My annual review: the year – twenty twenty-two.
Hi, dearest readers of my modest blog (about business, travel, technology, cybersecurity, and a lot more besides that I consider interesting, pleasant, and sometimes even painful)!…
It's somewhat unbelievable but… here we are already in mid-January 2023!
The year 2022 – oh my goodness: a tricky one, to say the least. What is it with this darn decade already anyway? First we had covid and lockdowns kicking things off; then, just as all that was finally coming to an end we get… you know what. For us here at K, that's meant living and working amid a new reality. Tough as it's been, we've managed to get out of our comfort zone, enter all-hands-on-deck mode, and overcome the new difficulties that get in the way of getting the important stuff done: building a secure digital world – despite the geopolitical s***storm that's completely out of our control.
Still, for all its trickiness, I'd be fibbing if I were to say that 2022 didn't feature also some great and memorable personal moments, like business trips around the world, meetings, conferences and spots of tourism, which – as per tradition now since 2011 – have been carefully logged on the e-pages of this here blog.
And now the time has come (also as per tradition (since 2014)) for my review of the highlights of the passing calendar year – mostly for me personally (+ some for the Kompany – but a dedicated post on those will follow shortly)…
If we don't take into account online events, my schedule in 2022 wasn't exactly the fullest, but at least it was a lot busier than full-covid 2020 and then post-covid 2021…
As per (yet another) tradition, I'll start with my travel statistics:
The number of flights I took in 2022 was way down on my pre-covid ~centuries – in all just 60. This is around the number of flights I started taking way back in 2007-2008 when I first began practically living in a plane. Those 60 flights translate to around 240 hours up in the air last year. And as regards which airlines, I flew most of all on Aeroflot – 14 flights, then Etihad – 9, then Qatar Airways – 8. First-time flights were made on planes of both Egyptair and Royal Jordanian.
As to the number of countries I visited at least once: nine. Most were in the Middle East – three times in each of Saudi Arabia, the United Arab Emirates, and Turkey. South America featured too: Brazil and Chile: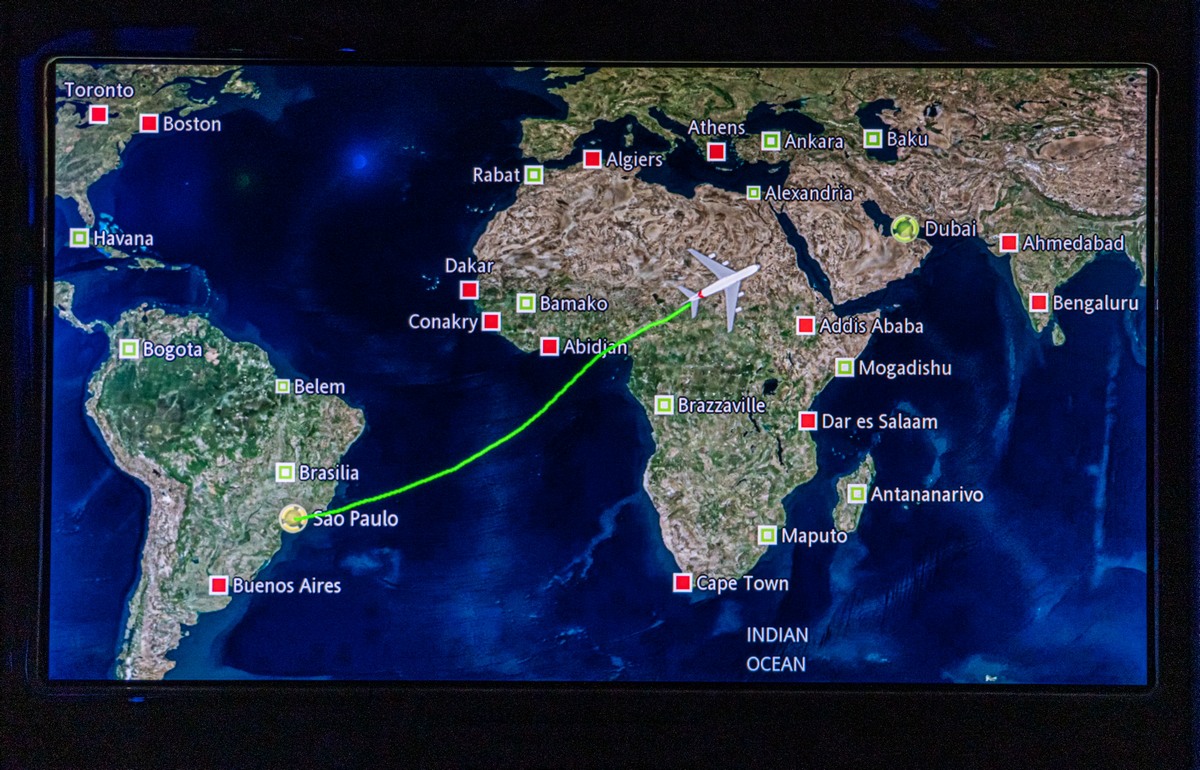 My +1 countries for the year: Egypt and Jordan. They bring the total number of the countries I've visited in the world to 102. On the road I was in 20+ cities, staying in around 40 hotels (not including those we stayed at on our Magadan-Yakutsk-Baikal road trip).
Exhibitions, conferences, and other media activities:
In 2022 I took part on 15+ offline events. As mentioned – nothing on my numbers pre-covid, but much better than 2020-2021.
Interviews and keynote presentations: 25+.
Exhibitions/conferences that deserve singling out:
✅ The LEAP tech convention in Riyadh, Saudi Arabia – my first foreign business trip of the year, in early 2022: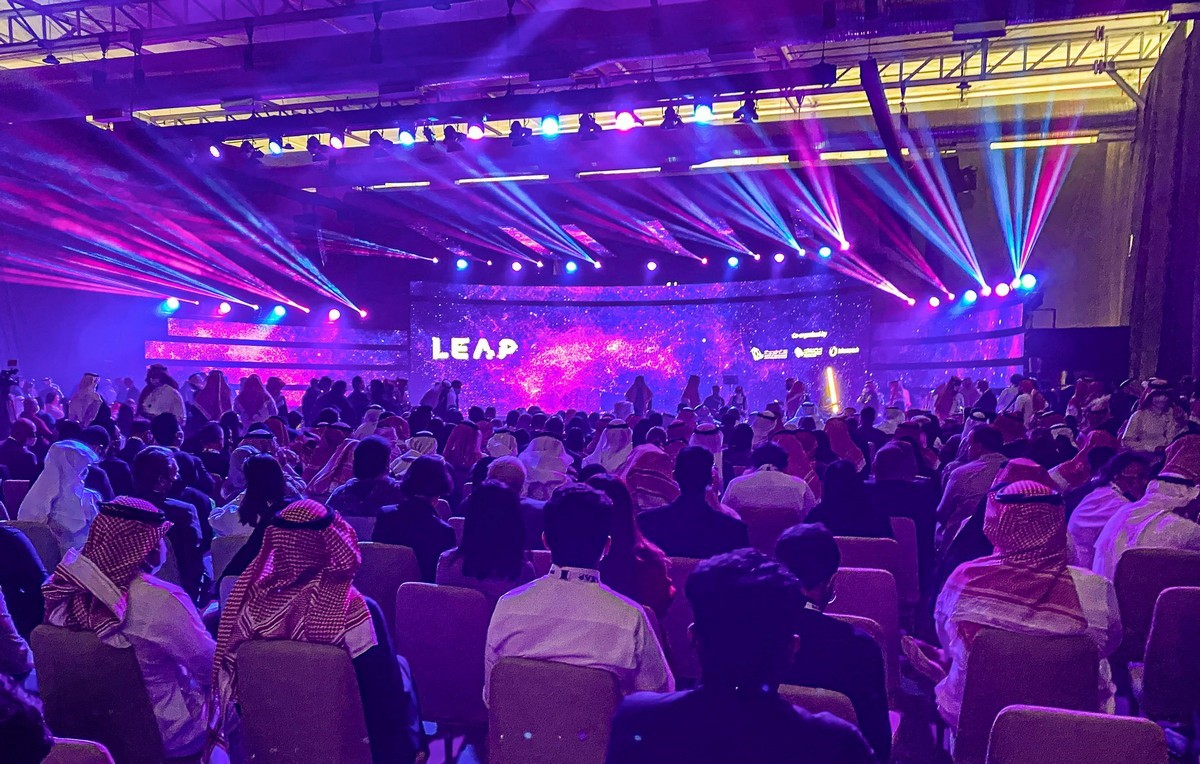 ✅ My third Innoprom industrial exhibition in Yekaterinburg;
✅ Our 10th jubilee Industrial Cybersecurity Conference in sunny Sochi: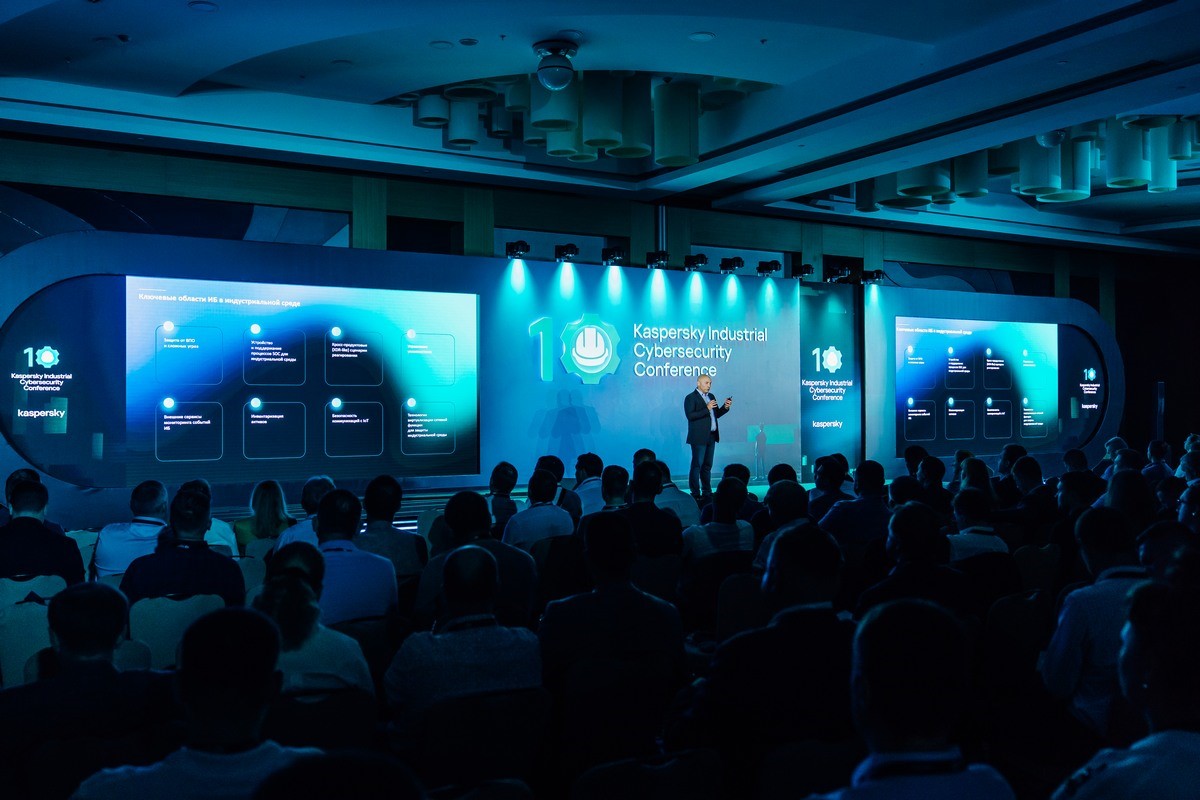 ✅ Our Global Partner Conference in Istanbul;
✅ The massive IT-bazaar – GITEX – in Dubai:
Industrial:
In September I was up in Norilsk on a business trip – with a bonus: an excursion around a colossal copper plant there: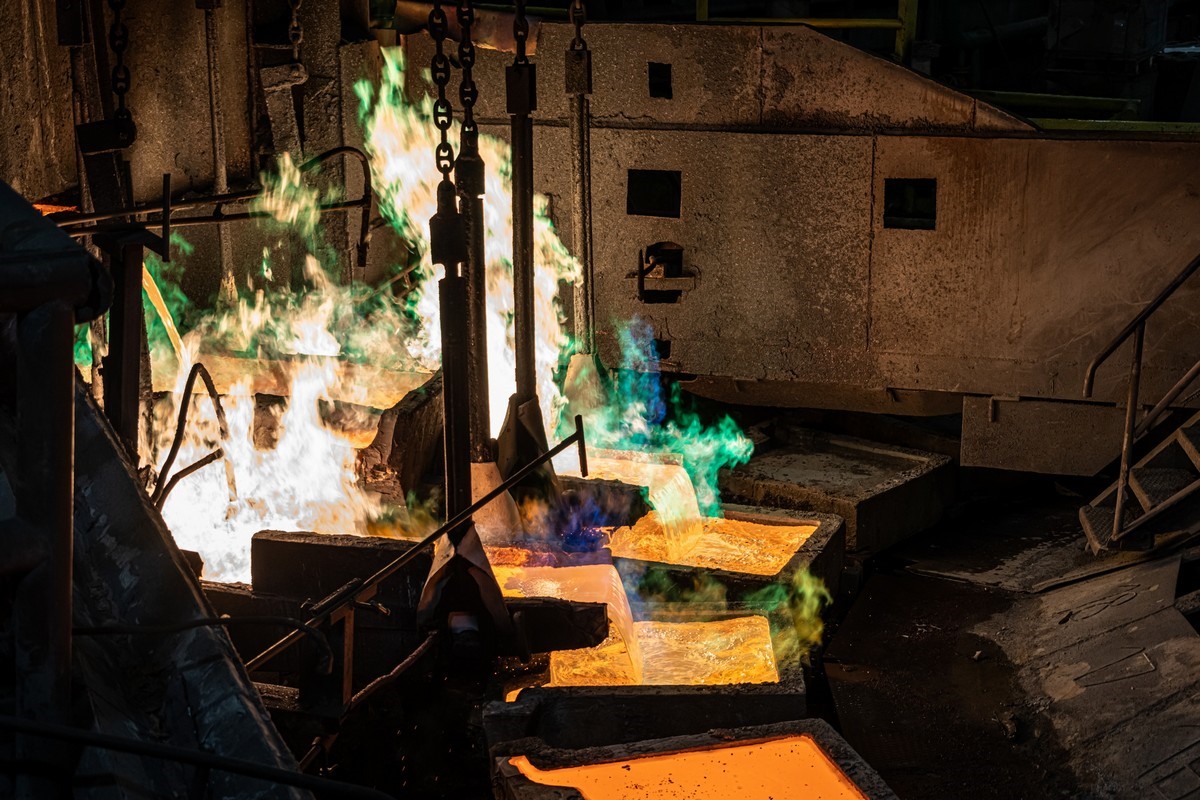 Patents:
On the patent front – we were as busy as bees. We took out a total of 123 patents: 51 in the U.S., 37 in Russia, 24 in China, and nine in the EU. We also filed for a further 58 patents. As to which business segments we were patently busy in: WhoCalls incoming caller-ID tech, anomaly detection (MLAD), IoT Infrastructure Security, and machine learning. Oh, and we won a year-long litigation case against an American patent troll.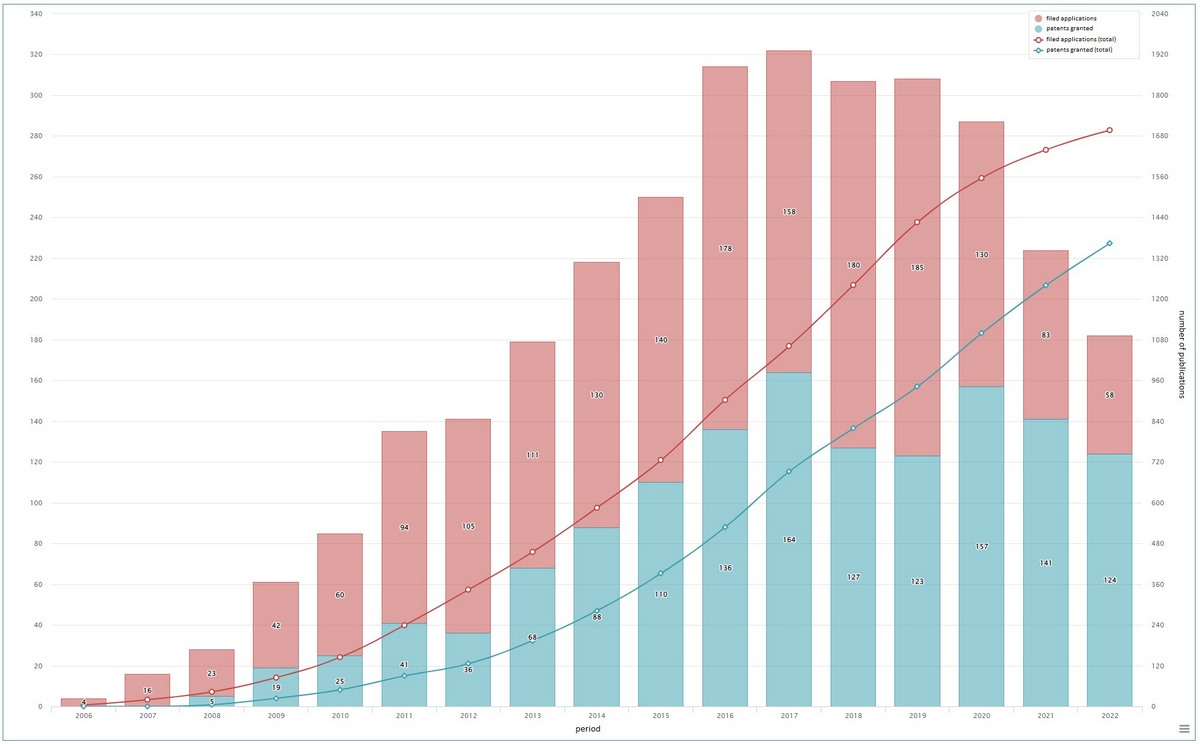 More details re our patent achievements and record-breaking – here. 
Testing wins:
Last year saw our Enterprise solutions perform outstandingly well – not only in terms of sales, but also in independent tests.
Highlights:
✅ The UK's SE Labs once again tested our Endpoint Detection and Response Expert (EDR Expert) in its Enterprise Advanced Security (EDR) evaluation, and awarded it AAA – its highest grade. Our product successfully responded to each of 17 modelled attacks without a single false negative, giving it an absolute 100% result in the Total Accuracy Rating.
✅ Our Endpoint Security (KES) was also tested by SE Labs in its quarterly endpoint evaluation, and it, too, scored the highest marks: ААА.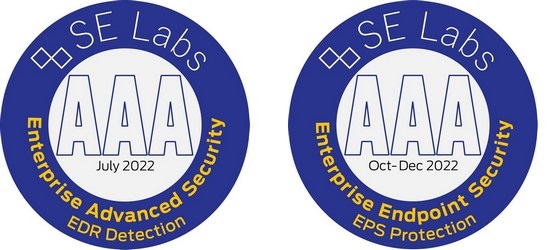 ✅ In its Endpoint Prevention and Response (EPR) Comparative Testing, the Austrian test lab AV-Comparatives awarded our EDR Expert the status of Strategic Leader. Our product found and blocked the spread of all 50 targeted attack scenarios and delivered exhaustive information on each attack.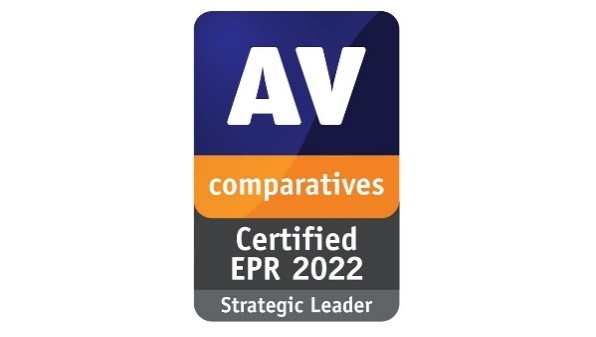 ✅ In the B2C segment, at the annual Mobile World Congress in Barcelona our Safe Kids was awarded "best" parental control solution (the Best of MWC 2022). It was also "Approved" by AV-Test for another year.
✅ In regular quarterly testing of endpoints, our Internet Security solution once again scored 100% in all categories, earning it the highest possible ААА rating.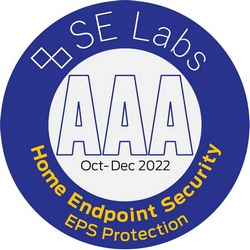 And we expect there'll be yet more top marks from 2022 when next month (in February 2023) the TOP3 metric for the year will be published (based on aggregate scores achieved by well-known vendors in the security industry's most respected independent tests and reviews).
Jubilees and milestones:
✅ We had our 25th birthday as a company! Alas, no party this year;
✅ Another jubilee: 20 years since our immune operating system project was ~born (in an Irish pub:).
Travel:
✅ First expedition of the year: Magadan-Oymyakon-Yakutsk-Mirny-Baikal-Irkutsk – by car. Best bits, photo-wise: the start, the Pole of Cold, winter-wonderland, Siberian winter road, driving across Lake Baikal, the Circum-Baikal Railway.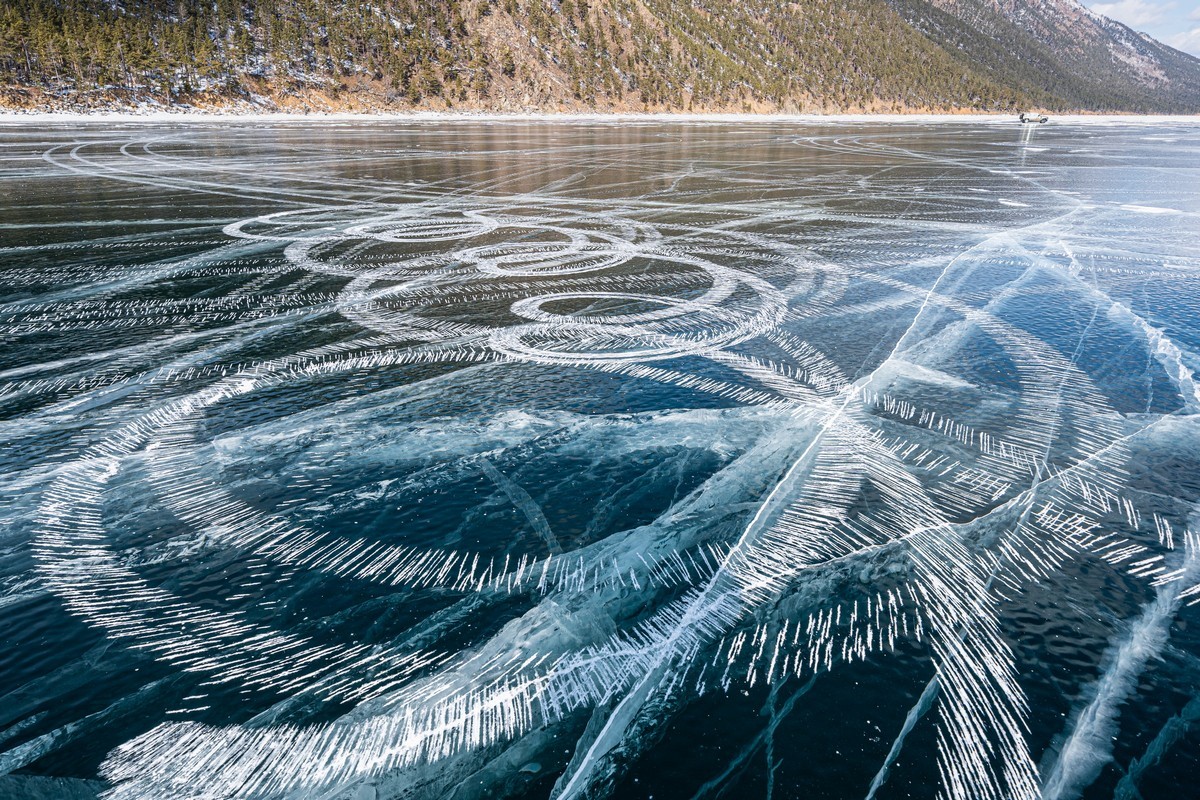 ✅ Summer expedition: the Kurils. There, we took in perhaps the most meditative place on the planet – Krenitsyn volcano: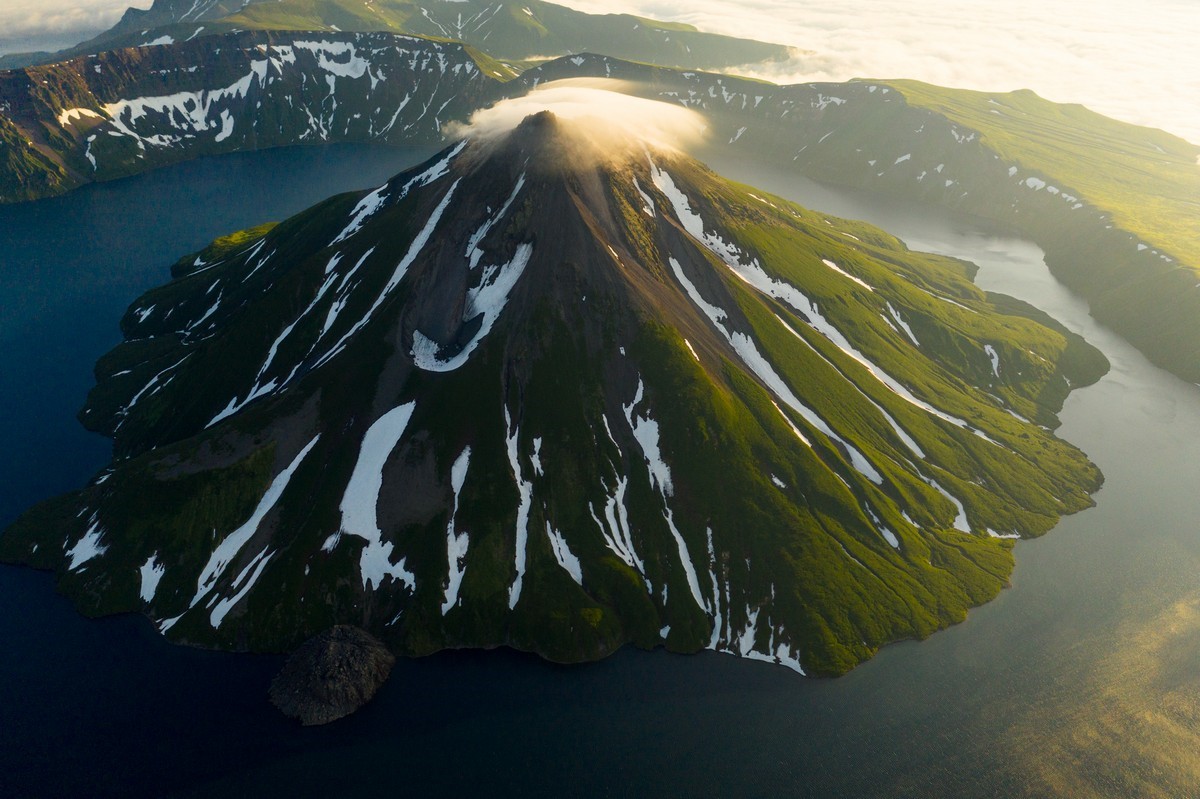 (Drone photo – Chris Burkard)
✅ Finally I got myself to the Putorana Plateau: monumental, brutal, in places exquisite. Sunny plateau; hypothetiKal plateau…
✅ New country: Egypt (No. 101). Pyramids, Luxor – in among a busy business schedule: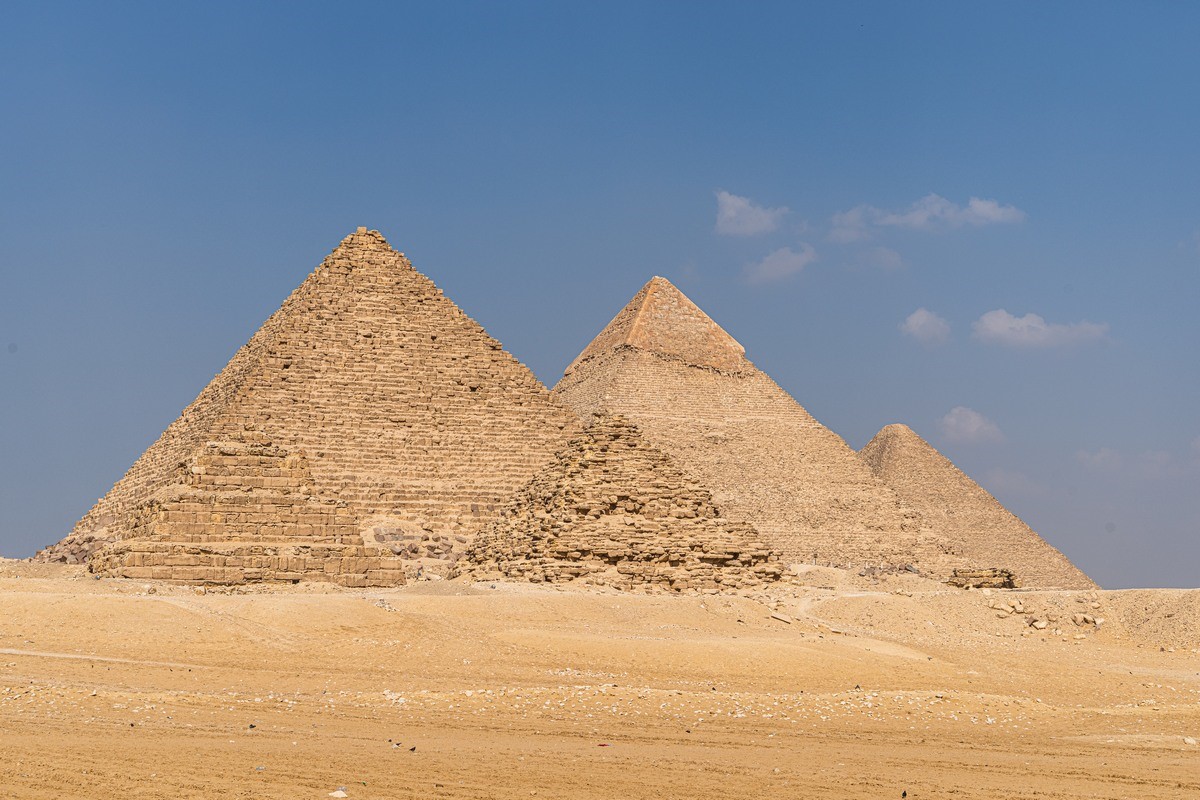 ✅ New country: Jordan (No. 102): Petra, Wadi Rum:
✅ Travertine that had to be seen – at Pamukkale, Turkey: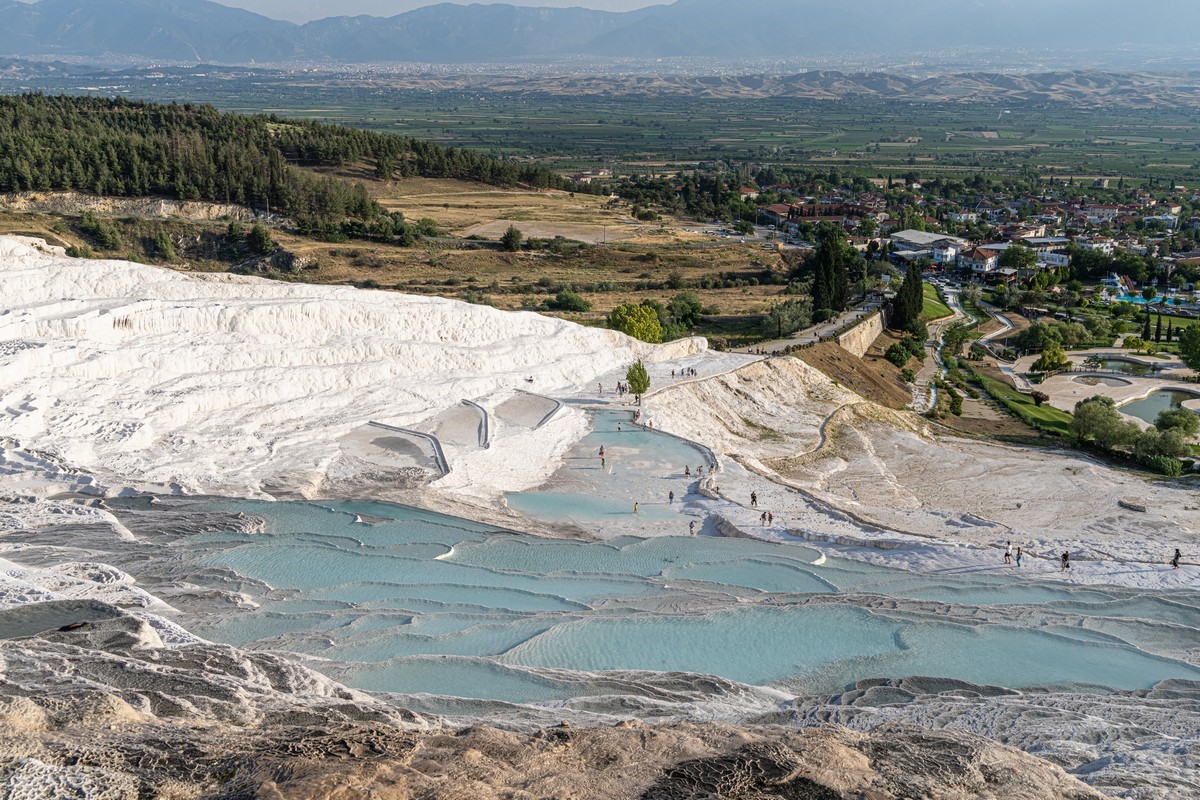 ✅ Brazil – five years later! ->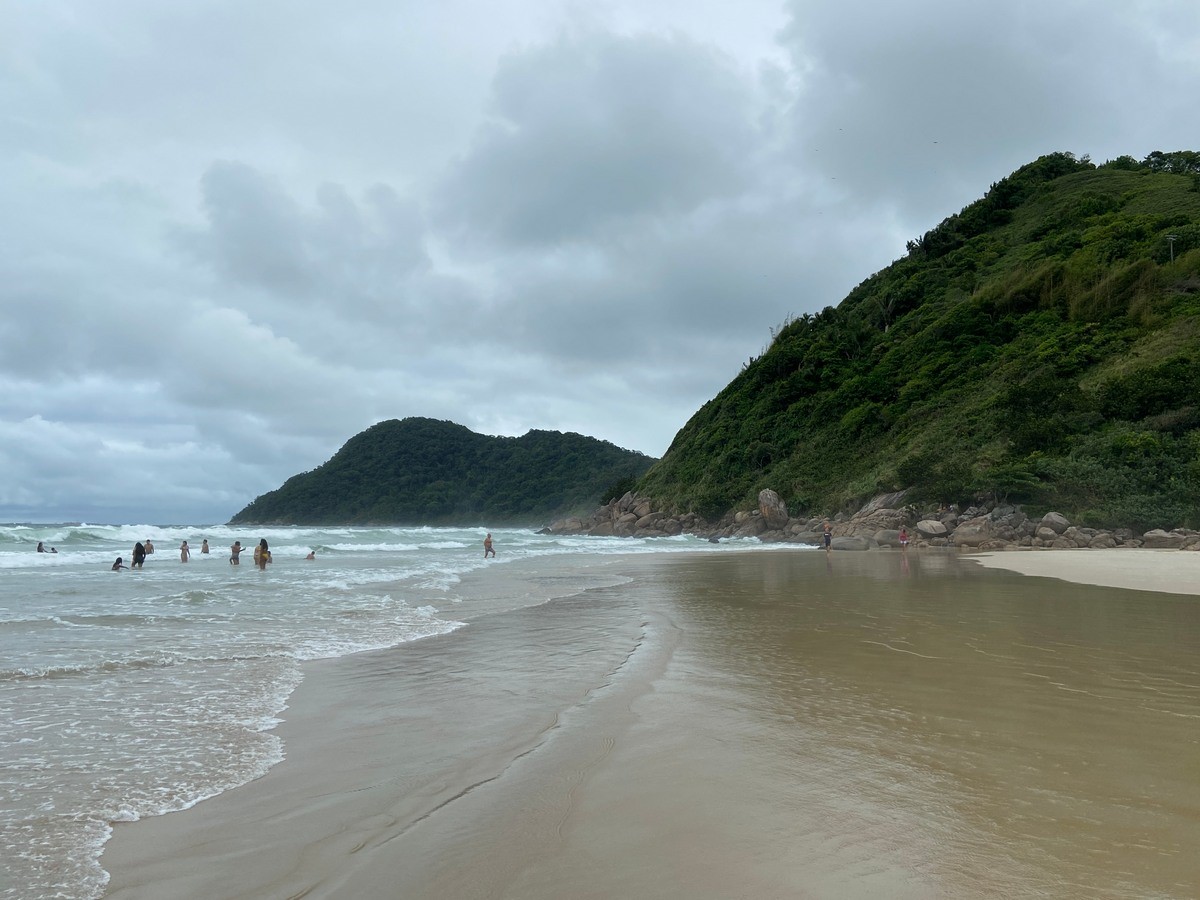 I was there during the FIFA World Cup – on a day when Brazil was playing! The whole country – including our office – glued to the TV ) ->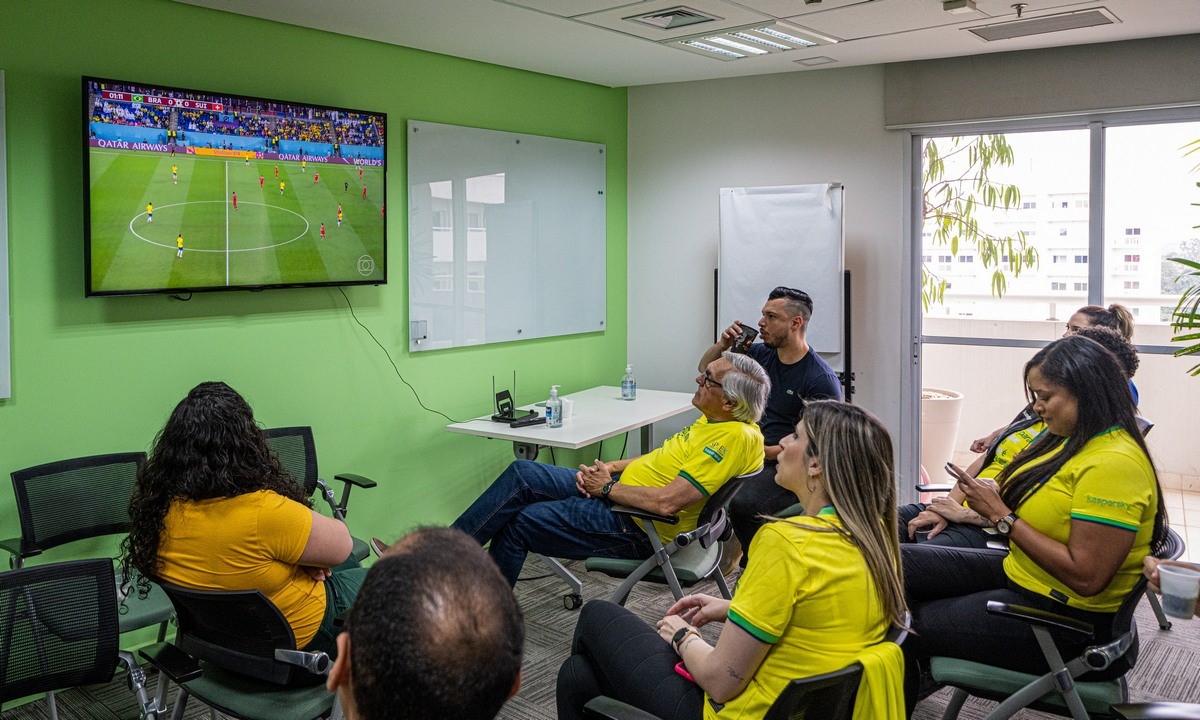 ✅ Chile: Andes mountain pass, the border with Argentina, and Valparaiso – the graffiti capital
✅ Kit upgrades – laptop and camera:
Also!…
✅ Midori Kuma climbed Everest!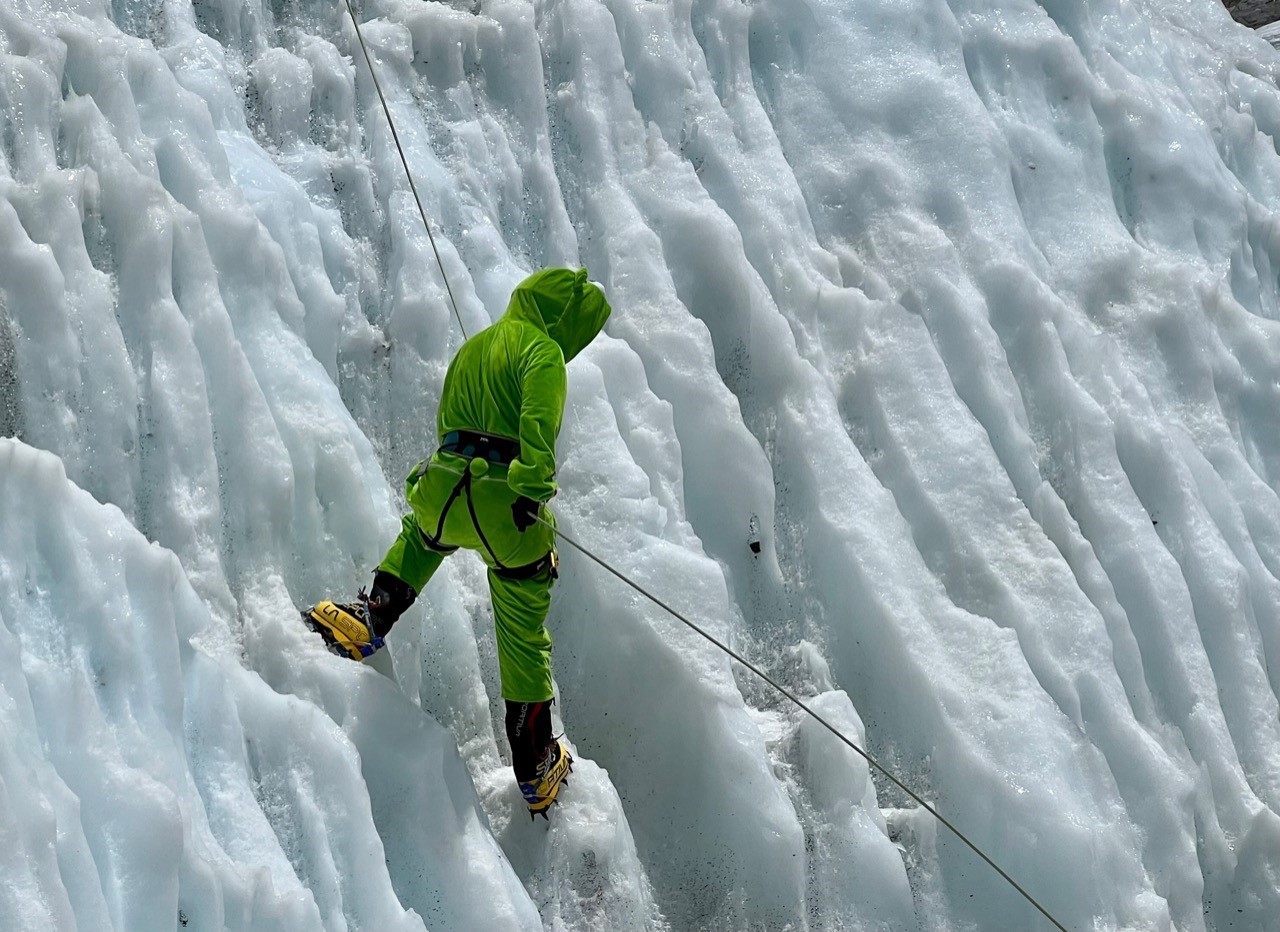 And that, I do believe, is it folks: 2022 – in a nutshell!
Wait – there's the product-tech review still to do, but that will be in a separate post…
PS – previous annual reviews: 2021, 2020, 2019, 2018, 2017, 2016, 2015, 2014.