GITEX in Dubai – with the K-flag flying high.
Every fall – since 1981! – GITEX (= Gulf IT Exhibition) takes place in Dubai. This is a reasonably comfortable time of year in the Middle East for an event such as this. It's not so hot – just +35-38°C (!), unlike the summers with +50°C. You can even step outside and not get roasted on your way to, for example, the exhibition…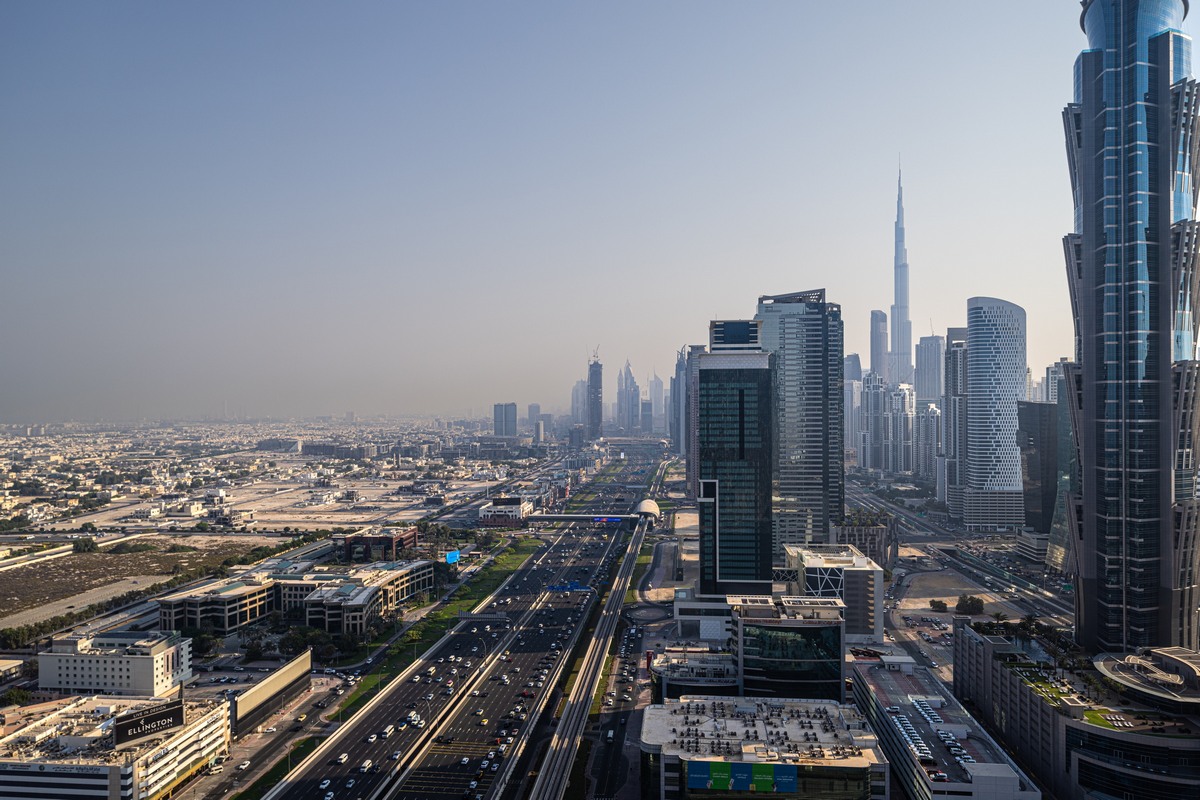 Attending exhibitions and conferences, meeting partners and customers, chatting with industry colleagues, and giving speeches and interviews – it's all a part of my job description. It can be exhausting, but that doesn't make it any less necessary in the fight against cyber-evil in general, and in helping advance our projects, technologies and products in particular (which dovetails back into the overall fight against cyber-evil). I even have a tag on my blog for such events all over the world – pictures from exhibition. And yes, if you know your 70s prog rock, I did indeed ~get the name from that album ).
// Btw – the cherry on the icing on the cake in terms of visual OMG-ness on this trip to Dubai comes at the end of this post. So bear with me – and no looking ahead!…
So, GITEX-2022. My main overall impression – it's become humungously massive. I haven't seen so many stands in one place for… decades; yep – the last time was probably in the first half of the 2000s at exhibitions like CeBit in Germany (our participation in which I consider to be one of the reasons for our success in Europe).
The rapid growth in scale of GITEX could be due to China's still being fairly locked-down, but then Dubai itself is hardly known for doing things in small measure. Anyway, for whatever reason, the place was rammed. At times it was a little too crowded: the cafes and pizzerias couldn't keep up (long lines therefor), and in the evening we were stuck in traffic leaving the event: we moved just 300 meters in 40 minutes! I'm sure the organizers simply weren't expecting this year's event to be such a hit.
So, don't be confused by the following photo; it was taken in the evening – the first time I had a few spare minutes to think about taking some photos – when it had already quietened down: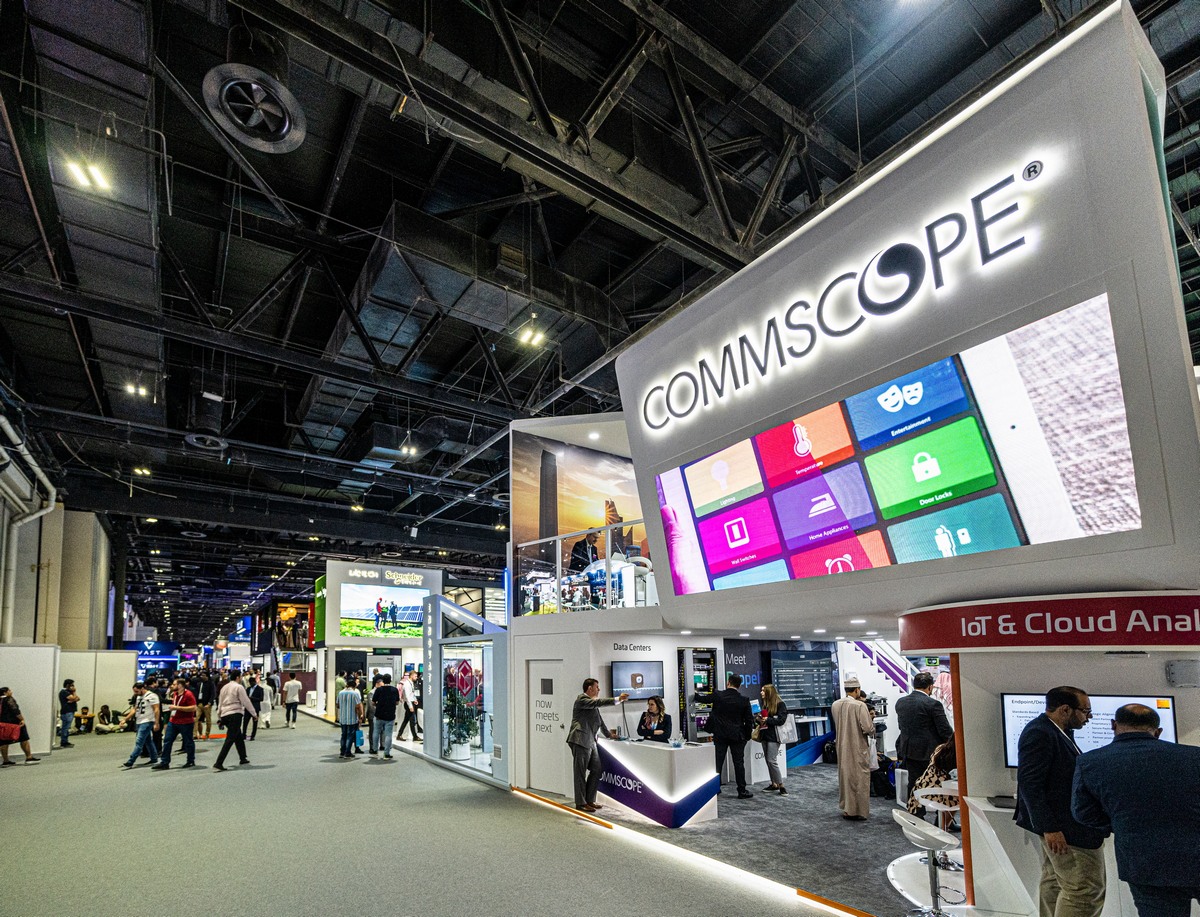 This pic's more representative: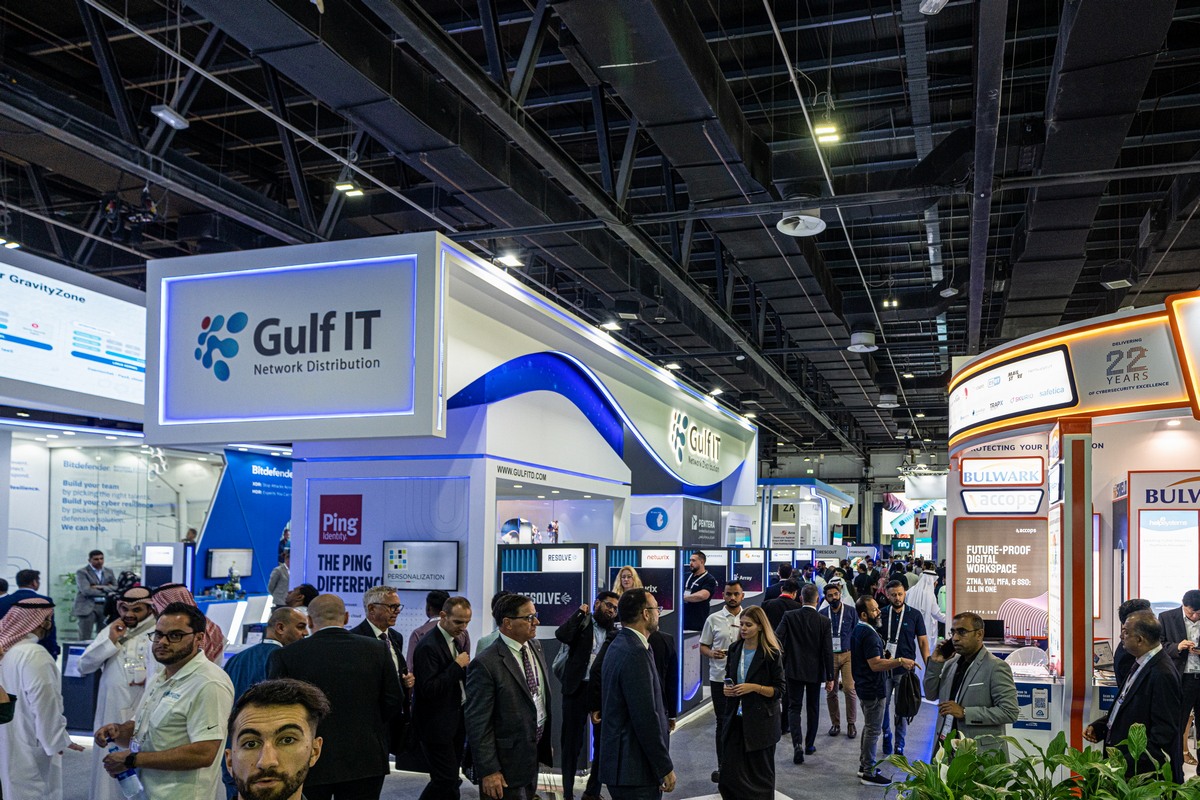 There were stands both big and small. Some – two-storey. We'll have to go for one of those next year ->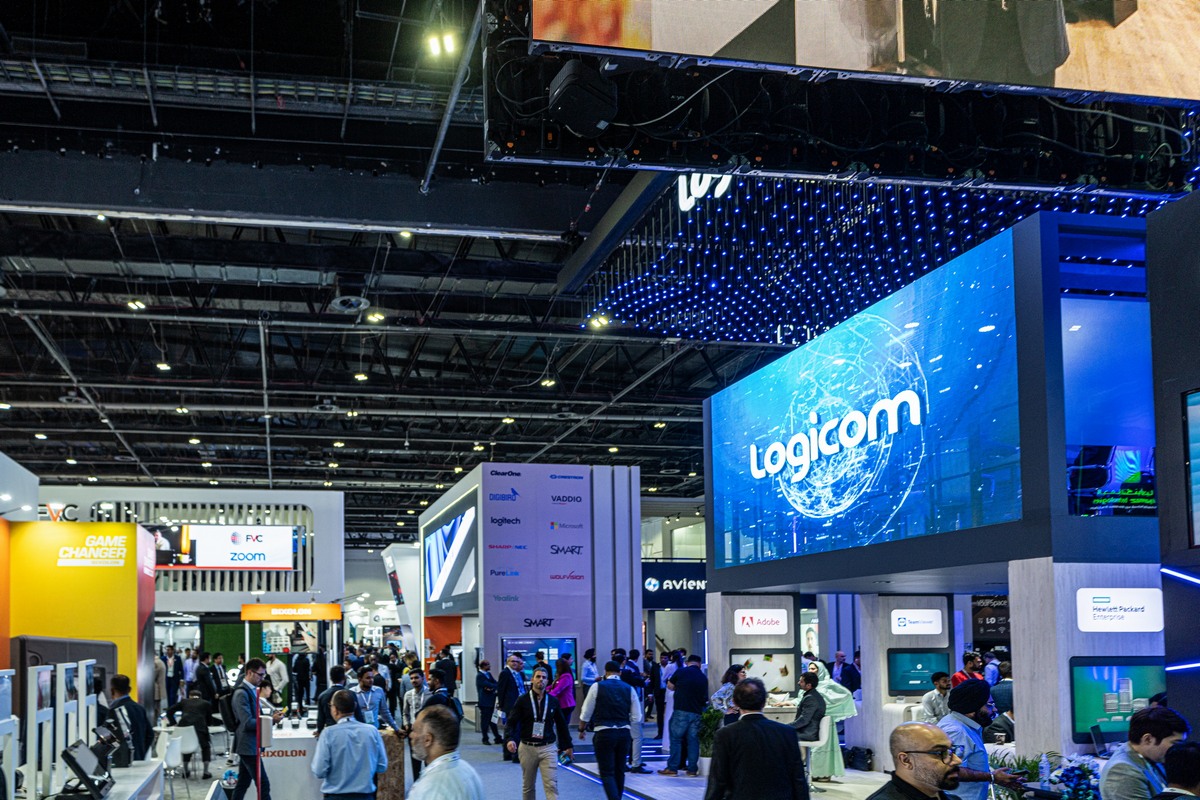 There weren't too many flashy, gimmicky stands for the curious general public and tourists (unlike, for example, MWC in Barcelona, or certain industrial exhibitions) – everything was mostly very professional and businesslike. There was the odd glitzy exception: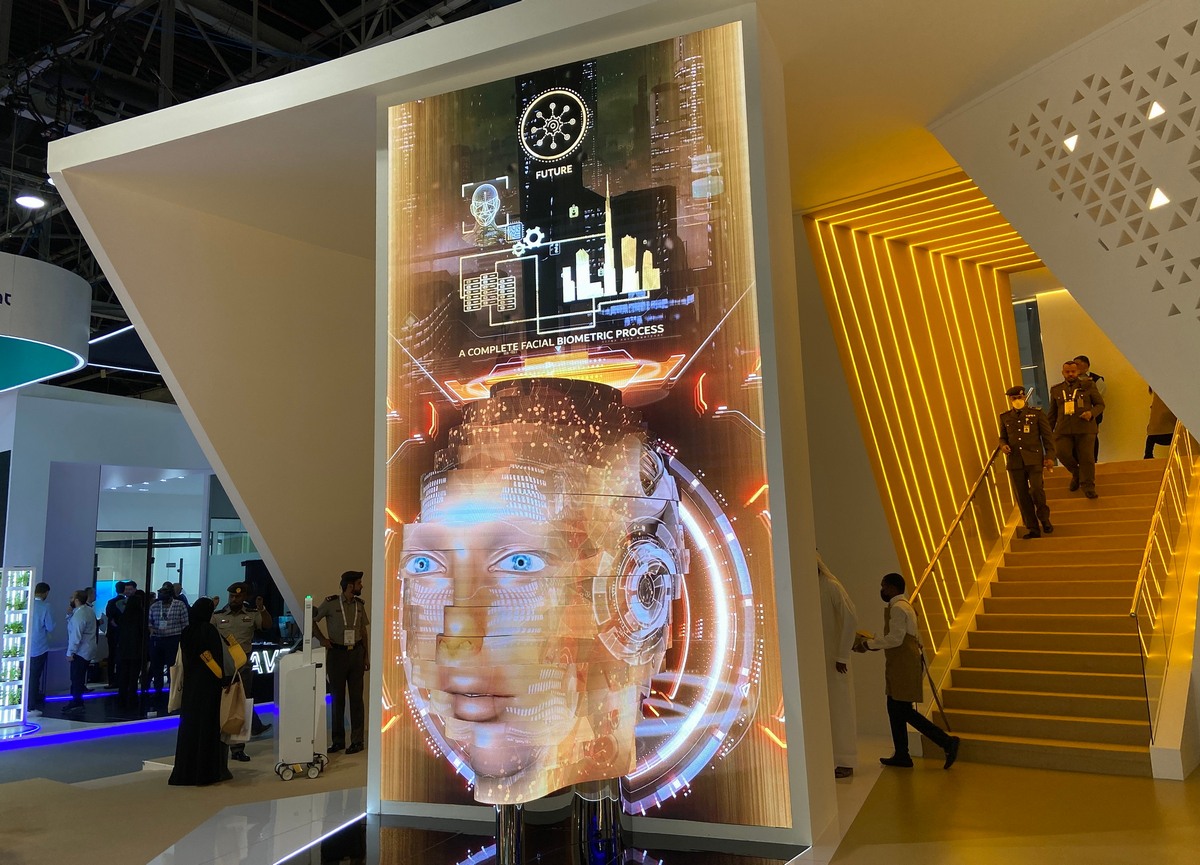 And this was our corner of the hall – the cybersecurity section, replete with our competitors ->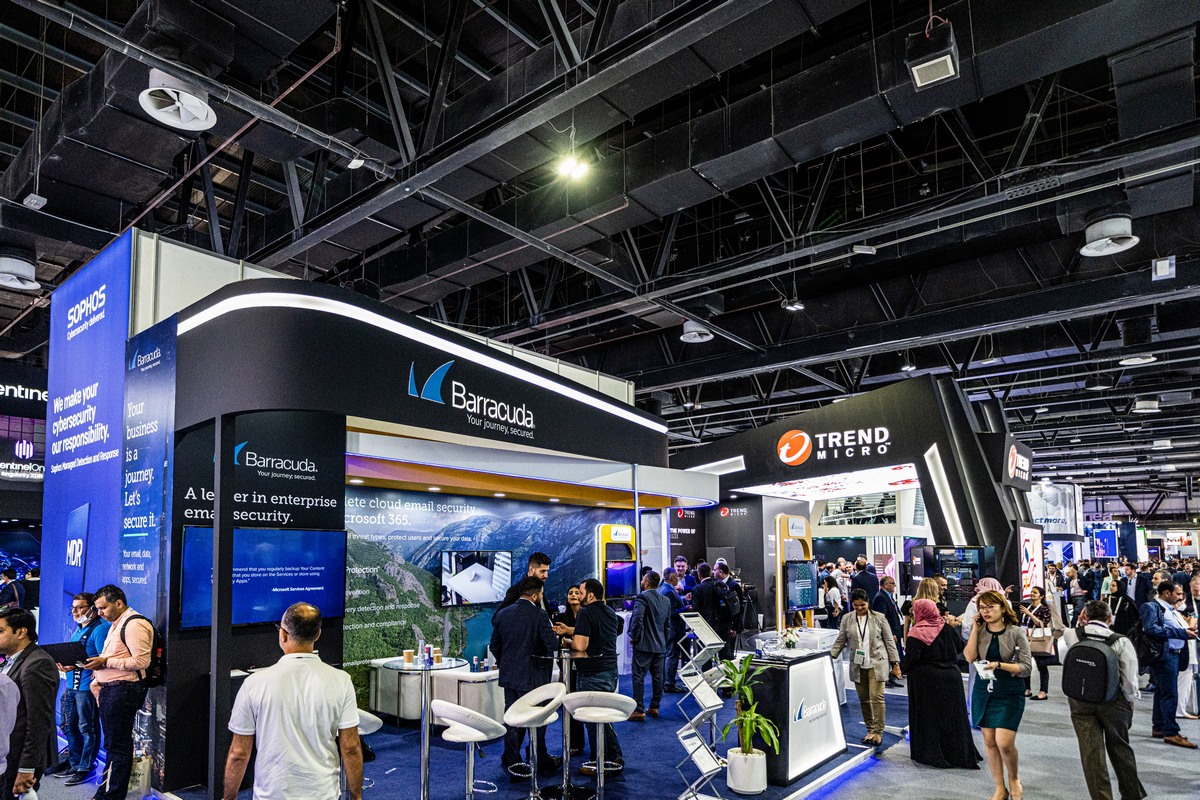 And here's us!
To be honest, our stand was too small. We had crowds swarming around it, and there was only one meeting room – meaning many meets had to be conducted in the aisle (. And there was too little emphasis on our Antidrone tech…
Alas, that's just about all the pics I have of the stands. I simply didn't have the time for more snapping due to all the meetings, interviews, contract signings, handshakes, selfies and so on. I do have a few pics to show from my speech though ->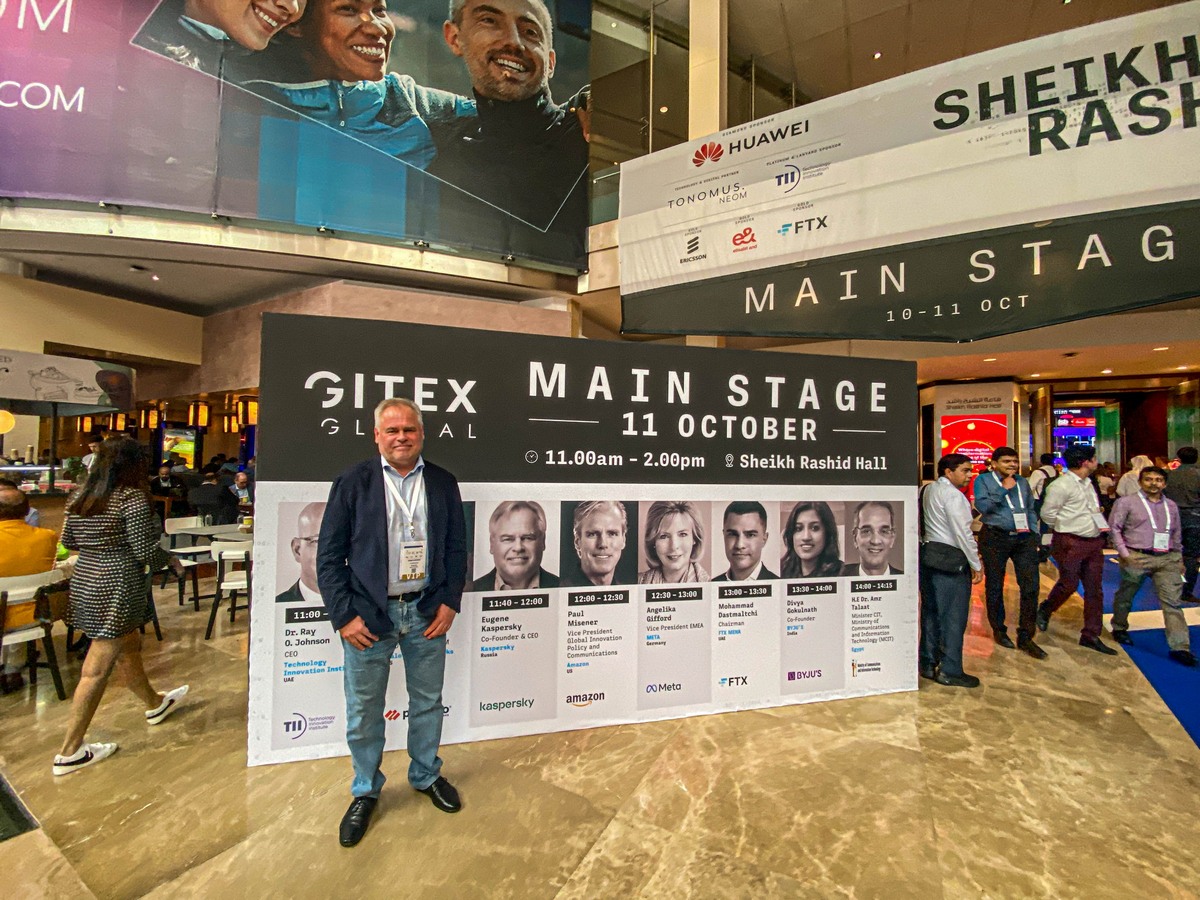 As per, I told the folks how (bad) it is in cyberspace, and how good we are at saving everyone and everything in it…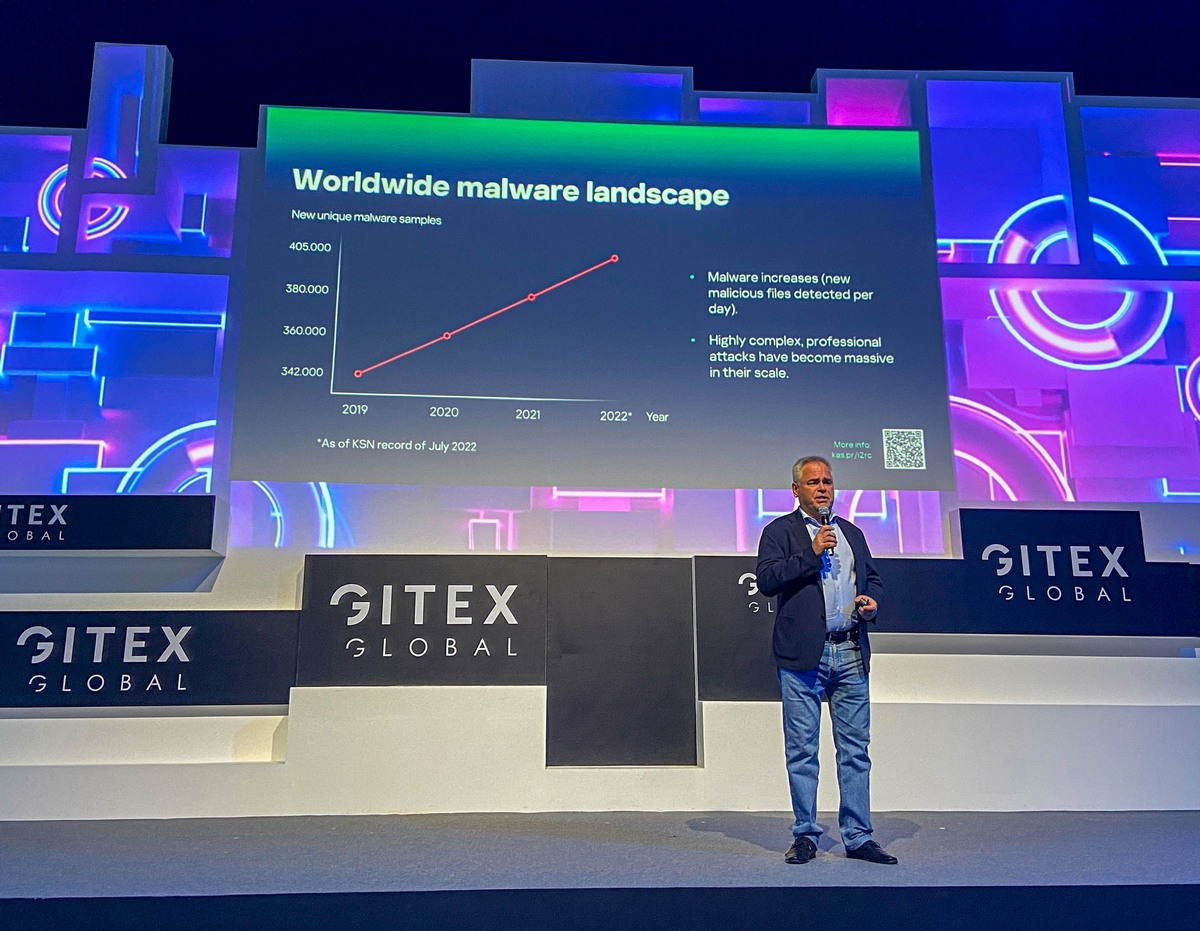 Afterward, on the same stage, I answered the presenter's questions. And they were… challenging. Some would say unfair. Some would say… worse. And the presenter was from… CNN ).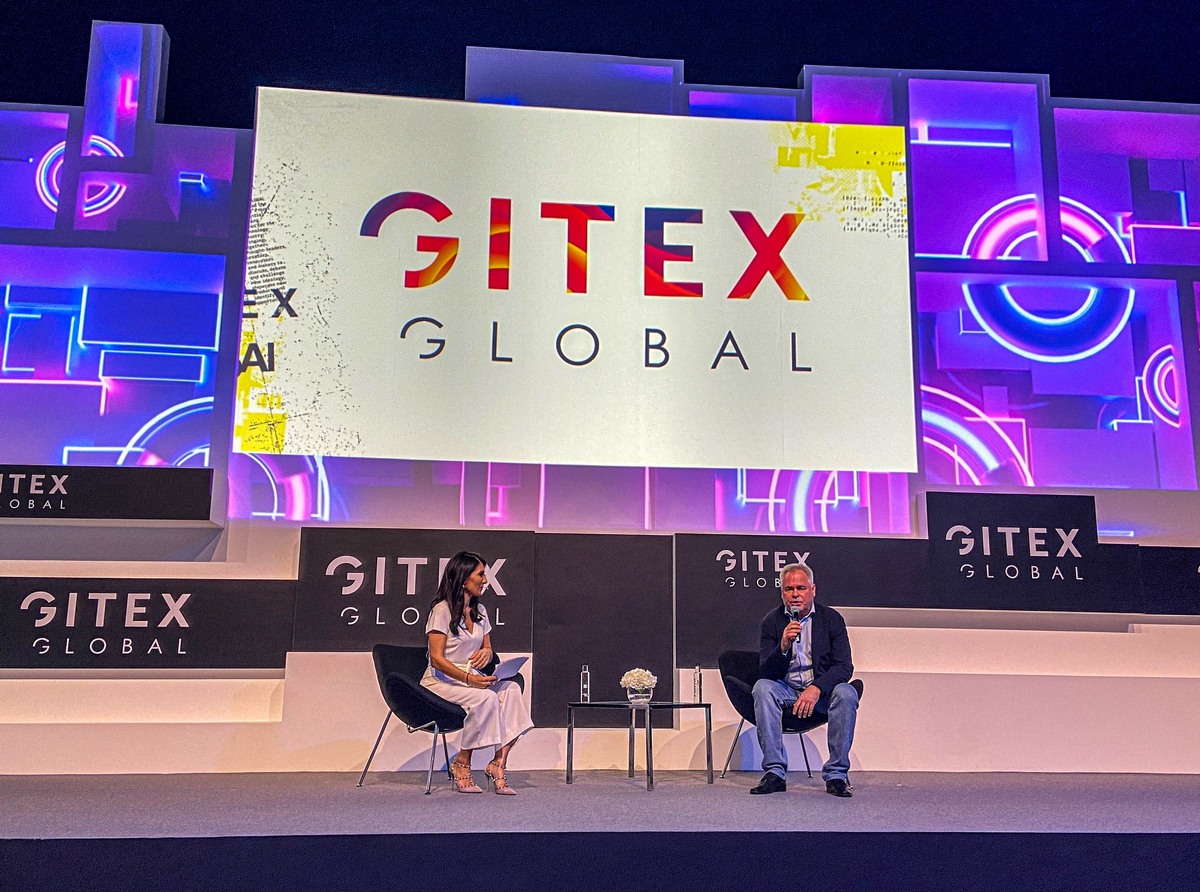 But I gave back as good as I got and didn't rise to the provocative questioning. I think I pulled through ok – apparently gracefully, as witnesses have since told me ).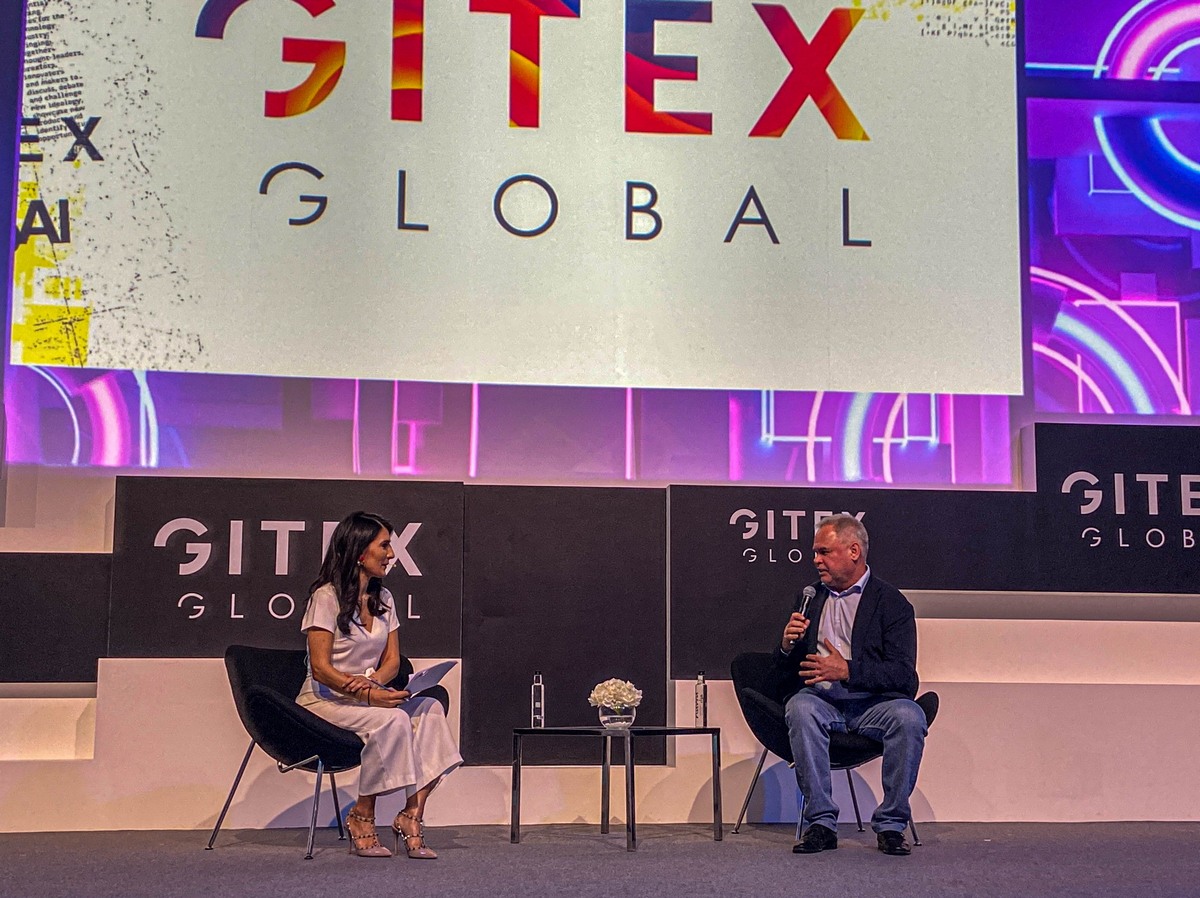 The following morning: live on TV! ->
Yes – GITEX has become one of the main global IT events. Participation here, clearly: mandatory.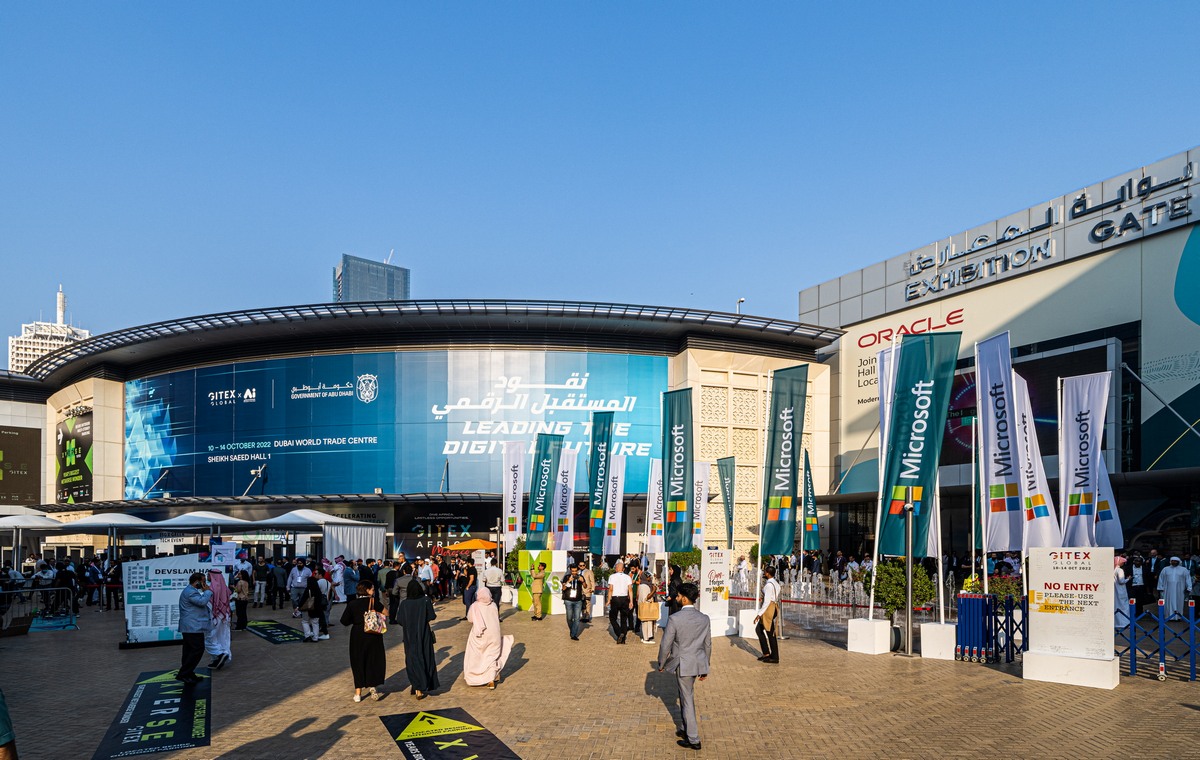 A last look at Dubai's evening traffic, and that was that – time to head back home!…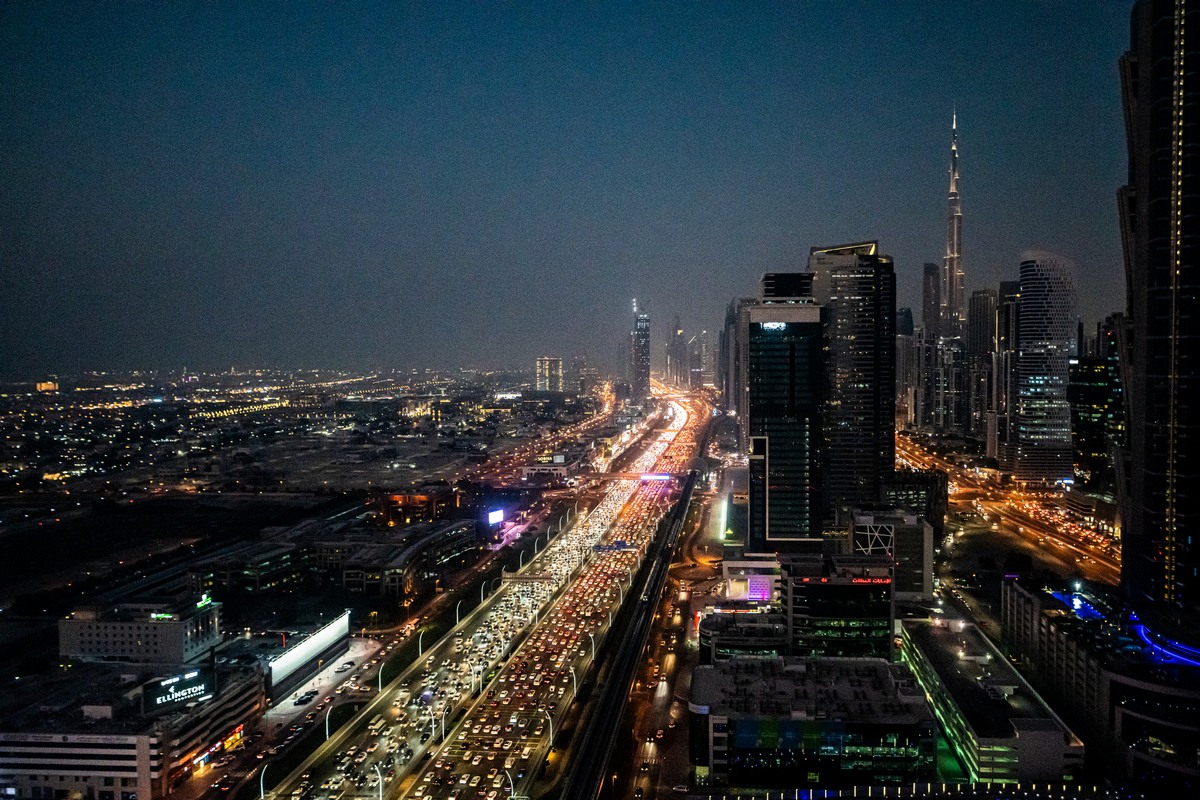 Wait! What about that cherry on the cake with the icing? Here you go! ->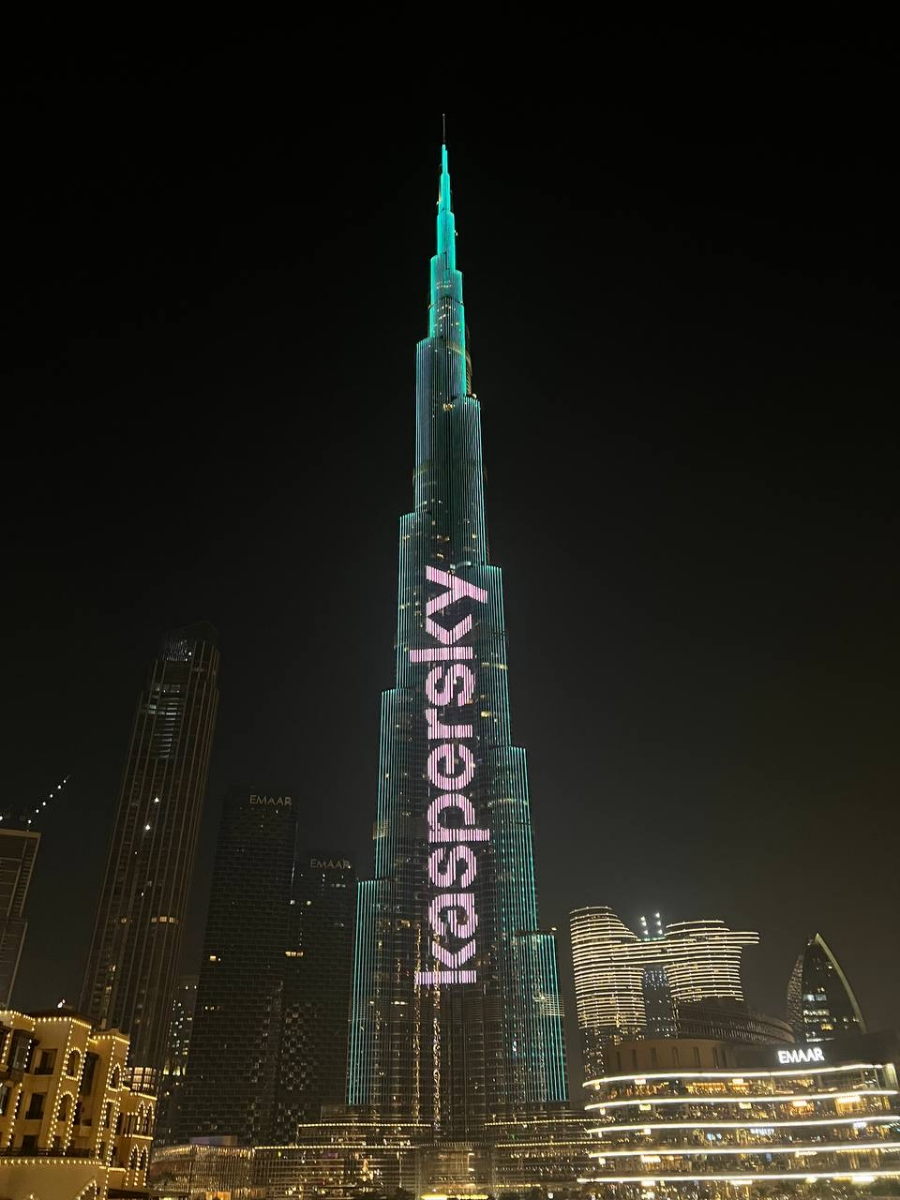 Yes – Burj Khalifa went all K-green. Well, why not? When in Dubai – go grandiose!
The rest of the pics from GITEX-2022 are here.