Hi folks!
Let's kick off with some good news….
'Most tested, most awarded' – still ).
Just recently, the respected independent test lab AV-Comparatives released the results of its annual survey. Taking place at the end of 2018, the survey, er, surveyed 3000 respondents worldwide. Of the 19 questions asked of each, one was 'Which desktop anti-malware security solution do you primarily use?'. And guess which brand came top in the answers for Europe, Asia, and South/Central America? Yes: K! In North America we came second (and I'm sure that's only temporary). In addition, in Europe we were chosen as the most frequently used security solution for smartphones. We're also at the top of the list of companies whose products users most often ask to test, both in the 'home' segment and among antivirus products for business. Great! We like tests, and you can see why! Btw – here's more detail on the independent tests and reviews that our products undergo.
"Thou hypocrite, first cast out the beam out of thine own eye;
and then shalt thou see clearly to cast the speck out of thy brother's eye."
– Matthew 7:5
In May, yet another backdoor with features reeeaaal useful for espionage was discovered. In whose tech was the backdoor found? Russia's? China's? Actually – Cisco's (again)! Was there a hullabaloo about it in the media? Incessant front-page headlines and discussion about threats to national security? Talk of banning Cisco equipment outside the U.S., etc.? Oh, what, you missed it too?! Yet at the same time, Huawei's international lynching is not only in full swing – it's in full swing without such backdoors, and without any convincing evidence thereof whatsoever.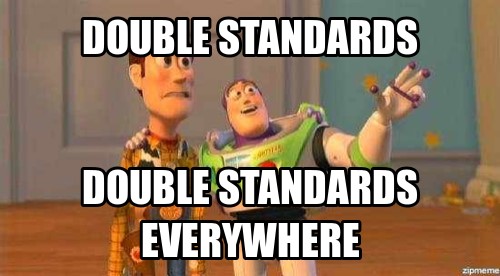 source