Briefly looking back over recent blogposts, I see you've had plenty on Katun already, including lots and lots of photos thereof. All the same – it's still… too little! Accordingly, here's some more!…
We'd already rafted some 200km since we started out on the river (where the Upper Kuragan joins it). Not a great deal given that its full length is 688km – from the foot of Mount Belukha to the mighty Siberian River Ob near the city of Biysk. And most of those first 200 kilometers were calm, steady, conducive to quiet meditation, and with non-stop extraordinarily beautiful Altai scenery….
Quick digression into oddness: one thing (out of many!) I find extraordinary about the Katun is how bendy, winding, twisting it is. But get this: I couldn't find a picture/map/atlas on the net that shows clearly the full length of Katun, marked out so it's clear to see it against the backdrop of Siberia and northern Kazakhstan! EH? For example, both Google Maps and Yandex Maps of course point out 'Katun River', but only one point of it – not it's whole length highlighted! Accordingly, you can't get a good idea of just how bendy, twisty, winding it is. This is doing curious folks a real disfavor! Because how the Katun winds far and wide though valleys amid the Altai Mountains – at one point almost doubling back on itself but in a large ~circle – is simply extraordinary! So, internet – get a grip! Or, if any of you, dear readers, might be able to find – or create – a map with it marked on, I'd be much obliged!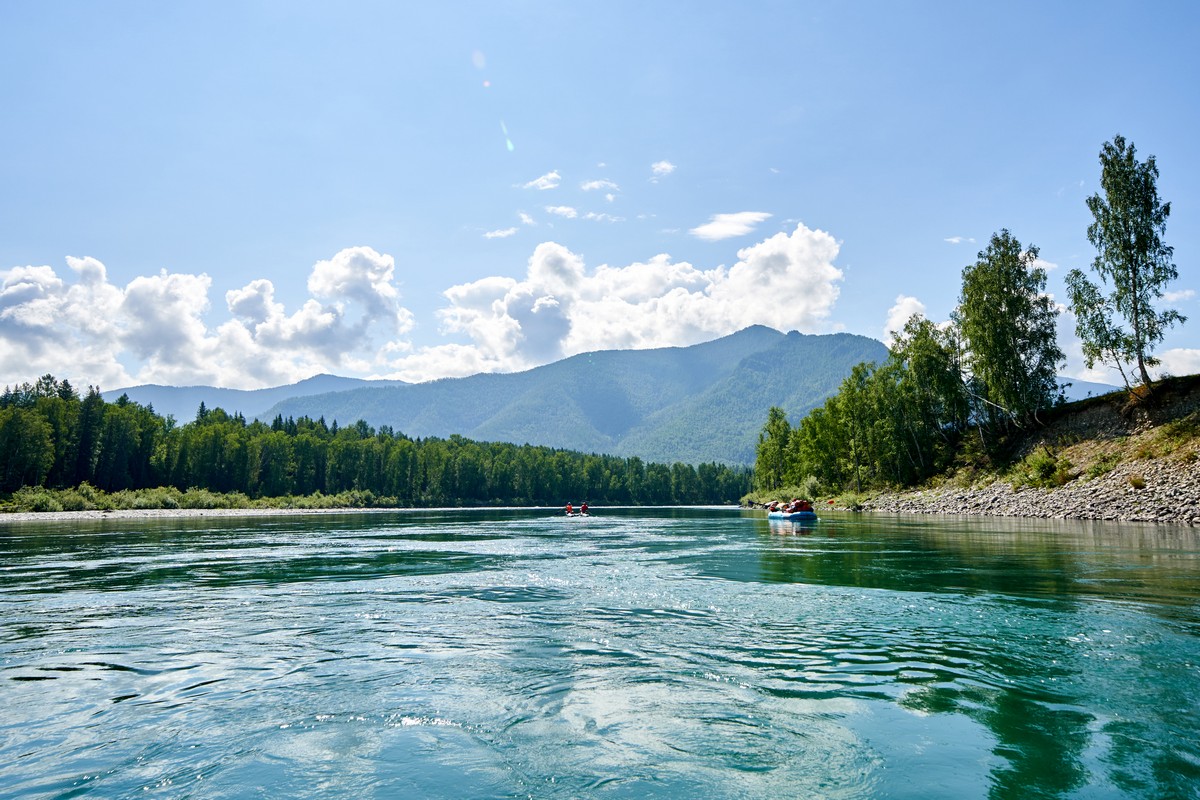 …Back to Katun – the one we rafted on, not the elusive one I can't find the full length of on a map!…