The Middle East is another thoroughly interesting region. Without a doubt its 'greatest hits' are of a man-made archaeological-historical nature, comfortably prevailing over its naturally occurring 'B-sides'. Hardly surprising given that the Middle East is an ancient cradle of civilization (please forgive the banality).
One thing I should mention at the outset here: I only have scant first-hand knowledge of the region; accordingly, there may be a few inaccuracies in this short regional section of my Top-100. If so – help me out! Any mistakes need correcting or additions need making? > the comments section please. I'd be most grateful.
All righty. Off we go…
45. Dead Sea.
An undeniably unique Middle Eastern natural phenomenon. Water so salty… yes, you know, you float in it!… So let me be a little less obvious here: water so salty… just a lick of your wet fingers and you need to down at least two cold beers in one. What better excuse for a little naughtiness? :-) .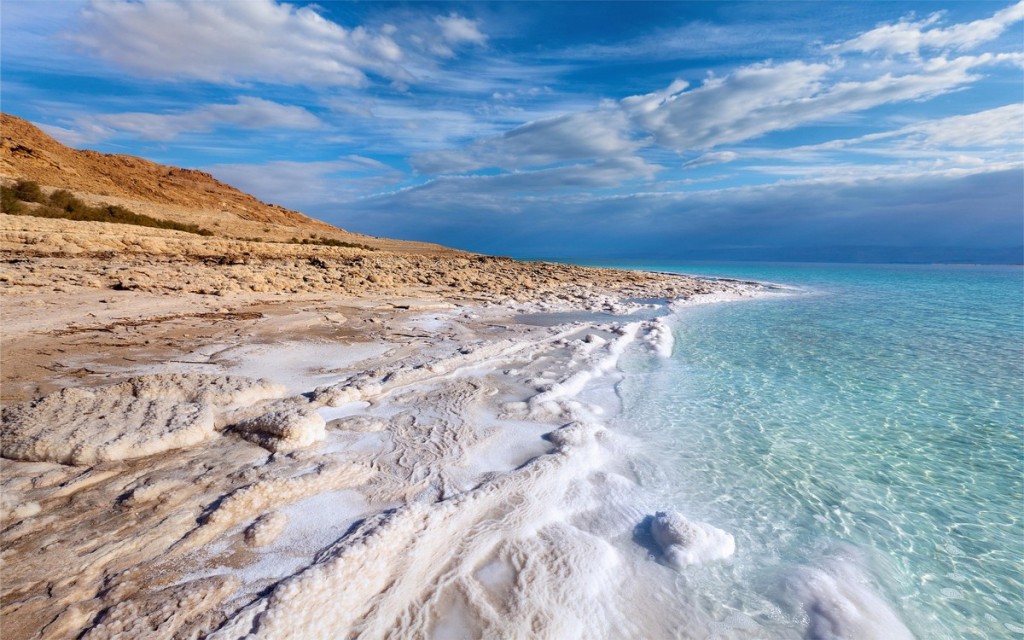 Source
---