Before last week, I'd made the grave mistake of thinking that in Beijing and its near surroundings there are just two main places worthy of attention – the Forbidden City and the Great Wall of China.
I couldn't have been more wrong. It turns out there are loads of places totally in need of checking out, and I recommend everybody reading this to do so one day. I was lucky – this time in the capital I had quite a bit of free time on my hands between business engagements, and managed to fit in a whole five awesome tourist attractions. Among them: three Beijing temples and the Summer Palace, about which I shall now write a little, and show plenty of hi-res pics of…
Temple No. 1 – Beijing Dongyue.
One of the oldest temples of Beijing, it's also one of the most tourist-less – making it, perhaps paradoxically, more appealing to tourists (like me). Highly recommended. If you're ever in Beijing – you must get here.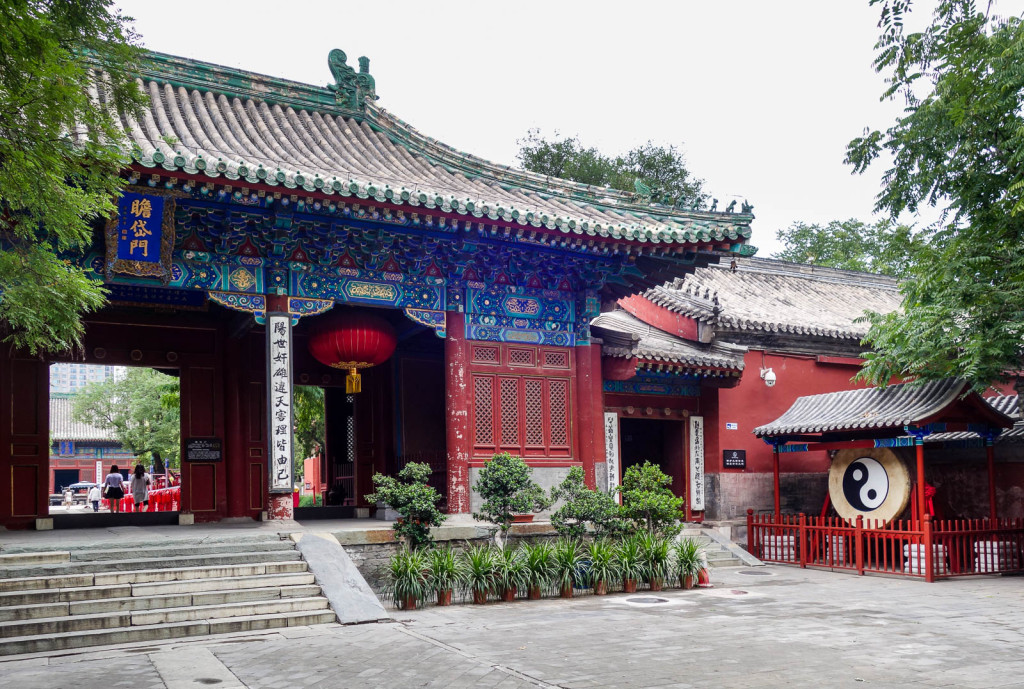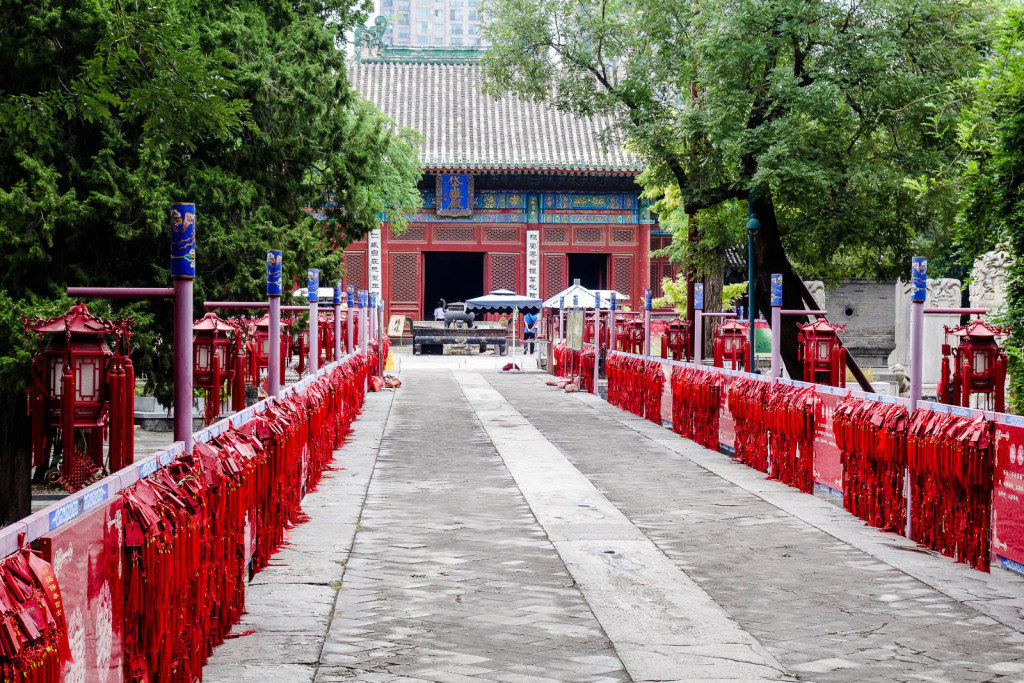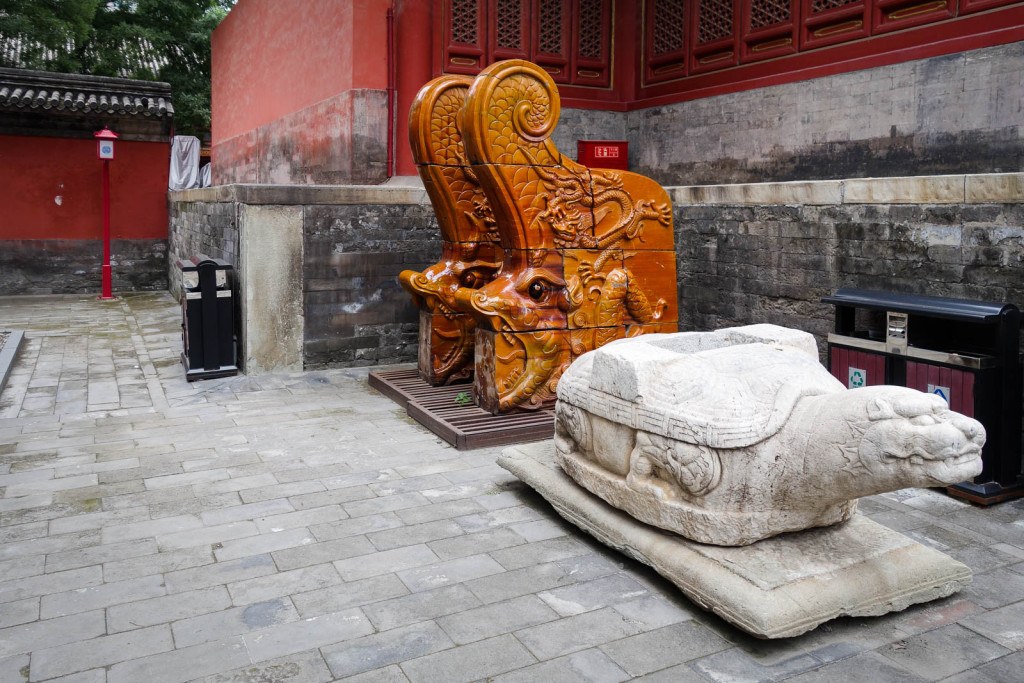 Perfect spot for a leisurely stroll…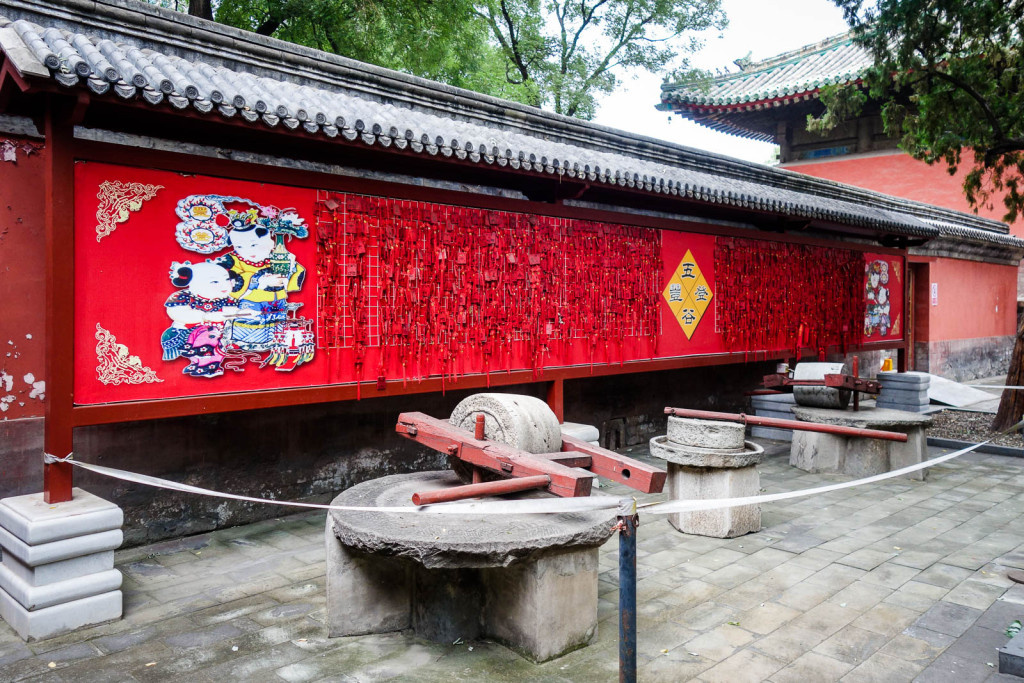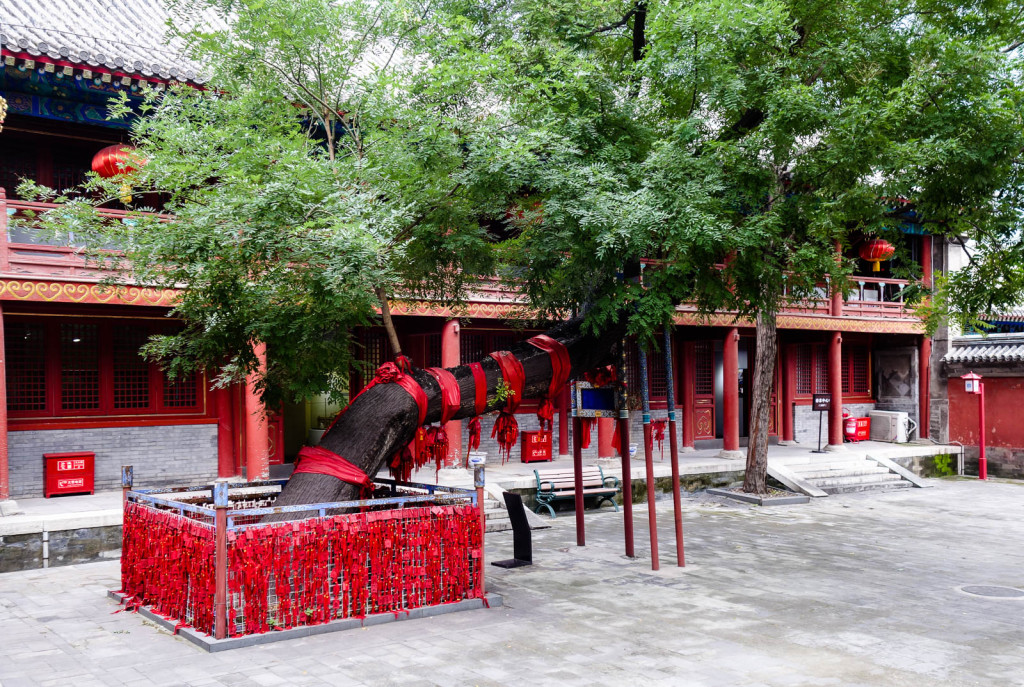 The temple was almost completely destroyed during the Cultural Revolution, but was later restored. It's now back as one of the fully working temples, after having just recently been opened to the public. The main thing you've got to watch out for here is to not hang around too long near the 76 departments of the Taoist Holy Office (see below).
'Generals' Heng and Ha guard the entrance, like at many other Buddha and Tao monasteries and temples.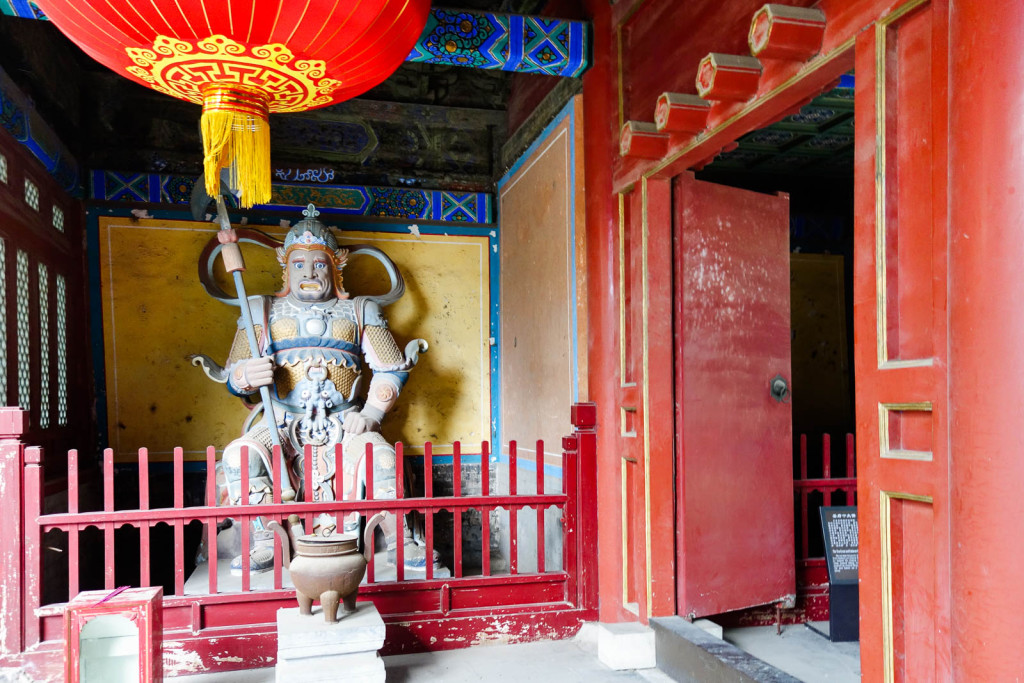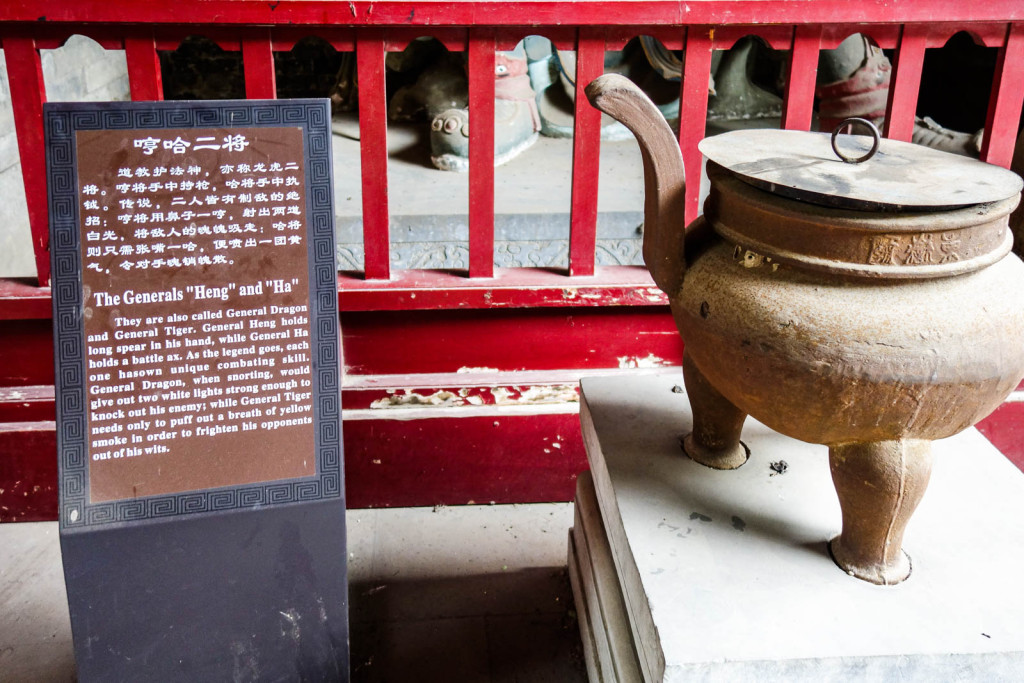 The temple is more than 800 years old!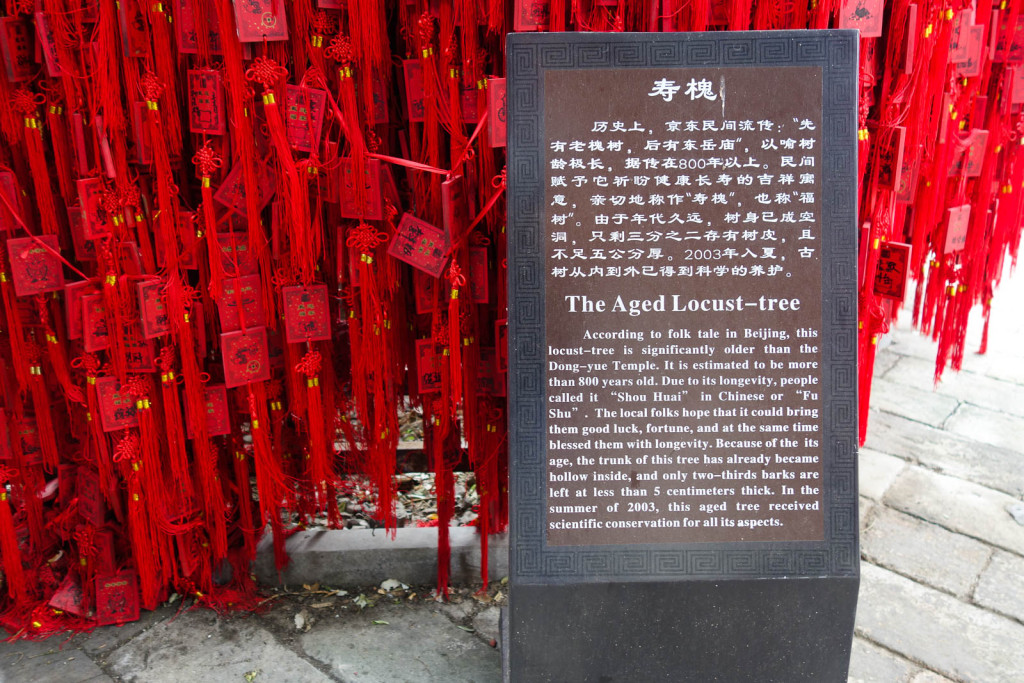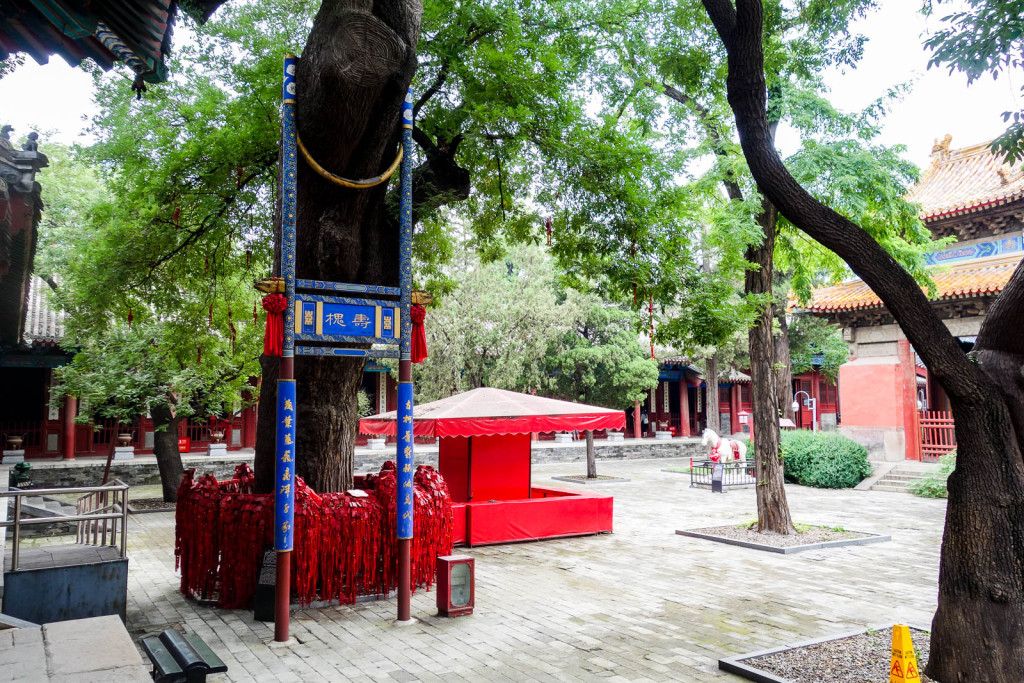 Perhaps the temple's most curious feature is its multitude of different 'departments'. I wouldn't have thought a temple had any departments, well, save for maybe the kitchen department and worship department. Oh no: this place has a Tao department for practically everything. It's like a scale model of how heaven transcendentally manages life on earth. In total there are 76 departments! Why precisely 76 I have no idea.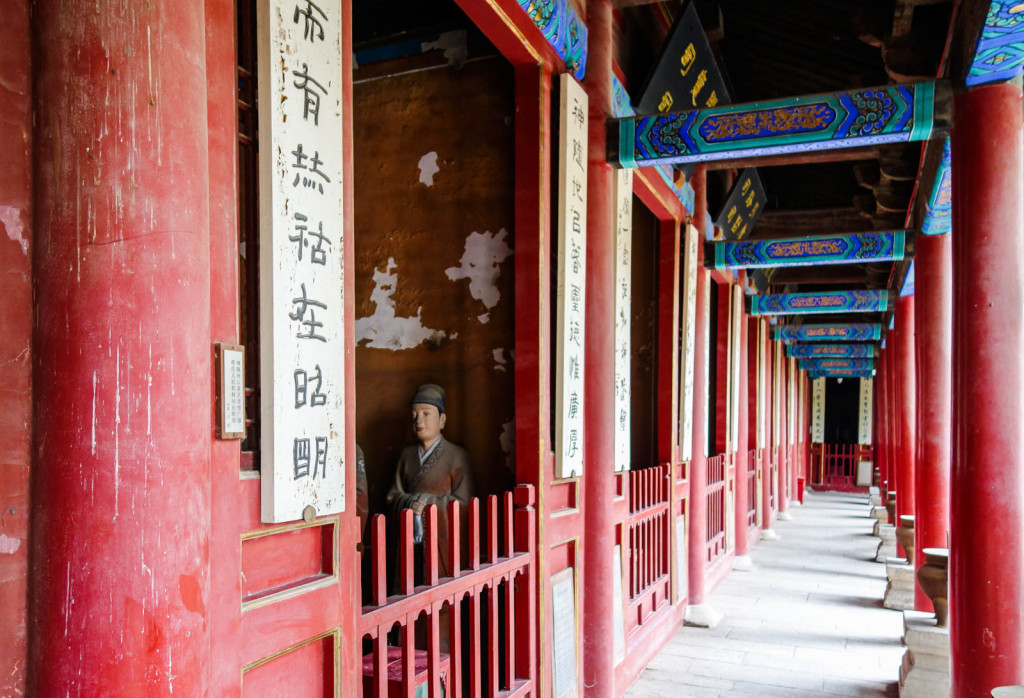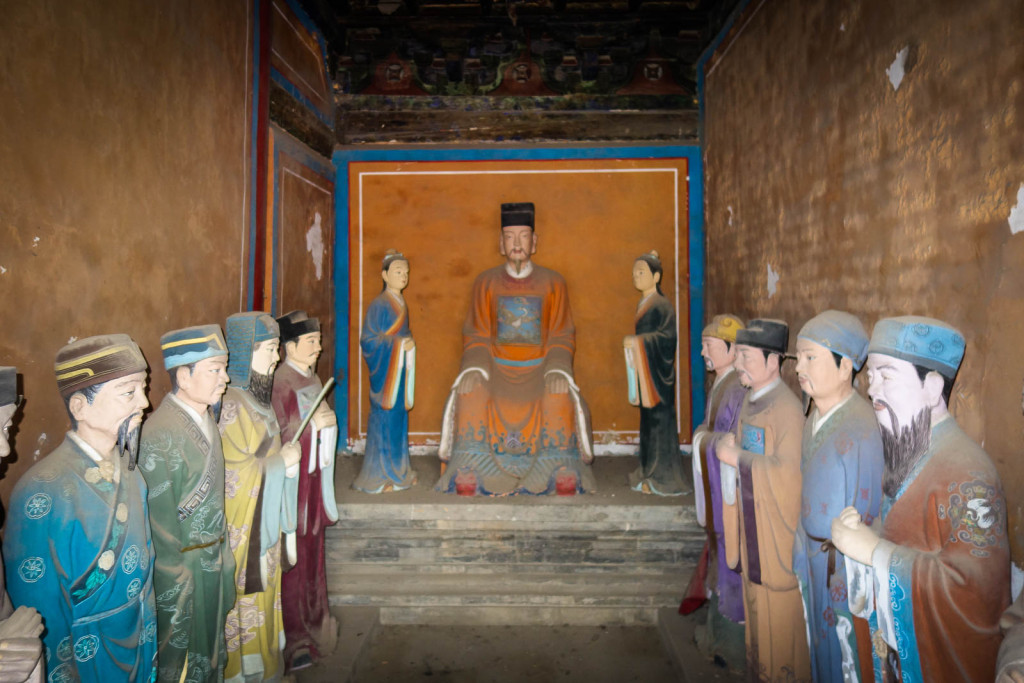 There are the Departments of the Gods (earthly, river and forest gods and so on…), the Department for the Birth of Animals (Birds, Fish), the Department of Control over Devils and Demons (if I understood correctly), the Departments of Ghosts (including the General Department of Ghosts and the Department for Forest Spirits and Ghosts), the Department of Life and Death, the Department of Signatures, the Department of Official Morals, the Department of Control over Theft and Robbery, the Dispatch Department, and on and on and on. For some reason there's no Department of Control over Bribes and Corruption and no Department of Control over Bad Journalism.
You can stroll about here for ages on the courtyards looking at all the statues of the management gods and their direct subordinates. At one point there were as many as 3000 figures here; however, a unfortunate turn of history brought that number down to the approx. 1000 we see here today. Still, a thousand – that's a lot of statues to check out.
Here are a few pics of what were to me the most interesting:
And here's a collage of the various departments!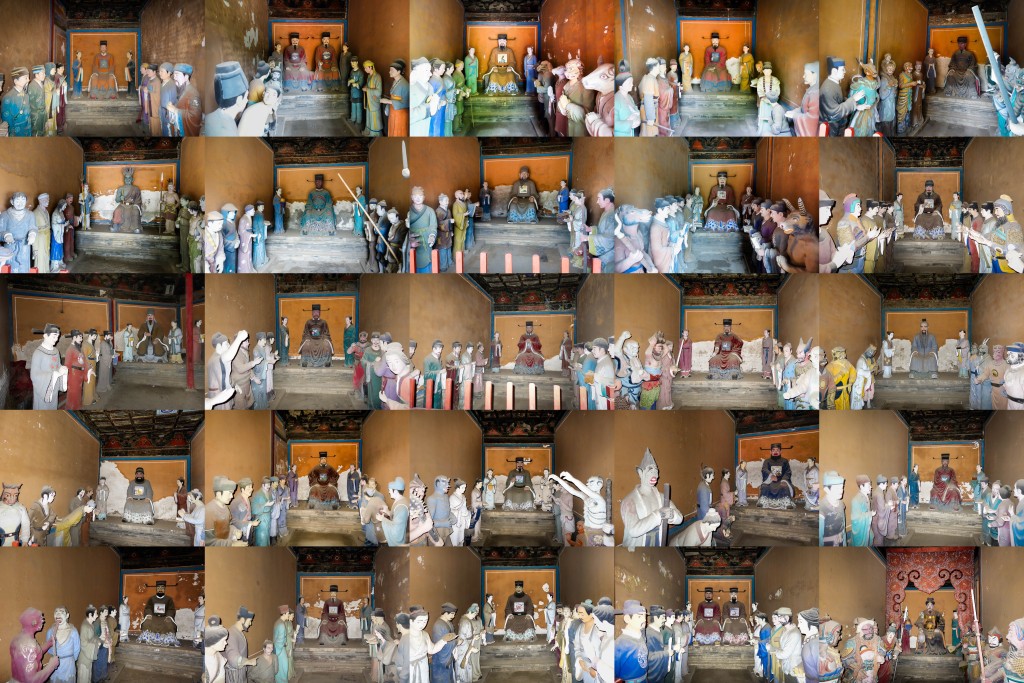 Temple No. 2 – Yonghe Gong.
This temple is best known for its gigantic statue of Buddha. In total it's 26 meters high, with 18 of those meters above the ground and eight under it (to stop it from falling over I guess).
The central column of the statue is made from a single tree trunk of sandalwood. I was told how the Buddha wouldn't have survived to see this century if it wasn't for the nearby Russian Holy Mission (now the Russian Embassy). Apparently the Russian garrison intervened to prevent plunder of the temple during the troubles of early last century. And years later, during the Cultural Revolution, the temple was only partly damaged instead of razed to the ground. Later still it was restored and opened to the public again.
The one downside to this amazing place: hordes of tourists; so many I didn't even get a pic of the big Buddha. Well, that's also because I follow instructions! On the Buddha hangs a bright sign shouting 'No Photography!' Not that that seemed to deter hundreds of Chinese who were snapping away like paparazzi! (right next to others trying to pray, poor things).
Temple No. 3 – the Temple of Azure Clouds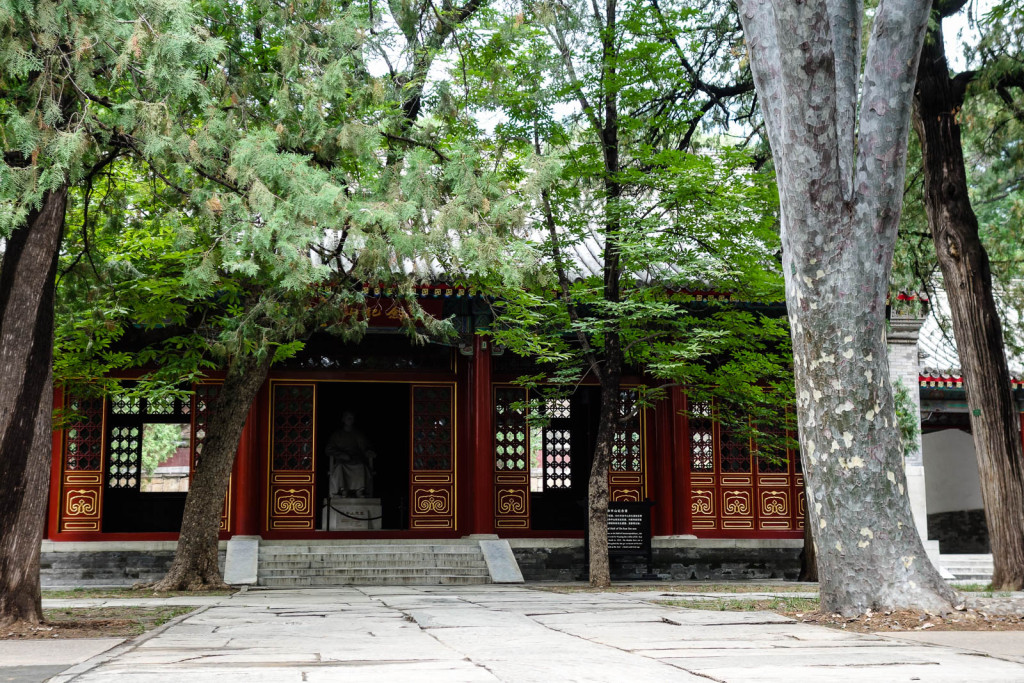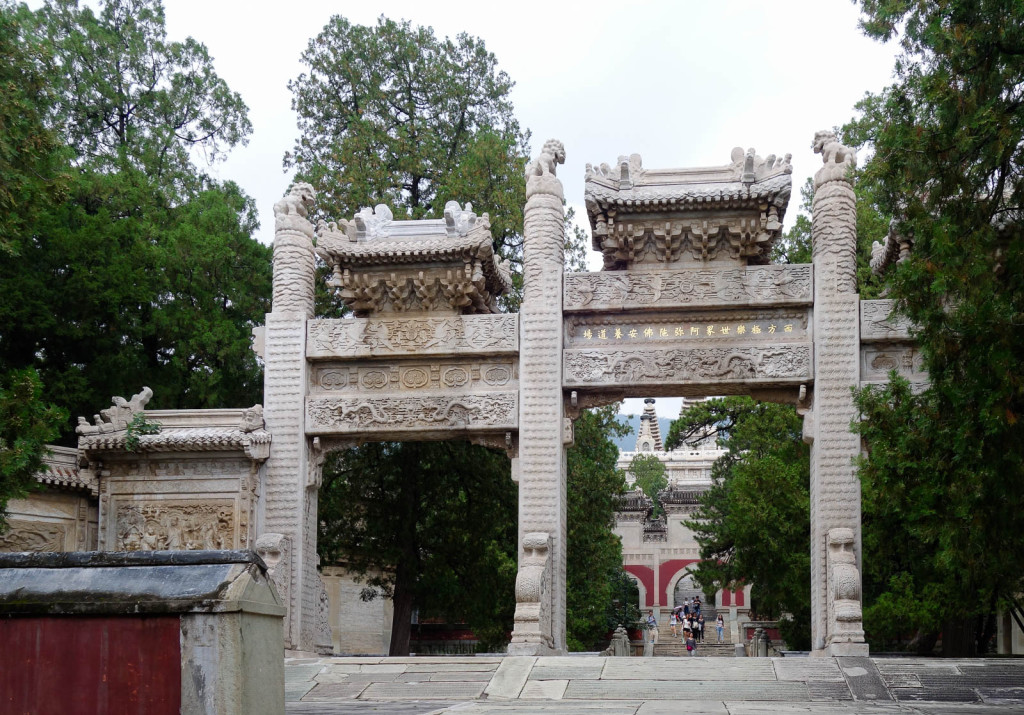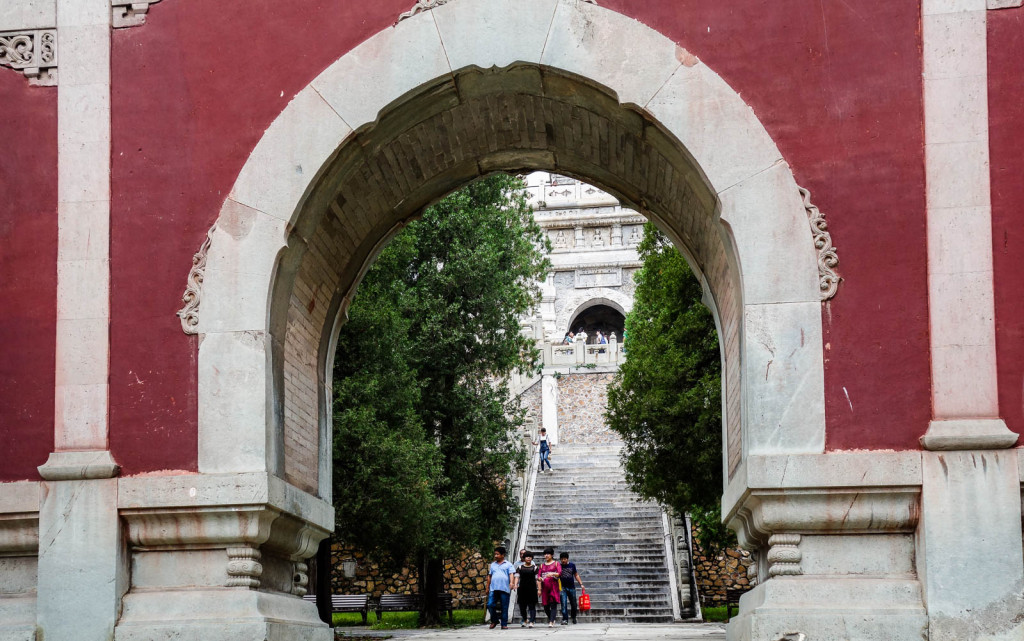 I really recommend this place, not least because, like the first temple, there weren't many tourists there.
Oh such courtyards, eh?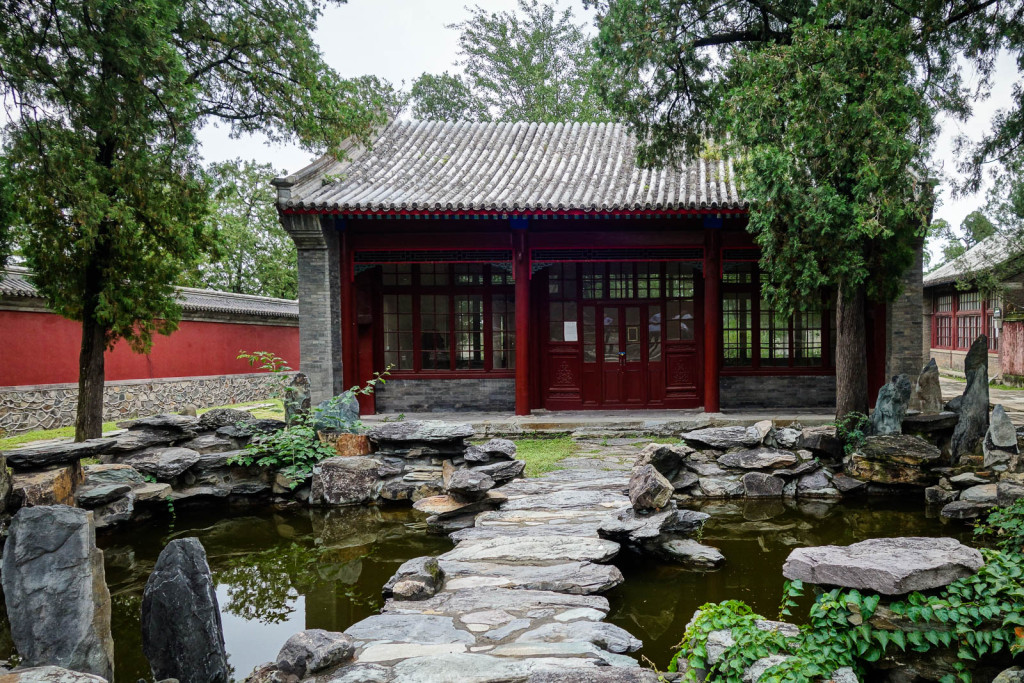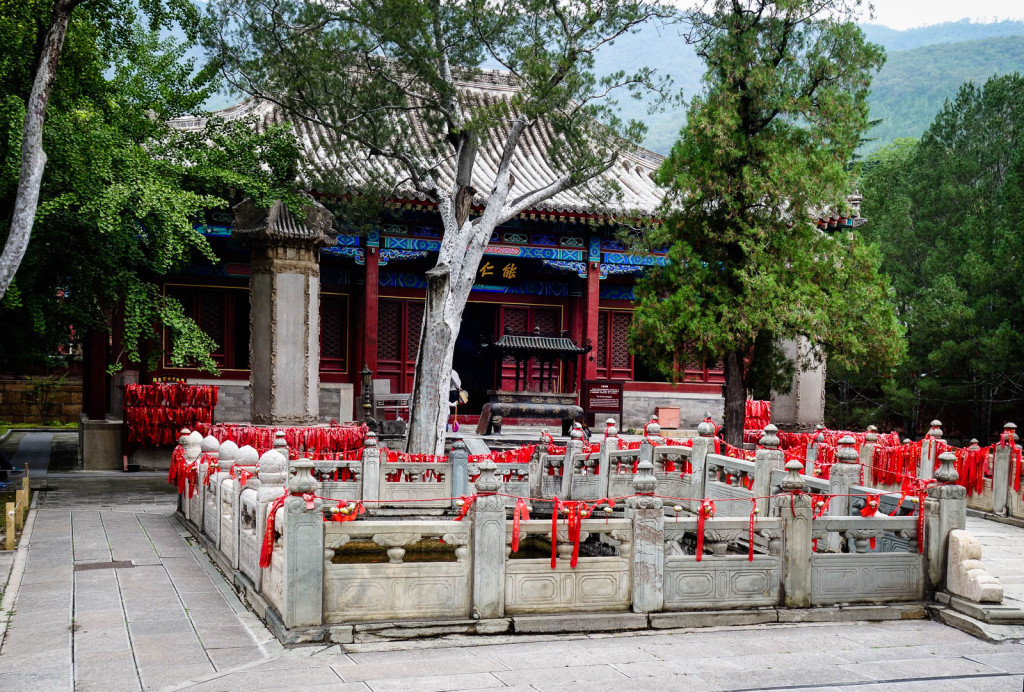 This temple is famous for its statues of bodhisattvas (arhats). In all in the temple there are 500+ of them, and not one looking anything like any other – all unique!
The temple is situated in the northwest foothills ('fragrant hills') real close to Beijing. We got there in just 20 minutes, but that was only because there was practically no traffic on the roads – which is hardly ever the case. It's best to get there early, so you've several hours of the day ahead of you in which to sit, meditate and familiarize yourself with the eternal.
Btw, the following day the authorities shooed the clouds away from over Beijing just in time for the parade, leaving the clearest blue skies imaginable! Cars got shooed away too. They take their parades seriously here. Not that we were complaining: clear skies and clear roads – yeh!
And that wraps up Beijing temples folks. We're heading to…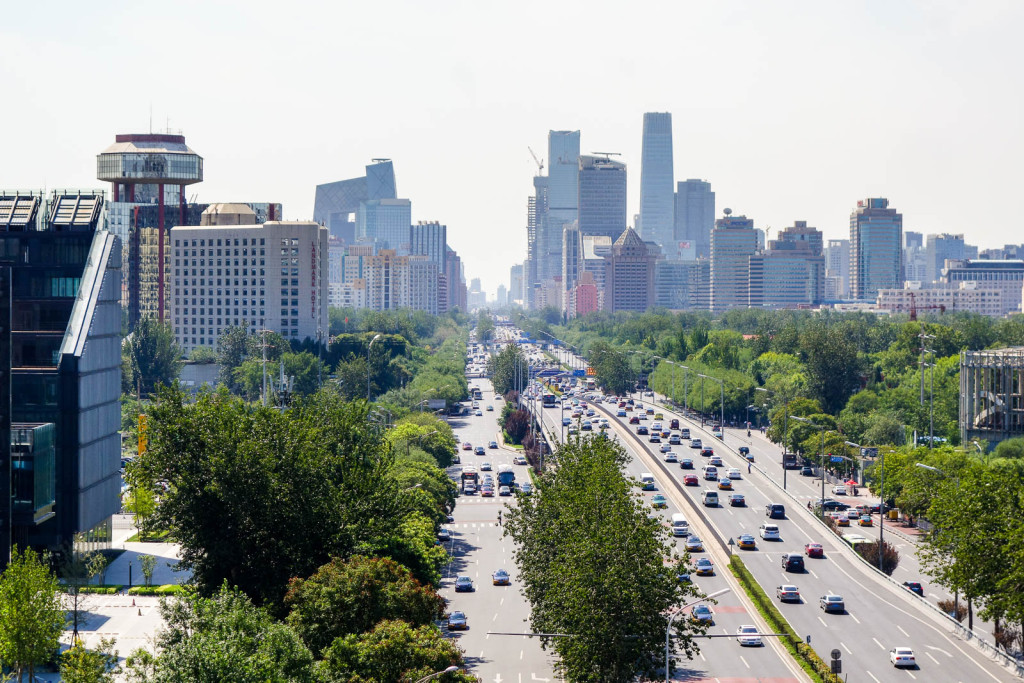 …tell you next time!
The rest of the photos are here.