I've a real soft spot for the disruptive thinking. I also like surprising astounding folks. And I like astounding folks in proper, worthy ways. I like it when what we do makes jaws drop; when folks don't believe – but try anyway, then they get to like it, and then they love it.
Ok, all a bit abstract so far. Let me be a bit more concrete…
Our latest jaw-dropper is… a desktop simulator game for cybersecurity! Never heard of that before? You wouldn't – it's never been done before!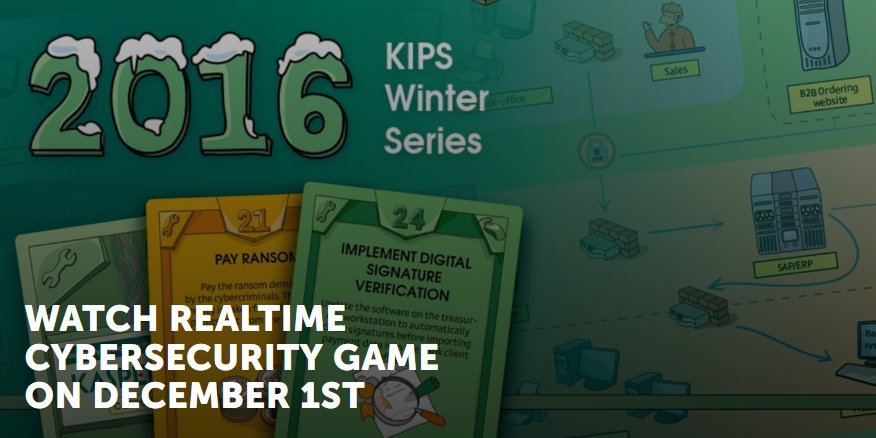 It goes by the name of KIPS – which stands for Kaspersky Interactive Protection Simulation. It's a business teamwork cybersecurity strategy simulation game, which lasts around two hours and is intended to encourage initiative and analysis skills and an understanding of cybersecurity measures. Must say, I wasn't expecting KL to enter the gaming market – ever; but why not, if it gets the messages across best? And we've gone from green (i.e., inexperienced) gaming startup to green (i.e., KL corporate green:) full-fledged gaming provider in no time at all.
And this Thursday – December 1 – we're holding the first world championship on KIPS!