Last week I realized I'd been in lockdown-isolation-quarantine for a full quarter-year. Three months sat at home, with only a couple of brief trips to the deserted office, plus every weekend at the dacha with the similarly isolated family. Like for everyone – a very extraordinary daily existence. For me – no planes/airports, no hotels, no meetings or speeches: in short – very little travel.
However, everything's relative: in three months we've all traveled 230+ million kilometers (a quarter of a full orbit of Earth around the sun)! And that's without taking into account the fact that the Solar System itself travels at some crazy speed. One thing that hasn't changed much since lockdown began is business meetings – they've simply all moved online. Ah yes – and all our business in general is carrying as usual, unaffected by biological viruses ).
But enough lockdown talk; you're probably tired of hearing anything in connection with it. Accordingly, herewith, I continue with more of my tales from the cyber-past side; this time – interviews with newspapers, magazines, radio, TV, plus assorted other public performances. (I was reminded of my 'media relations' activity while recalling my week of interview-hell at CeBIT long ago the other day when compiling my CeBIT recollections (Cyber-yesteryear, pt. 4). And it turns out I've plenty to relate to you about interesting experiences talking to the media and public speaking and all that – plenty that's fun and unusual, plus of course a few (brightened and polished) photos too.
And there'll be all sorts of different sizes and flavors of media-tales coming up too: from speeches in practically empty halls – to rammed stadiums! From unknown tiny local media publications – to top-tier global media household-name conglomerates! From professional lectures at leading universities and/or with specially tech-equipped audiences – to informal lectures about the wonders of arithmetic on a ship sailing to… Antarctica via Drake Passage! Eugene is the name; variation is the game ).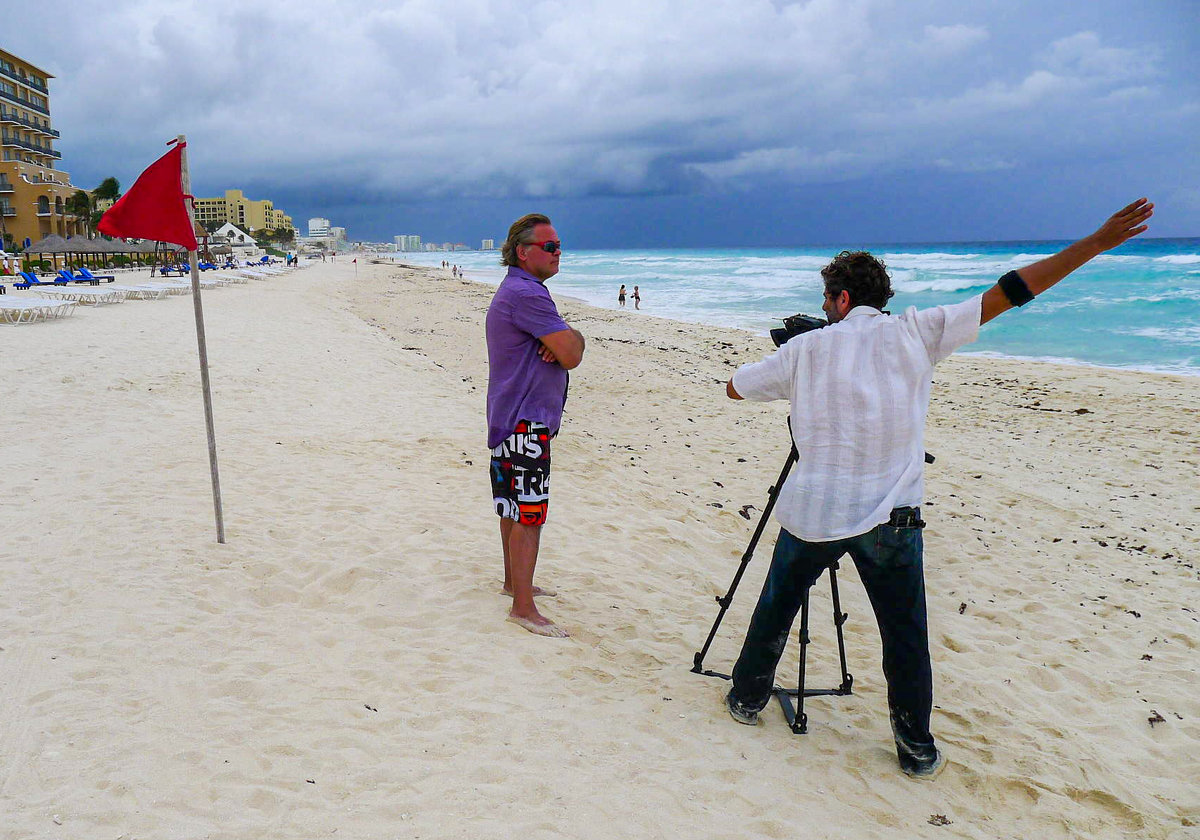 Right. I guess the logical place to begin is right at the start…