My friends and I have a bit of a tradition that goes back years.
Each time we find ourselves at the seaside – or ocean side – we make sure we get in that sea/ocean for a spot of bathing/paddling/swimming. But it's not just seas and oceans; also a river or a lake… in fact, any body of water must be entered and our bodies fully submerged in.
A stream? In we go! Waterfalls – under we go! A hole in the ice? In we go! Natural – preferably hot – springs? In! (The only bodies of water we refrain from entering are the bubbling-volcanic-sulfuric ones which are extremely harmful to human health.) The best natural bathing places are even entered into a hit-parade (part one; part two). And because the bodies of water can be literally anywhere around the world, there's no real start or end of the bathing season for us globetrotting H₂O lovers.
For example, we once found ourselves in the New Zealand seaside town of Raglan on New Year's Eve. After seeing in the New Year (based on local time) we went for a night-dip in the local river, which flows into the Tasman Sea. But New Year was still several hours off back in Moscow. So whether that night-swim signaled the start or the end of the bathing season for us is far from clear.
Fast-forward to this year, however, and things seem a lot clearer cut: looking over my travel itinerary up until the end of the year, it looks like I've already ended the bathing season for 2018. 'Eh? But it's only October!' Indeed, but all my appointments are in places where there's no sea or ocean lakes, or whatever. Oh well. Still, I ended the season with a real bang splash…
At the weekend I was in Dubai, having joined the family there (they'd been there a week already (school holidays and all)). The air temperature hovered around 30°C in the shade, and the sea temperature was about the same too (though it felt cooler)!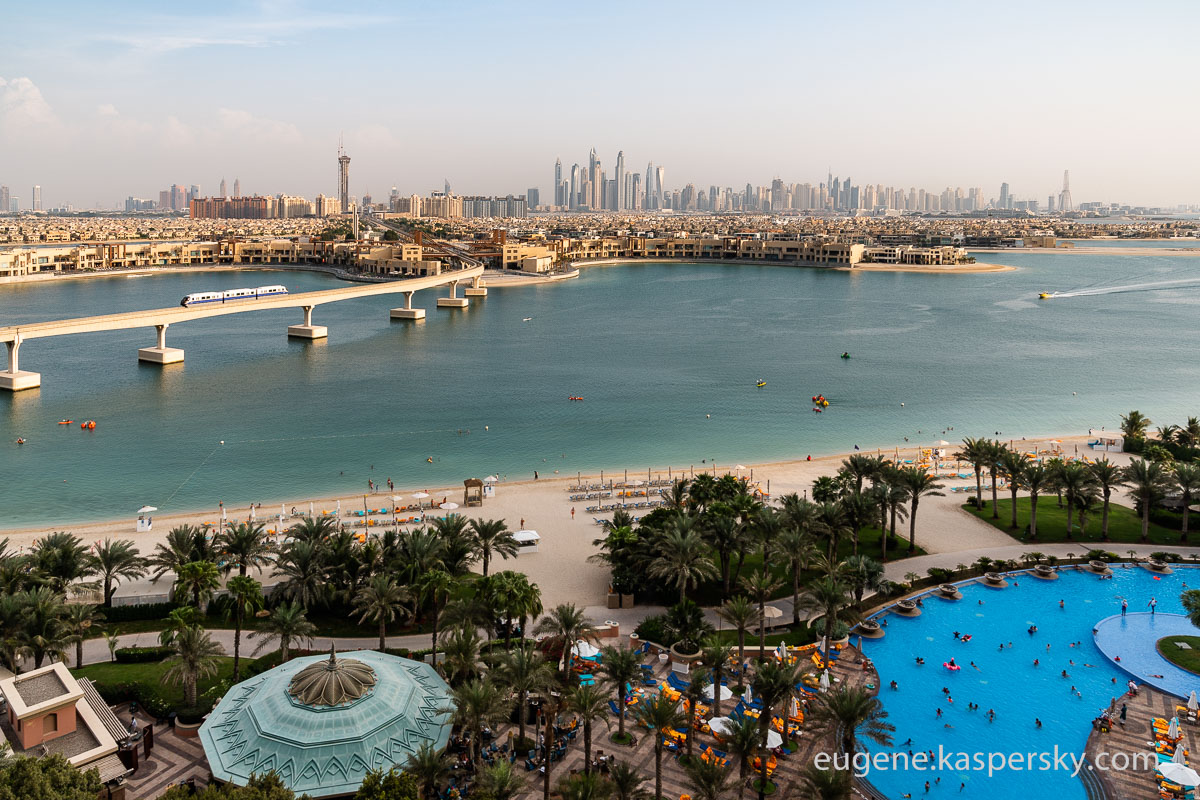 Dubai is an undeniably unique place, having risen up out of the desert literally from nothing. It's what you get when you have plentiful resources and wise management. I've written and length about the place before, so I won't duplicate things here. But though I've already hundreds of photos of Dubai and I really don't need any more, I find I still can't resist taking a few extra each visit: