Shikotan – the Kuril New Zealand.
If you've ever been to New Zealand, and then one day you were to wake up on Shikotan island (er, without knowing how you got there, or why were you asleep for so long, etc., etc.), you'd probably think you've been teleported to NZ. They're just so similar!
Non-volcanic gently rolling grassy landscapes, nano-bamboo, picturesque and seemingly carefully positioned trees. All neatly trimmed, colored, and – you'd think – Photoshopped, and sparkling under the inevitable Kuril rain. If sheep and sun were added – it'd be the carbon copy of NZ – somewhere around the center of the North Island.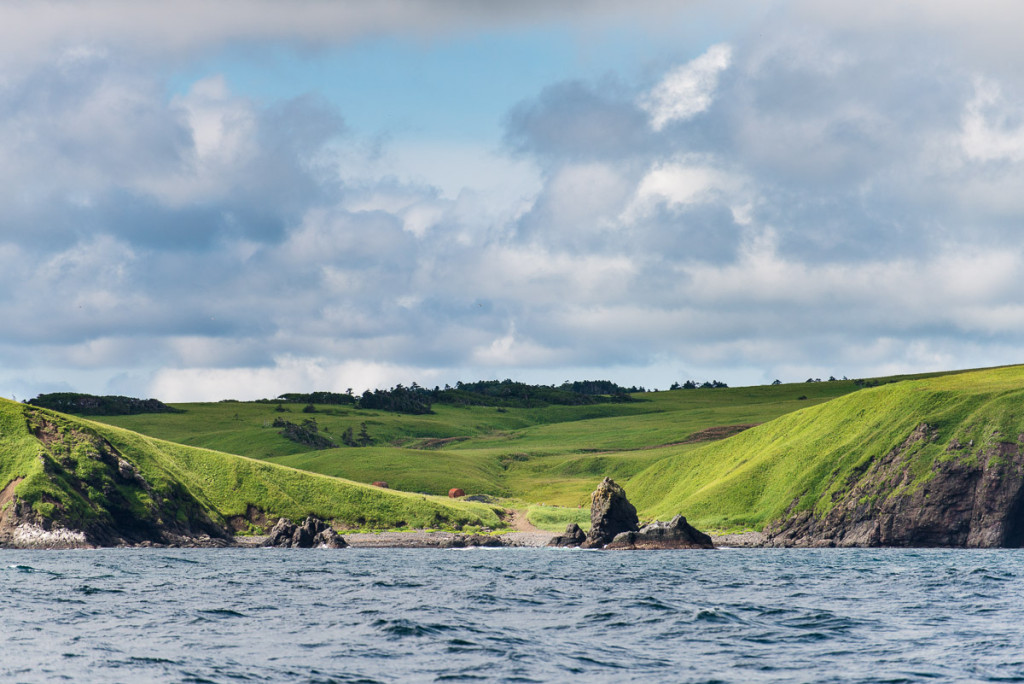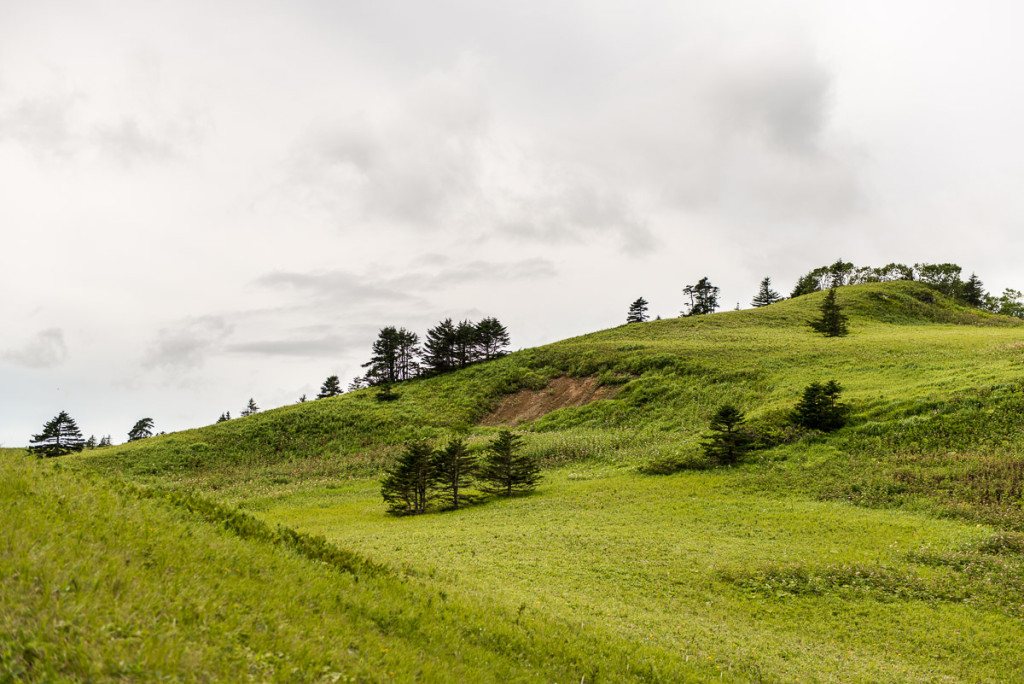 Only the hobbits' cubbyholes are missing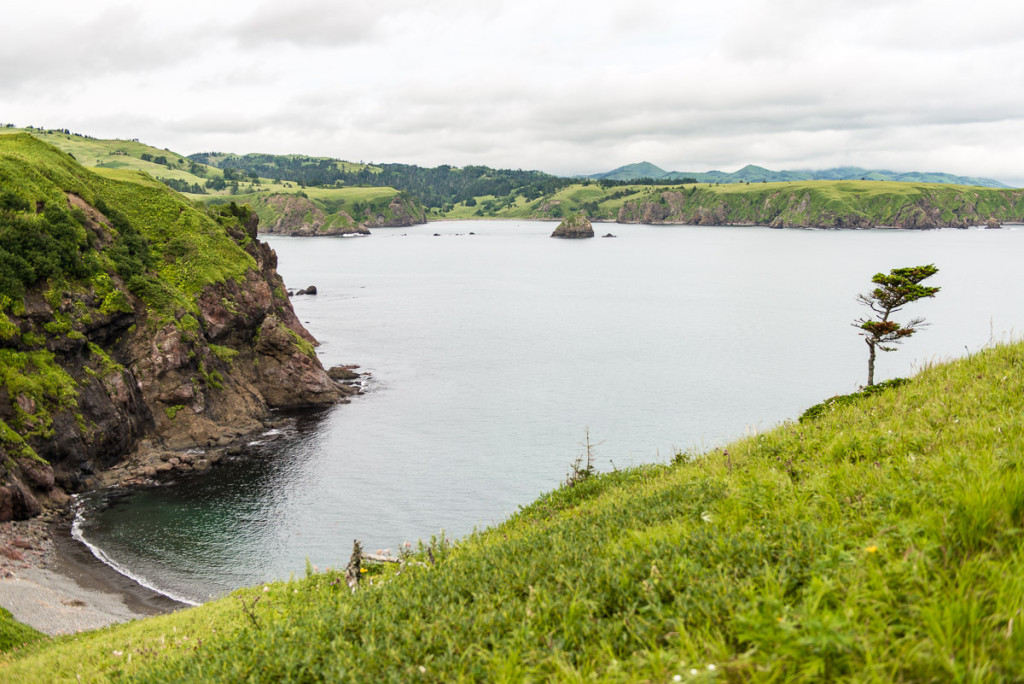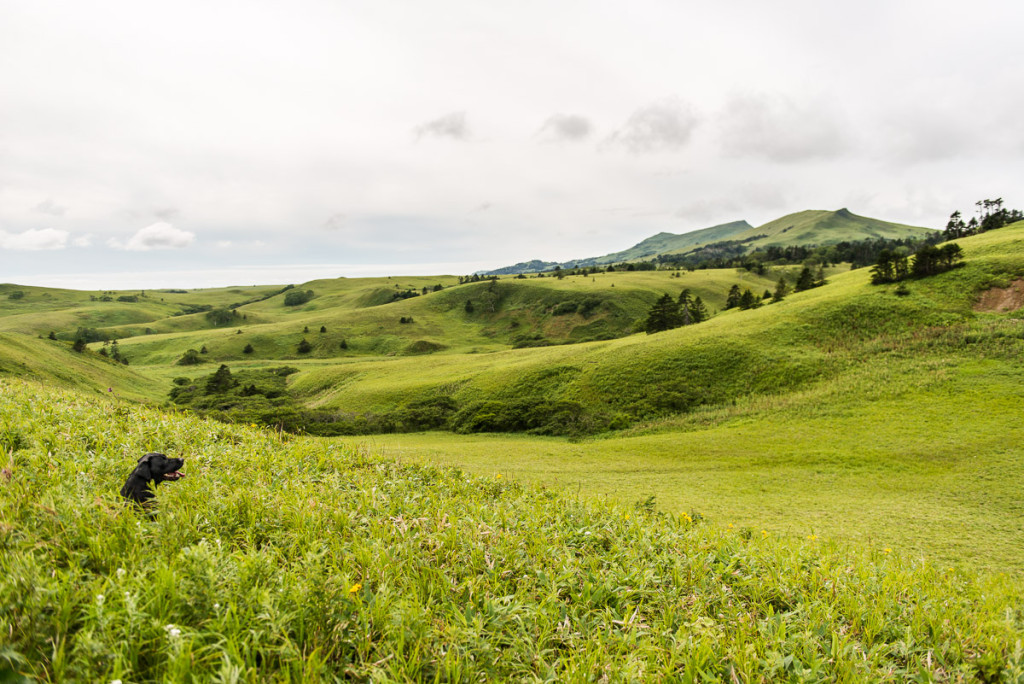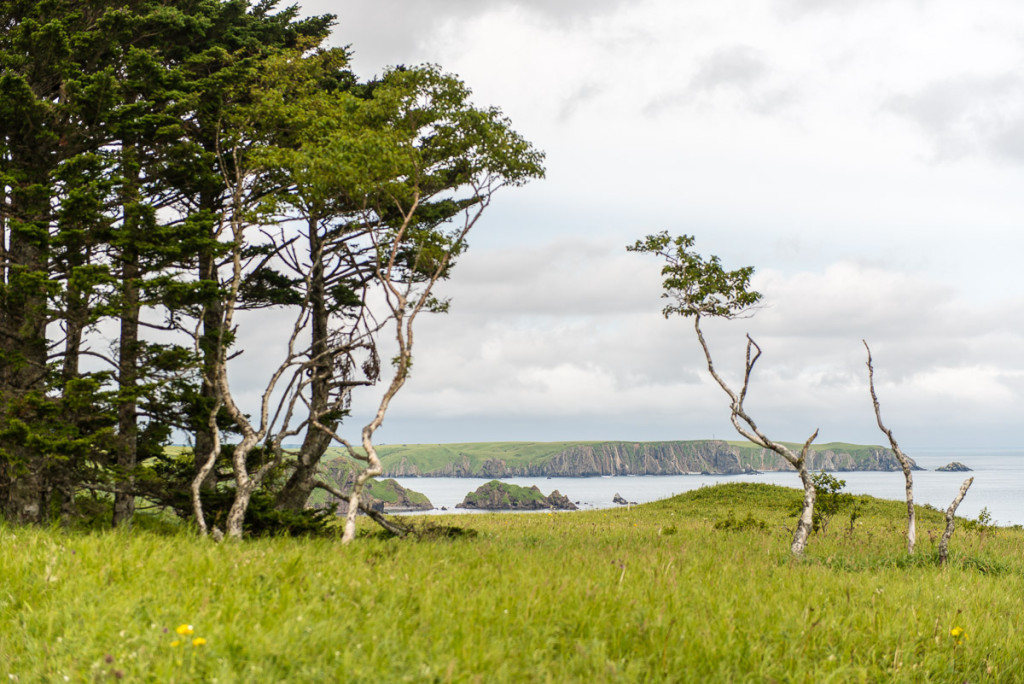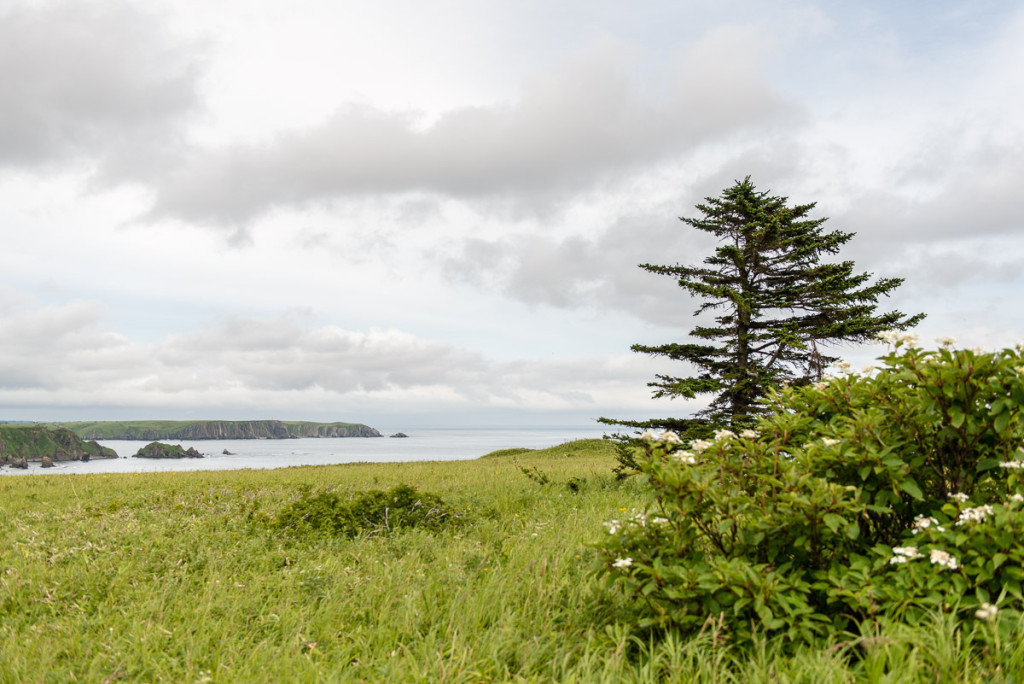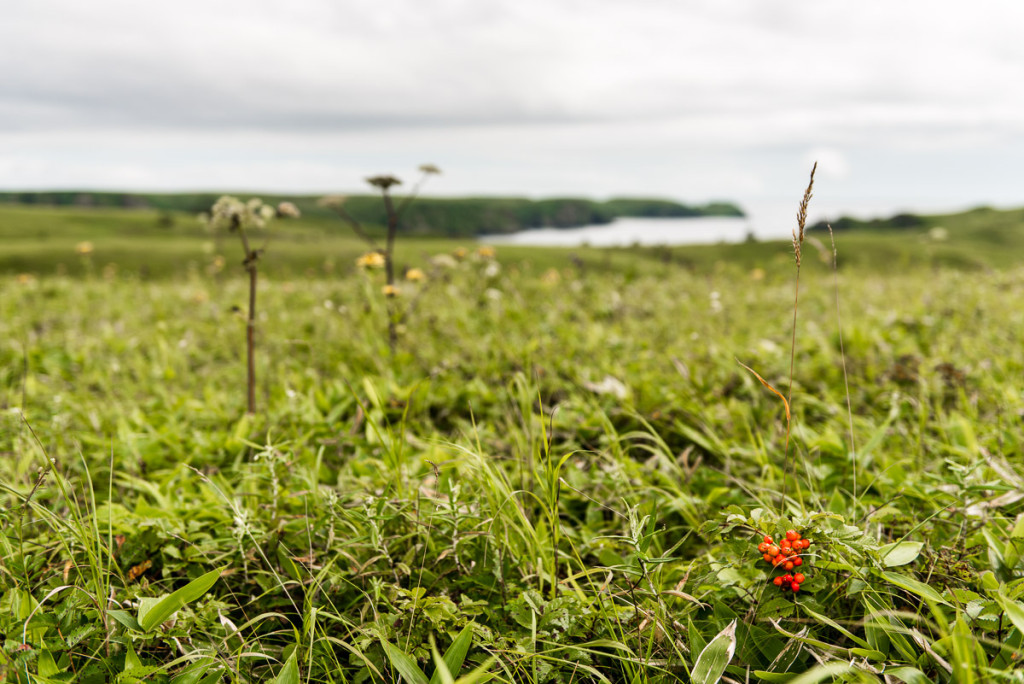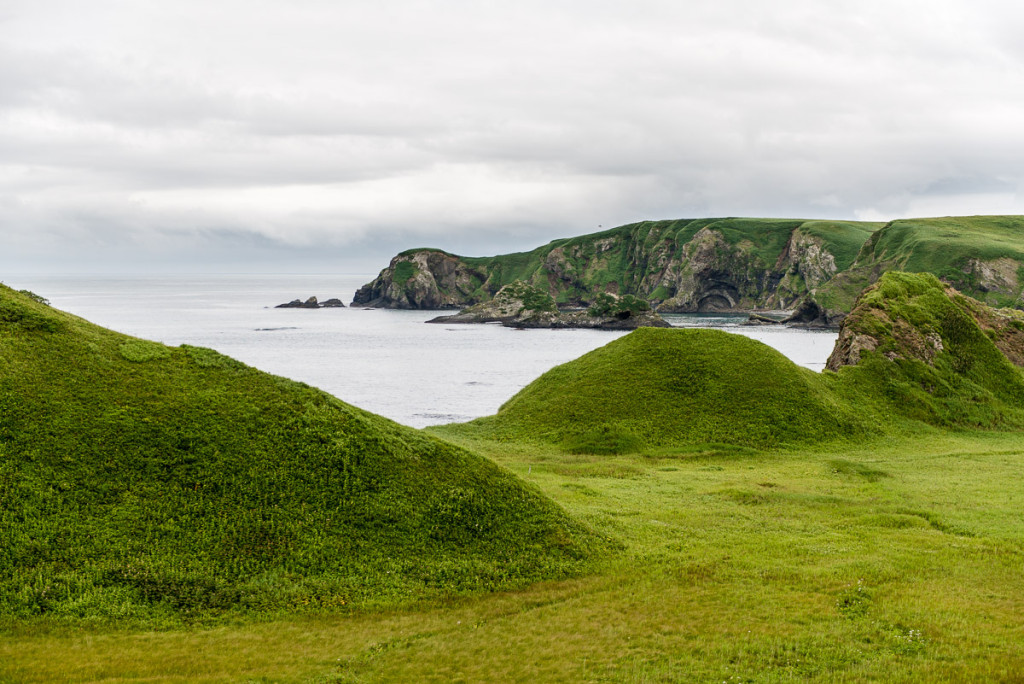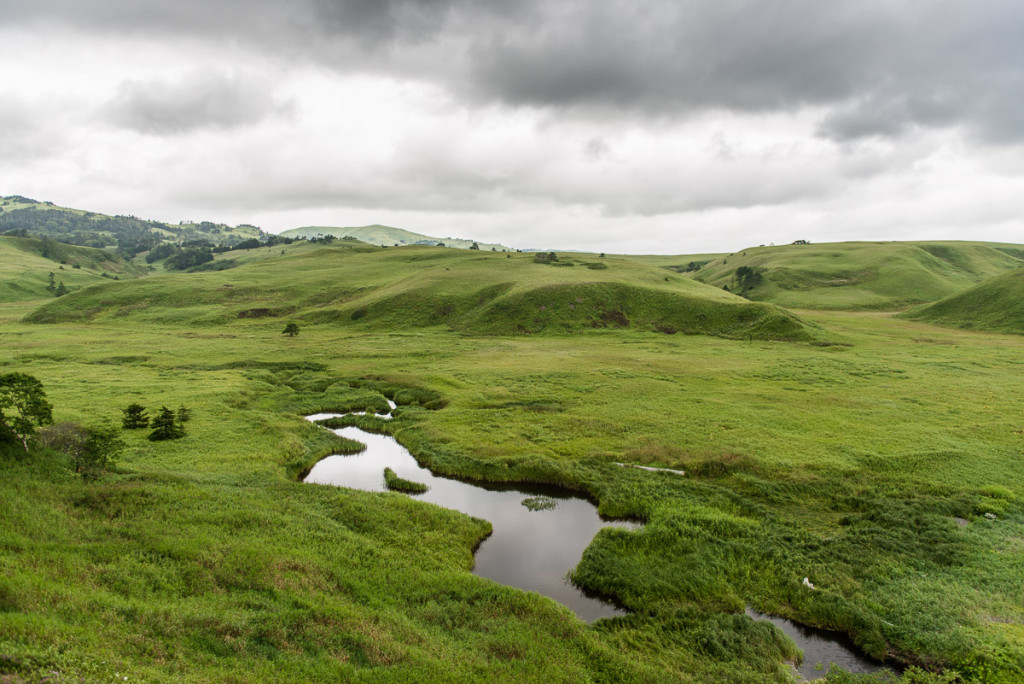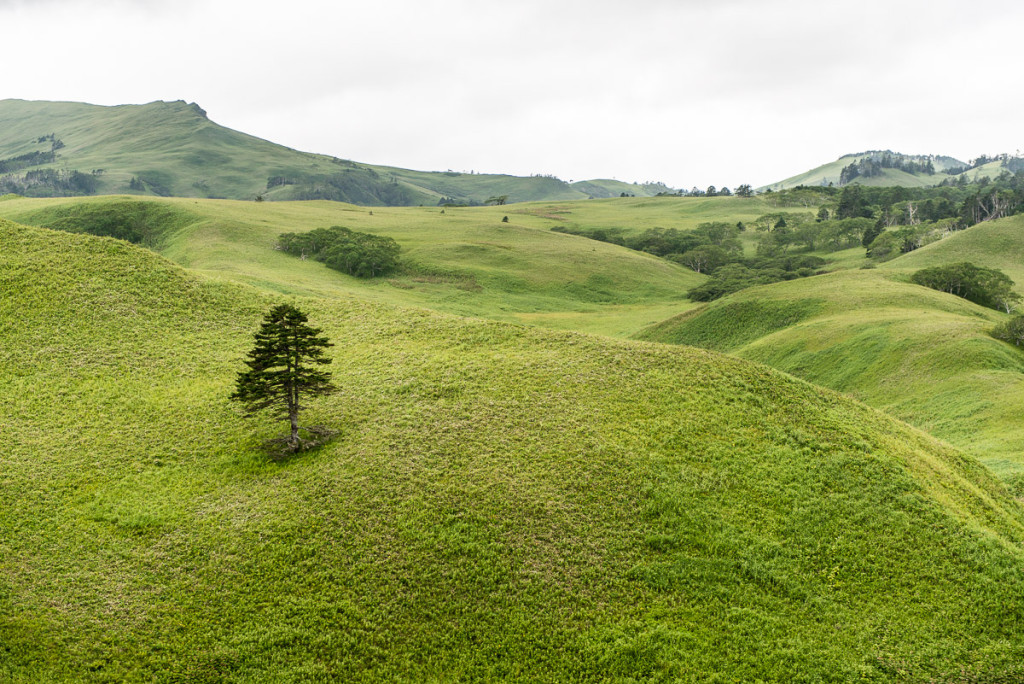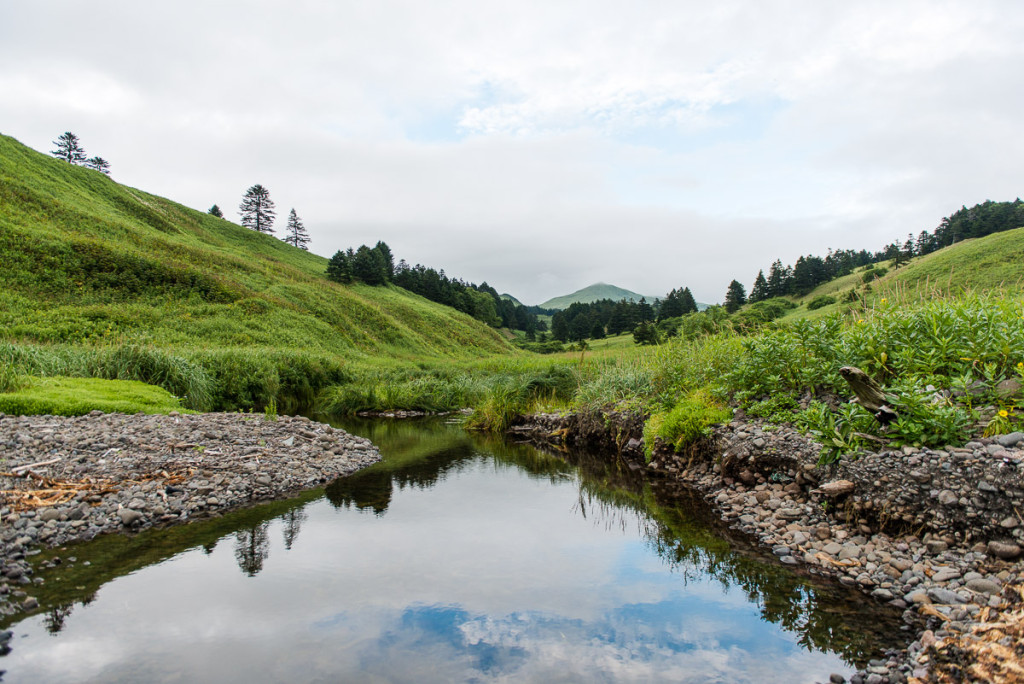 Shikotan – Kuril Newzealan!Tweet
The name of the island comes from Ainu and translates as 'best island'. Yep, they got that right, those ancient Kuril aborigines :).
If Wiki is to be believed the island has around 2000 inhabitants divided into two villages – Malokurilskoye and Krabozavodskoye. I'm afraid I've no photos of these places as we didn't get round to visiting them.
So what else is there to see on Shikotan?
There's Cape 'Krai Sveta' ('edge of the world') and its lighthouse.
Sadly I didn't see either up close as I was recovering from the previous day's 'try everything' mode and decided I'd best not hold up the other troops with my slowed tempo. However, those who did make it to the island said it was definitely worth it.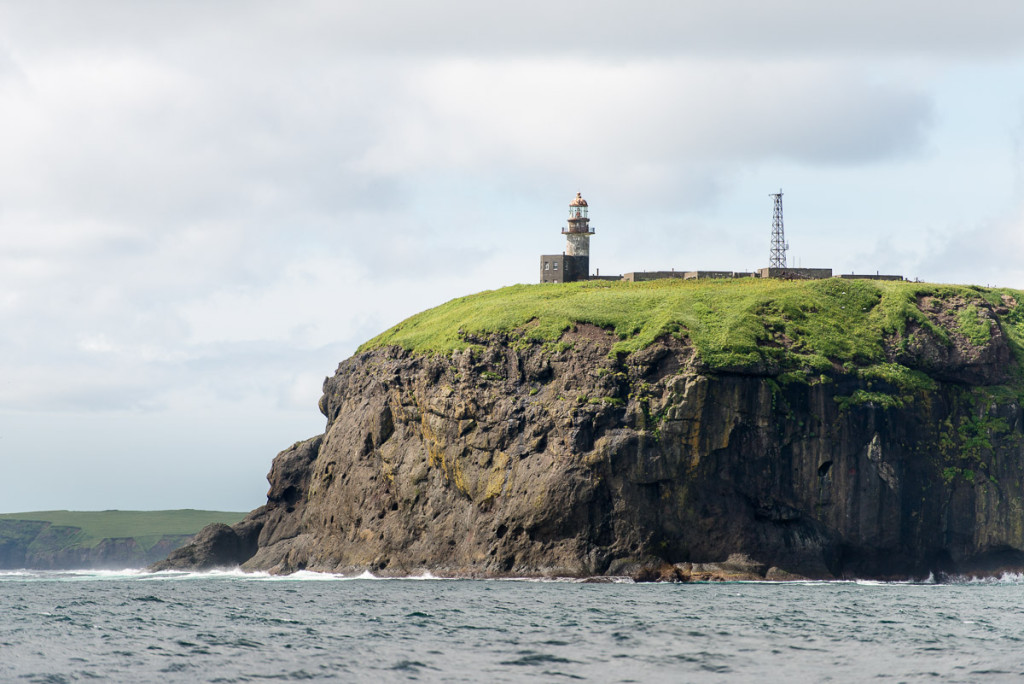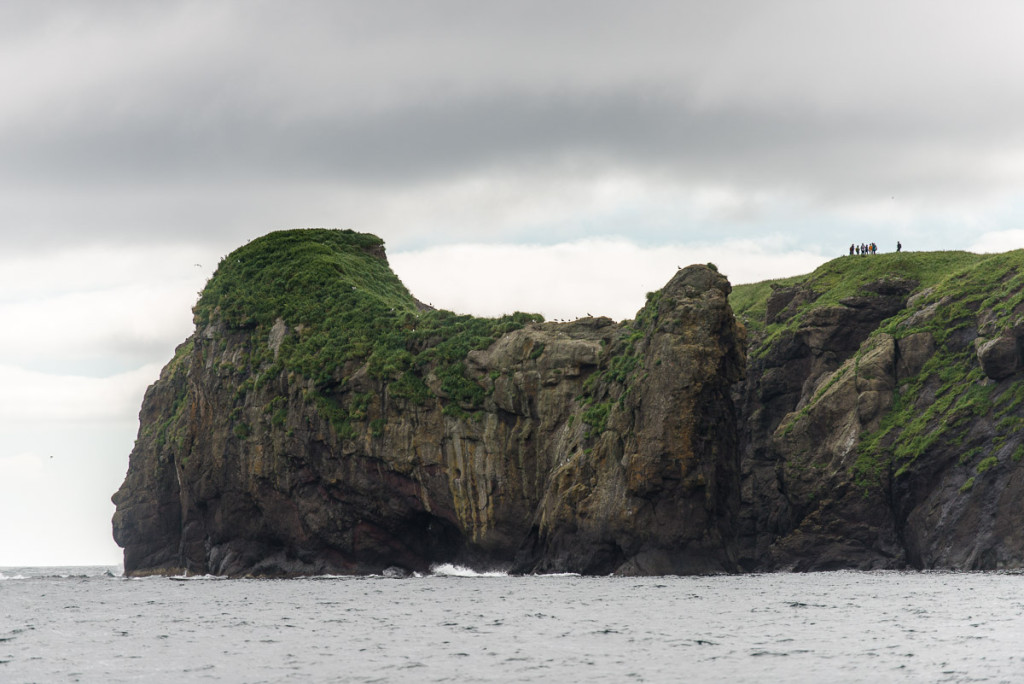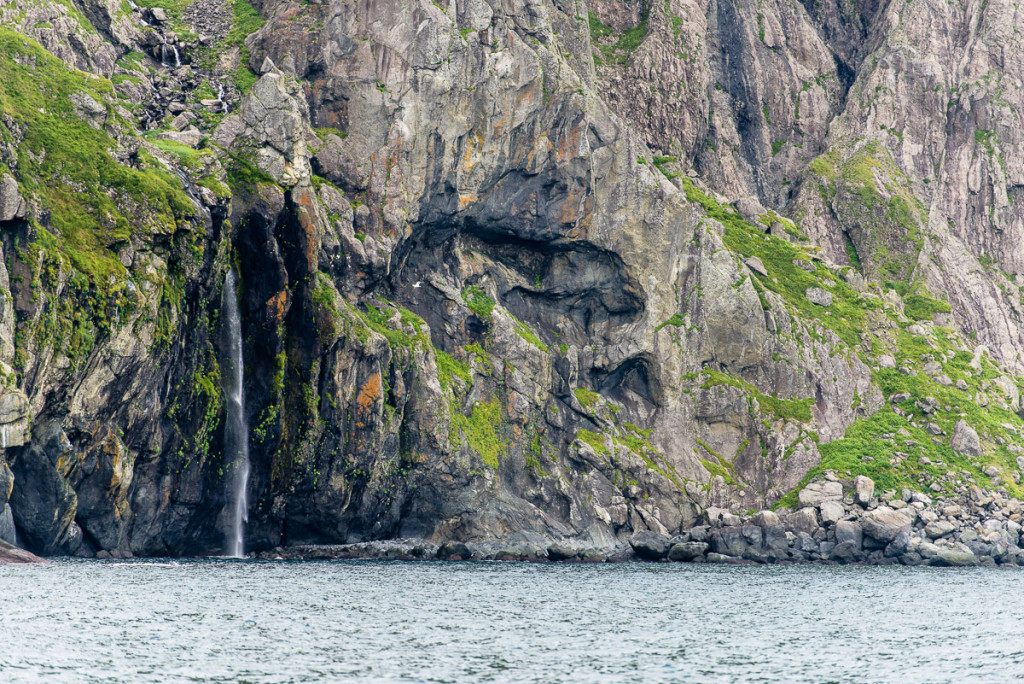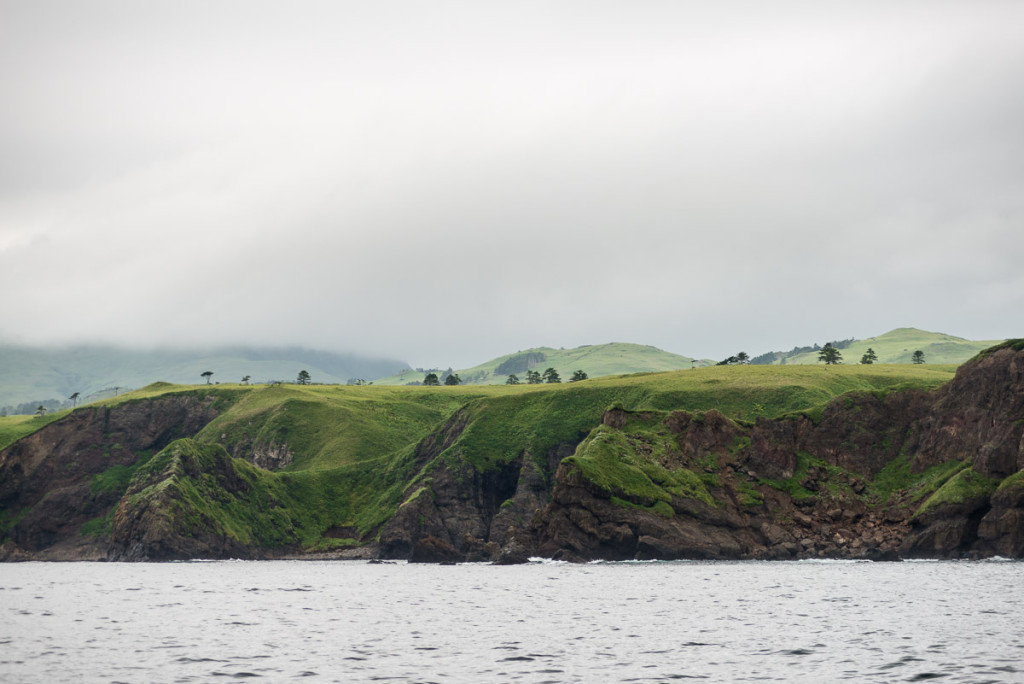 The Baltic states have amber. Shikotan has agate. Much better!
There's simply tons of it lying about on the shores and in the surrounding waters here, just, well, lying there – with no one putting any claim to it. The posse therefore proceeded to search for and pocket some of the prettier specimens. Seemed a shame just to leave it there, abandoned. Turned out we gathered so much that when we embarked back onto the boat the waterline had sunk a bit :). Bizarrely, after all that careful selecting and stockpiling, most of the rocks were thrown overboard, much like the keen carp angler puts his catch back into the lake after taking so much trouble to hook it. Nowt queer as folk… :).
Still just off Shikotan, at last we were able to get some swimming in!
The water was a bearable 17°C – much warmer than on Simushir, where just looking at the ocean made you shiver. Here though, the conditions were just right for a diving contest – off the boat. Nice.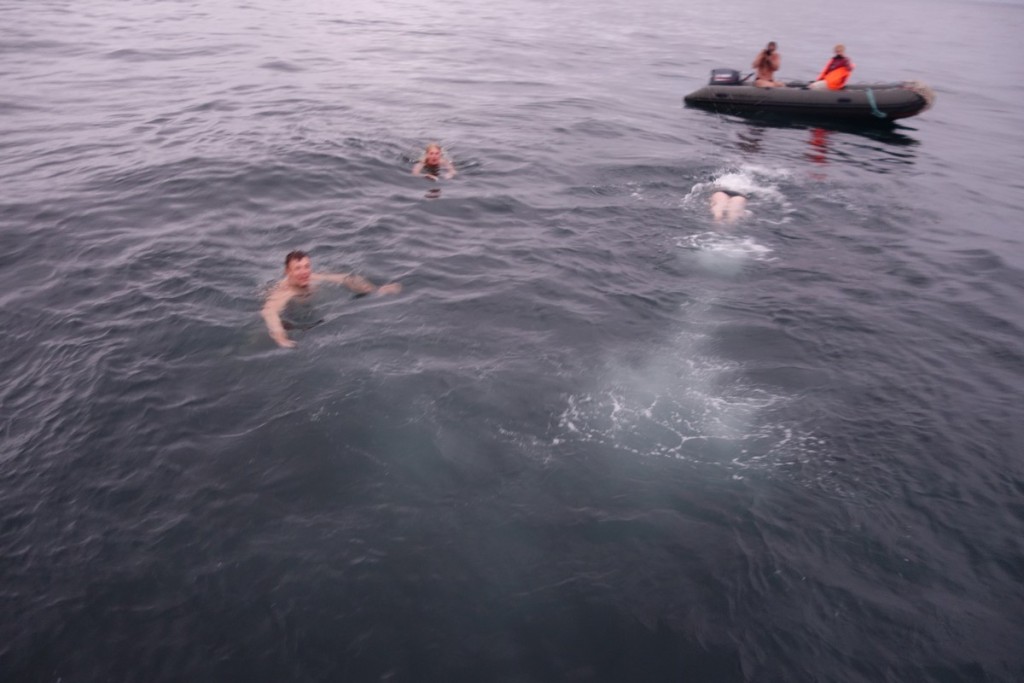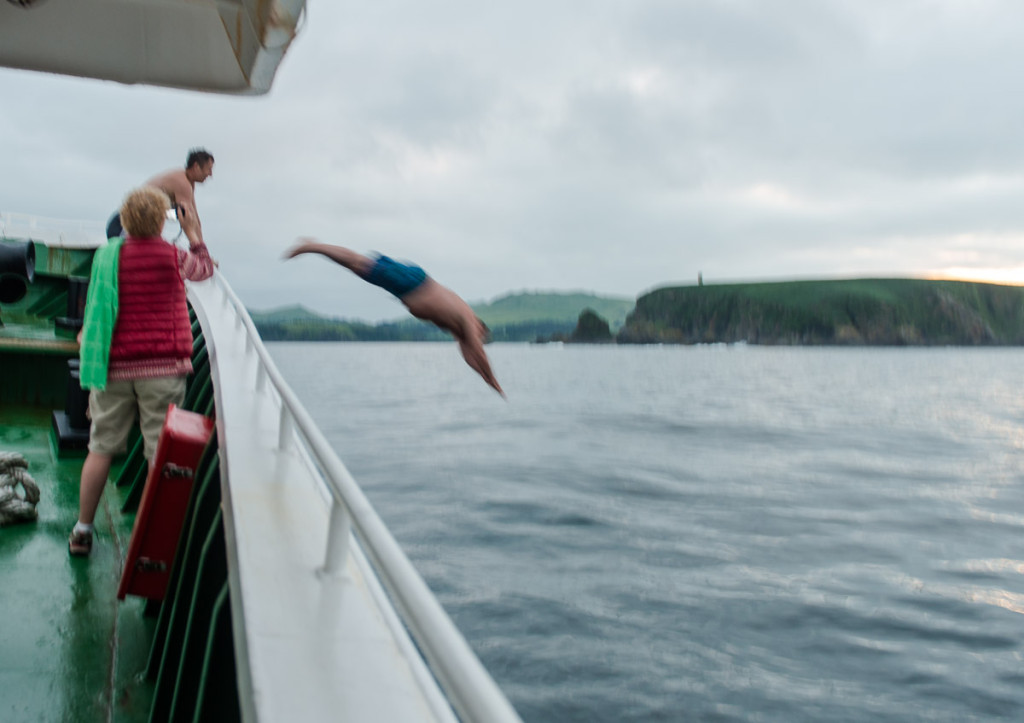 Yours truly's best attempt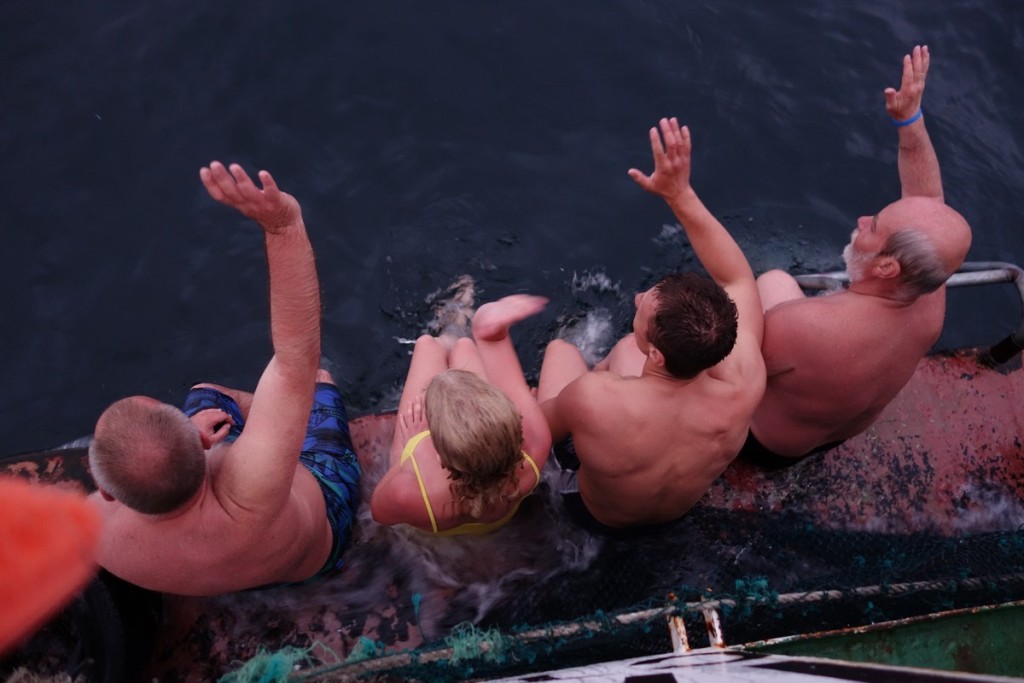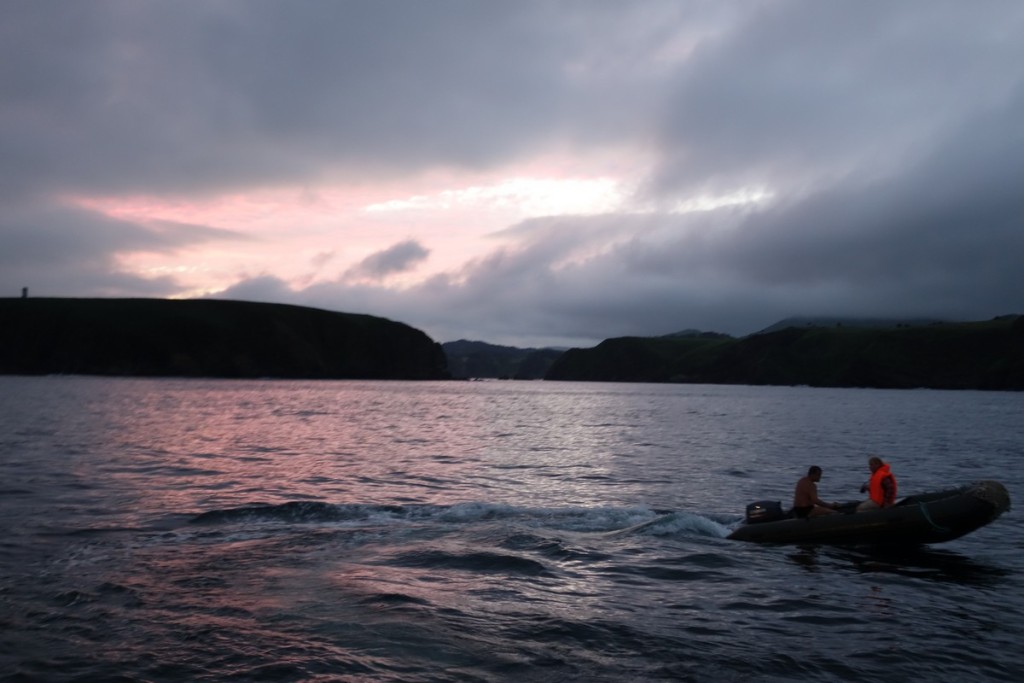 Btw, allegedly Shikotan is the only Kuril island on which snakes are found. Also here – plus on neighboring Kunashir and Iturup – can be found a most unusual plant, which the locals call Ipritka. The pollen (or oil) of this flora species is a really potent allergen, and if you come into contact with it things can get very painful – including serious burns. So if you're ever here, dress appropriately and don't touch anything!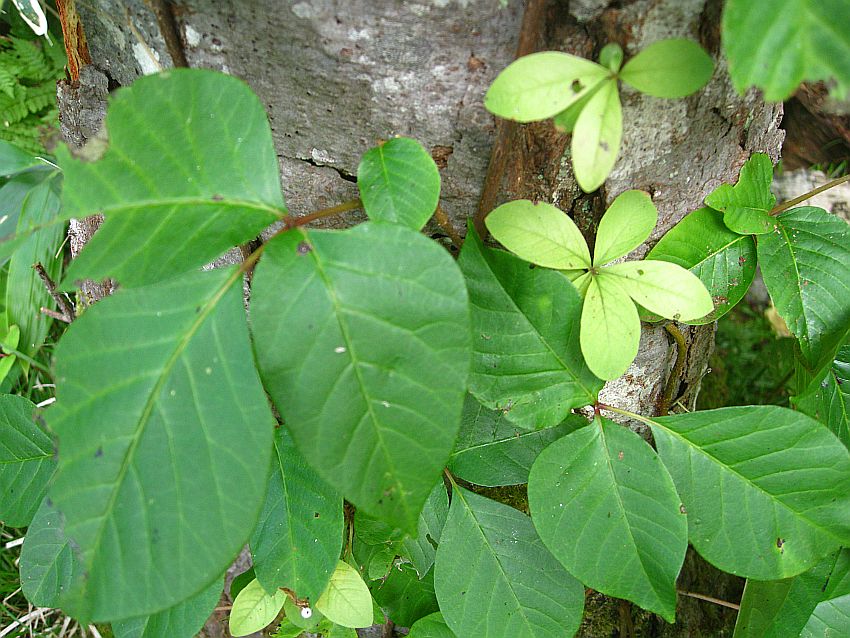 Source
Now, since we've already touched upon NZ in this post, let me return to that most important of questions – which place in the world is the most wildly beautiful?
Well, before our NZ adventure last year, in first place for beauty and natural unusualness – and unusual naturalness – was without a doubt Kamchatka. But then, despite some geographical nuances, Kamchatka was knocked off the top spot down to second place by the North and South Islands of New Zealand.
Then, after my crazy trip to see an eruption of Tolbachik in March-April 2013, Kamchatka once again was back on top!
Now about those nuances…
The main beauties of Kamchatka are all fairly close to one another – from around Klyuchevskaya Sopka in the north, down to Kurile Lake (and the Kambalny volcano) in the south. Whereas NZ's best natural beauties are scattered across a much greater area. Thus, if to compare like with like, then the two islands of NZ need to be compared with Kamchatka individually. Now, Kamchatka is way cooler than either of the NZ islands on its own, but the two islands together – they destroy Kamchatka!
But! Update!!…
If we now compare NZ with Kamchatka plus the Kurils then NZ has no chance. Kamchatka + Kurils = the bomb! Oh yes. These Ks fall into my mind.
Which is the best? New Zealand or Russia's Far East? The answer's obvious!Tweet
The one downside to K+K: To get at their best gems you need to travel a lot further. Your suitcase of cash needs to be fatter too, but I won't dwell on that…
But I'm not done yet! There's still one more island I need to tell you about – Kunashir. Coming right up!…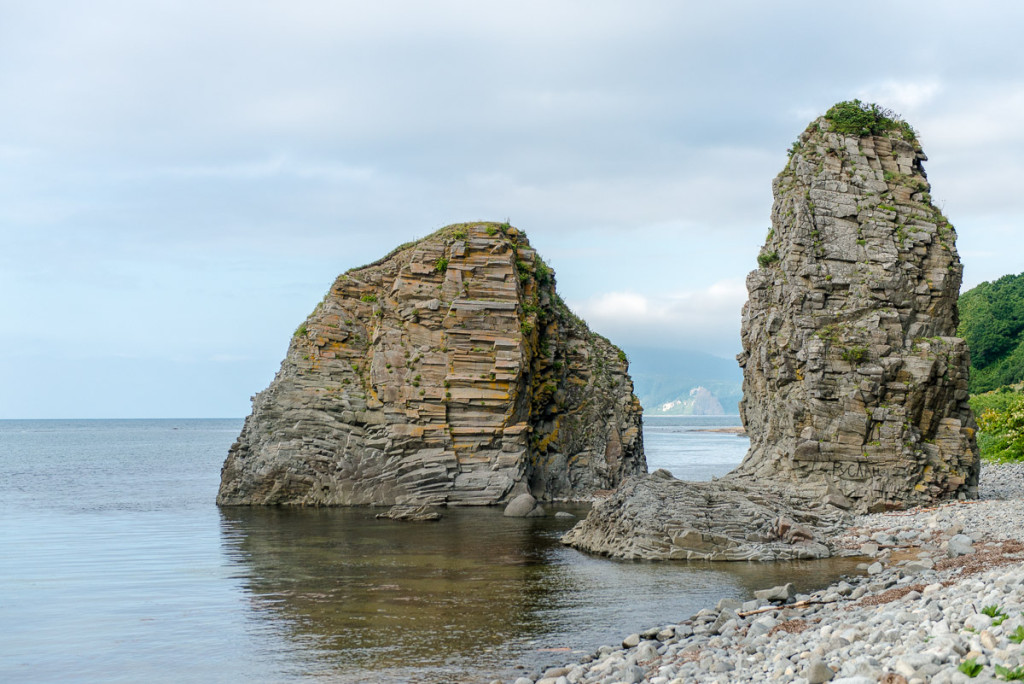 All the photos are here.