I regularly get asked which books should be read to build up a successful business. Students, start-uppers, managers, business owners – everybody wants a reading list! But that's ok, for I do have some answers. However, I don't believe one can become a businessperson by reading certain books, no matter how highly recommended they come. Still, there are some great books out there that sure won't do any harm reading; eight of which I'll tell you about in this here post…
I divide business books into two major categories.
The first helps readers with what needs to be done to build up a successful business; the second – how not to do it. The boundary is often blurred, but taken together books from both groups can help readers avoid both spending valuable time and resources on re-inventing the wheel again and again, and make the exciting business of… building a business a constant struggle.
Actually, there's also a third category of books – works by legendary captains of business or government leaders, which instruct by example how things should be done. Such books are normally rather general as they cover such a broad range of business problems and unpredictable unexpectednesses, while also demonstrating limitless possibilities – albeit hazily. They don't contain hands-on action plans, but they're still well worth a read to get valuable overarching insights.
Many of the books in my list here were written quite a while ago – some even in the last millennium – so whole new industries and technologies of the 2000s are either hardly touched or aren't touched at all. All the same, the books are still relevant to modern times; their main ideas can easily still be applied to today's digital realities. We're living in an era of new technologies, but man's nature is still the same, and folks tend to repeat the same or similar mistakes. Not all folks, mind: others do things right and their companies become widely recognized and respected leaders. Which is what I hope for everyone.
All righty – here we go. Happy reading – of this post and then the books detailed in it!…
Jim Collins. Good to Great: Why Some Companies Make the Leap…And Others Don't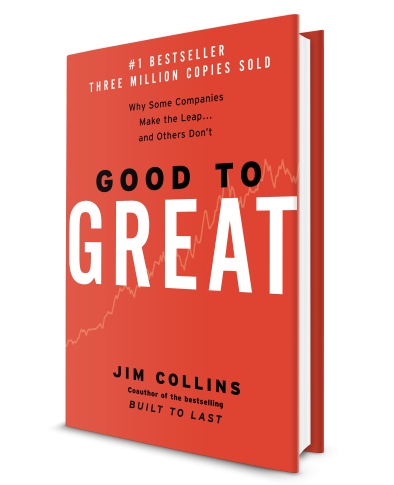 details
I'd call this the most important book in my business library. In plain language and with lots of practical examples, the author convincingly analyzes the traits commonly found in various types of leaders. This book is one of the few in my first category mentioned above: How to build a great business.