Hi folks!
All righty. After a welcome time-out during our flight from Moscow to Petropavlovsk, it was over to our traditional first stop for some much-needed acclimatization – a nice little hotel in the village of Paratunka, made all the more nice by its having a piping hot spring water swimming pool! Just the ticket with nine hours of jetlag to cope with. And after a dip, time to eat like royalty (Kamchatka, being a peninsula surrounded by vast seas, sure knows how to serve up a fresh seafood spread fit for any king:). But I've told you about this arrival-ritual plenty of times before, so I won't go over it all again here.
Moving on – and over to the marine theme; particularly – to the ship that was to take us around the Kurils for a month. And here she is!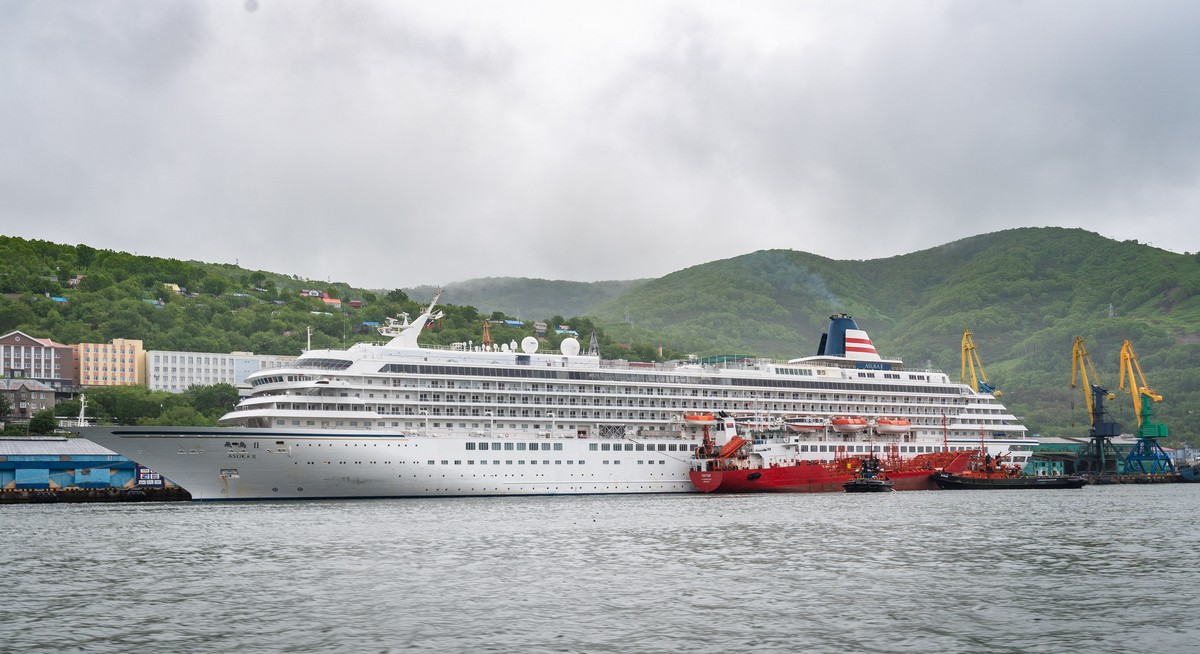 Joke. Did I get you?! No, our ride sail for the month was a little more modest; familiar too: it was the Afina or Athens! Yep – the same vessel we toured the Kurils on back in 2014. Here she is, in all her glamour and splendor:
But before we embark, a brief few words about Petropavlovsk port – one of those 'then and now' things.