Herewith, more tales from back in the day about how our company went from humble beginnings to what we are today. And this cyber-yesteryear series – it's all thanks to… lockdown! I'd have never found the time for such meanderings down cyber-memory lane otherwise…
Just in case you missed them, here are the previous installments:
All righty. Part 5: 1996. Truly a fateful, watershed year…
First, at KAMI, where I was still working, the owners decided to break away. As a result KAMI was split up into several independent organizations. And in the following year – 1997 – we broke away too.
Second, we signed an OEM (original equipment manufacturer) contract with the German company G-Data to supply them with of our antivirus engine. That contract ran for a full 12 years – up to 2008! – when we became No.1 on the German retail market. That's just how it went. Our original-tech prowess was unstoppable! But what were we to do? But, anyway, it was G-Data who'd approached us (we weren't able to actively seek out tech-partners back then), offering Remizov – boss of KAMI – cooperation, culminating in the signing of the contract at CeBIT, as described in Part 4. And that was how our technology-licensing business took off.
After the Germans (in 1995) came the Finns – F-Secure (in 1996), then known as Data Fellows. Let me tell you about how our cooperation with them started.
In August 1995, the first ever macro virus appeared, which infected Microsoft Word documents. It turned out that writing macro viruses was very straightforward, and they were being spread at alarming rates among a great many unsuspecting users. This caught the attention of other virus writers, and very quickly macro viruses became the biggest headache for the antivirus industry. Detecting them was far from easy, since the format of a Word document is most complex (who knew?:). So for several months AV firms played shamen using various methods, until when, in early 1996, McAfee (the company:) announced the 'correct' disassembly method for the format of Word documents. That news was latched onto by our colleague Andrey Krukov (who'd joined our collective in 1995), and he quickly came up with a most elegant and effective tech solution. I put the word out about this, and pretty soon companies started approaching us with offers to buy our technology. Having garnered several such offers, we arranged a meet with them all – at the upcoming Virus Bulletin Conference in Brighton, UK, where Andrey and I traveled to in the fall of 1996.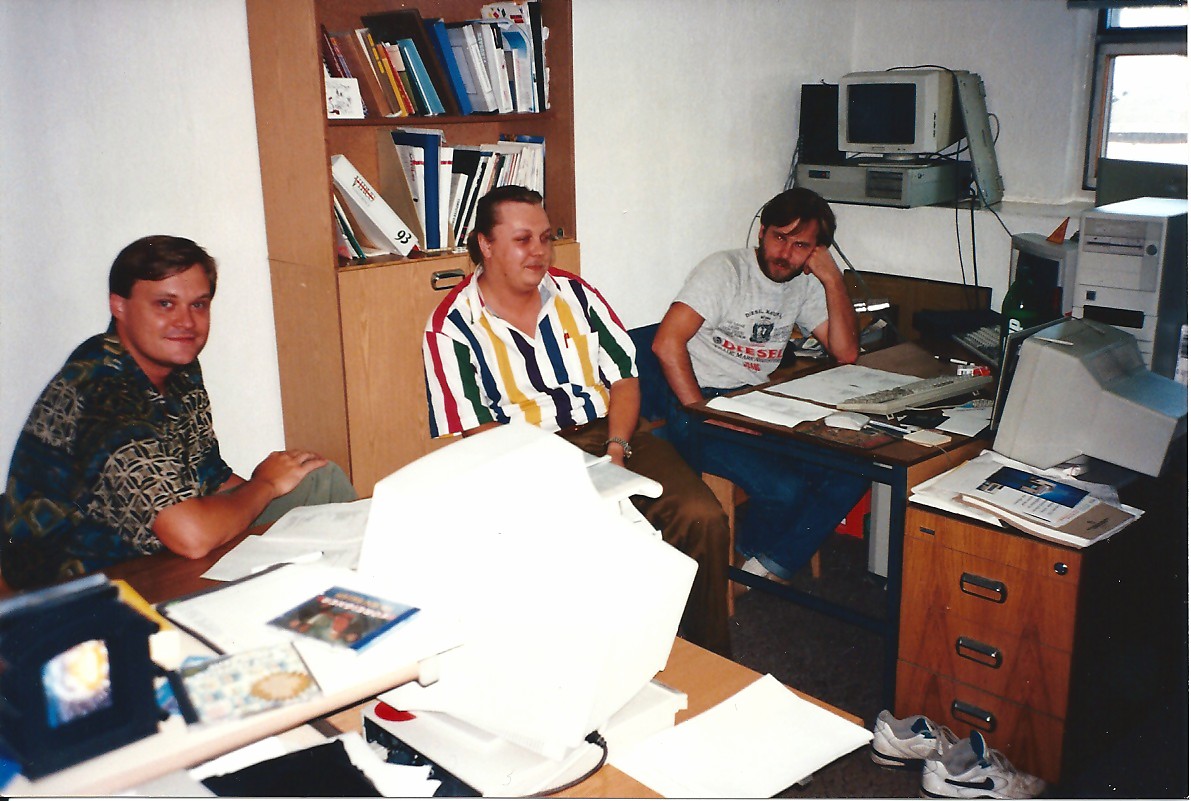 In Brighton, things hardly went to plan: none of those meetings ever came to anything! However…