Hi folks!
Herewith, the next in my series of occasional iNews, aka cyber-news from the dark side updates – this one based on some of the presentations I saw at our annual Security Analyst Summit in Singapore last month.
One of the main features of every SAS is the presentations given by experts. Unlike other geopolitically-correct conferences, here the analysts up on stage share what they've discovered regarding any cyberthreat, no matter where it may come from, and they do this based on principle. After all, malware is malware and users need to be protected from all of it, regardless of the declared virtue of the intentions of those behind it. Just remember the boomerang effect.
And if certain media outlets blatantly lie about us in response to this principled position, so be it. And it's not just our principles they attack – for we practice what we preach: we're way ahead of the competition when it comes to the numbers of solved cyberespionage operations. And we're not planning on changing our position in any way to the detriment of our users.
So here are a few synopses of the coolest investigations talked about at SAS by the experts behind them. The most interesting, most shocking, most scary, most OMG…
1. TajMahal
Last year, we uncovered an attack on a diplomatic organization from Central Asia. Of course, that an organization like that is interesting to cybercriminals should come as no surprise. The information systems of embassies, consulates and diplomatic missions have always been of interest to other states and their spy agencies or generally any bad guys with sufficient technical ability and financial wherewithal. Yes, we've all read spy novels. But here was something new: here a true 'TajMahal' was built for the attacks – an APT platform with a vast number of plugins used (we've never seen so many used on one APT platform – by far) for all sorts of attack scenarios using various tools.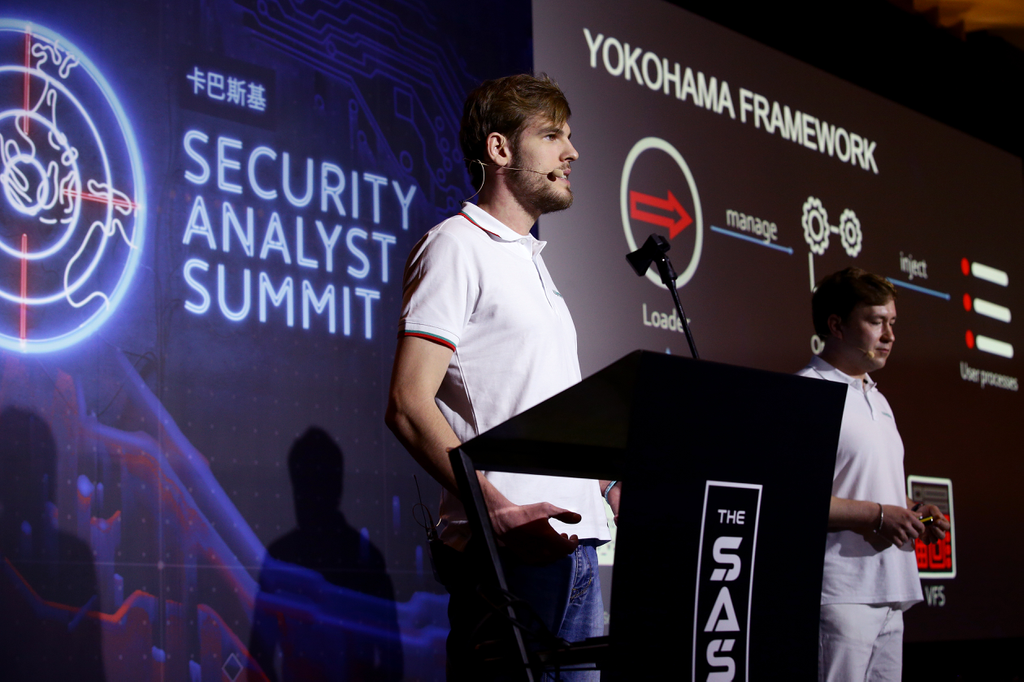 The platform consists of two parts: Tokyo and Yokohama. The former is the main backdoor, which also fulfils the function of delivery of the latter malicious program. The latter has very broad functionality: stealing cookies, intercepting documents from the printer queue, recording VoIP calls (including WhatsApp and FaceTime), taking screenshots, and much more. The TajMahal operation has been active now for at least five years. And its complexity would suggest that it's been built with more than one target in mind; the rest remain for us to find…
Details of this APT-behemoth you can find here.