As I showed you in yesterday's post, folks travel across the ice of Lake Baikal on various modes of transport. We went for one of the more glamorous and comfortable modes – Land Rovers!
(Brief ad break: the Land Rovers were supplied by the company Avtorazum, in fact – personally by its owner, Alexey Simakin, who, btw, is the Guinness world record holder for the longest car journey in one country, a 'Master of Sport' of the USSR (yachting), and twice champion of Russia in yachting. Check out those links – Avtorazum organizes all sorts of crazy cool auto-expeditions all over Russia and beyond).
And our Land Rovers looked like this: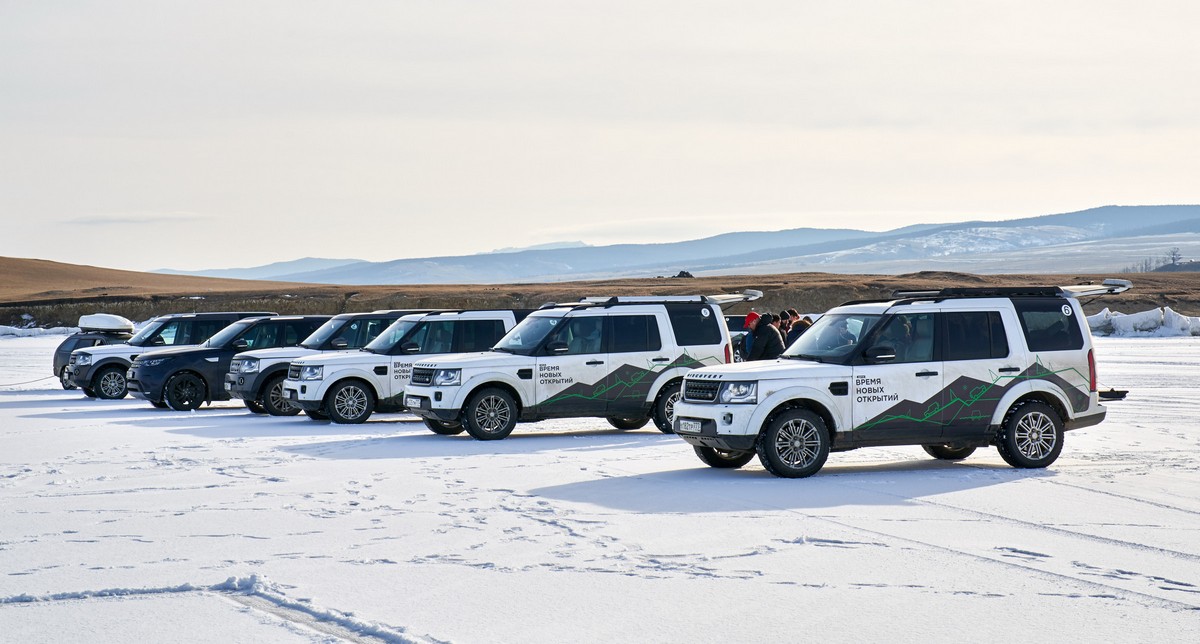 Our route went something like this: Irkutsk – Listvyanka (where the Angara River leaves Lake Baikal) – Olkhon Island (Khuzhir, Khoboy) – Ust-Barguzin – Ulan-Ude. In all – five full days (not including the days of arrival and departure by plane).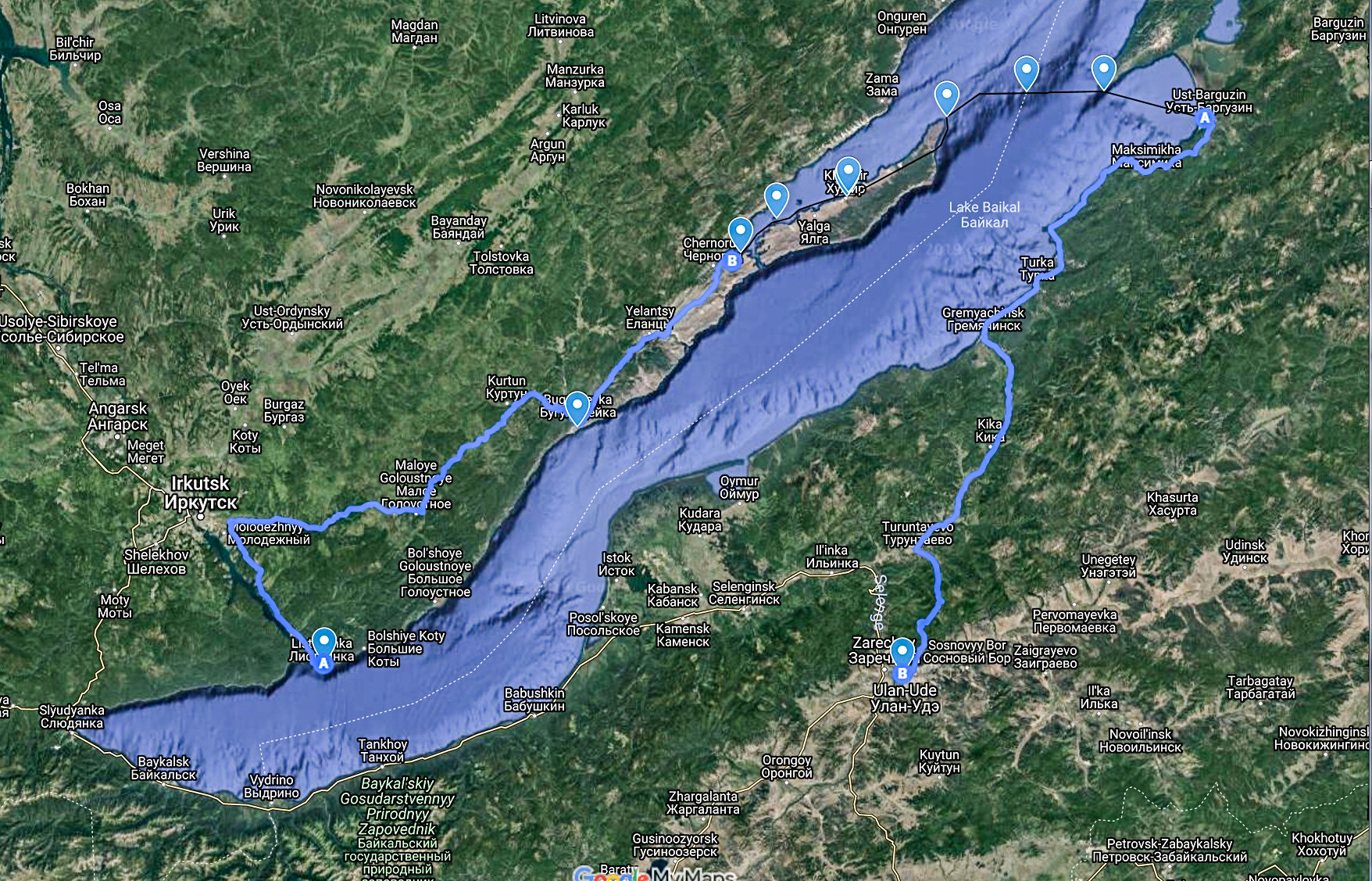 There was plenty of interesting and curious and fascinating stuff along the way. There was lots of off-roading, and we even had to dig the Landies out of cracks in the ice at times!
But the best bit of course was our driving over the ice of Baikal. Unforgettable!
We're heading right over there: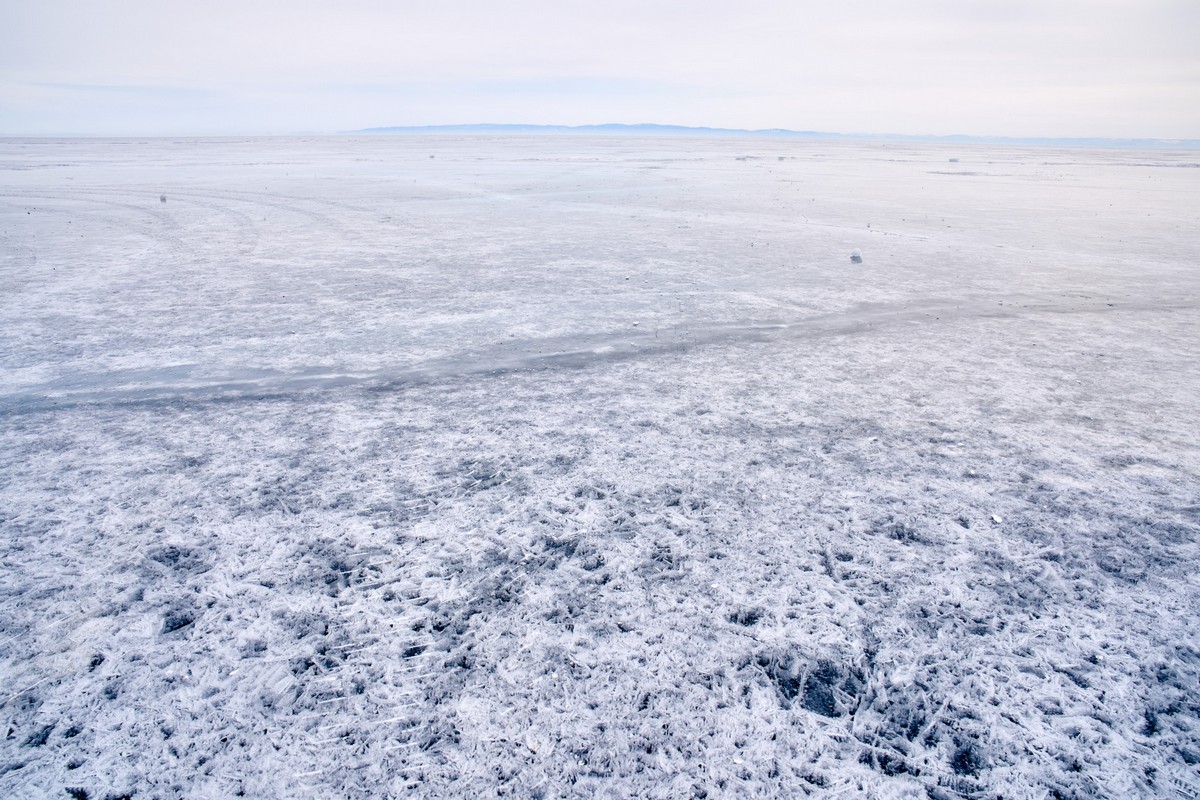 Goodbye Olkhon, we take a right, and we were off on our drive across the full width of Lake Baikal!
Where these pics were taken the width of the lake is around 70km, but Olkhon and Svyatoy Nos peninsula kind of shorten this by their presence, bringing that distance down to around 50km.
These pics show us bang in the middle of Lake Baikal. A meter of ice below us, then 1500 meters of water under that to the bottom. Not that this alarmed us in any way. It was more a feeling of euphoria all over the body!
Check out the old-school 4WD Soviet people carriers we met mid-ice with tourists inside. Glad we had our Landies ).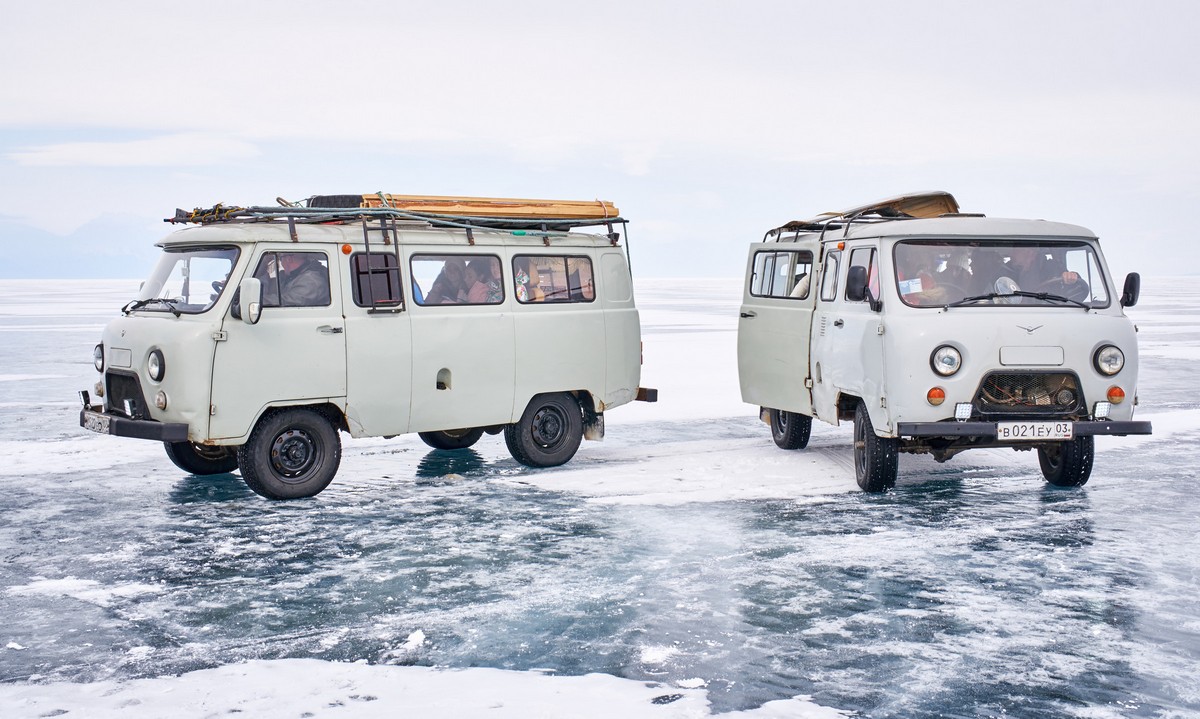 Just like in sandy deserts – in ice deserts you can also see mirages occasionally: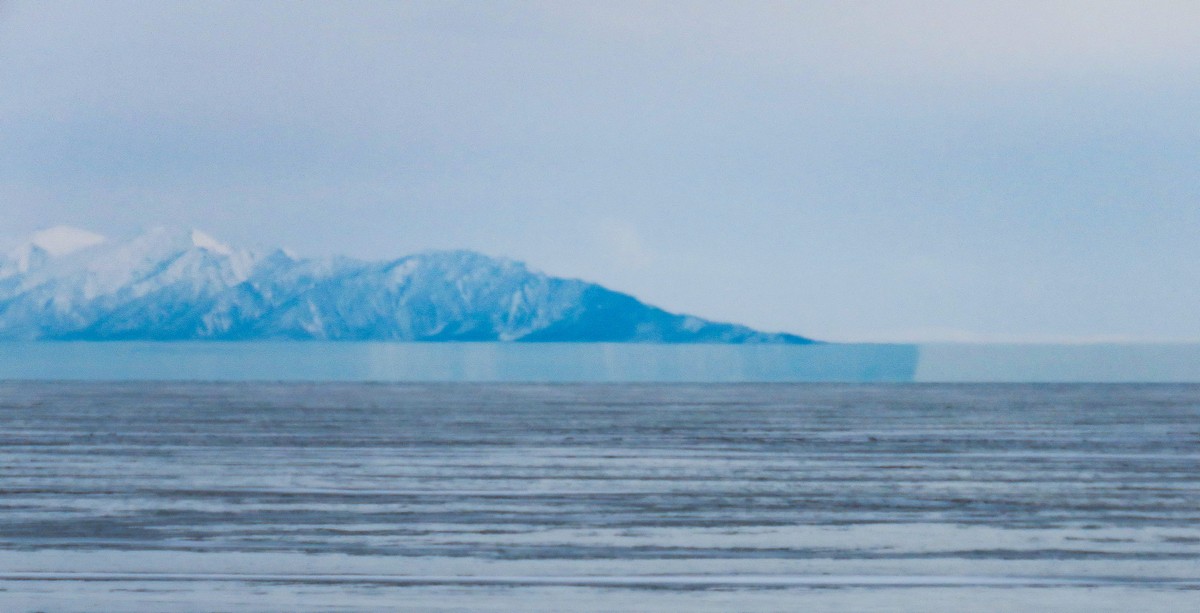 The mirage turned out to be an actual bank:
Btw, opposite Svyatoy Nos peninsula, in the hills of the west bank of Lake Baikal there's a small stream. Turns out that small stream is the beginning of a 4000km+ river – the great Siberian Lena River. The source of the Angara River is also not far from here – some 300km away, which later turns into another great Siberian river – the Yenisei.
Opposite bank of the Baikal – approaching (unfortunately:).
A toast – to Baikal motoring!
Meanwhile – underwater Baikal video-research: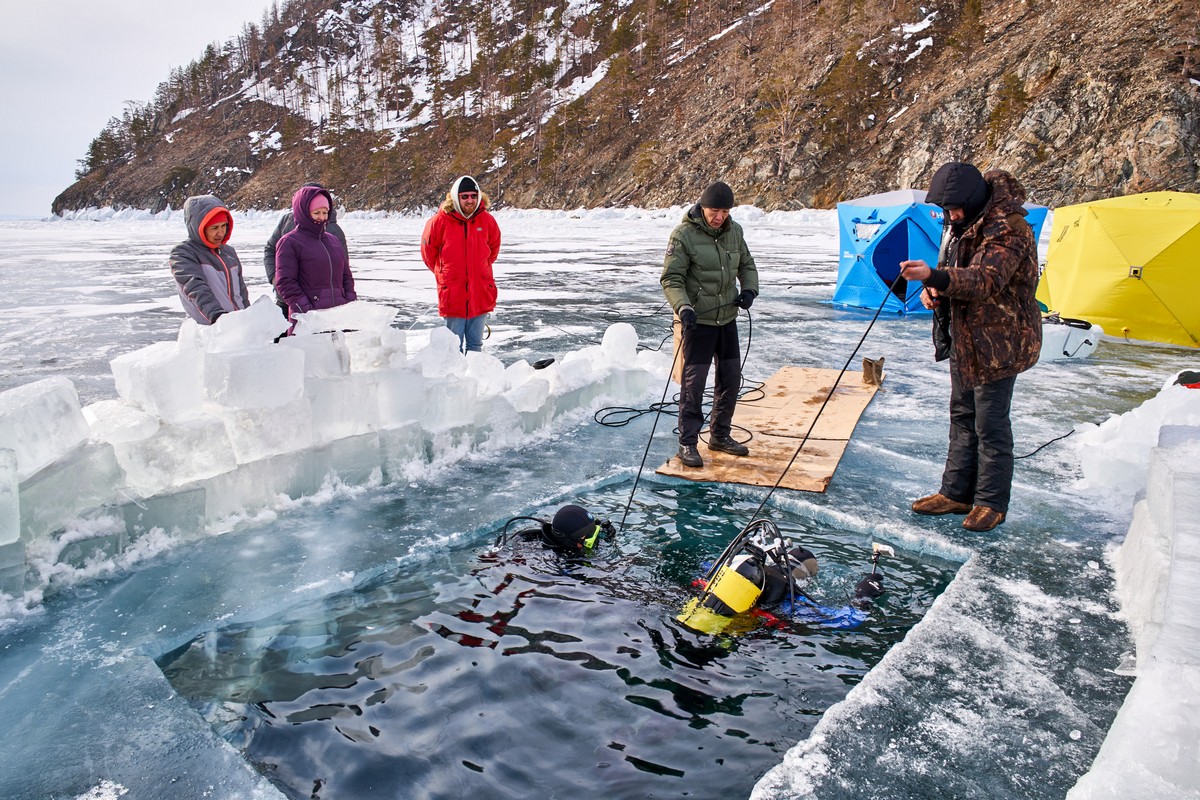 But that's not all folks! More Baikalian tales coming up tomorrow!…