If asked where the most beautiful, magical, goose-bumping, entrancing, OMGing place is on the planet is, what would be your answer?
I guess there'd be as many answers to the question as there are stars in the sky, and none would be wrong – for beauty is always in the eye of the beholder…
Some might answer – the Grand Canyon; others – the view down Madrid's Gran Via; yet others – the reflections in a puddle in their garden! Some prefer man-made things, others natural. I like both, but my favorite of all happens to be natural. And this is it: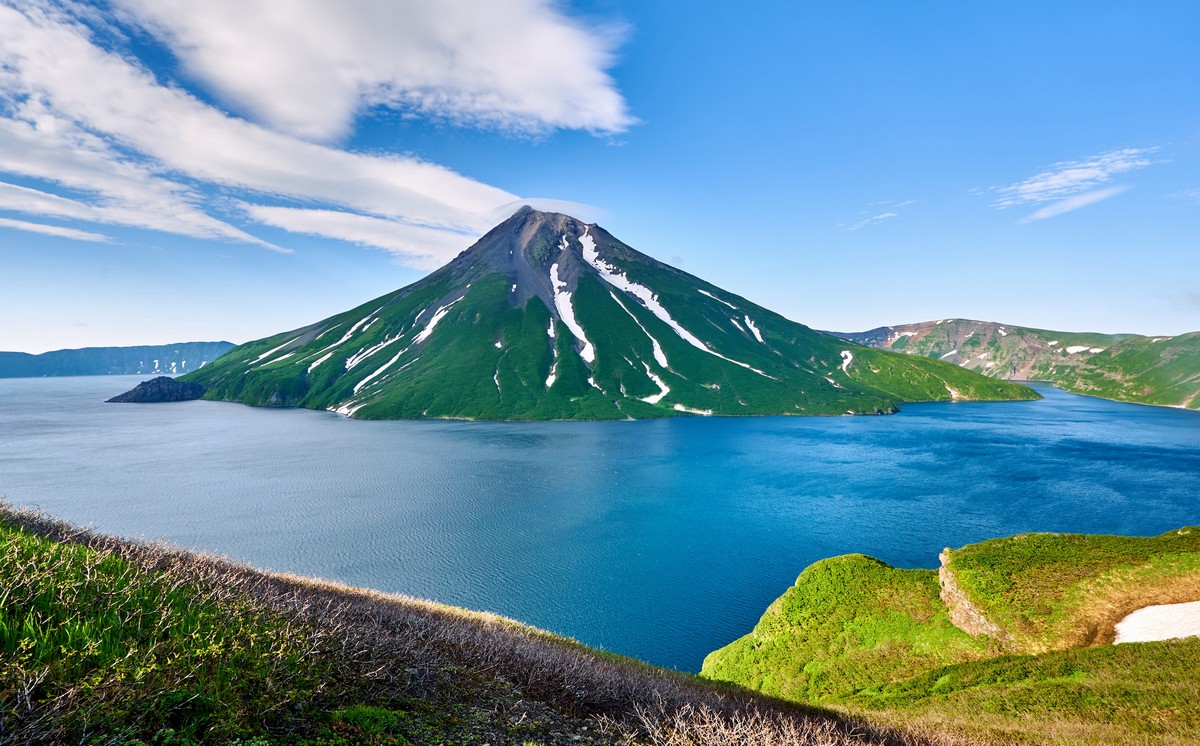 …At least – in good weather.
Yes folks, this is the one – the ultimate, the very best of all the best must-see places on the planet, including all my Top-100 places. It is the King of the Volcanoes – Krenitsyn volcano, on the volcanic island of Onekotan – one of the Kurils: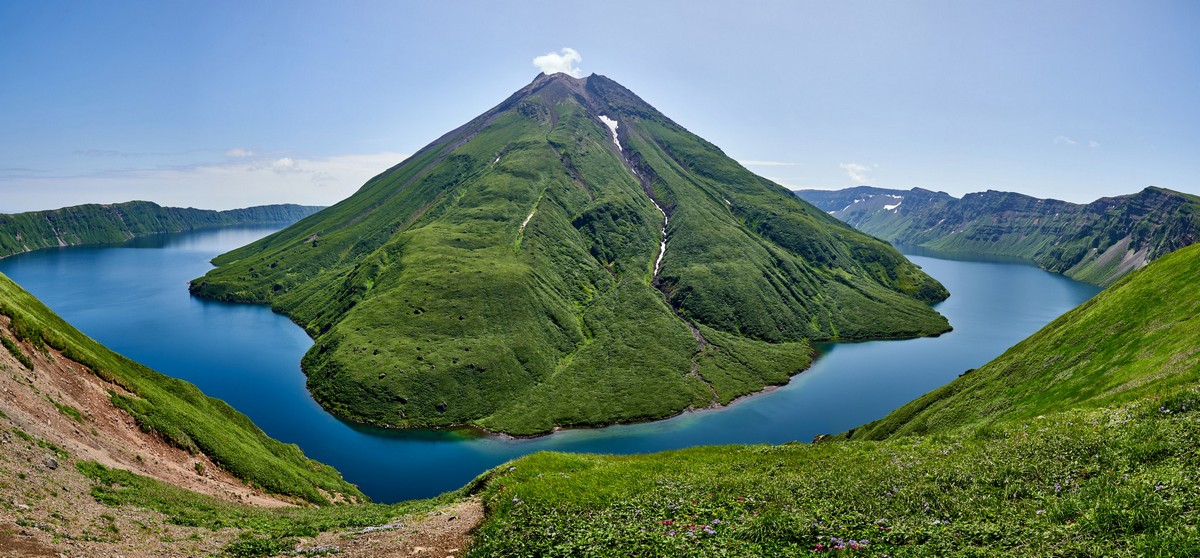 And when I say it's the most beautiful place on the planet, I reckon it could very well be yours too – if you were ever to behold it. For "I've been around", as it were. I've been globetrotting for the last quarter-century visiting a great many places on business while also getting to see what those places have on offer in terms of their sights of interest and beauty. I've also been on a great many vacations to some of the more unusually beautiful places on the planet. So, to come top of my list – trying not to blow my own trumpet as much as I can – really should stand for something. I hope so, anyway!…