Unlike most folks, I was lucky enough to be traveling again recently (jabbed, boosted, masked and social distancing, of course:) – this time to Dubai, one of my fave places on the planet, to which I normally get to at least once a year (during non-covid times). This year's visit, however, was a little different…
First impressions upon arriving: another empty airport, just like others I've been in recently.
Second impressions: yikes – more deserted emptiness. A city seemingly half-alive – a bit like Barcelona in June of this year.
Third impression: actually, it's not all bad; for example, going from the airport's Terminal 1 to the business reception/meeting zone, I had a full long carriage on the monorail to myself! ->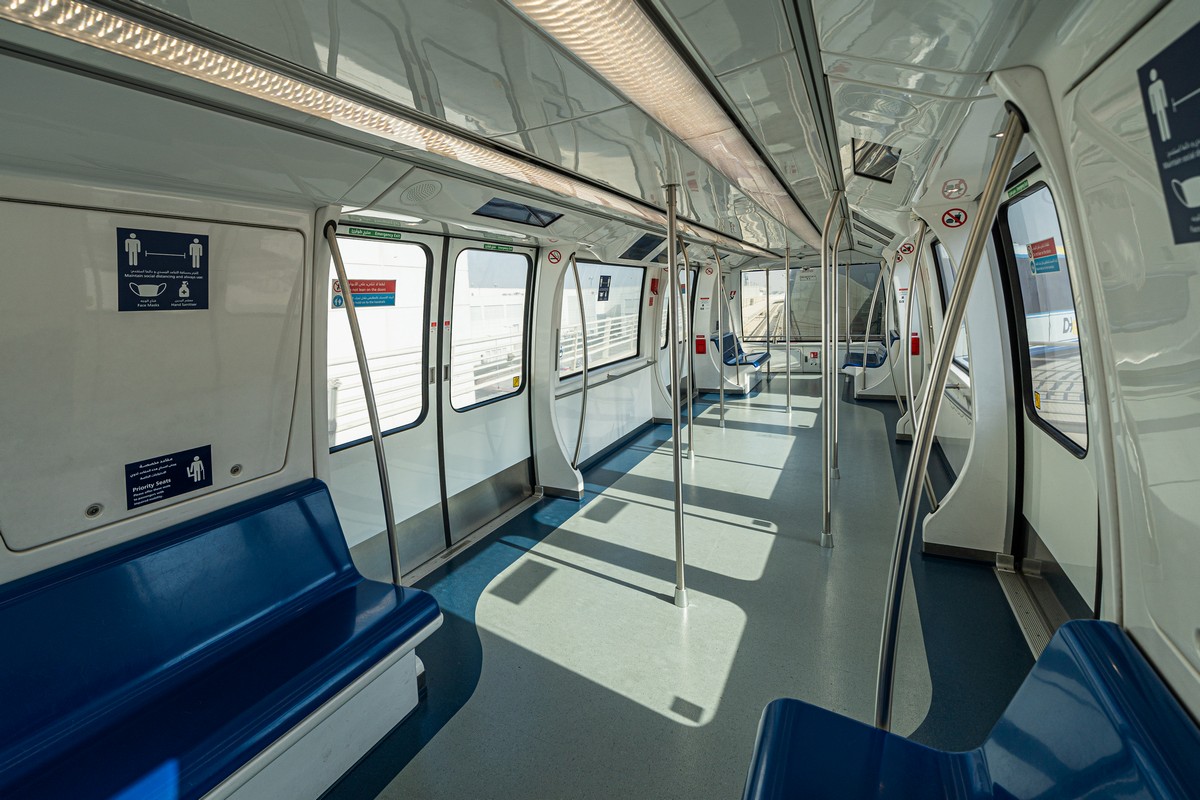 And there were only one or two folks in the next carriage too…