Greetings boys and girls!
Suddenly – we've another jubillee. Hurray!…
Our cyber-immune operating system – KasperskyOS – is today… wait. No, that's not quite correct…
Exactly 20 years ago – on November 11, 2002 – we began a long, hugely significant journey; a journey we're in fact still on. A large, grandiose project that will change (and is already changing!) so much in the global cybersecurity domain. And that's not hyperbole folks – it's for real. And to get the full (hi)story of our cyber-immune OS, we need to go back to its humble beginnings in the early 2000s…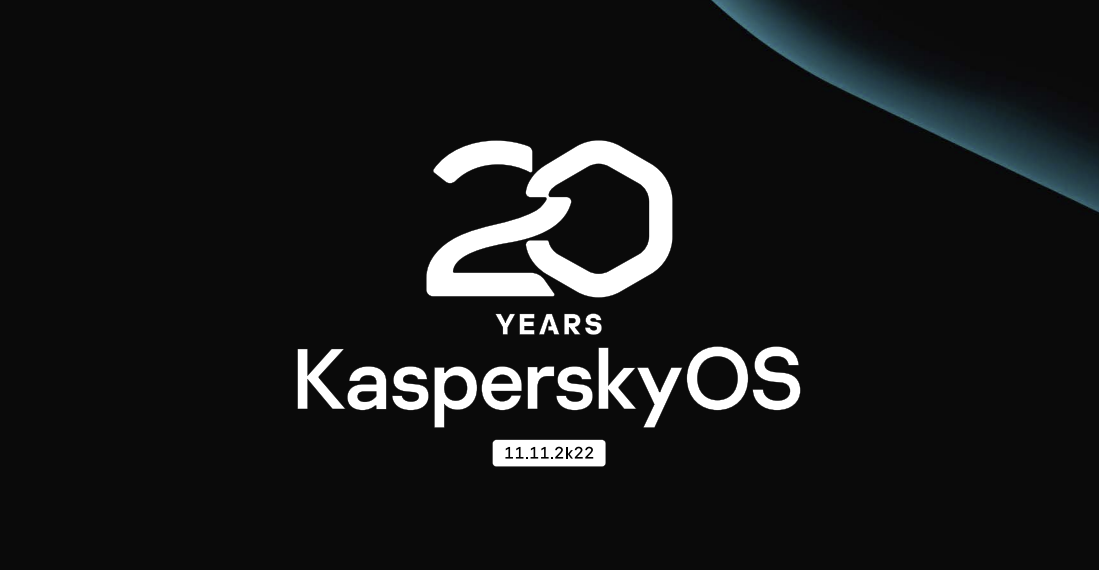 But before I go back 20 years, let me say a few words about today – November 11, 2022. Everyone today (besides the cave-dweller) understands perfectly well the critical importance of cybersecurity. Trillions of dollars are spent today on treating the symptoms of cyber-disease, but hardly any on dealing with its root causes. And the only way to break the cycle of constant Band-Aiding those symptoms is an overhaul of the architecture of computer systems, no less. Agree? Yes? Good, and thank you!…
The first time I'd gotten an inkling about this was even earlier than 20 years ago – in the fall of… 1989! For it was then when my PC became infected with the Cascade virus, which got me all curious and prompted me to start developing protection against it and all other cyber-contagion.
Thus, curiosity killed the cat was the start of everything for us. It was why our –V anti-virus first appeared, later why Kaspersky Lab was founded, and later still why we expanded right around the globe.
Fast-forward a full 12 years after Cascade, and my understanding of the imperfection of existing operating systems and the urgent need to do something about it finally, let's say, crystalized, and came to the surface on a practical level (apologies for this perhaps seemingly over-detailed history tree, but it is, after all, our heritage:)…