Hi folks!
We all know perfectly well that the internet is awash with all kinds of malware – from the primitive amateur-grade to the sophisticated pro-grade. And over the last three months things have gotten a lot worse. The cyberswine are becoming all the more daring, and their methods – all the more advanced and refined. And though battling the cyber-baddies is both worthy and wholly necessary, prevention is always better than cure.
That is, being able to recognize cyber-evil for what it is and in good time is a task of vital strategic importance; all the more so when we're talking not simply about protecting businesses, but about protecting critical infrastructure – the kit that provides us with the safe, comfortable and stable conditions in which to live.
Accordingly, educating employees how to spot cyberattacks on corporate networks is real important. And yes, we're the world's biggest fans of such cyber-enlightenment: we regularly conduct trainings of all different kinds – and also formats: both online (including in real time) and offline, and all under the caring and attentive gaze of our experts.
Not so long ago I wrote on this here blog of mine about our training programs on identifying cyberattacks based on sets of malware characteristics (you can read more about YARA rules here). But here at K, we never stand still, so we've gone and upgraded, and today I want to tell you about our new course, which has just been added to our educational portfolio of online training for experts.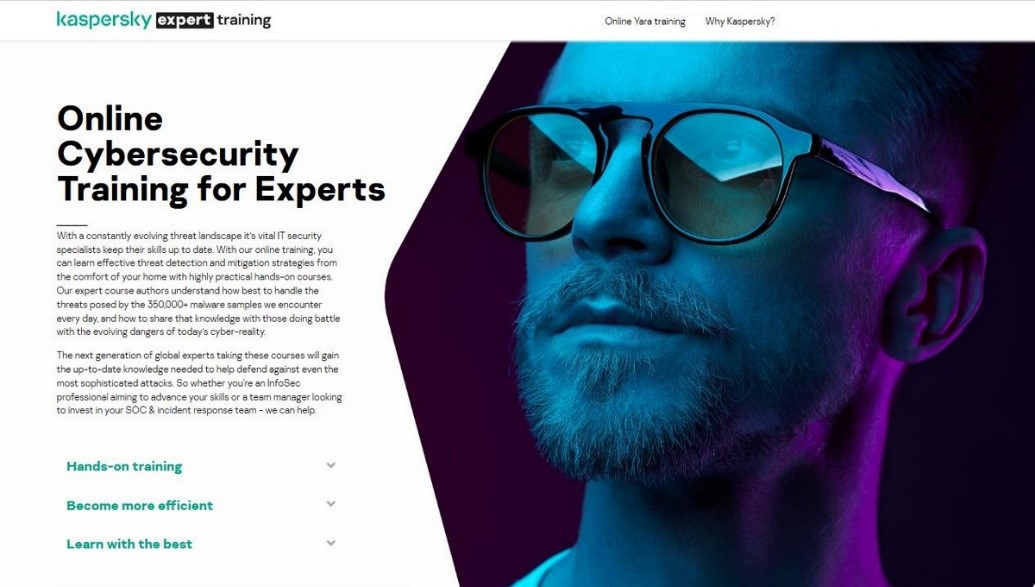 So here it is folks – introducing… training on how to respond to (Windows OS) incidents (including ransomware) – the Kaspersky Windows Incident Response course. Btw, earlier this course existed only in offline format and was the most popular among our customers; however, it's intended for internal teams just as much as for independent cybersecurity specialists who want to further improve their knowledge and raise their qualifications.
Now, according to recent research, top managers of (non-IT) companies, and also owners of businesses seem to overestimate their ability to deal with ransomware – especially if they've never come across the problem. And ~73% of companies aren't able to cope with a ransomware attack even with the help of their IT service contractors. Yes – that's plenty!