The other day as I was browsing the Internet I came across a story about a most unusual place in Japan. It's hard to get to but really worth the effort as it's both beautiful and interesting. It's the island of Aogashima, several hundred kilometers south of Tokyo, on the border between the Philippine Sea and the Pacific ocean. 'That's worth a look,' I thought. Next thing… we were there – spending last Saturday on the island. A very curious place; highly recommended!
Now, let's see what kind of an island it is…
Aogashima is a volcanic still-life made up of an ancient caldera that collapsed inwards, and the rather fetching cone of a new volcano that started to grow within it a few hundred years ago.
Aerial photos report the following: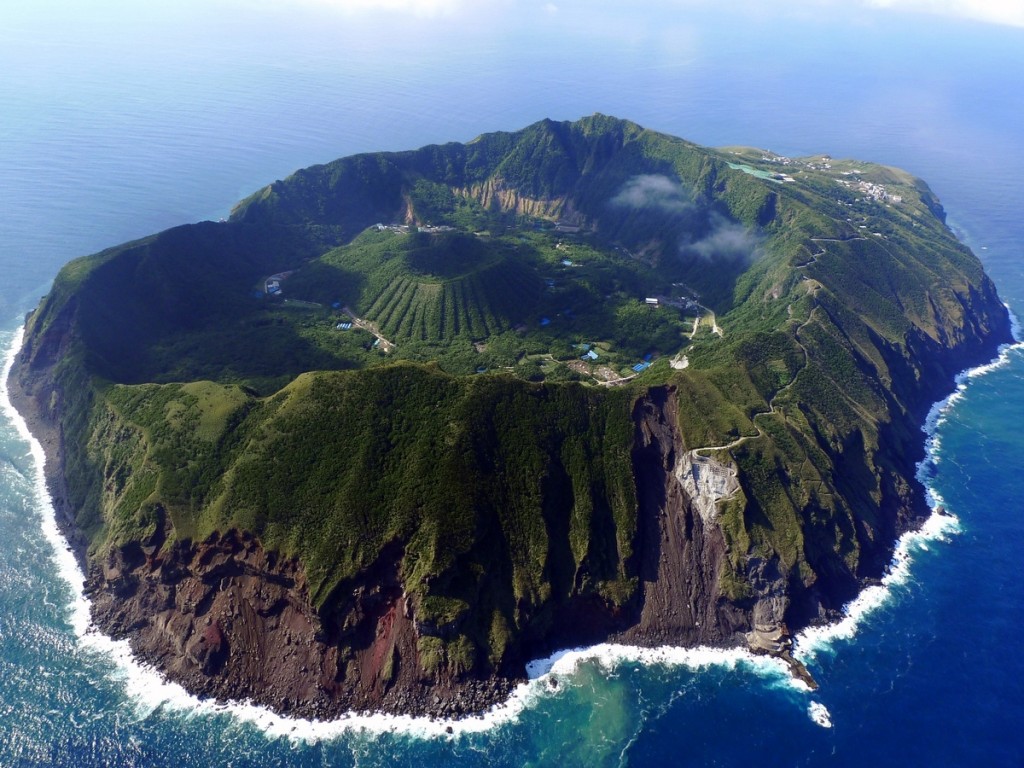 Source
2.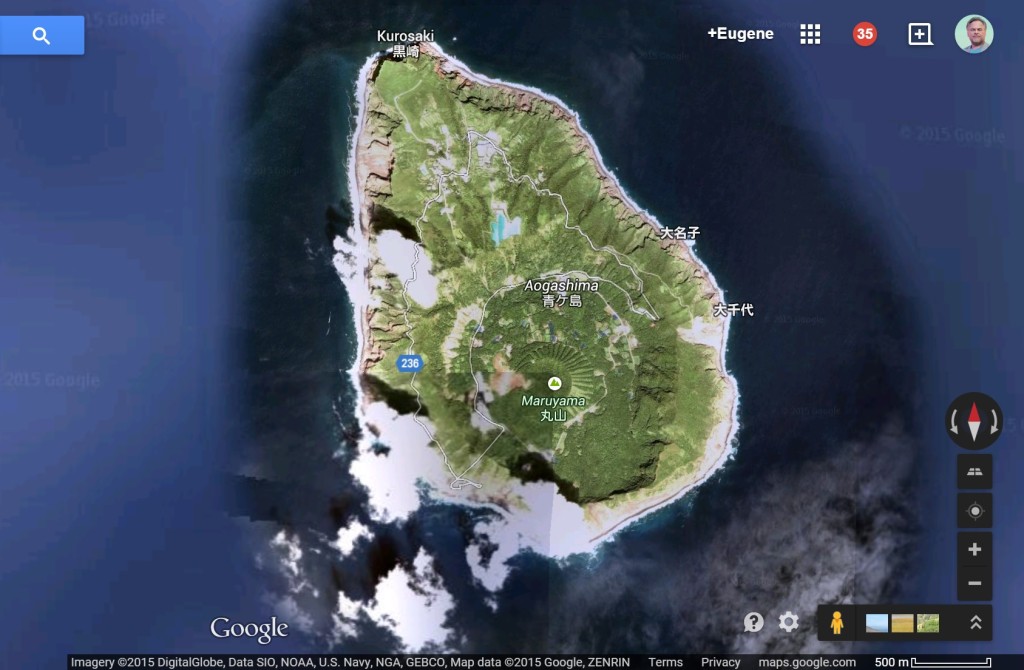 Source
The first thing I did was call KL Japan to find out the details of this bizarre island, ask who might be ready to risk traveling there with me, and make other travel arrangements, which turned out to be rather complicated.
Read on: Yes, reaching that island proved anything but easy…