Back on the road again… Rather – up in the air. So I continue one of my fave, recurring themes – flying and planes and all that.
2015 kicked off with some serious avia action for me: I'm already on my 30th flight, having been up in the skies 130+ hours. Not that I'm complaining – I like flying. It's my version of time-out… It's the only time I'm able to actually relax! The main reasons are that my phone's turned off and there's no Internet. So at last I'm able to wade through the ton of business emails that's piled up over the previous few days, to read a book, and watch a movie (all of which I hardly ever do on the ground).
But as time passes of late, more and more airlines are pushing their inflight Internet connections. /* BUT!: 'In the interests of safety all portable electronic devices must be switched off for the duration of the flight; however, our Internet – for a fee: no worries at all!' I'll refrain from commenting on these obvious contradictions… */
Anyway, despite normally turning down airlines' Internet connectivity overtures, this time, just for a change, I thought I'd give it a try…
My experiment took place on a recent Shanghai-Moscow flight on Aeroflot. Everything was fine as usual (besides unexpected and unreasonable slow lines for registration – more than an hour!). Not so usual  – but perfectly fine – was the fact that onboard weren't just the usual suspects – Russians and Chinese – but also plenty of folks speaking Italian and Spanish. 'Paying ruble prices on Aeroflot via Moscow', I thought! However, our friendly fellow passengers explained things differently: 'Never – EVER! – fly Alitalia or Iberia! Much better Aeroflot via MOW.' Well, well, I thought. Incidentally, more on different airlines and flights and routes, etc. – here.
Hmmm. Sidetracked.
So. We boarded the plane and off we flew. I agreed to the terms and conditions and finally I connected to plane's Wi-Fi!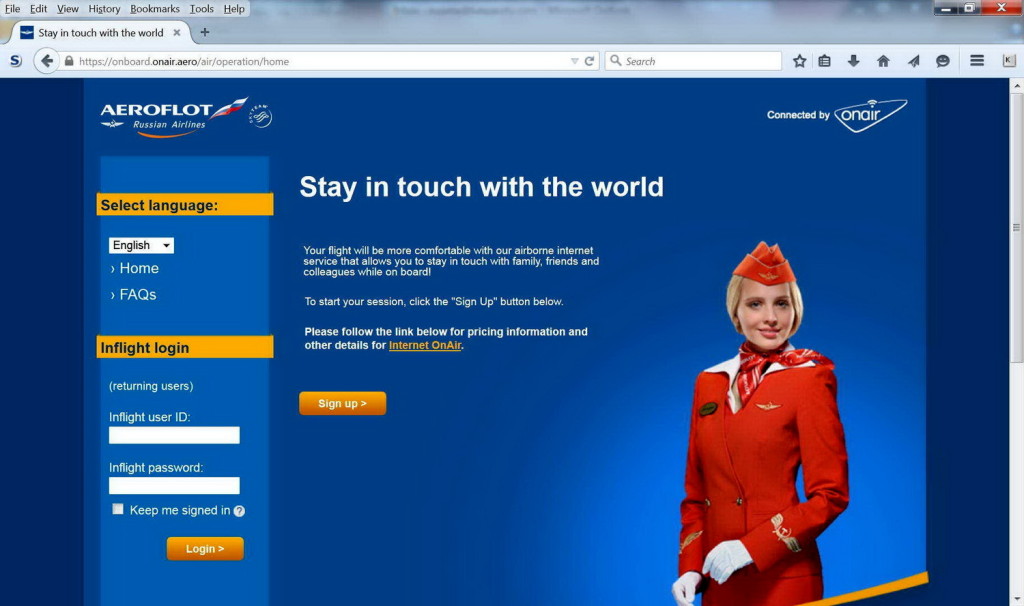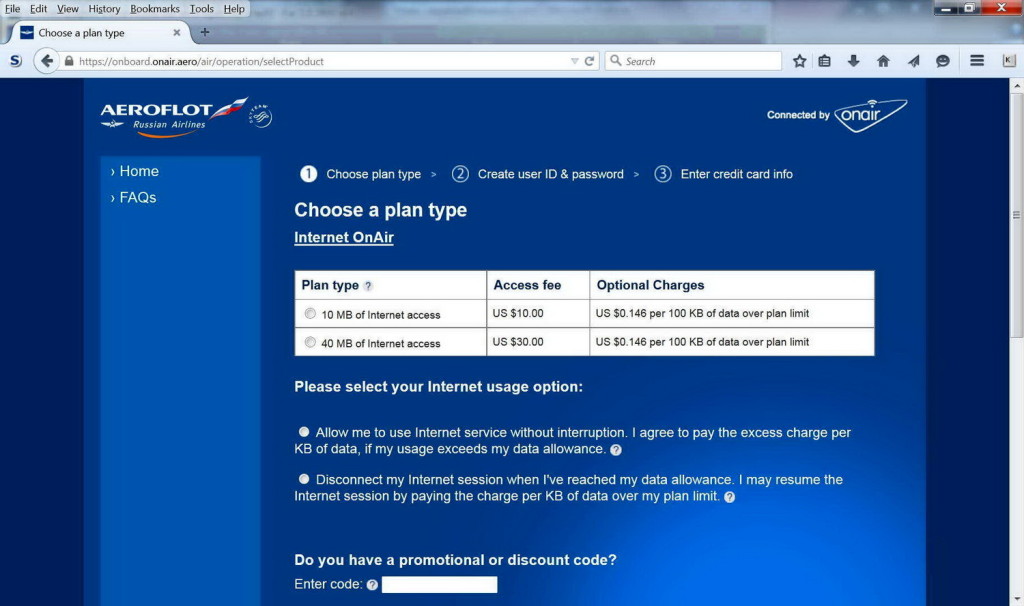 Well, what can I say… The quality… so-so. Opening websites – fine. But when I attempted to establish a VPN connection for my email and stuff… well, I managed to set it up, but in about half an hour I was able to send only two short messages (5-10kb each)! New mail wasn't downloaded either – and I really could have done with reading it as the Wi-Fi in Shanghai Airport is still disastrously slow so I hadn't downloaded it there via VPN either.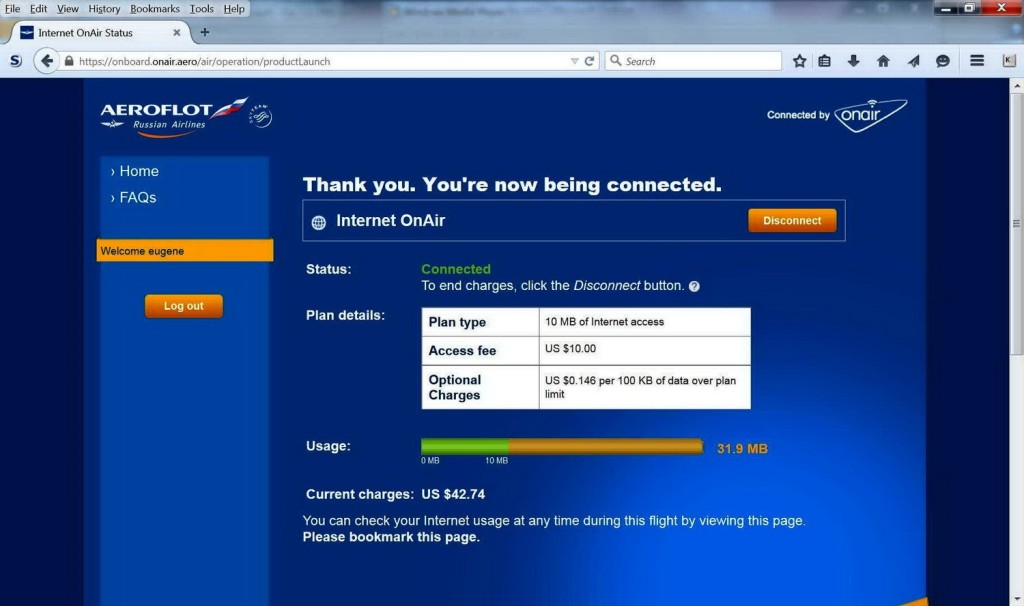 I'd even got my signature sorted in preparation for inflight Internetting – Sent from an Airbus 330 – but alas, it wasn't to be.
Over China there was a bit of a connection at least, but somewhere over Mongolia it practically disappeared and that was that for net. Still, it wasn't a complete waste of money – it had to be tried and tested at some point as an experiment. Experiment completed. Conclusion: never again! I'll stick to flying in offline mode. Much simpler :).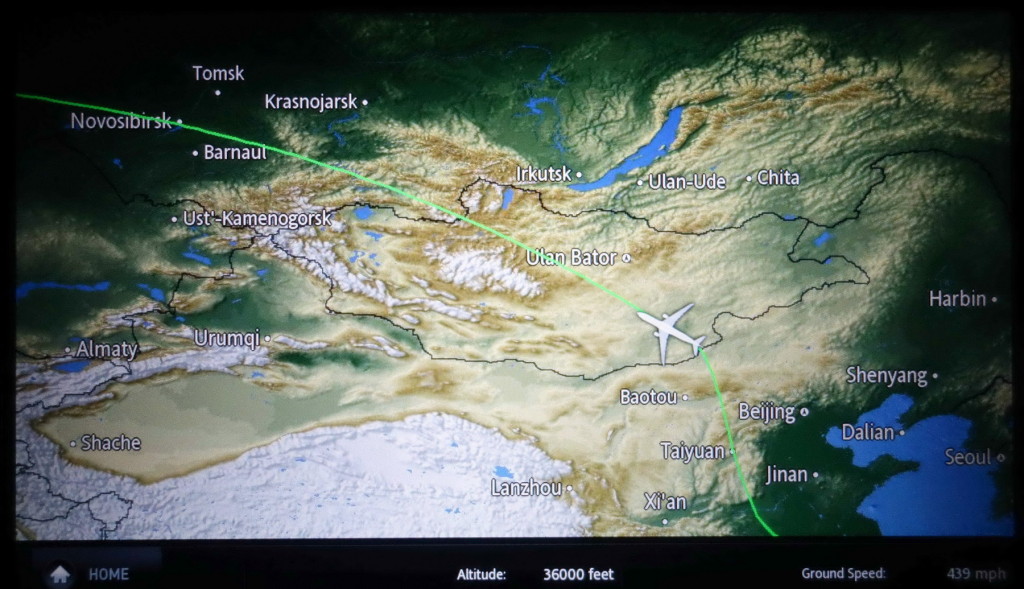 Maybe, of course, somewhere – like, say, between Paris and Amsterdam – onboard Internet works fine and even YouTube is doable. Between Beijing and Ulan Bator – er, what was I expecting exactly? I think in US airspace the Wi-Fi's fine, but there it's only above the mainland. Once away from it – no more Wi-Fi.
Eek, seems we ended up with a bit of an anti-advertisement for inflight Internet… Oh well.
Btw, I've just completed a three-week round-the-world route:
Moscow – (how fly to Guatemala? Via Madrid!) – Antigua, Guatemala – Miami – Boston – New York – Washington, D.C. – Wendover – Moab – (via San Francisco and Hong Kong, two connections) – Sanya – (connection in Shanghai) – Moscow. Phew.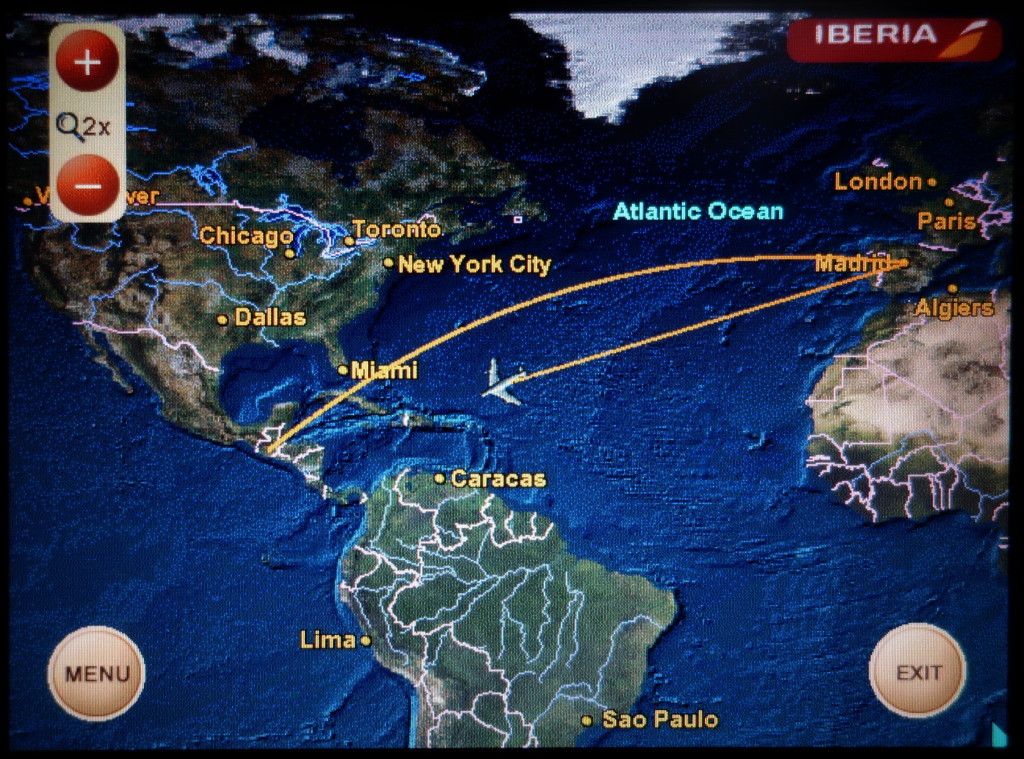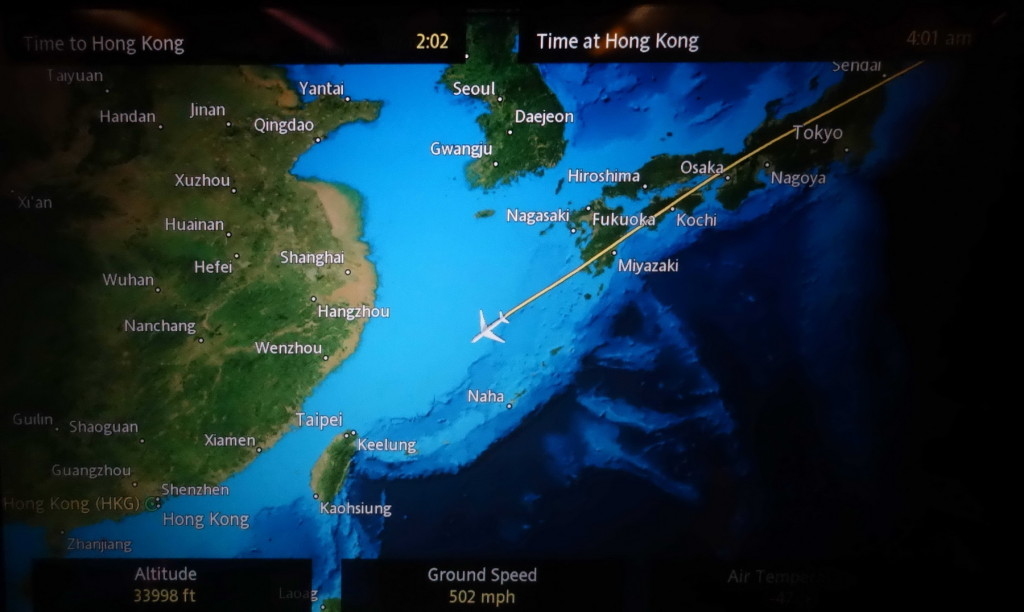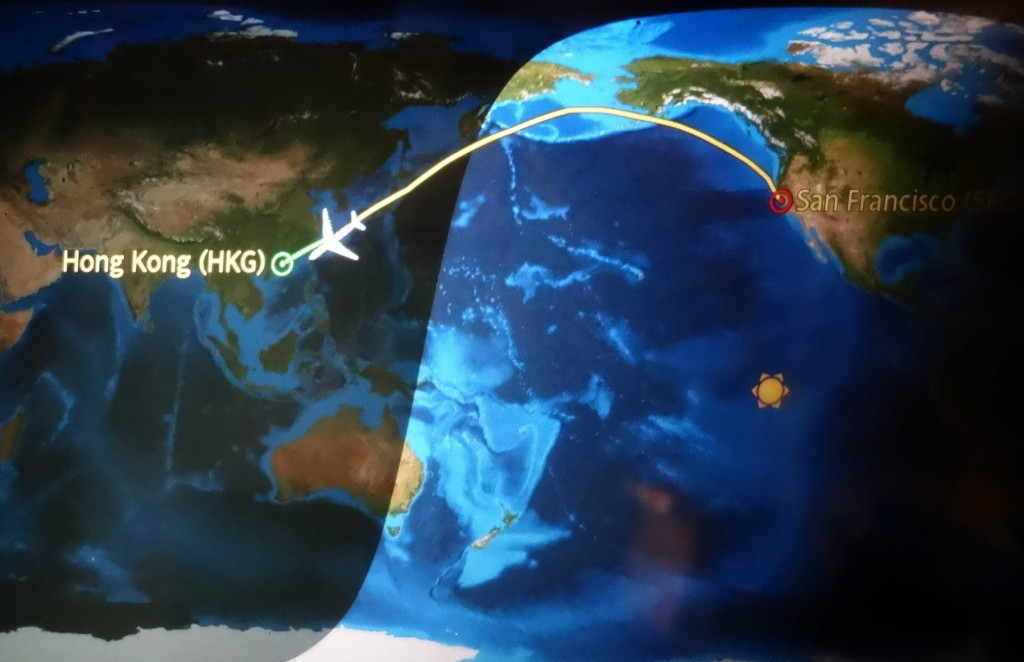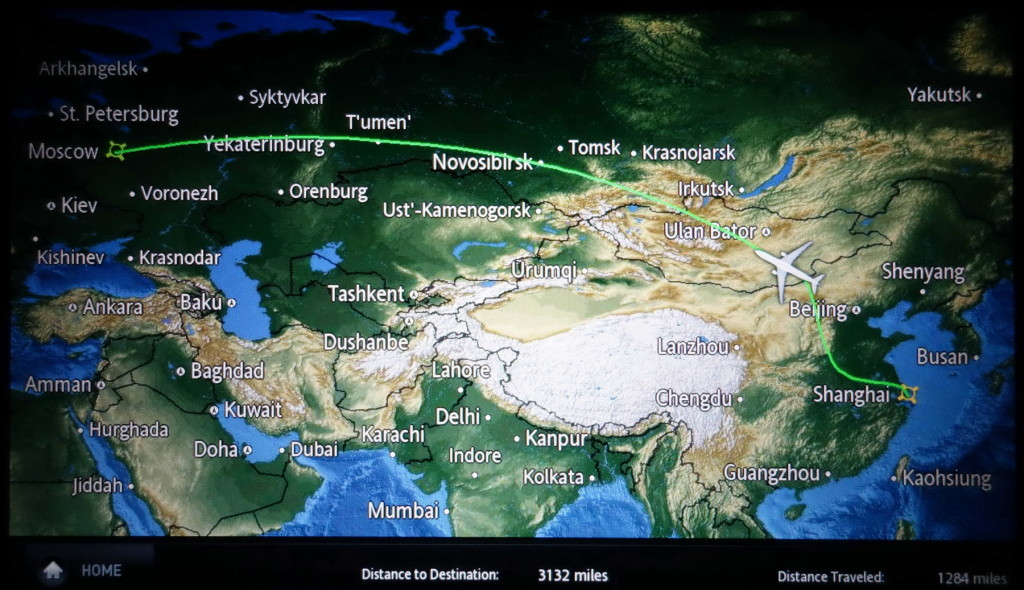 Hurray! At last, home!
But not home and dry just yet… Tomorrow I'm off again!
More tales from the road/air – soon.