A quick guide to Utah arches.
Why this national park is called the Arches is a rhetorical question. But if you haven't been following this mini-on-the-road series from Utah, then read this.
Yes, you want huge natural rock arches – you need to come here. There's just so much awesome archness here. Wikipedia says there are as many as 2000 here, ranging from the meager to the massive, and from the weird to the wonderful. In our day here we managed to see just nine! They were: Surprise, Skull, Delicate, Tower, Skyline, (the two) Windows, Turret and Double Arch.
Let me jump in here at the deep end: the most beautiful and most famous (and that takes into account desktop wallpaper:) arch of them all is… this one here – Delicate Arch: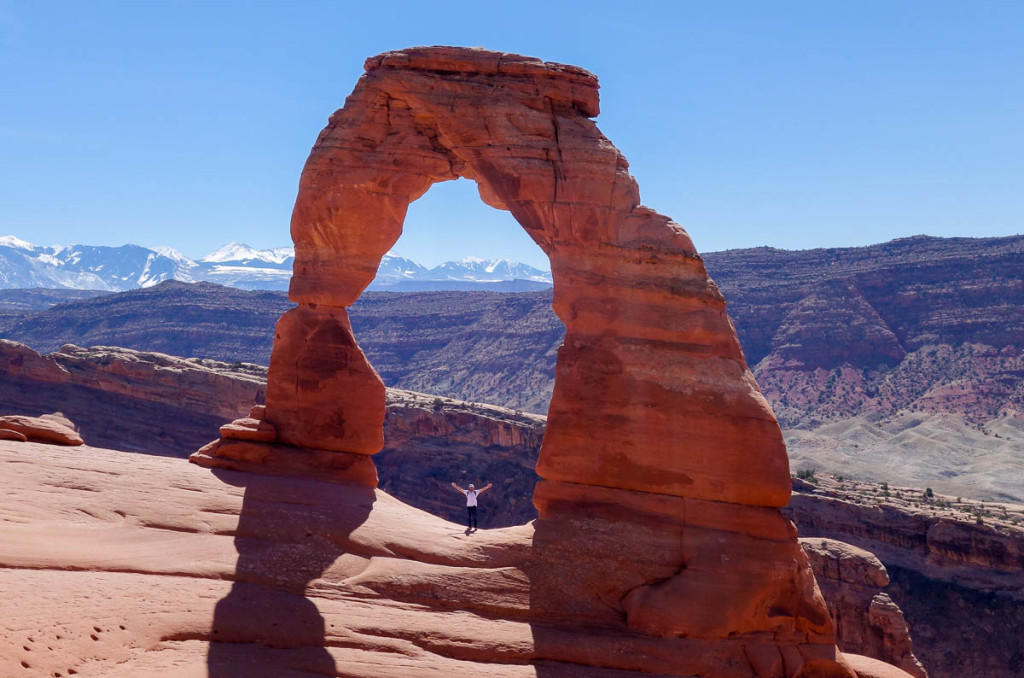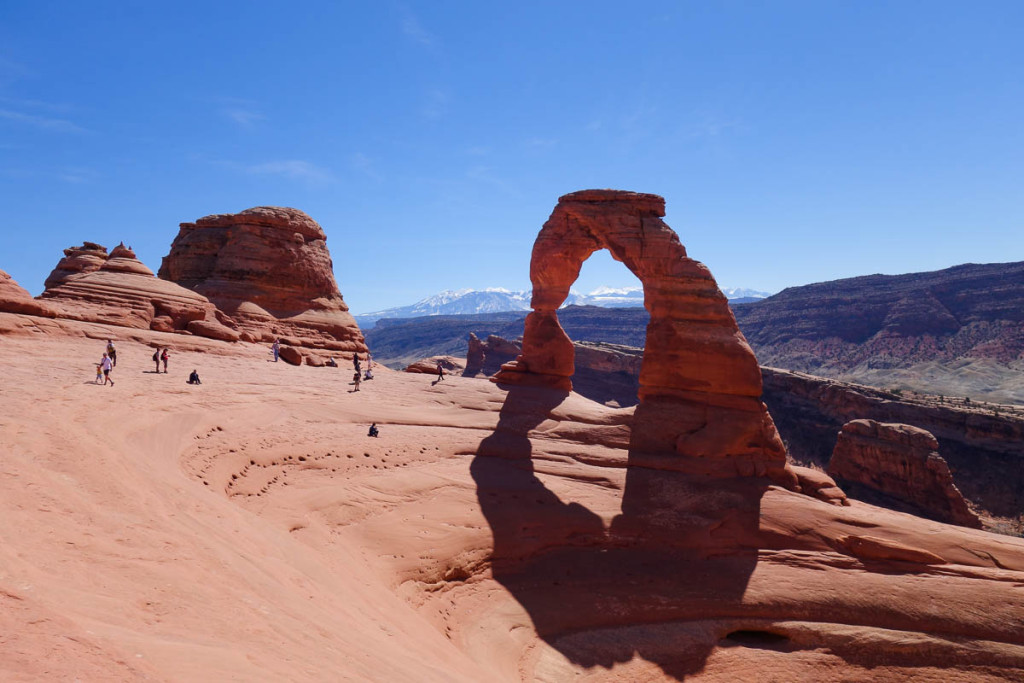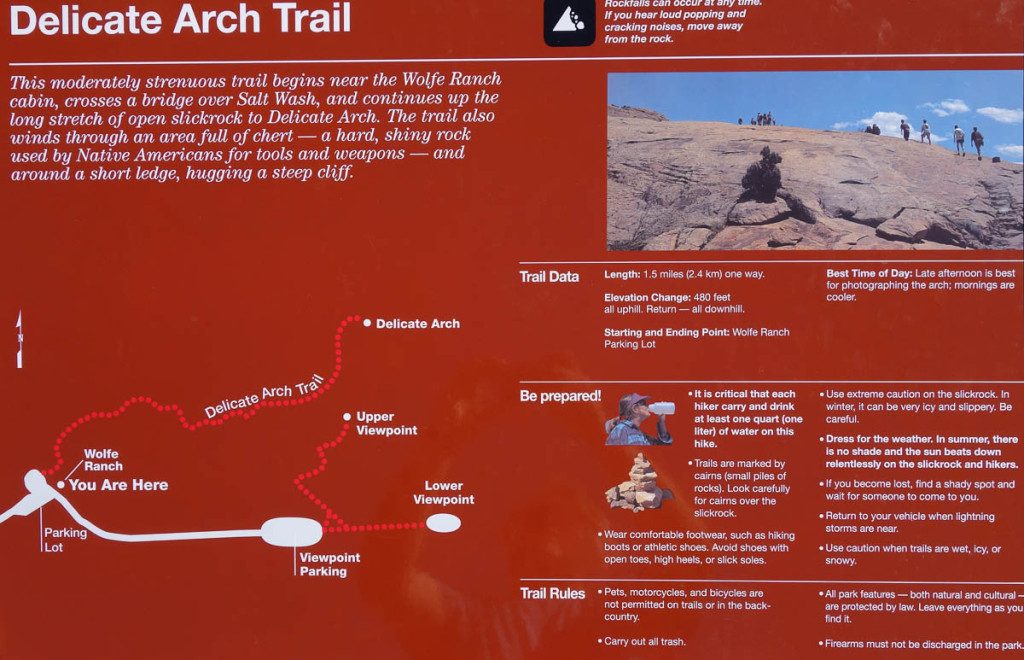 As you can see, there are always folks milling about here – running up to the arch to have their pics taken, or just sat around meditating; us included for a good while…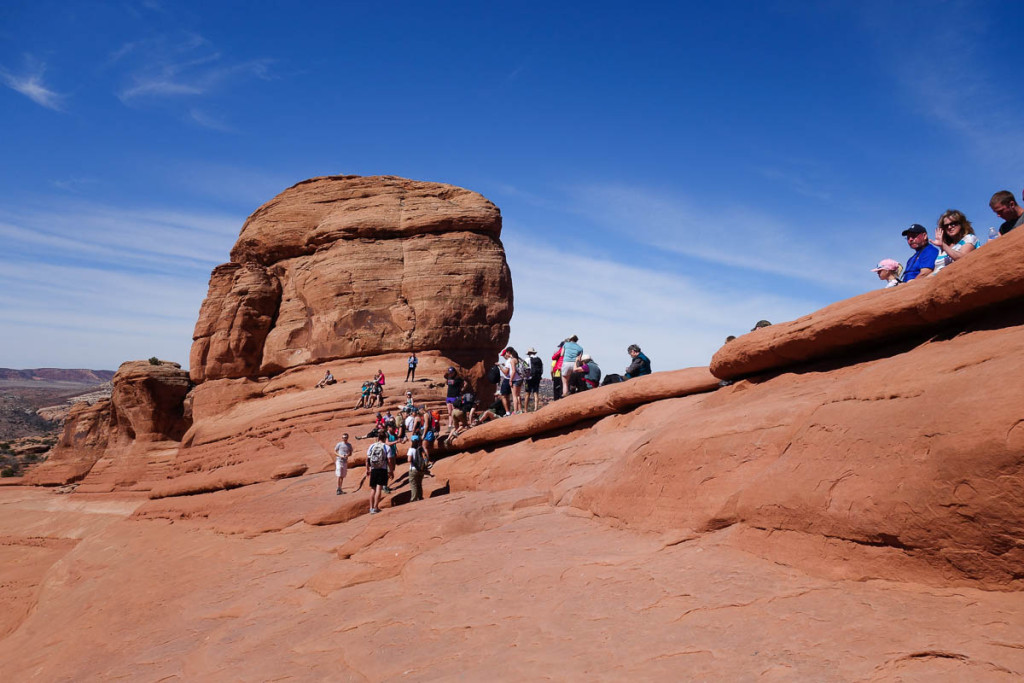 Folks-free pix? Impossible!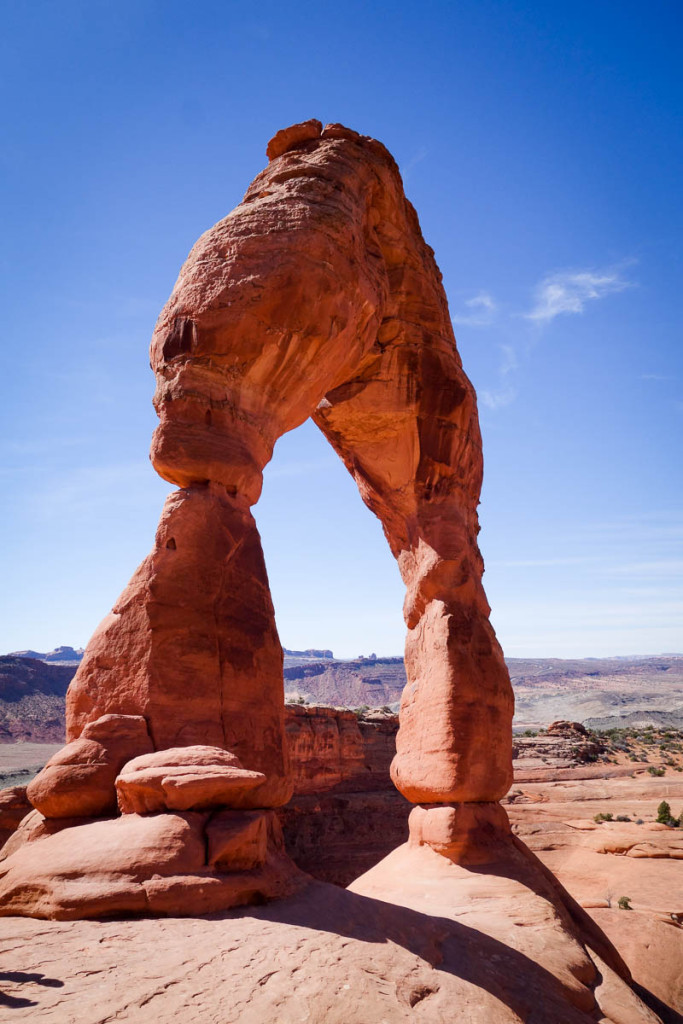 …Actually… :)
People naturally love to snap themselves here with the arch behind them. The arch itself, towering up above them, seems to just look down on them all nonchalantly. The tourists come and go – year after year, decade after decade, century after century. While the arch, it's stood in the same spot for tens of thousands of years and will do so for further tens of thousands. It'll stay here for as long as… until Mother Nature finally overcomes it – when the elements will wear it down to such an extent that one of the 'legs' will give way and it'll come crashing down. But that's a long way off in the future. And anyway, I bet that if such a prospect becomes imminent, the local authorities will quickly inconspicuously plaster-cast the weak leg, and the wonder will stand for still longer – or forever!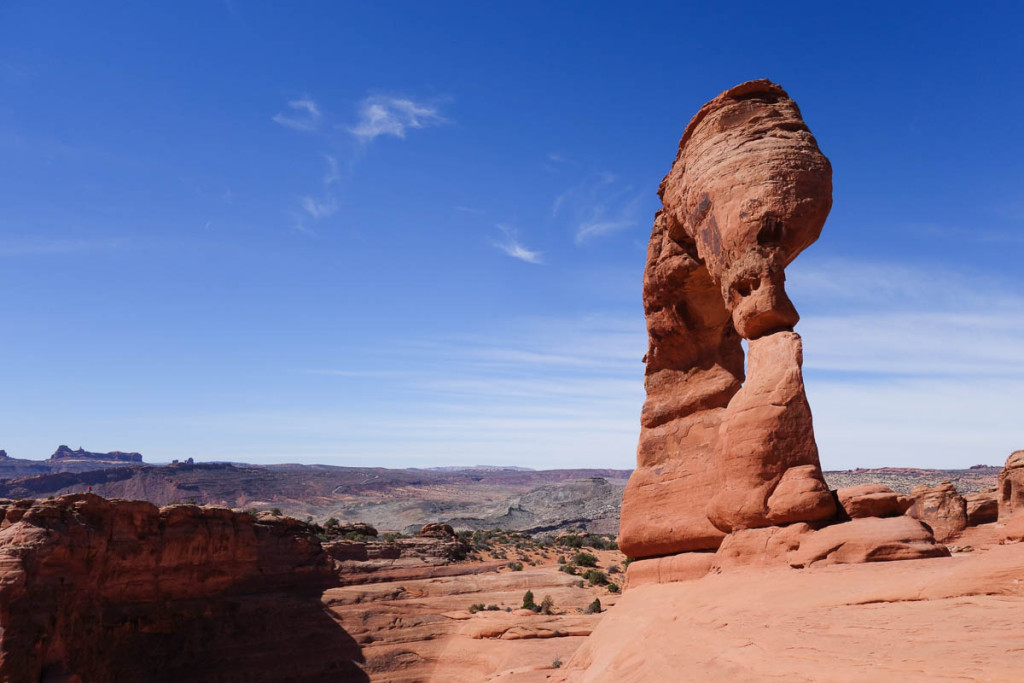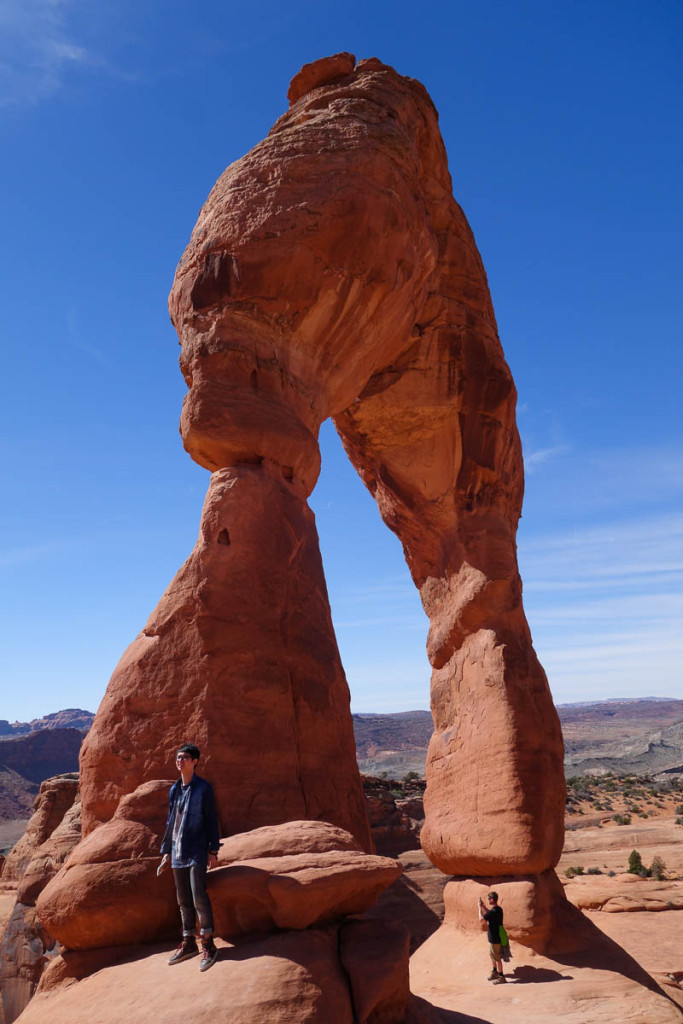 Impressive hamstrings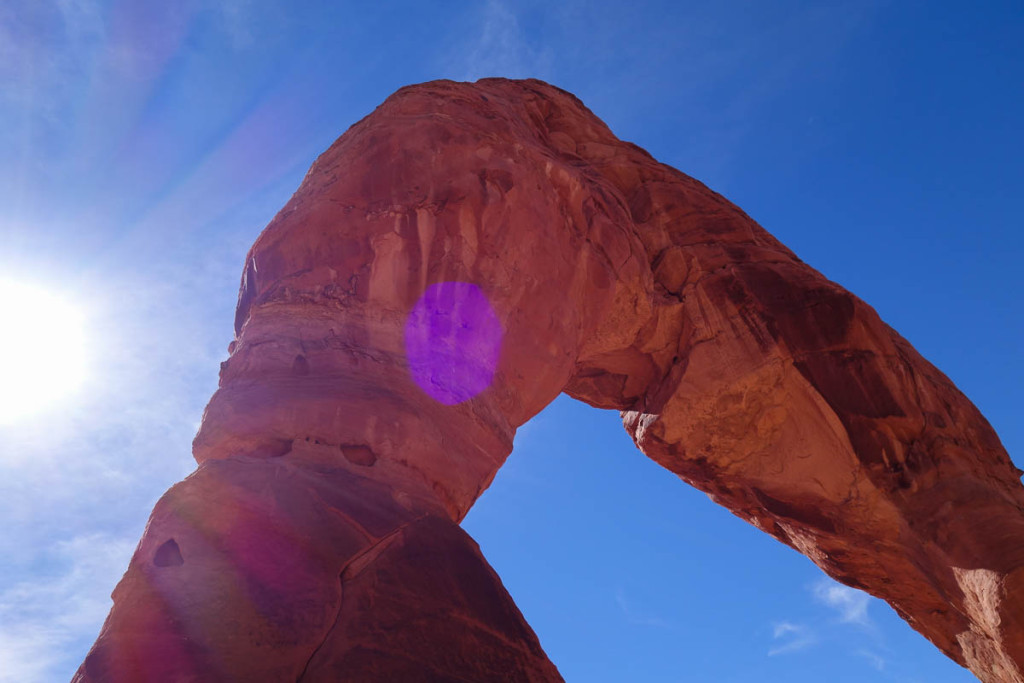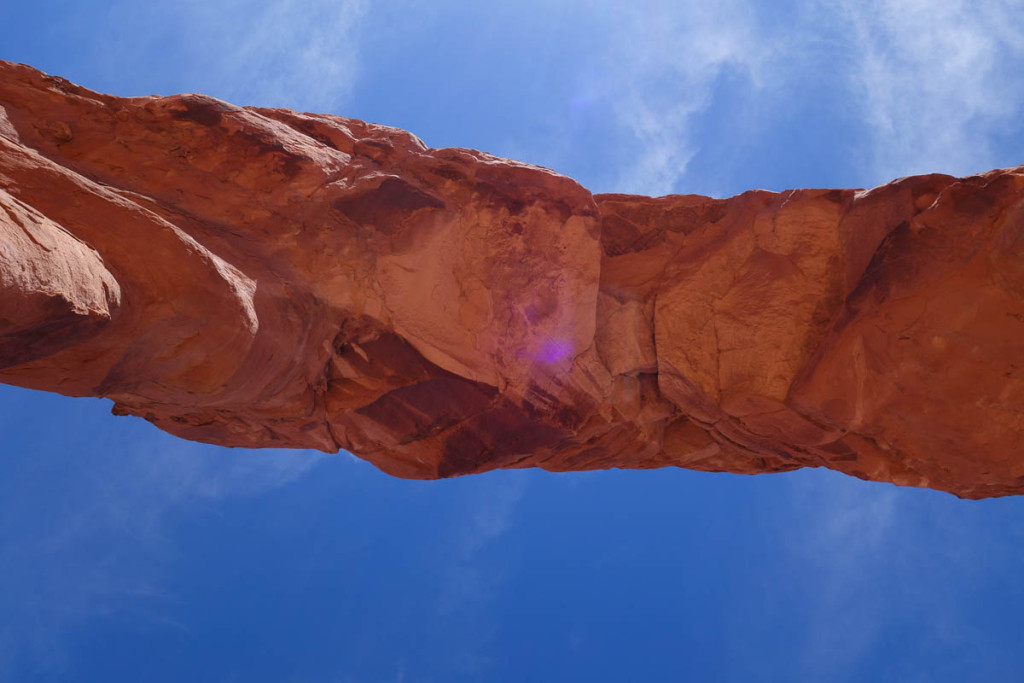 It's not just this arch you can meditate on…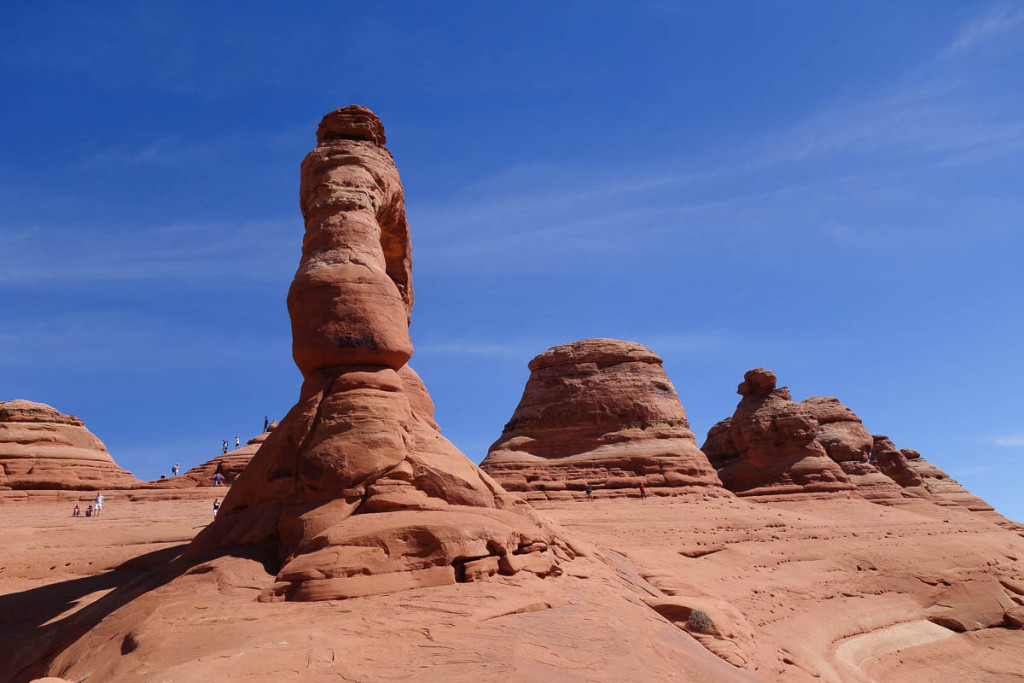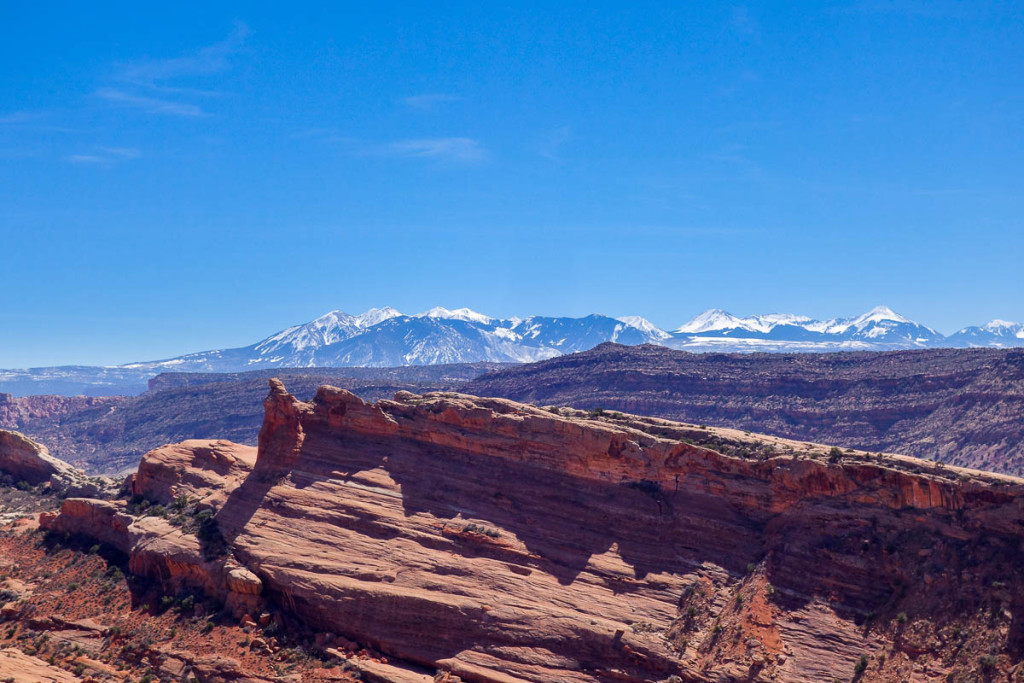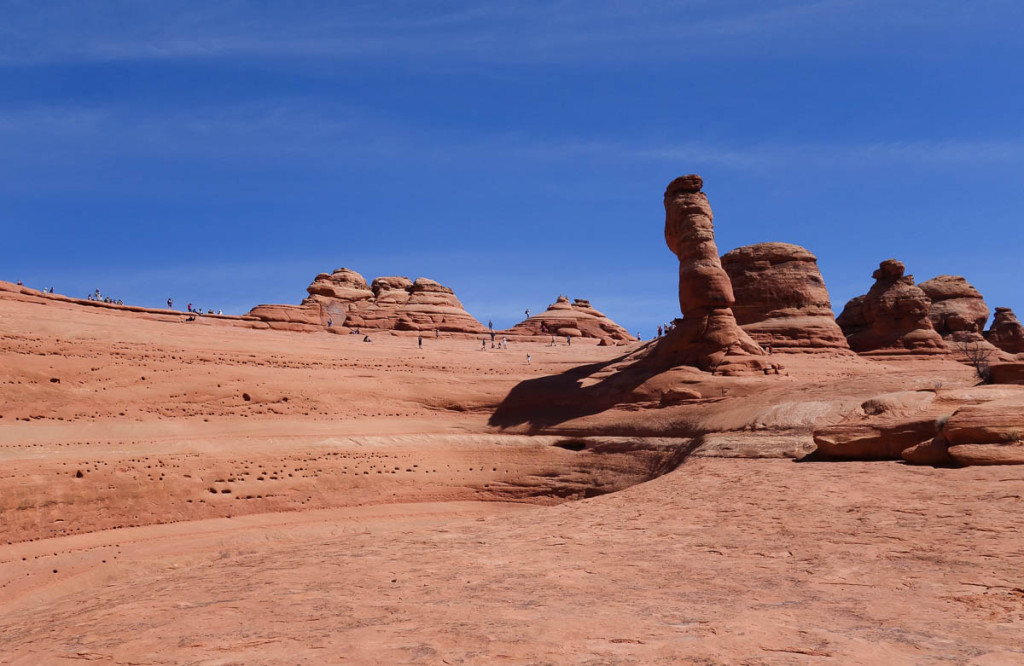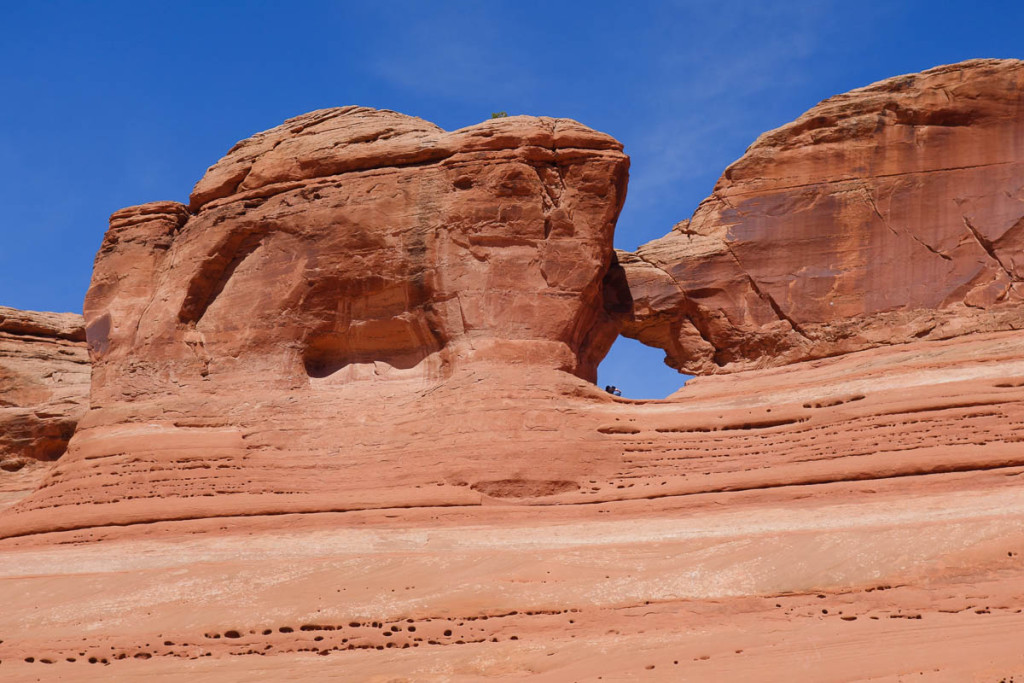 You see those tiny specks on the top of that rock formation over there? Those are folks, folks. Yep, and that's where we're headed next… The views from there they say are even better than from over here.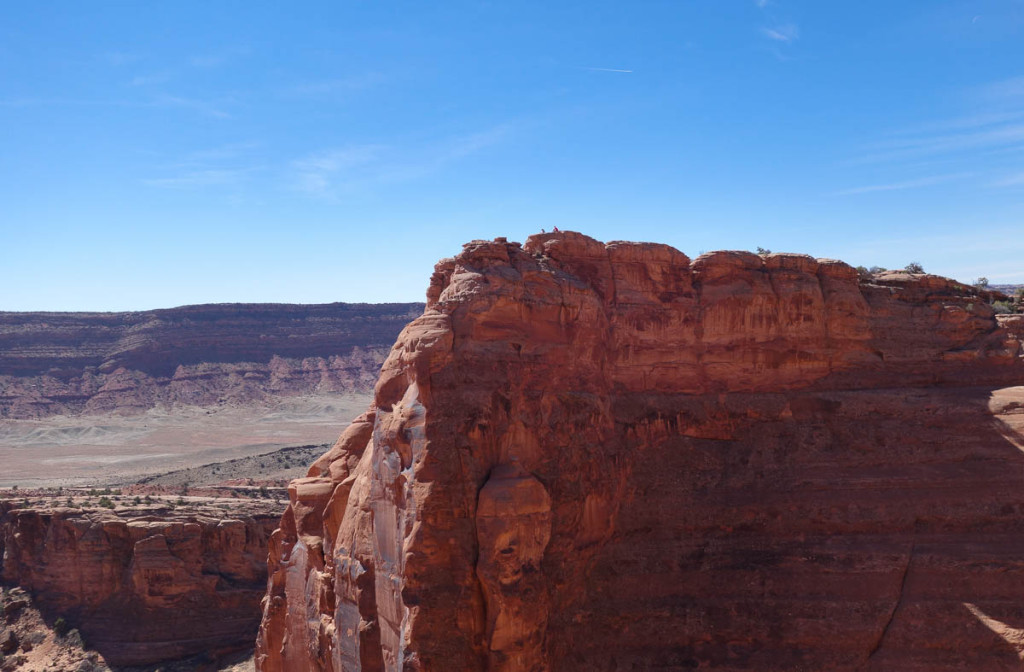 The following pic shows an optical illusion – the rear leg seems nearer than the front. It isn't!
Time to climb up the cliff!…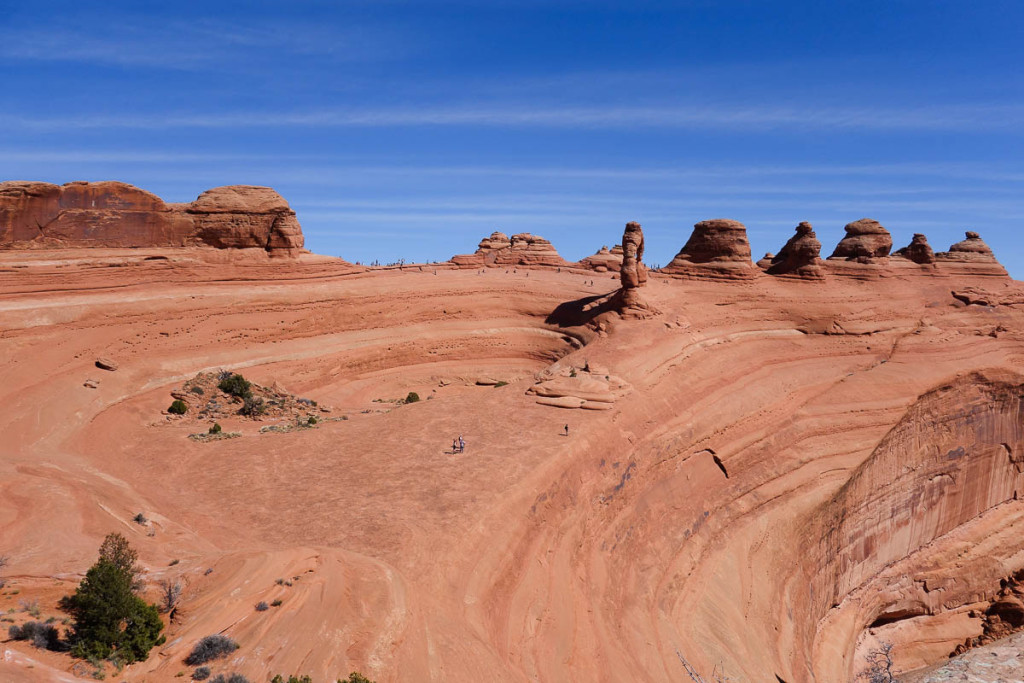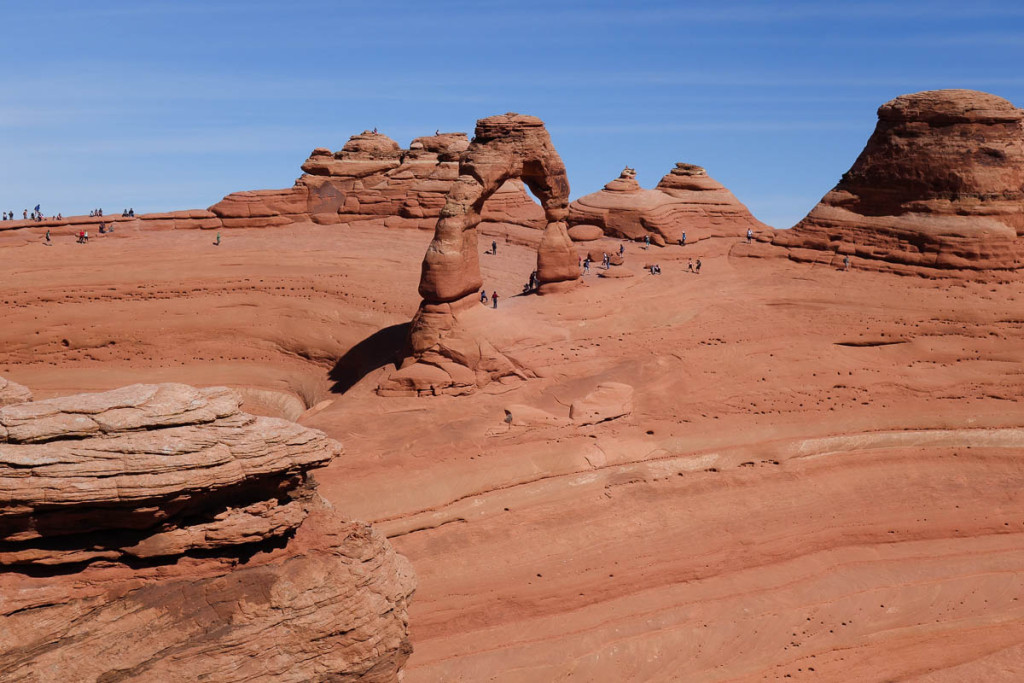 Fossilized AT-AT?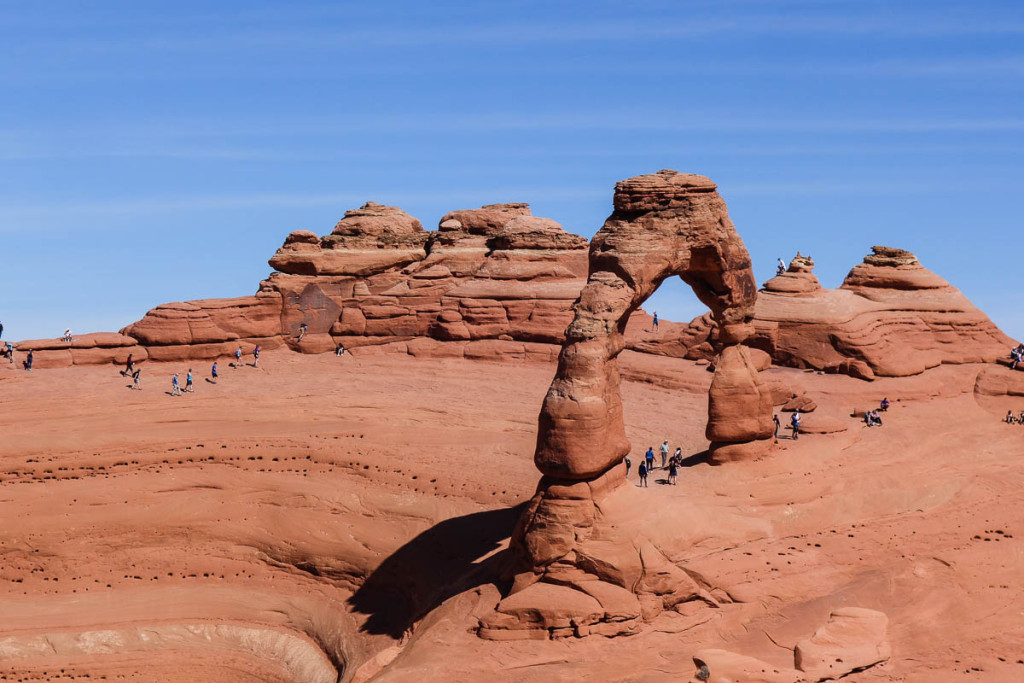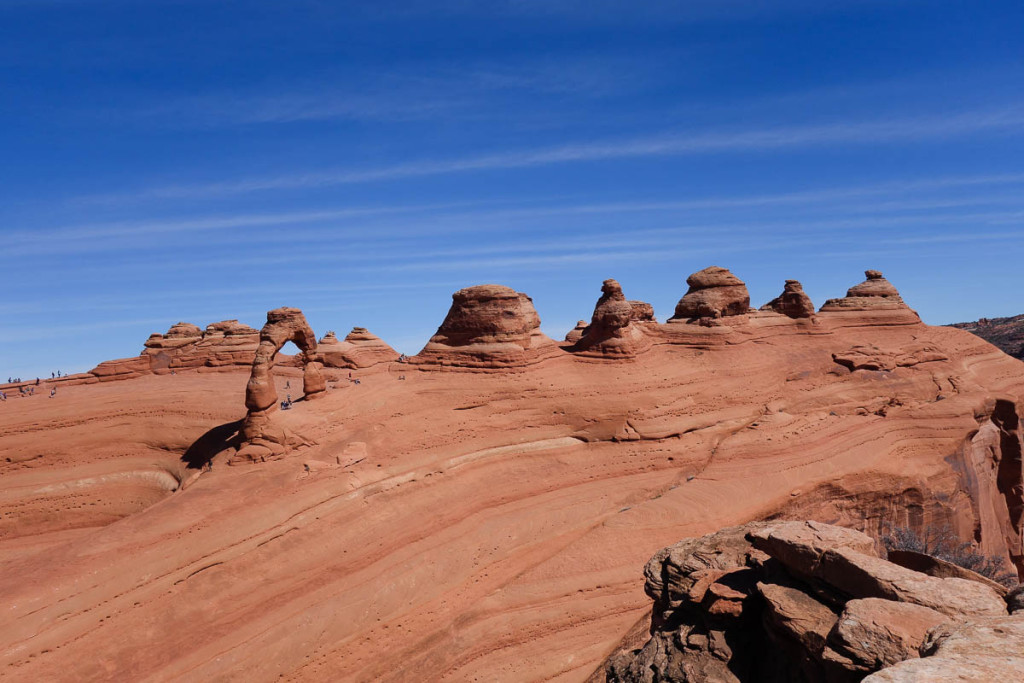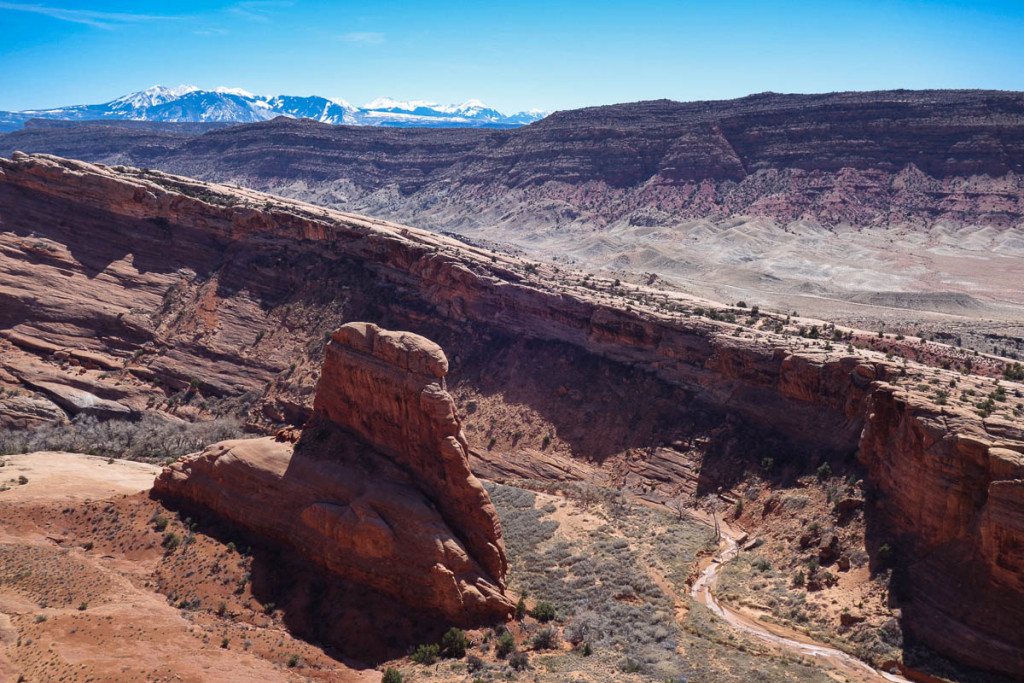 The next several photos we took on our way to the other rock formation. Mercifully, a path zigzags up the near-vertical cliff, but it's not for the fainthearted: no safety rail!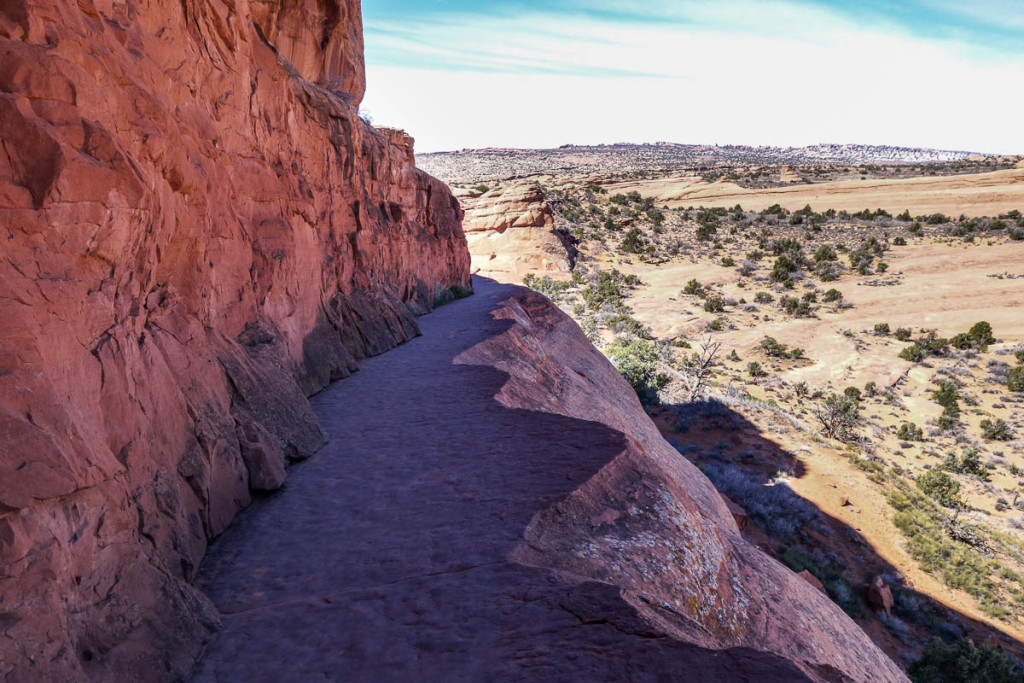 A few more steps…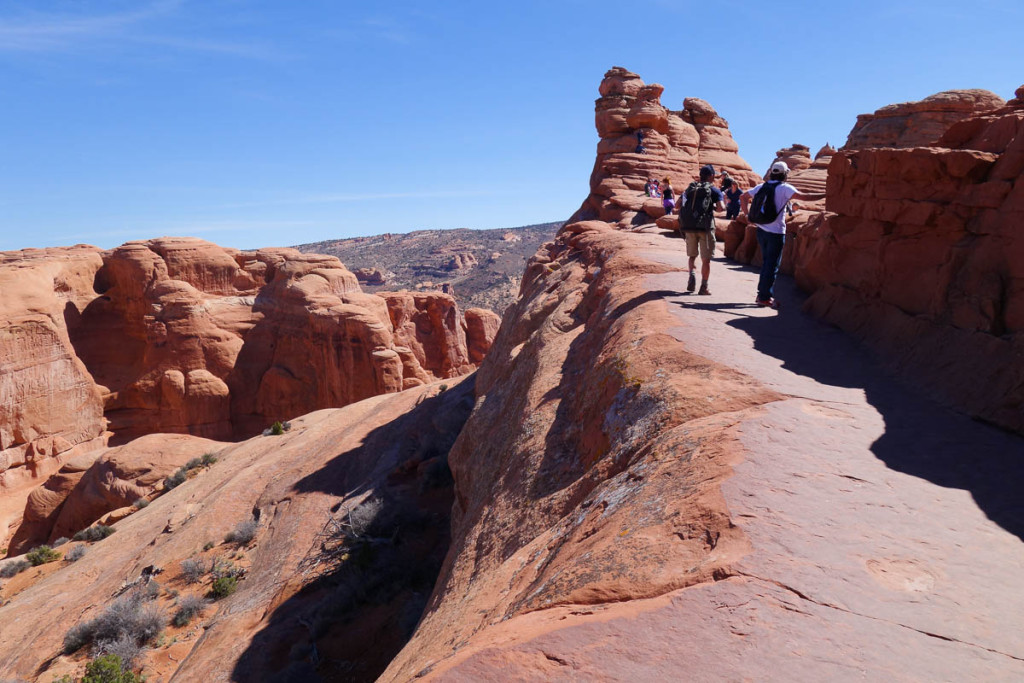 …And now we are those specks we saw from the arch!
What can I say? Well, I wasn't able to say much while there – the lips moved, but the words just wouldn't come out. Best have a look for yourselves…
Tower Arch.
Here's another breathtakingly beautiful arch, but it's quite far from the road. It takes either a long walk or an off-road vehicle to get to it.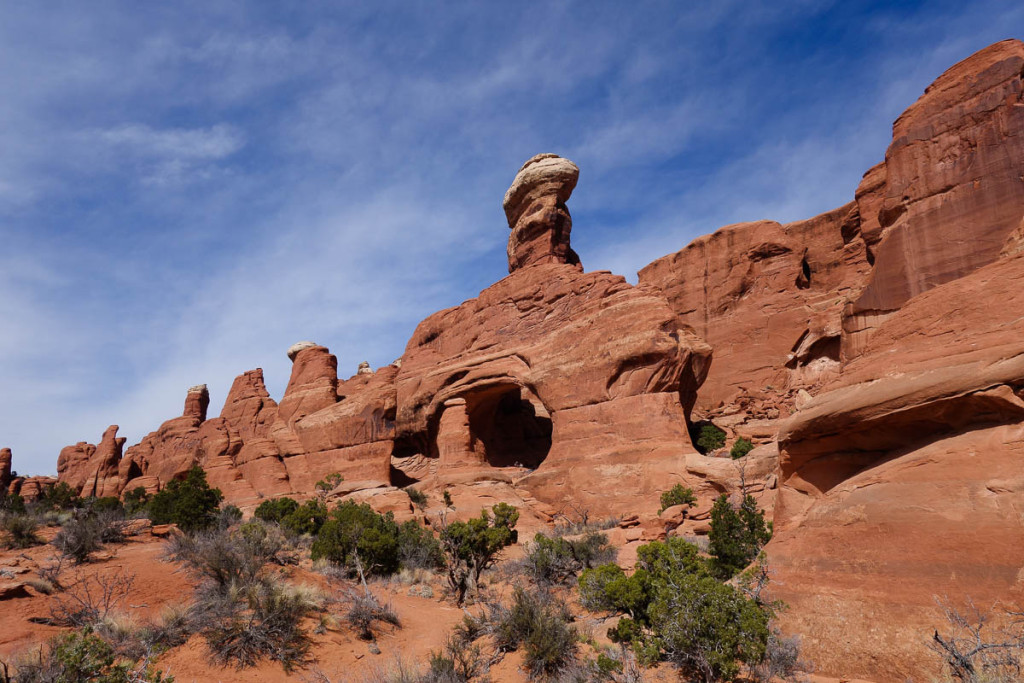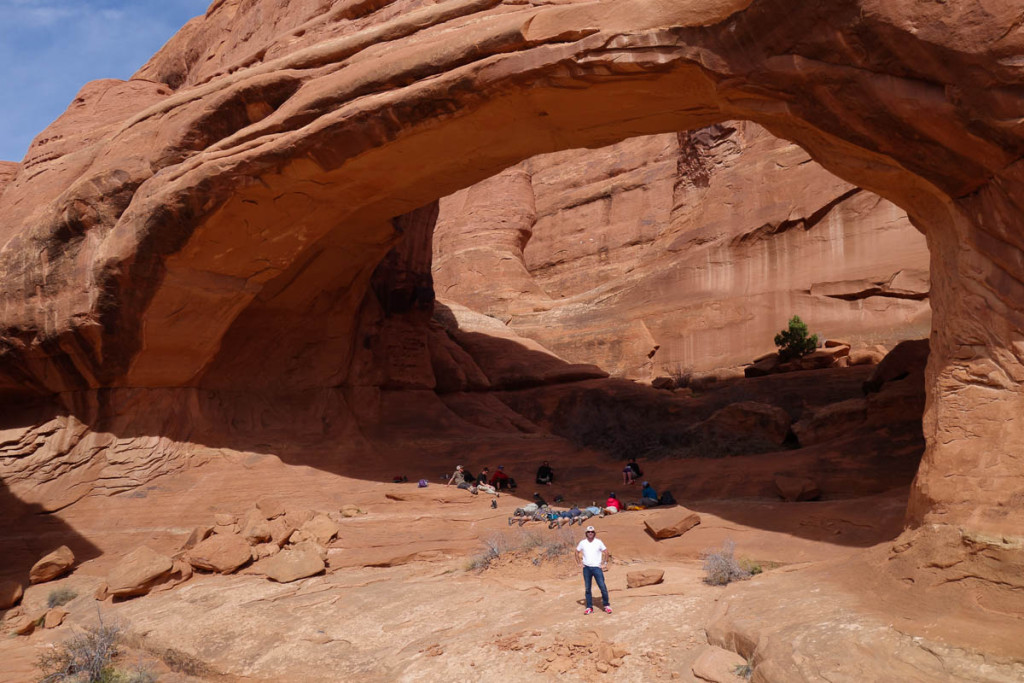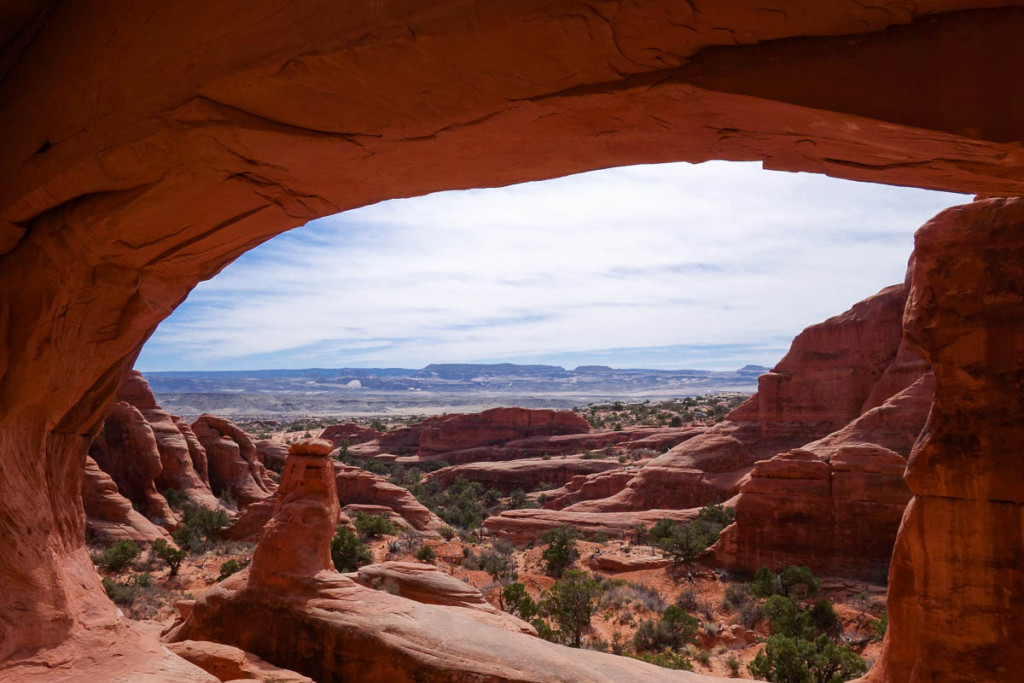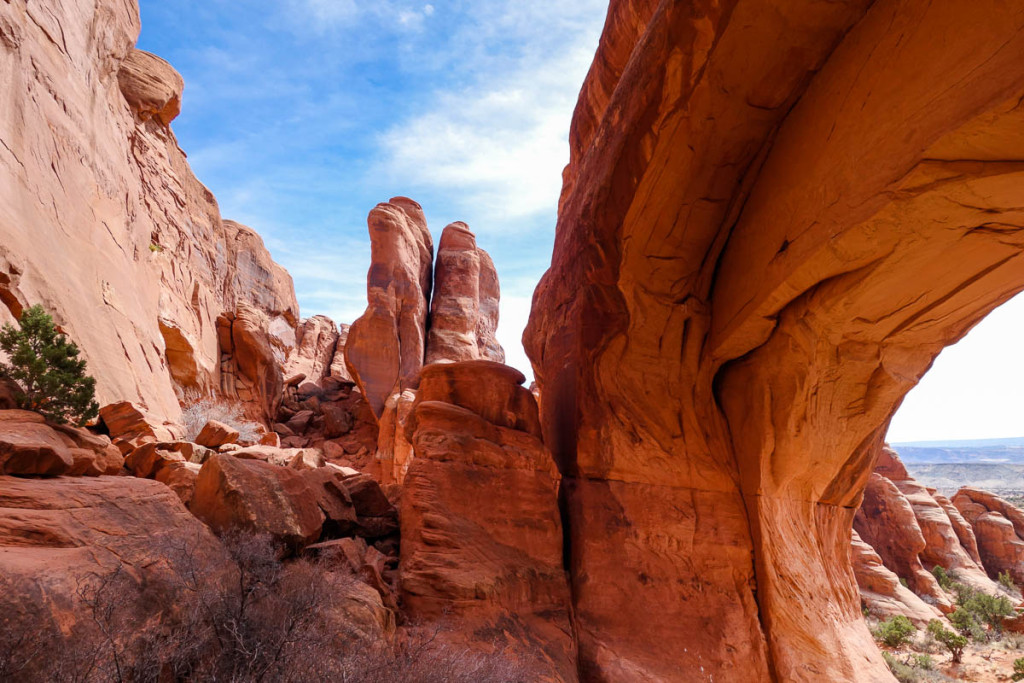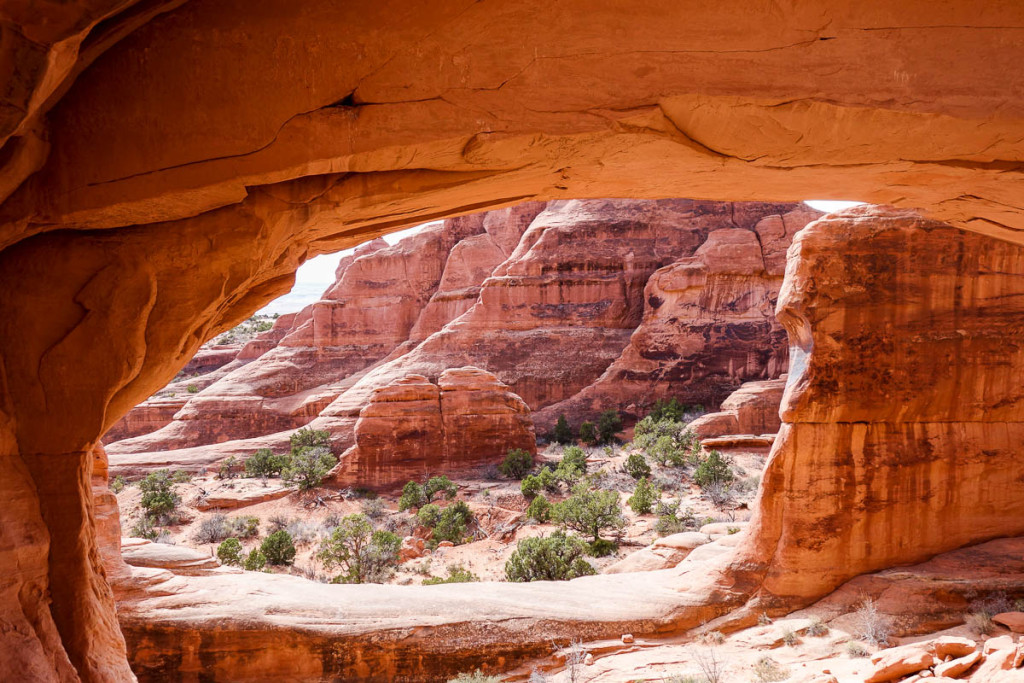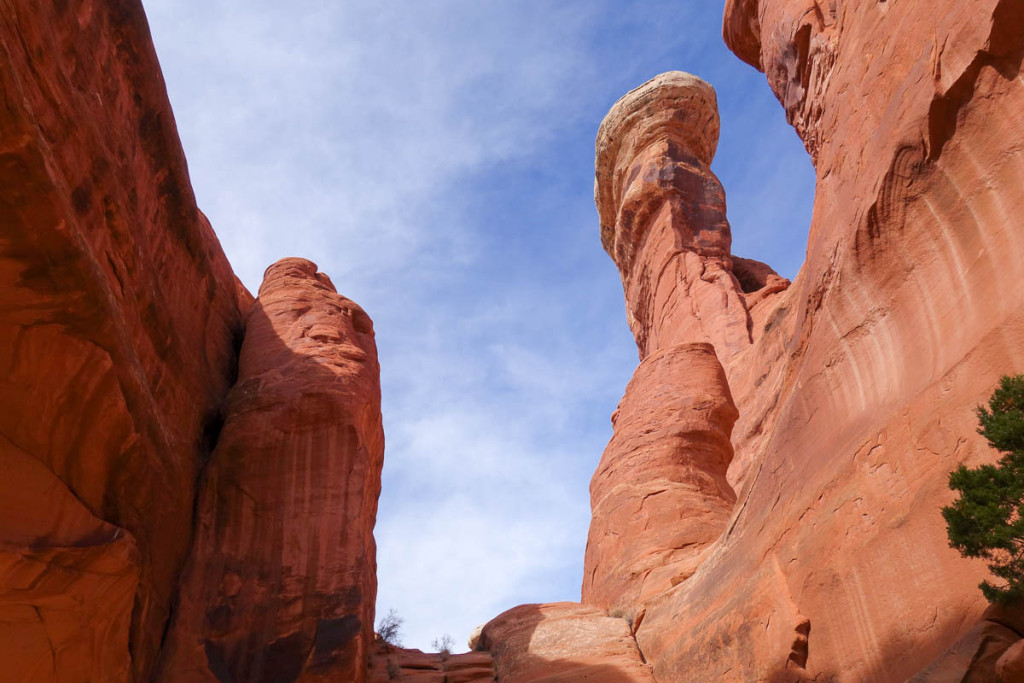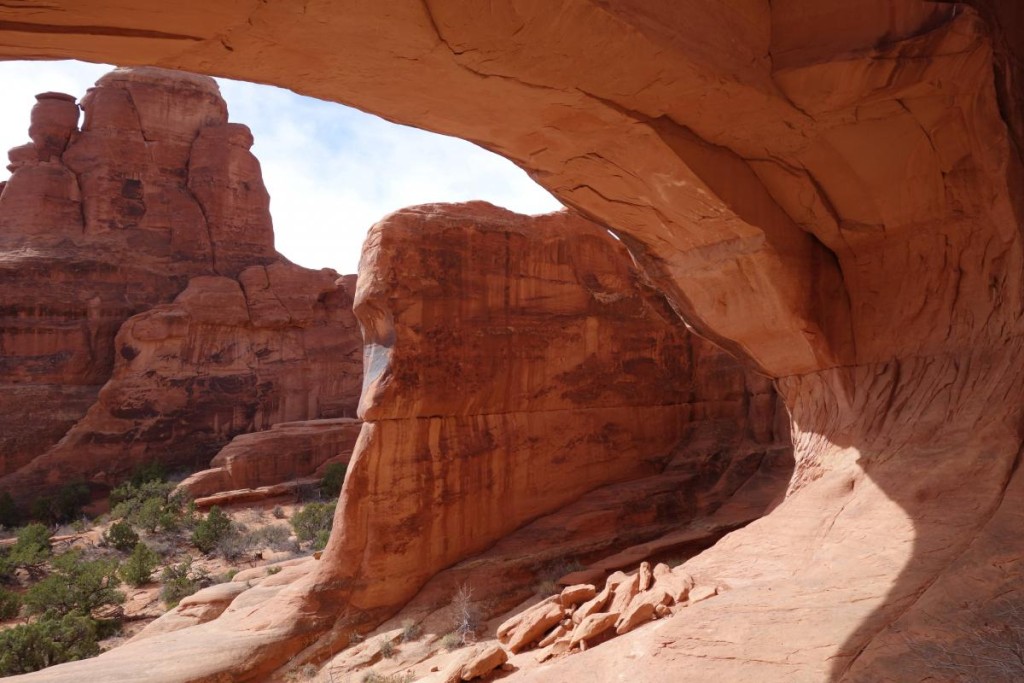 Other, fallen arches can be seen to the front of and behind Tower Arch. At some point perhaps they all stood together – a row of arches one behind the other.
New arches coming into being are to be seen nearby too. One such fetus is shaped like the number 8…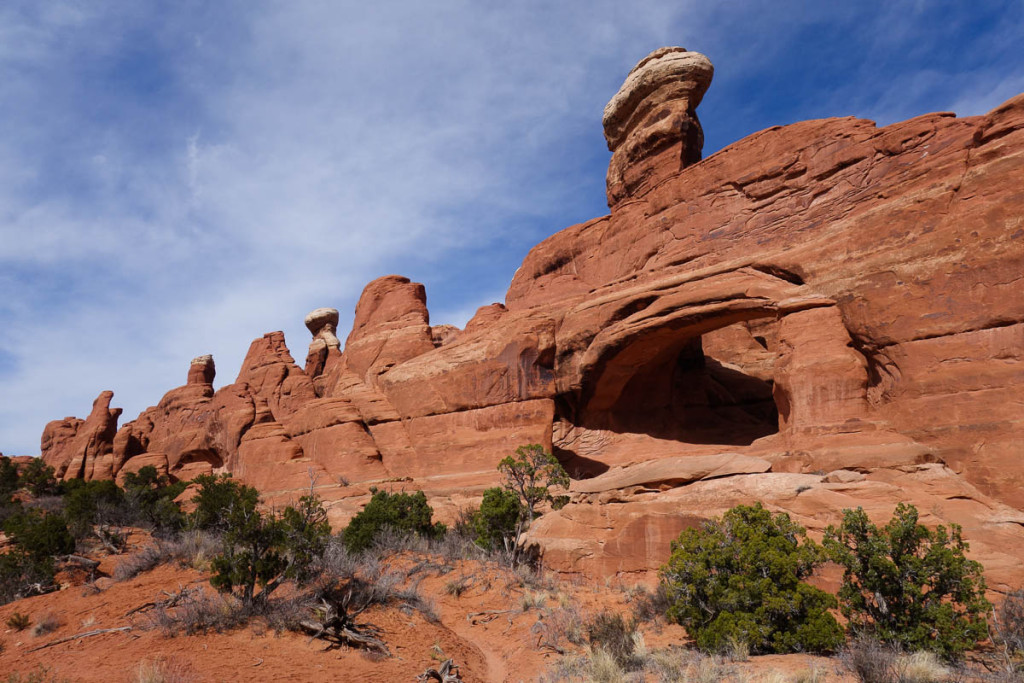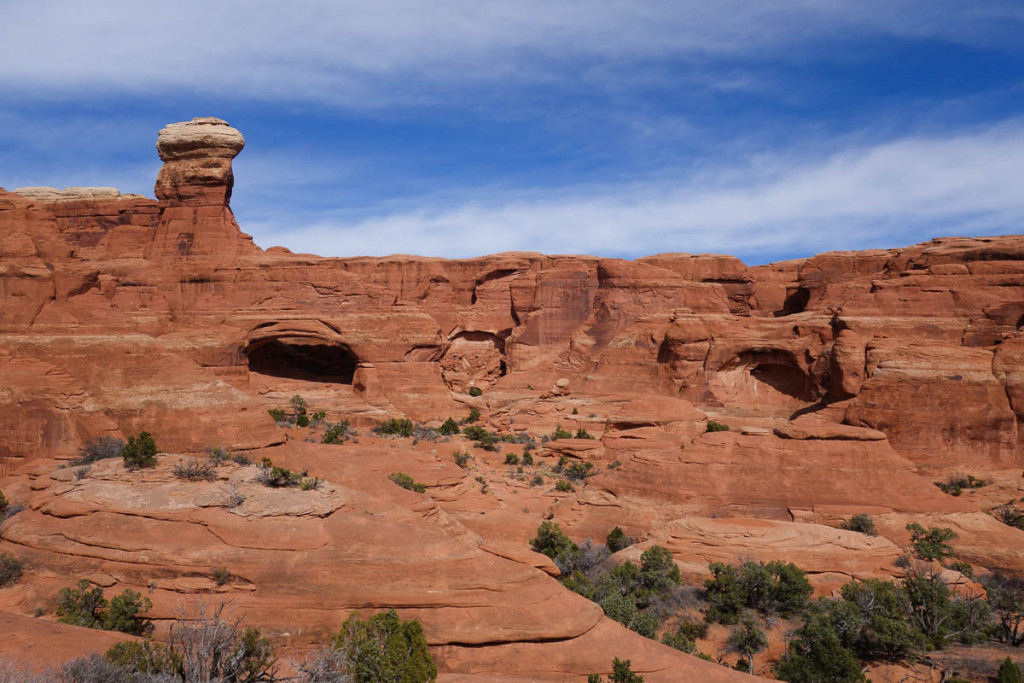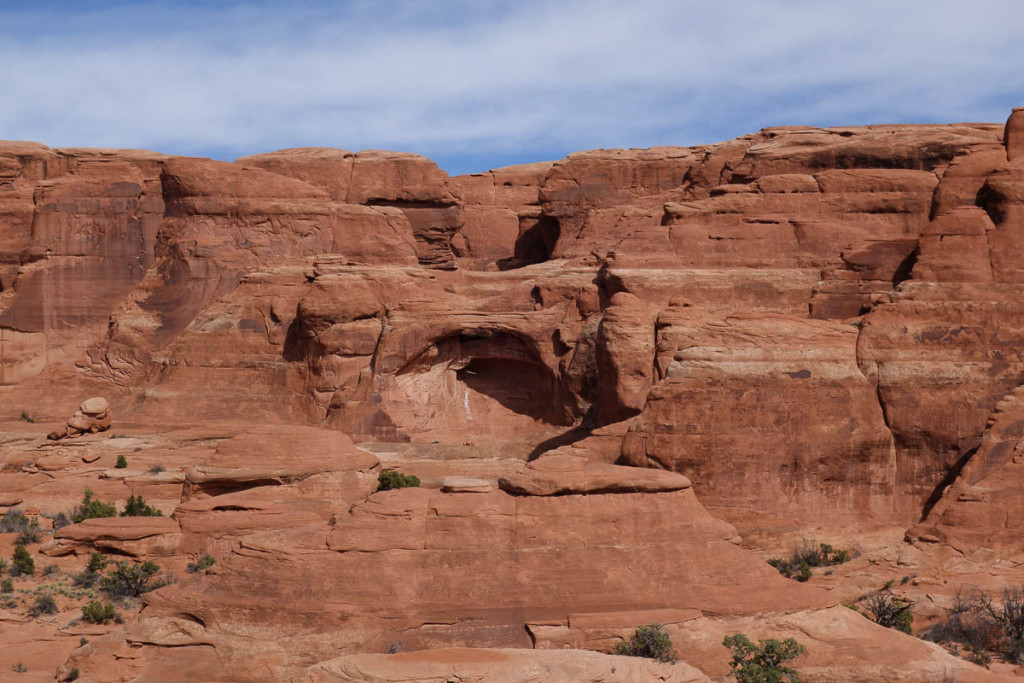 The arches themselves here aren't the only staggering objects of beauty. Practically everything around you when walking to and from the arches is objectively staggering too!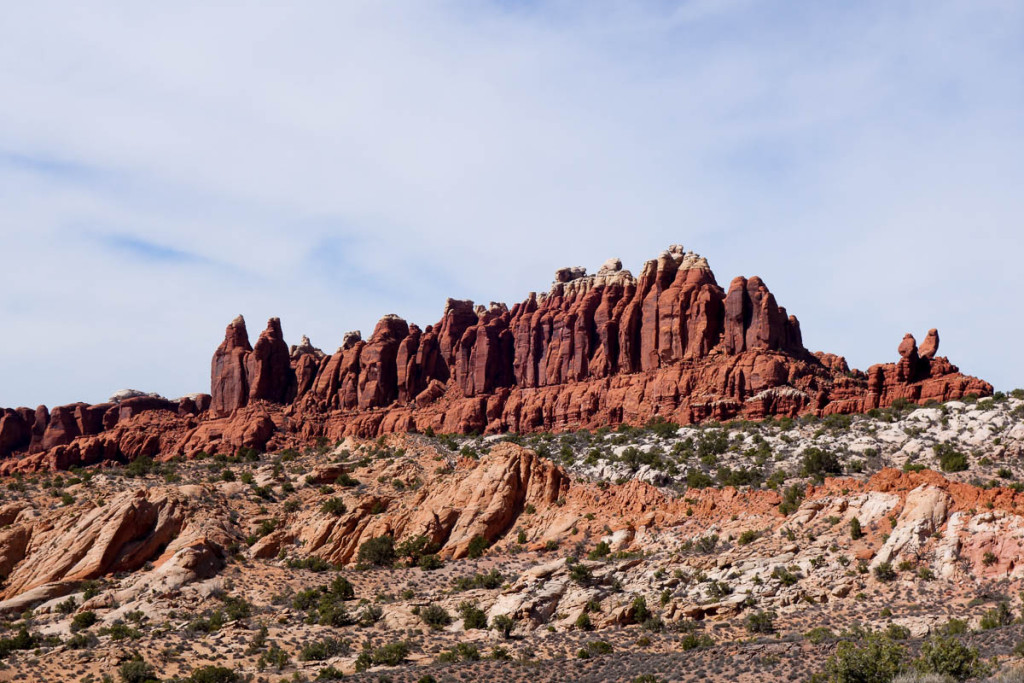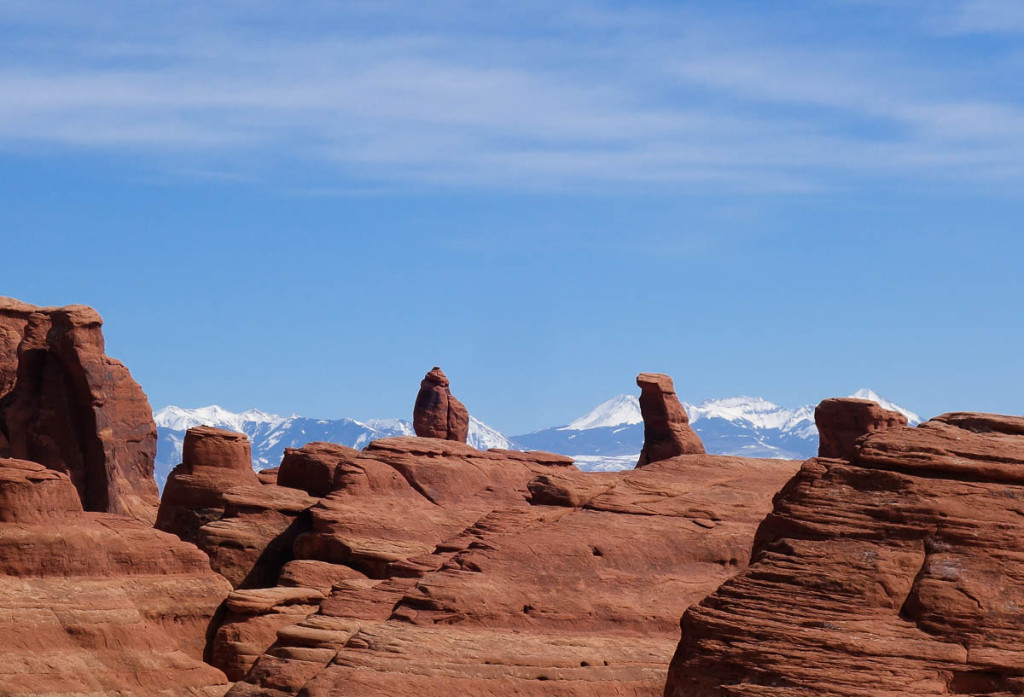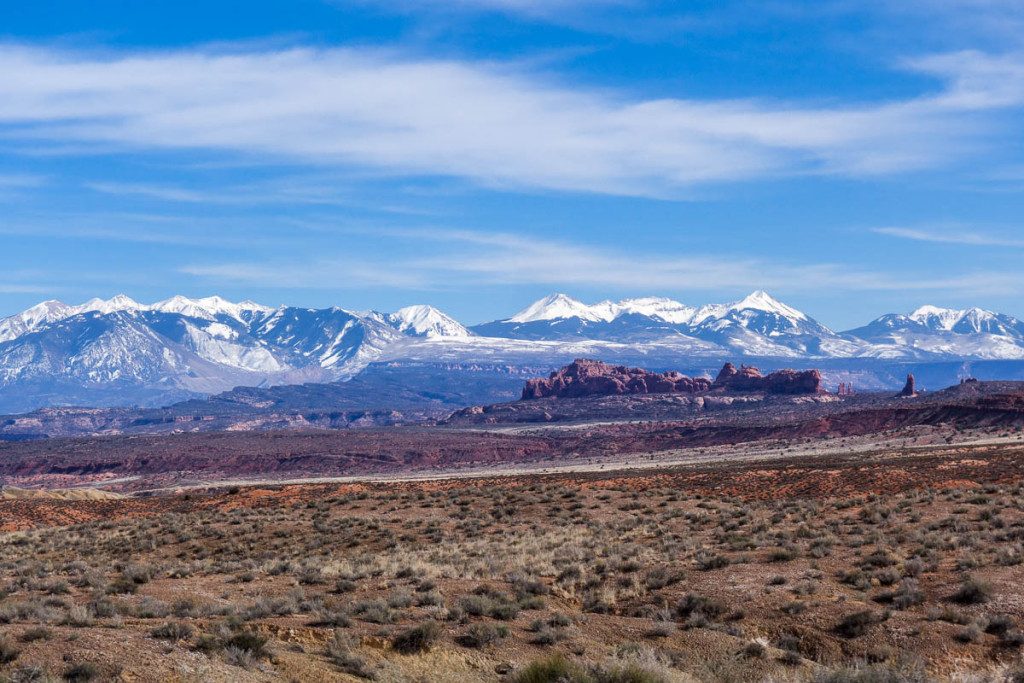 Next up – Skyline Arch.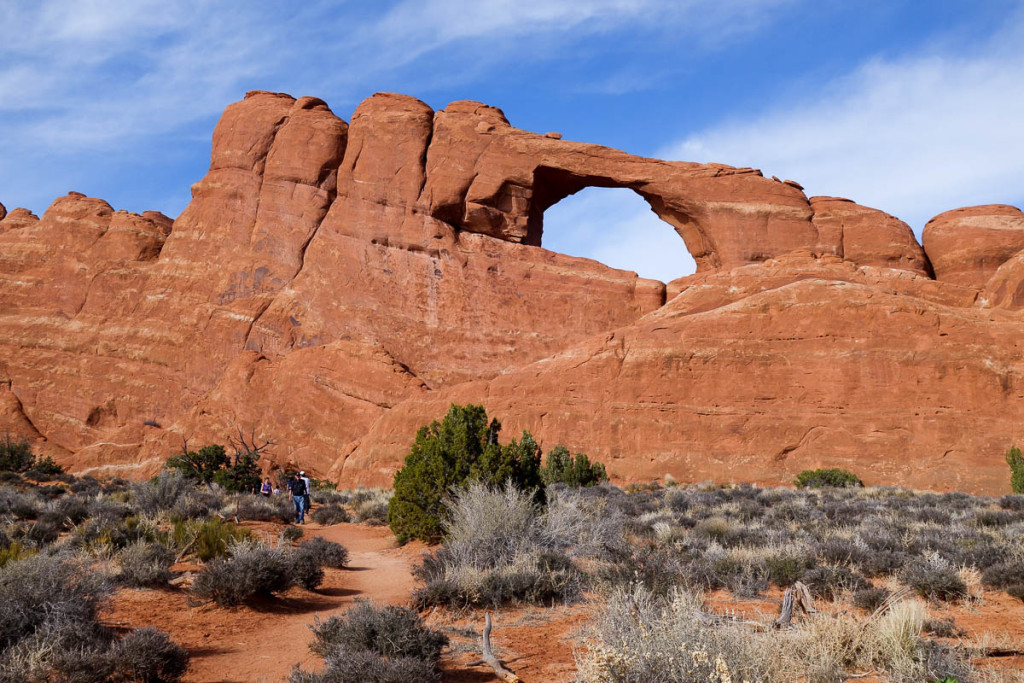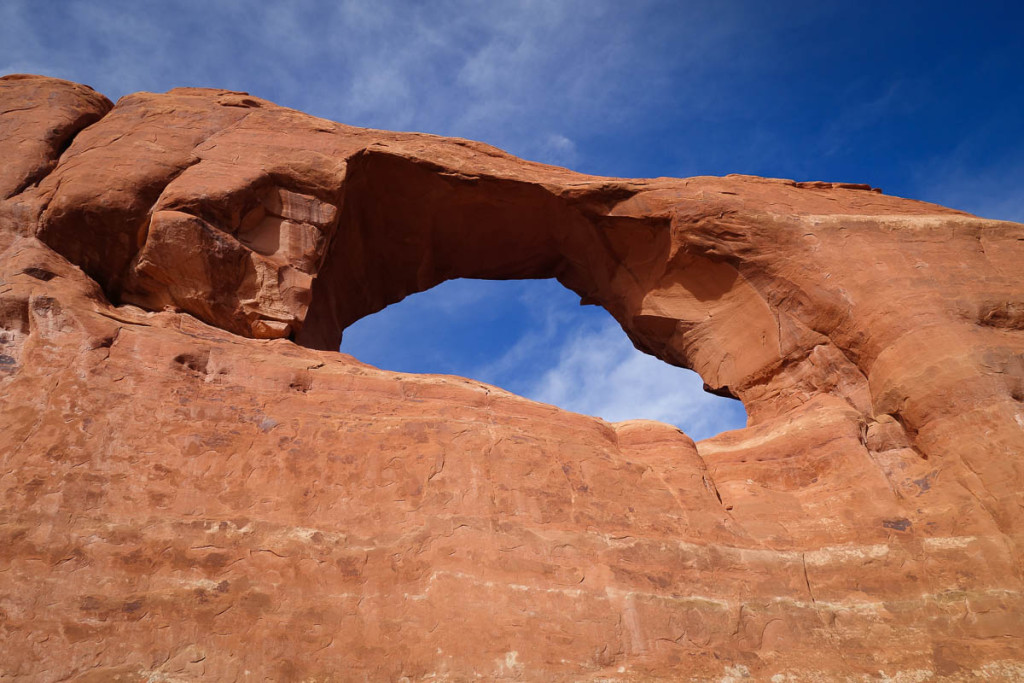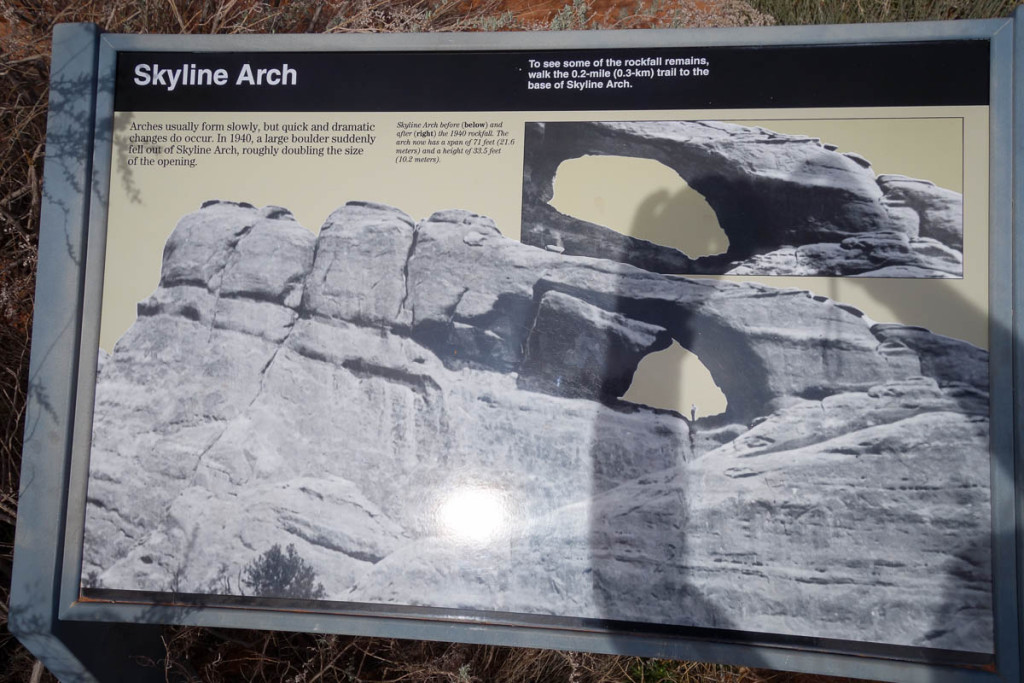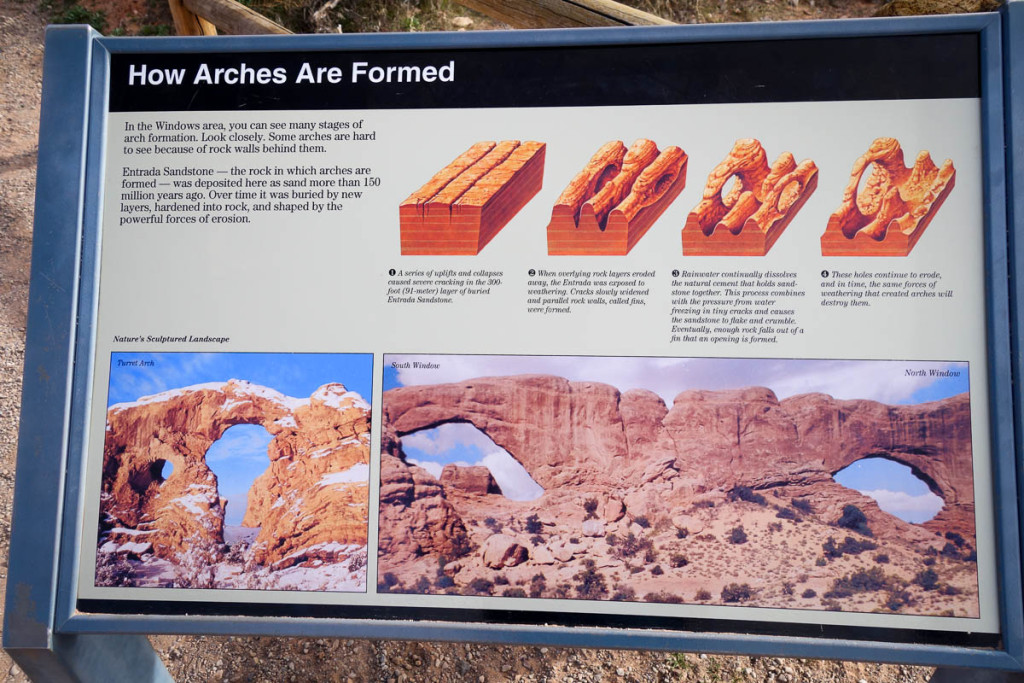 As we were looking up suddenly a group of (non-mountaineering-type) civilians appeared in the arch. Maybe it's poss to climb up from the other side, we thought.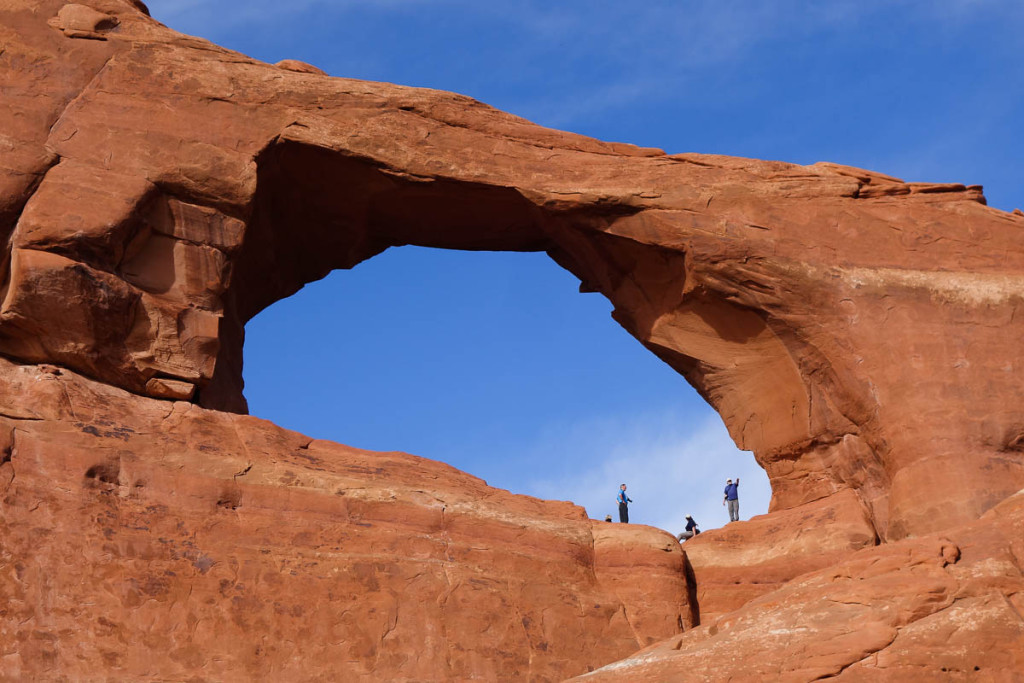 Next!…
…Windows and Turret.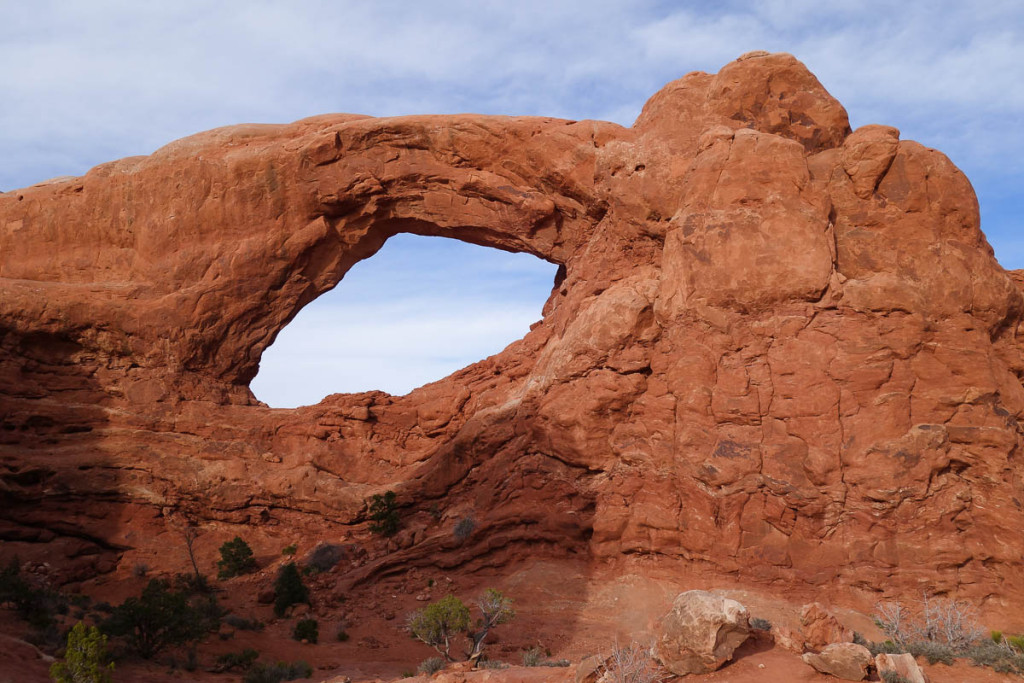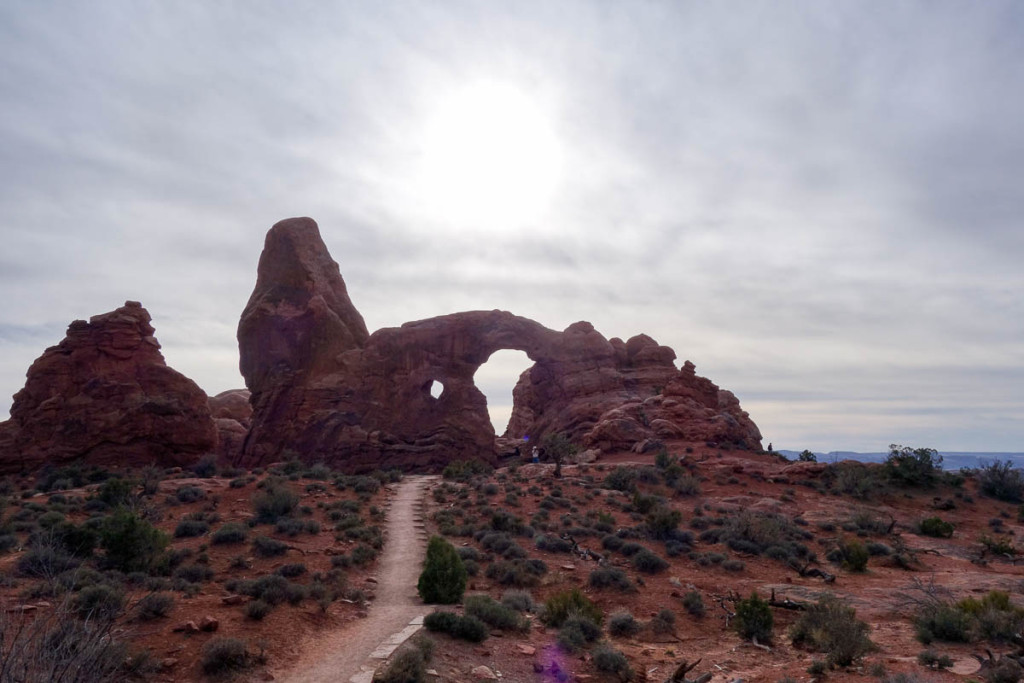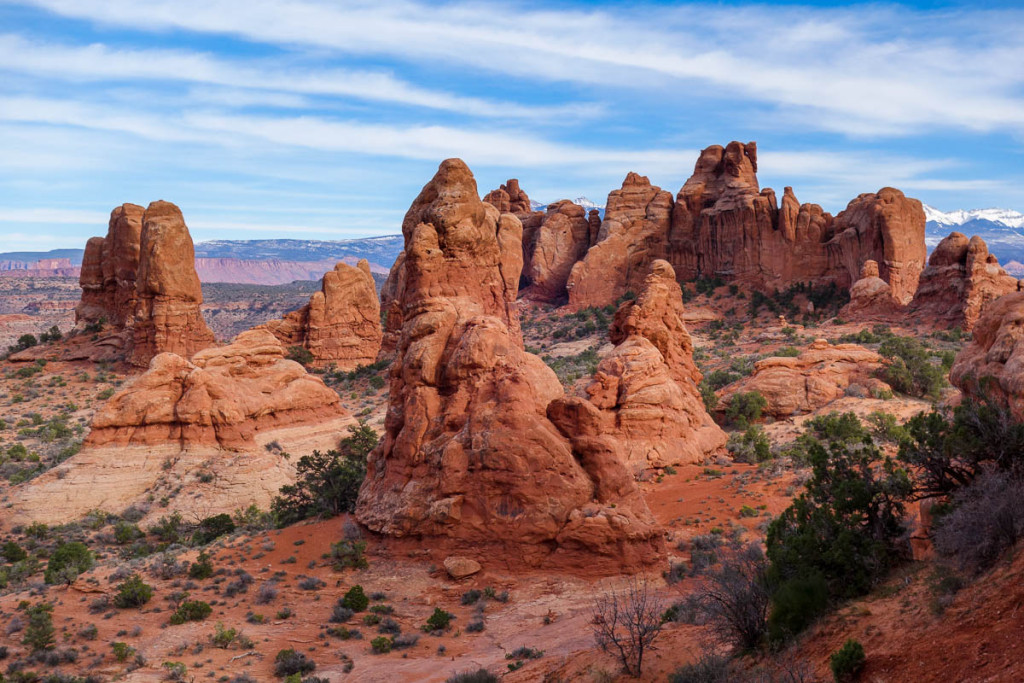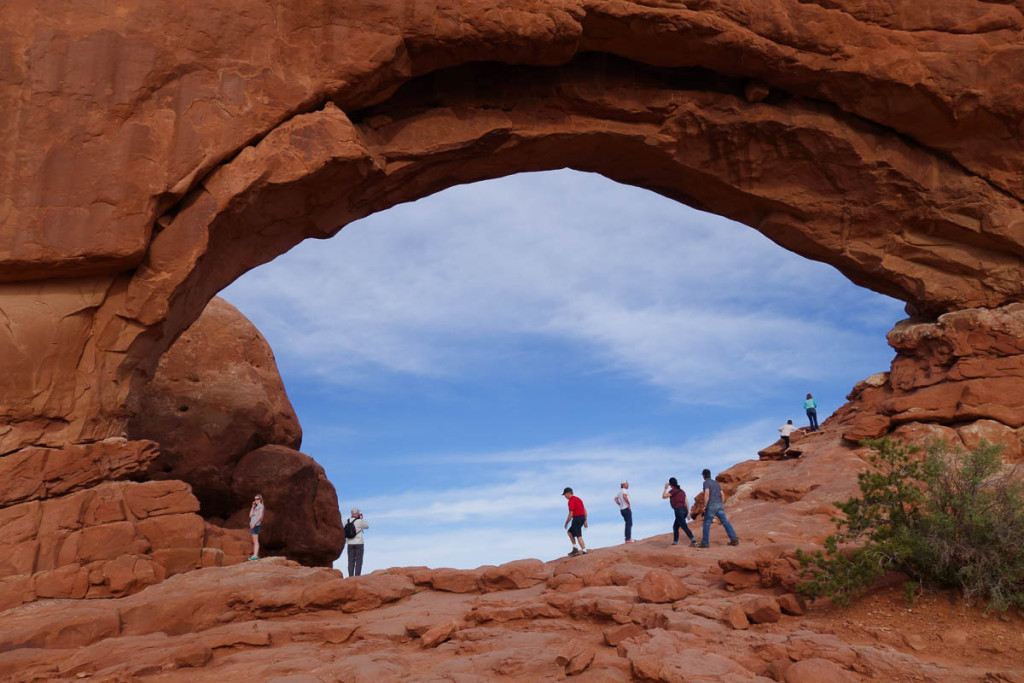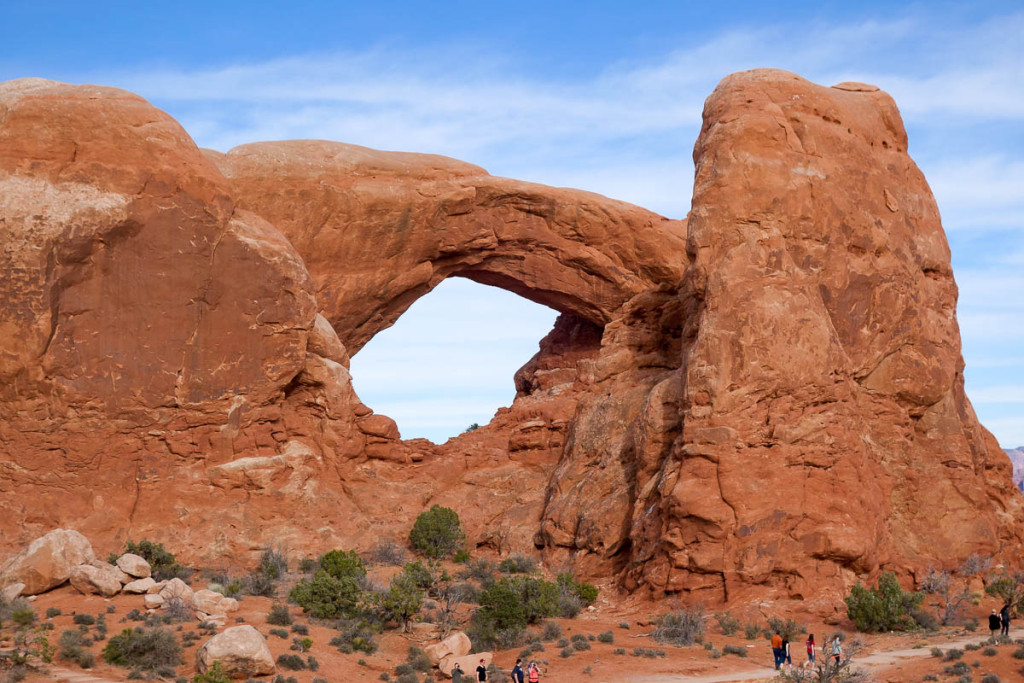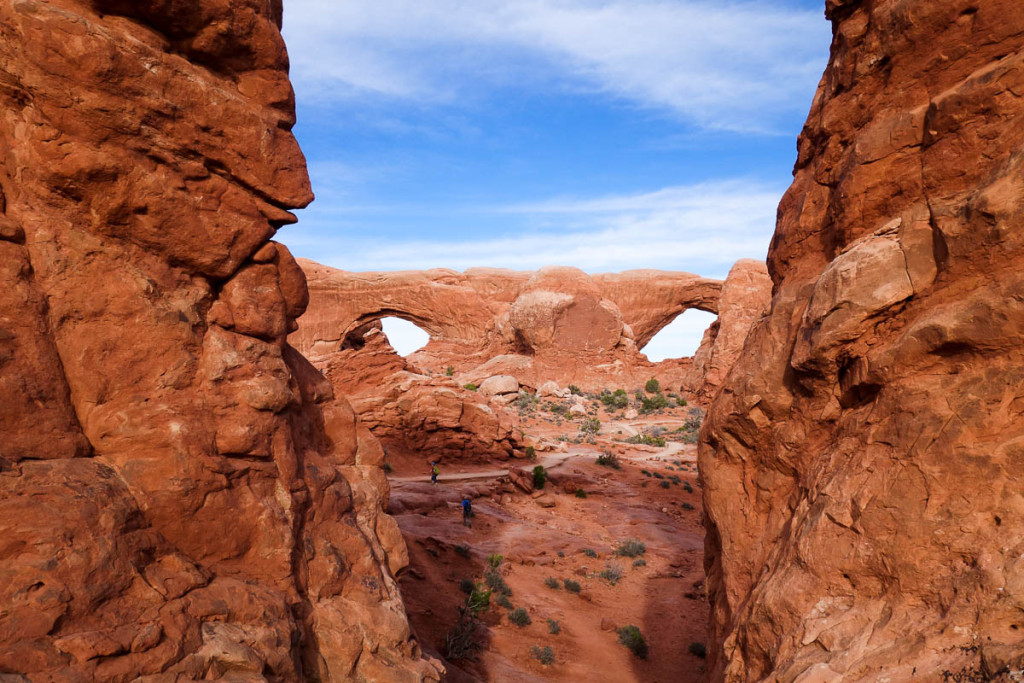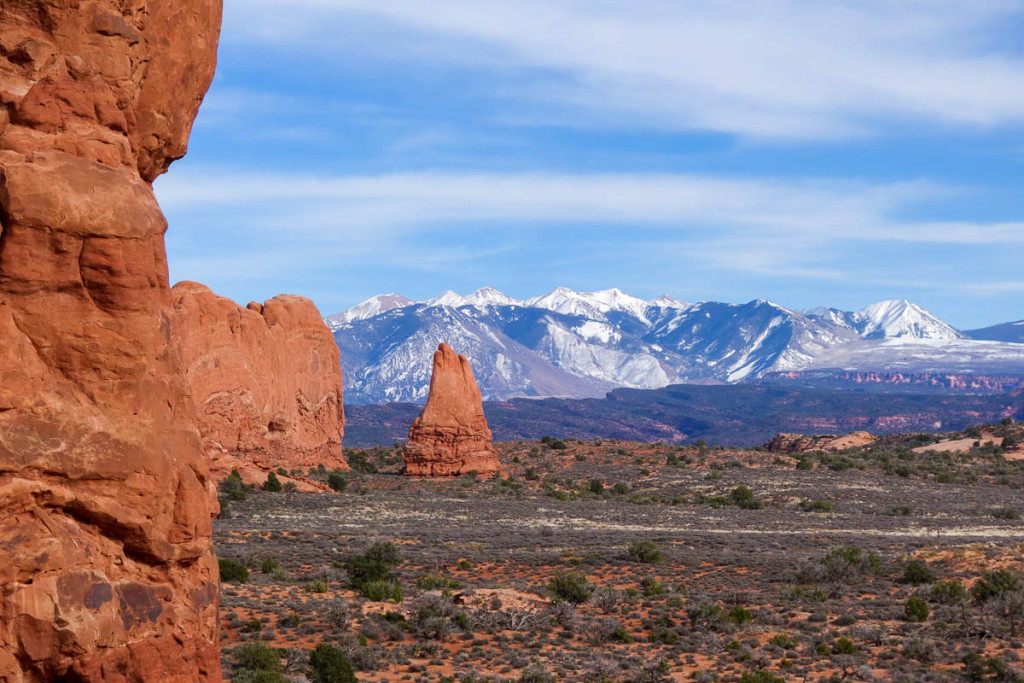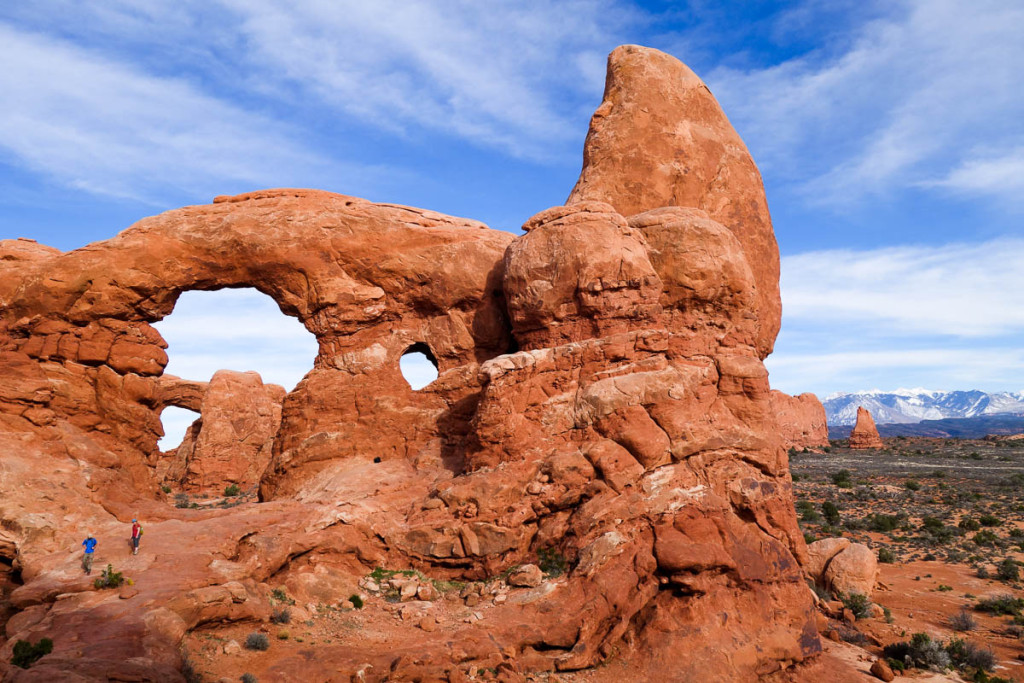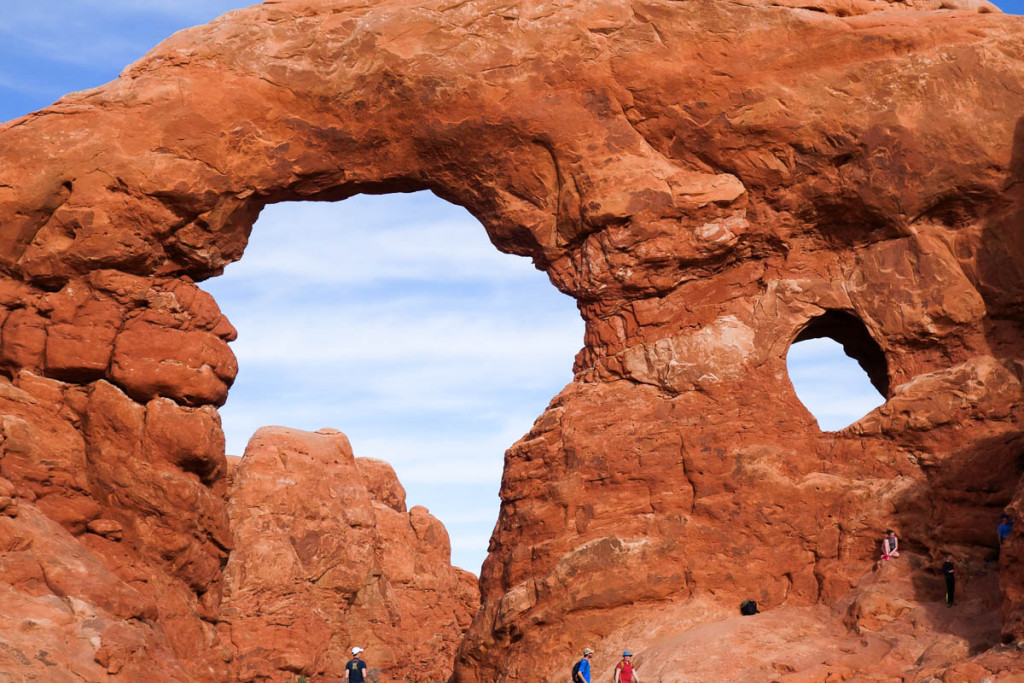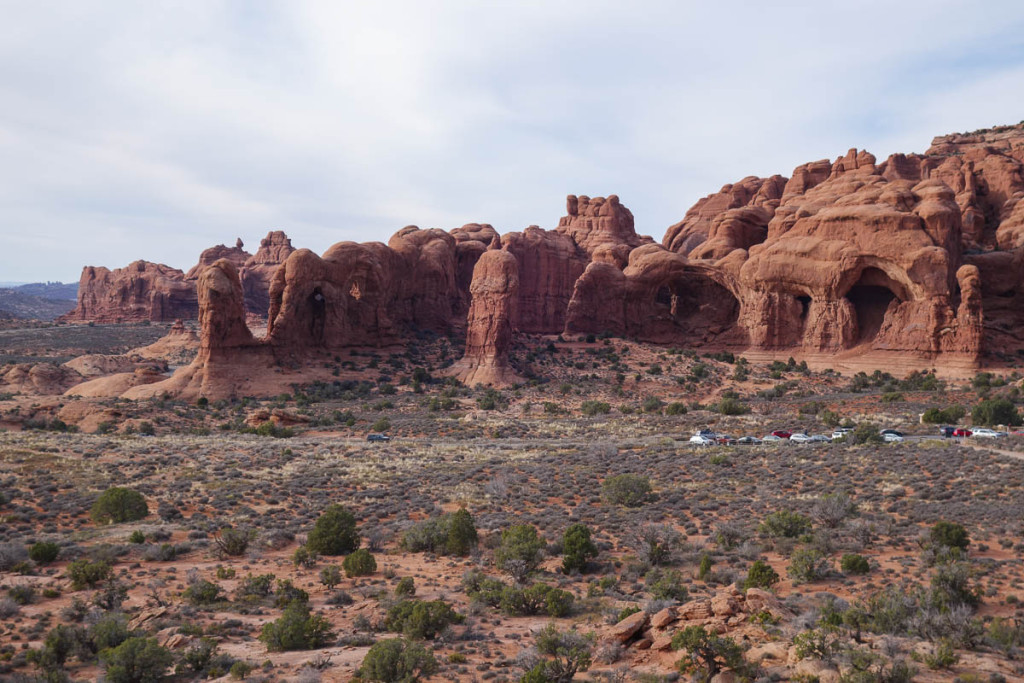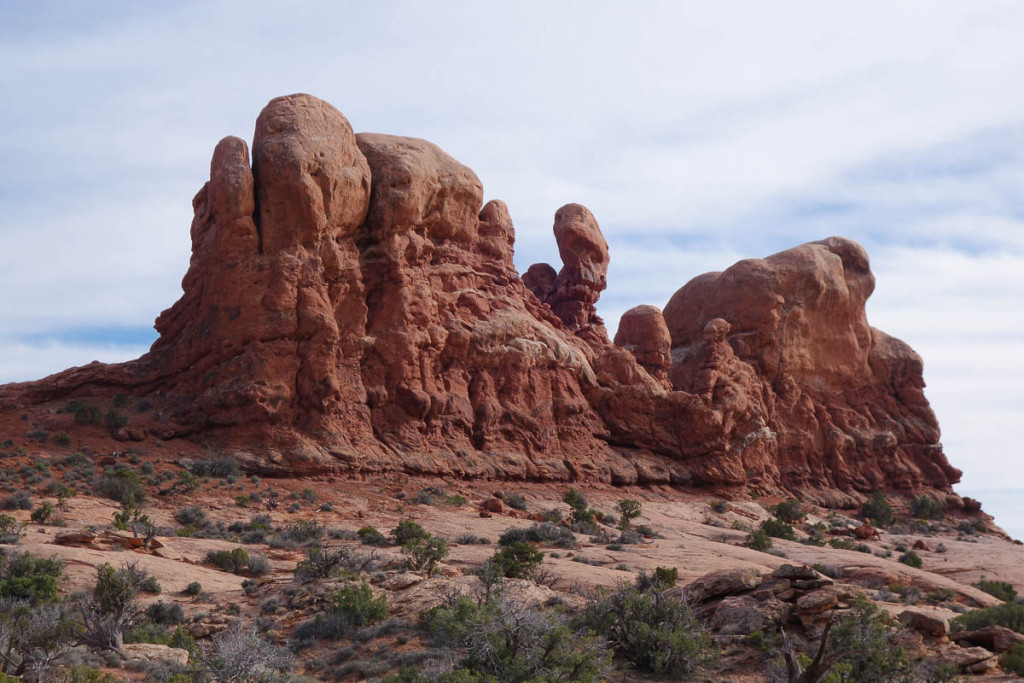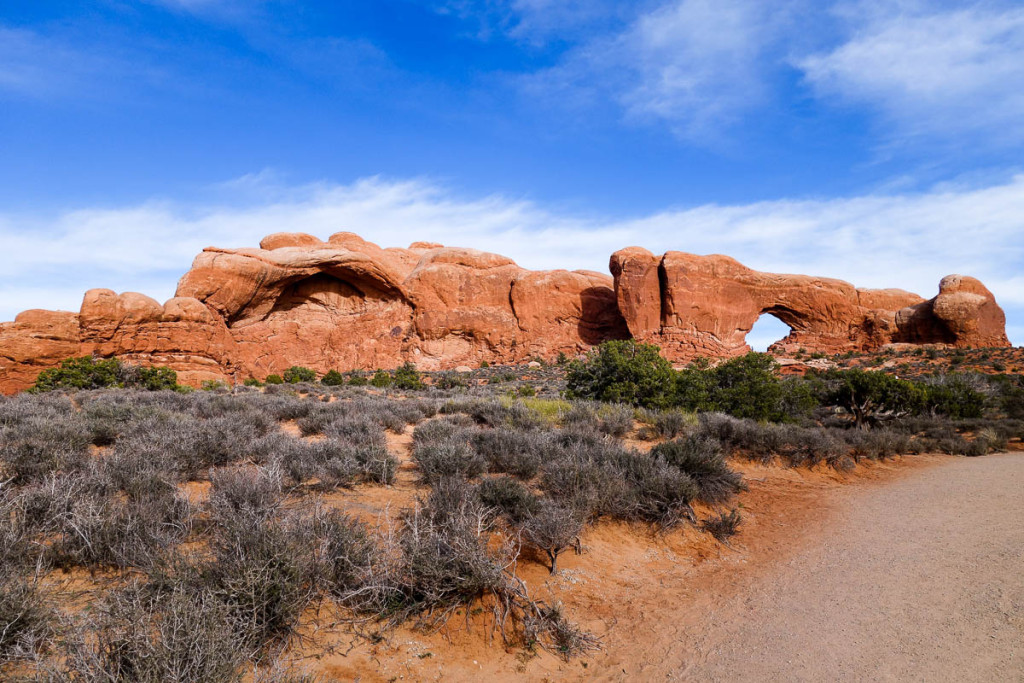 With just half an hour until it was time to head back for the airport, we quickly got on over to Double Arch. We only had about four seconds there though: had a peek inside, and that was that.
On the whole though – what a day! Minds numbed by the beauty, but numbed fingers somehow still kept pressing the red button!…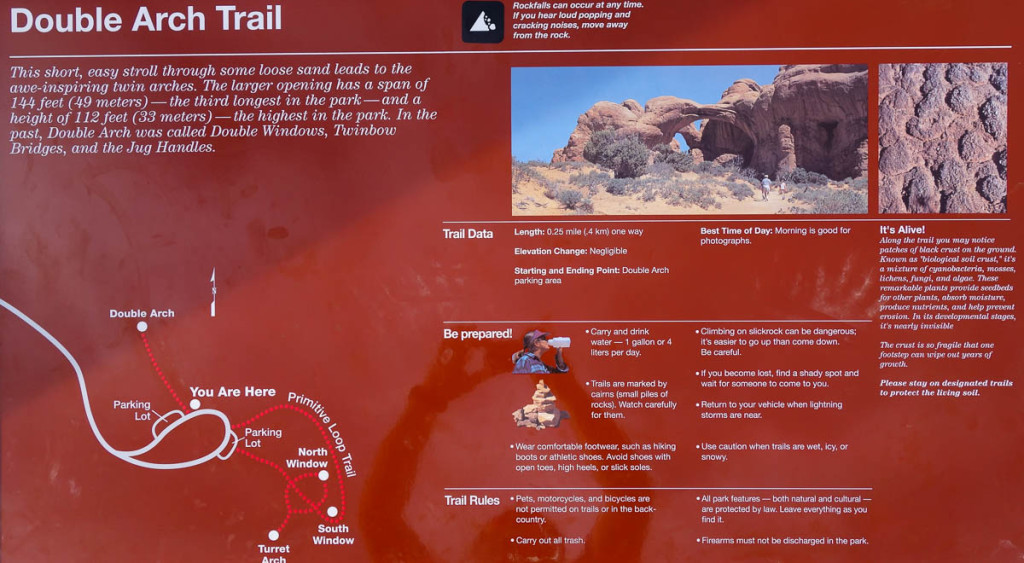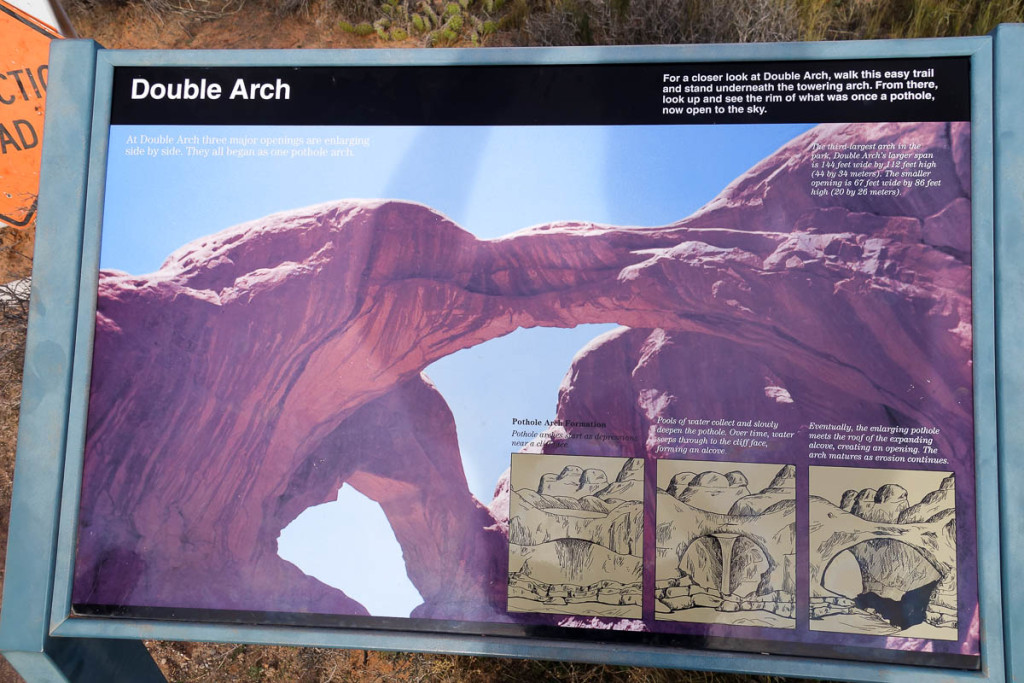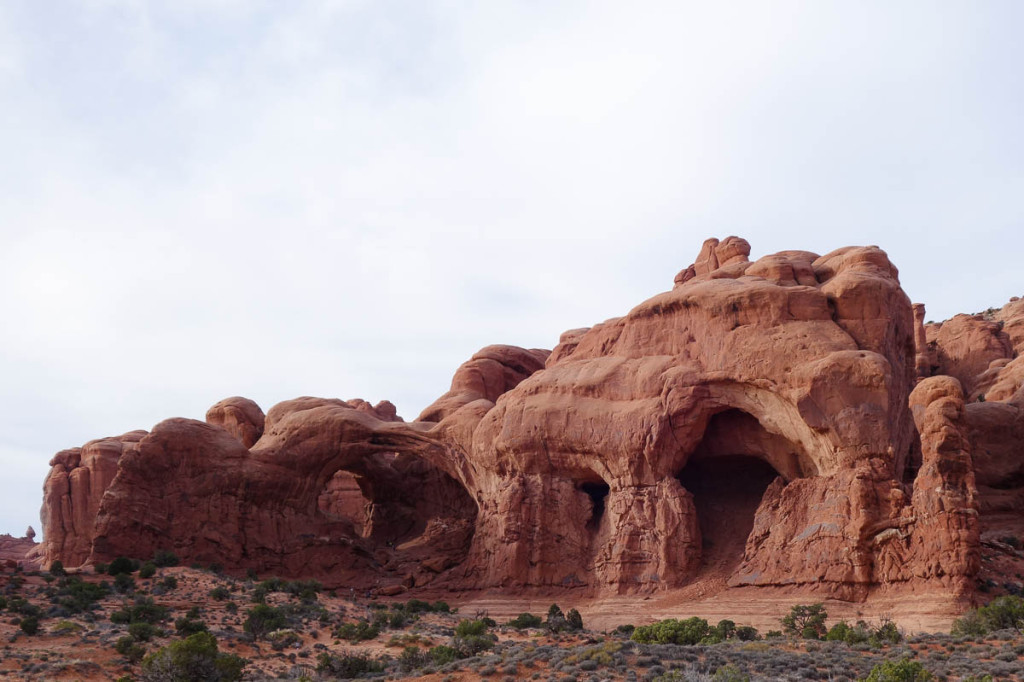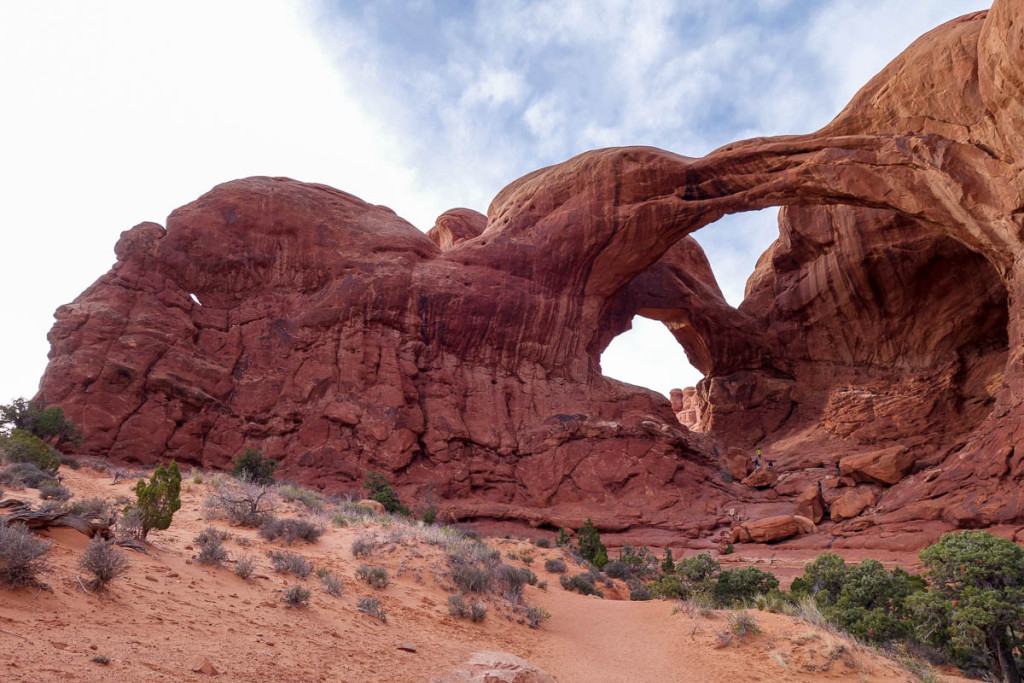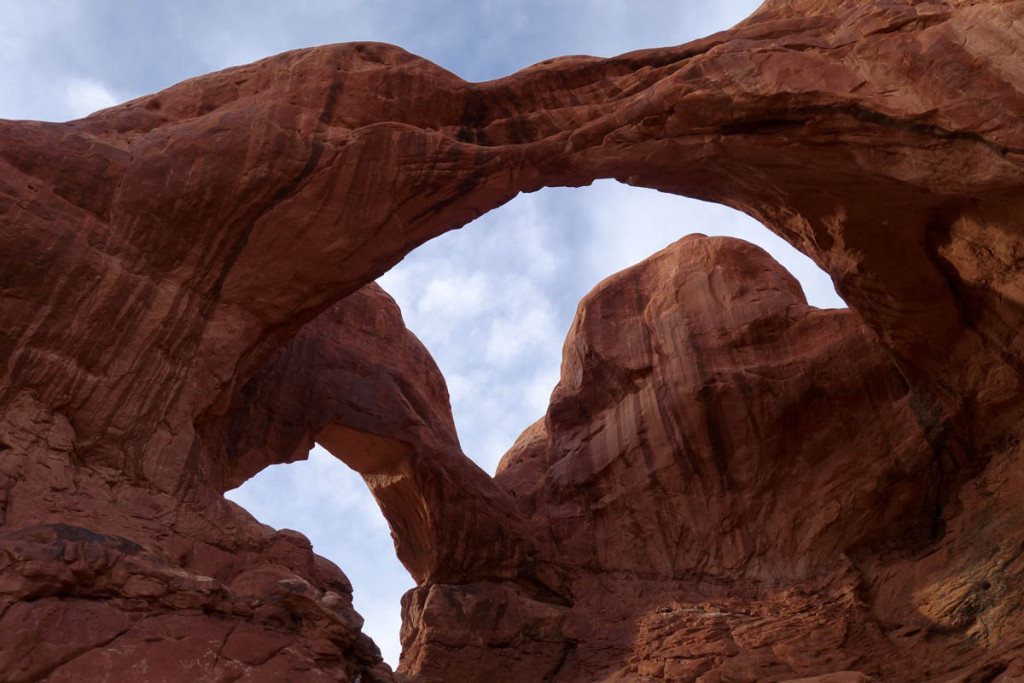 The remarkable rockiness of Utah – I heartily recommend it to anyone who likes having their mind blown by natural beauty. Problem is there's so much of it. Like I say – we only saw nine of the 2000 arches. Yep, you could spend months here checking them all out. I wonder – would that get samey and tedious. I've a feeling not – at least for me.
Interestingly, some of these beauties are still in the process of being formed. Here, for example, a new arch is appearing by the Colorado River, which we saw on the way back to our hotel. As our guide said, if we return in 10,000 years we'll be looking at a new arch: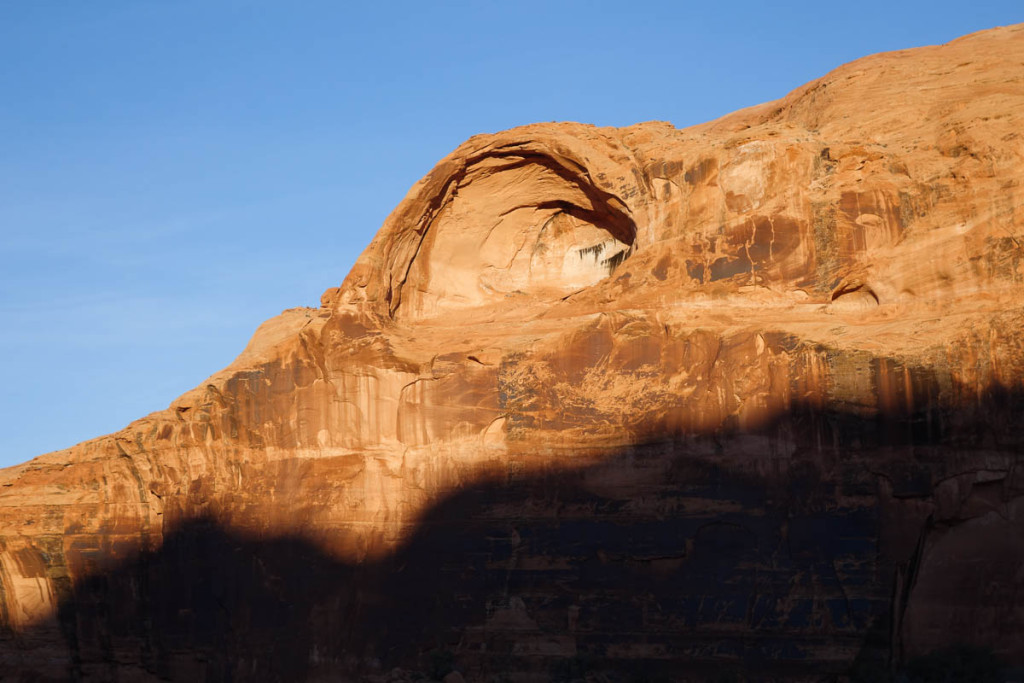 But it's not all arch, arch, arch here. There are other equally fascinating formations: for example, Balanced Rock. Martian? 1970s smart-TV? Just how does it stay upright?!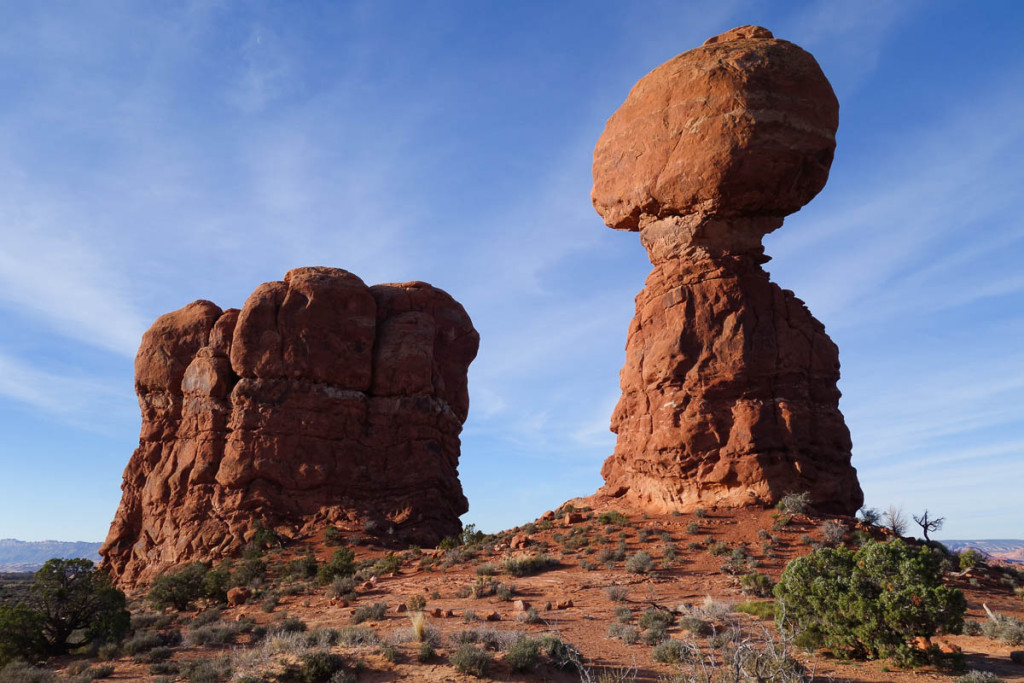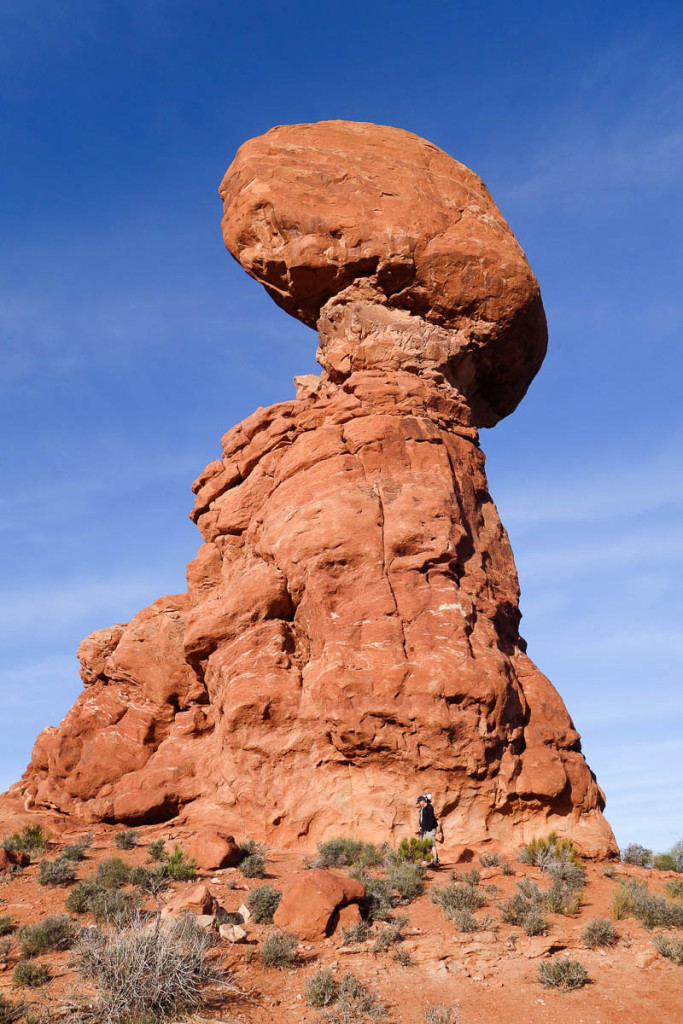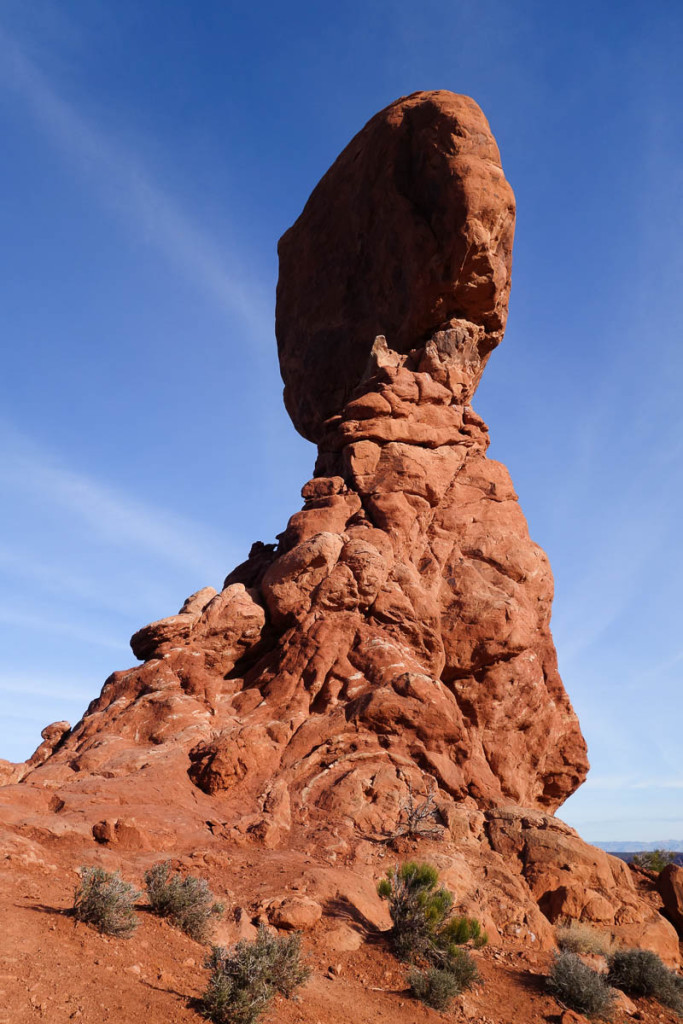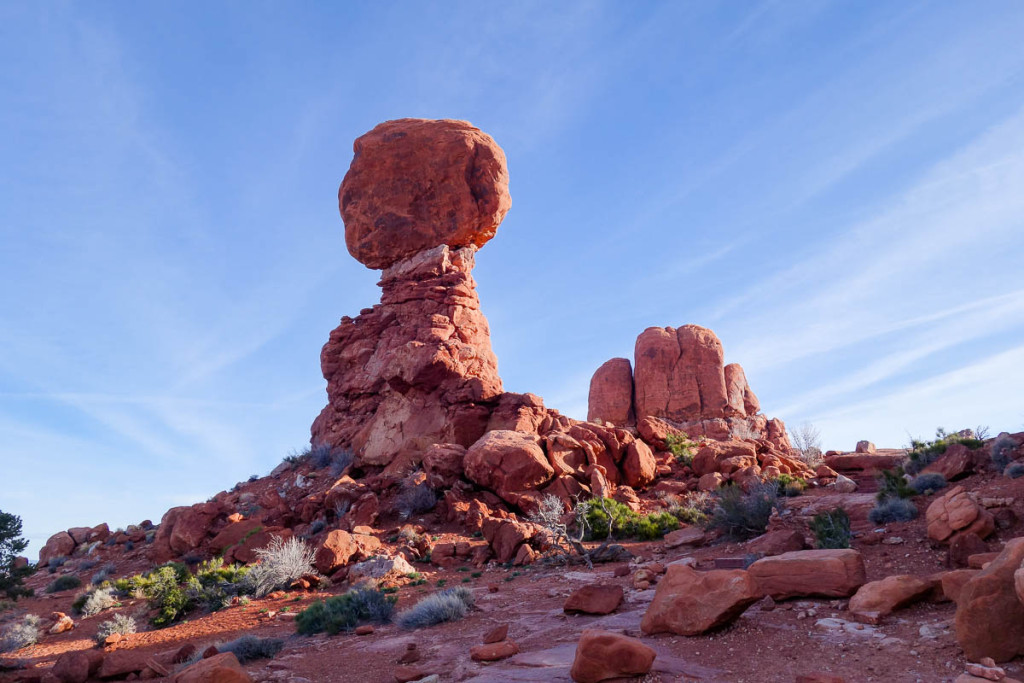 Utah's sphinx!
The sights from the road are also spellbinding. If you never left the car you'd still be gobsmacked: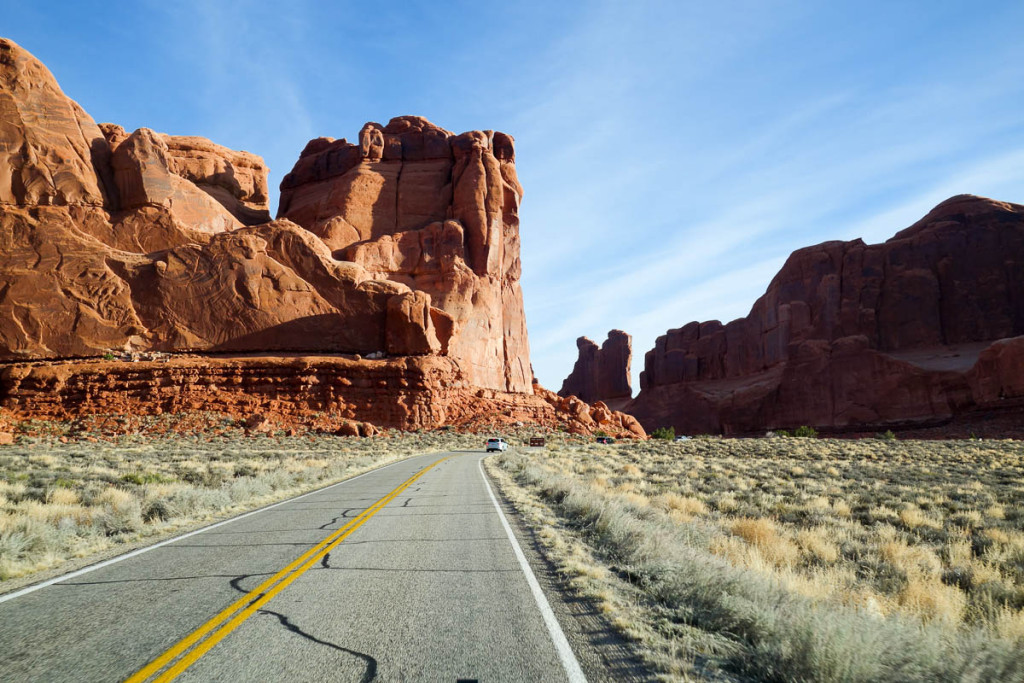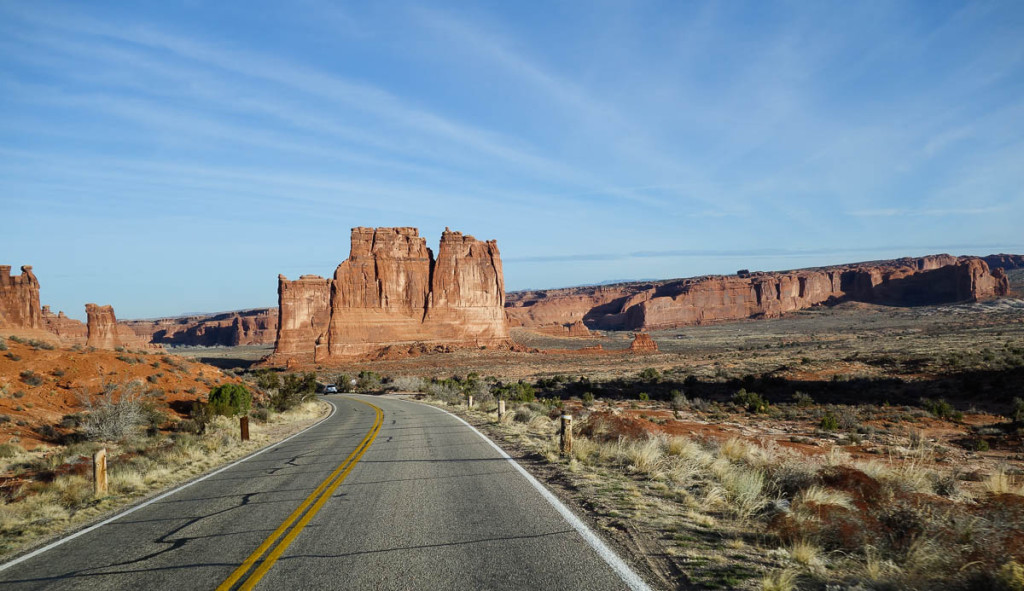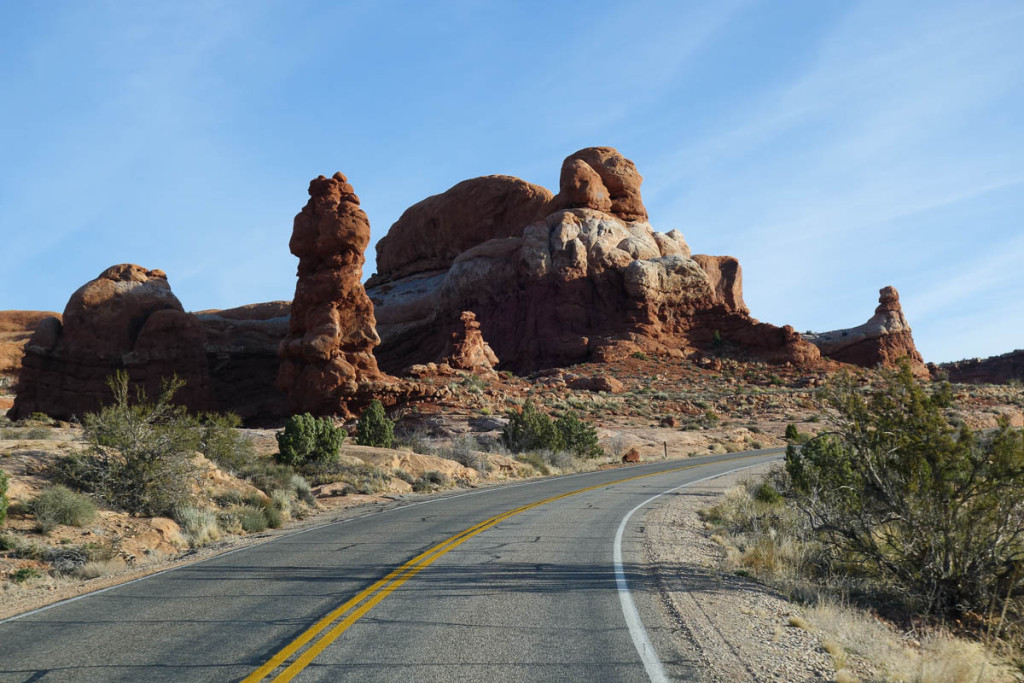 Here she is, Arches National Park! The red ringed places are the ones we visited. Didn't do badly for one day, eh?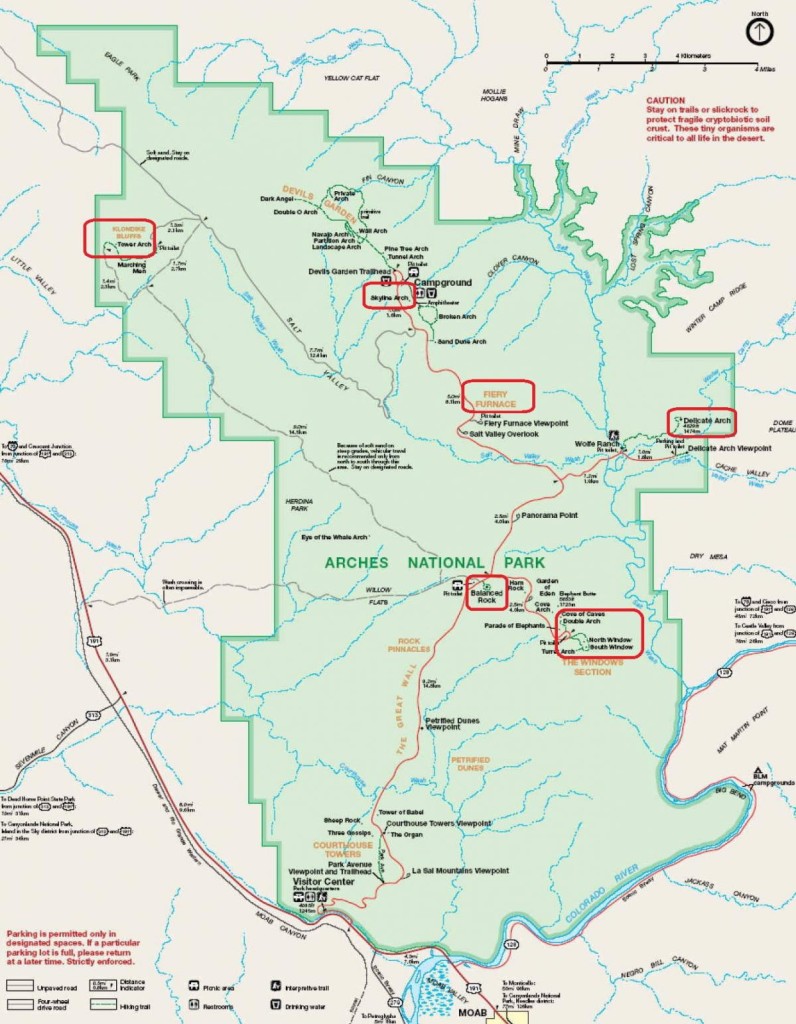 Well, and in closing this satiated post – some photographic dessert for the more persistent…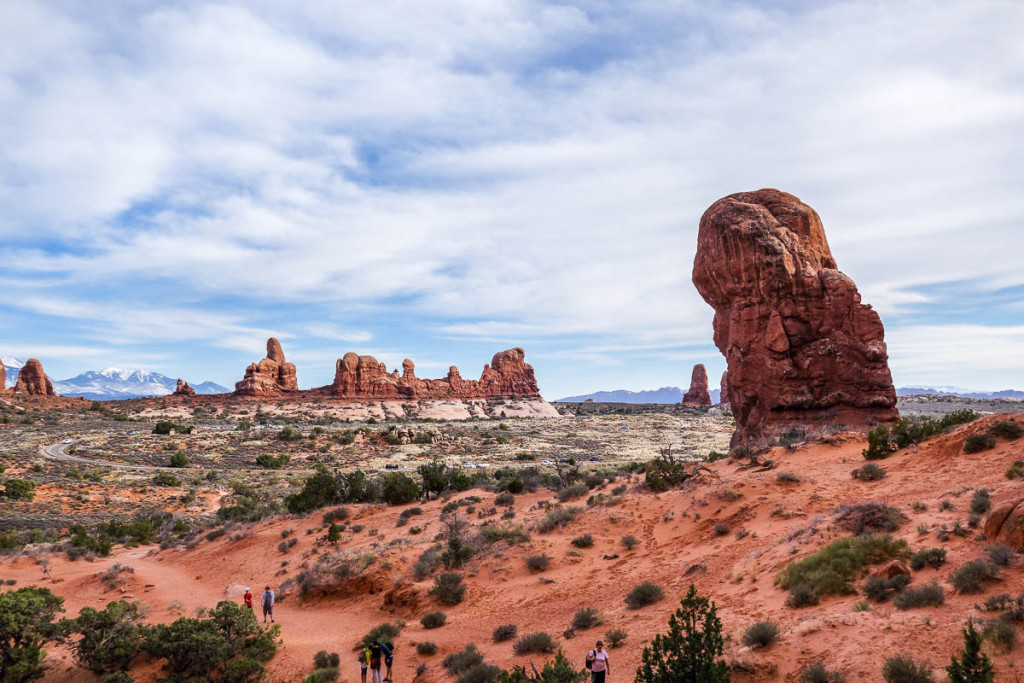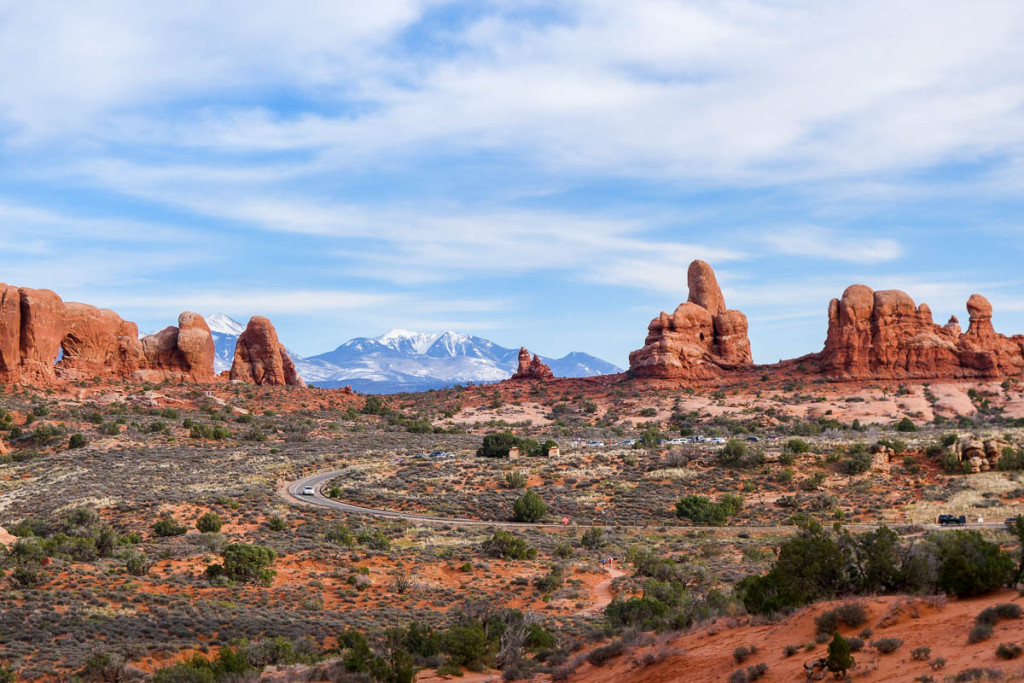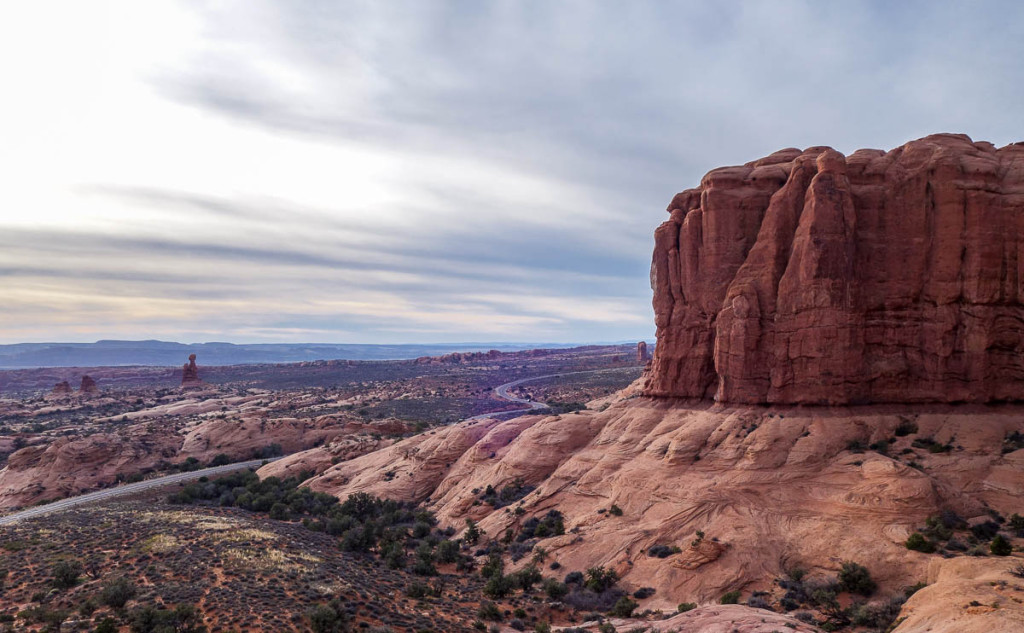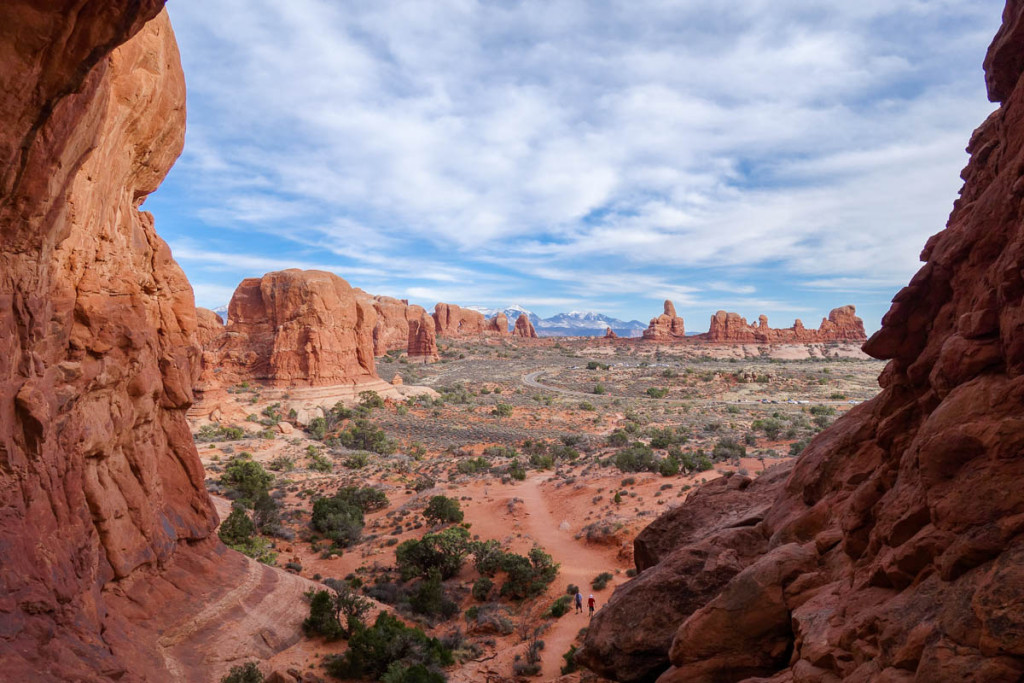 Back onto the plane and off for more business. Needs to be done :).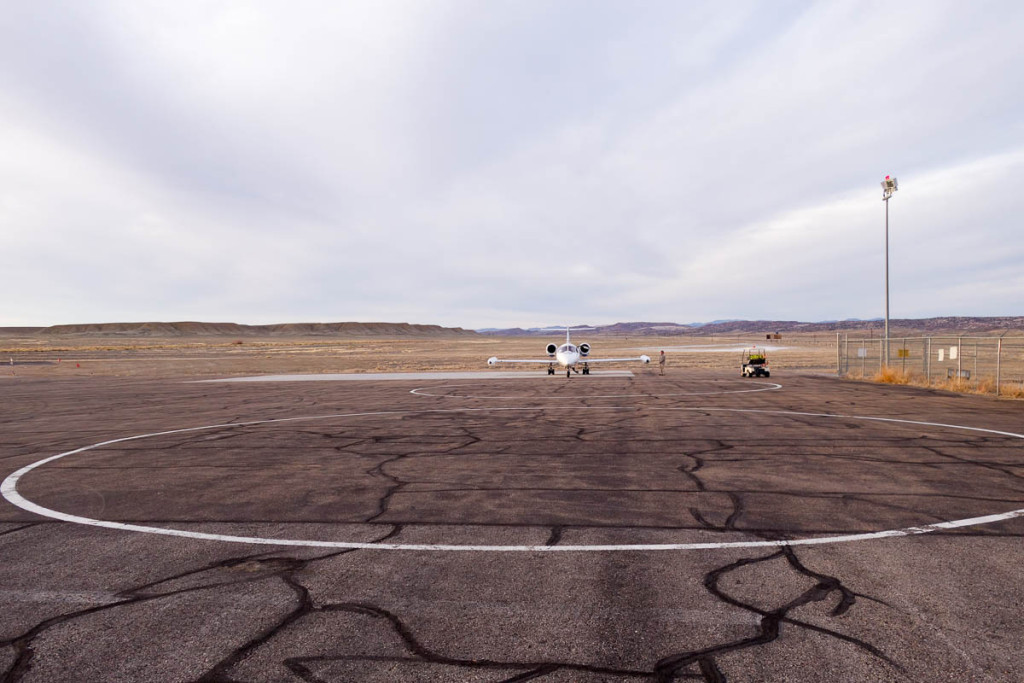 A breathtaking trip to Arches National Park from @e_kasperskyTweet
The rest of the photos are here.