U tire of Utah's canyons? Not possible!
The red rocks of Utah – a simply captivating sight; from the outside, that is, which is what we checked out yesterday. Today it was time we had a look at all this from the inside. So off we headed to the Arches National Park's Fiery Furnace rocky massif. This is what we saw…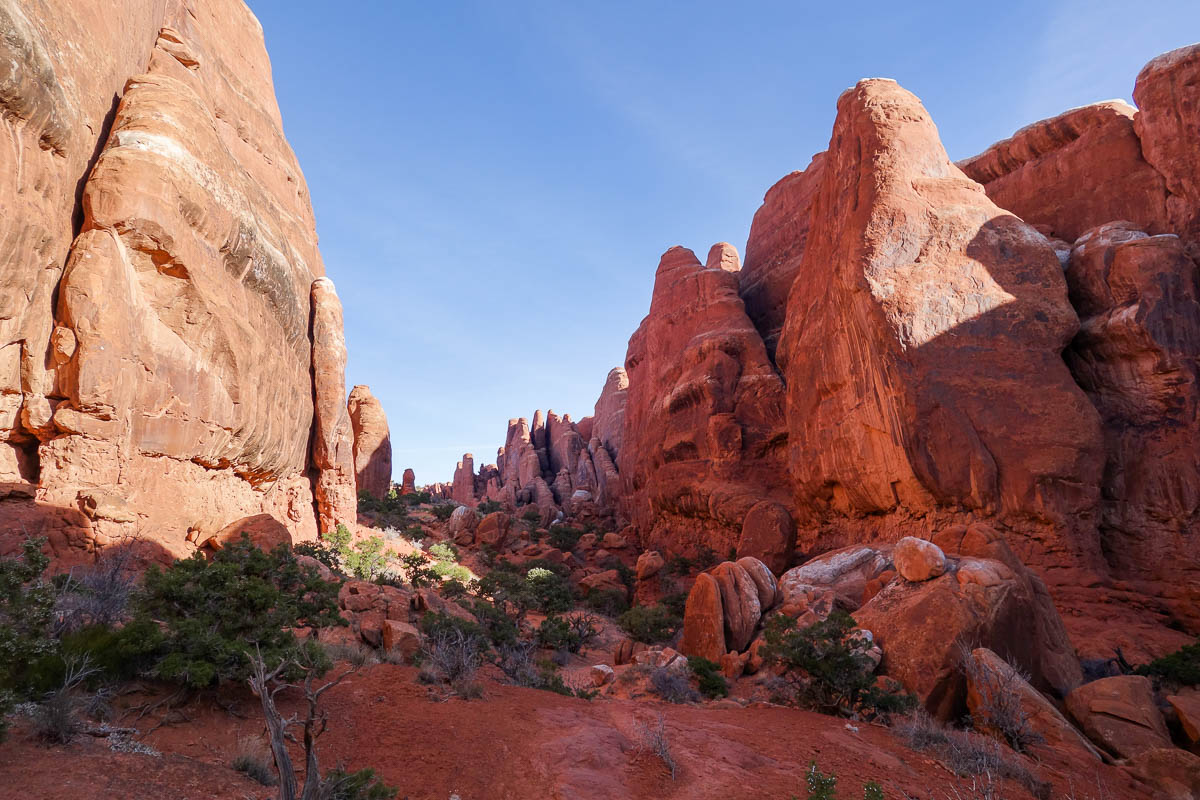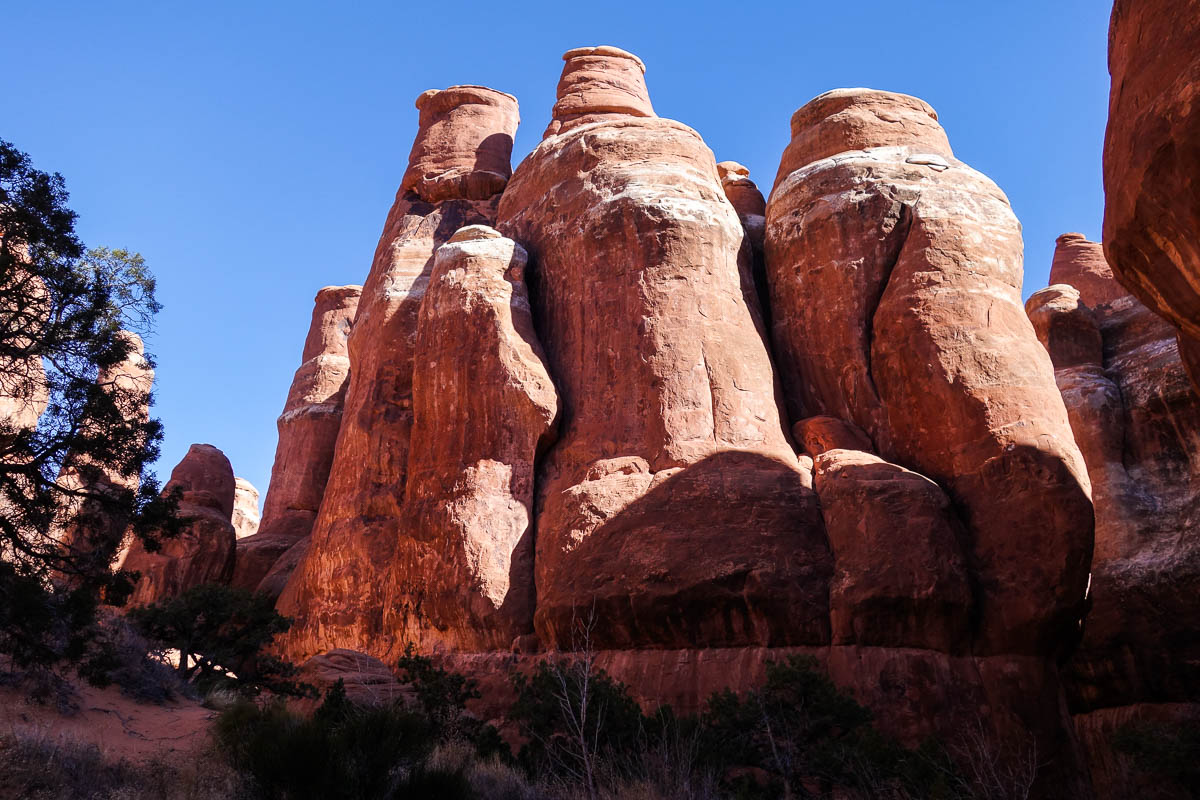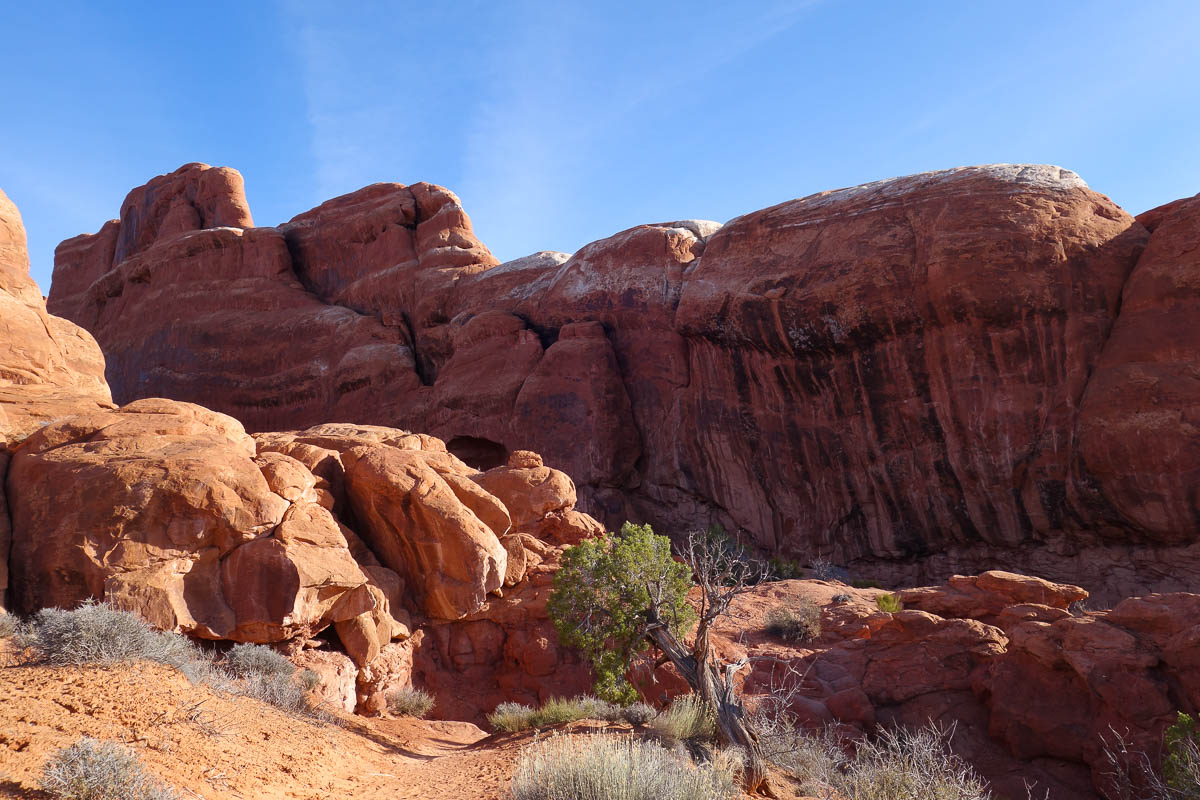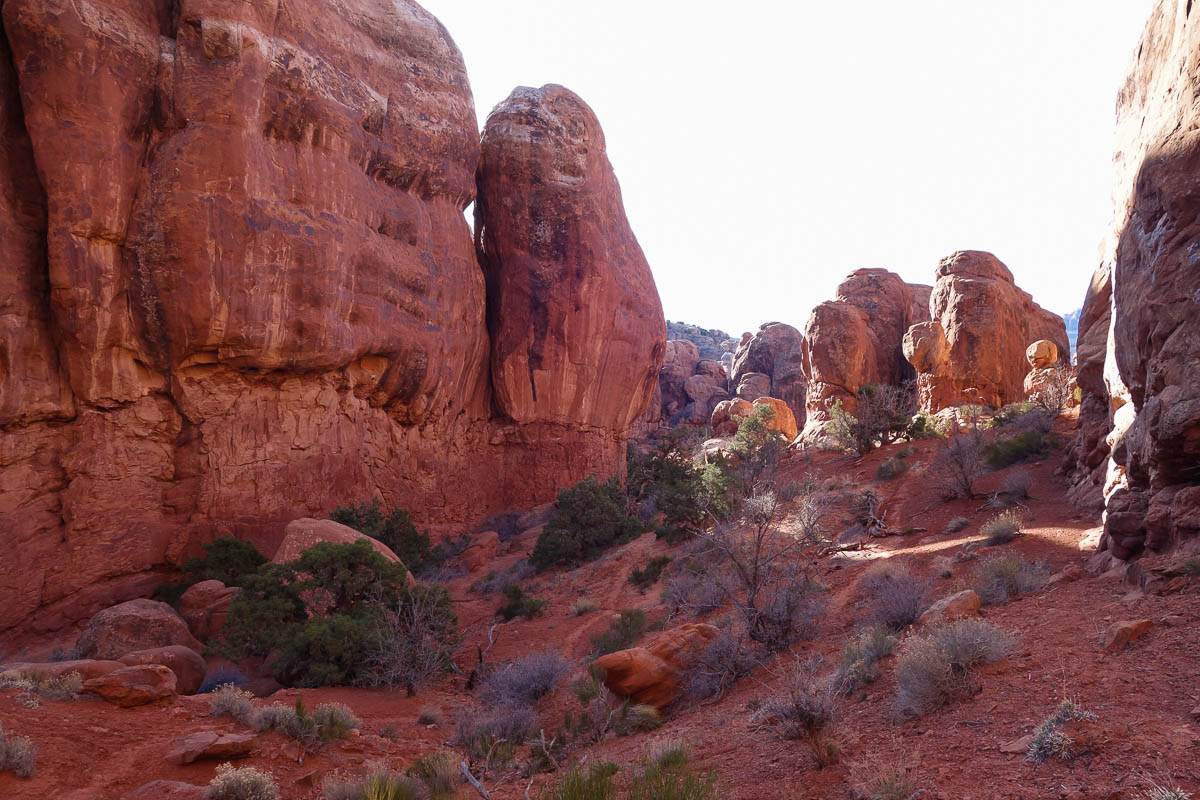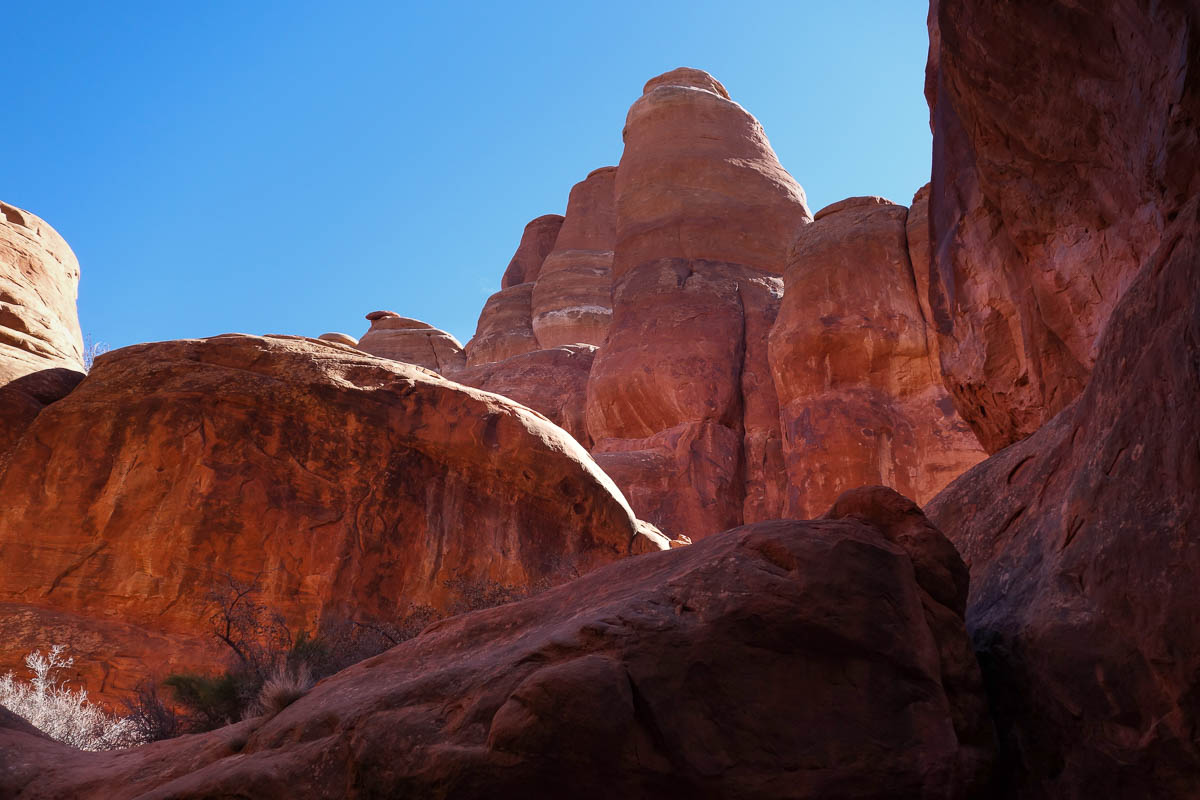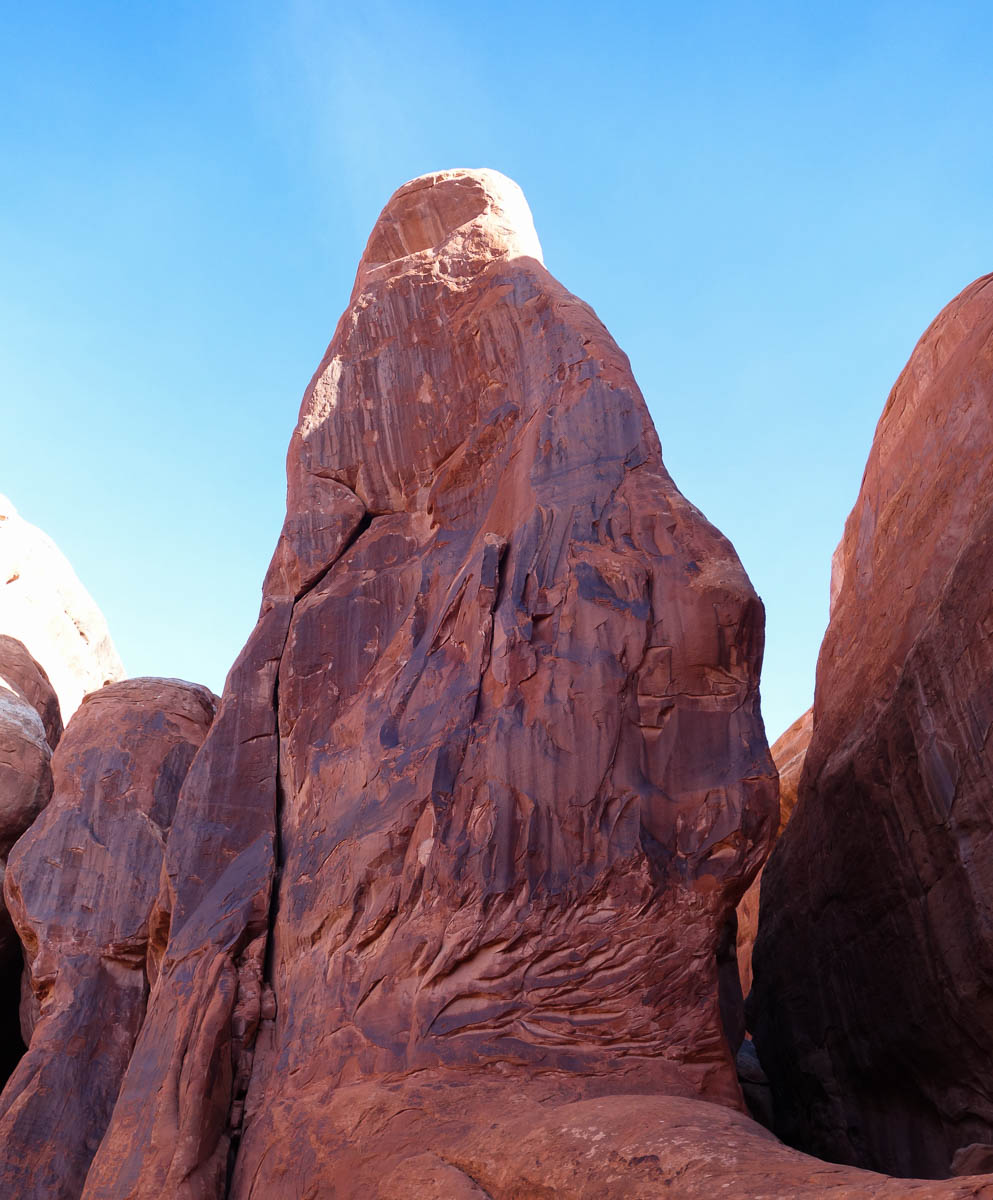 The Fiery Furnace is a set of red and white striped sedimentary rocks that were created eons ago, which were then molded by the elements for further eons. The formations were originally caused by earthquakes, which somehow crumpled up all the rock into long parallel slivers (precisely how I don't know; the guide did, I think, tell us, but ohhh was he detailed – I was too busy taking it all in visually:). Later, other earthquakes crushed the rock perpendicularly to the existing long thin formations. Then this lattice of rock was eroded away over hundreds of millions of years to give us what we see today. Which is this: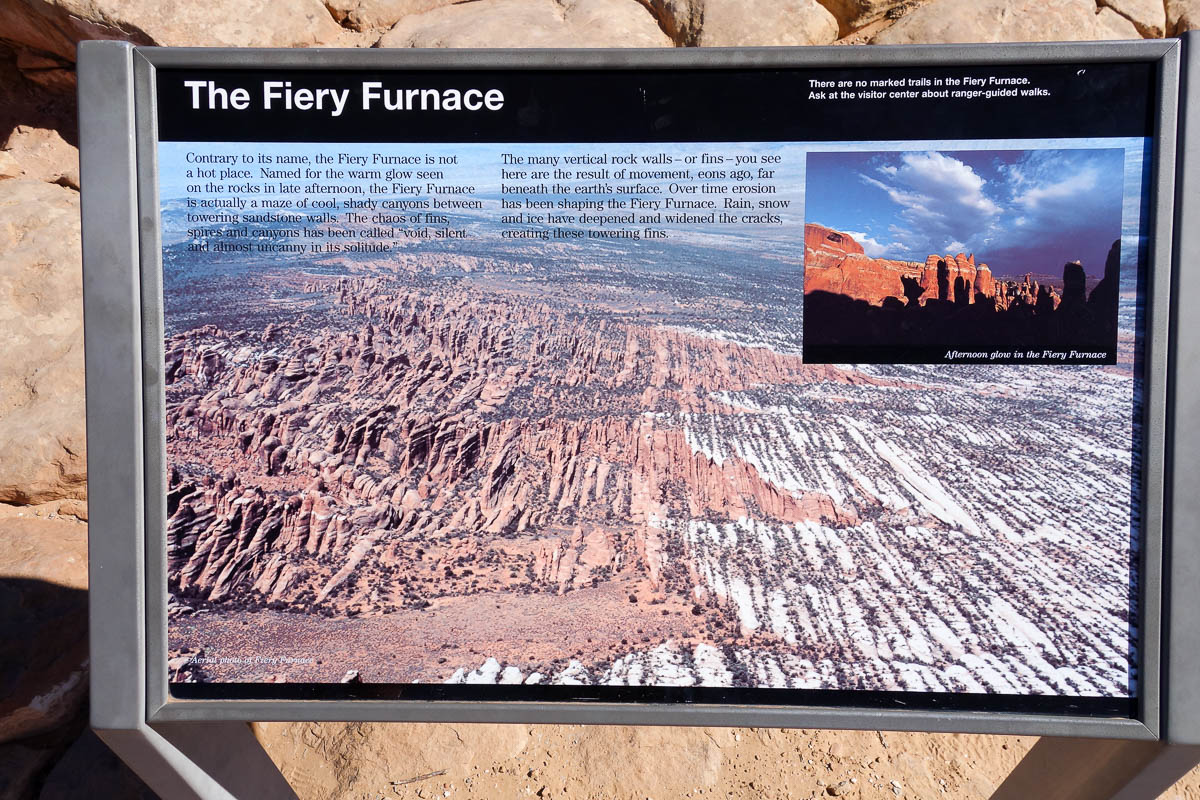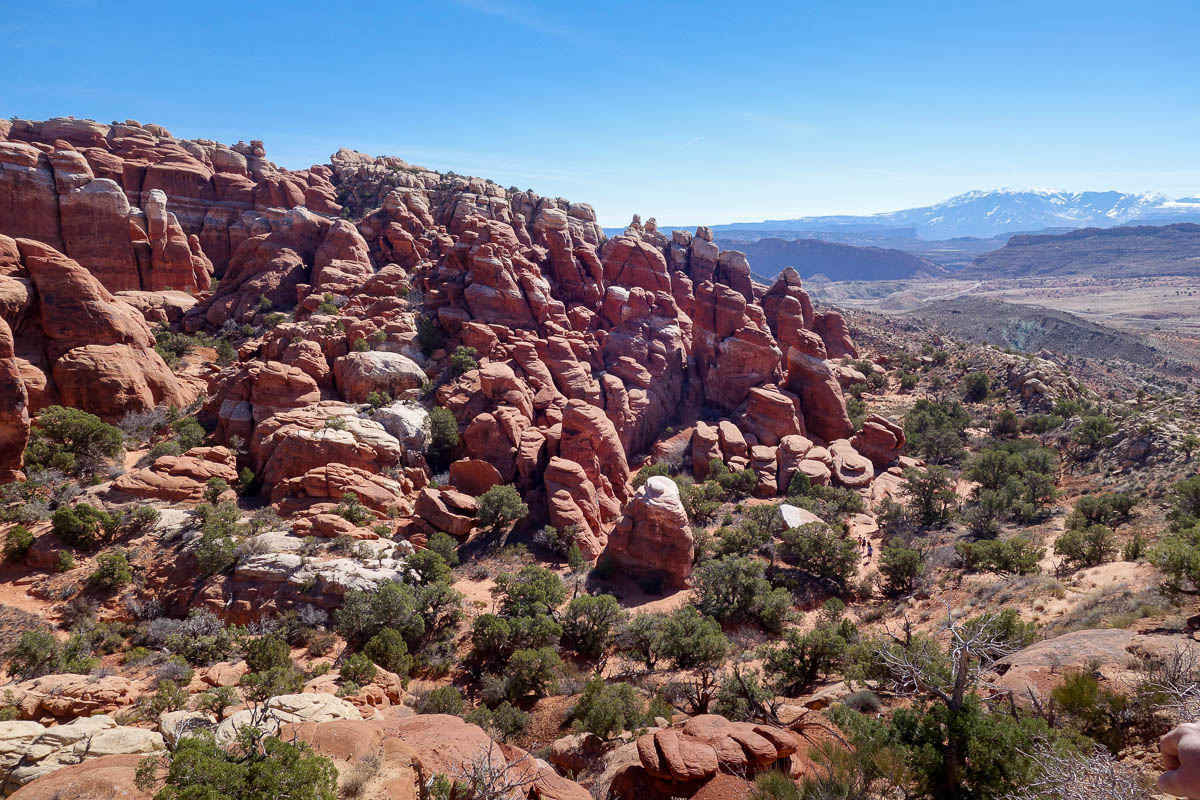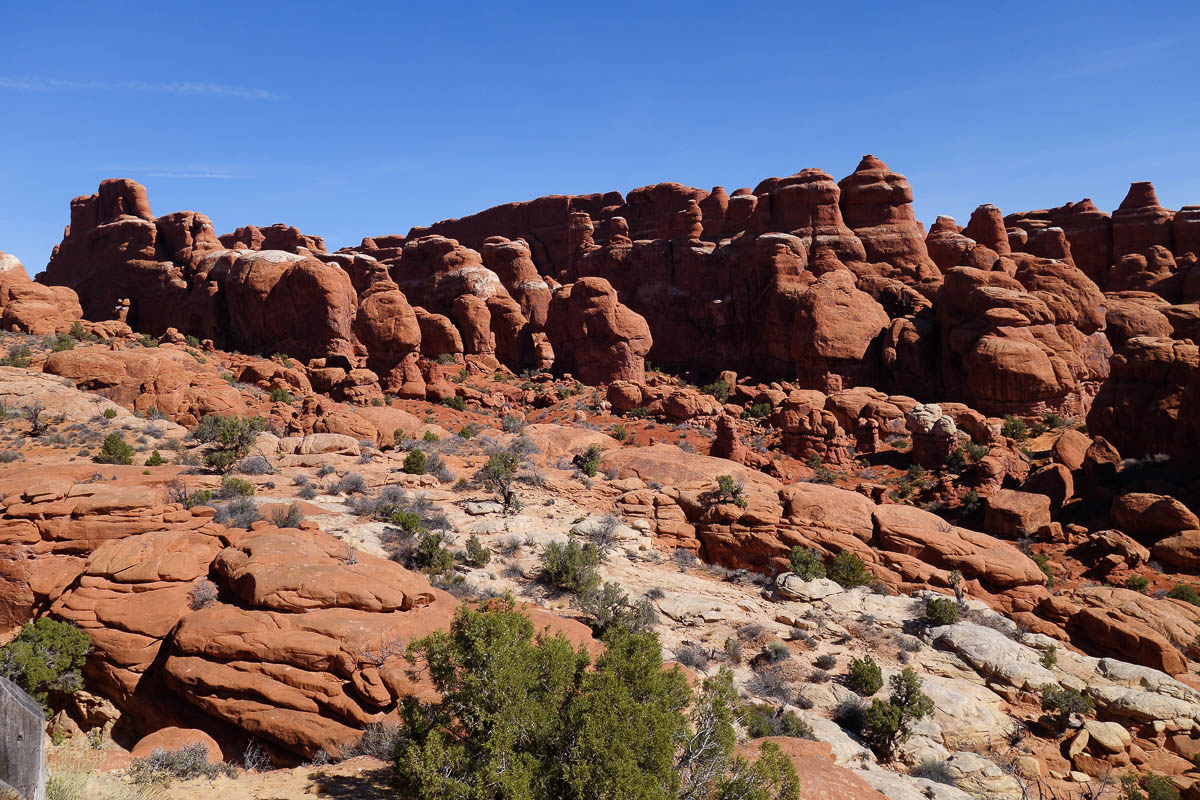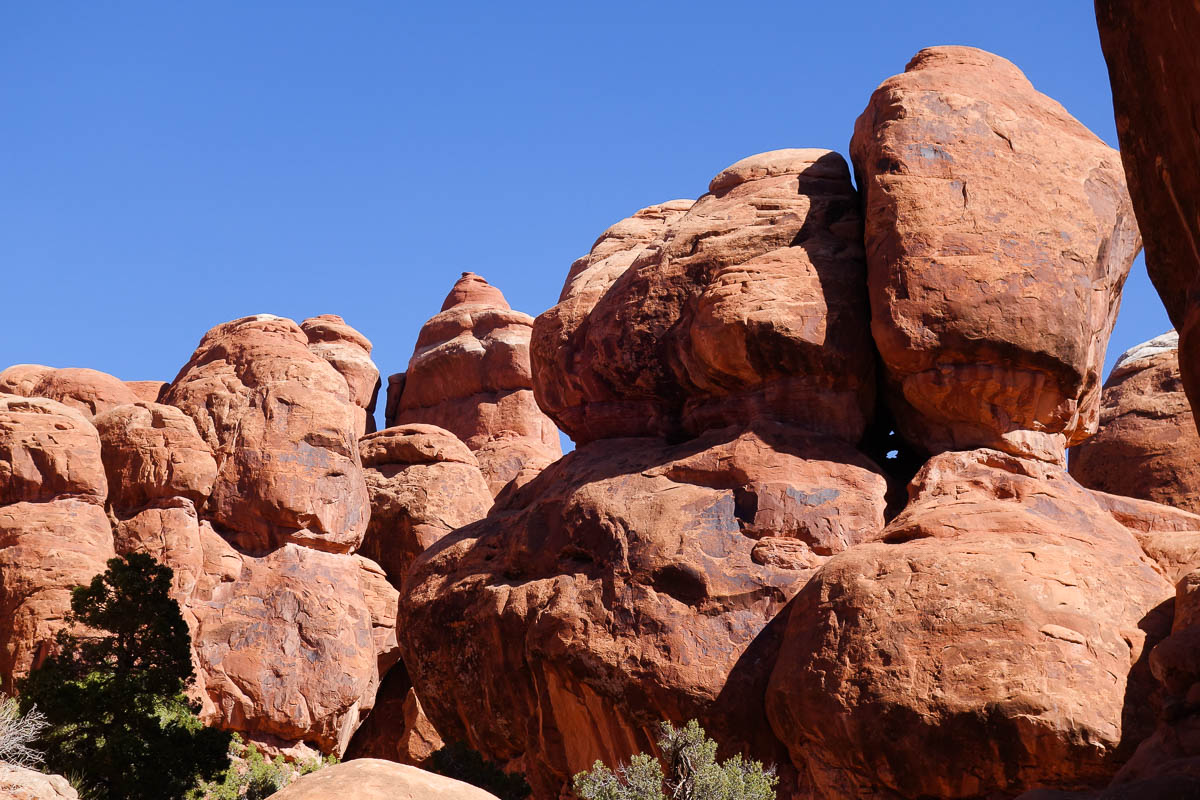 All right. Sleek red exterior fully inspected, time for a peek under the hood…
At the base of the massif there's an entrance through which you can get to a labyrinth of caves, corridors, tunnels and burrows. A guide is sure needed here, otherwise you might not make it out again. Or you could photograph your progress throughout the labyrinths, and then use your pics in reverse order to guide yourself back out. Maybe not.
A lot easier would be using the sun to keep your bearings: the rock corridors lie northwest to southwest, the entrance is to the south, so 'back to the entrance' will always be to the left. Simple. Not. Two problems: One – the sun isn't visible down below in among the tall rocks. Two – there are hundreds of corridors here and a lot of them end with blind alleys. So, like I say, you're best off – and safe – here, with a trusty guide.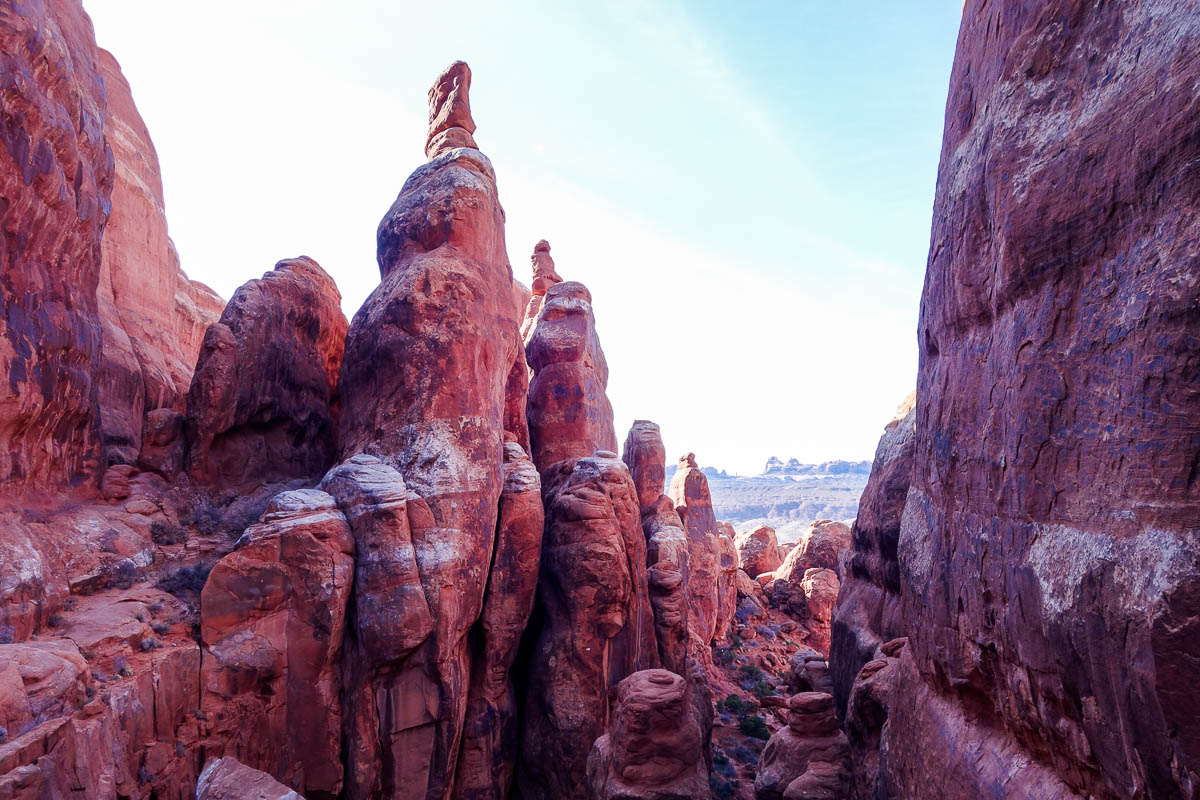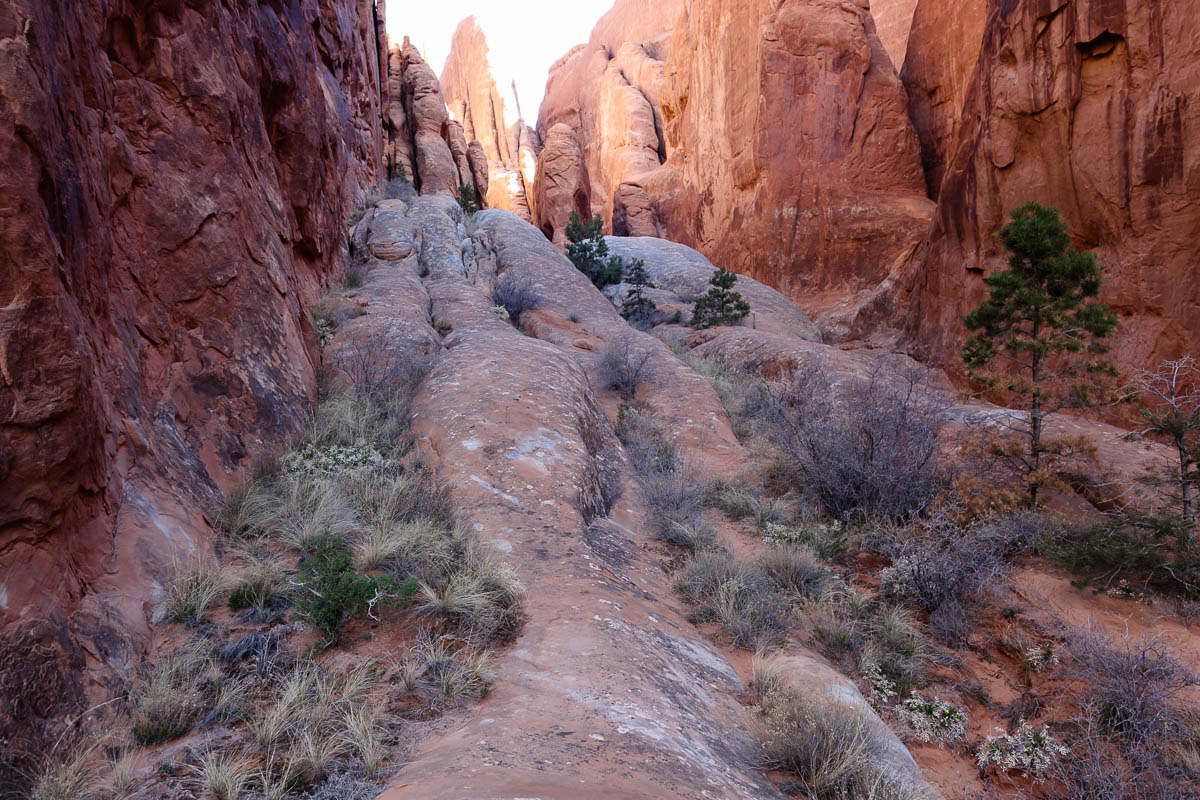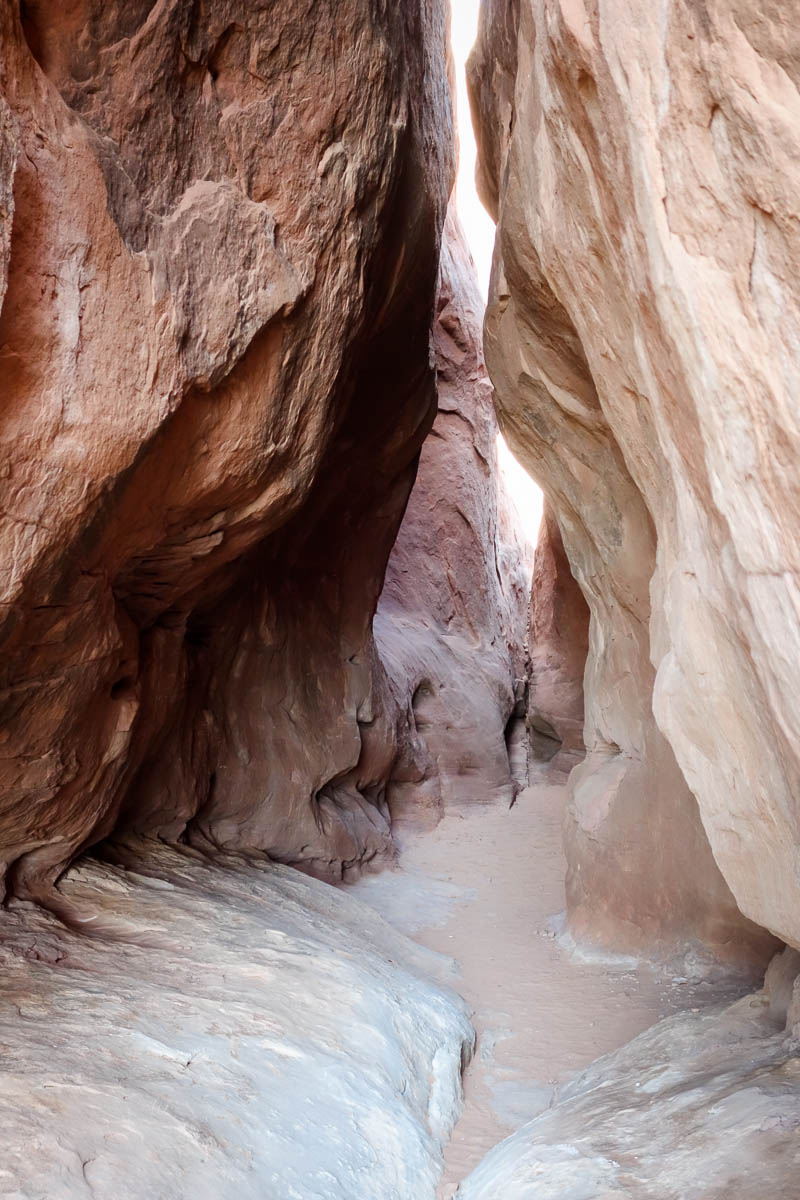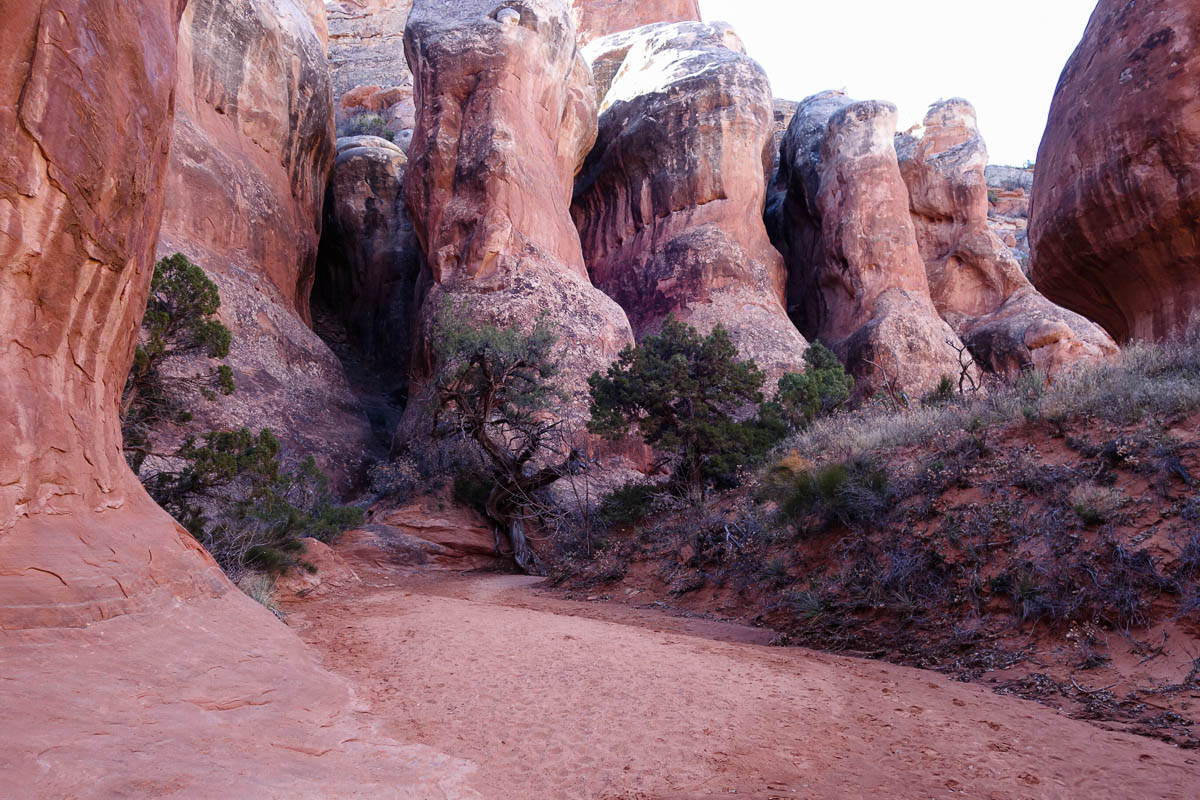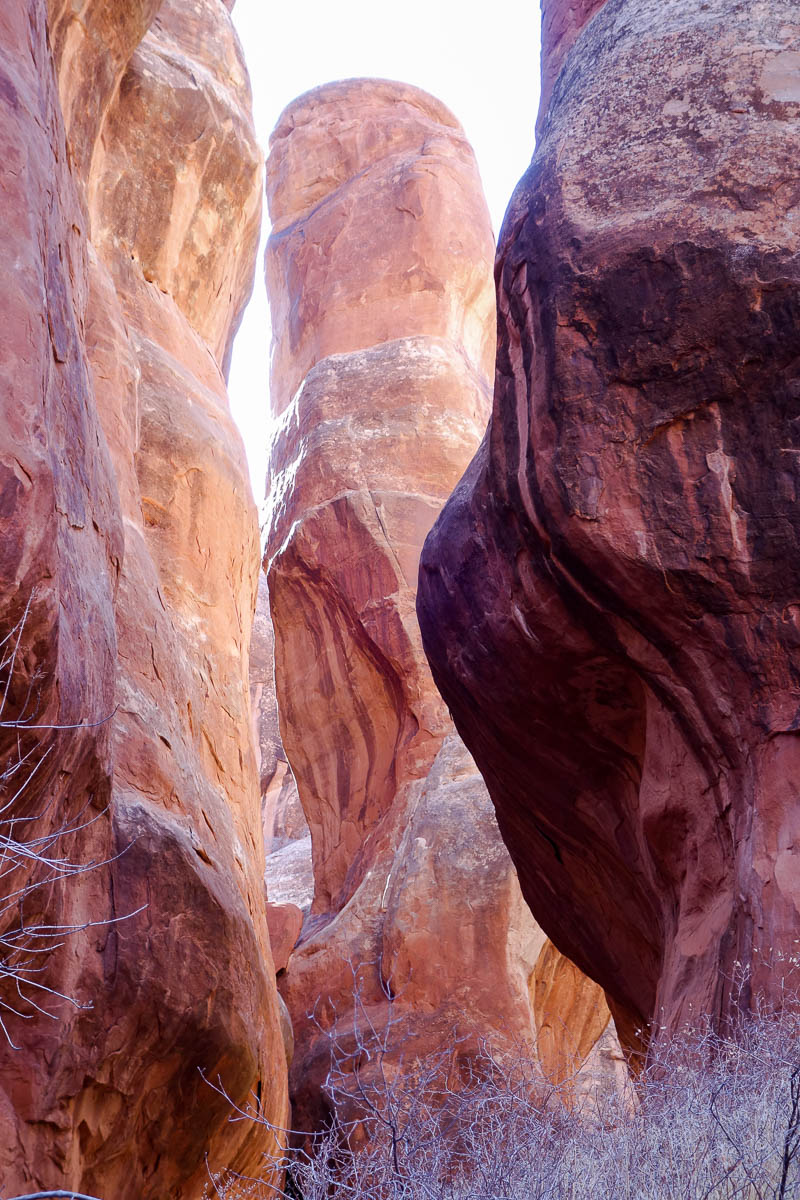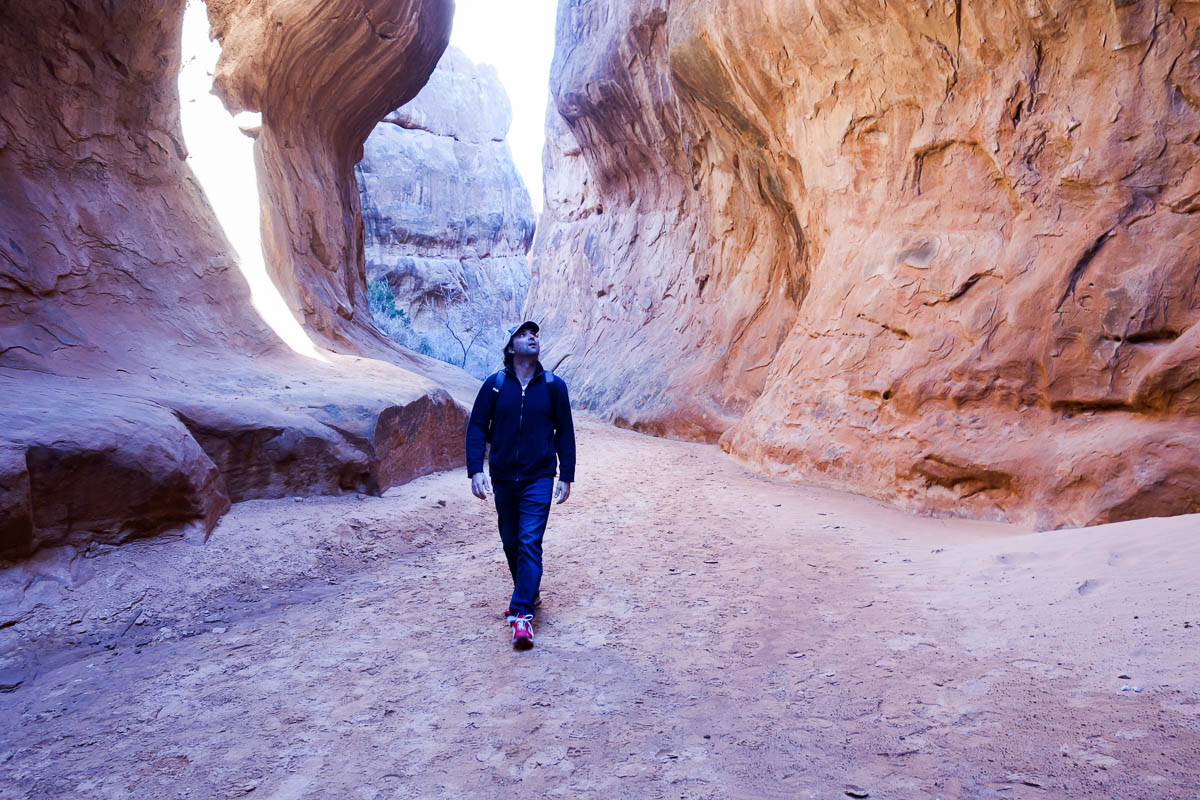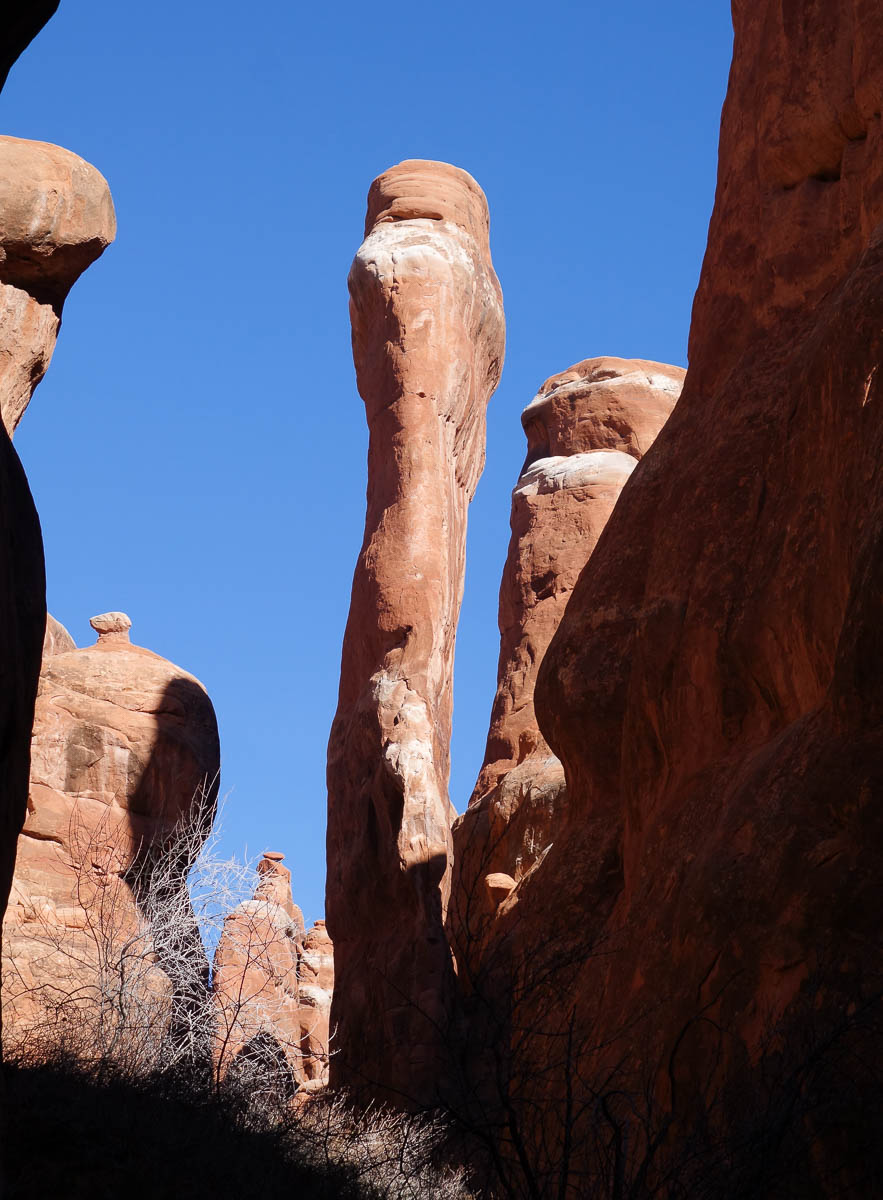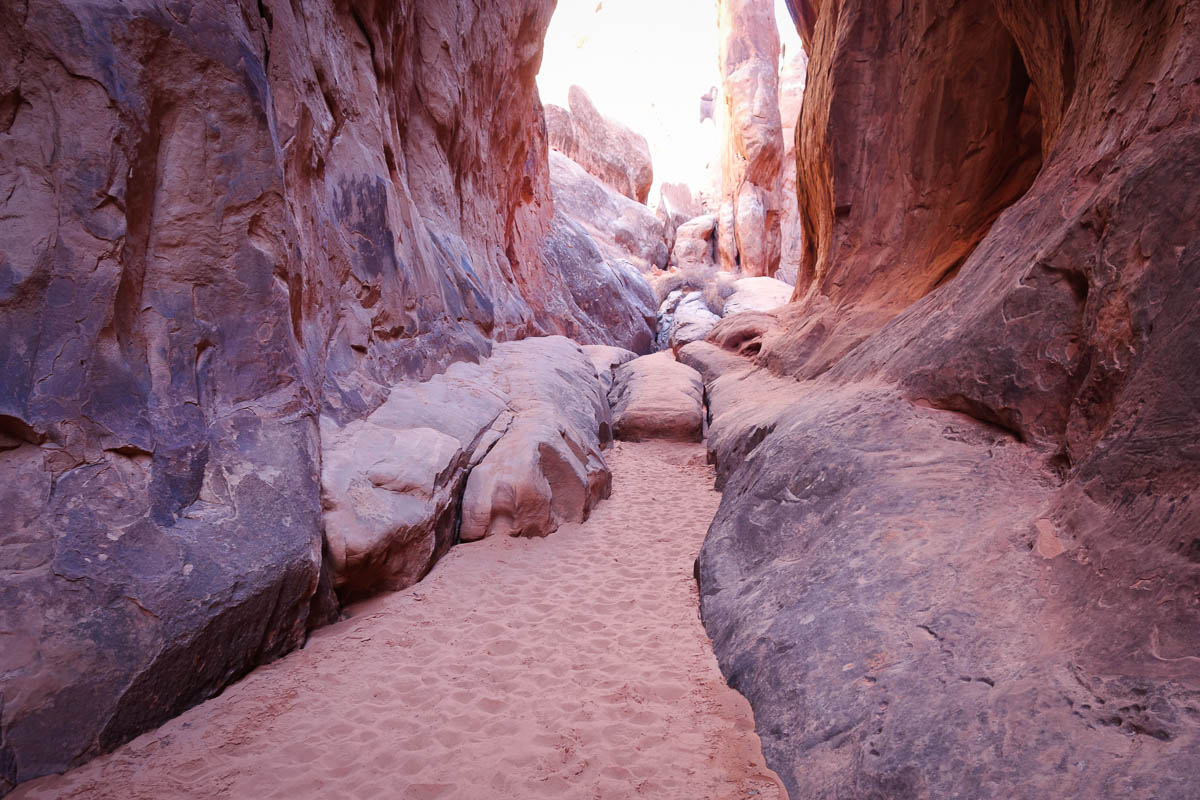 Woh! Surprise surprise! All of a sudden we came across this gem of a natural arch. Can you guess its name?…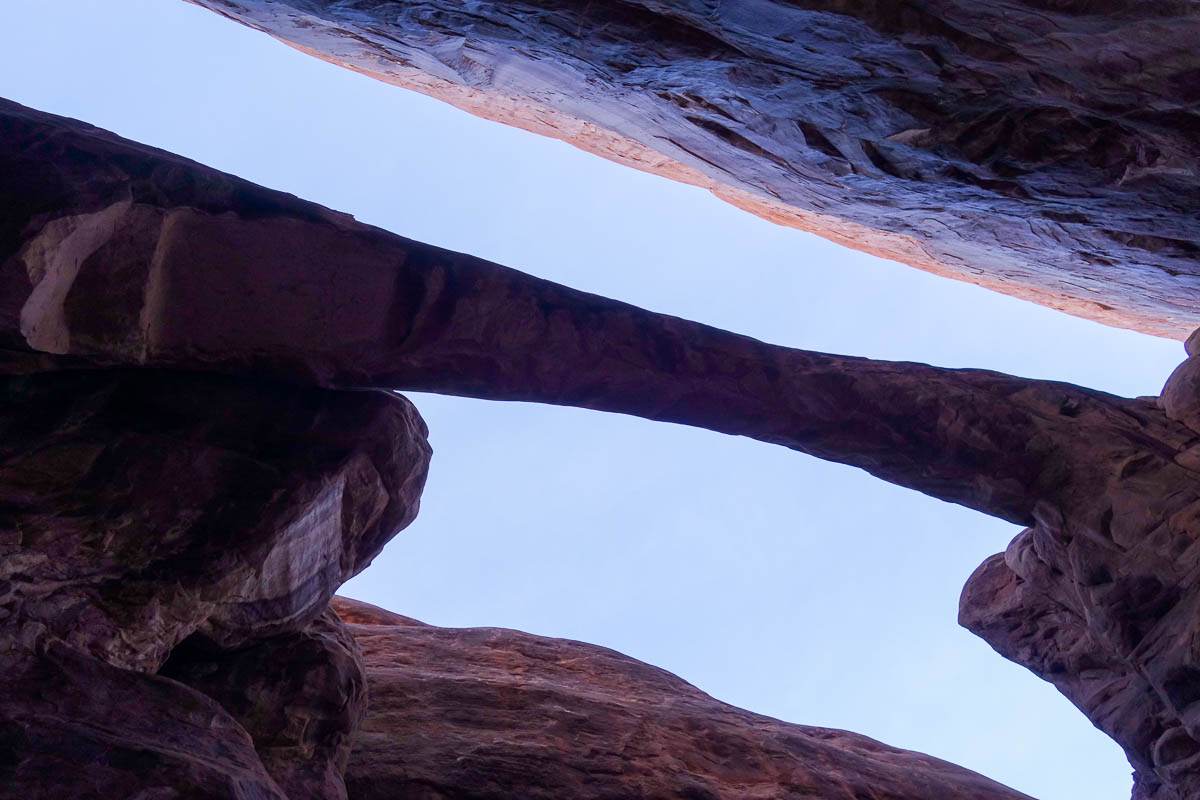 …Surprise Arch!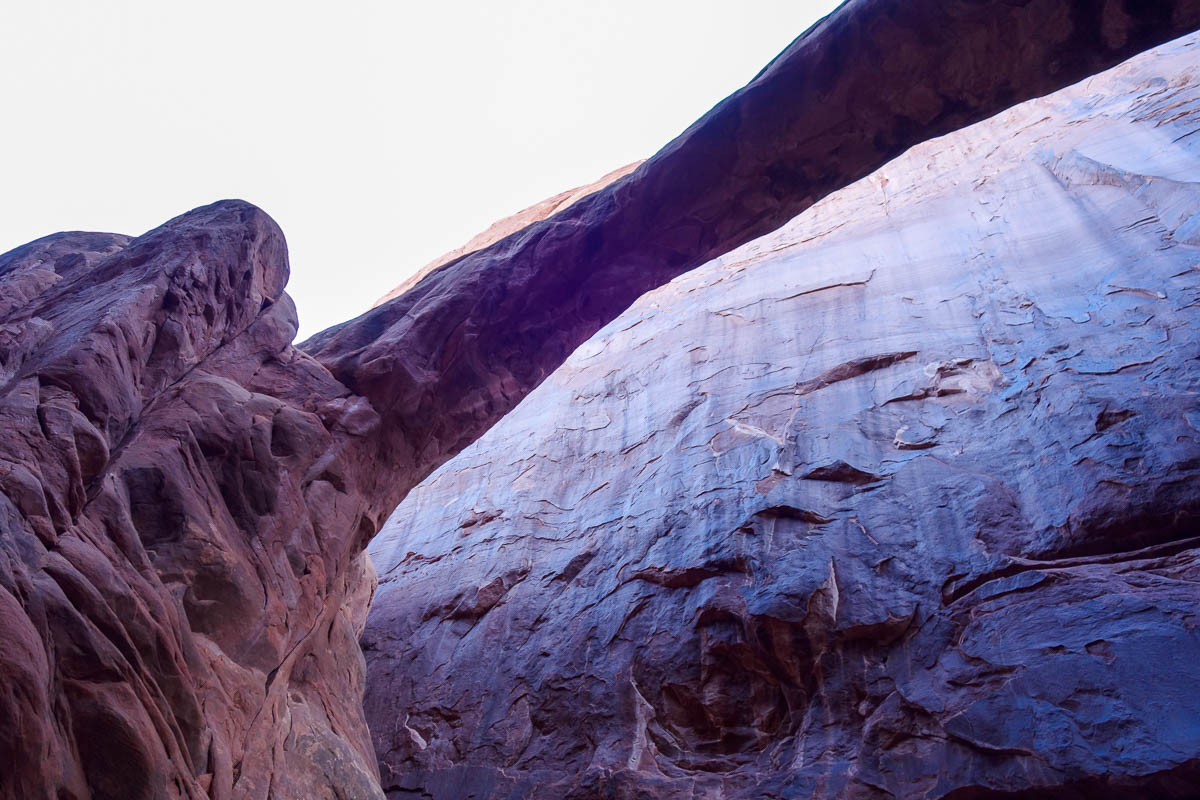 And can you guess the name of this formation?…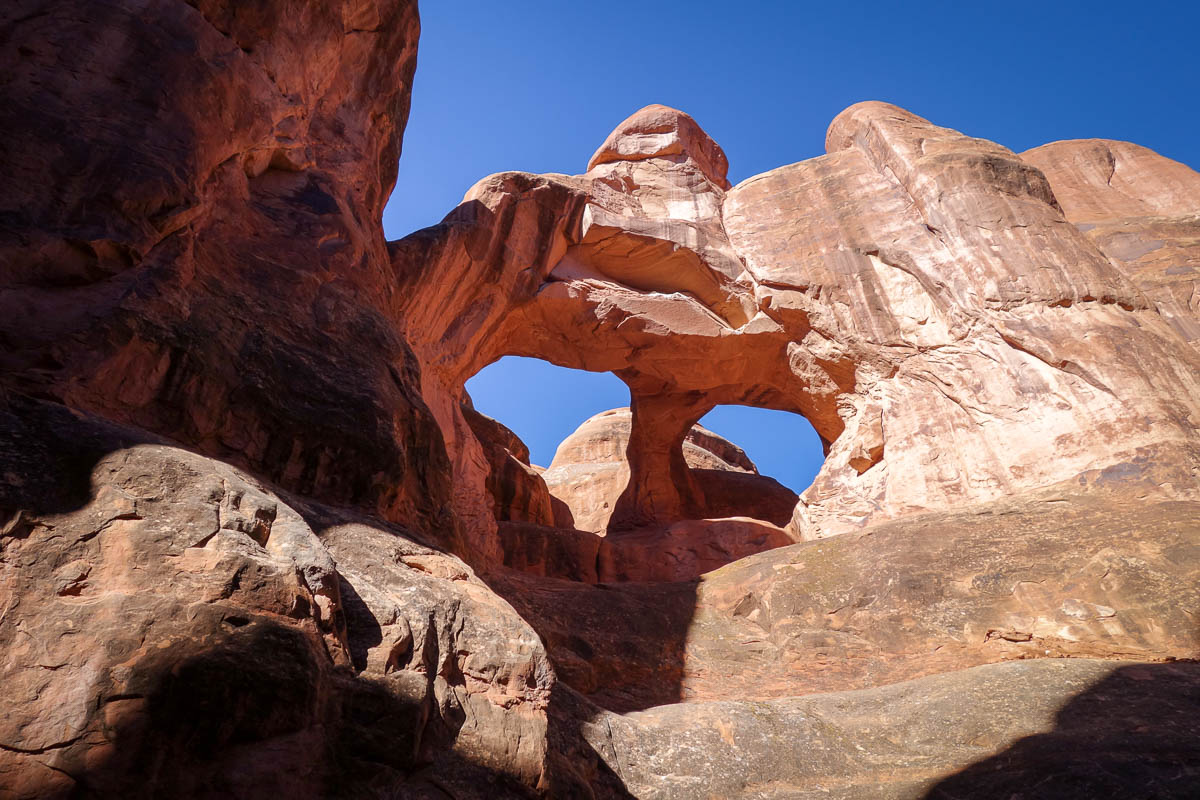 … 'Skull'!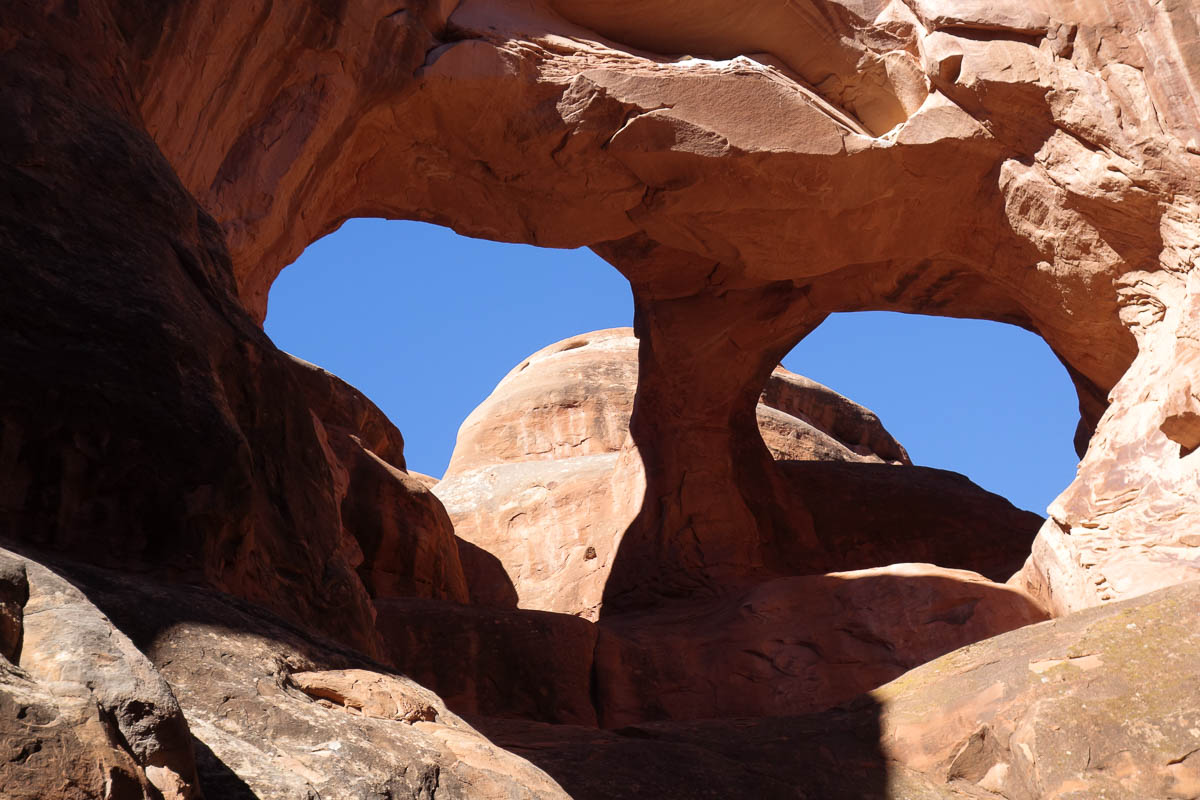 Sometimes the rock's been twisted into bridges…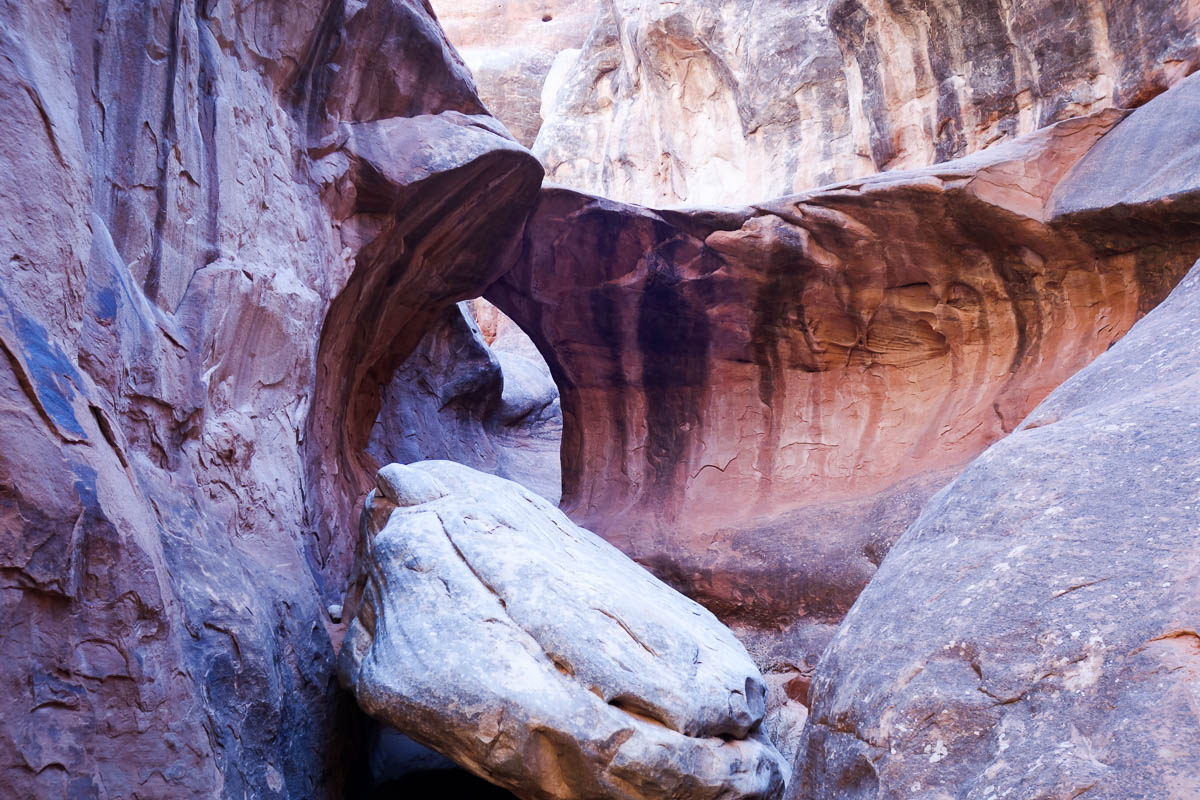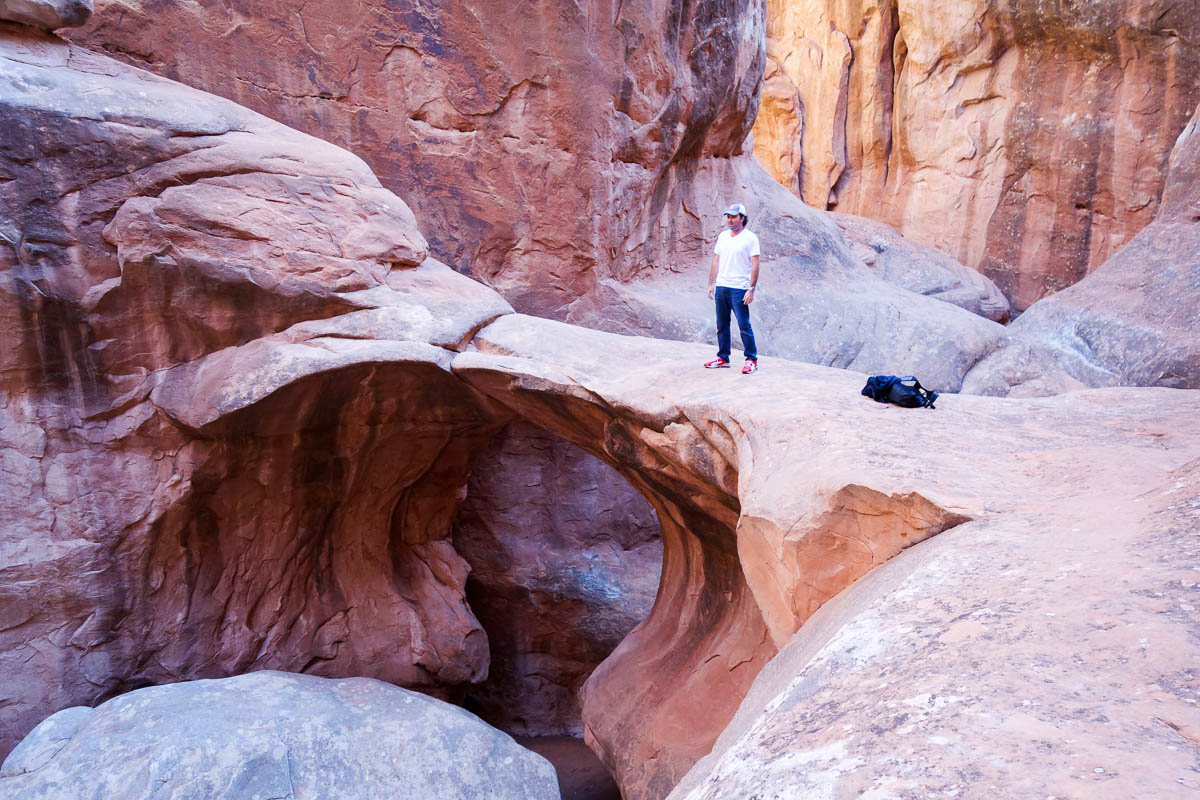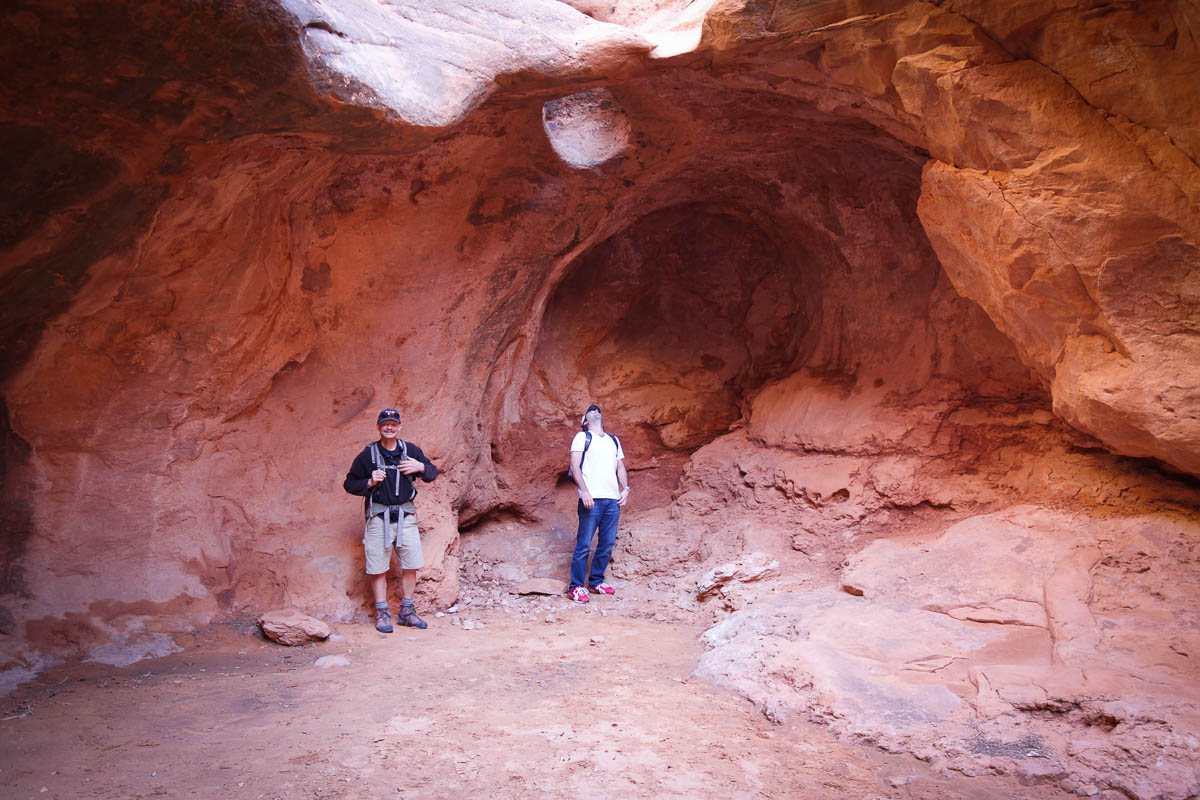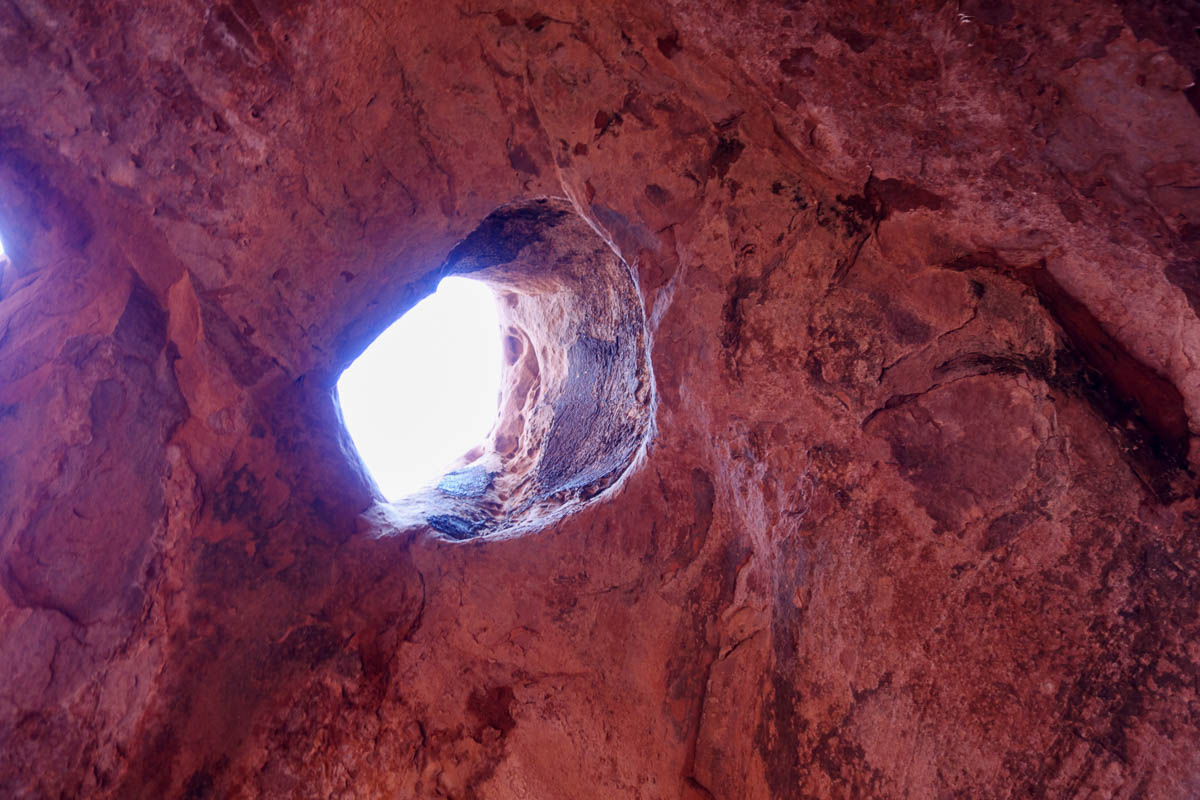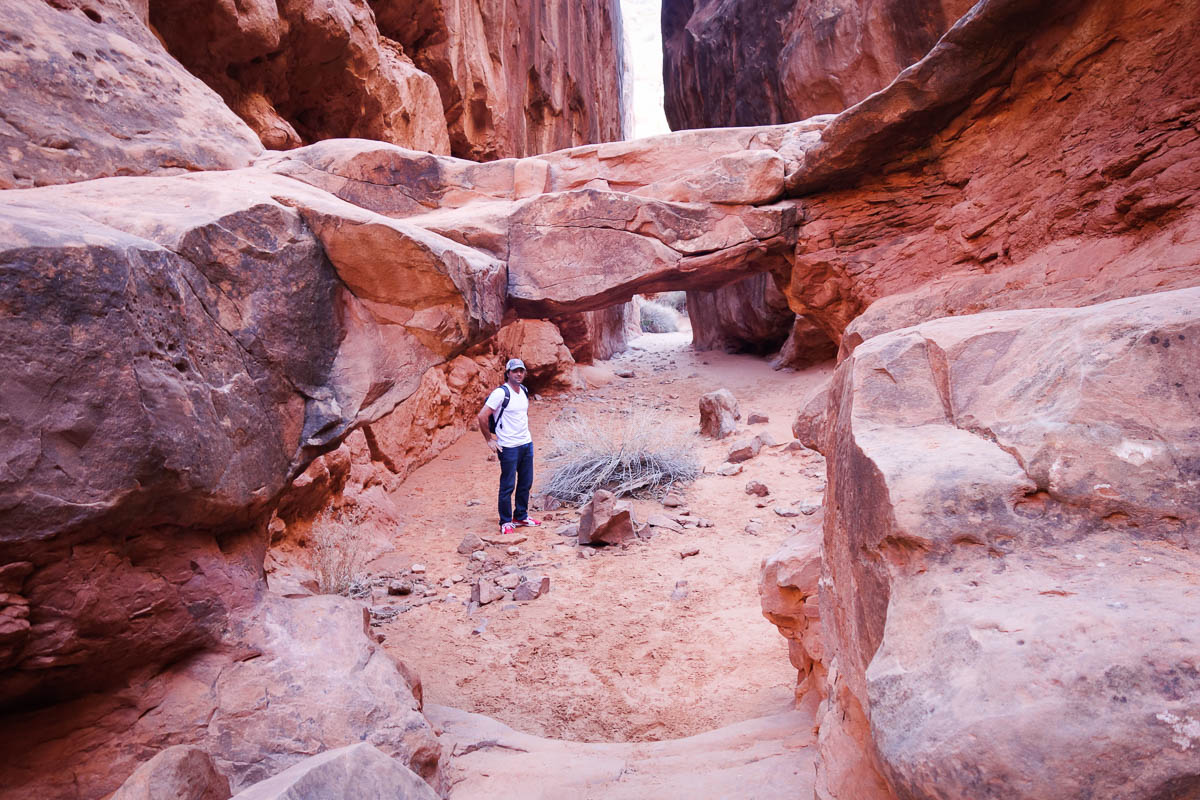 The world's best spot for a barbeque!
The two hours we were strolling about here flew by without our noticing. You could walk for days here and it would still enrapture!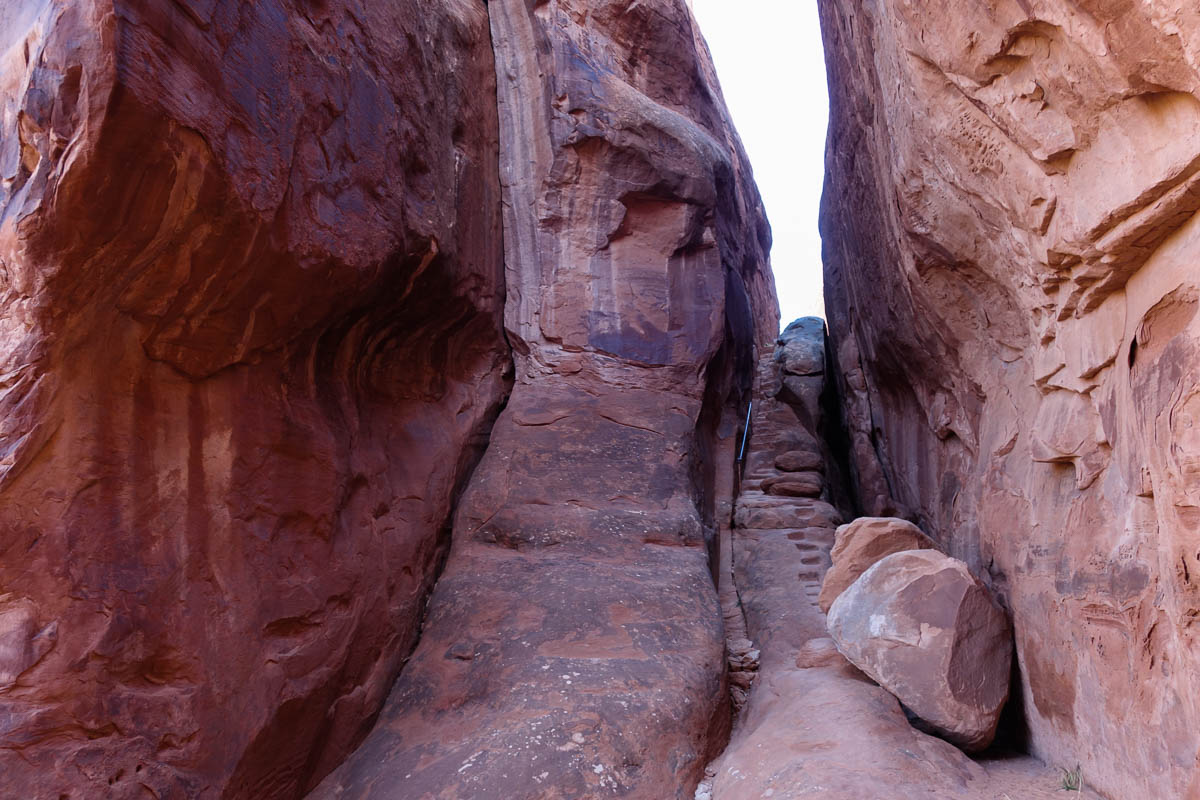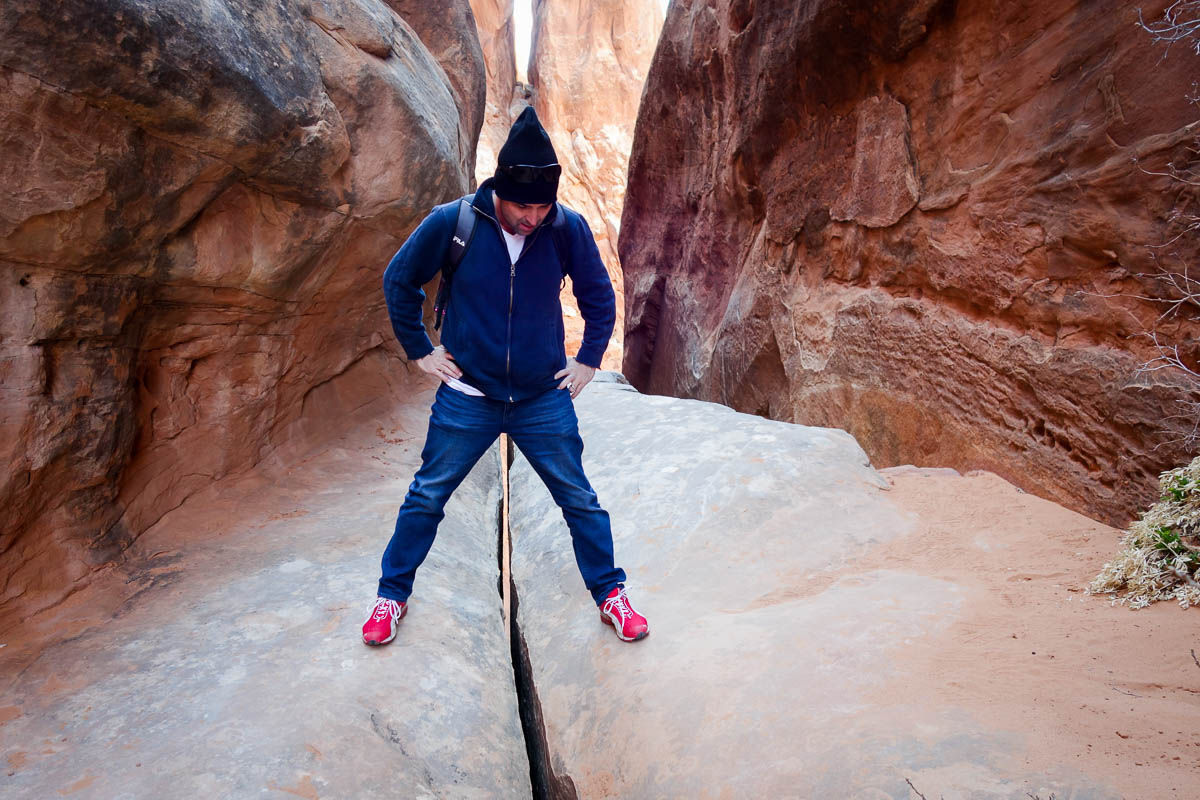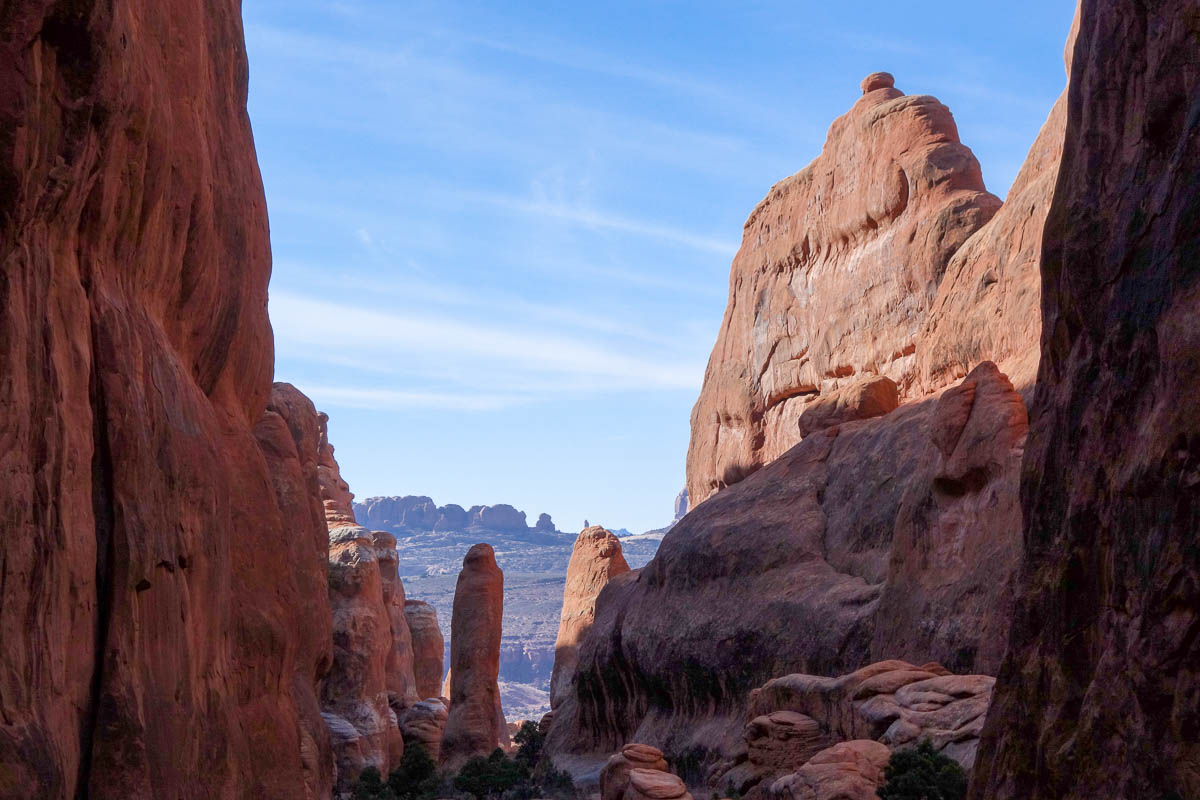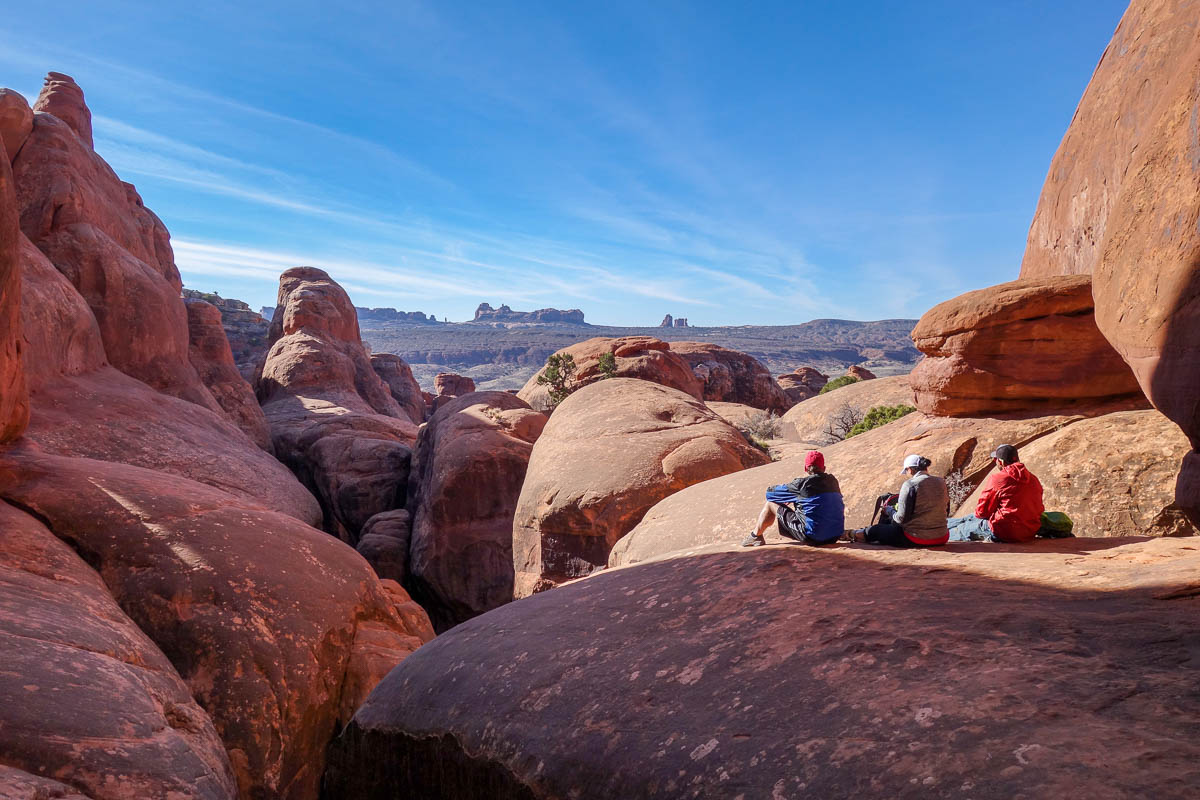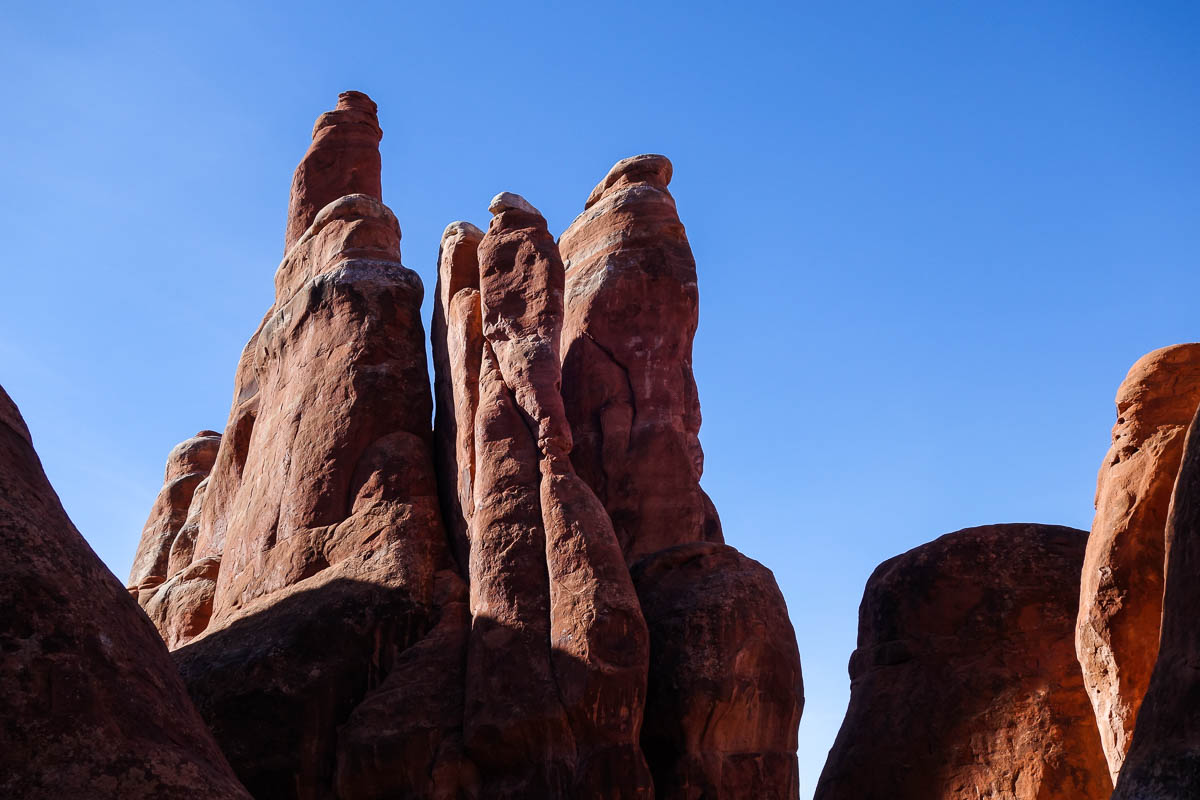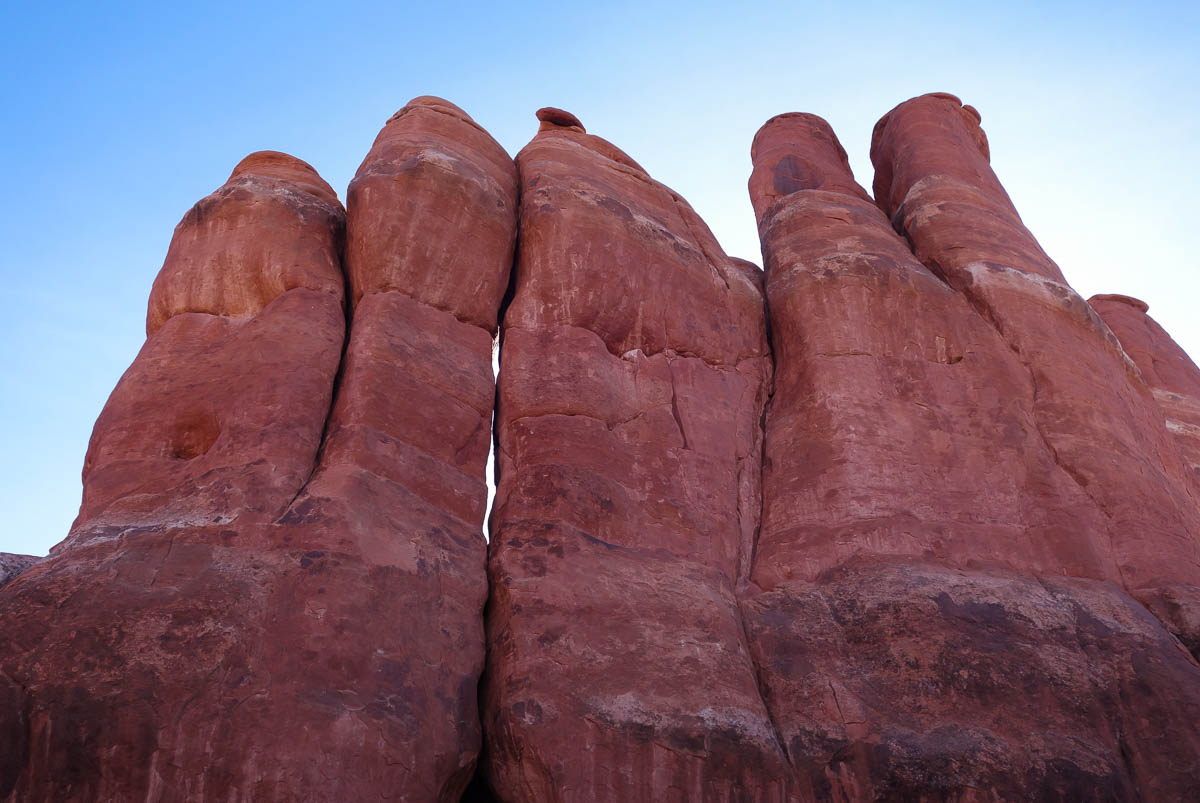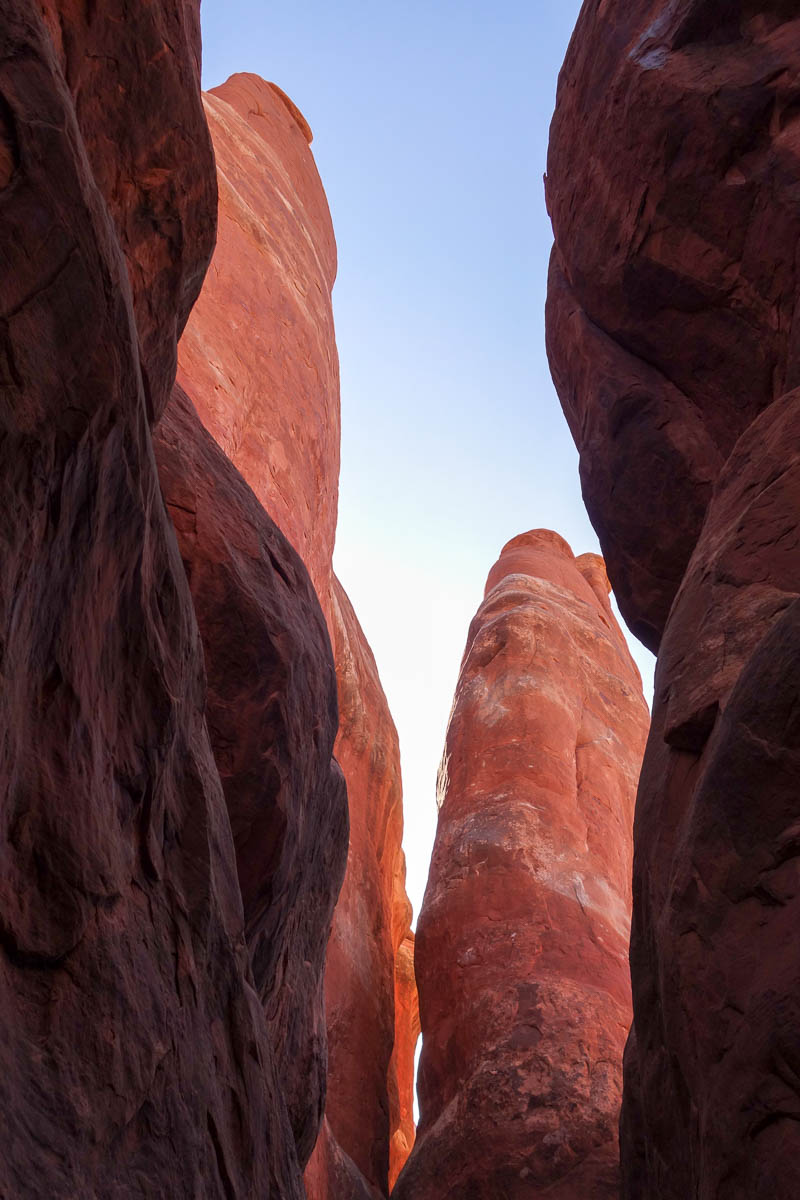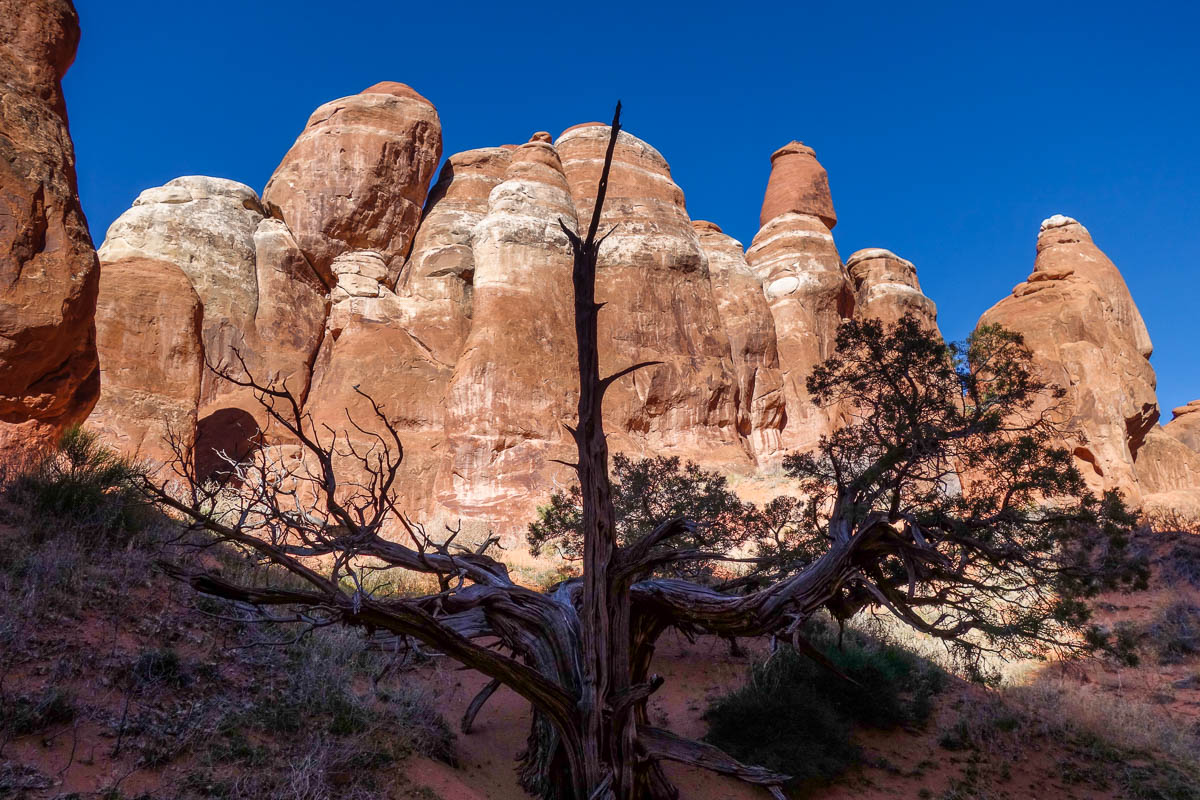 Yes, it's rapturous here. But ahead of us awaits… the rhapsodic! All about that in tomorrow's post folks!…
The full set of pics is here.