The Utah Saints: Crimson columns and massive mushrooms.
Since the previous day my brain had been variously boggling and boiling. This was eased a little by steam being emitted from said boggling and boiling brain out via my camera, but that alleviation process then went too far, leading poor brain into a state of half dehydration.
The diagnosis sounds like this:
I've (finally) been to the canyons of Utah!
Eyeballs fairy exploded, jaws drooped down to waist level, tongues hung out of mouths, minds… simply blown. Cameras – white hot with non-stop use! The latter in fact were the only things that didn't completely lose the plot. The human beings and their mentioned body parts however just conked – unable to the take in unencompassable – in the red and white canyons of Utah.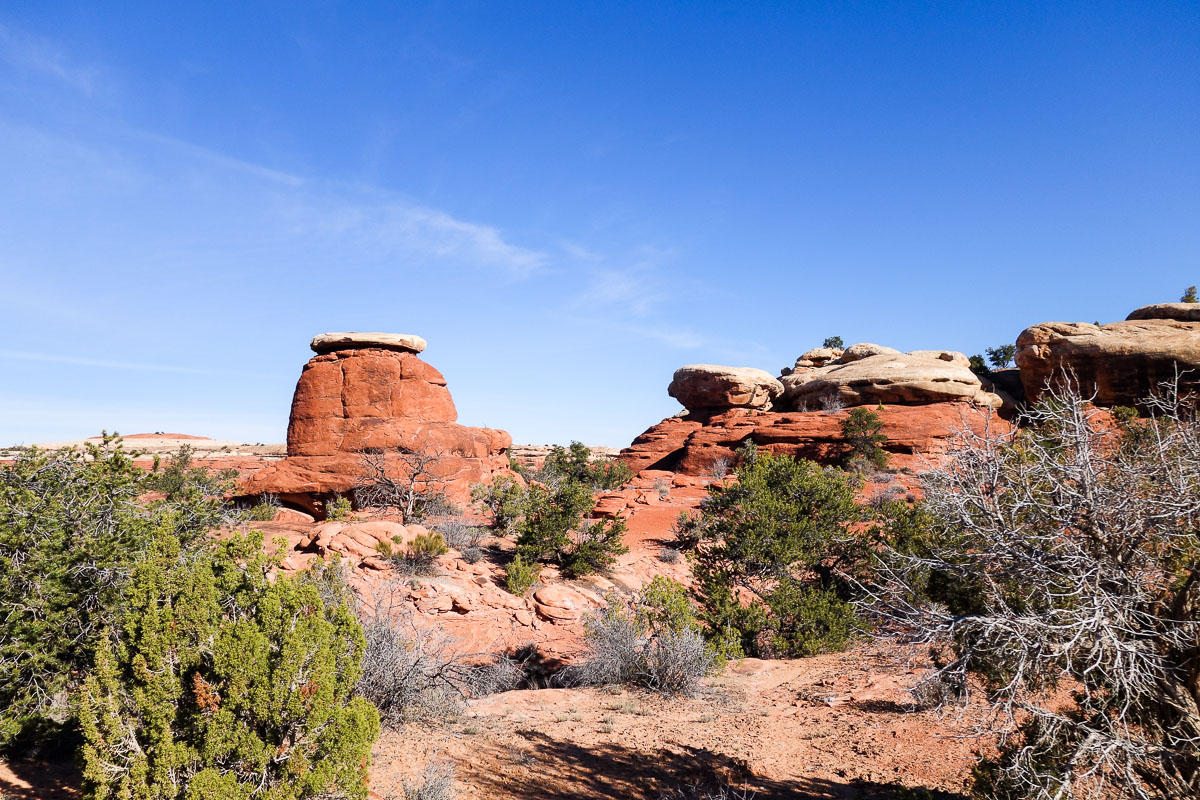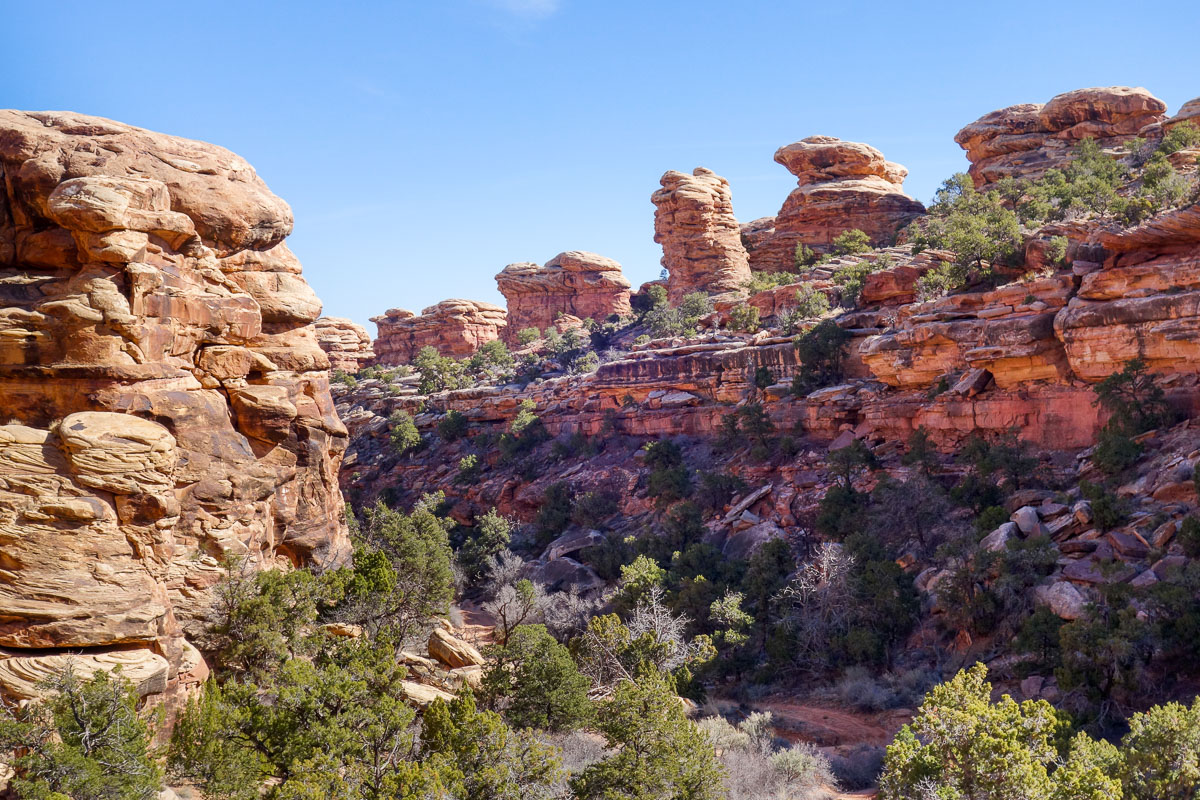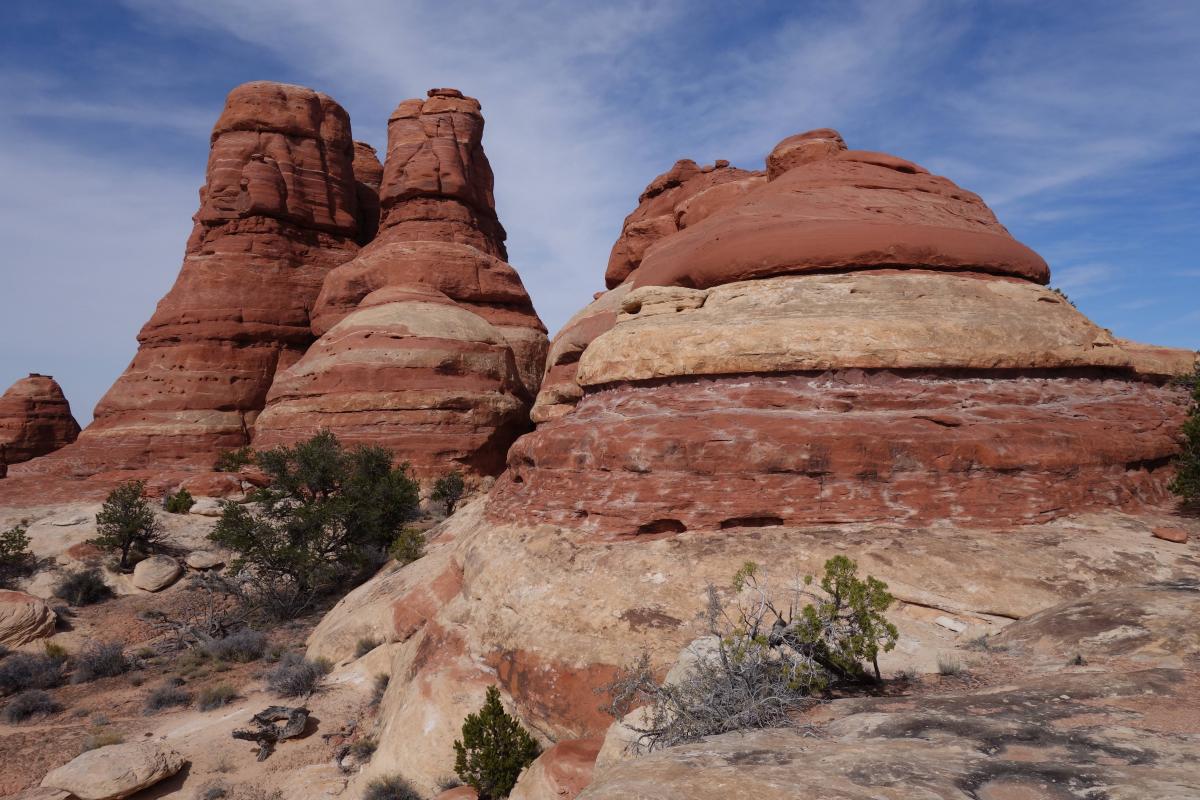 Jabba the Rock Formation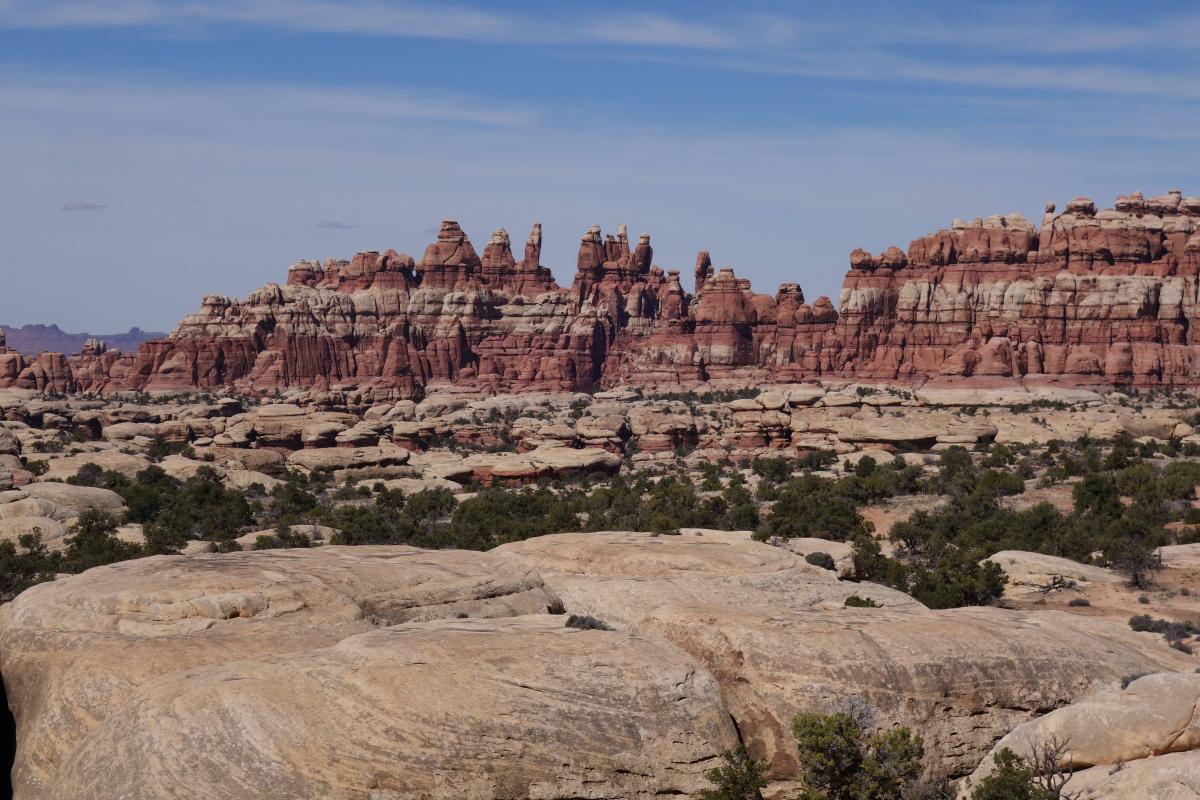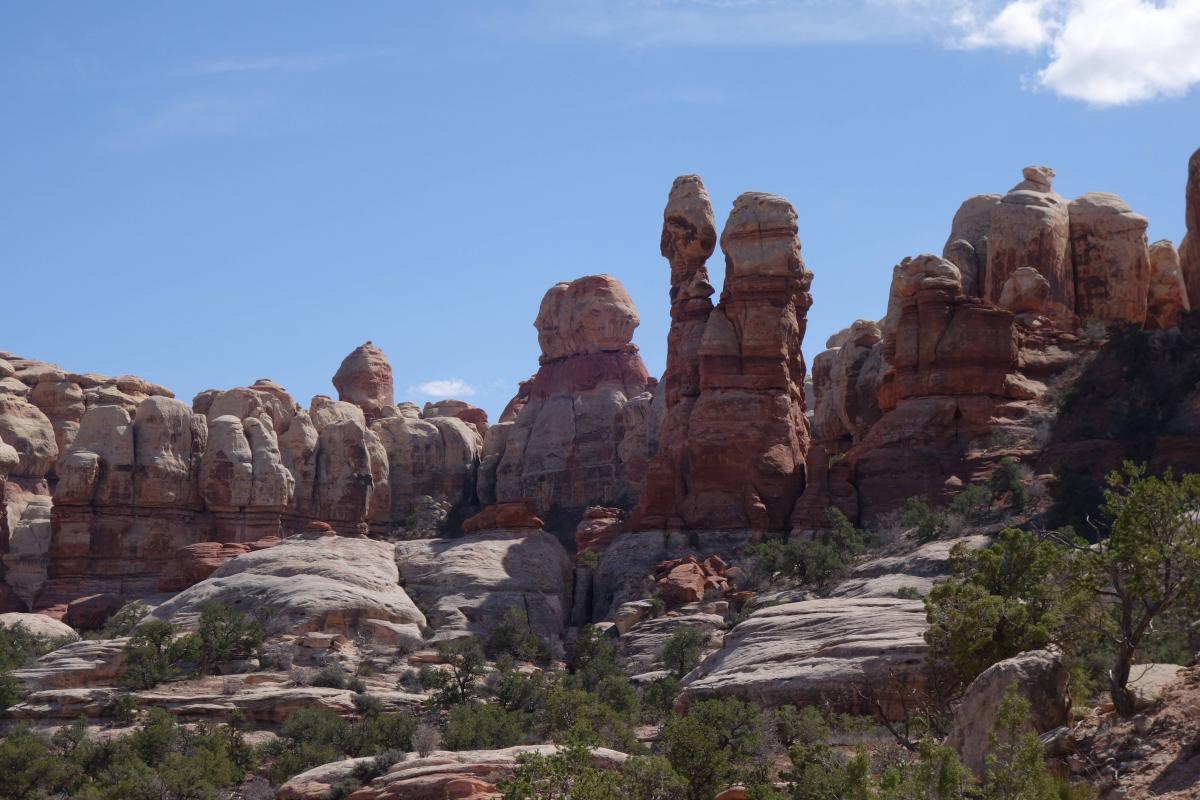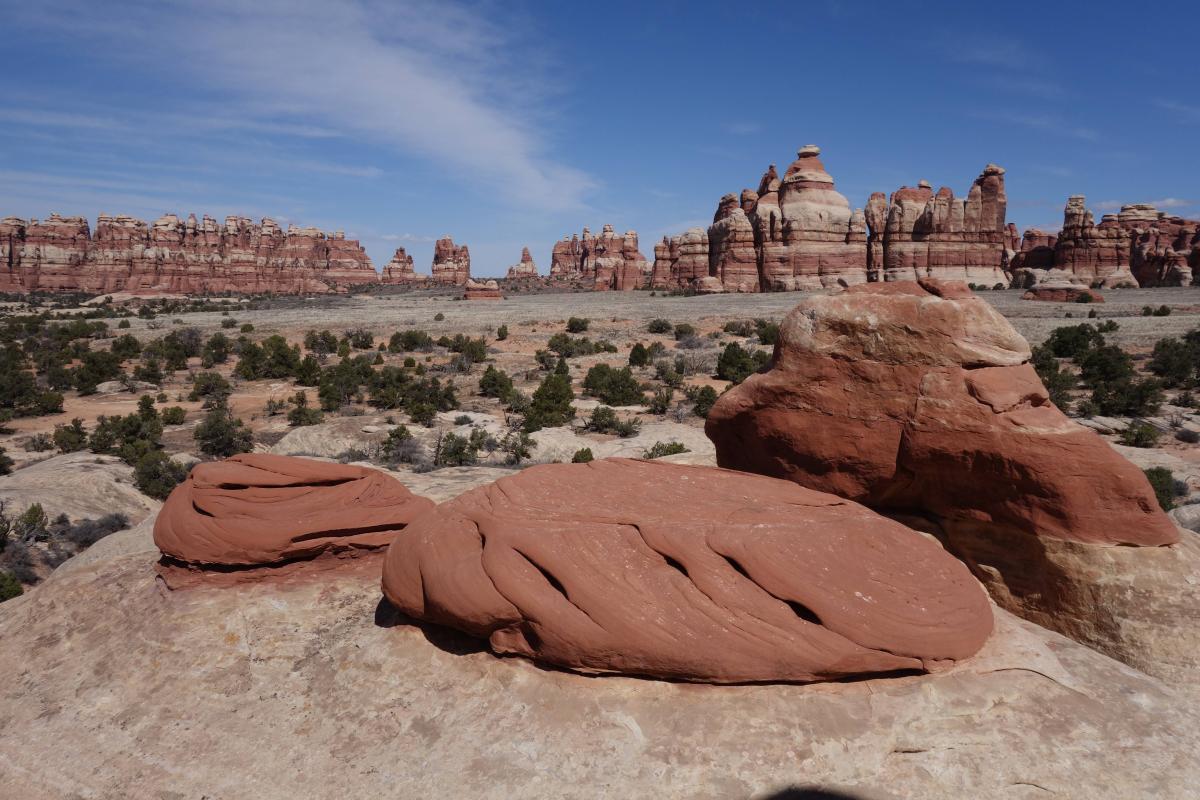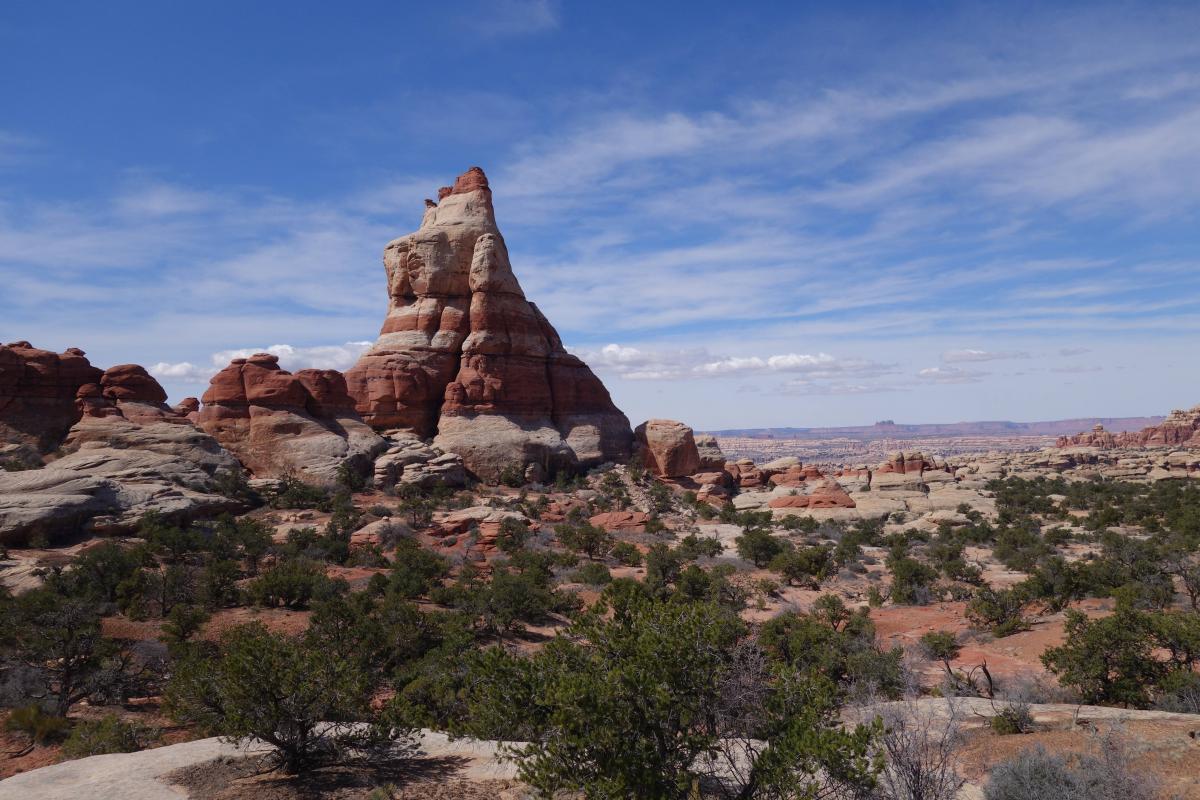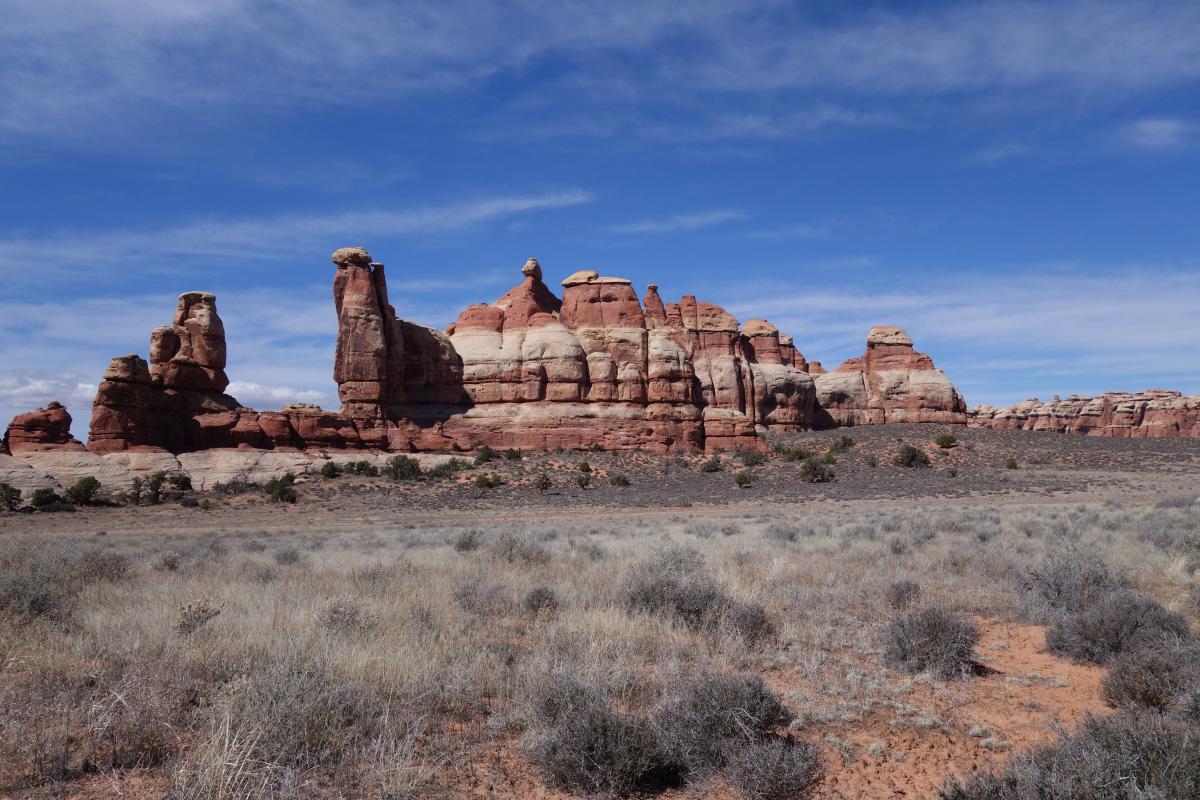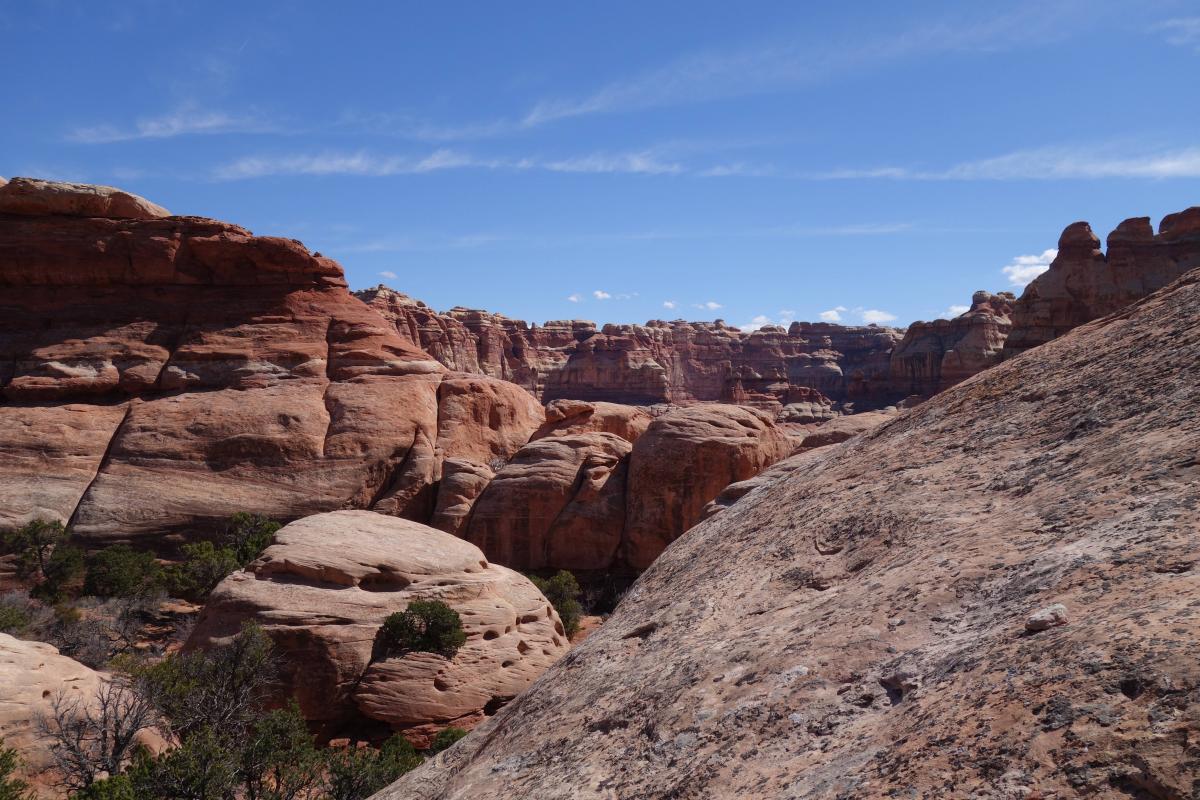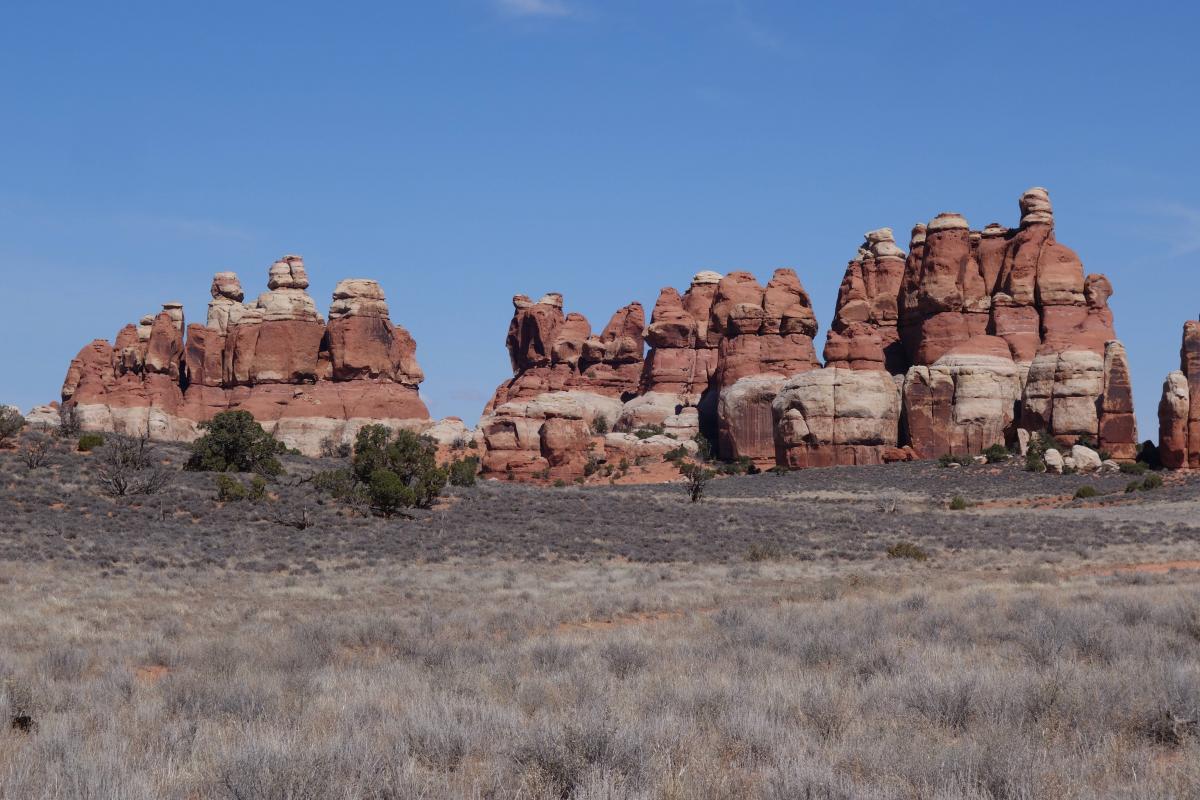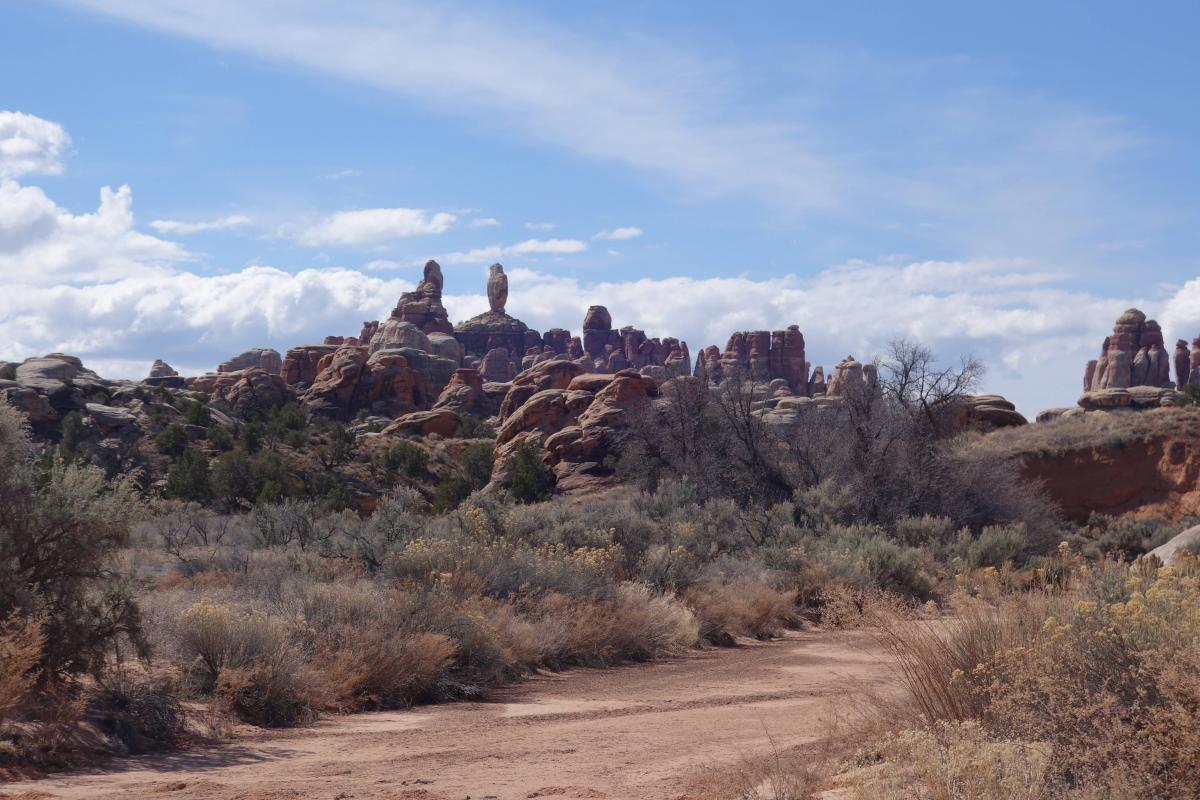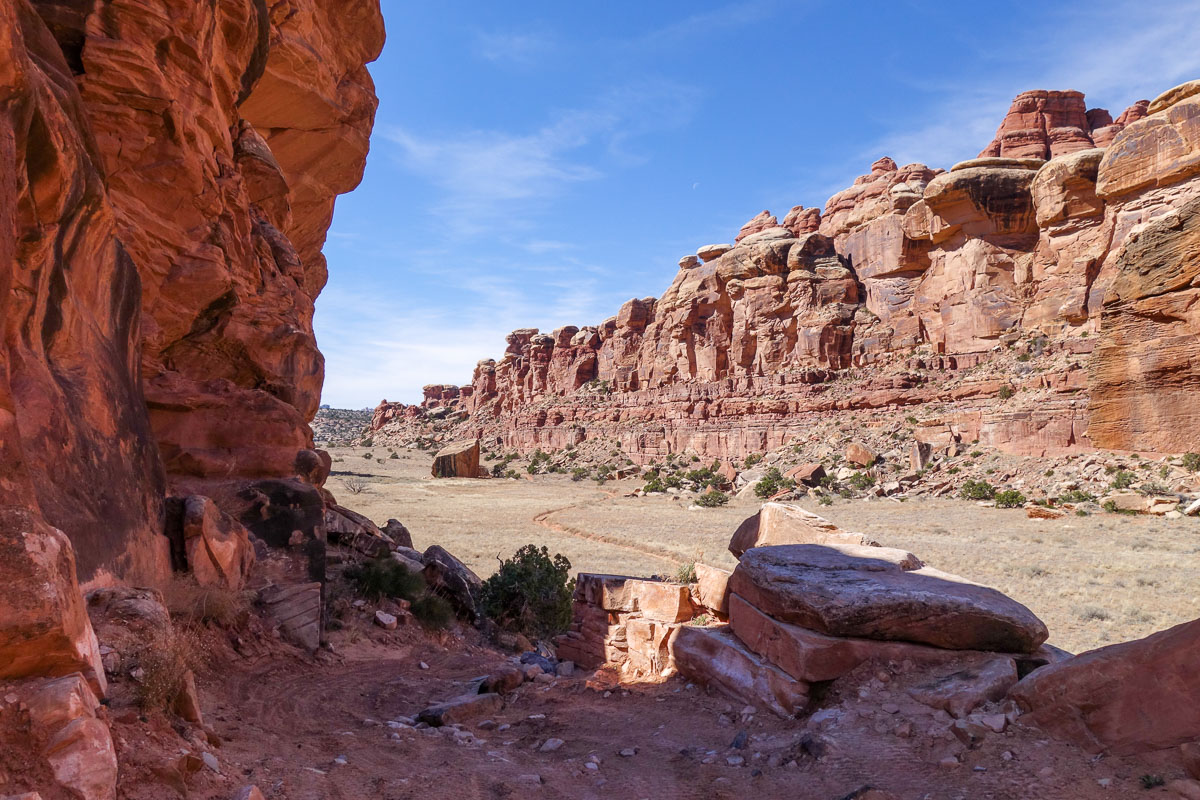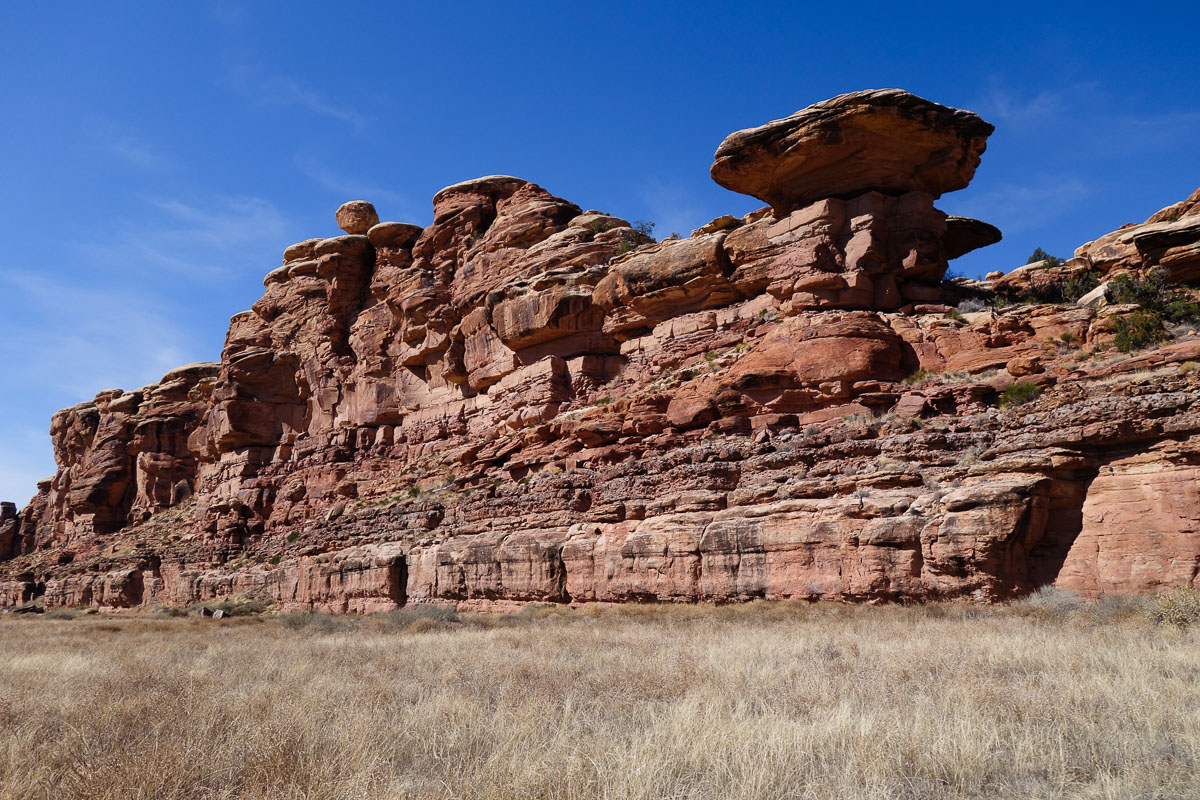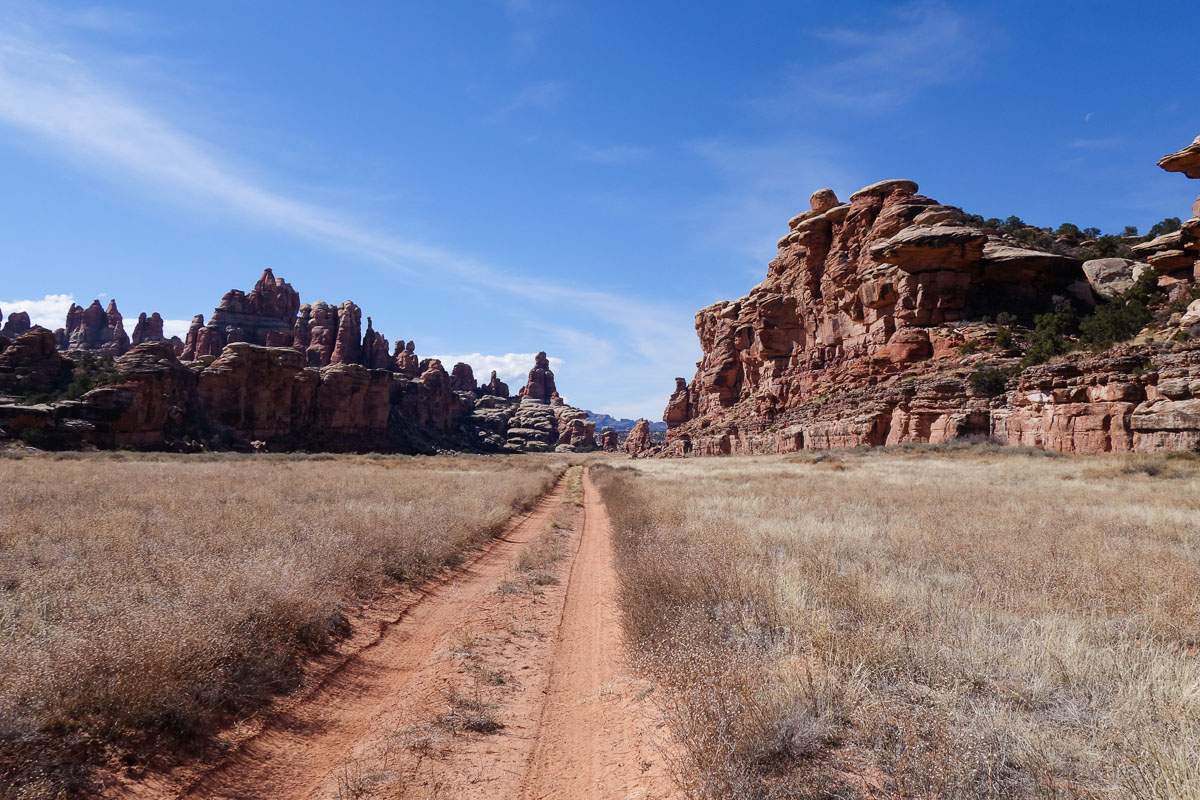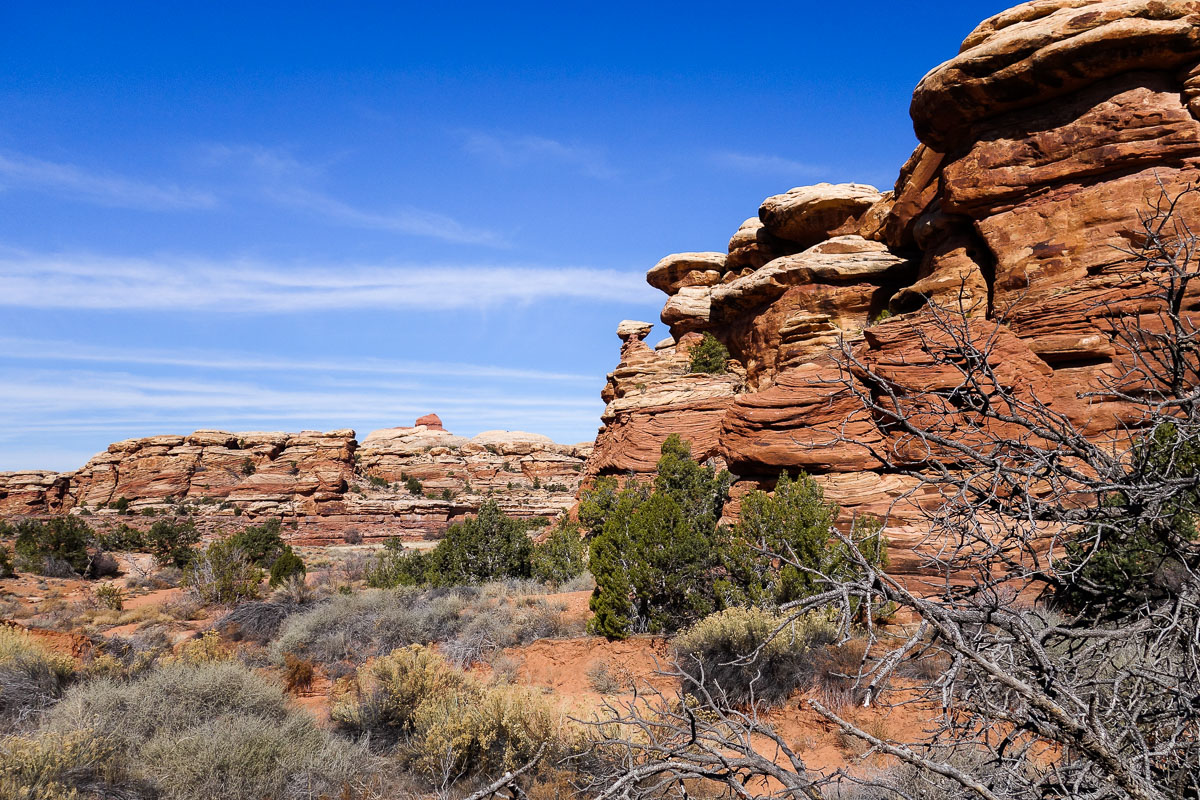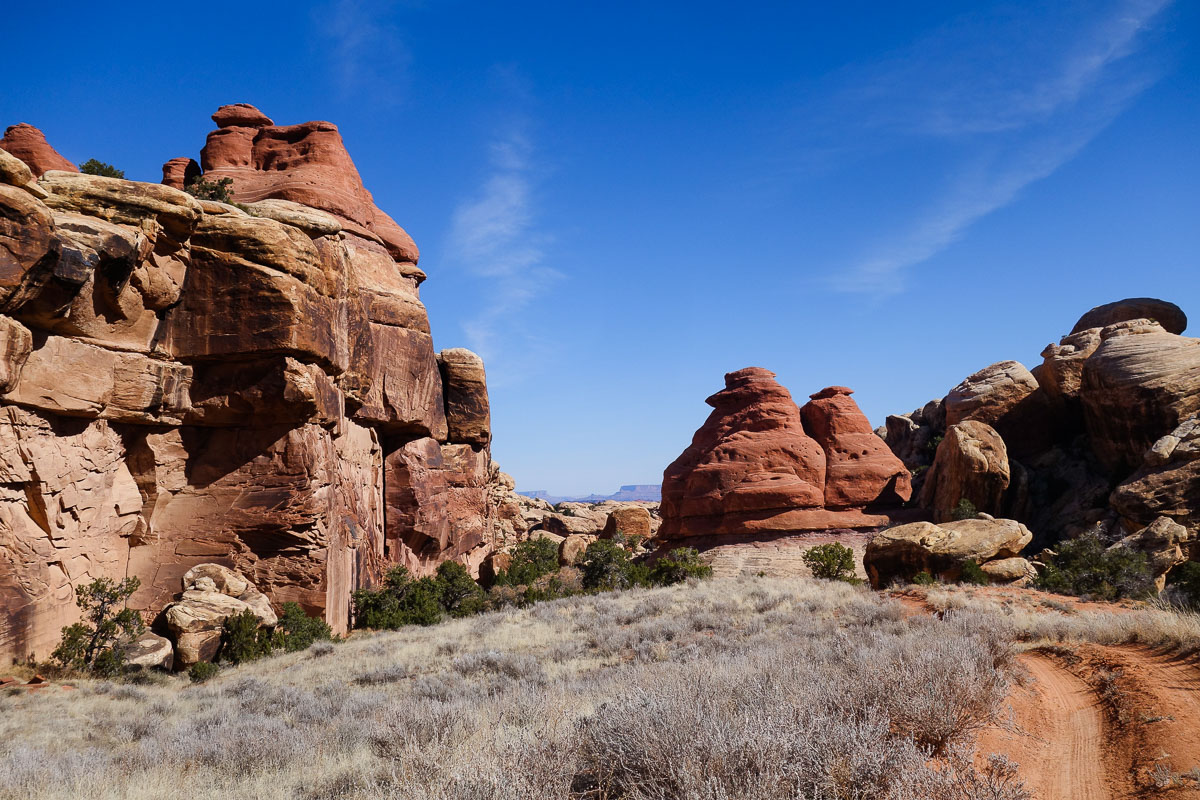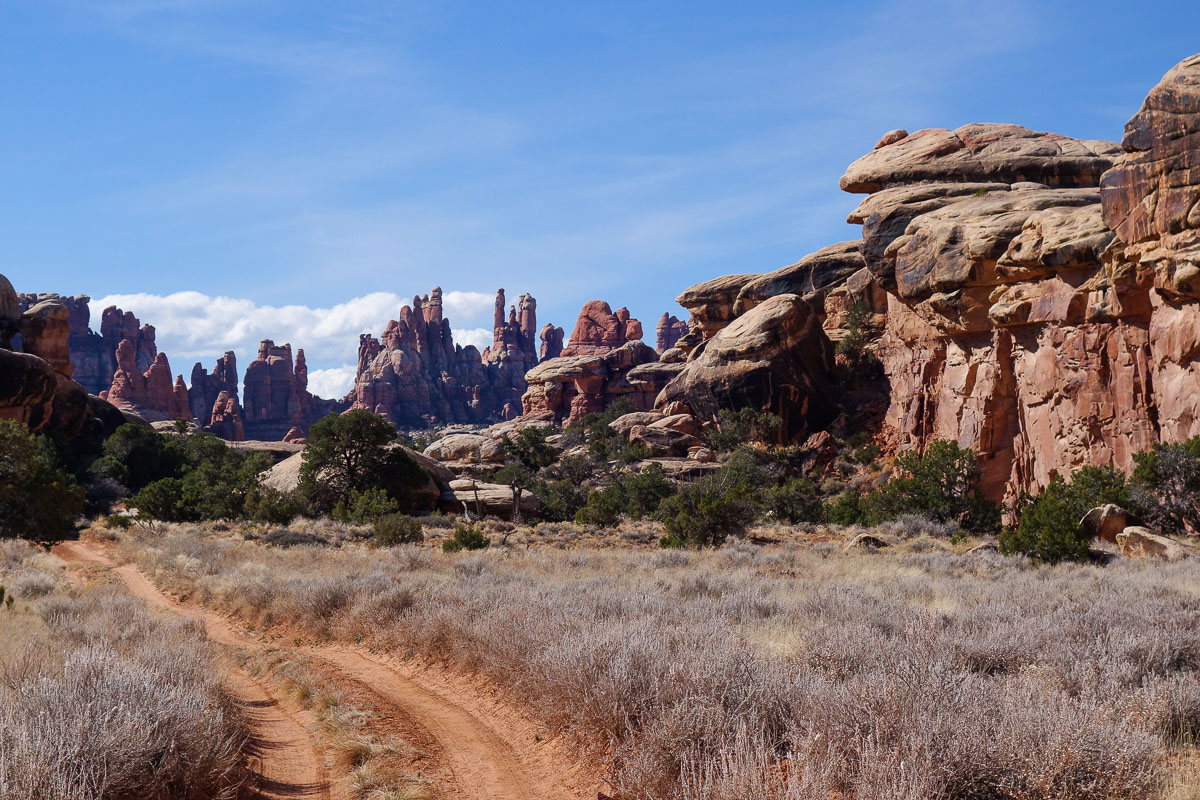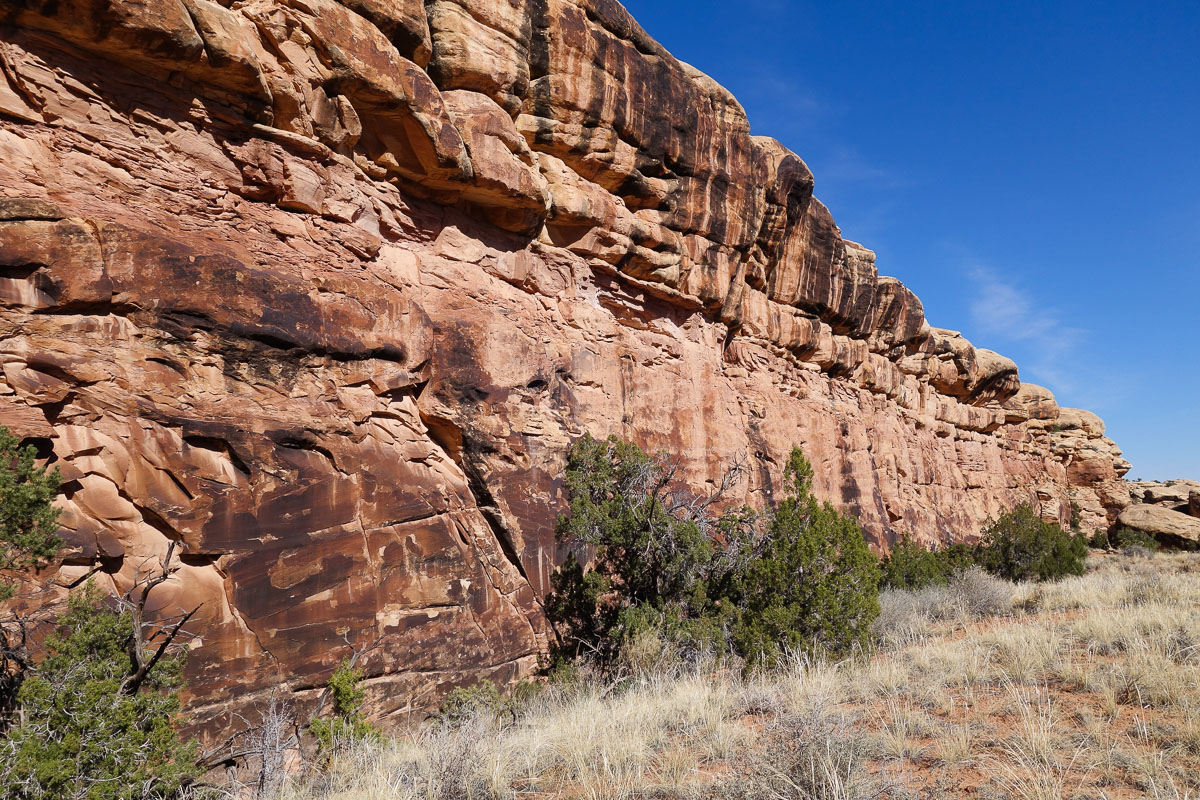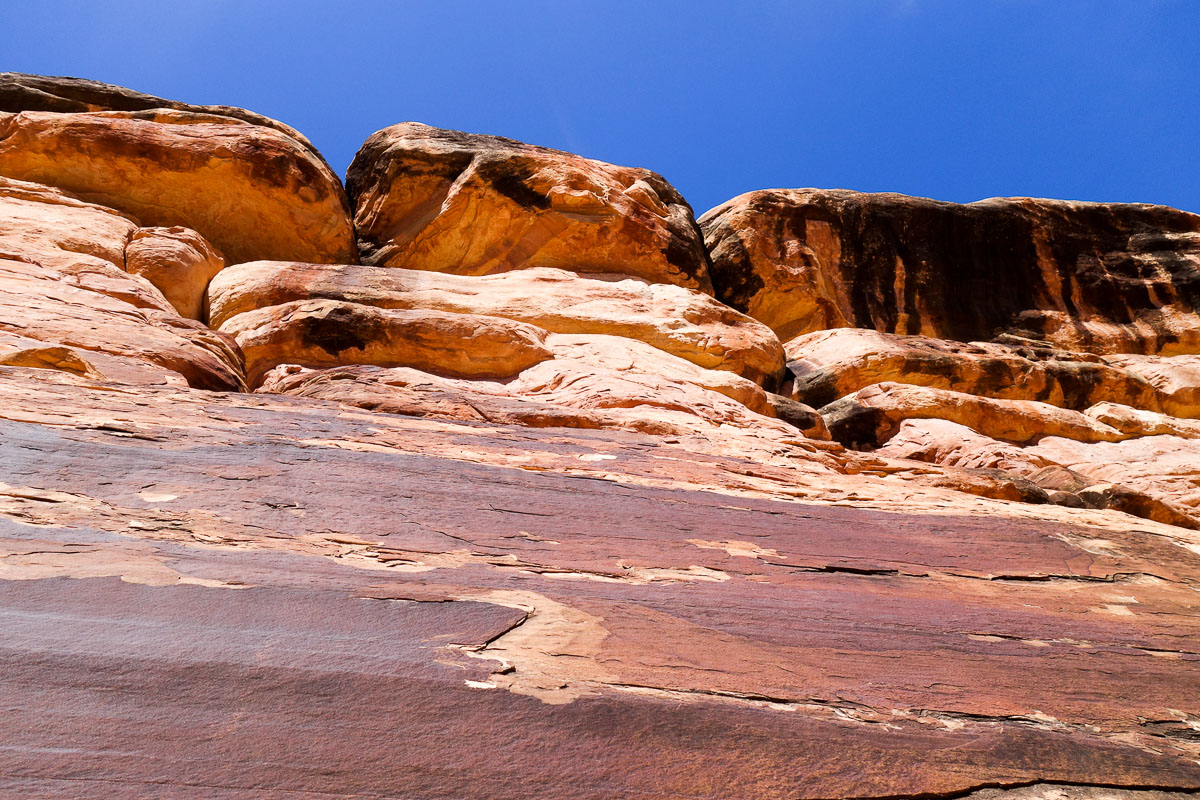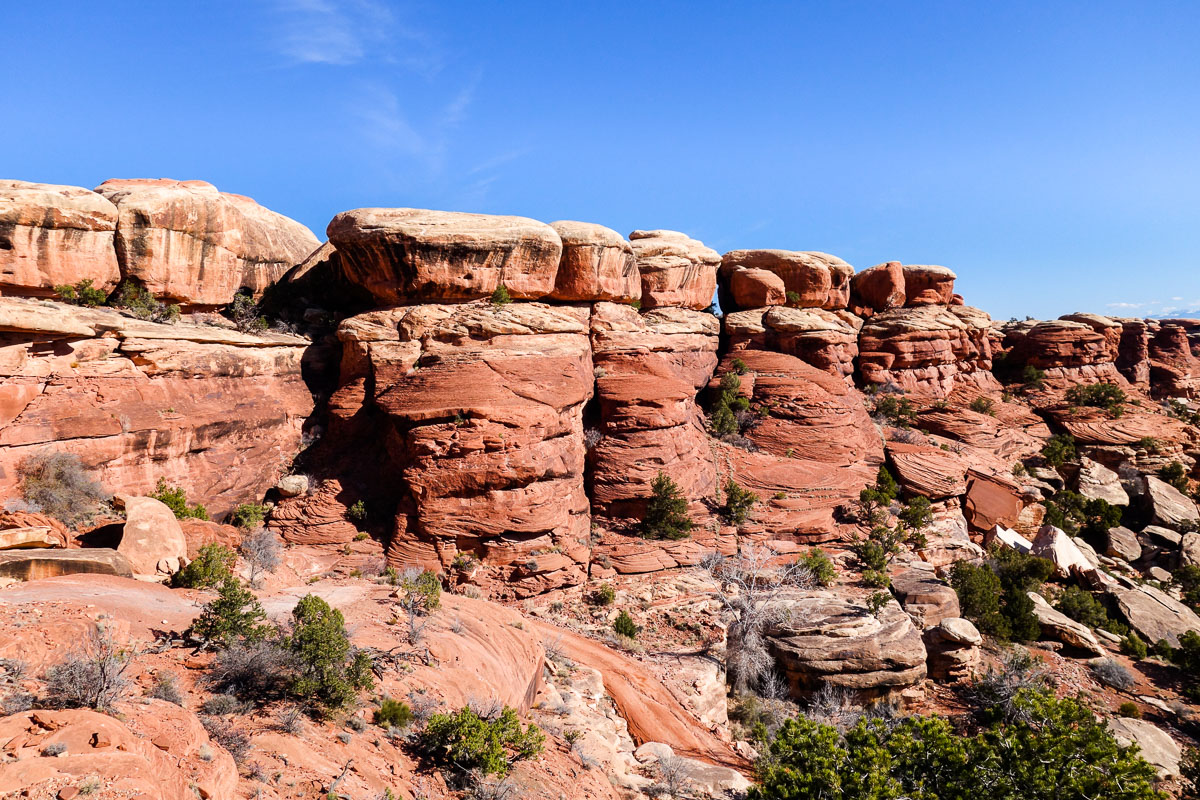 Not bad, eh? Those pics were just for starters…
It's not just beautiful here. It's gigantically grandiose, and auspiciously spacious. I could keep on describing it in my own words, but for something different, let's hear what my travel companion A.A. had to say about the place…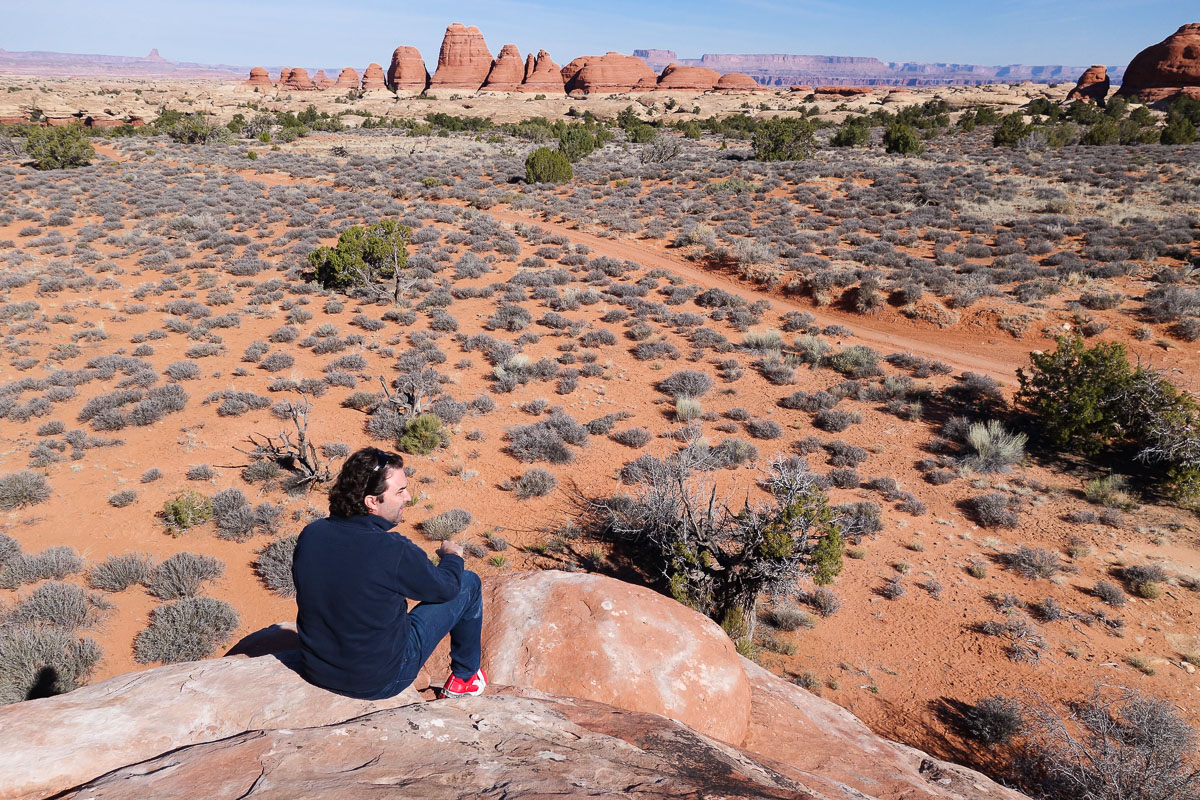 "One of the most unbelievable natural wonders I've ever seen. The combination of rock formations, mineral configurations, and unseen beauty. That makes this place one of the best I've ever been to".
Well, how can you not take his word for it? Just look at this place!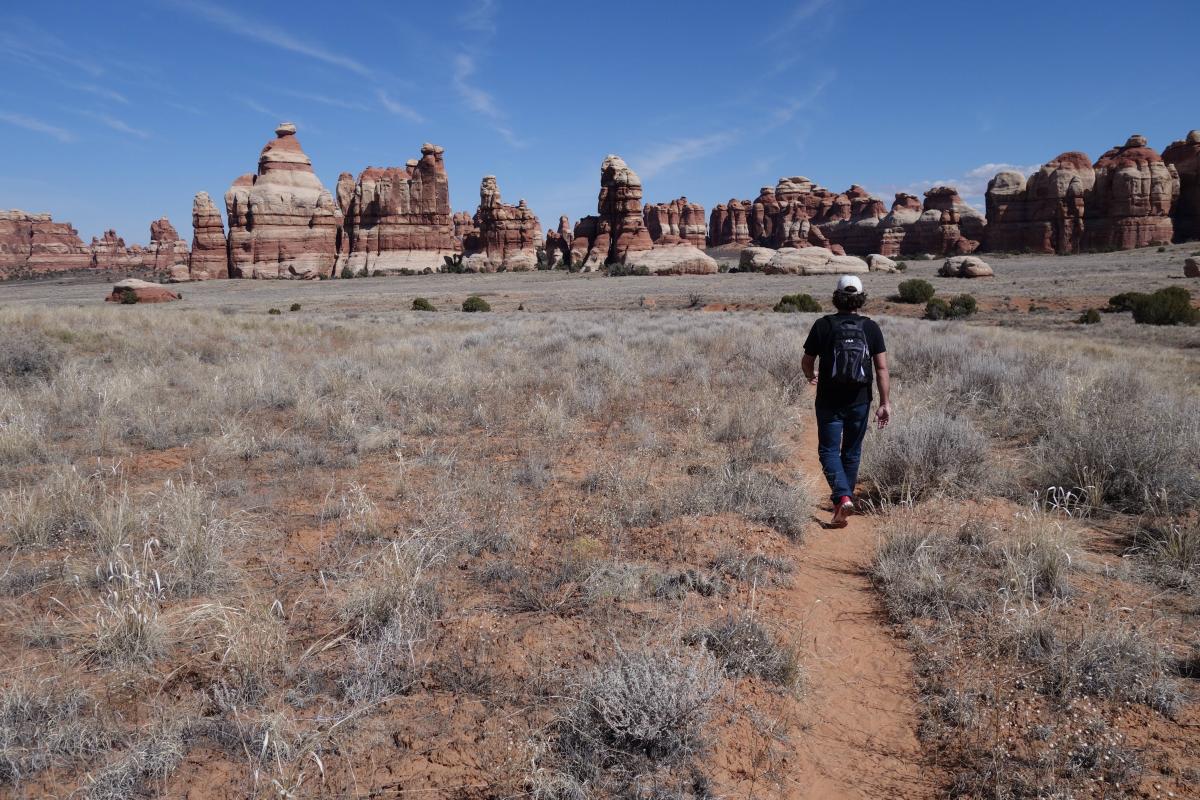 Our minds were then blown in another way – once we had a look at the map.
We thought we'd covered most of the Canyonlands National Park as we didn't hang about and were covering territory rapidly. Turns out we only navigated something like a tenth or twentieth of the park!
My camera also eventually couldn't take it all in – let's face it, the scale of this feat of nature is just off the scale.
Here's a map with the area we covered marked with the red rectangle!!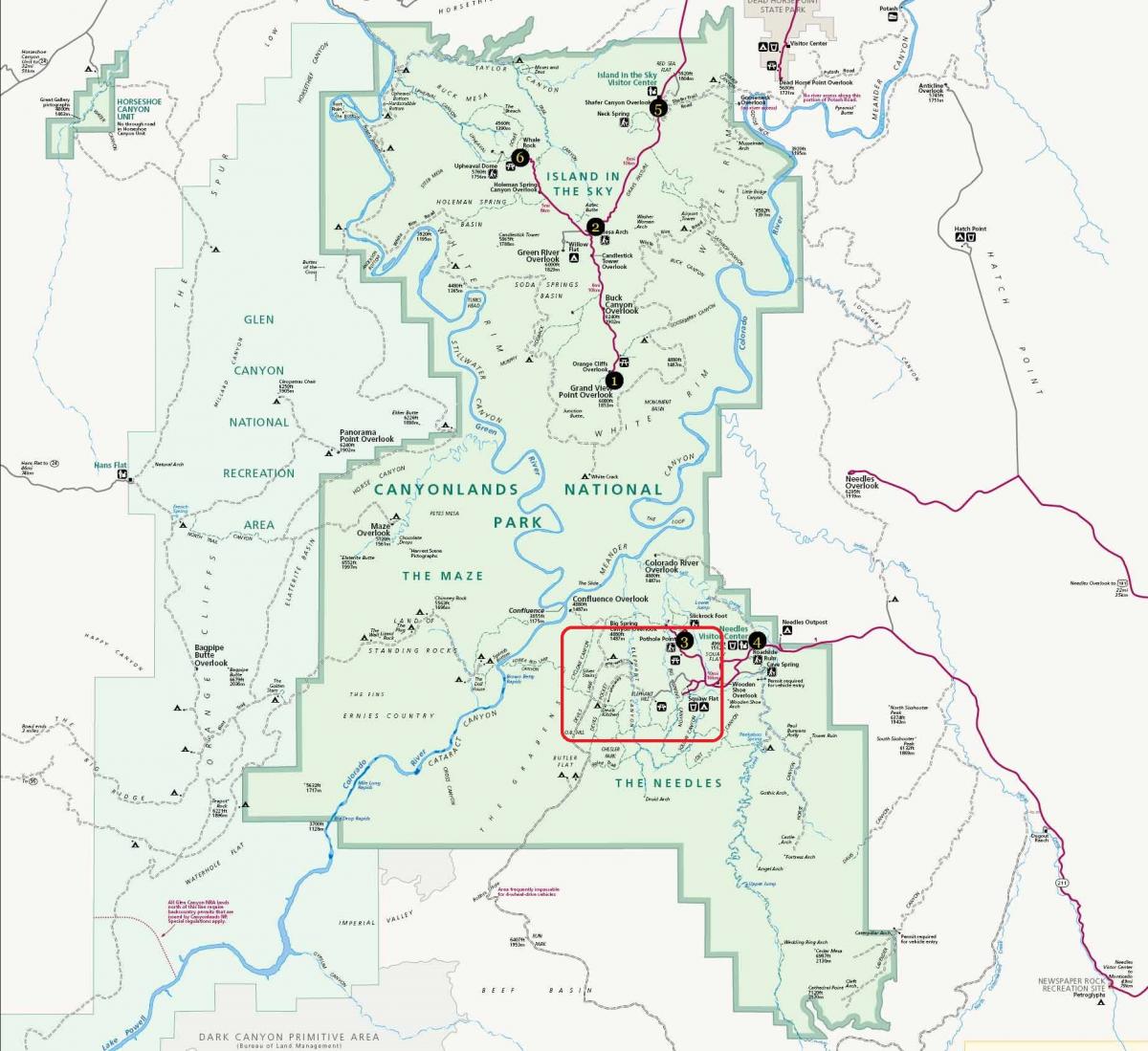 Turns out this huge museum of red-and-white stony nature is only a dozen or so million years old. First oceans came, then dried up; the mountains then got a sprinkling of red volcanism and then they went to sleep. Then the whole sleeping landscape was covered in white sand, then all that hardened under the onslaught of the next stage of climatic-geological-natural evolution. They say dinosaur fossils can be found here – but sadly we didn't discover any, not that we didn't try diligently.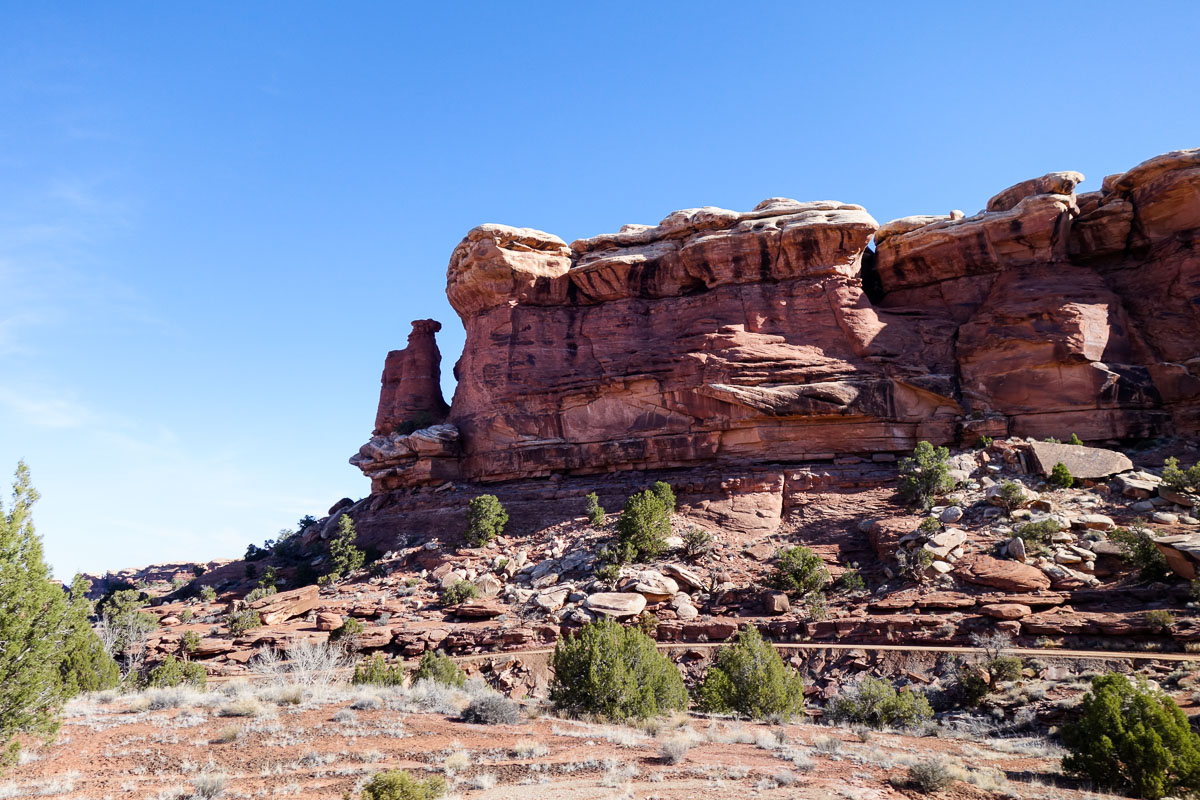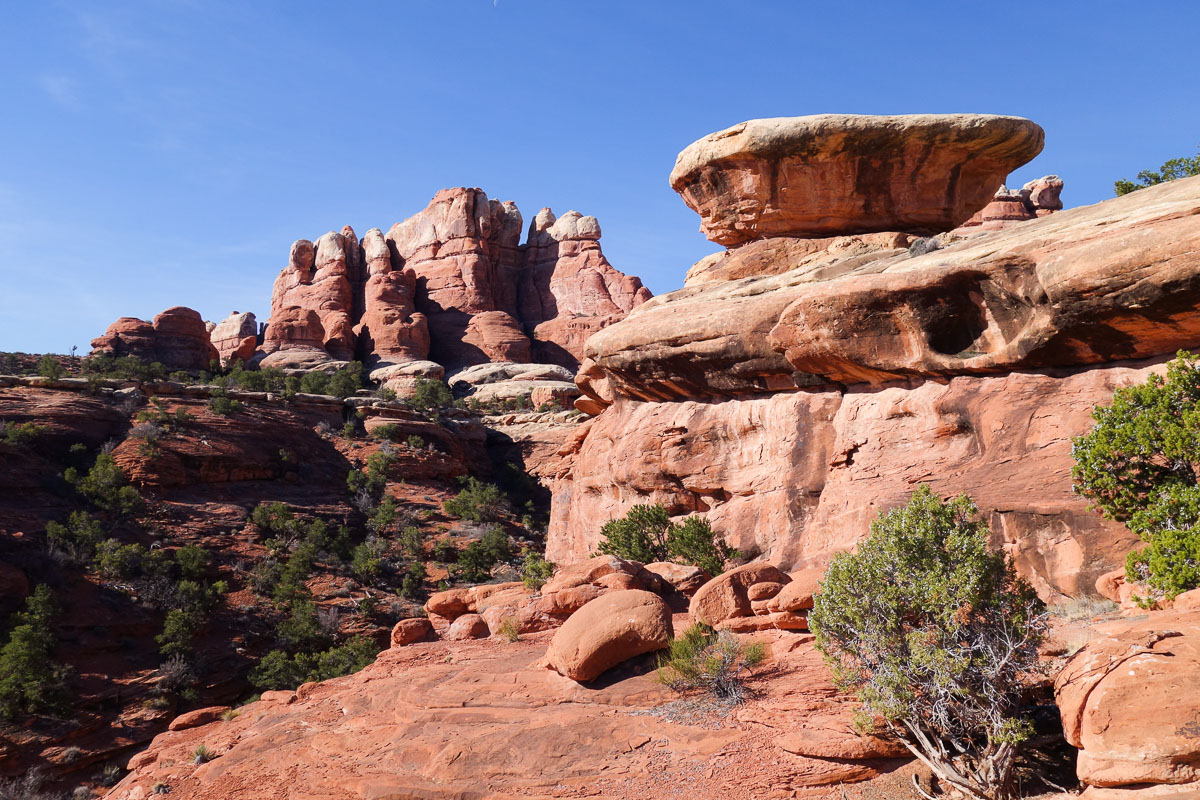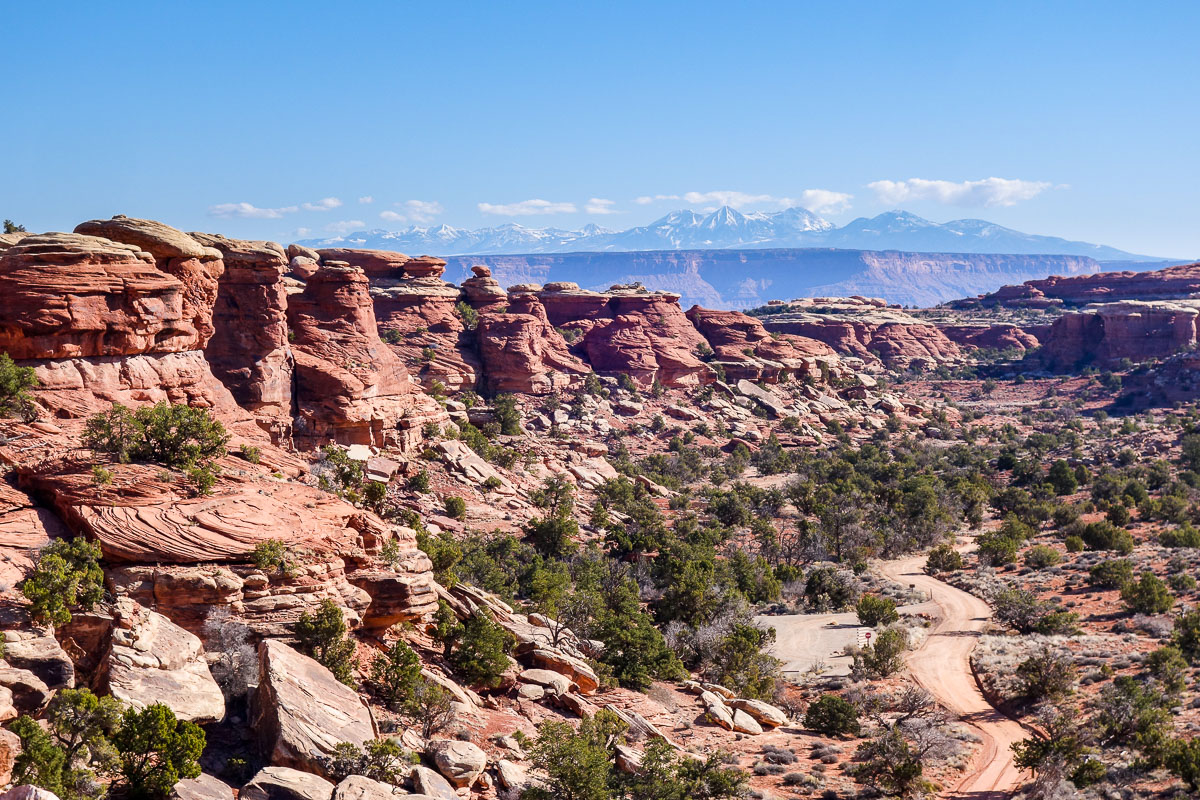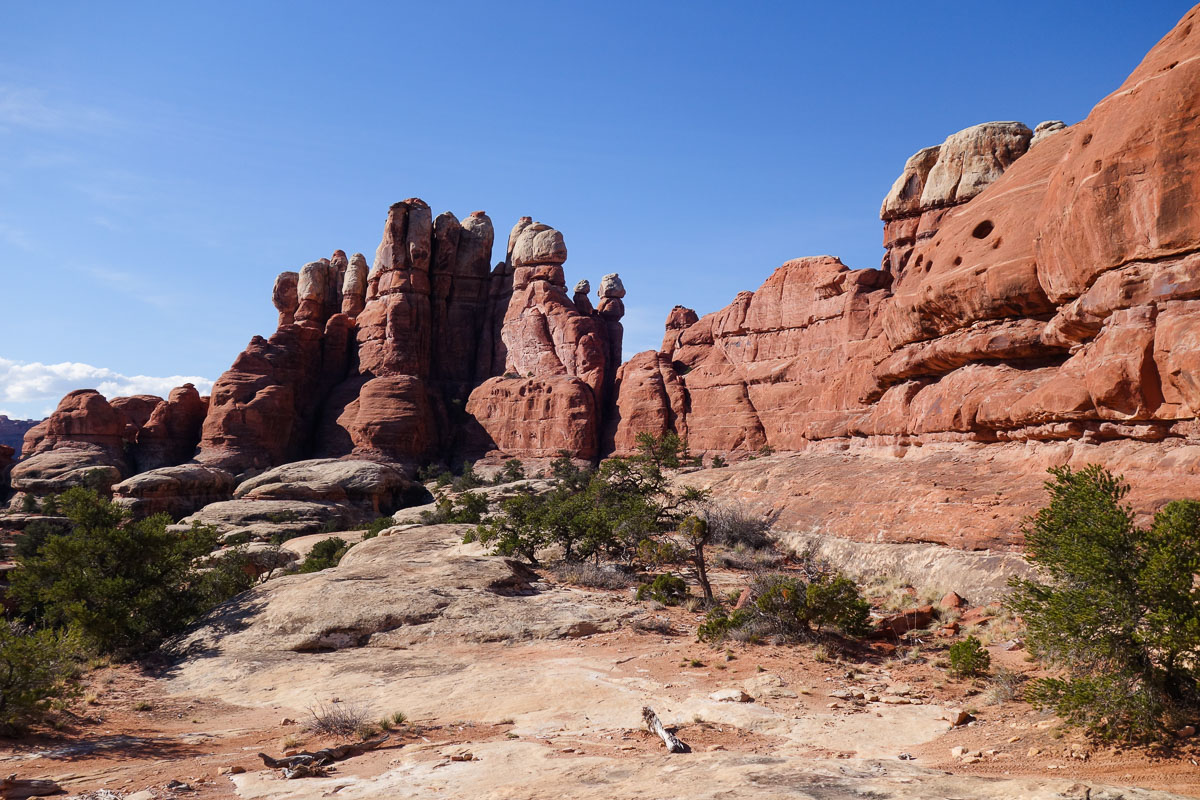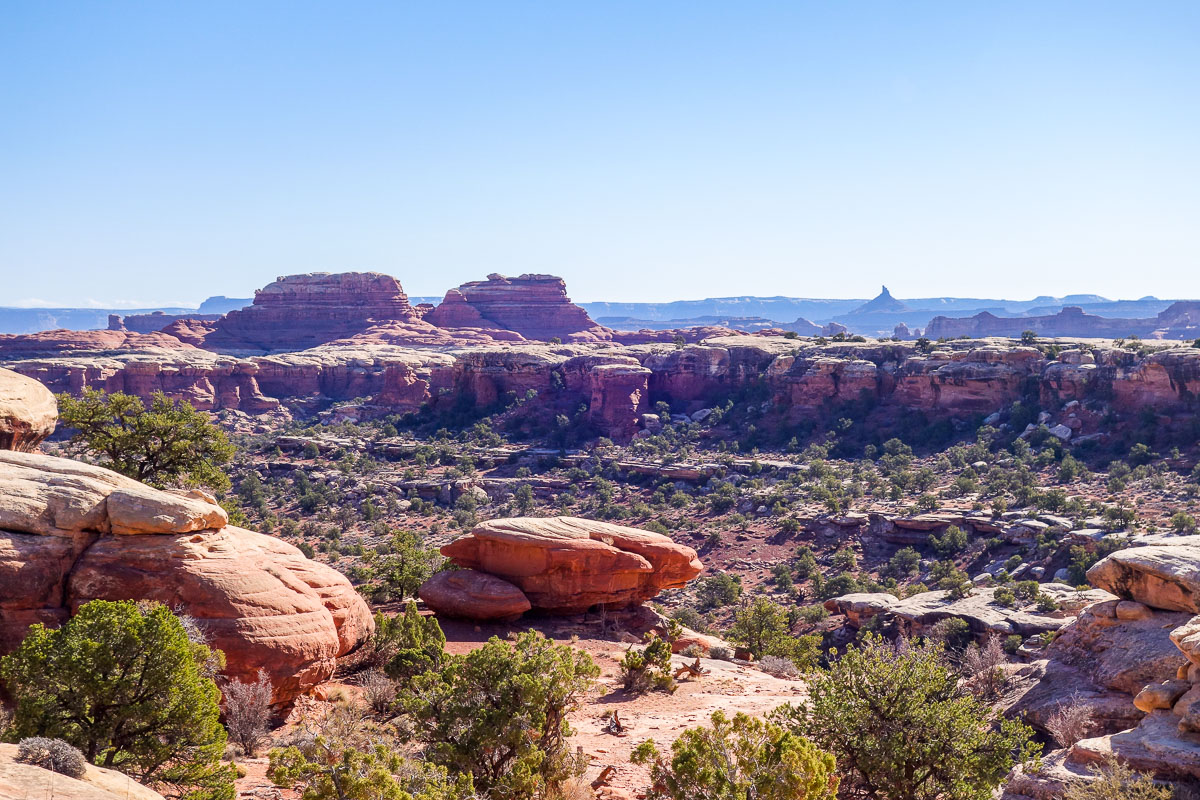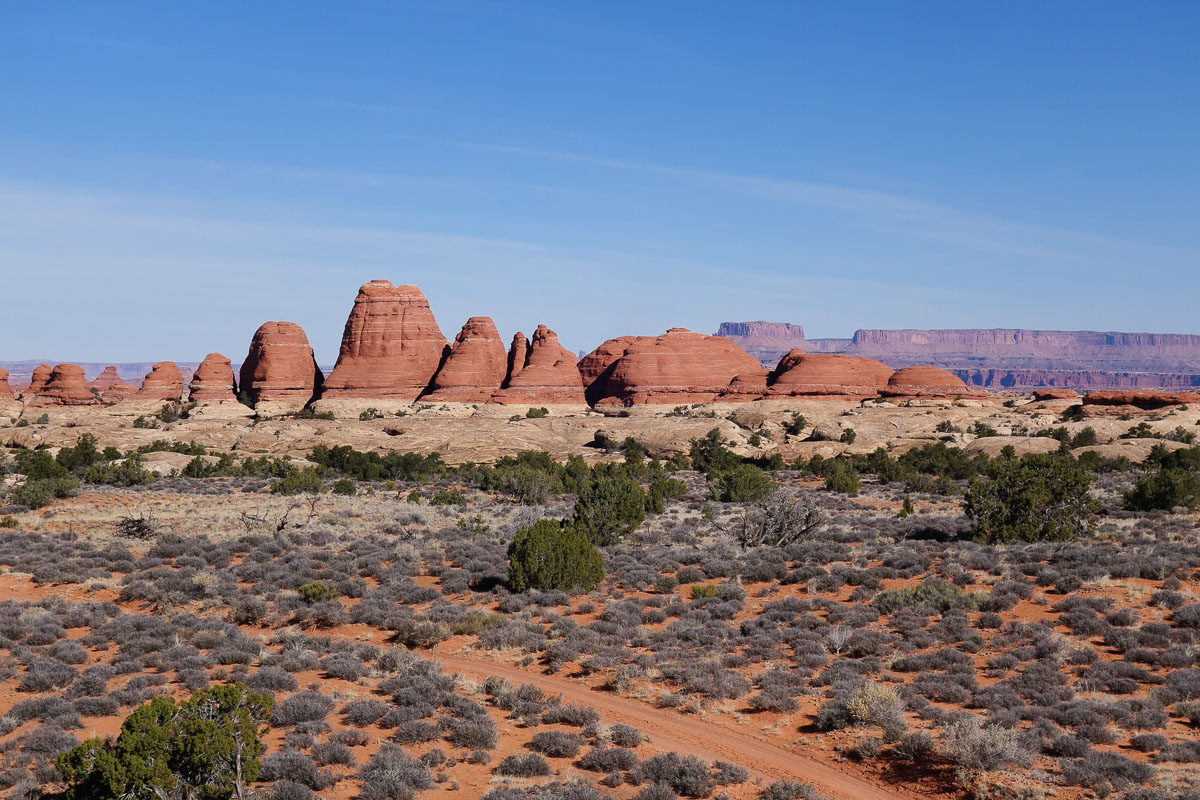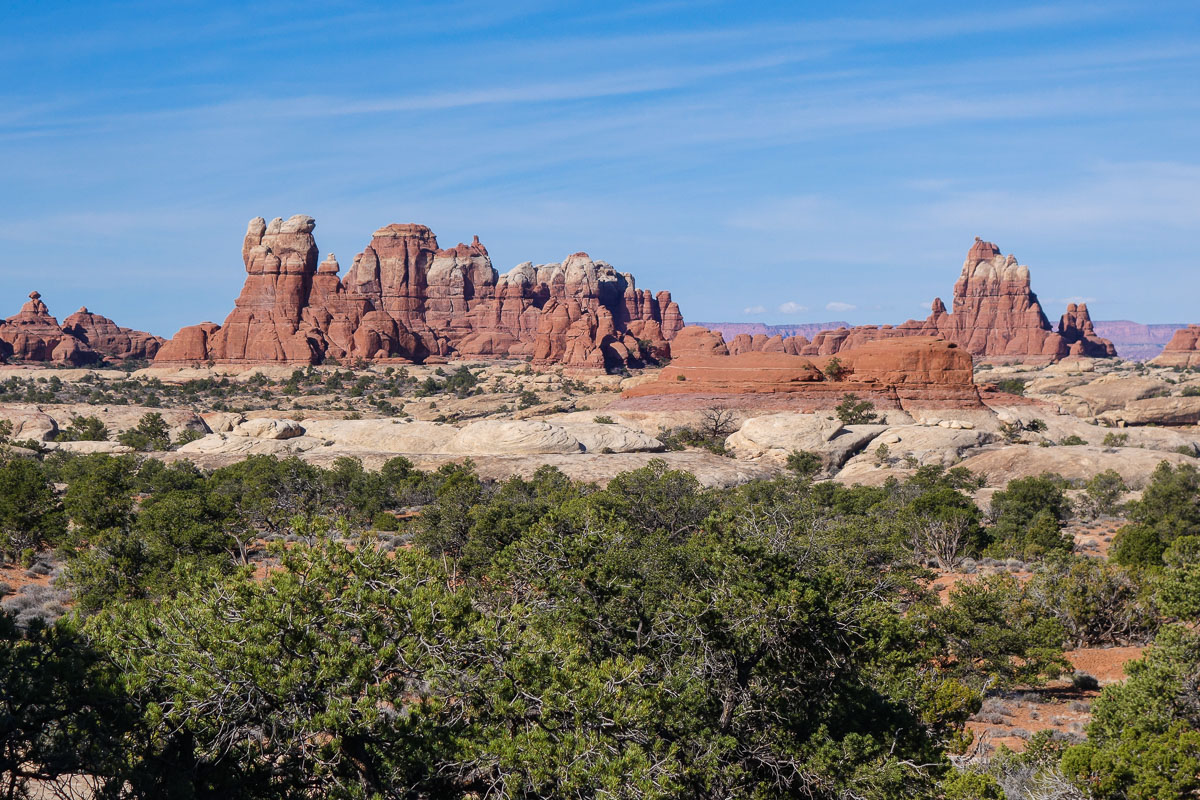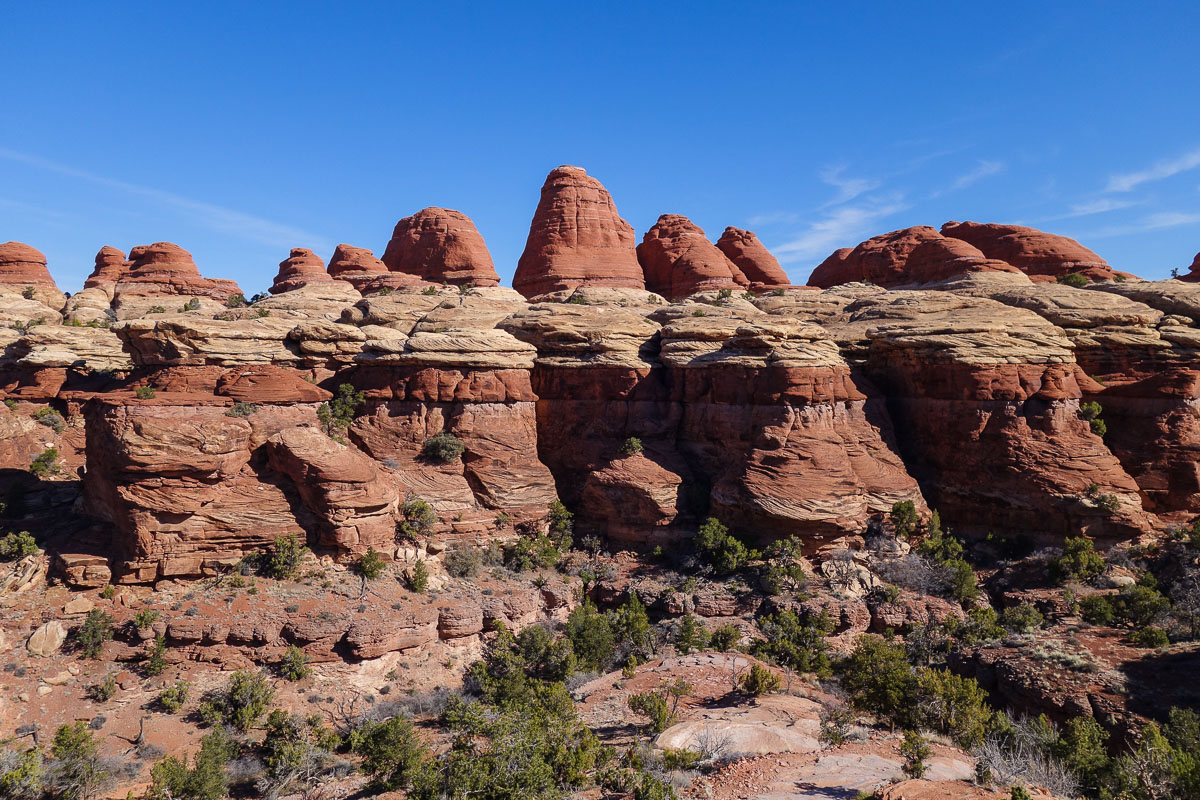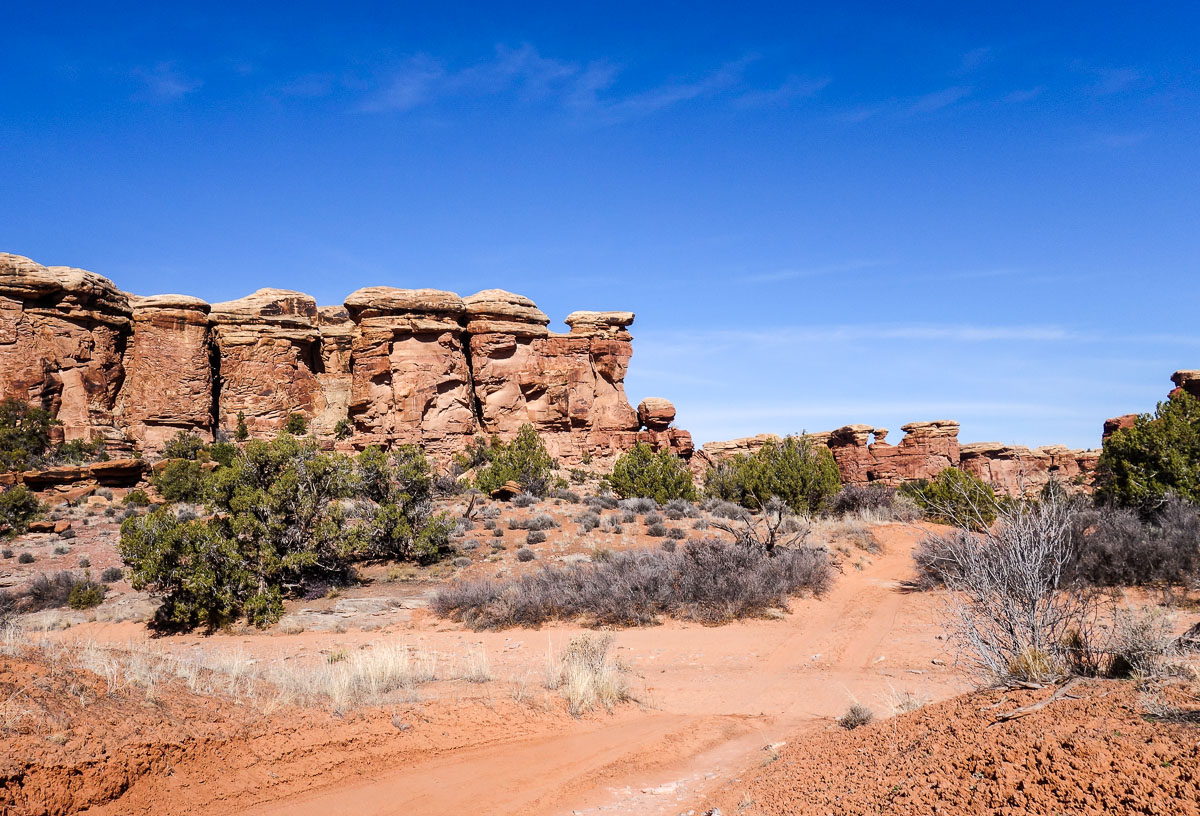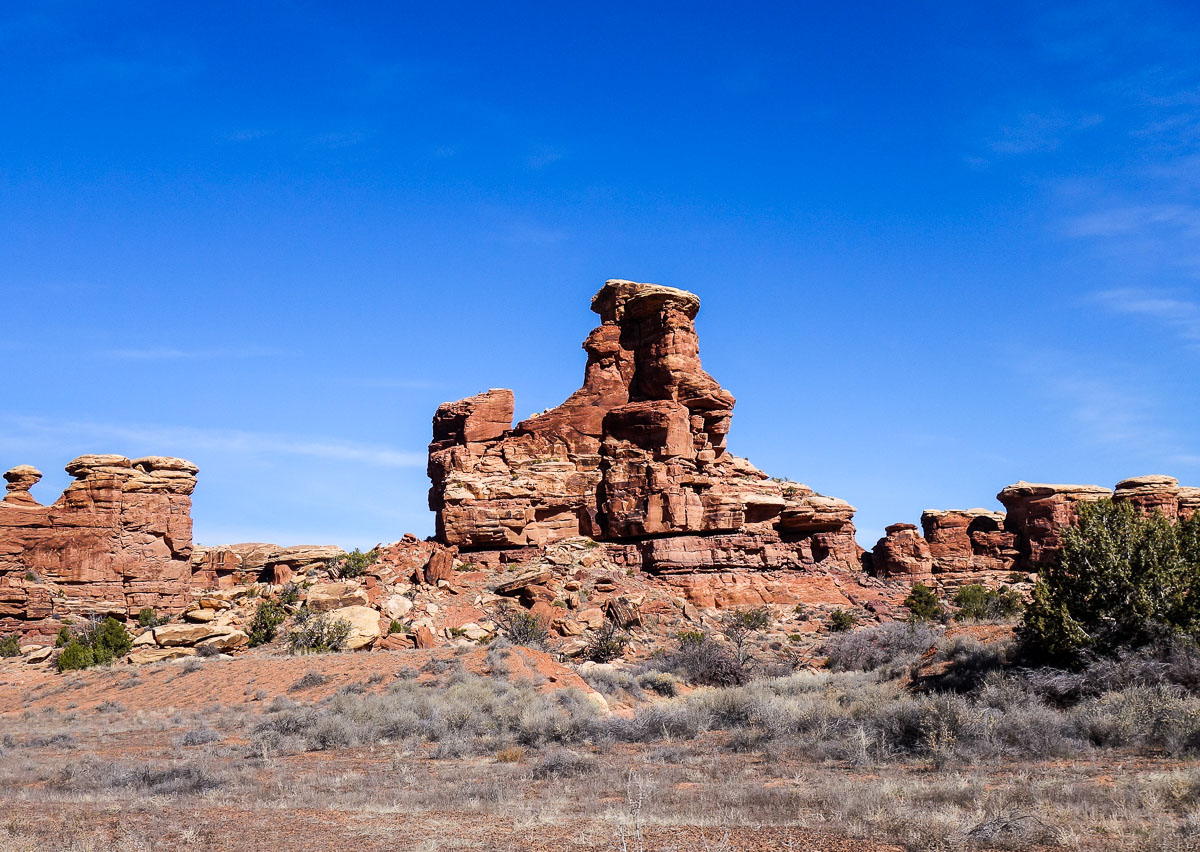 We felt a little bit like Alice in Wonderland wandering about here in among the massive mushrooms. Alice, that is, who'd maybe drunk the wrong potion or eaten the wrong cake: we came over all numb and stupefied – and utterly insignificant amid all this imposing vastness: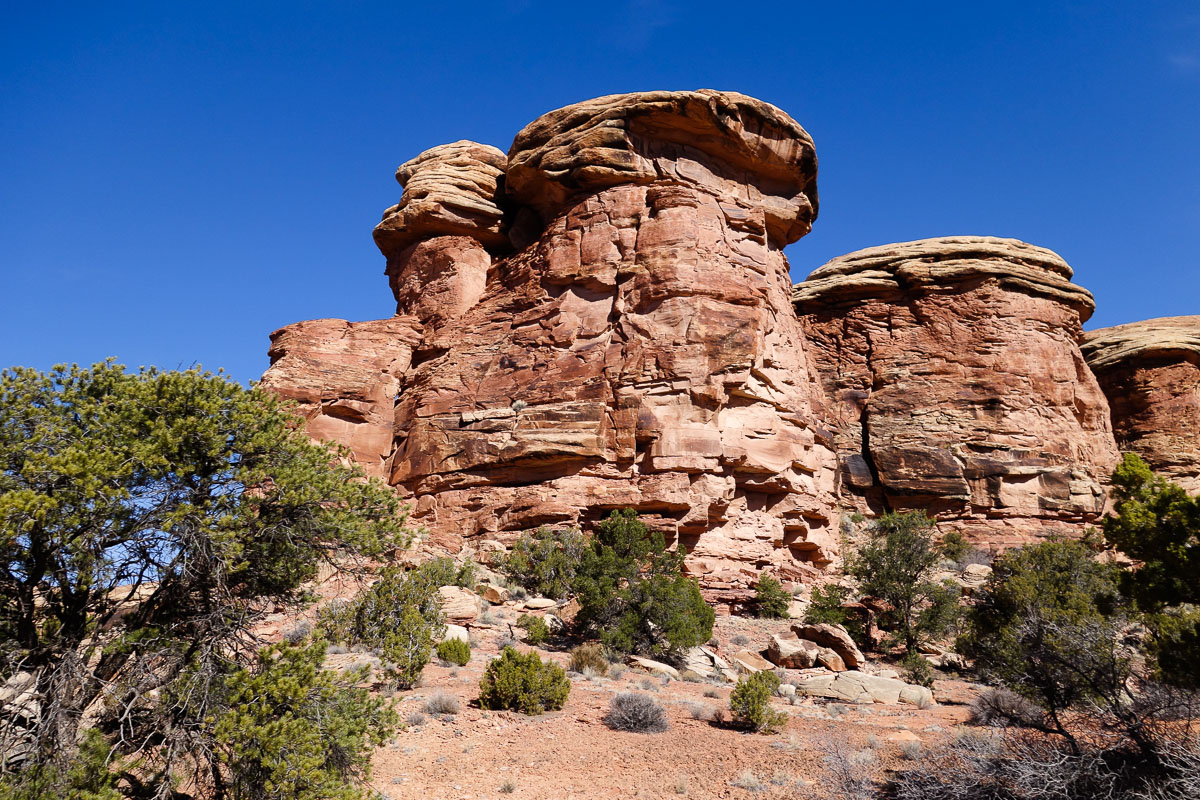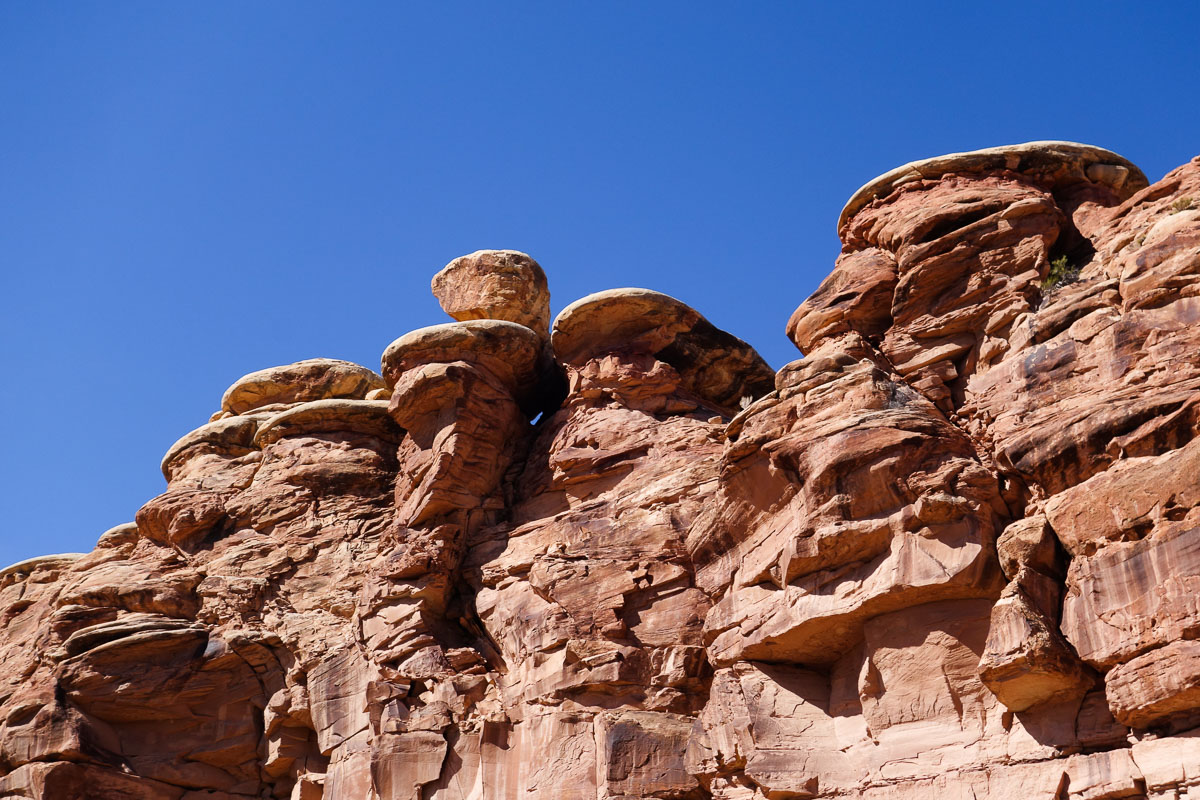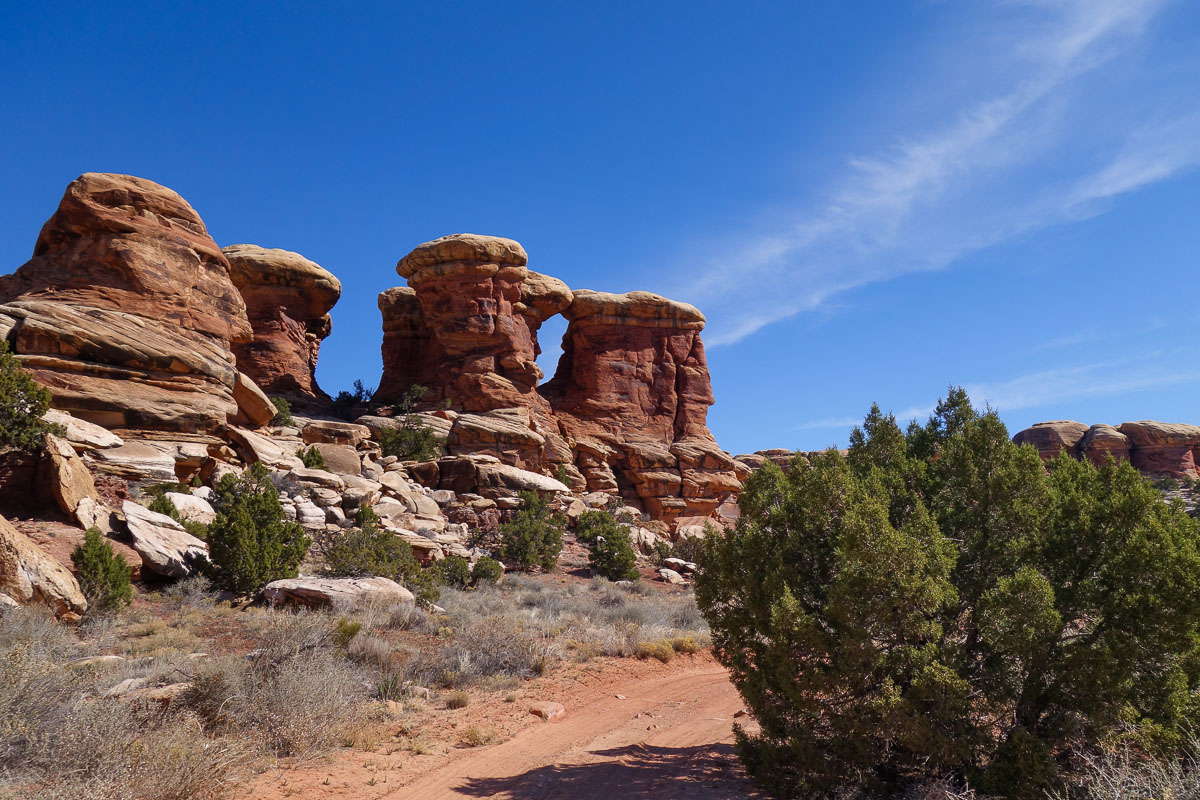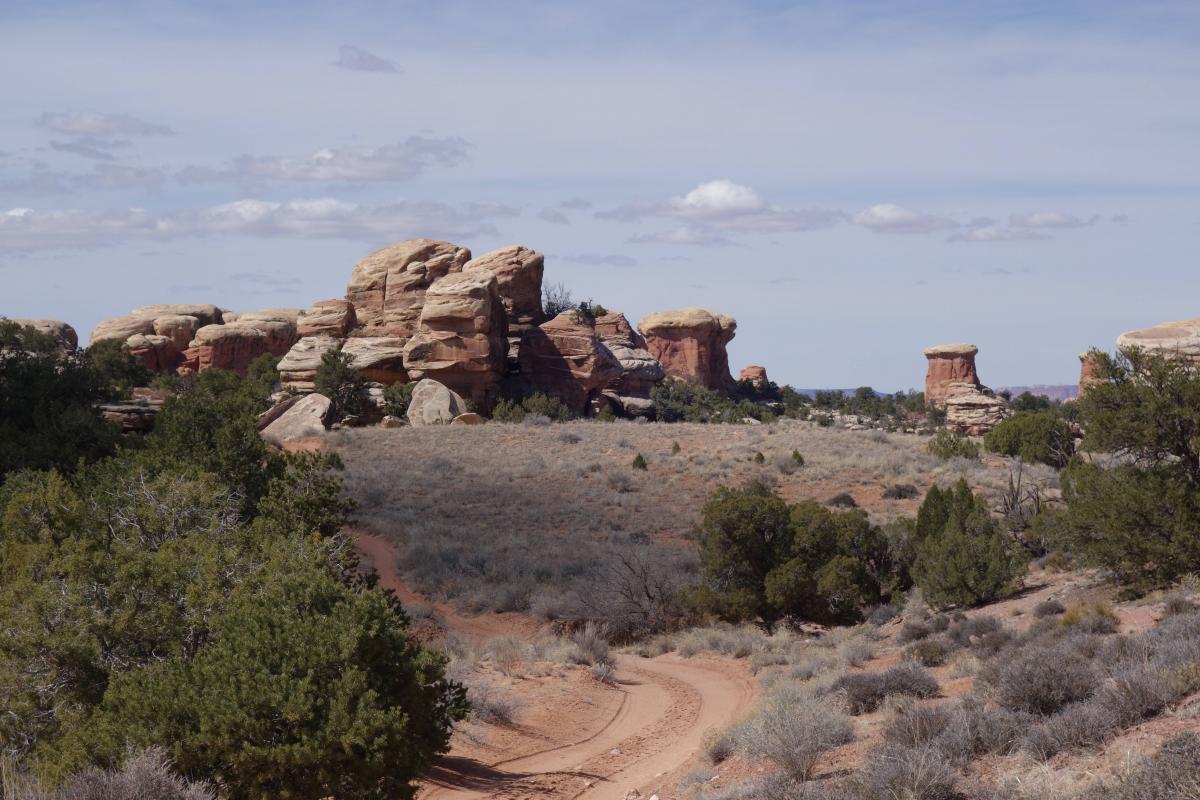 En route to the above mentioned oh-my-goodnesses, at one point we had to navigate our way through the 300-meter-long crevice in the rock shown in the following pic. Yes, we were more than a little nervous.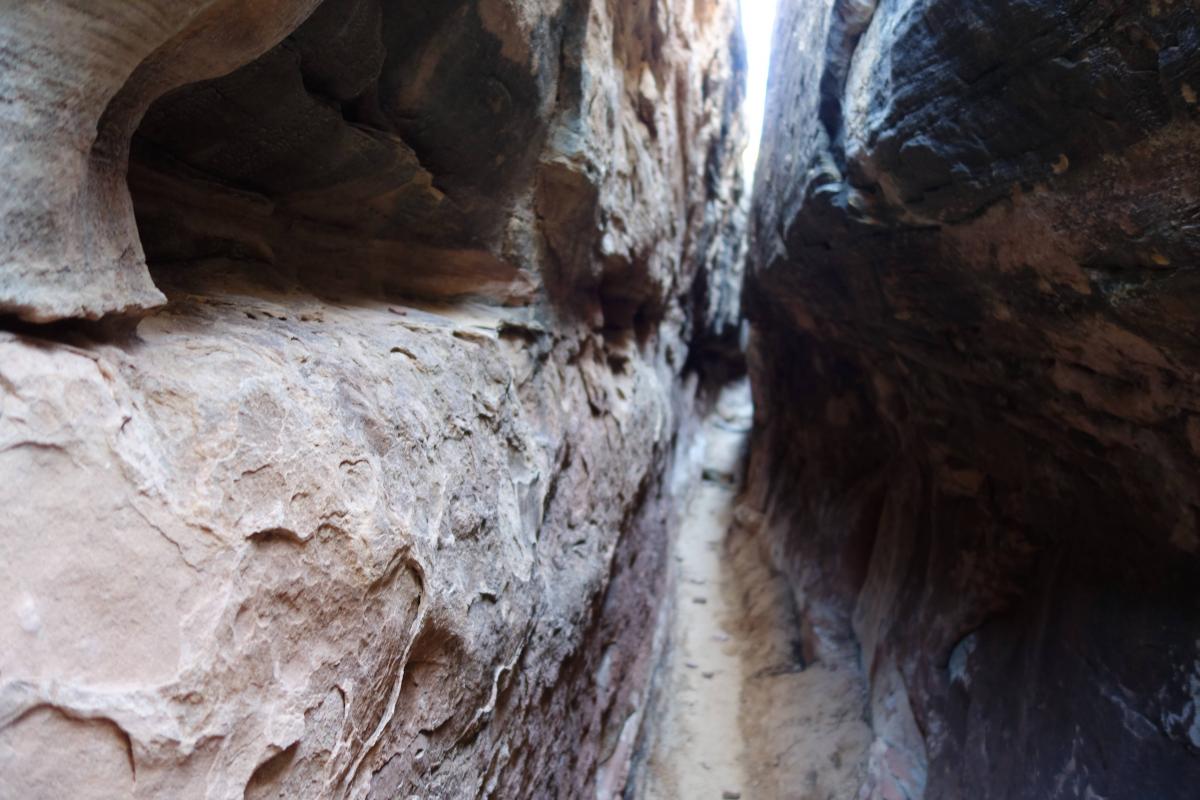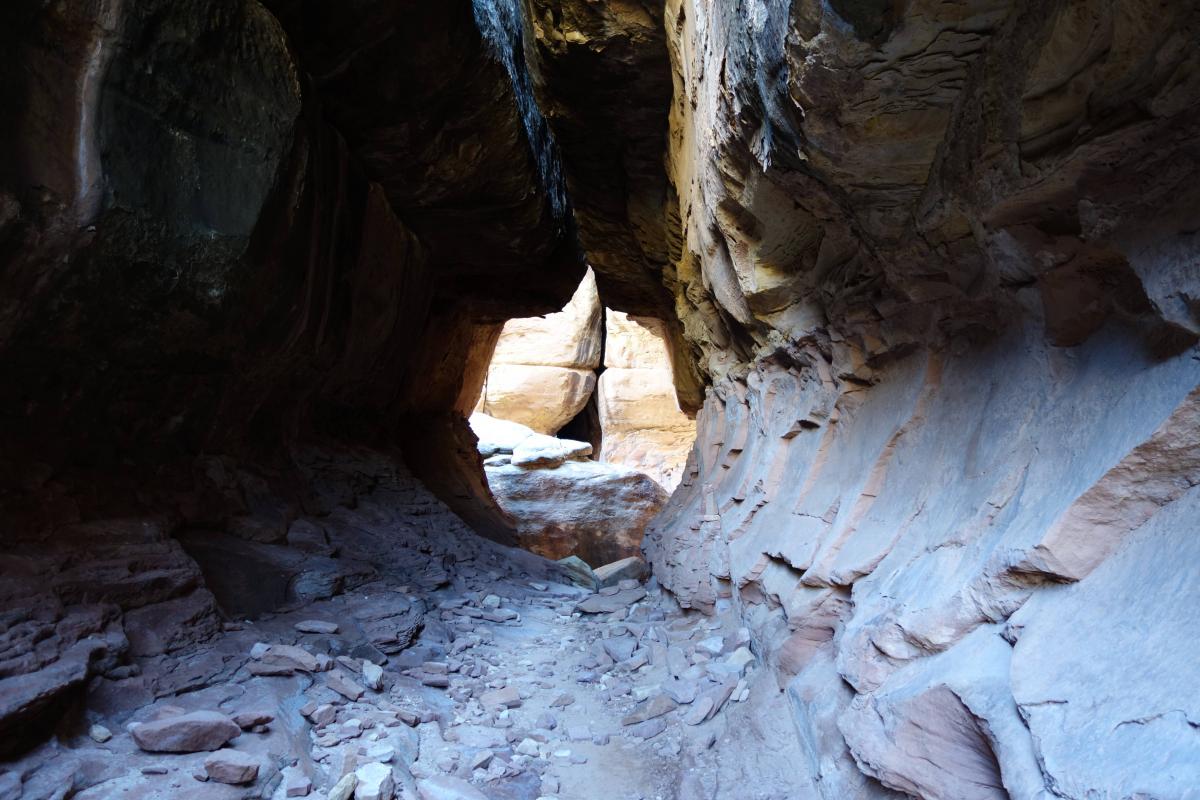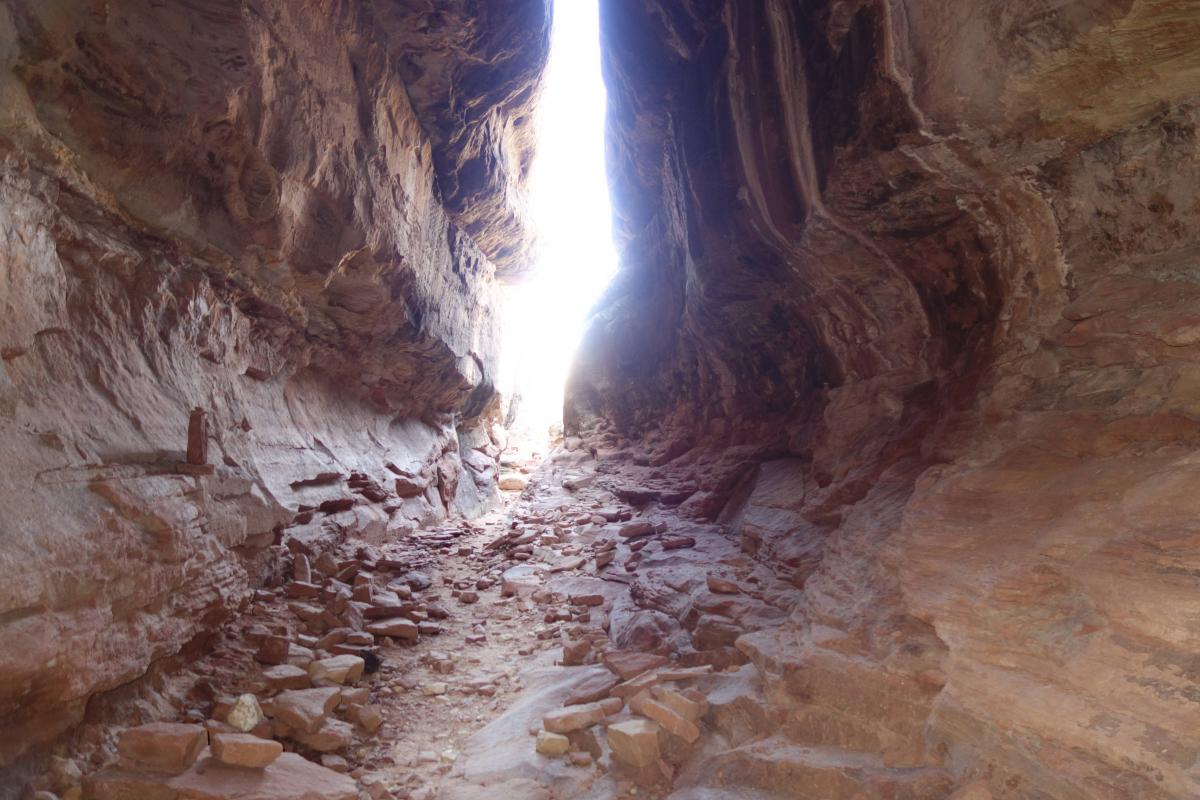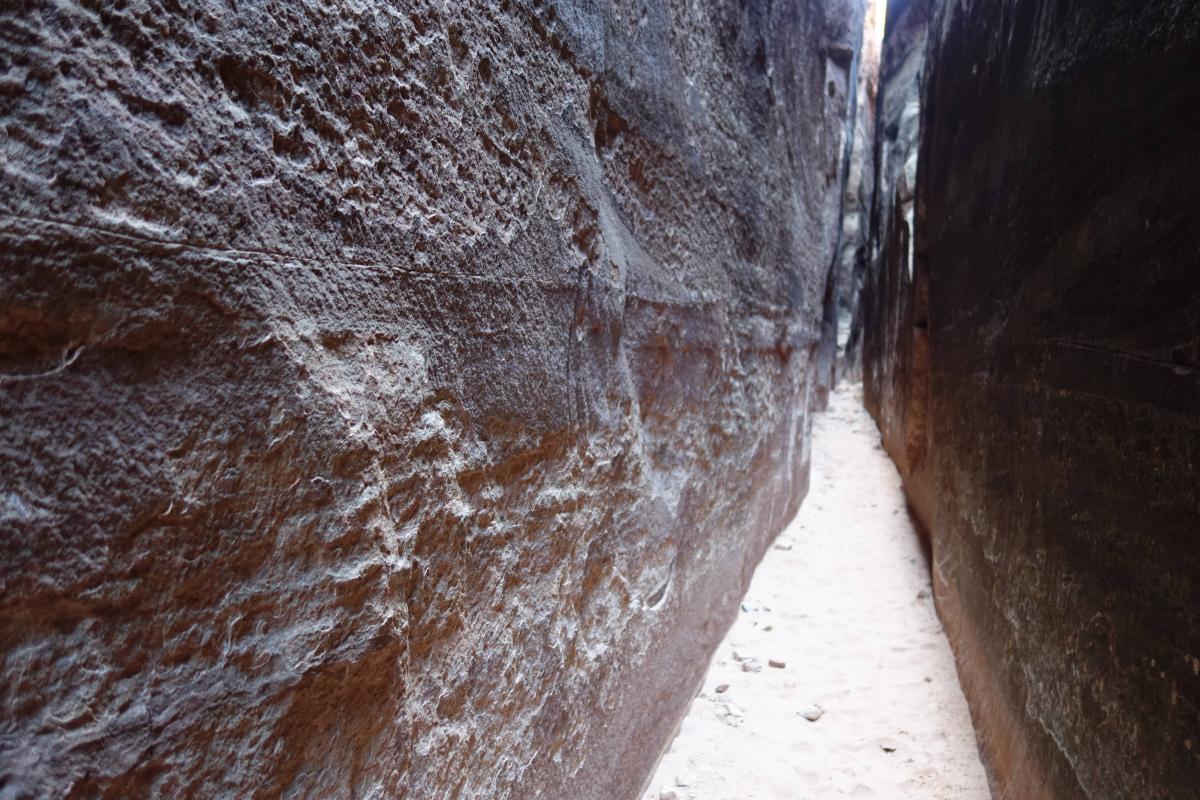 To summarize, we sure ate our fill of the local mushrooms here :). Now, fully sated, it's time for another early night, as we're up again at the crack for our next brain-bending adventure. Still want more of the above superannuated stony scenery – do a search on the net for the 'Moab Canyonlands', or look at the rest of the photos – here.
Good night and god bless!