I love numbers (it must be the mathematician in me). Any kind of numbers really, but those that you have to really rack your brains over – they're the best. Numbers that are particularly round and milestoney – they're awesome too. And talking of round numbers that are milestoney and awesome, it just so happens that 10 years ago, on November 27, 2010, my first ever blogpost on this here blog you have open in your browser now was published!
Accordingly, on this veritable jubilee, I don't see why we can't have a mosey back through those 10 years for some highlights, aka greatest hits, of each one of them, with brief analysis and commentary given the benefit of hindsight regarding how things have worked out for the company, the industry and the world since the posts were originally published.
So what makes a 'greatest hit'? Simple: the most read and commented on. So we had a quick look over the stats – at both the total number of views and of comments added to the bottom of each – and chose the top-two posts of each year. All righty. Let's do this!…
2010
As it took a while to get momentum going early on, there were just two posts on this blog in 2010, both of which I'll mention here.
My first ever blogpost in English was this: 100 in a Year! One of my briefest ever, too. Besides the following avia-route given in it, there was just a bit more text and that was it! Still, the first step is always the hardest, as they say.
Moscow – Novosibirsk – Moscow – Rome – Paris – Santiago – Patriot Hills – the South Pole (New Year) – Patriot Hills – Santiago – Paris – Moscow – Beijing – Singapore – Paris – Rio de Janiero – Lima – Punta Cana (Dominican Republic) – Madrid – Barcelona – Geneva – Paris – Milan – Rome – Munich – Hannover – Hamburg – Berlin – London – Hong Kong – Tokyo – Moscow – Paris – São Paulo – Iguazu Falls (Argentina-Brazil border) – Buenos Aires – Lima – Bogota – Paris – London – Hanoi – Ho Chi Minh City – Frankfurt – Barcelona – Athens – Corfu – Dubai – Sydney – Brisbane – Cairns – Ayers Rock – Sydney – Dubai – Larnaca (Cyprus) – Tokyo – Paris – Moscow – Petropavlovsk-Kamchatsky – Moscow – Beijing – Milan – Moscow – Munich – Singapore – Hong Kong – Istanbul – Nice – Moscow – Paris – Mexico City – Guadalajara – Shanghai – Guangzhou – Tokyo – New York – Chicago – Dallas – Boston – Munich – Moscow – Abu Dhabi – Bali – Moscow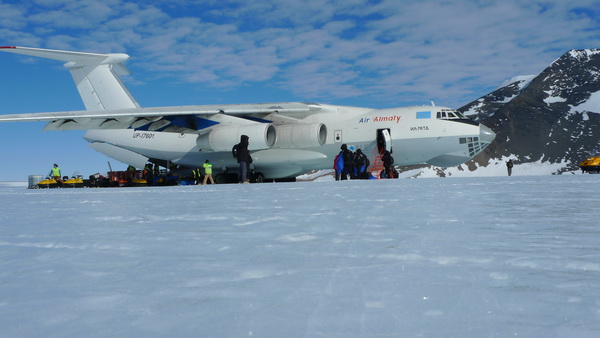 The other post from 2010 was: Mobile OS Market – My Bet.
This is where I stated my predications of the share of the global mobile OS market in the future – in around five years time (2015). And I didn't do too badly either! My rough forecast went like this:
80% – Android
10% – iOS
10% – all the others
And here's how things panned out: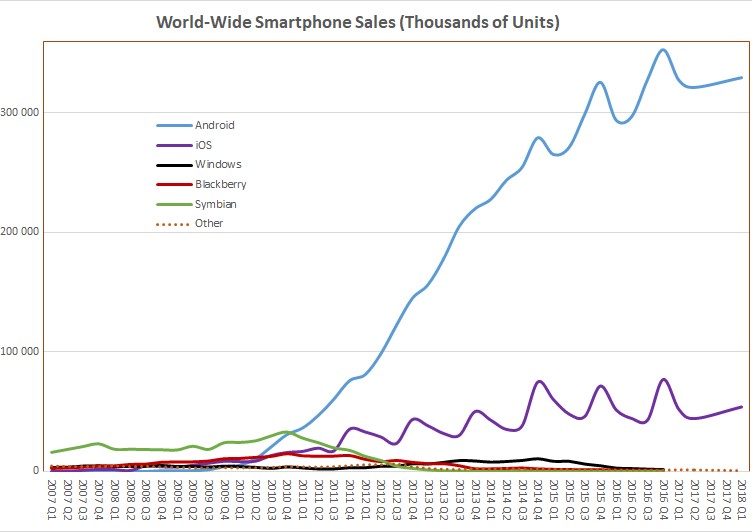 Source
Yes, I should maybe think of becoming a fortune-teller ).