Turkish Grand Prix 2020: Very strange F1 in very strange times.
Most everything's strange this year. A lot's been cancelled, a lot's been changed, a lot's been postponed, some things have been transformed into different formats… And Formula 1 racing hasn't been spared either; still, at least it hasn't been canceled this year: it's still going strong, and still… as incredibly awesome as ever!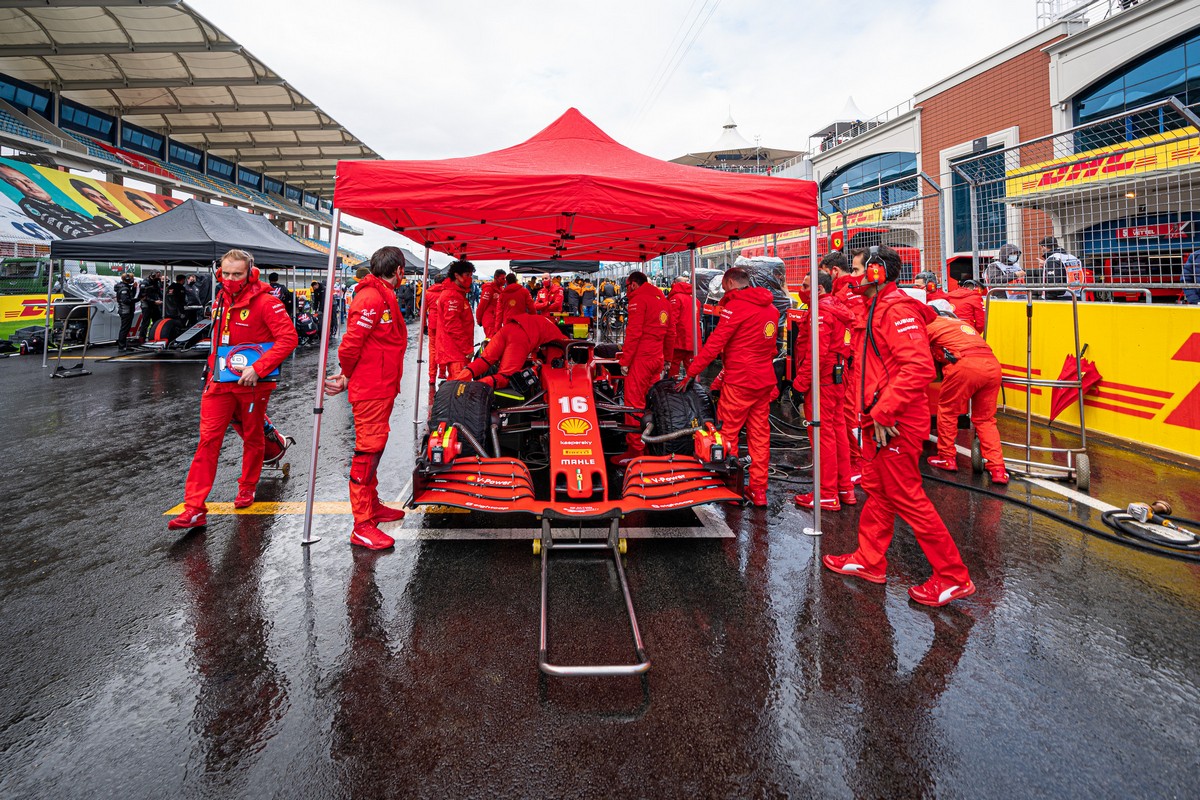 I won't dwell on our team's poor results. A hundred reasons will always be found for a losing streak – but I'll leave that to others to discuss. All I'll say is that this really strange year has been a really strange one for Ferrari too.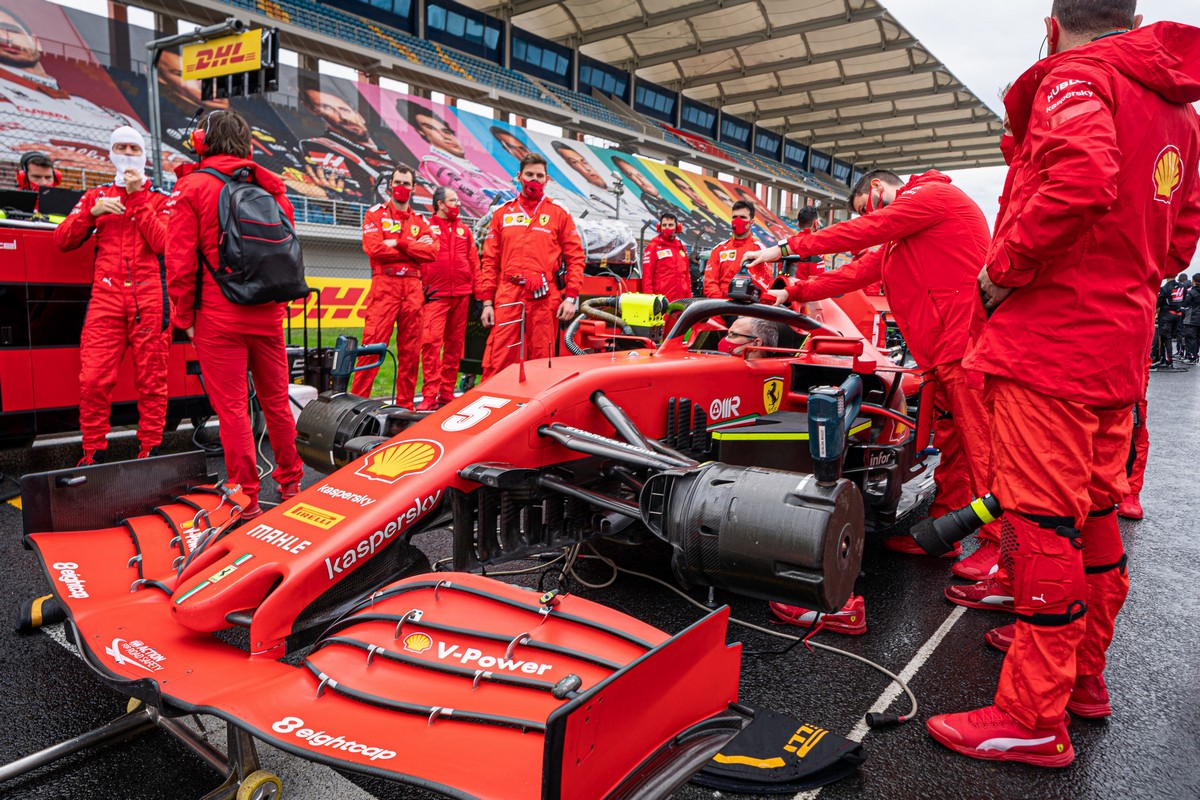 The strangest thing of all this year for F1 is that the stands are completely empty, and I really do mean completely! Not a single spectator to be seen the whole season. I should know – I was at the Turkish Grand Prix recently ->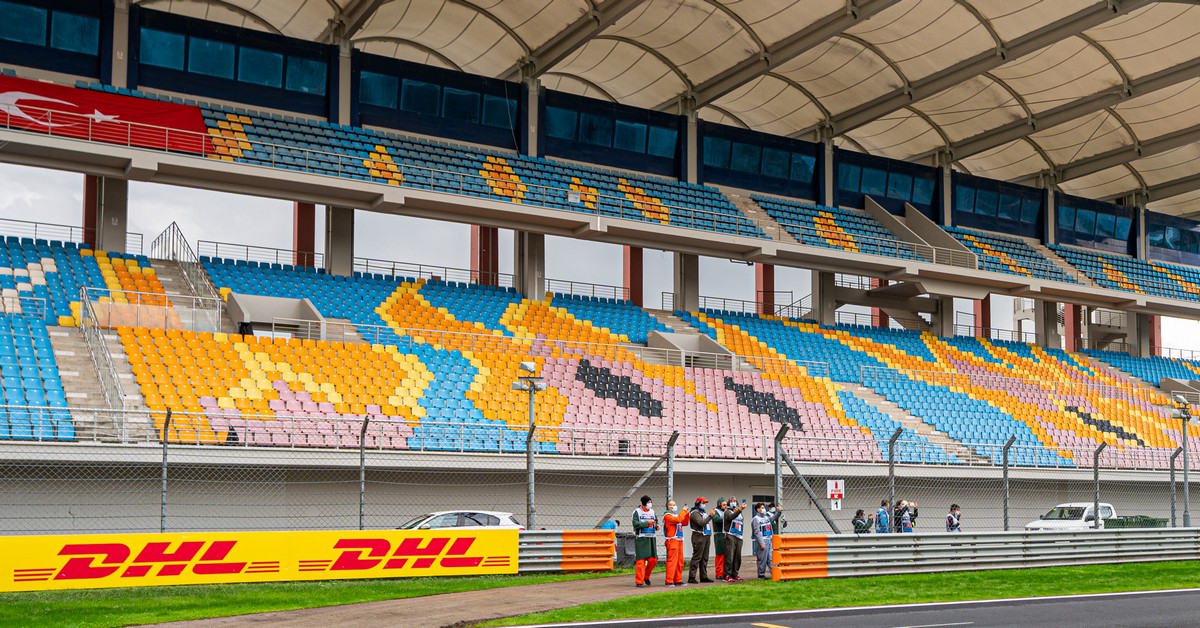 Strange year, strange F1, and here, now – strange post!…
So, first strangeness: empty stands.
Second strangeness: empty paddocks! No PR folks toing and froing therein. No swarms of photographers and video reporters. No non-techie (but all the same in official red team outfits). No hangers-on here and there. No one at all!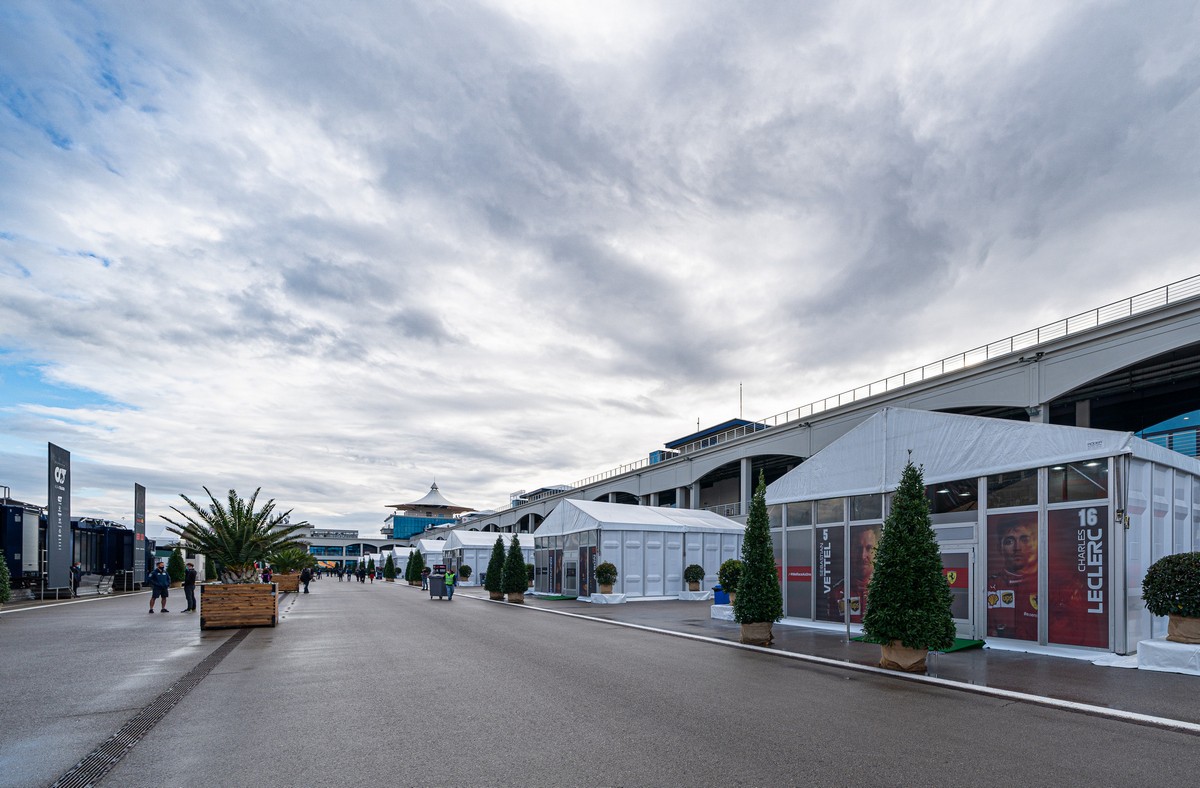 No one on the racetrack either…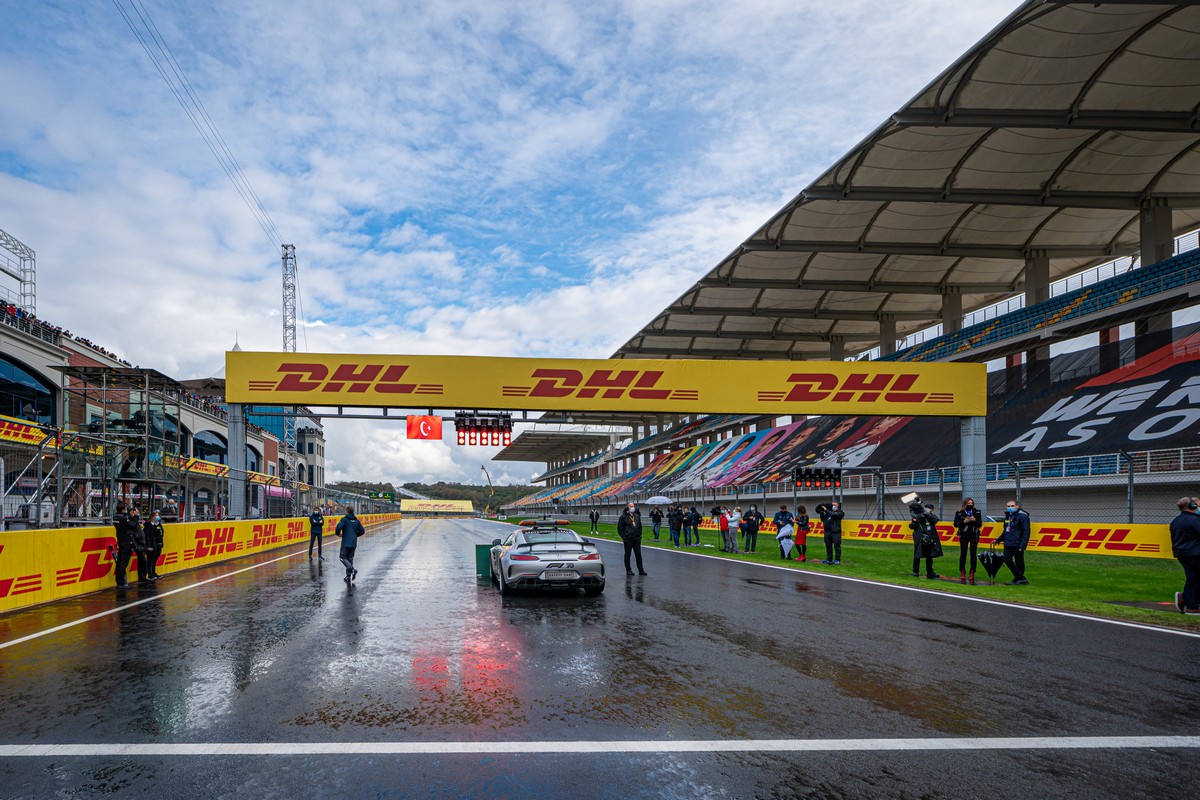 Btw, my post on last year's closing Grand Prix in Abu Dhabi was a fairly miserable one. If only I'd known what was to come this year I'm sure I'd have cheered up no end no matter what!
Here, a few pics from last year to compare ->
But enough griping already! Back Forward to the Turkish Grand Prix 2020 in Istanbul!
Here's the Ferrari office, where the whole team come and go. Where they have their meals during breaks, watch the TV screens, and sometimes gather in the drivers' or team principal's room ->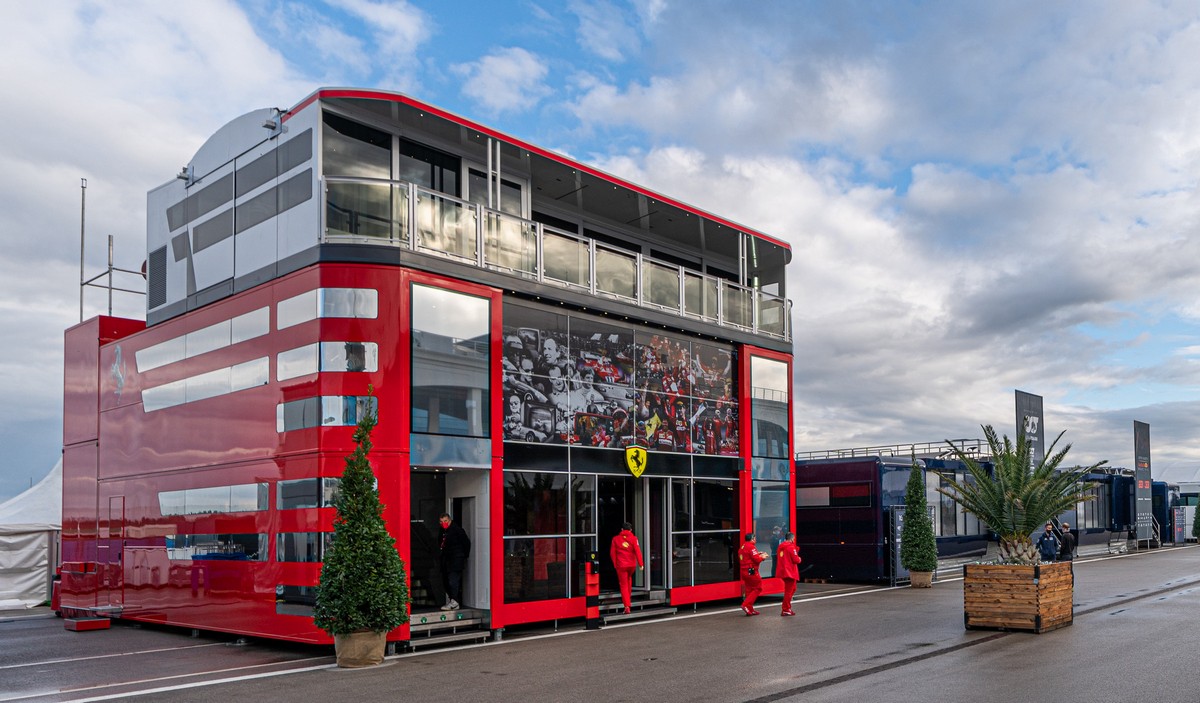 And opposite – the garage: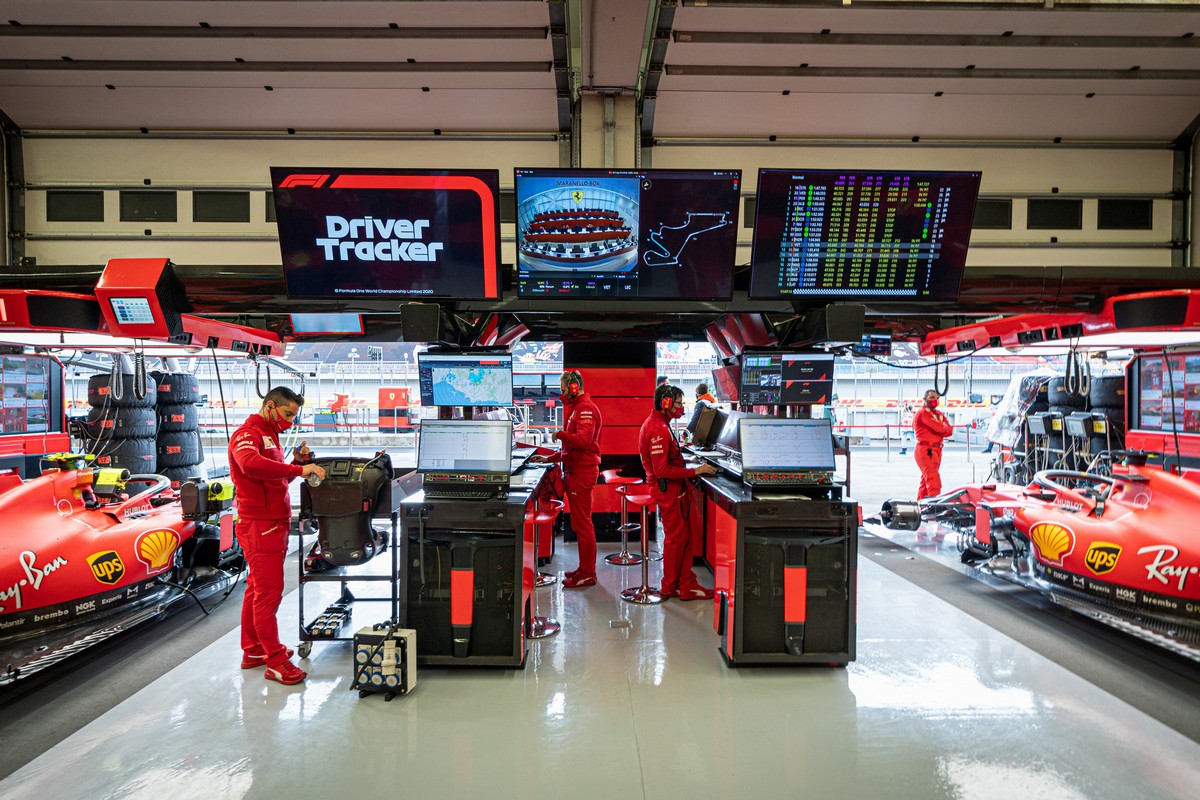 Close by, other buildings for vehicle parts, a mini-datacenter, and assorted other necessary gadgetry and gimmickry. Here's the view of the garage from the pit lane:
And the view in the other direction – the empty stands ->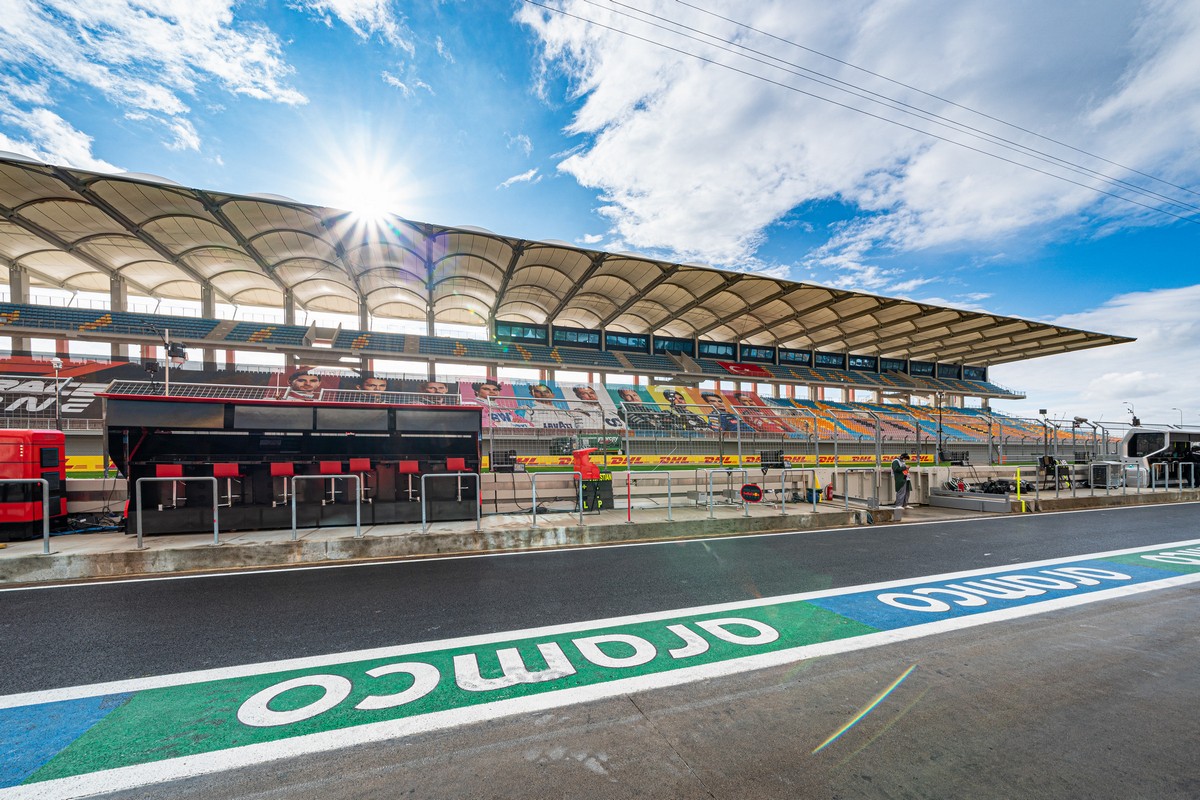 Warm-up time…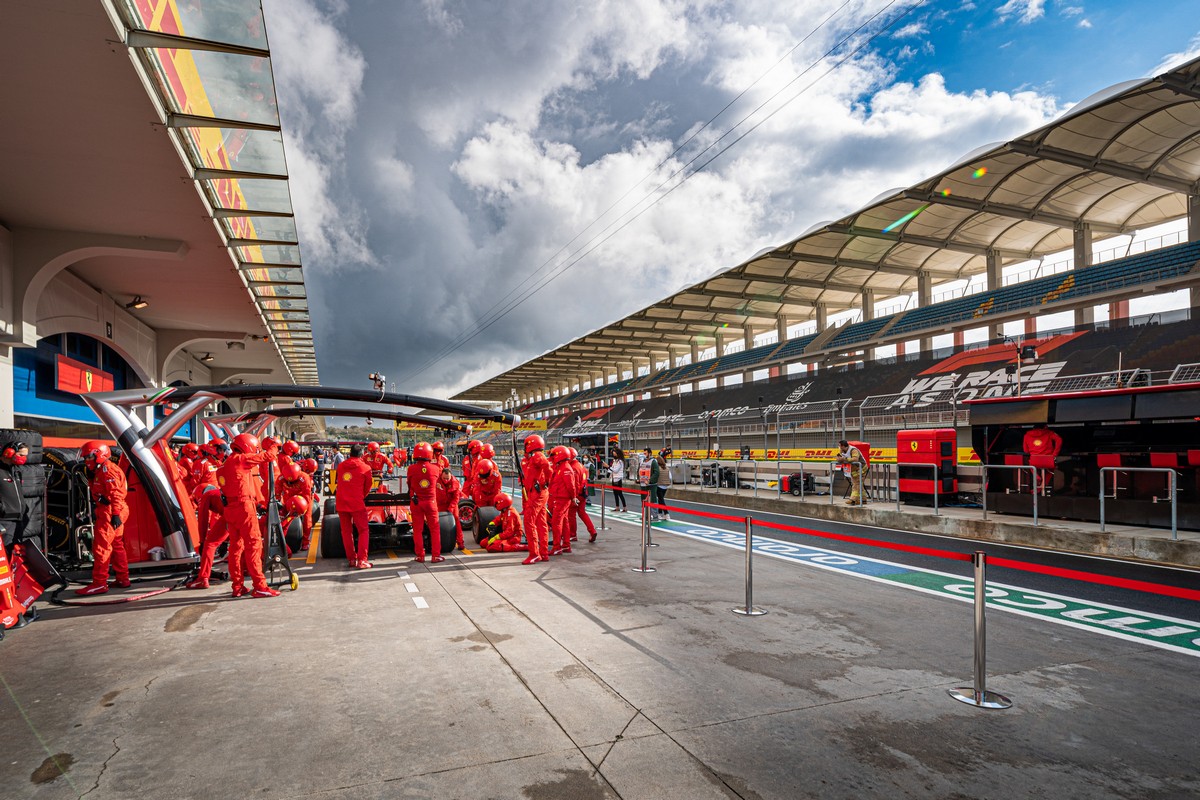 Here the crew practice their pit-stop tasks, the main one of course being changing the wheels/tires.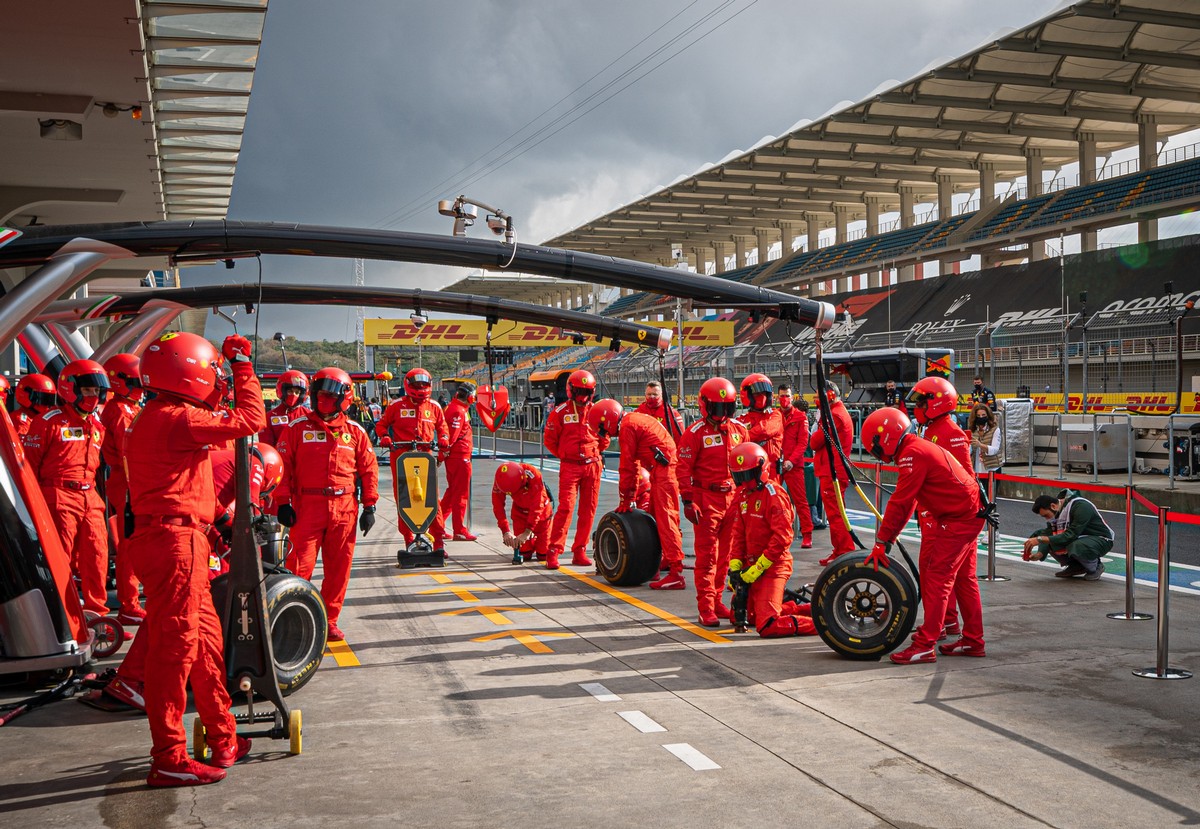 If you blink you may miss the changing of the tires – done and dusted in a mere three to four seconds! Still, there are plenty of crew involved – as you can see, for example, in this pic.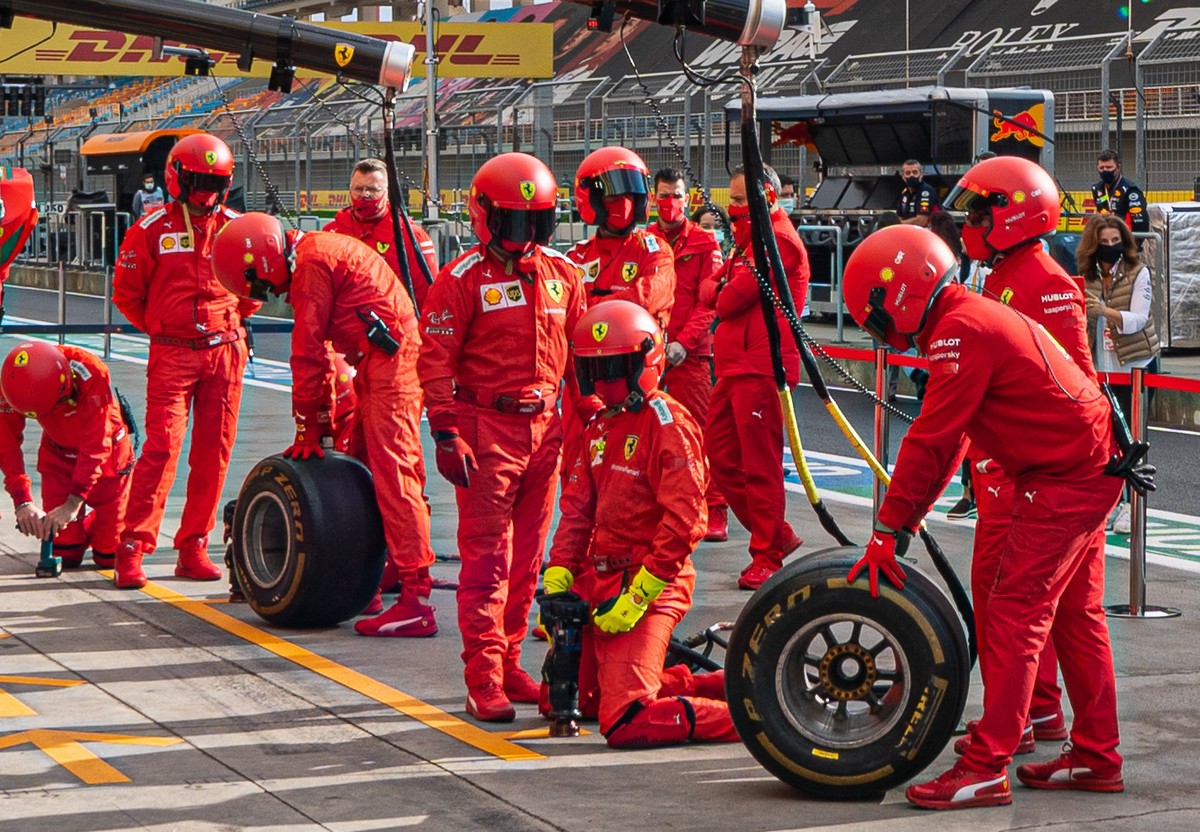 In the past they'd refuel the cars during pit-stops too. No more. Rightly so I think. Keep it safe ).
Warm-up over. Garage walkabout continues…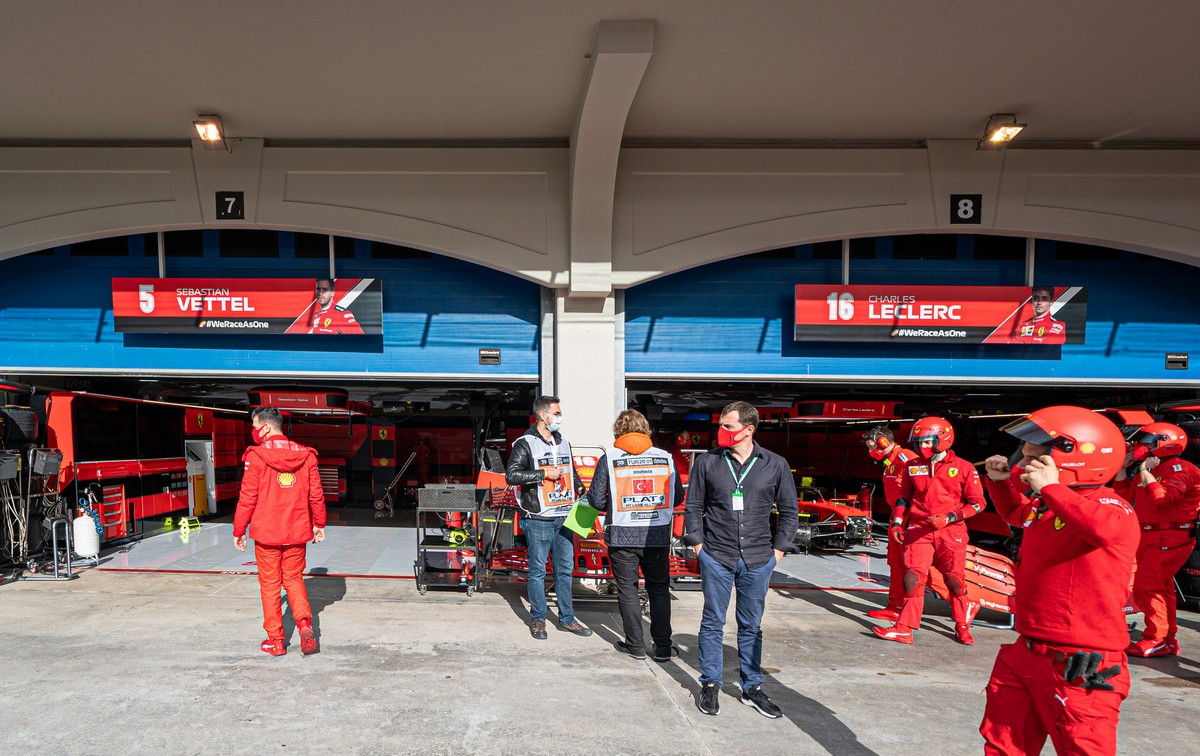 Just in case we missed it, our logo pointed out by this kind crew member ) ->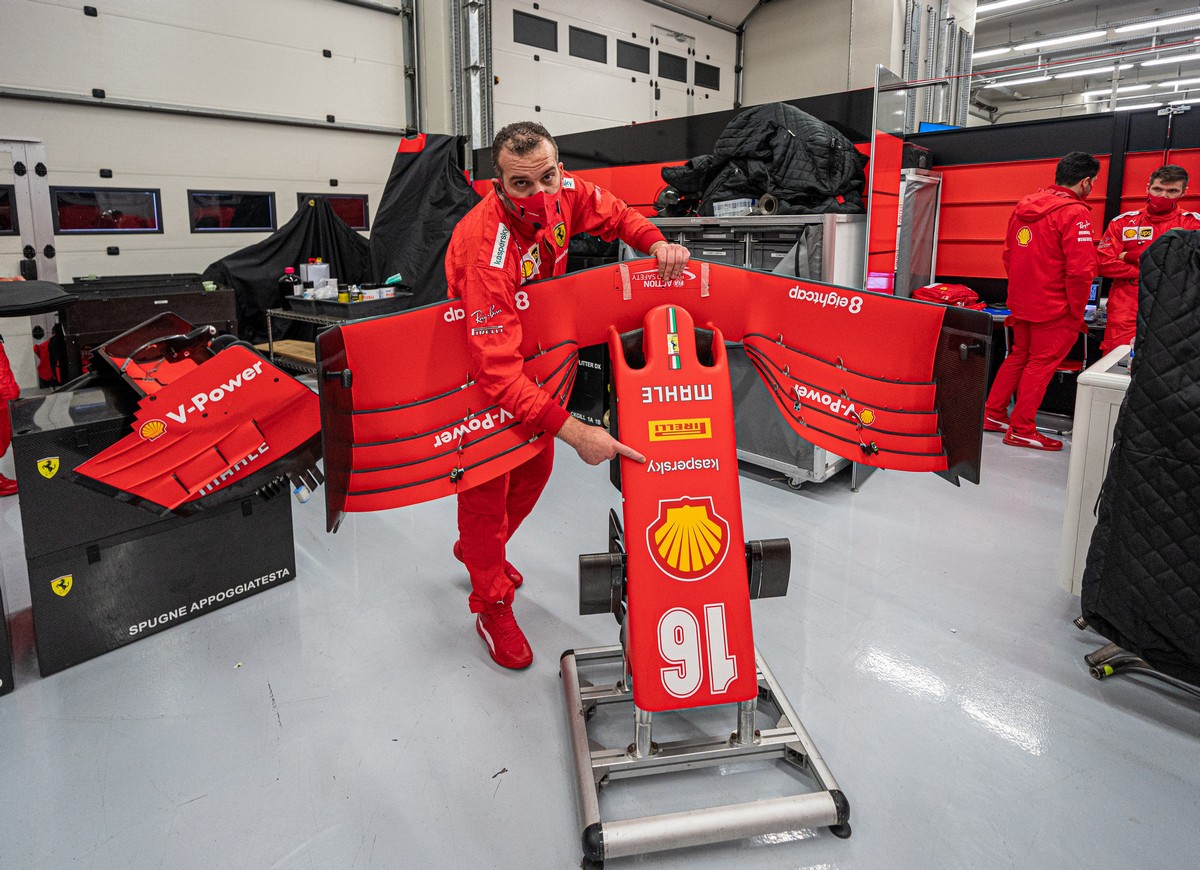 The kit here… First of all it's just plain good looking. Secondly, it's super-hi-tech and aerodynamic. Third, it weighs practically nothing! Carbon fiber this, air-filled honeycomb that. Incredible!
This car seat – weighs, ooh, about as much as a feather ). Cosmic-level technology. Indeed, I hadn't seen anything like it since visiting Star City!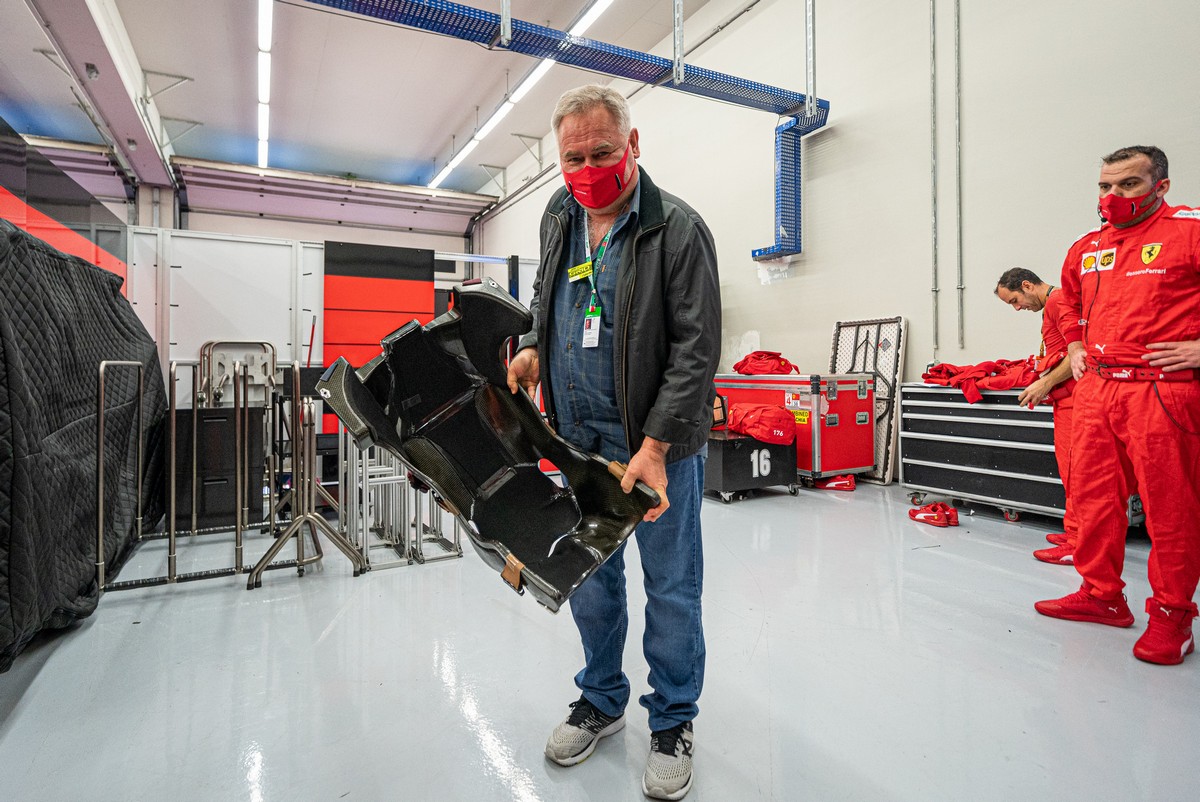 Each seat is custom-made to hug the exact contours of the drivers' bodies. Thus: fixed, comfortable position – both stationary and at high speeds.
Helmets – no doubt also custom-fitted: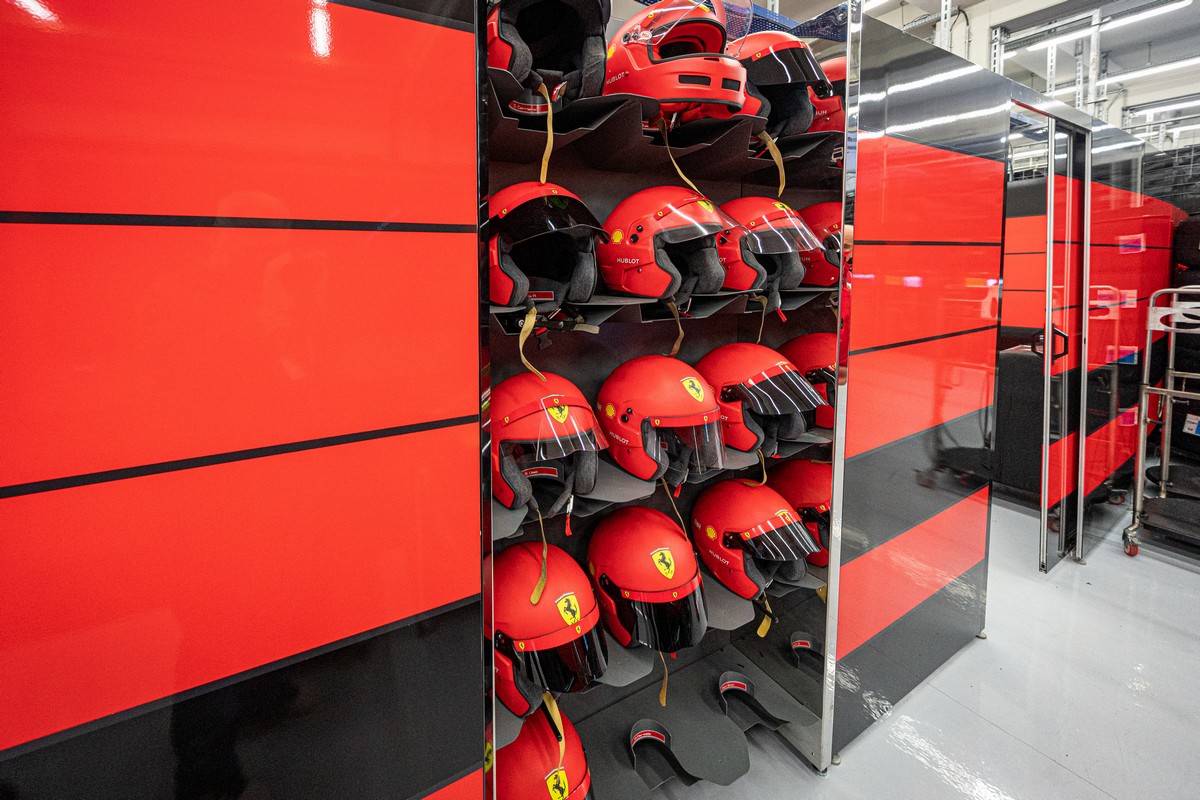 The start of the race approaches. The cars exit the garages and line up at the starting grid. One last warm-up lap, then back to the grid and another break – when we were able to go for a stroll around same grid ->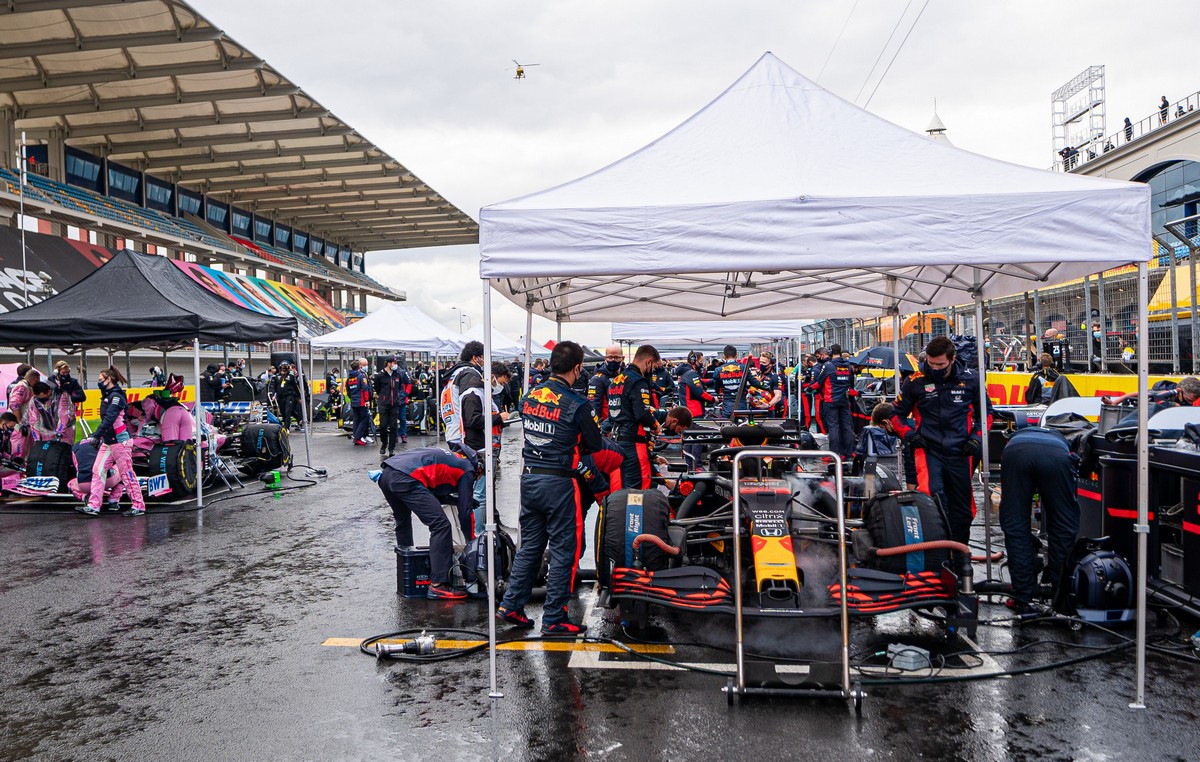 Ferrari's two drivers started somewhere in the middle, but finished in third and fourth positions. They started around the middle due to the rain distorting the results of the qualifiers, or something like that. As a result the starting line-up was determined randomly – like a lottery!
Sooo strange. It felt like I was the only guest. There were just the teams, the marshals, the few official photo-tv journalists – and me ).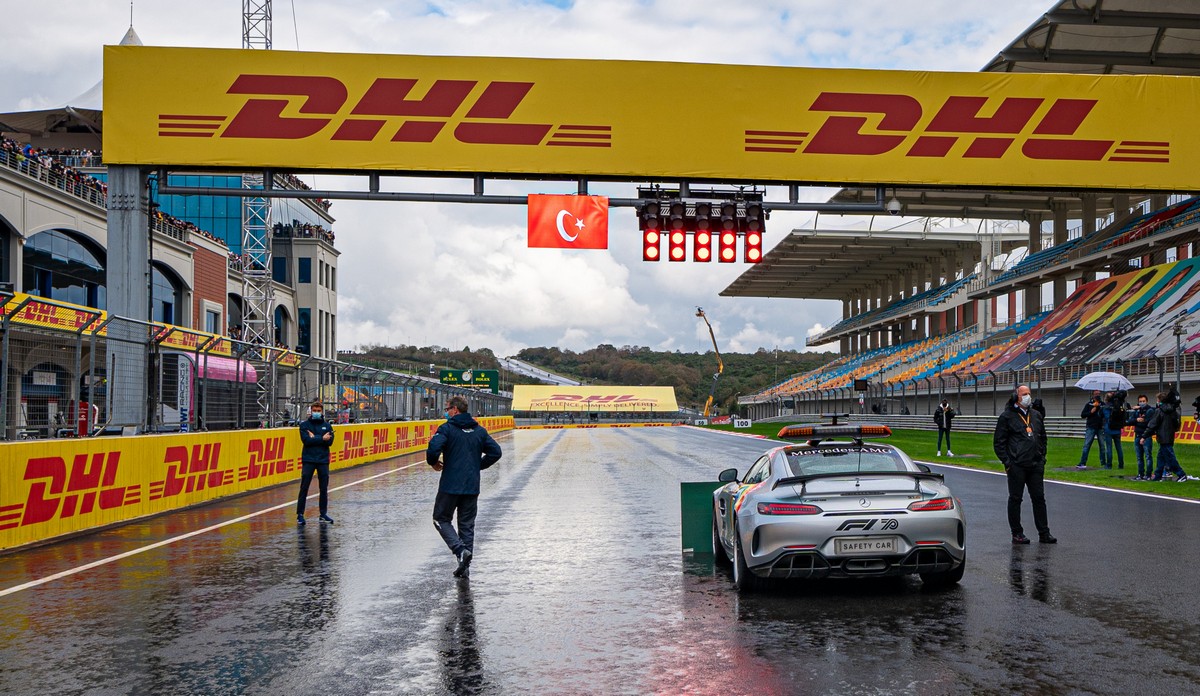 Suddenly – jet airplane overhead! Louder than the F1 cars, that's for sure ).
A few more pics from races I visited before, to compare:
Even the fly-over this year was subdued. Here's how it was in Abu Dhabi in 2017:
I've always said that Formula 1 is best viewed from the garage. You don't see the cars in the flesh – you see them on TV screens, but the atmosphere in the garage is electric, the passing cars are just as loud there as in the stands, and there's always someone on hand to kindly explain what's going on during the race: literally – the inside track ).
And if you get a bit bored in the garage, there's always the Ferrari office you can move to (if you have the right pass:), which is more comfortable, the TV's bigger, and they feed you!…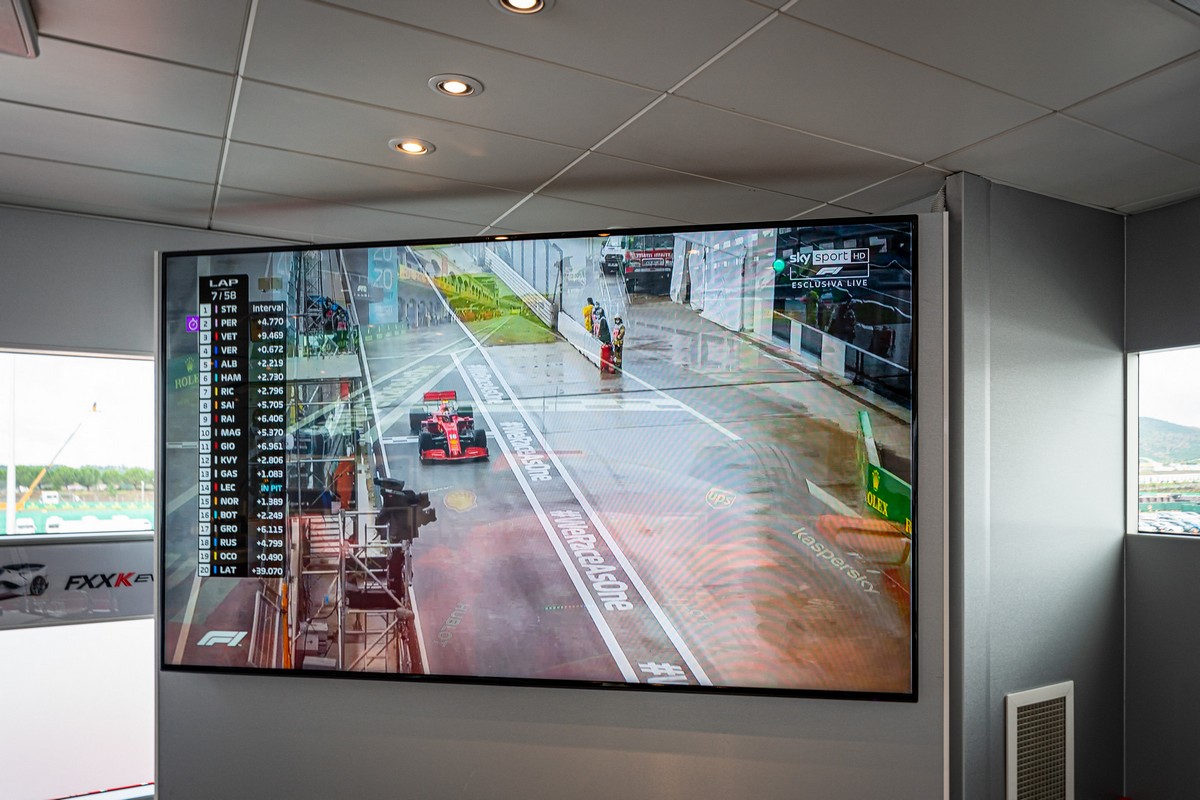 Here's a room in said office; normally – fairly busy. Today…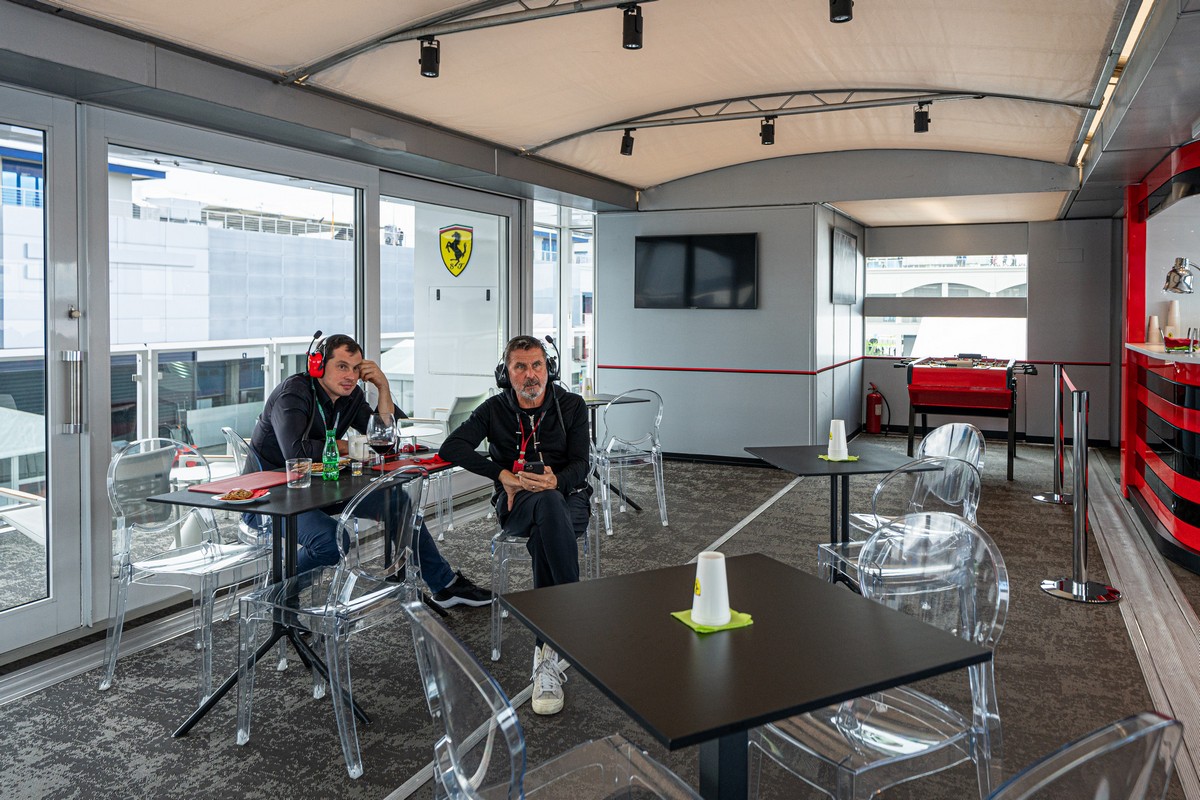 I won't comment on the race itself – you can find that on the WWW if need be. Just, briefly: it was a 'real' race – not an uninteresting 'one-by-one convoy' all the way as sometimes happens. This time it was… aggressively audacious and feisty!
Finish! Podium and champagne time!…
Even that was modest this year! Normally… ->
And that's all for F1 today folks. In all – a great race in tricky weather. Still – a touch boring: no gala atmosphere like there usually is. And I kept having strange, alienated thoughts – feeling as if we shouldn't be here somehow, almost 'in the way'. Strange. But of course: 2020 darn it! (.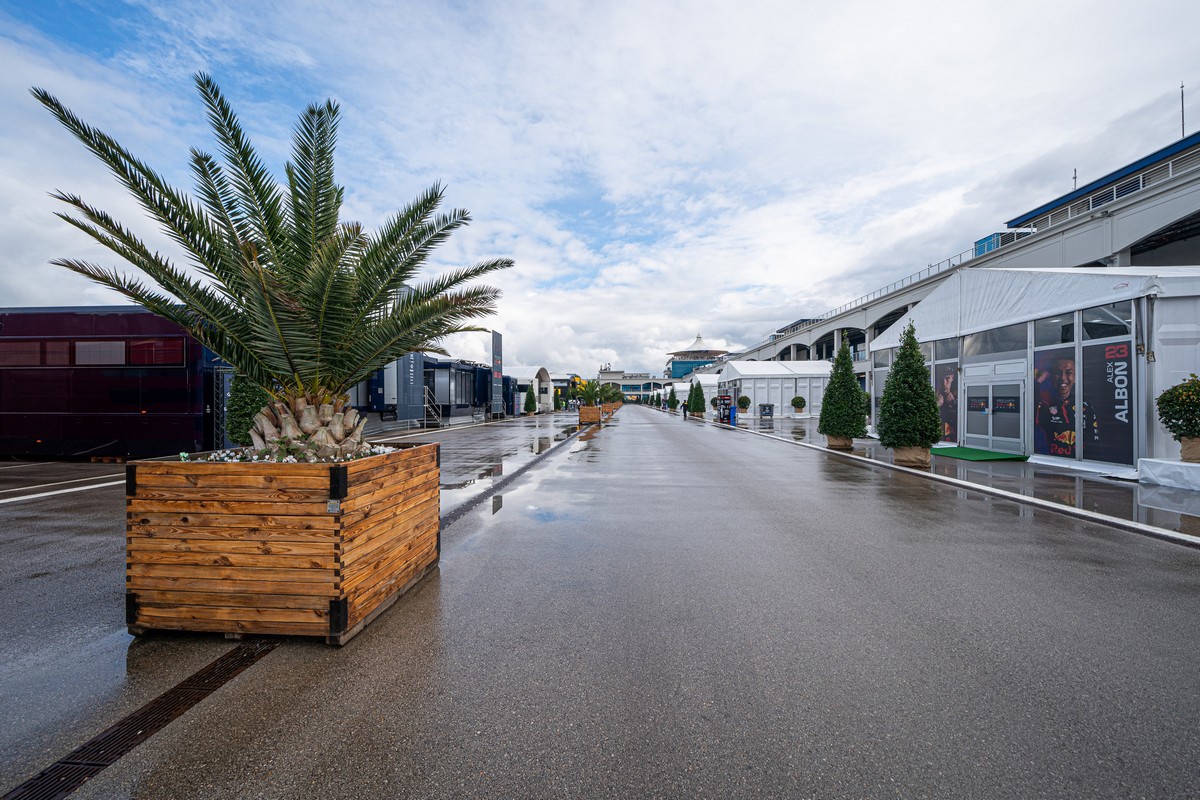 Gotta love the red masks though! I've got a few more coming my way, apparently )…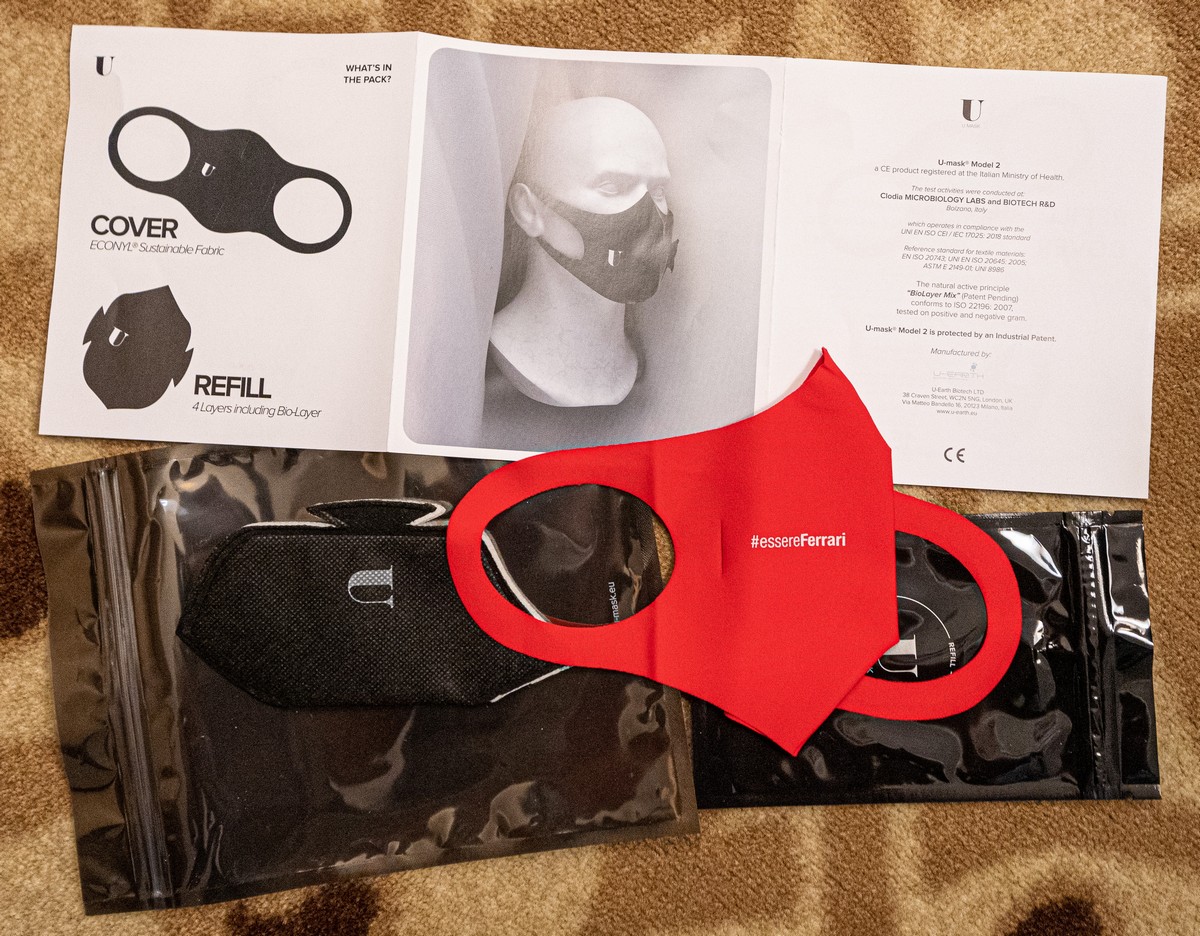 But let's not get down. Let's remember – this will all pass. And Formula One will be back to it's old – glamorous, brash, confident, non-socially distance self. And Forza Ferrari!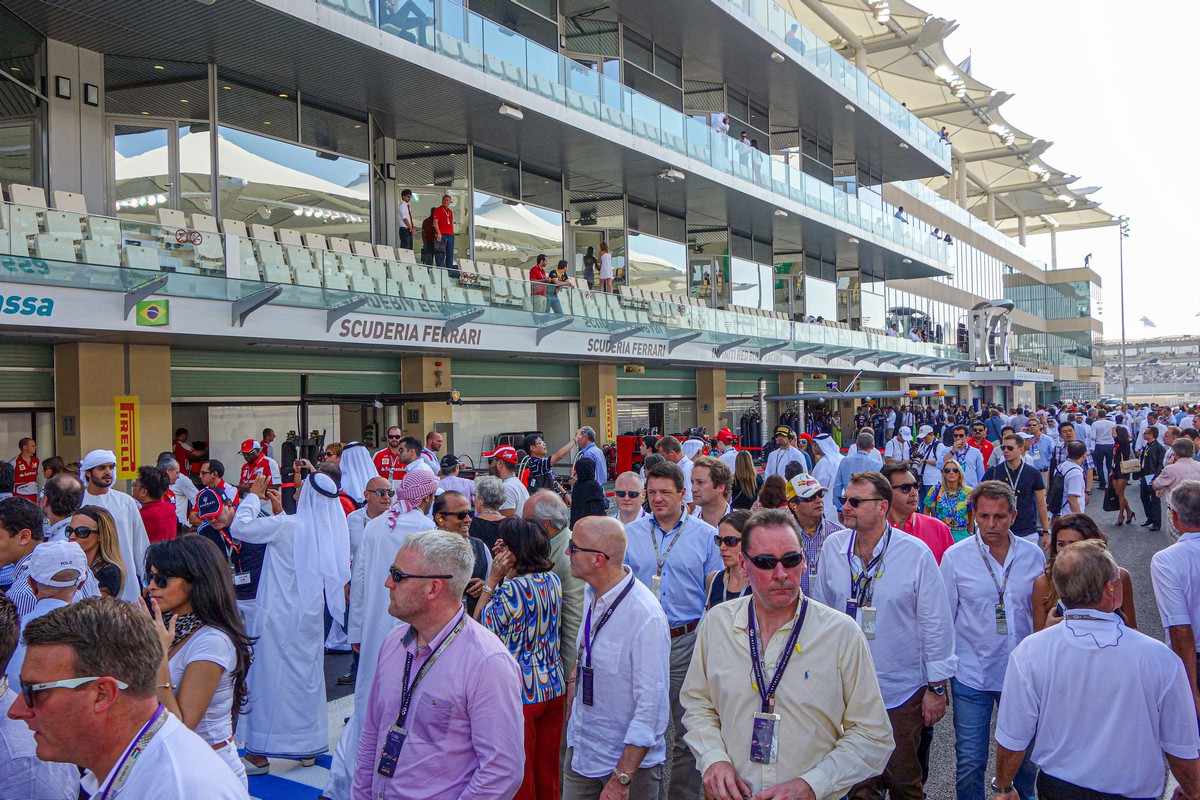 And btw – I didn't return home empty-handed, but with… Seb's helmet! Perfect addition to our museum!
In fact – it's already there!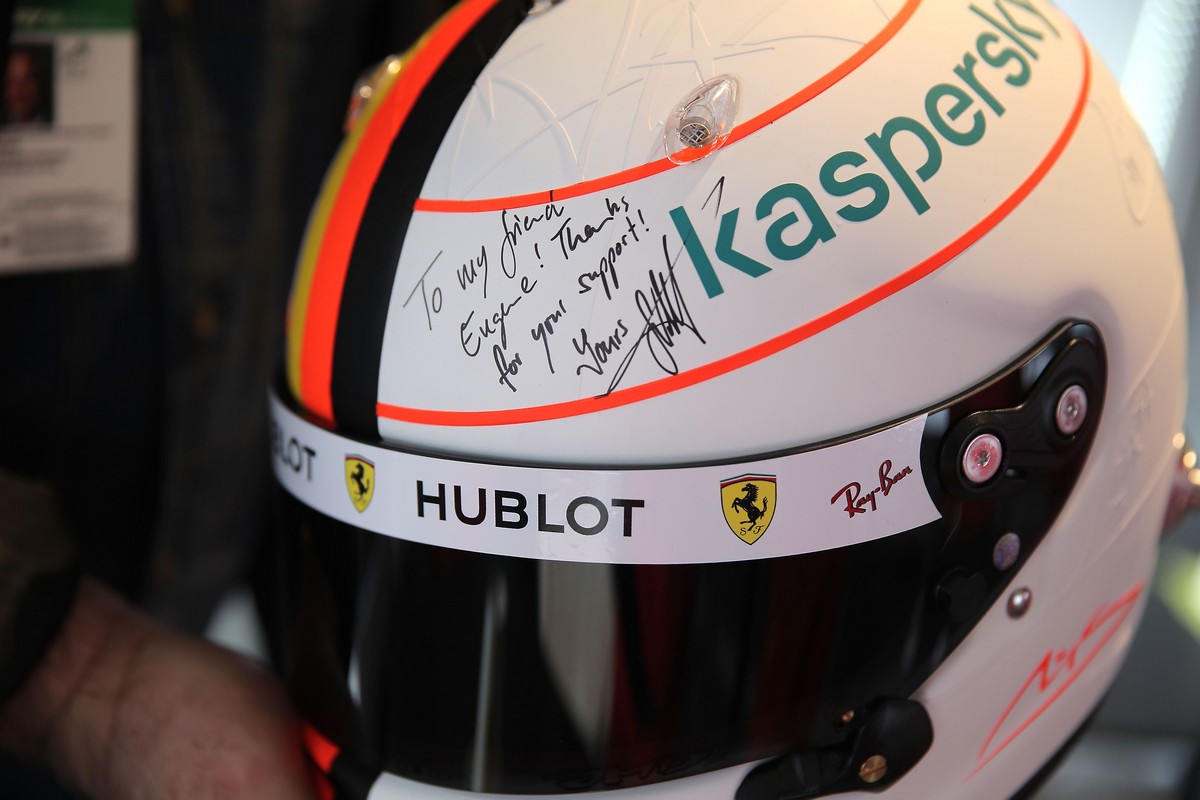 All right. And that – really this time – is it for today!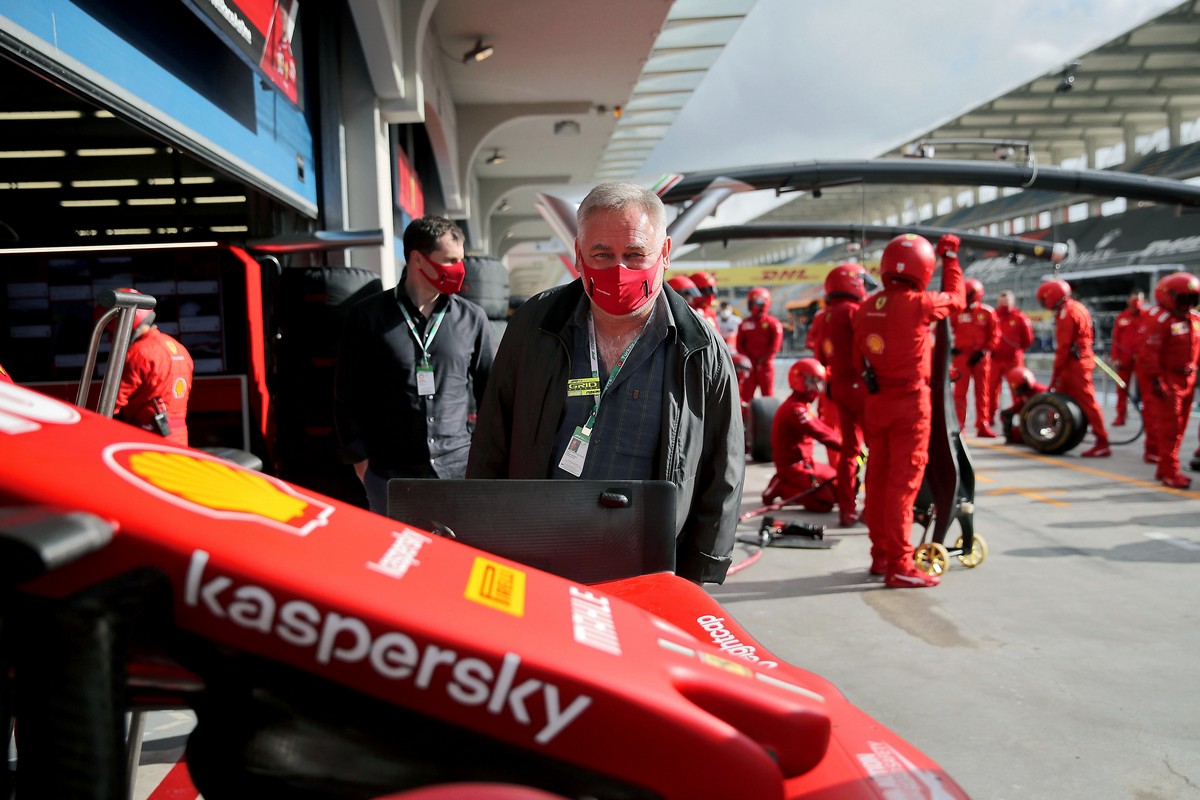 The rest of the photos from the Turkish Grand Prix are here.