Guatem-ooh-la-la volcanism.
Turns out the Ring of Fire affects Guatemala too. But then that country classic affects many, and always will :). But no, it's the seismic-lithospheric-tectonic Ring of Fire that ensures Guatemala is fully sorted in the volcano department.
In all there are around 30 volcanoes in Guatemala – impressive for a country of its modest size. Taking a peek at trusty old Wikipedia, we see Guatemala covers approx. 100,000 square kilometers, so if we divide that by the number of volcanoes… ooh la la!: the volcanism force is strong with this one! It's nothing on the Kurils of course (68 volcanoes in 10,500 square kilometers!), but the Kurils aren't a whole country…
Antigua is surrounded by three volcanoes – Agua, Fuego and Acatenango – all of which were visible from our hotel: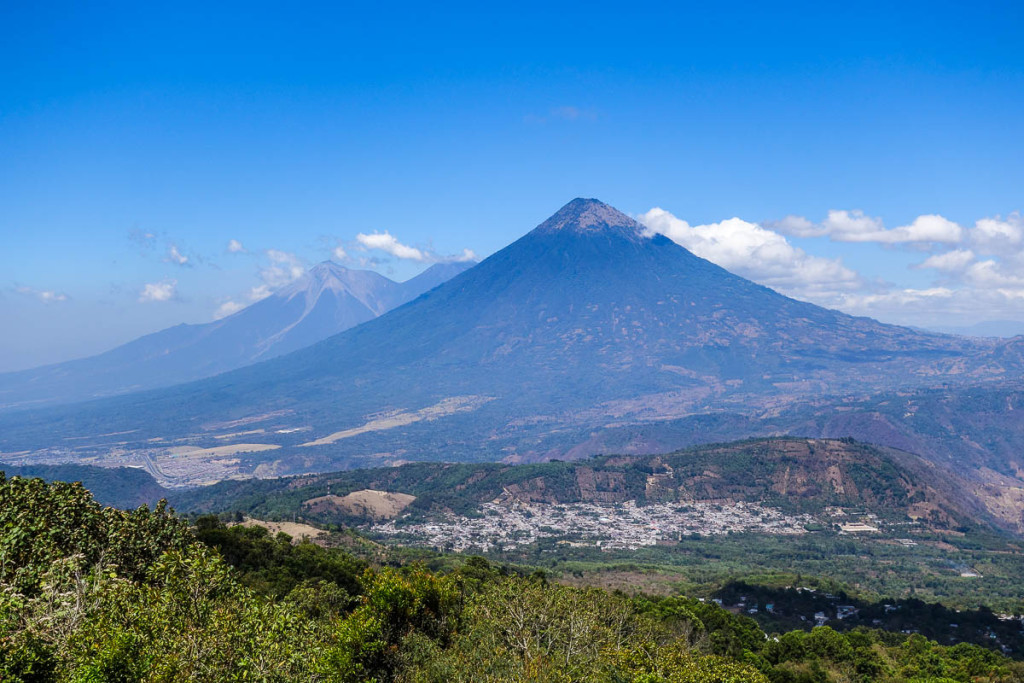 It's not known when exactly Agua, 3761 meters high (around the same as Mount Fuji), last erupted. The locals here told us that at the top of it there's a huge crater in which there's a camping site, a church and even a small soccer pitch! Wow – playing soccer nearly four kilometers above sea level – that'd be something!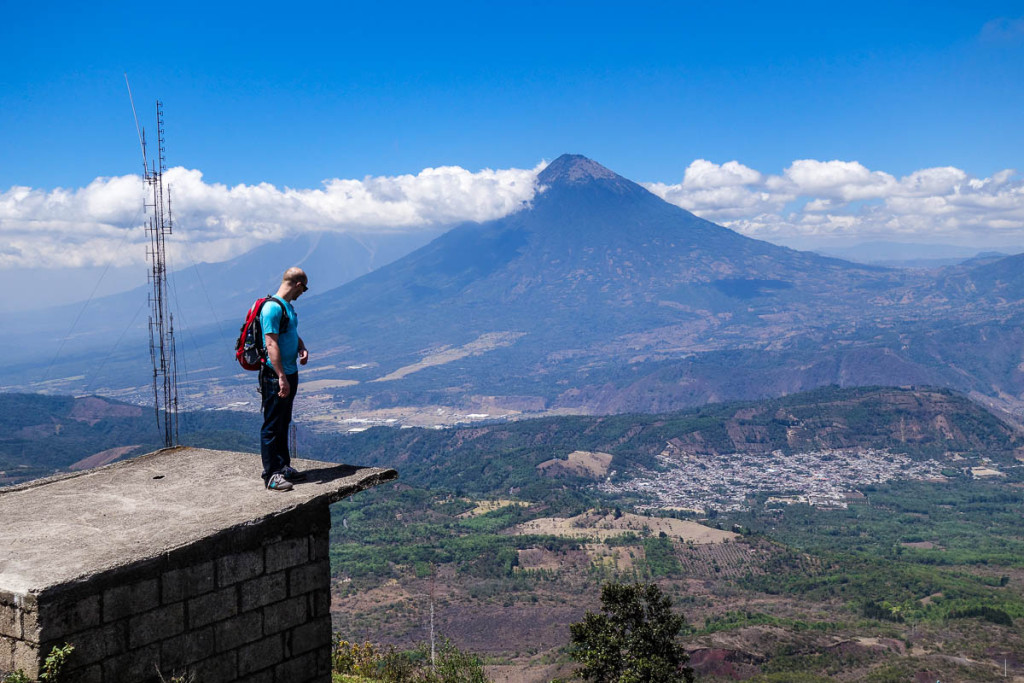 Fuego (fire) is 3763 meters high; it erupts intermittently constantly: it sleeps for a short while, only to wake up frequently to start billowing smoke again.
Acatenango is 3976 meters high; the last time it blew its top was in 1972.
Here are both Fuego and Acatenango as viewed from our hotel: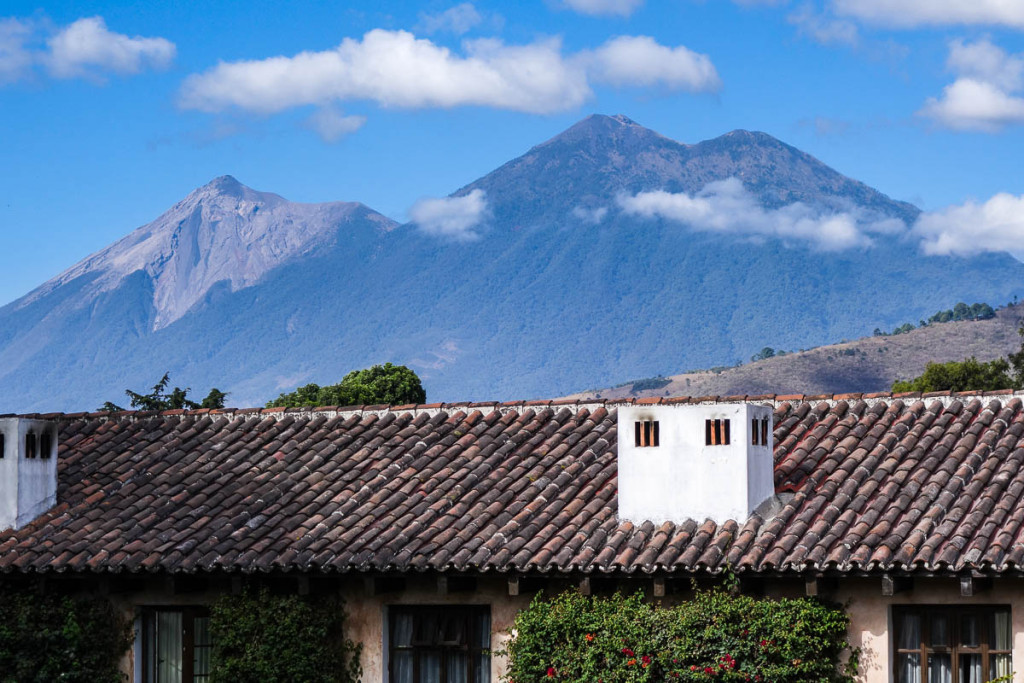 Of course, we really wanted to get up Acatenango and have a look at Fuego erupting, but alas we didn't have time for that. However, we did manage to fit in climbing up Pacaya, from which we were able to photograph the surrounding sights.
Pacaya is around 2500 meters high, but the safe zone only goes up 2200. Above that there's a new cone, which spewed lava last year (the eruption lasted just one day). The cone is steep, and the summit smokes heavily from various fumaroles and other volcanisms, so no one is allowed up there. Don't think we'd fancy going up there even if we were permitted… Only the foolish – or suicidal – climb to the tops of active volcanoes.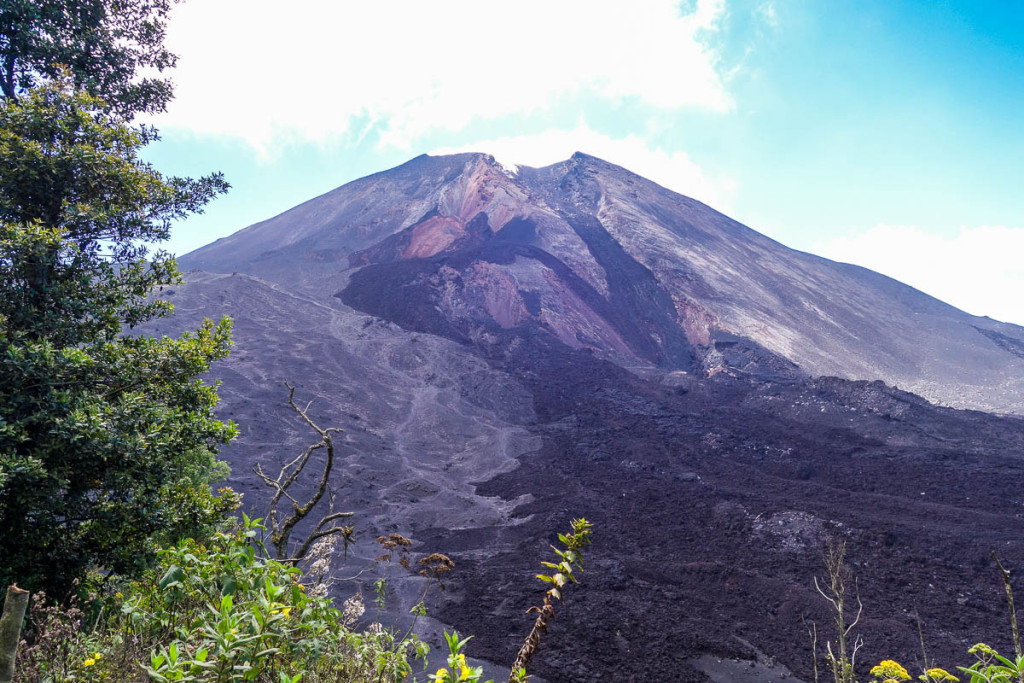 Up the side of the volcano winds a well-trodden path, which is concreted in parts. But for the especially lazy the ascent (and/or descent) can be made on horseback (there's one fee for going up, another for coming back down).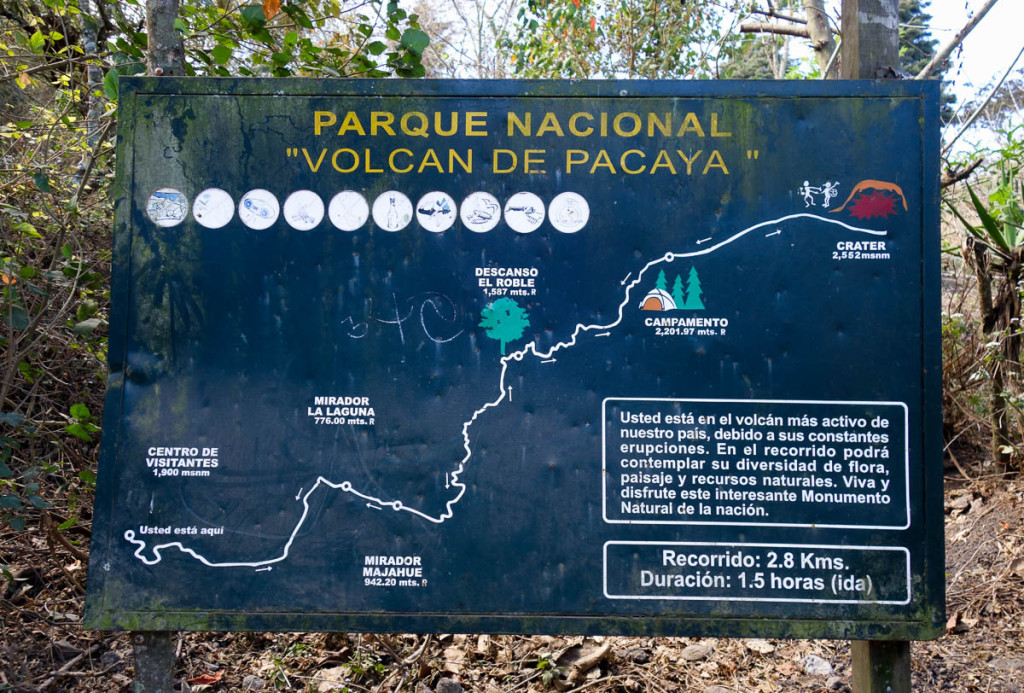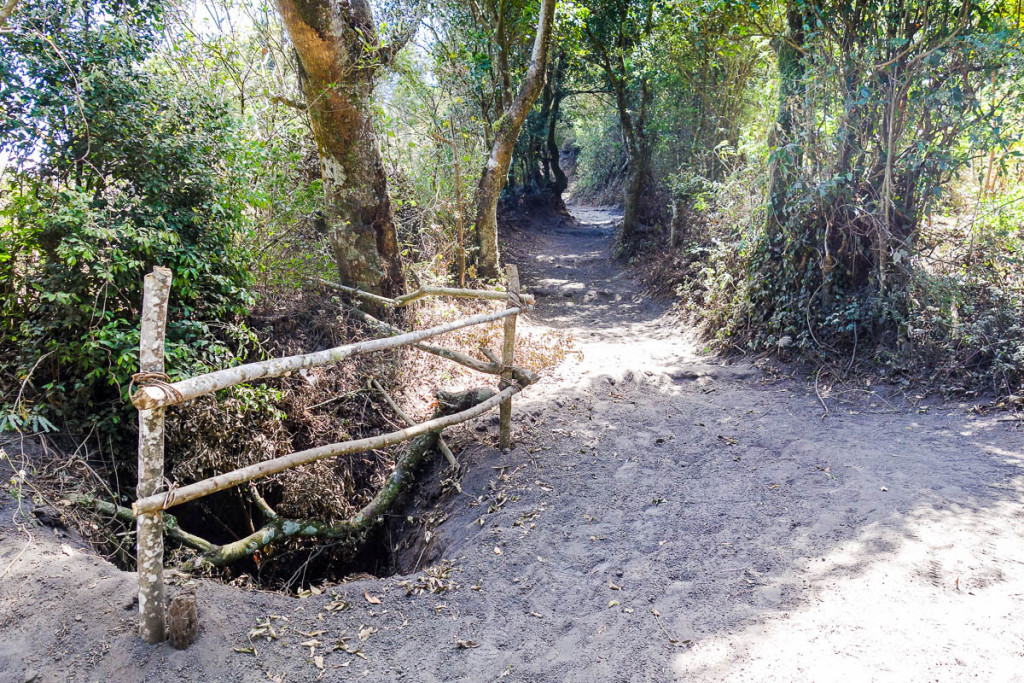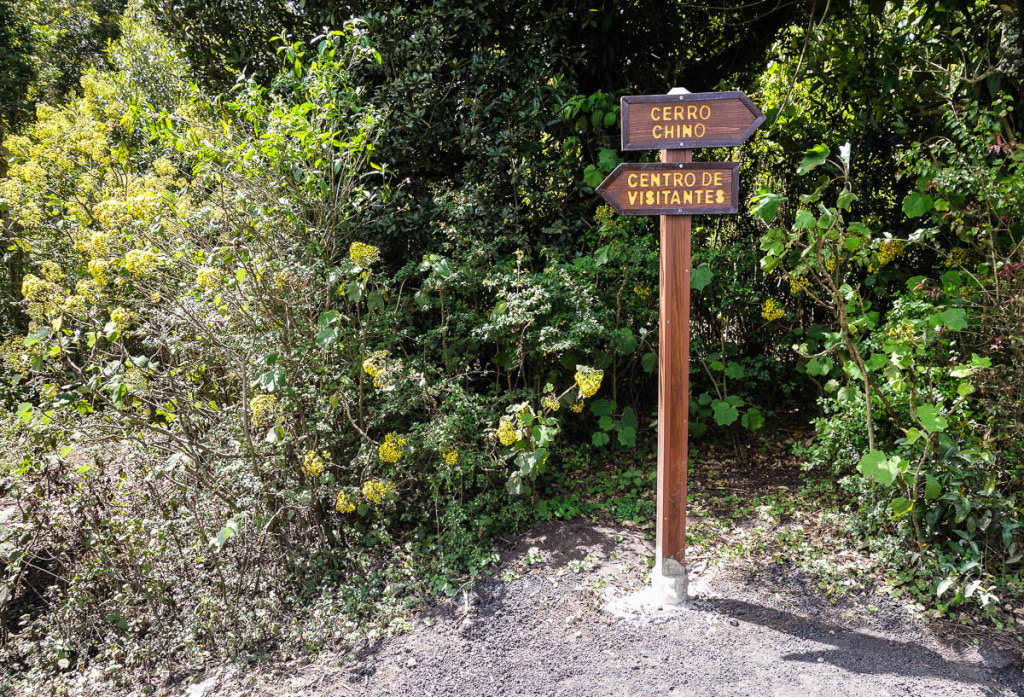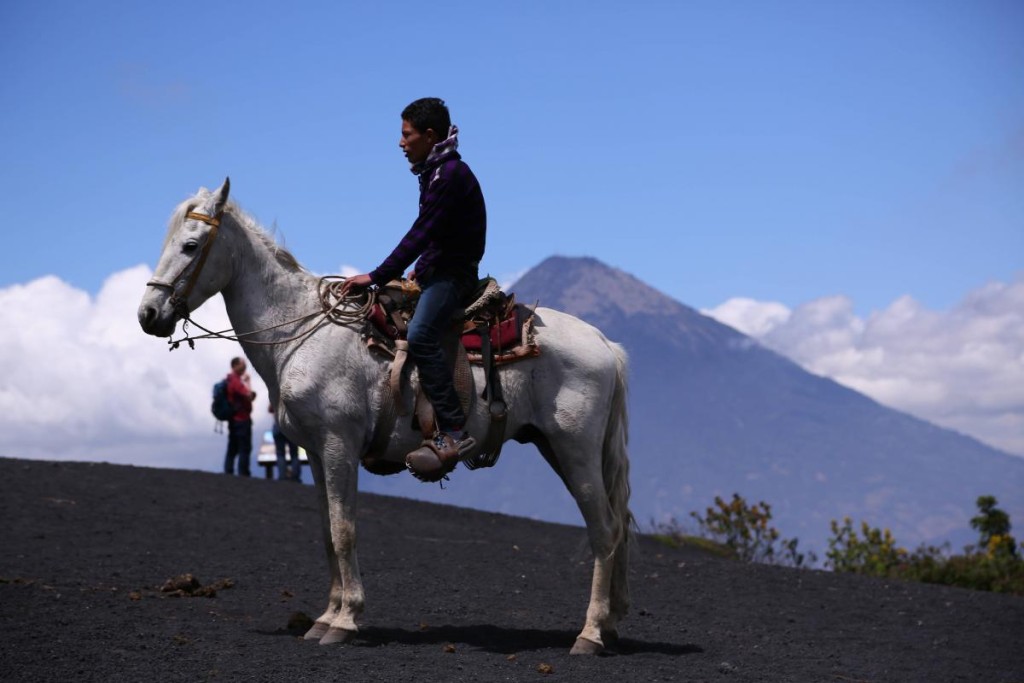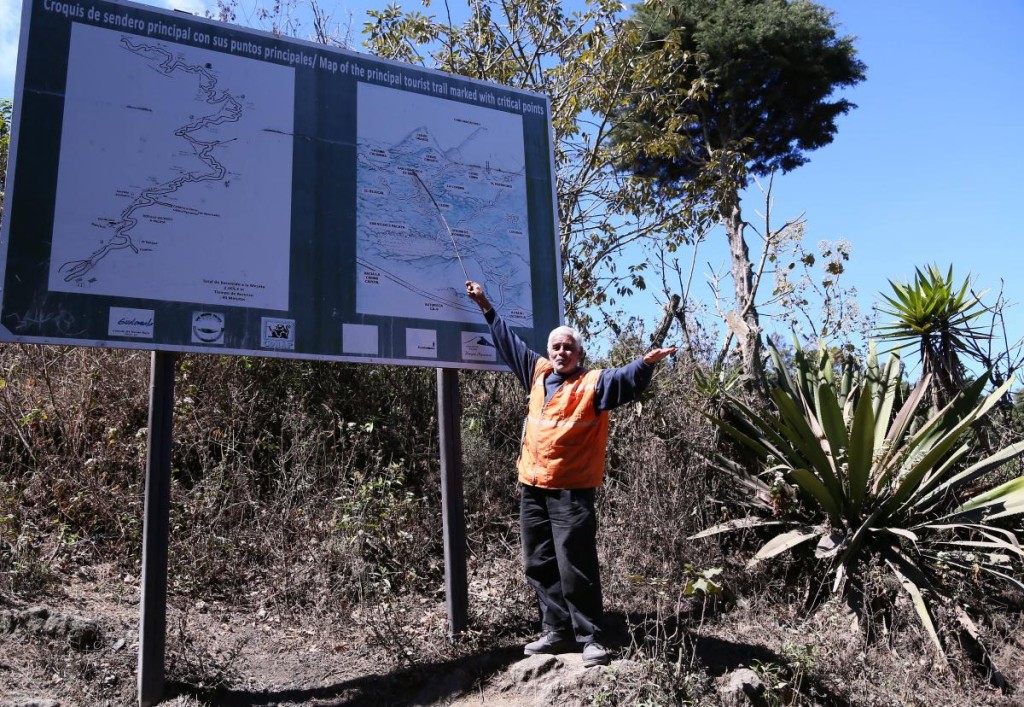 At the top we came across a couple of stores. Nice, unexpected touch.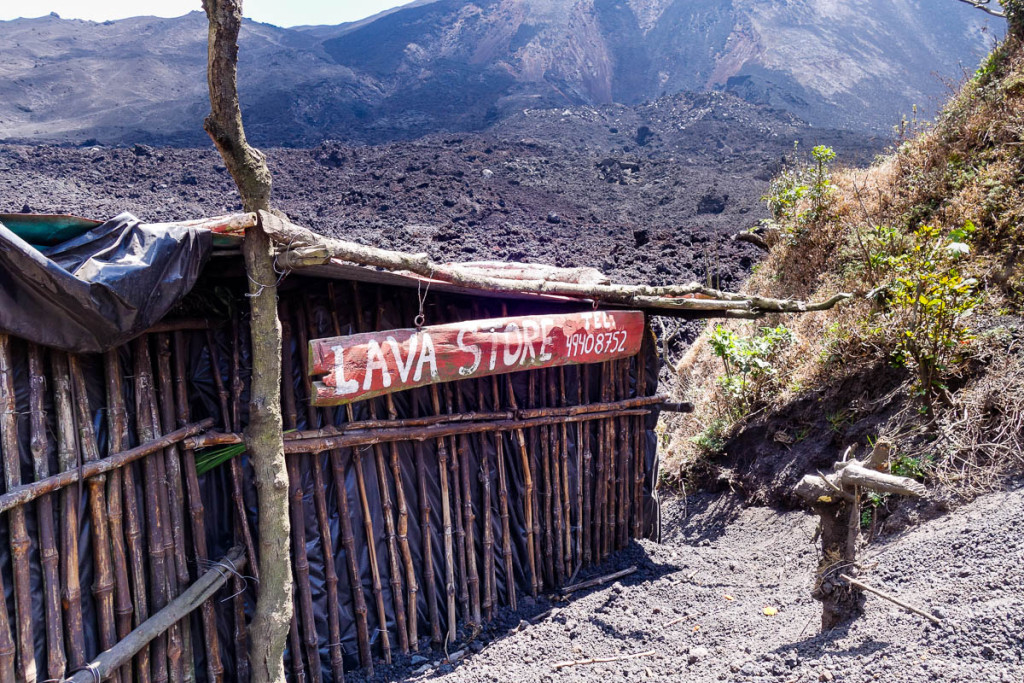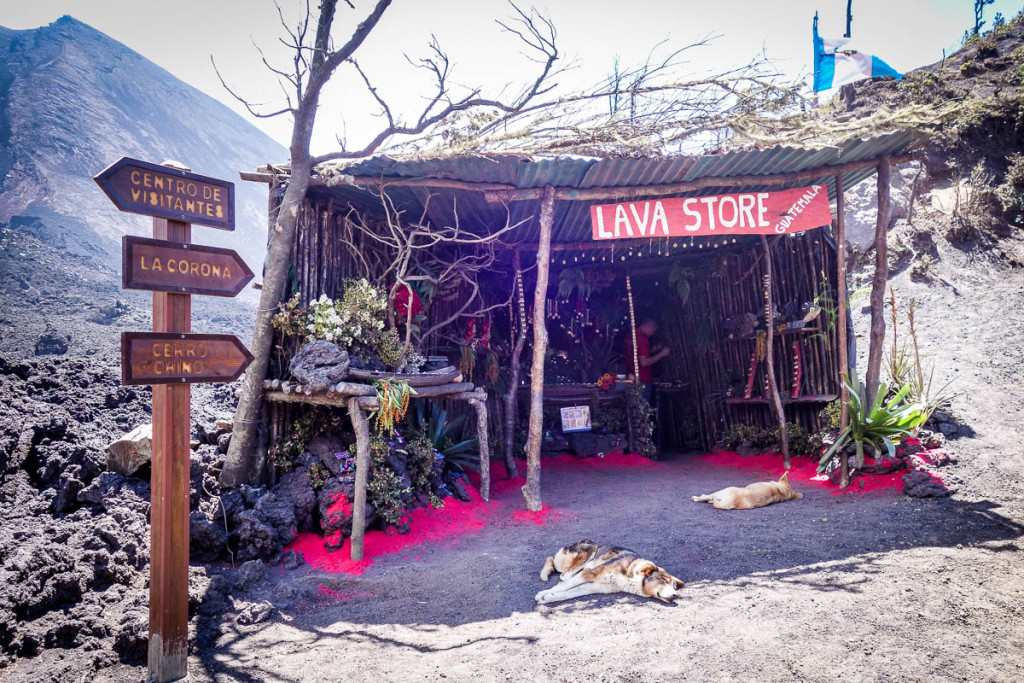 From up there the views into the crater and all around too are spectacular; no surprises there then. Ahhh, so great being up a mountain! That is, after you've made it to the top – not during the ascent. Ascending's tough, hot and sweaty – path or no.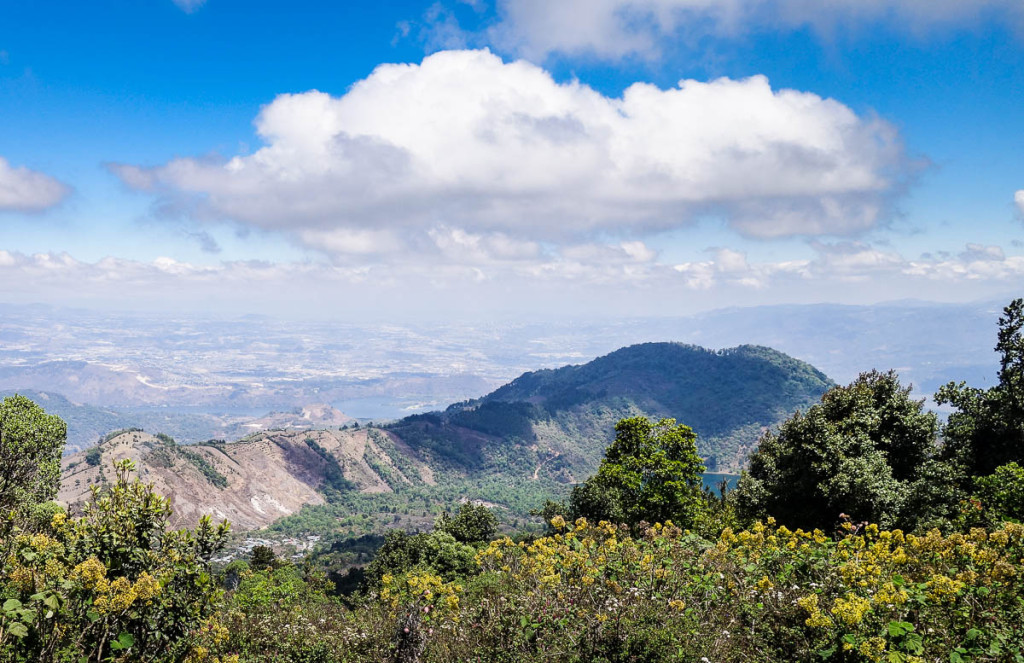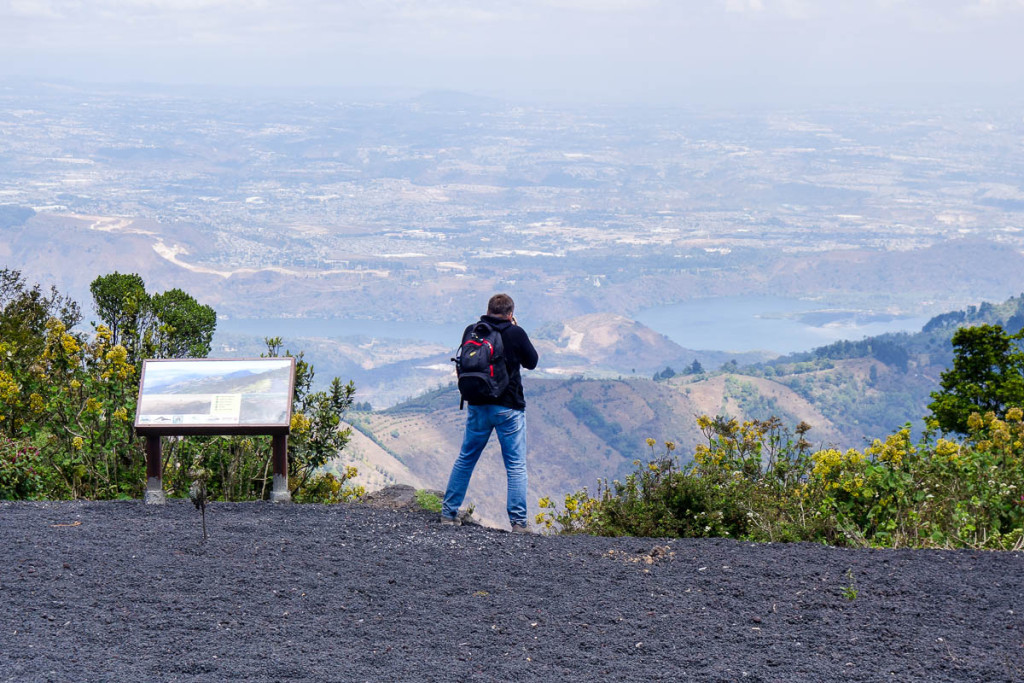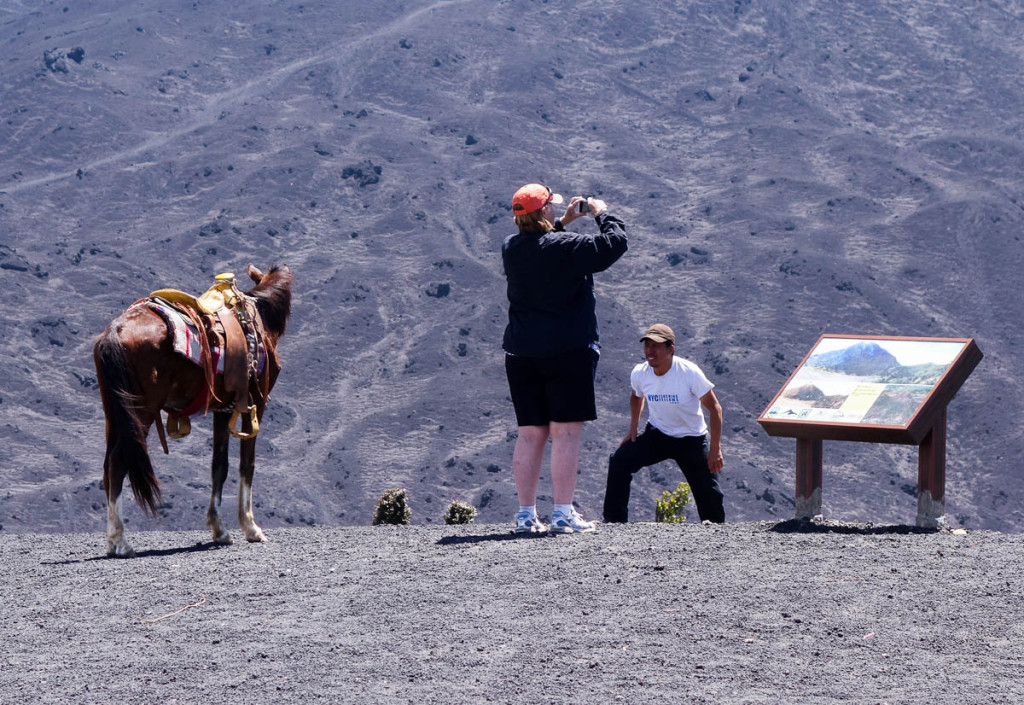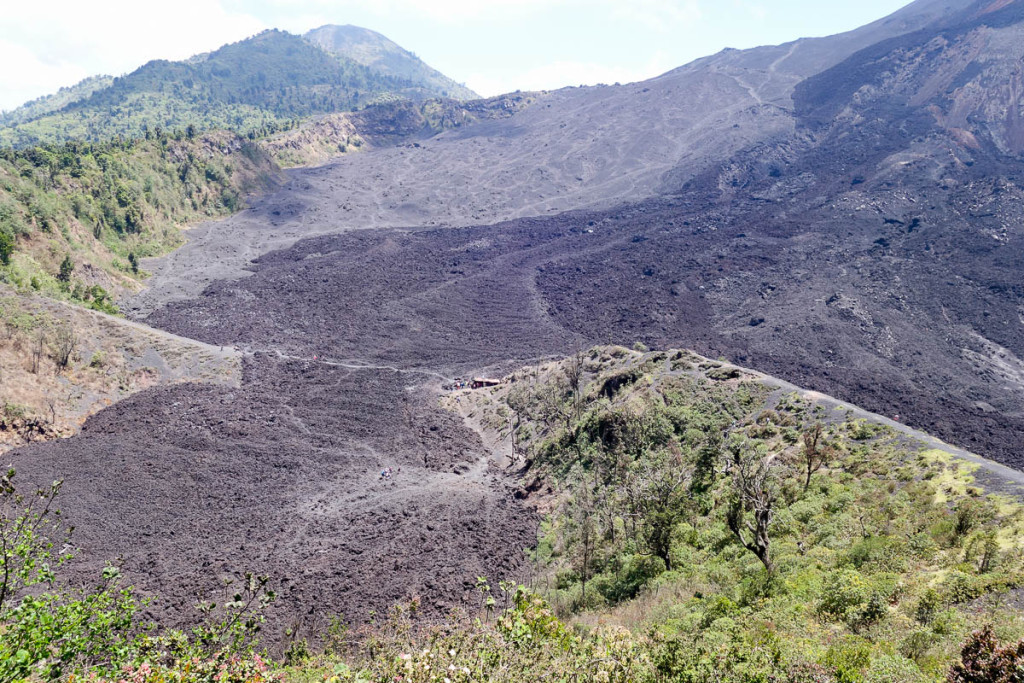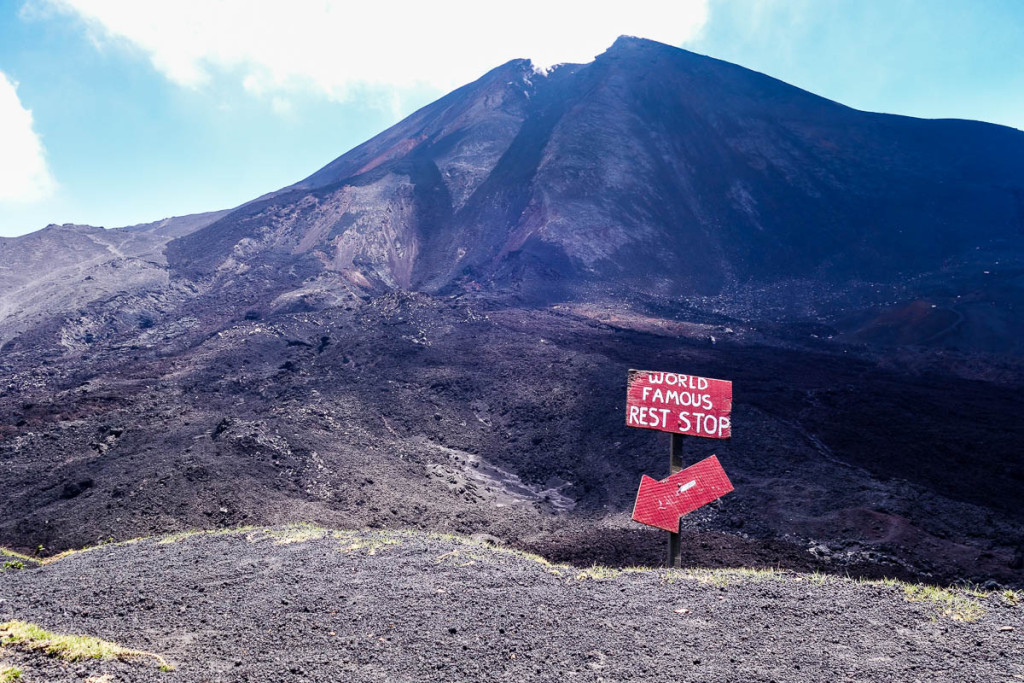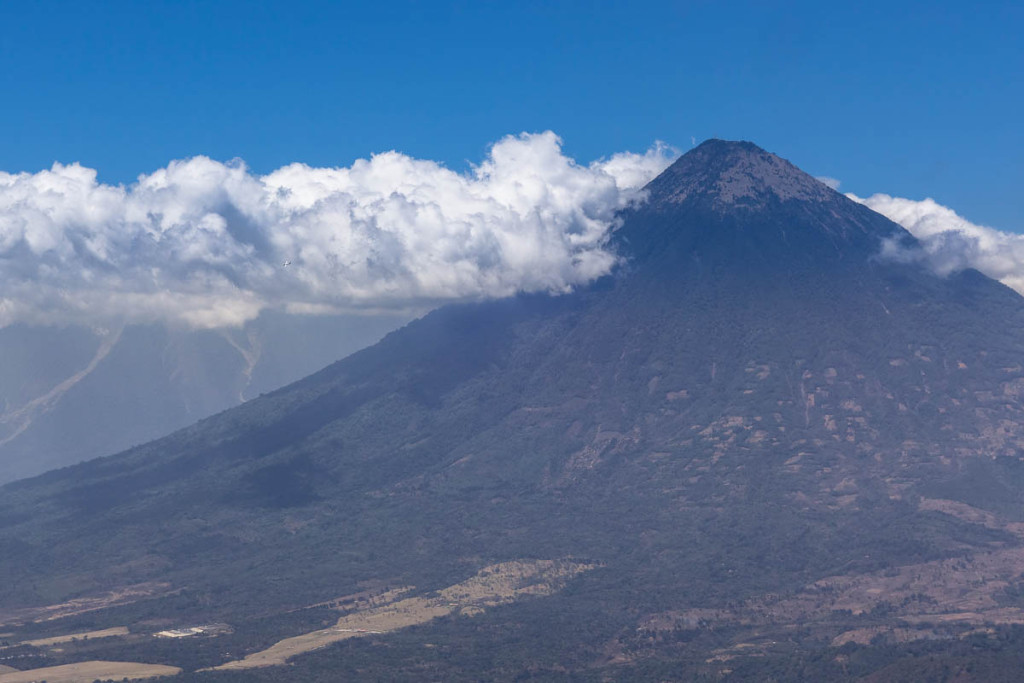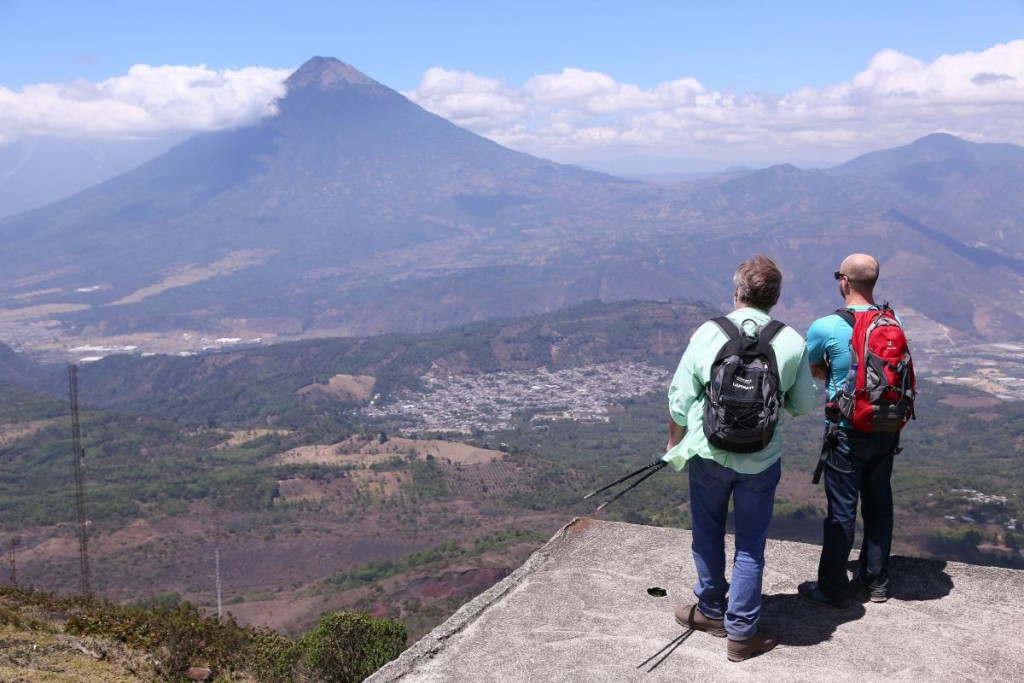 After our descent it was back to the hotel to meditate some more while observing the columns of smoke from Fuego's crater…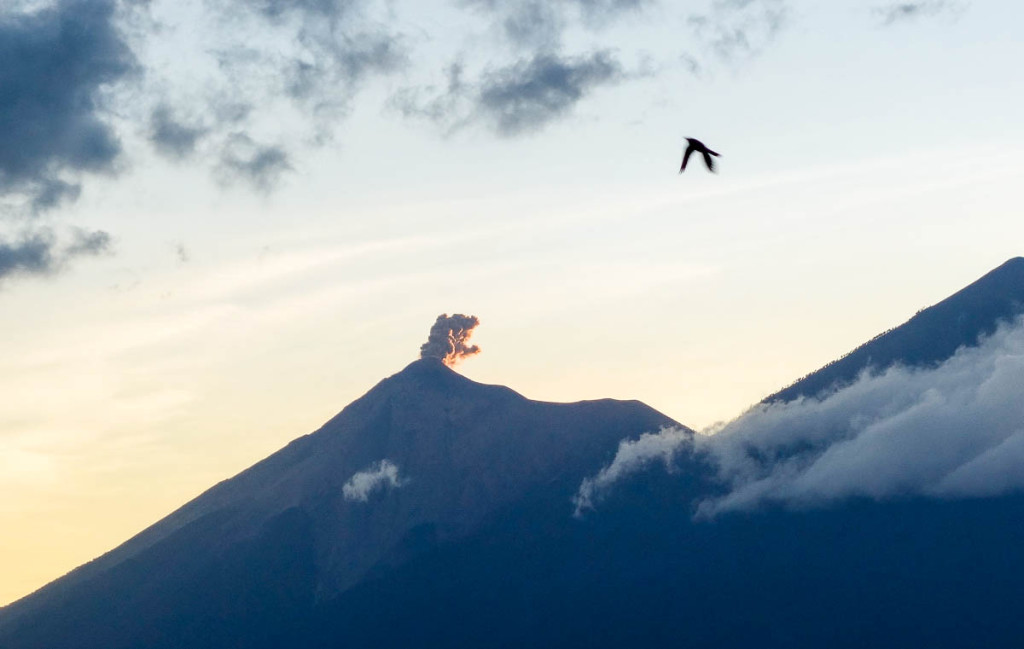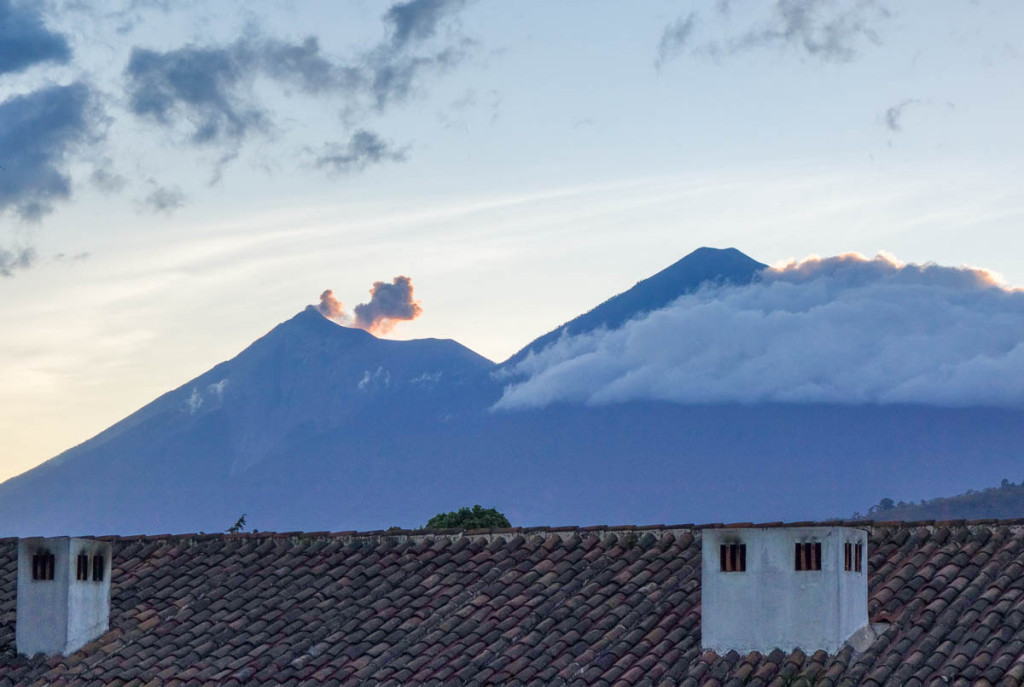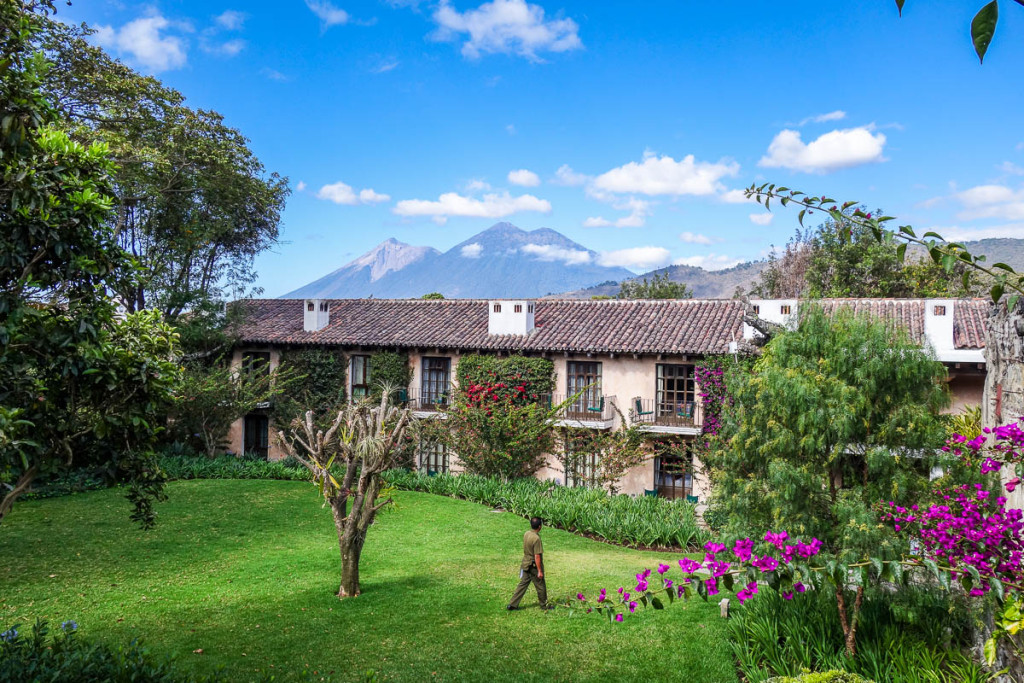 All the photos are here.
I'll leave you with a brainteaser. What isn't quite right with the sheds in the below pic? Why do they need the hole above the doors? Why's it there? What's it for?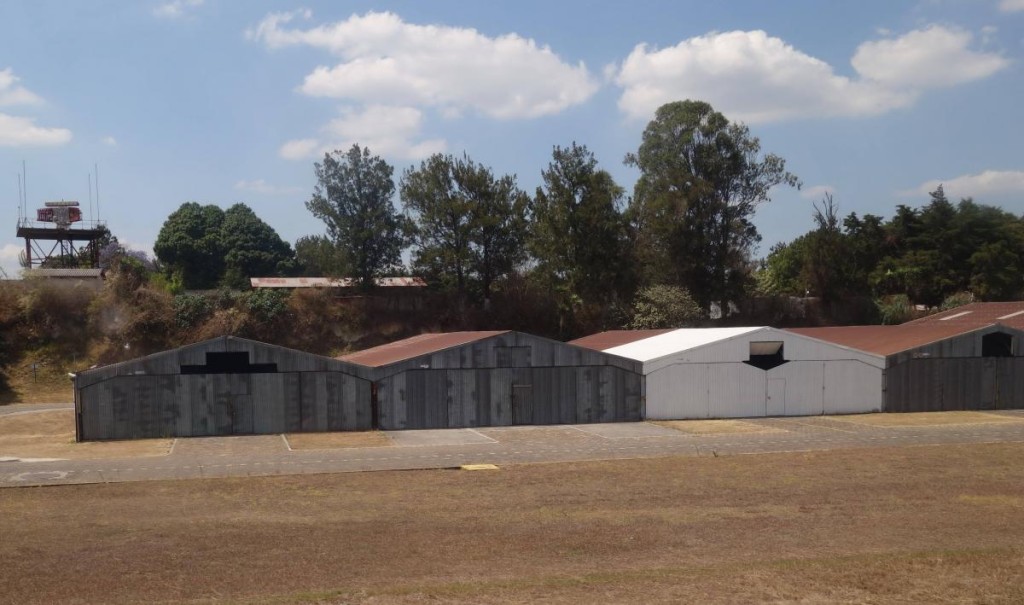 Ok, folks. Over and out for today. Back soon…
Er… power cut! No electricity!!…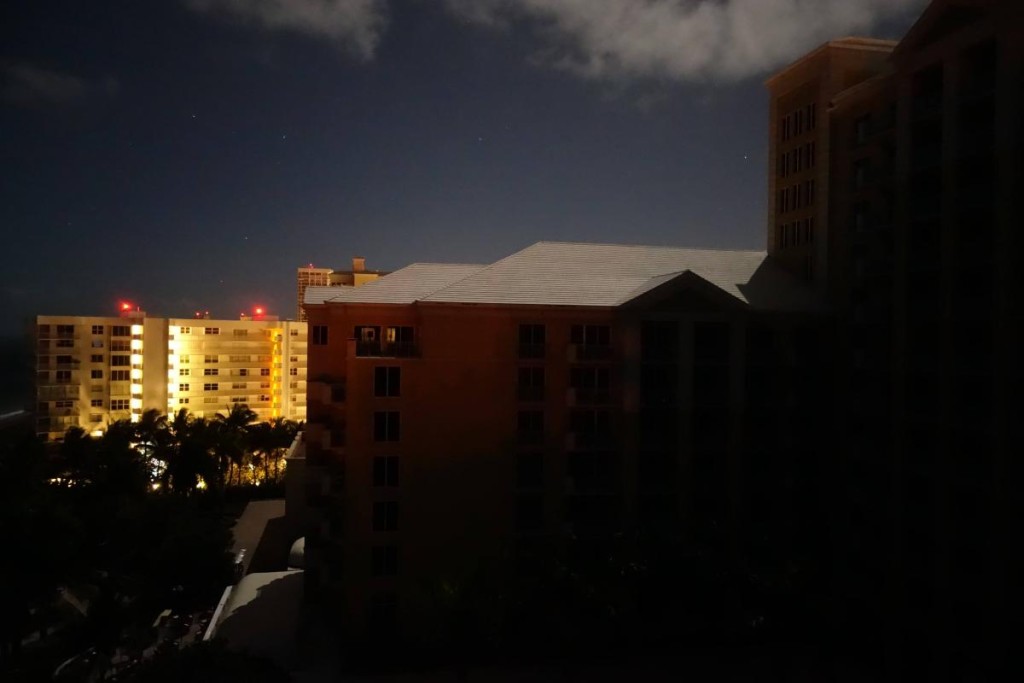 Which got me thinking…:
In the dark a human being… is not quite a human being. (You try it – and no cheating with

candles or

cell phone torches:)
No spare diesel generator? In a hotel like this? Really?
So, er, where did I write this? That's another brainteaser for you…