Night at the (Hotel) Museum.
Alrighty. Here we are in Guatemala. I'm enthusiastically ensconced in this here hotel-with-a-difference in the heart of the country – and it's a fascinating place. I've been in some interesting lodgings in my time which stretch the definition of 'hotel', but never stayed in one that doubles up fully as something else at the same time. In this case – several museums!! It's called Casa Santo Domingo, situated in the former colonial capital of the country, Antigua Guatemala.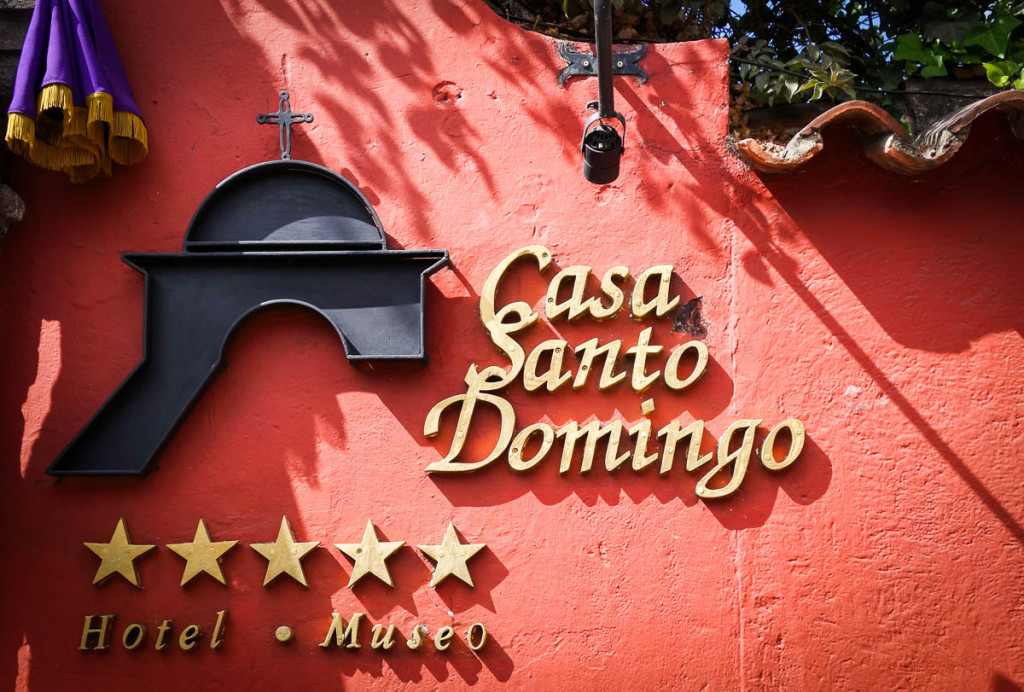 Crikey. What a place. The hotel is 'embedded' into the ruins of an old monastery, which was destroyed during an earthquake in 1773 (it ruined not just the monastery but also the whole town, but more on that later).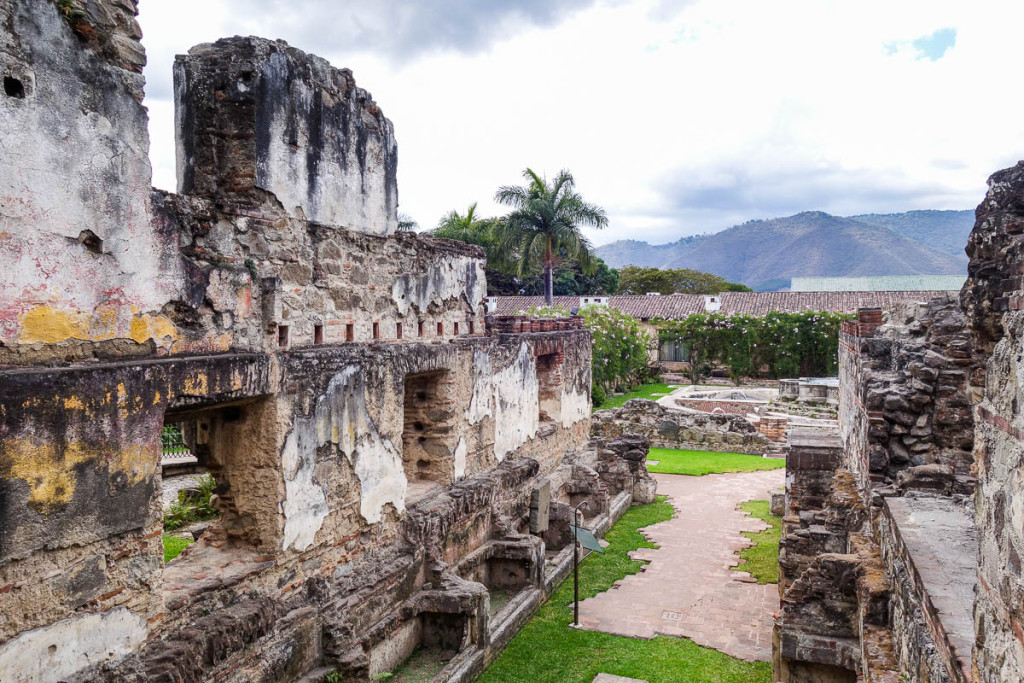 Not your usual hotel grounds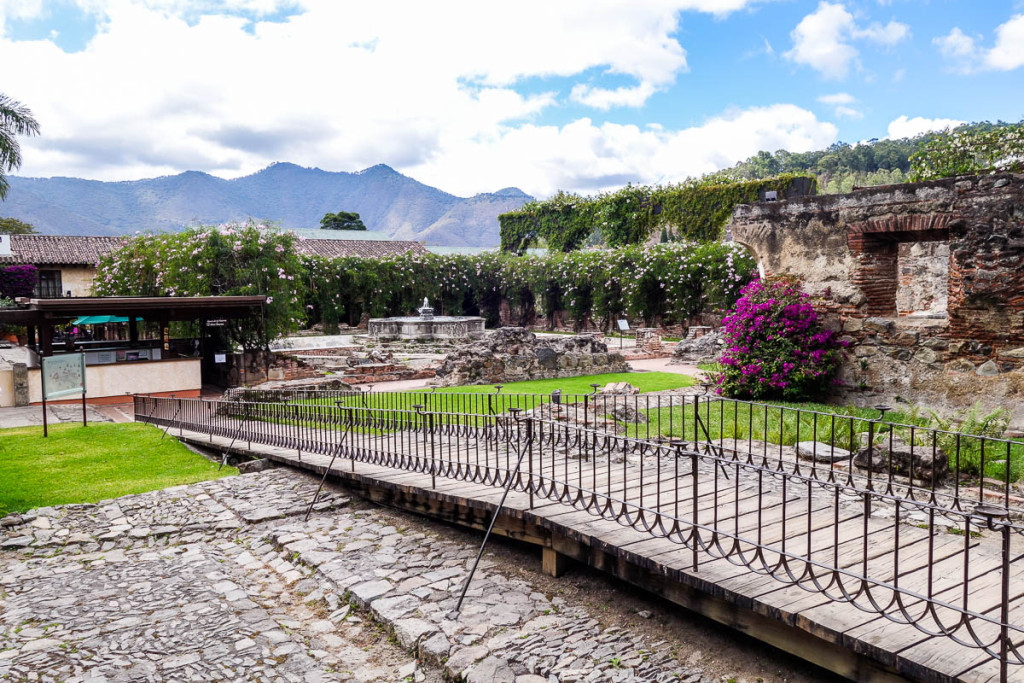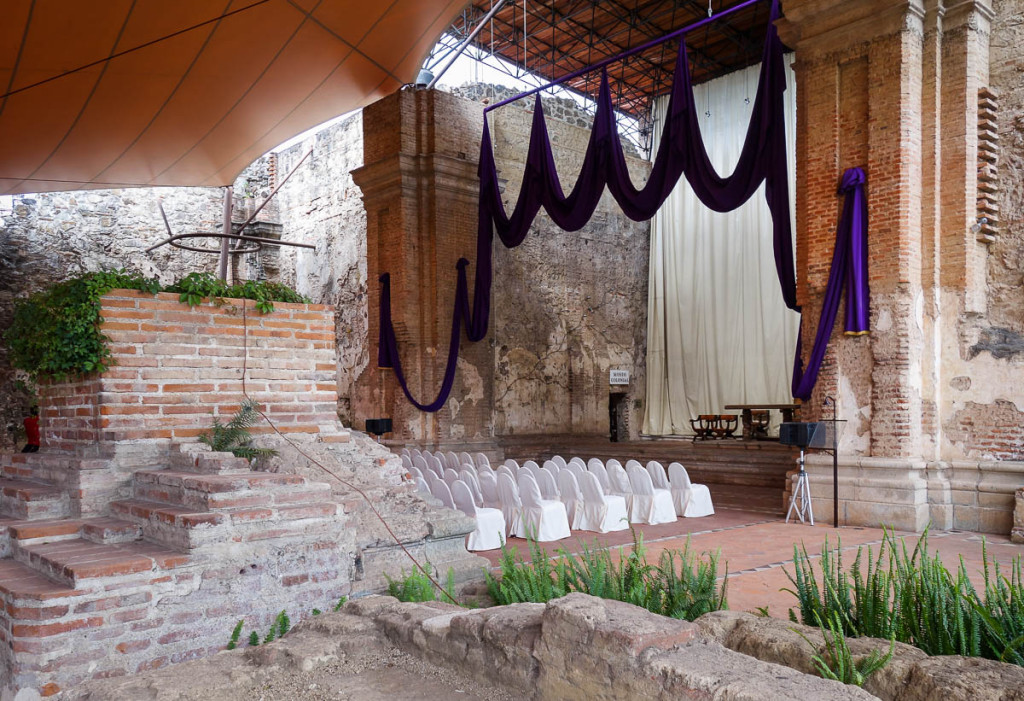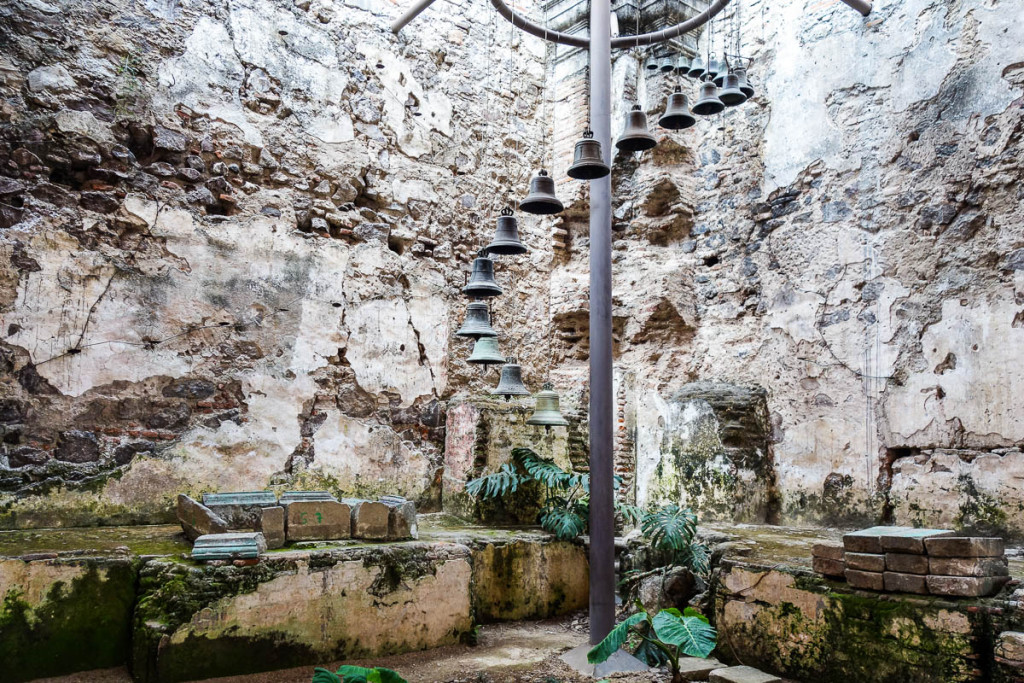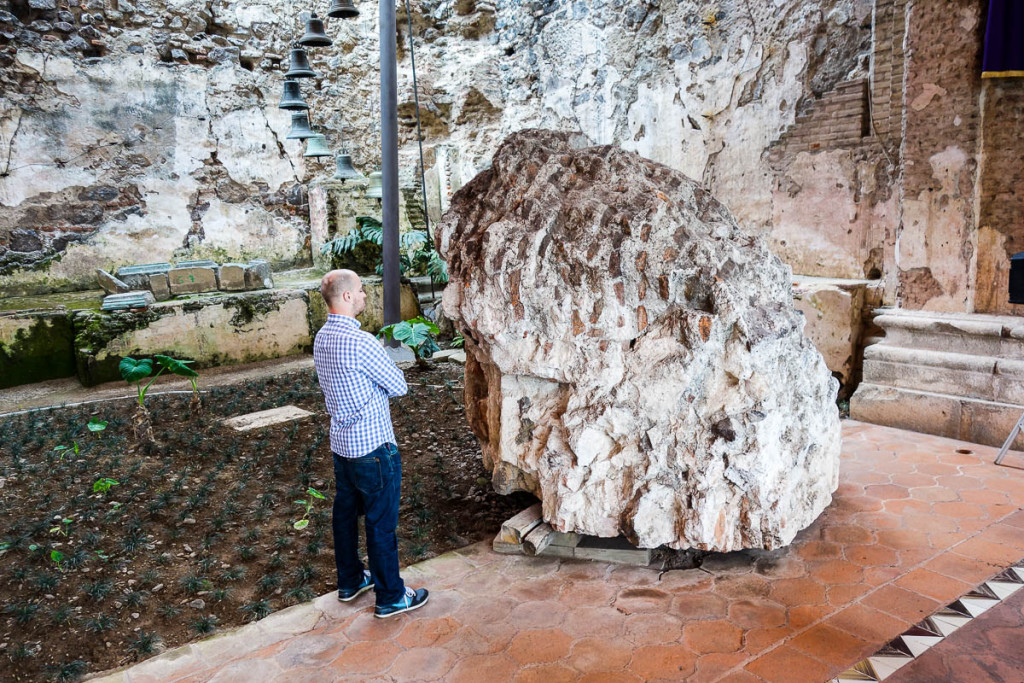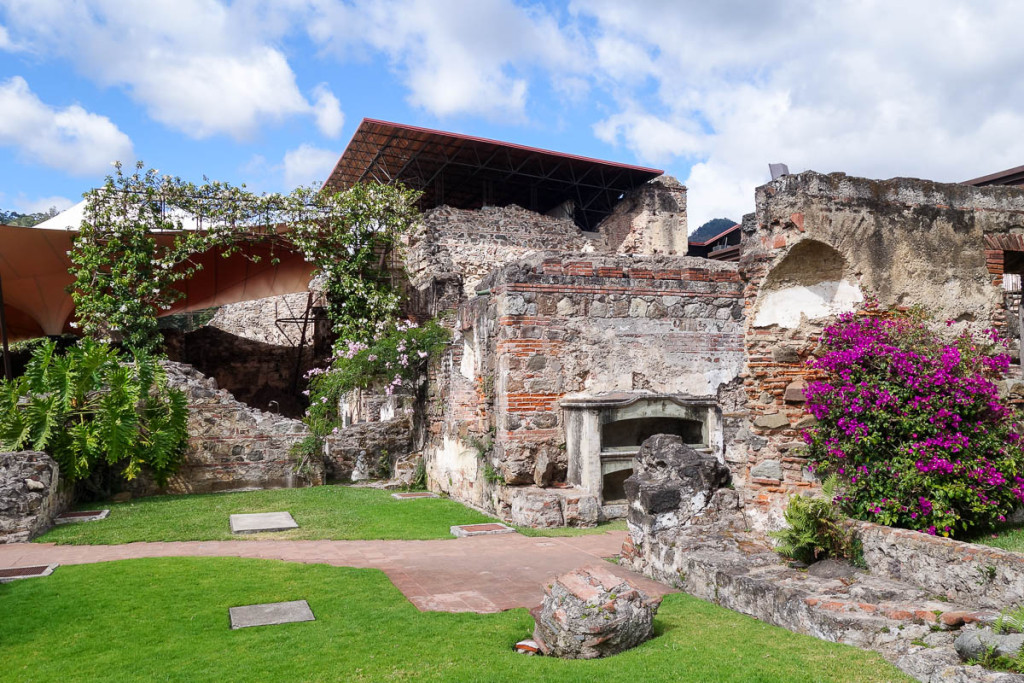 A museum and a hotel in one – great idea. Saves so much time getting to the touristy places of interest as… you don't need to get to them, you're already there.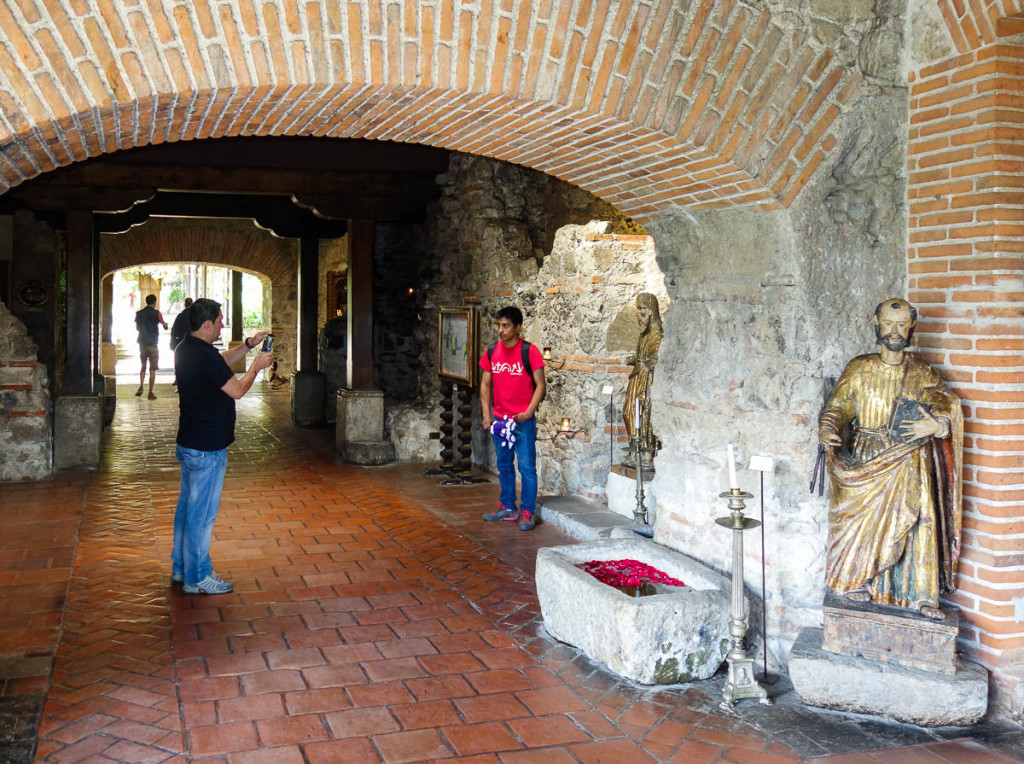 The hotel features some seriously complex topology. To the left, to the right, up, down, across, underground – a veritable labyrinth of tunnels and steps, twists and turns, and nooks and crannies. More complicated than old English hotels.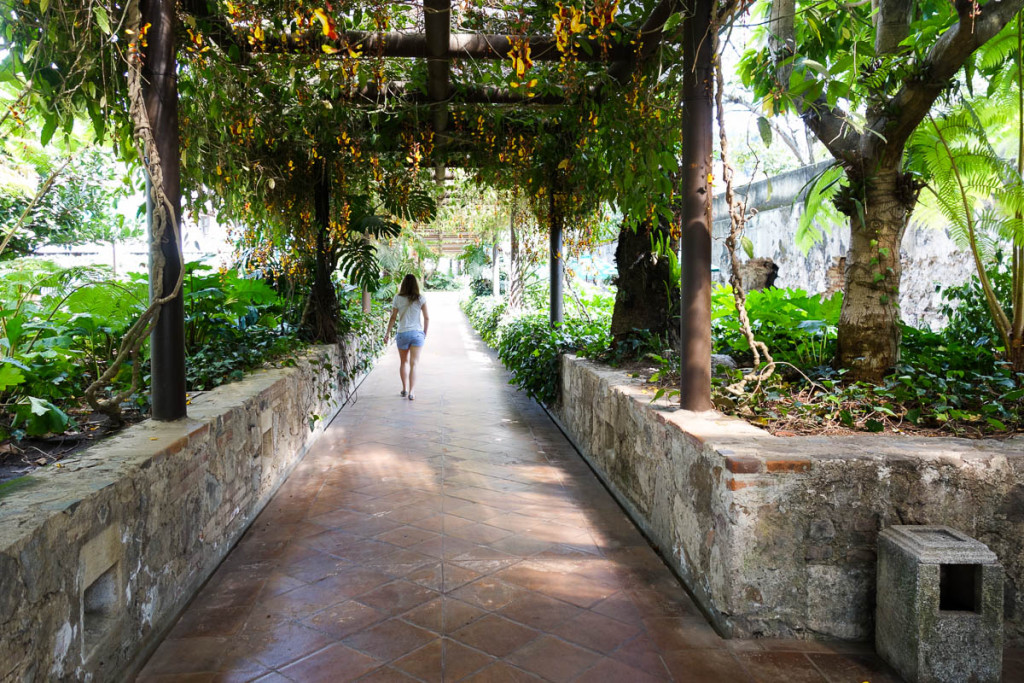 A unique place. If ever you find yourself in these parts – I highly recommend staying here.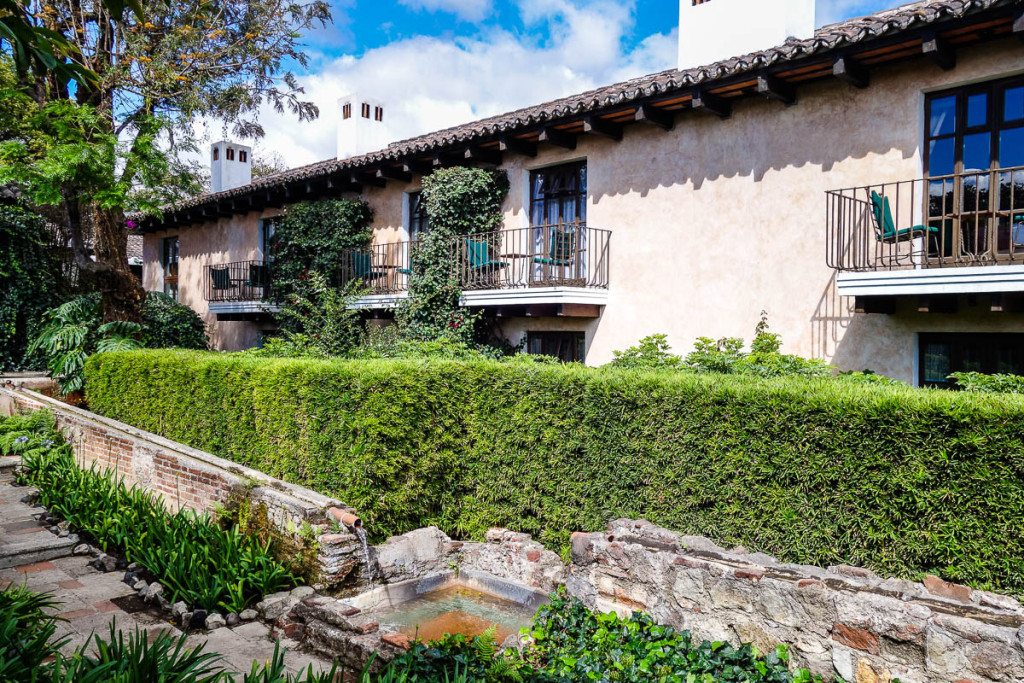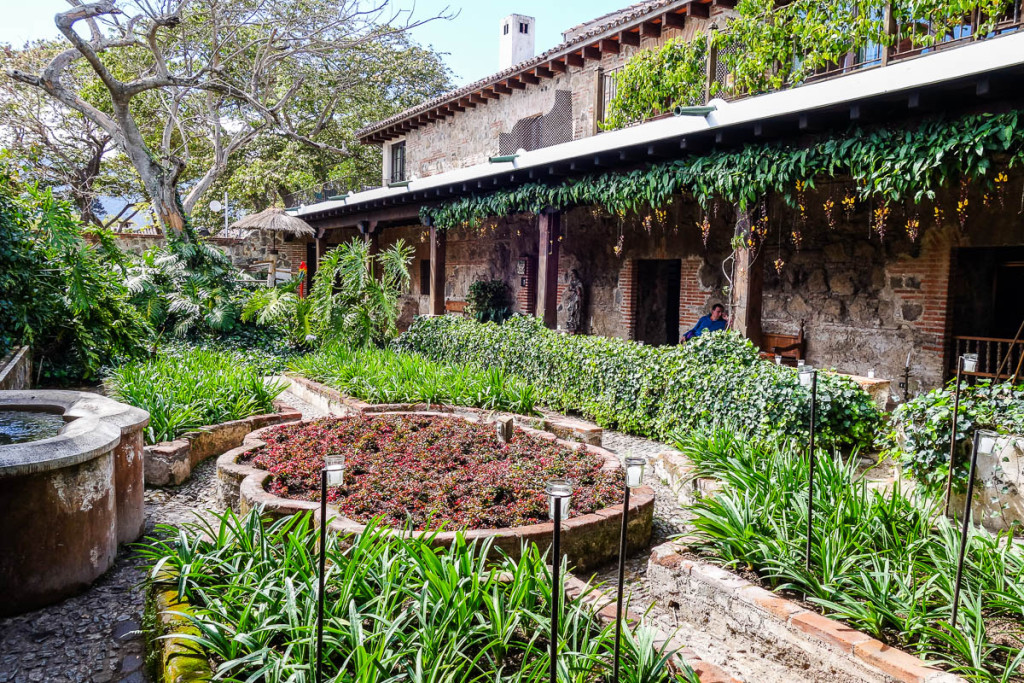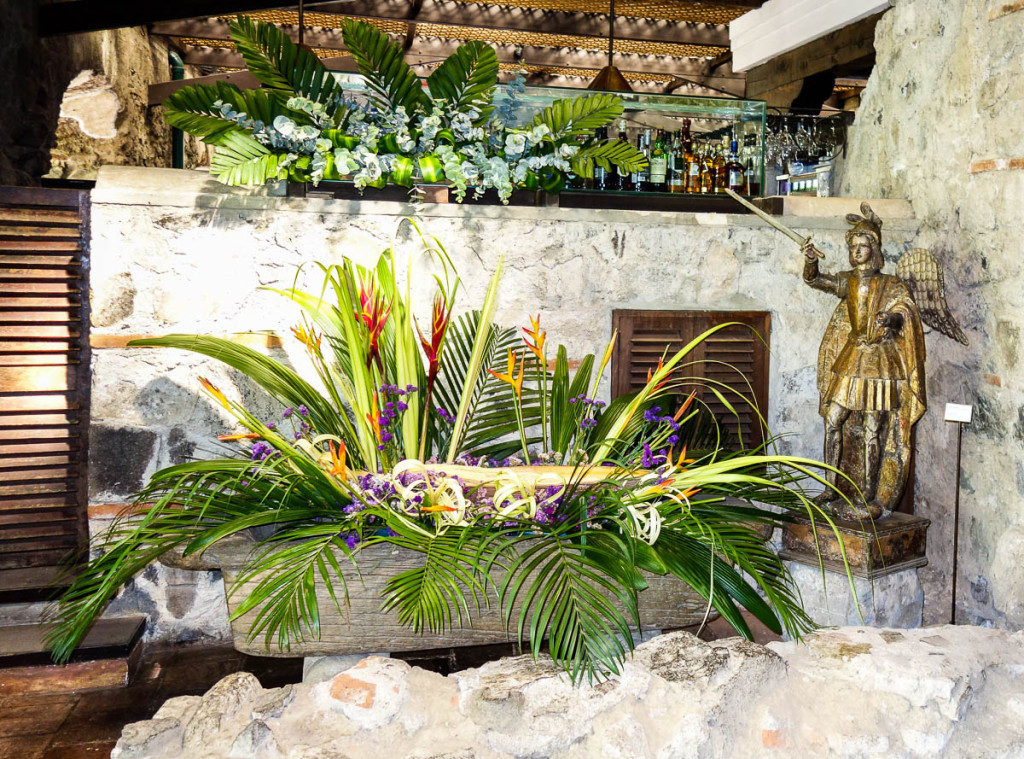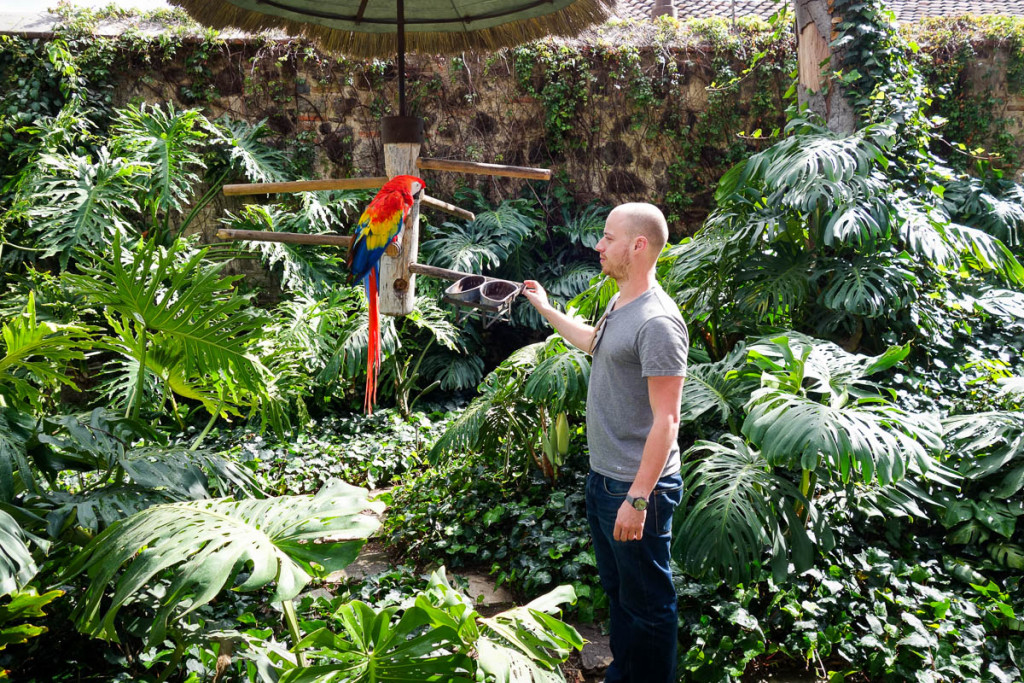 But why are we here? Here's why (next pic). And that's it: that's the extent of the business part of this post.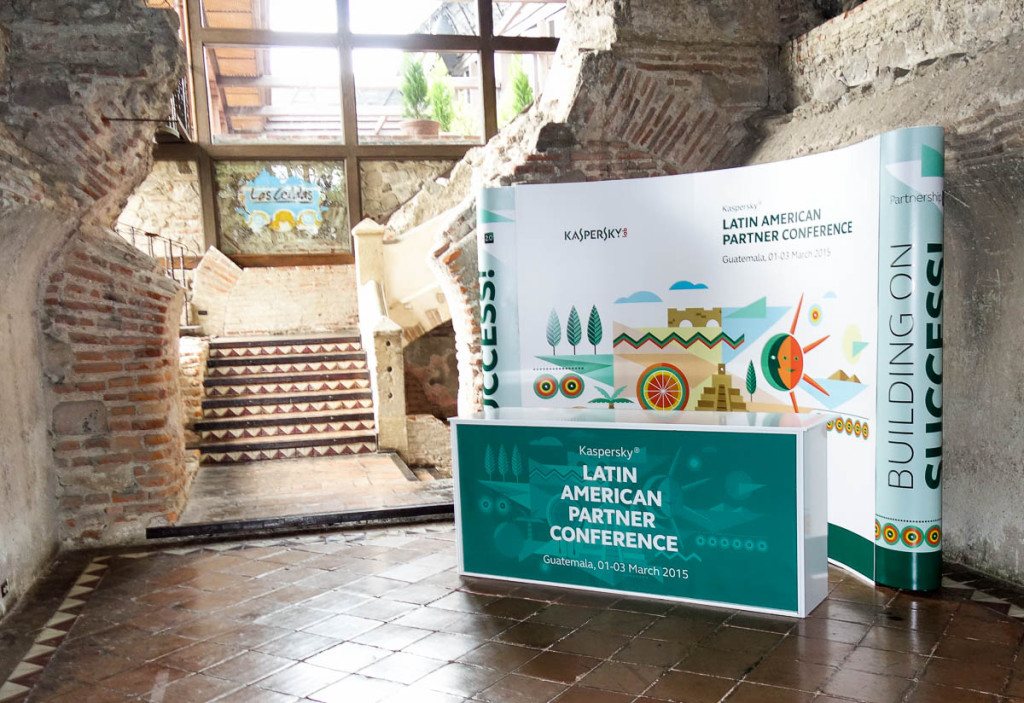 I've a feeling this painting in my room could be a really precious piece of modern kunst but, to be honest, I preferred it at night when it was dark – so I couldn't see it: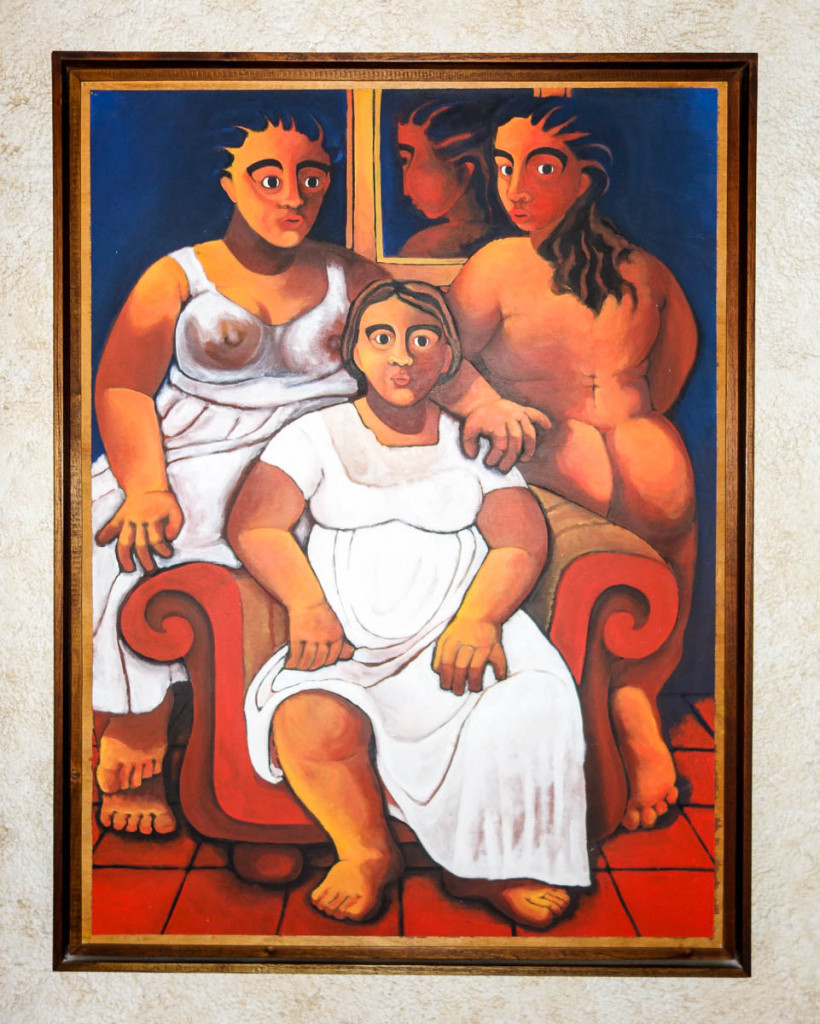 However, the view in the other direction – through the glass doors out onto the balcony – made up for the subjective disadvantages of certain furnishing features: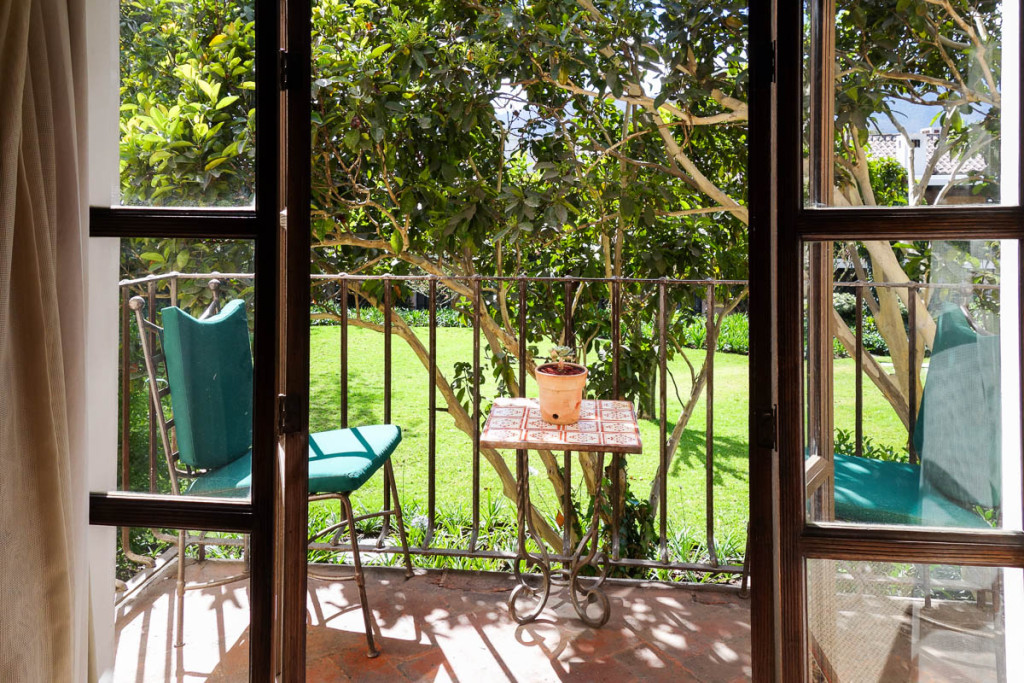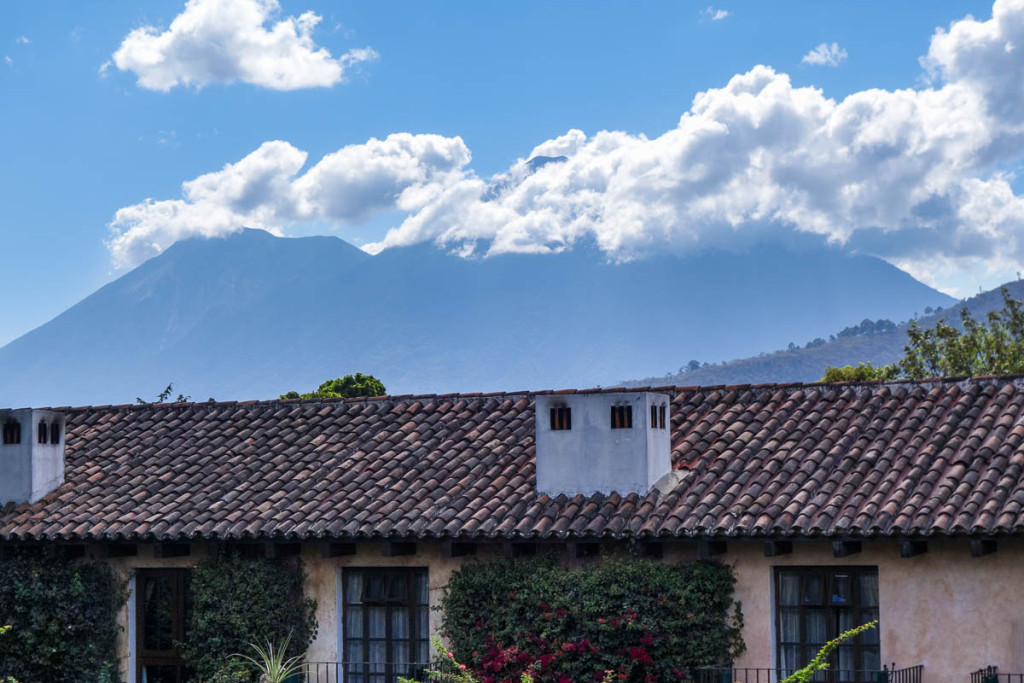 On the horizon – Fuego and Acatenango. Alas, the day we were there the volcanoes were mostly shrouded in clouds.
Fuego erupts constantly, but recently (February 7) it exploded violently to cover everywhere with ash for miles around; they even had to close the local airport (which had us worried quite a bit: how were we going to get everyone to our partner conference, ourselves included? Thankfully the situation normalized in time).
Well that's it for today folks. I'll be back tomorrow with the third installment from Guatemala…
All the photos are here.