What ho, folks! Here I am in the center of London, in Soho, the area of London that seems to have just about everything – from the salubrious to the seedy, and from the chic to the cheeky. I'm staying in the outstandingly original Ham Yard hotel. I wasn't expecting unexpectedness here – but then I didn't look it up beforehand – we just needed a place in Soho as I'd a few engagements nearby, so it was booked on the fly. This hotel is however full of surprises, the most astonishing of which was up on the roof…we found there a huge vegetable garden covering the whole rooftop! In the center of a megalopolis!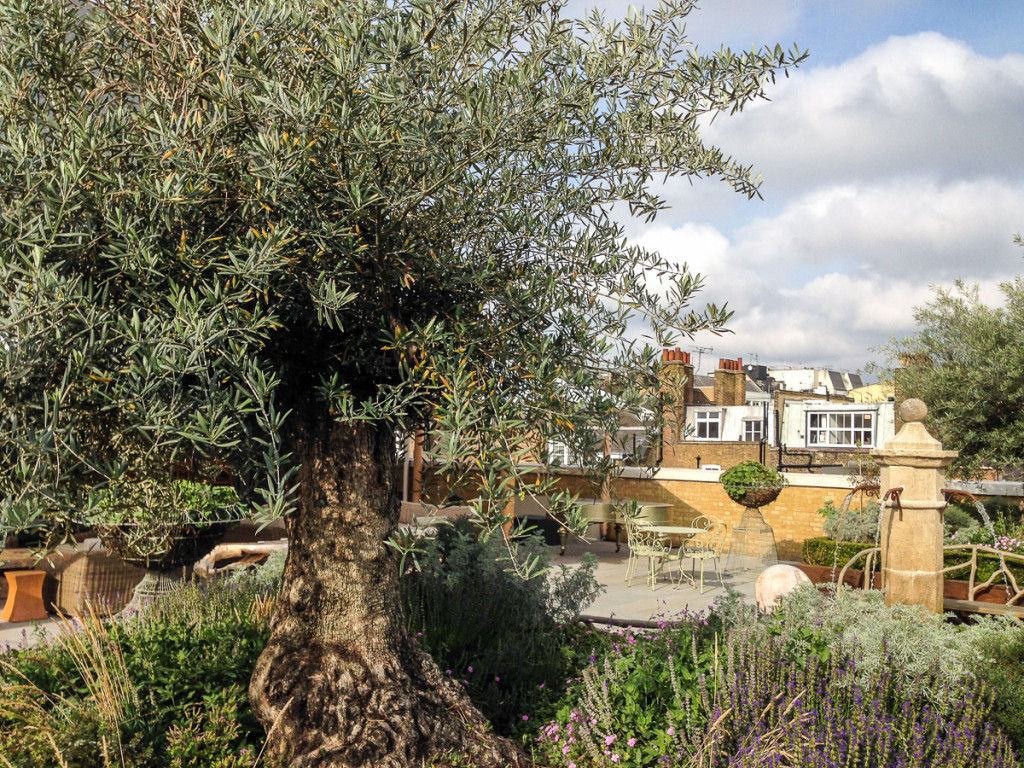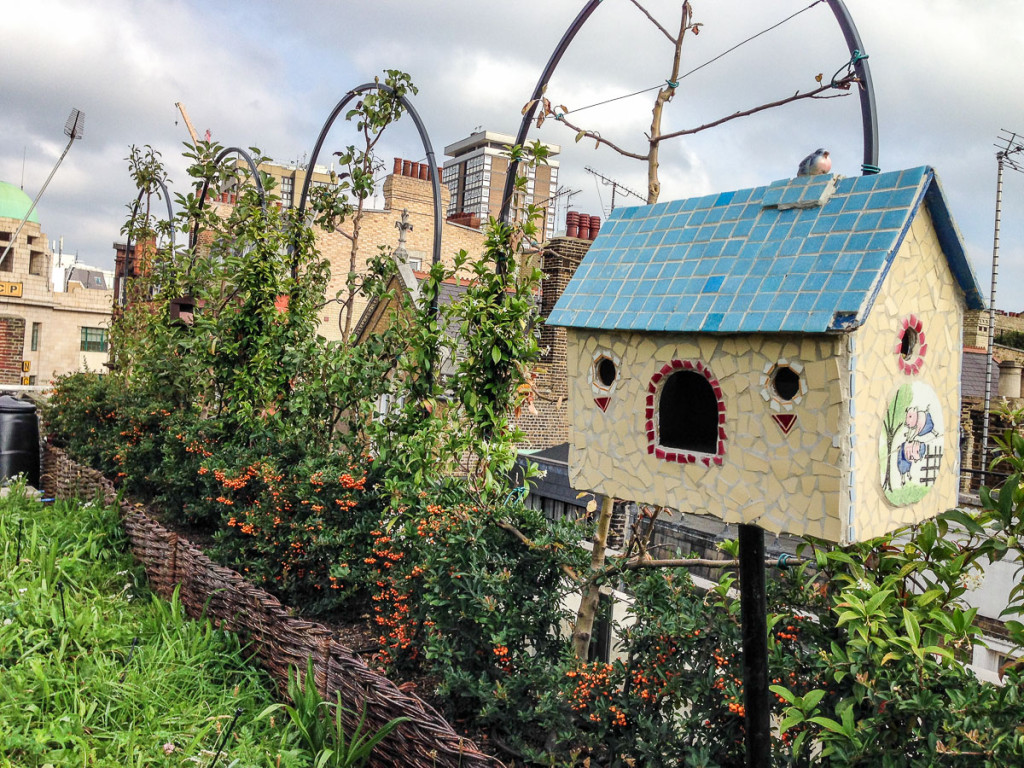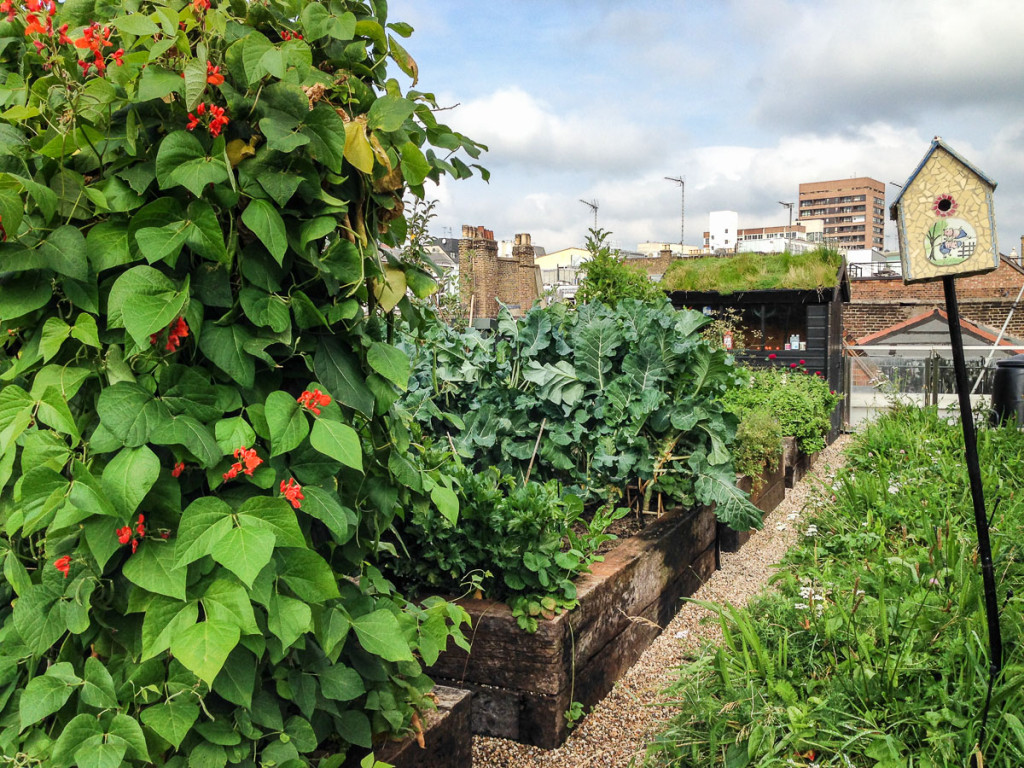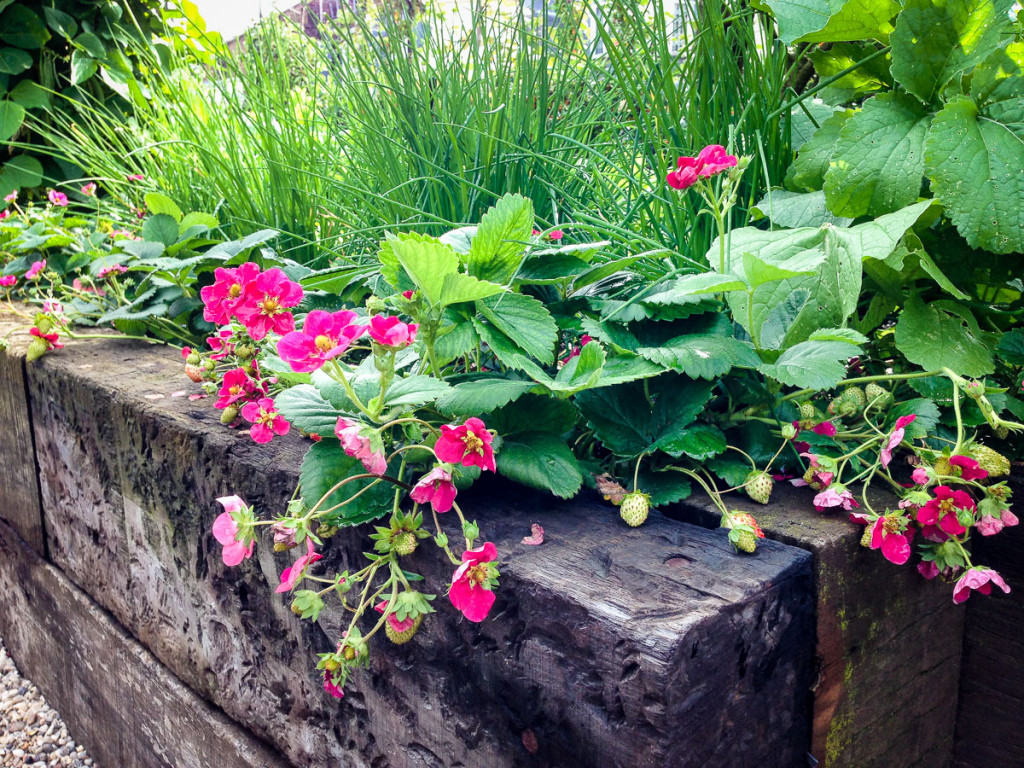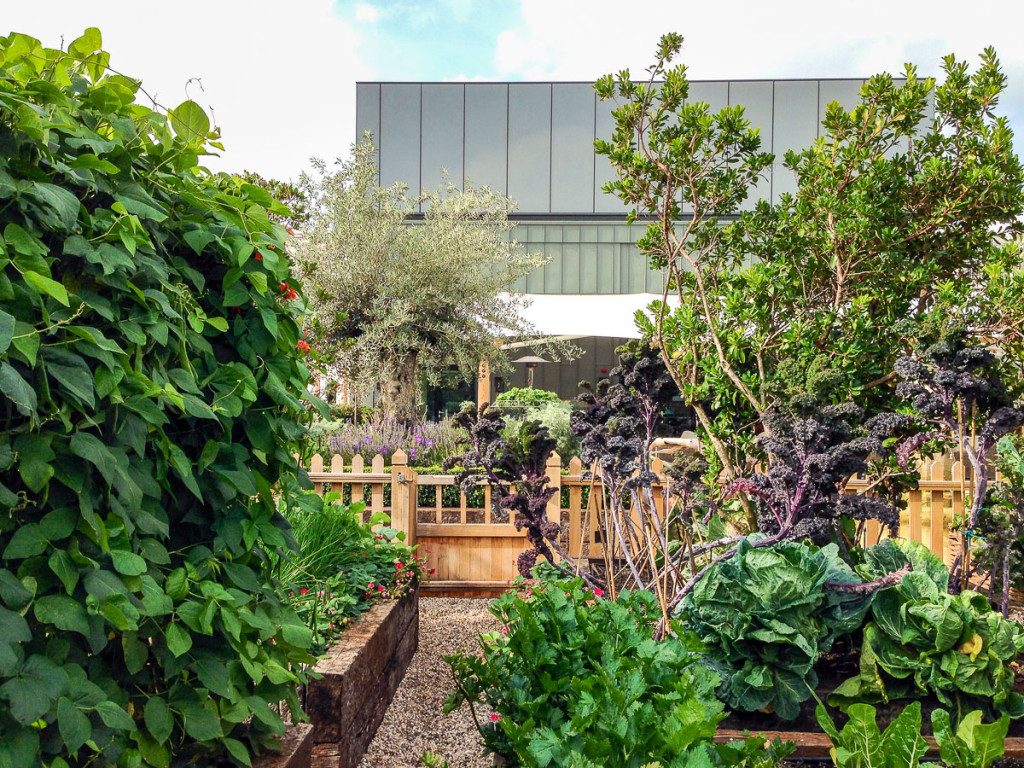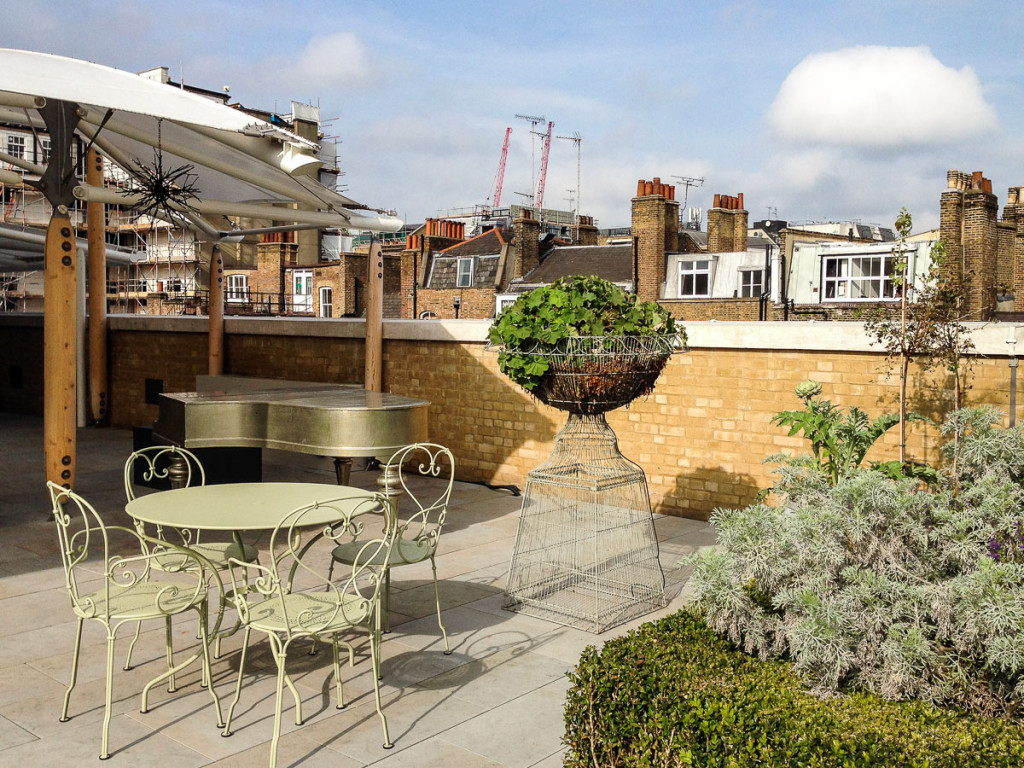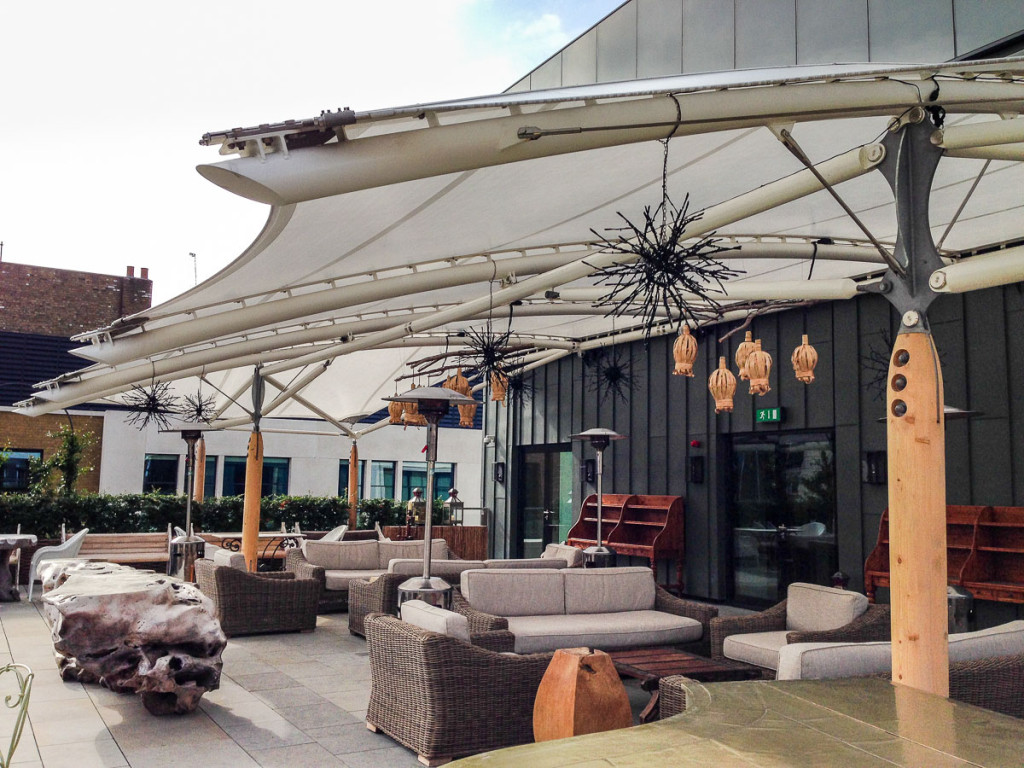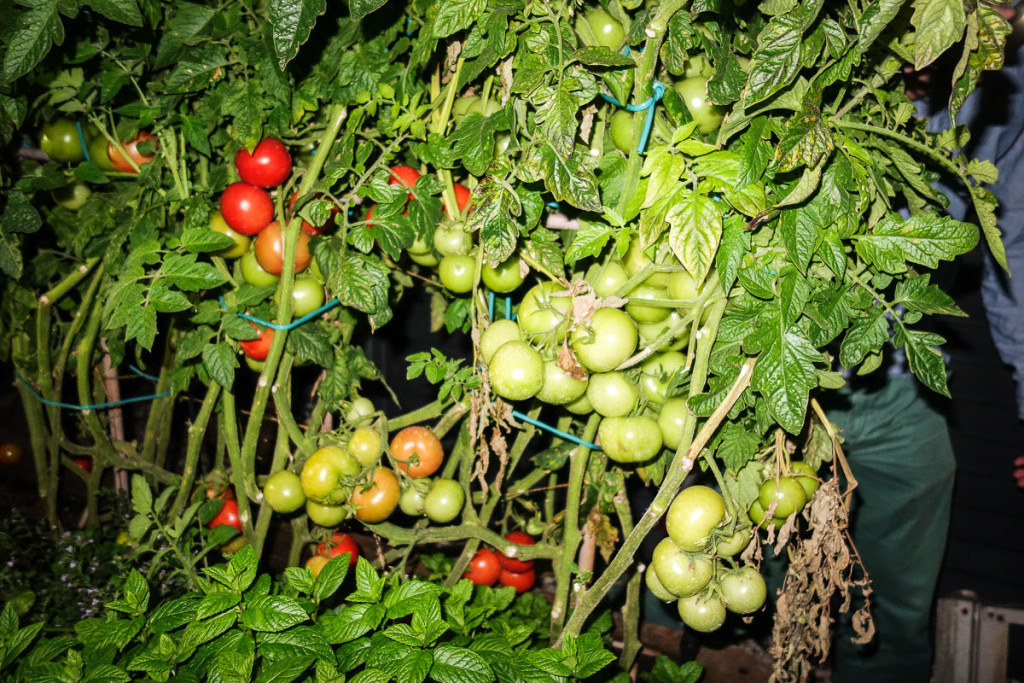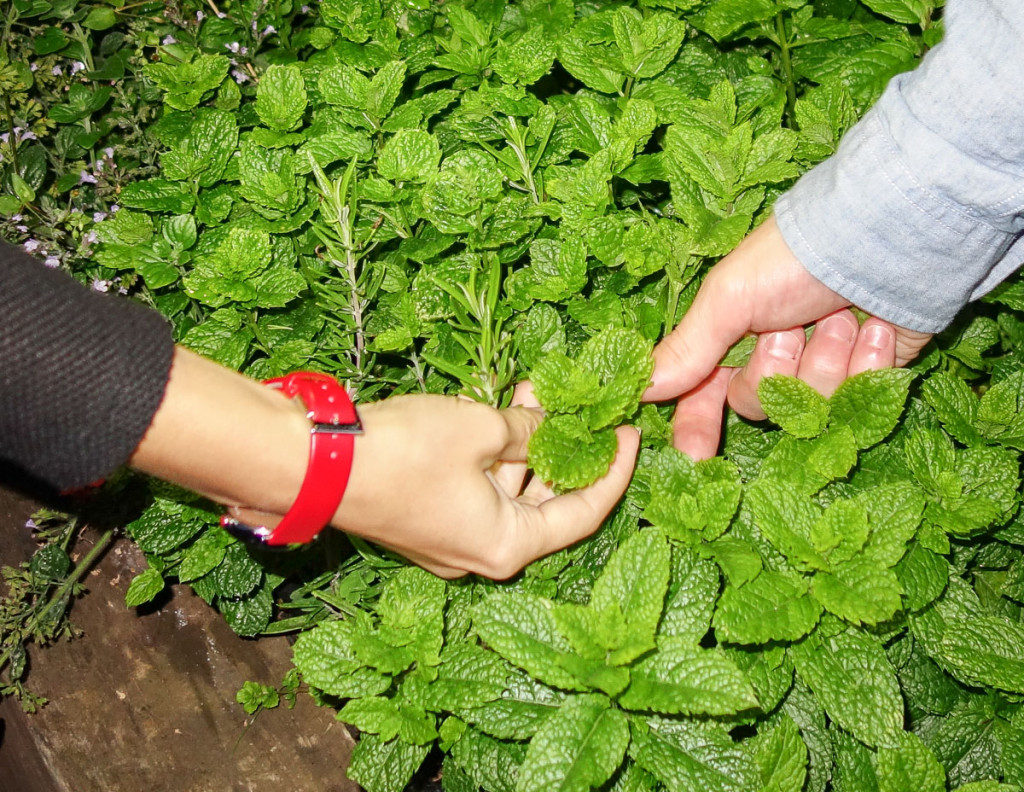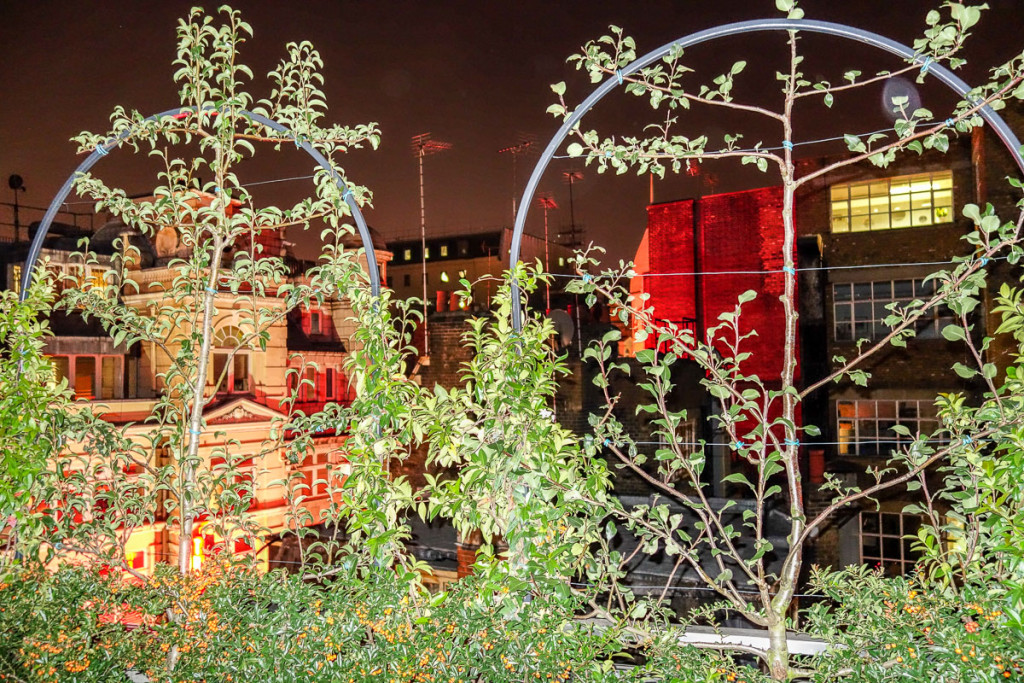 There's all sorts up here! Strawberries, mint, cabbage, tomatoes, different fruit trees and shrubbery. And you're free to roam about the garden along little paths. After a while you get really into it, forget where you actually are, merge with the concept and think you're in the countryside, then you peep over the side… multistorey blocks, traffic-jammed roads noise and bustle. Ah yes – we're in central London. Of course. What was I thinking?
Yep – fairly wild this rooftop. I've seen lots of different things on roofs in megalopolises. I've seen football played on a roof (where else but in space-lite Tokyo?), mini-gardens, even mind-blowing mega swimming pools.
But to have a huge, well-kempt (and no doubt much-loved) allotment completely covering a hotel roof – this was a first for me. The only things that are missing are the smell of manure, the sound of wellingtons sploshing about, and of course grunting from pig sheds (to live up to its name of Ham Yard:); you'd then never know you're not on a farm but in Soho :).
This hotel vegetable plot got me thinking… I want one in our office in Moscow! Thankfully, my balcony will permit it :).
Now, you might think that this is a fuddy-duddy old hotel for old fuddy-duddies. You'd be wrong. On the ground floor by the lobby opposite the lifts hangs the following spellbinding spectacle. Serious modern Kunst: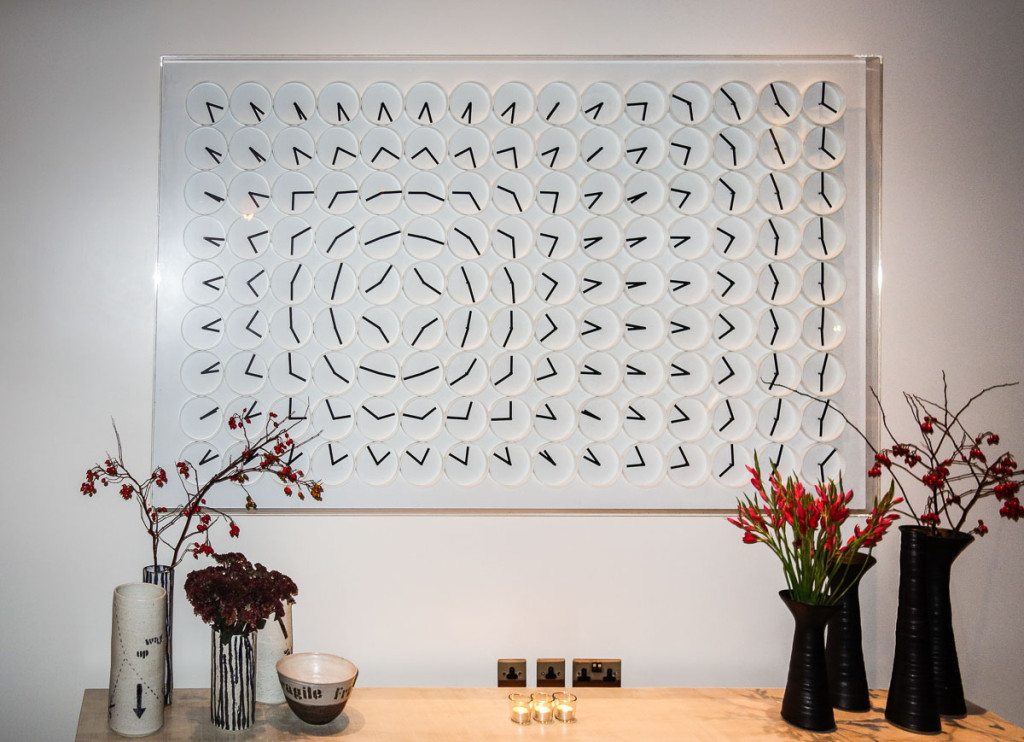 Rotating clock hands show hallucinogenic moving patterns, which periodically form huge digits that show the time for a while. Then the role of wall clock takes a pause and again the psychedelic moving shapes start up again for a time.
Now, I often write that 'you could look at it for hours' about all different types of scenes from around the world – normally natural ones; I don't often say it about something man-made. I am now. Put another way, it's easy to miss the lift here – several times. It goes like this:
Wow! This clock is *really* hypnotic!Tweet
At first we almost missed this dramatic display of originality, taking it for a static picture, but then we noticed movement. Then we were glued to it for ages. It's just hypnotic. You've now seen the vid. Imagine it in the flesh!
We eventually made it in the lift to our floor, only to be bouled over there too – as the vegetable theme continued – all over the walls, with explanatory text – in French! Well, why not? If you're gonna do bizarrely original, might as well do it properly.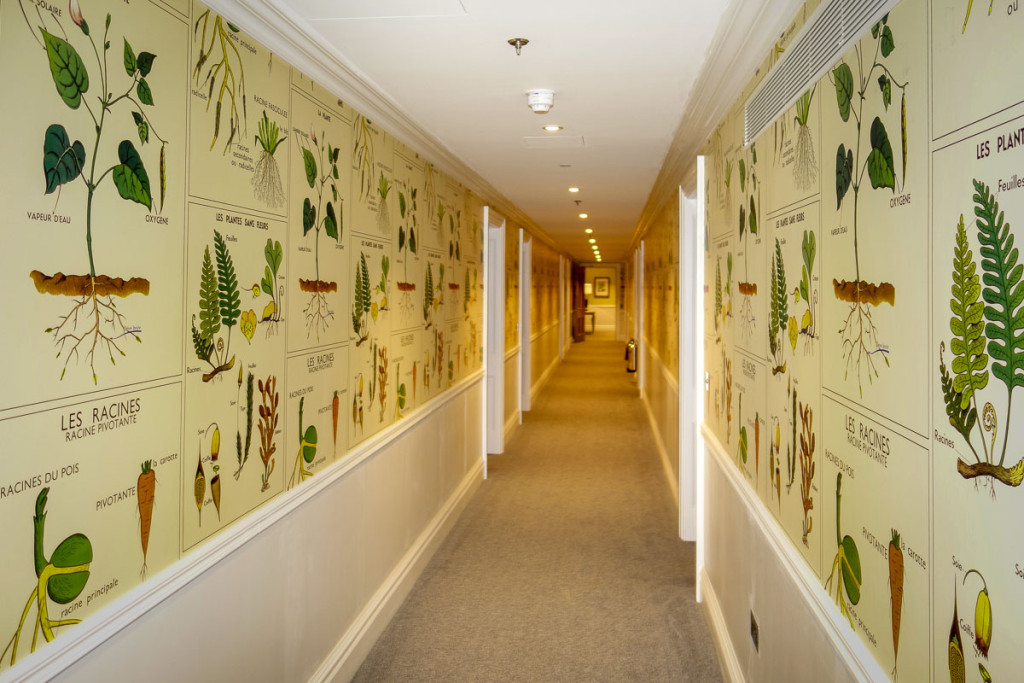 What else?…
As I mentioned, we didn't know about the vegetables-and-modern-art eccentricities of the hotel before we got here. So it wasn't to view those atypicalnesses why we were here. We were in town with a lot of business to do, two items on the itinerary of which I'll mention briefly here…
First, just recently we signed a partnership agreement with the City of London Police, so we dropped in for a chat with commissioner Adrian Leppard.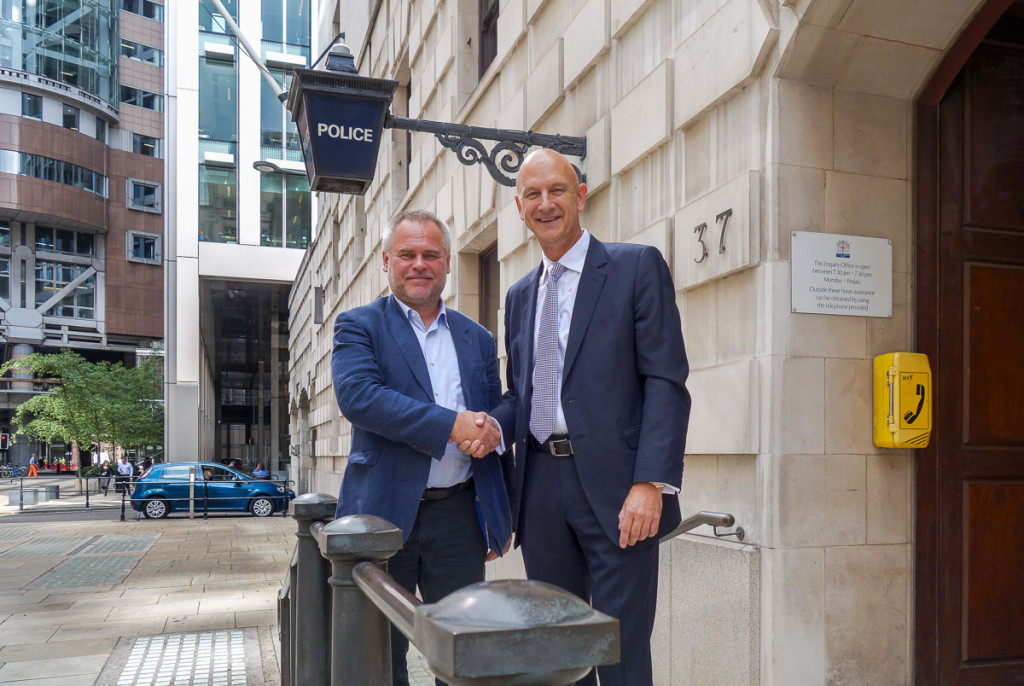 So, cybervillains in the City of London – watch out! We're coming after you!…
Second, I was here to attend and speak at the Suits and Spooks conference. This was a real interesting and unusual one – they called it an 'anti-conference – where you could meet cyber-police  and cyber-military brass as well as 'white hat' hackers – all under one roof. The main topics for discussion were the purely technical, like investigating complex cyberattacks, and the more procedural, like cooperation among private companies/experts and governmental cyber-divisions. Overall, an excellent program; highly recommended in the upcoming years…
The rest of the photos are here.
Pip-pip old beans!