Hi all!
You'd be a fool not to climb Mount Fuji. Doubly so to climb it twice.
~ A traditional nugget of Japanese wisdom
I agree: to be in Japan and not go up the most beautiful mountain in the country – that's just silly. But to do it again is also pretty bonkers. I wonder if a third ascent would cancel out the madness? Hope so, because last Saturday was my second climb up Fuji!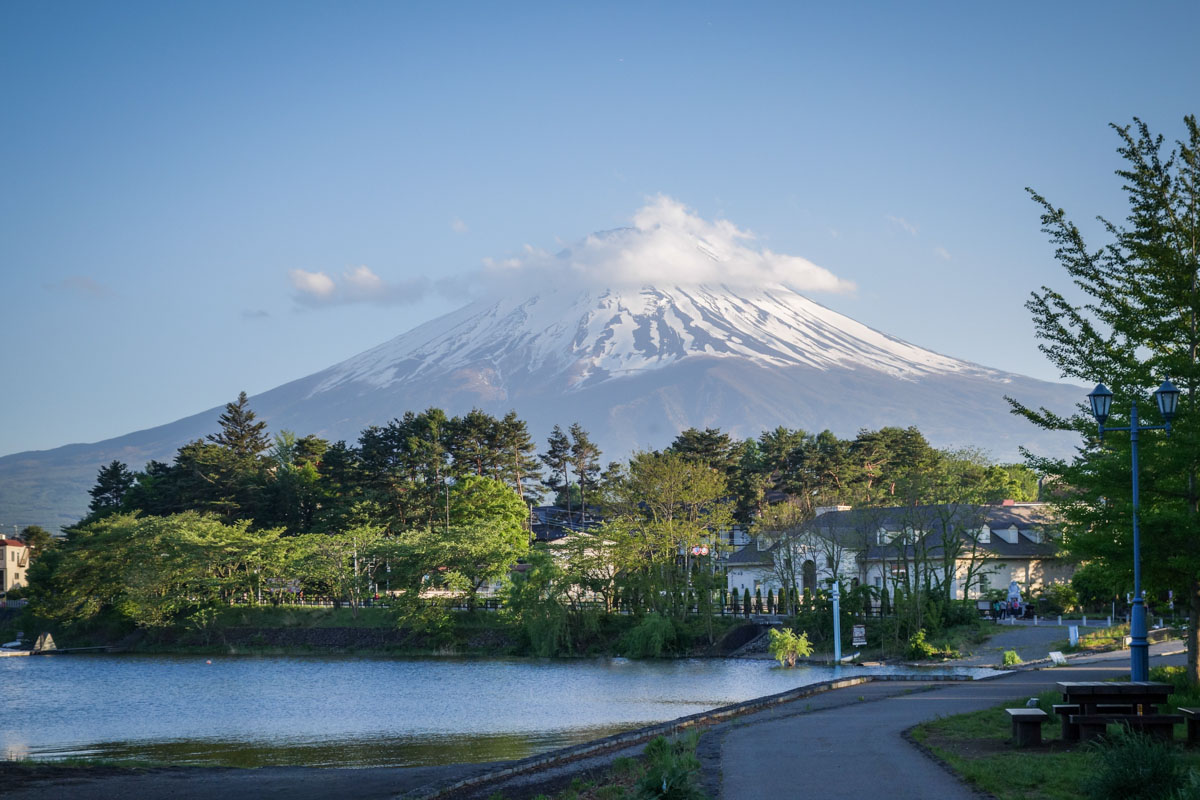 Fuji from below…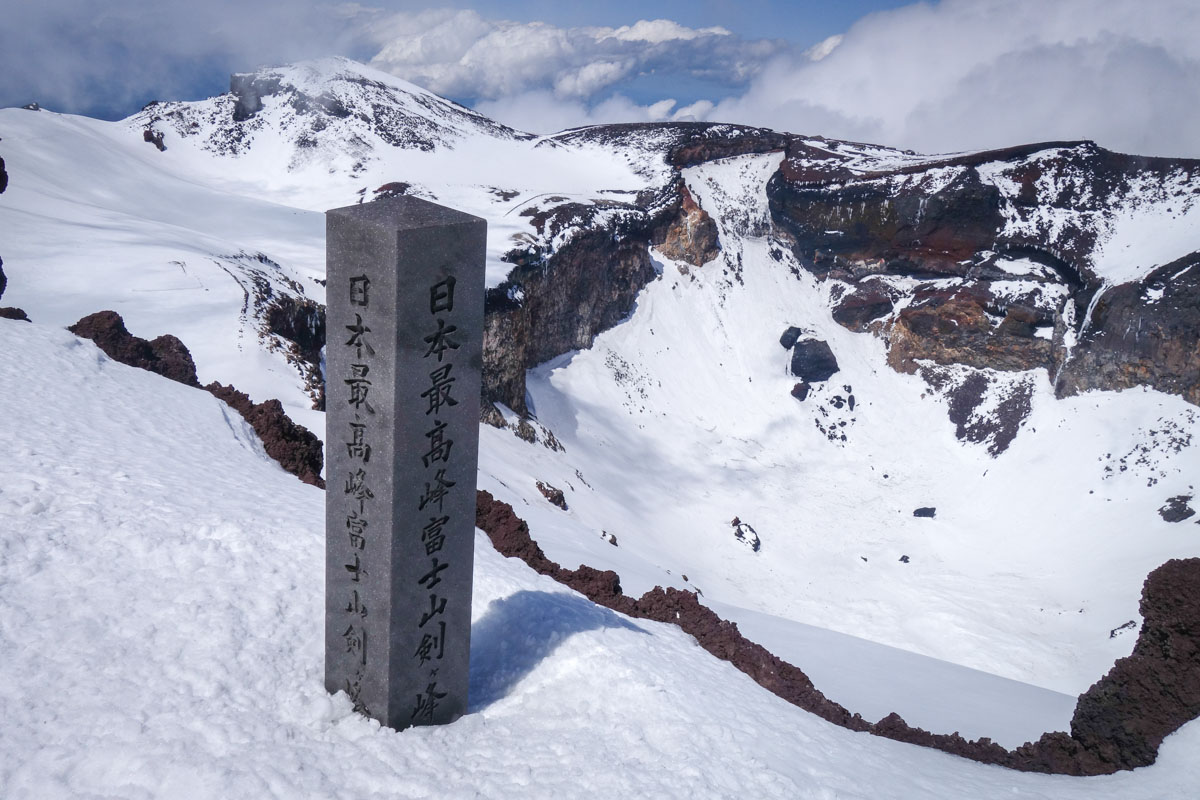 …and from the top!
In some languages the mountain's known as Fujiyama. And in Japanese it's referred to as Fuji-san. It's written like this: 富士山. The first two symbols read Fuji, while the third means mountain or san – the Sino-Japanese reading of the character yama. Get all that? Don't worry – you're not the only one not to. The bit that's easy though is that the san is not the san honorific you get after Japanese names. Oh those Japanese :).
The world's most perfectly conical volcano – it's breathtaking to behold from down below, especially if its upper reaches are covered in snow, and especially specially if it's wearing it's oft-observed crown of clouds. It's easy to sit in a park nearby, preferably by one of the lakes, and just gaze at this magnificent natural wonder for hours – till dawn even. But that's just from down below…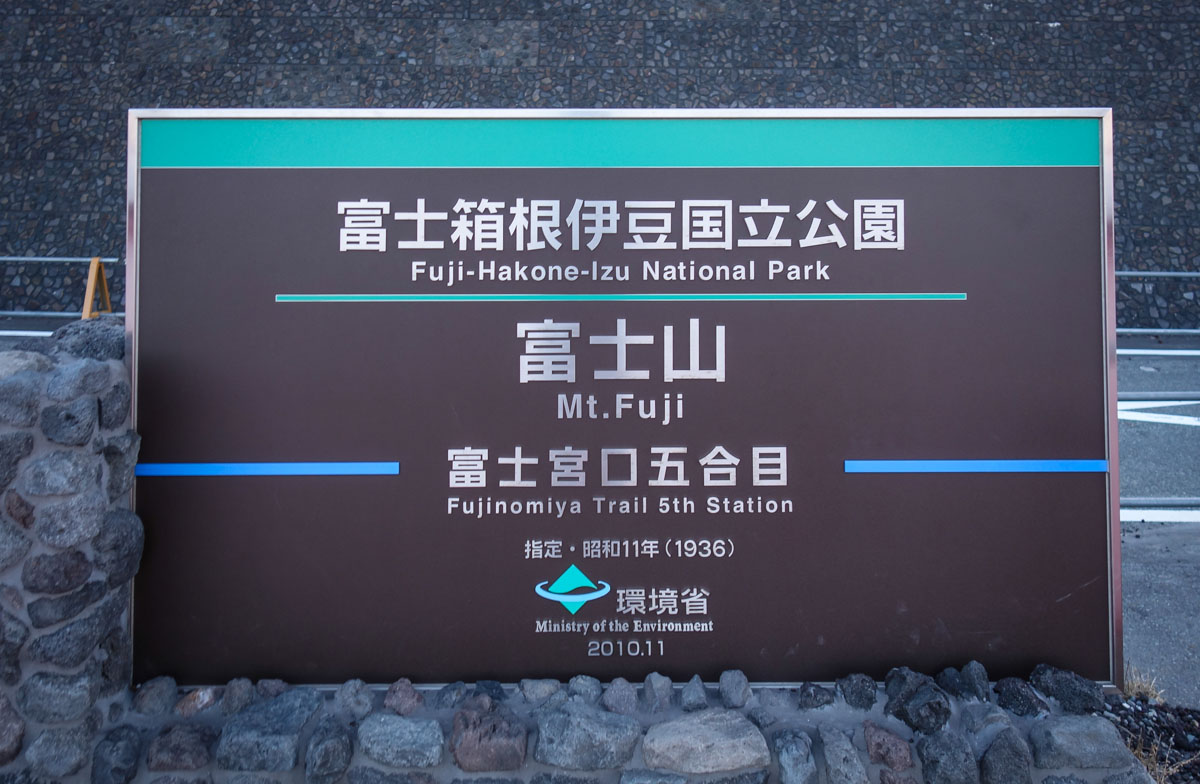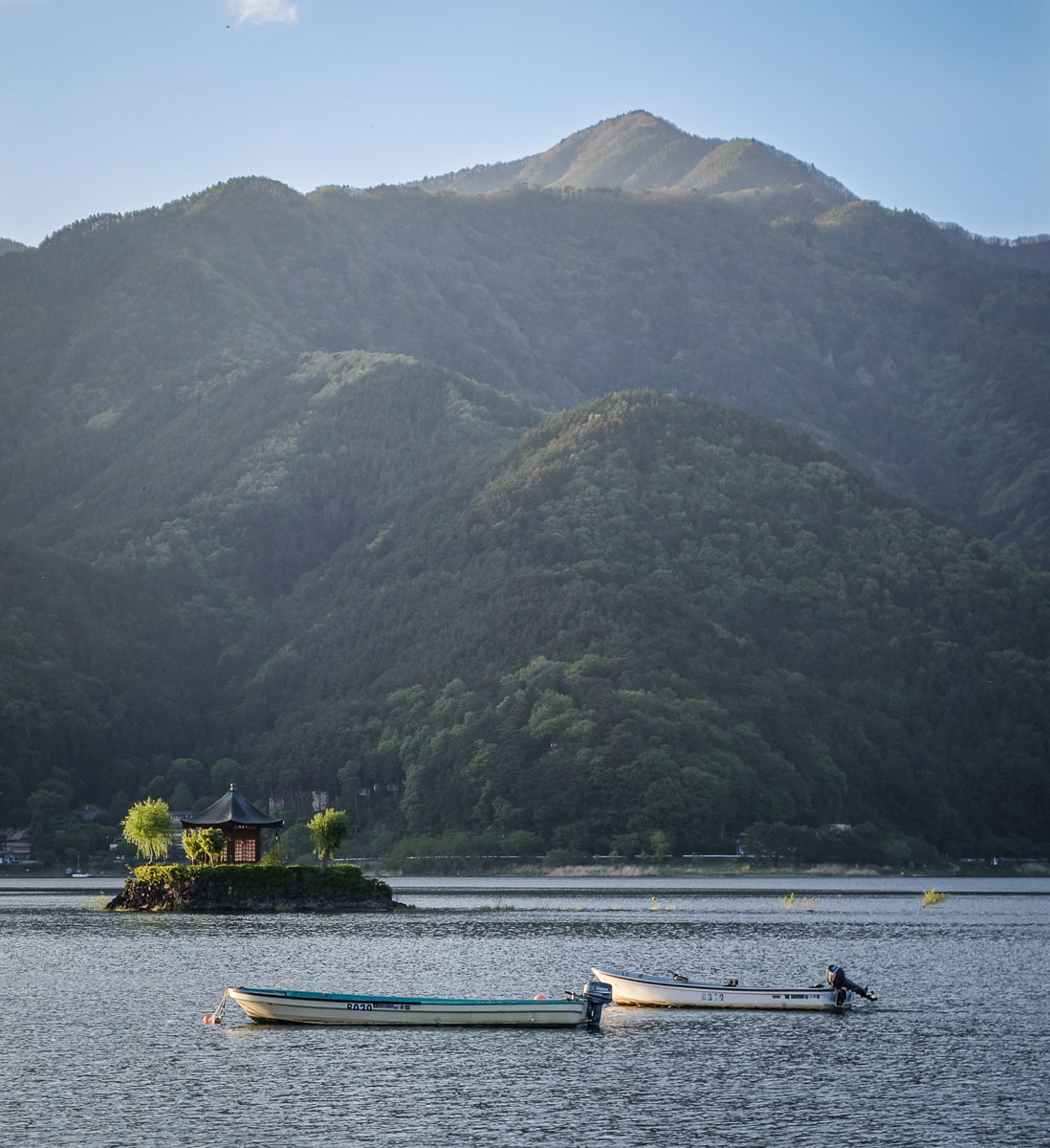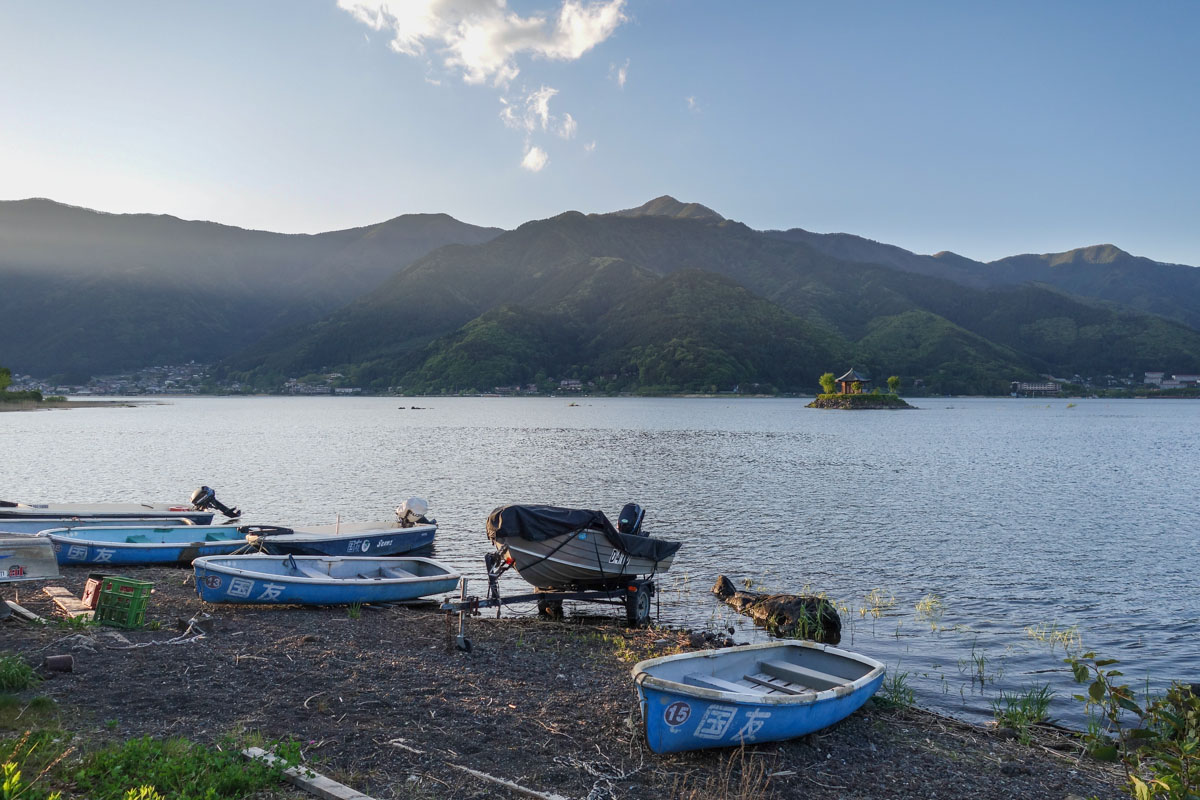 … from up on top it just gets better. It's like the reward you get for going to the trouble of scaling it. My lexicon's a bit limited for such breathtaking beauty – I normally go for 'mindblowing' or even 'brain exploding'… but you get the picture. And when the weather's real nice – my word: it's just… OMG. Words can't really describe it.
What's unique about this volcanic mountain is that all around it the landscape's fairly flat and so you can see for miles and miles around – making the fields, hills, oceanic gulf, towns and villages all miniature as if in the palm of your hand! They're actually being viewed from 3.7 kilometers up.
// The very highest point of Mount Fuji is 3776 meters above sea level, but there's a big weather station built there getting in the way of the view of the surrounding miniatures. The weather station does however offer another view – the inward one into the crater, which is also rather special.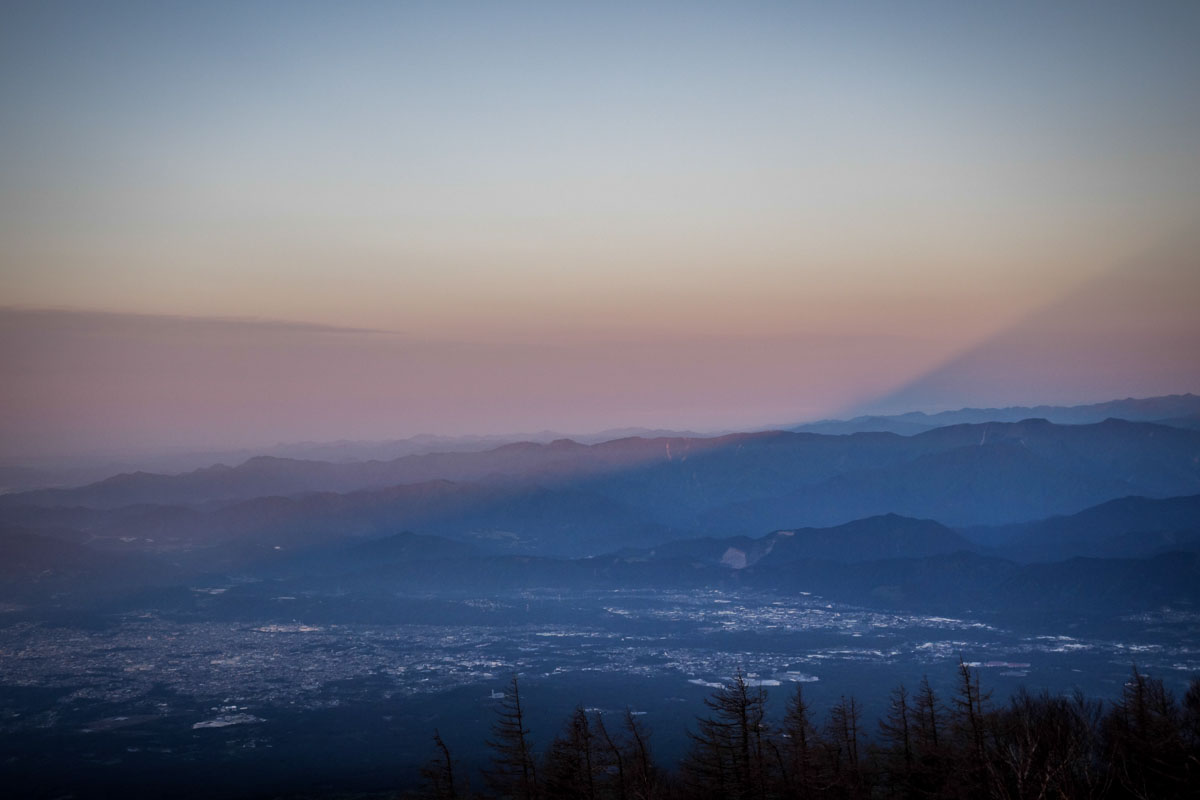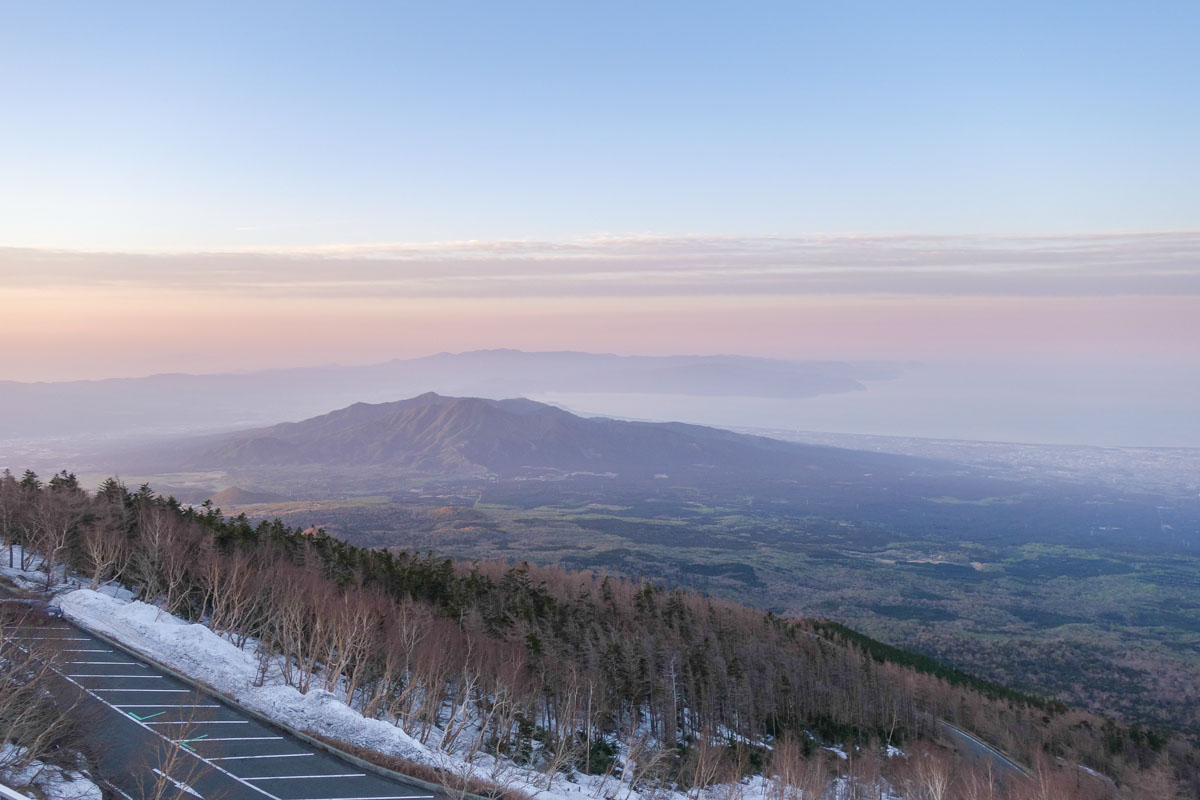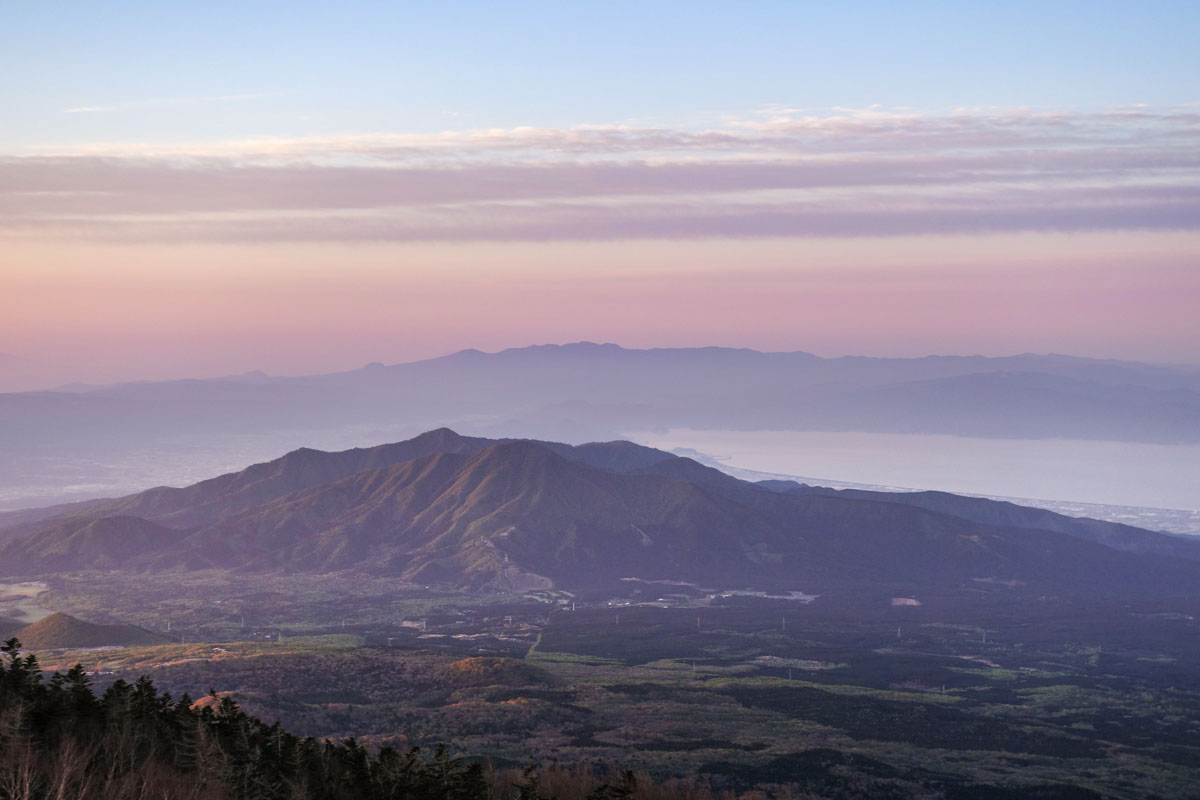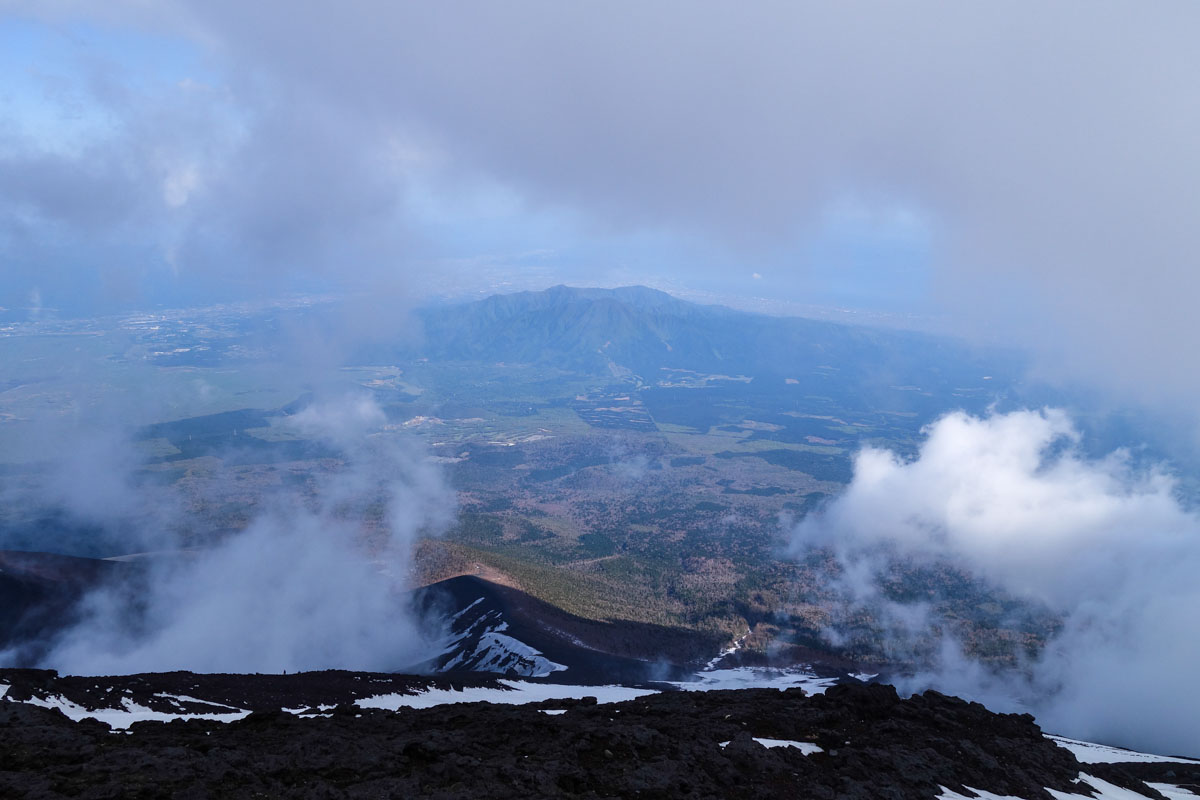 You can get to the top of Mount Fuji along one of several paths, which for most of summer are normally free of snow. The rest of the time they're covered deeply under the stuff. The most popular paths are one from the north – the Yoshida trail – and from the south – the Fujinomiya trail.
All along these trails are so-called 'stations' – shelters that open for the summer where you can take a breather, buy food and drink, or even stay the night. On each trail there are – or so it seems at first – 10 such stations evenly spread along the routes from the foot of the mountain to the summit. However, upon closer inspection, there turn out to be a lot more than 10, as their numbering starts to go a bit non-linear – with '7' '7½', '8', '8½', and so on. Maybe they added the ½-stations later and didn't want to start changing the whole numbering…
You can get to Station 5 in a car. From there it's by foot only – starting at 2300 meters (north) or 2400 meters (south).
At first the arithmetic is encouraging: the walking distance up to the top is a mere 1.3-ish km, not 3.7-ish. However, that's still about three and a half Empire State Buildings! Oh my Scooby. Yes, not the easiest. You really do need to be fairly fit to keep your stamina up.
On the Internet there are some fibs that say it can take just four hours to do the walking bit. Don't believe a word of it!
In 'easy season', that is, without snow and ice, you can expect plenty of… lines! Yes – queues!! Understandable, I guess: every day several thousand (!) folks trek up Mount Fuji. So you of course get traffic jams too on the first leg (I didn't see them myself, but I had it on good authority that they're a problem). And in the 'hard seasons' there are hindrances of another sort: snow and ice. So, no matter what season you attempt to conquer Mount Fuji in, you can expect it'll take you at least six hours.
The easiest months are July and August: all the stations are open, all routes to the summit are free of snow, and rescue workers are on hand should anything go wrong. For the other 10 months here it's mostly folk-less (save for a few extreme tourists), and a lot of stations are snowed in and unusable. The road to the fifth station can be closed up to 10 kilometers before it.
At one point on our drive up the first leg of the ascent we came across a wooden barrier, which seemed to clearly communicate that 'from 18:30 to 07:30 the road will be closed'. Great. How were we to get past? Still, you can probably imagine our astonishment when our Japanese guide without a second's hesitation pushed the barrier to one side and we drove through! We then stopped and all put the barrier back in place. 'So that's the way to do it in Japan,' thought all three of us apart from the guide – one American and two Russians.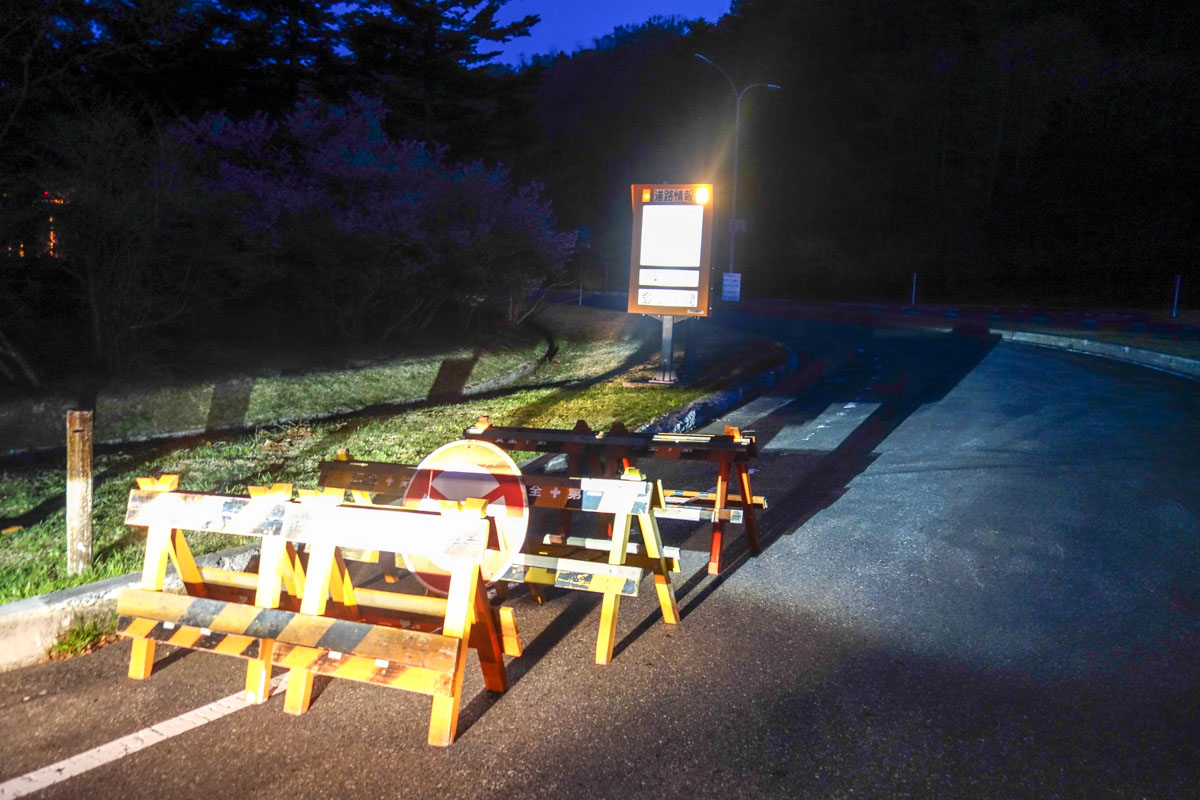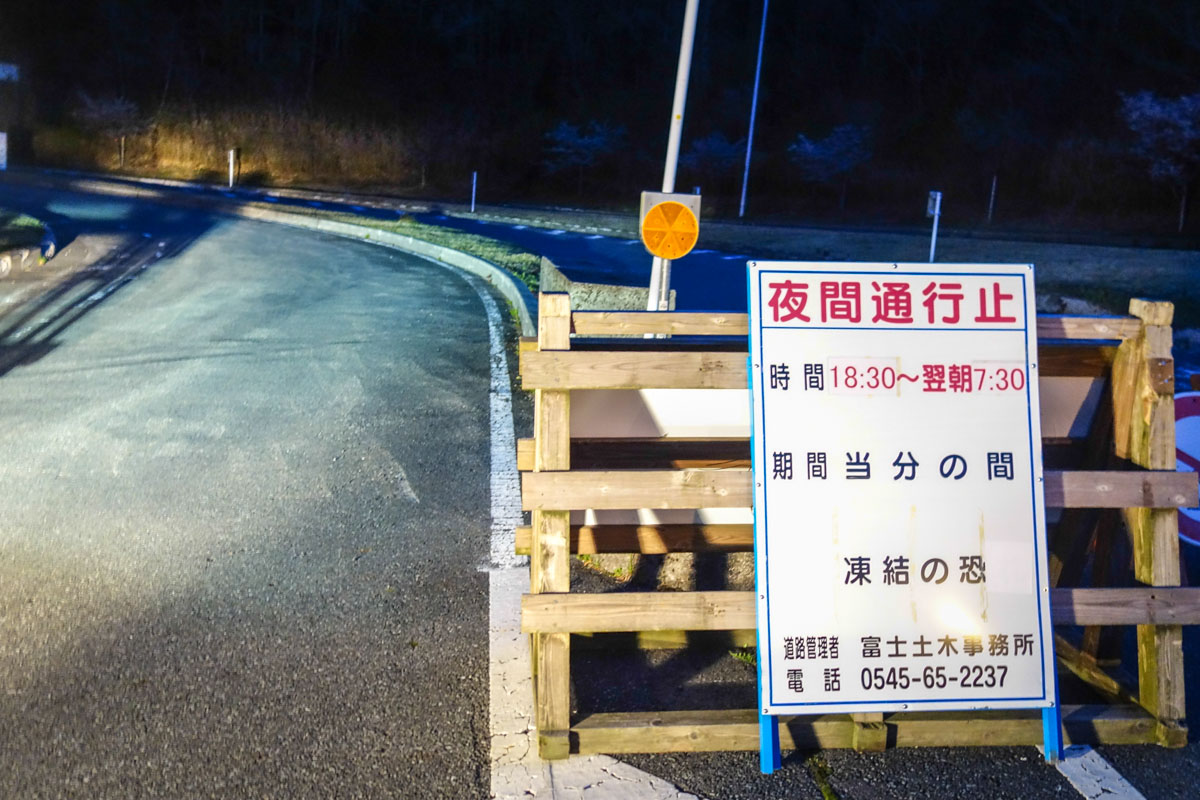 About 300 walkers made the ascent on the day we did, and mostly all Japanese. Many of them were carrying with them skis or snowboards. Brave souls. As for us, frankly speaking, I was a little afraid to make the descent on skis. After a six-hour ascent, with deadened legs, to come back down all the way on skis – and on very uneven snow and ice… No way. I know my limits of endurance. If they'd have dropped us at the top from a helicopter, that would have been a different matter. But no.
We did have a pop at mini-sledding down some parts, but even that proved to be real hairy: the gradient was sheer and there was nowhere to brake – apart from on rocks below – so we needed to use ice axes as brakes!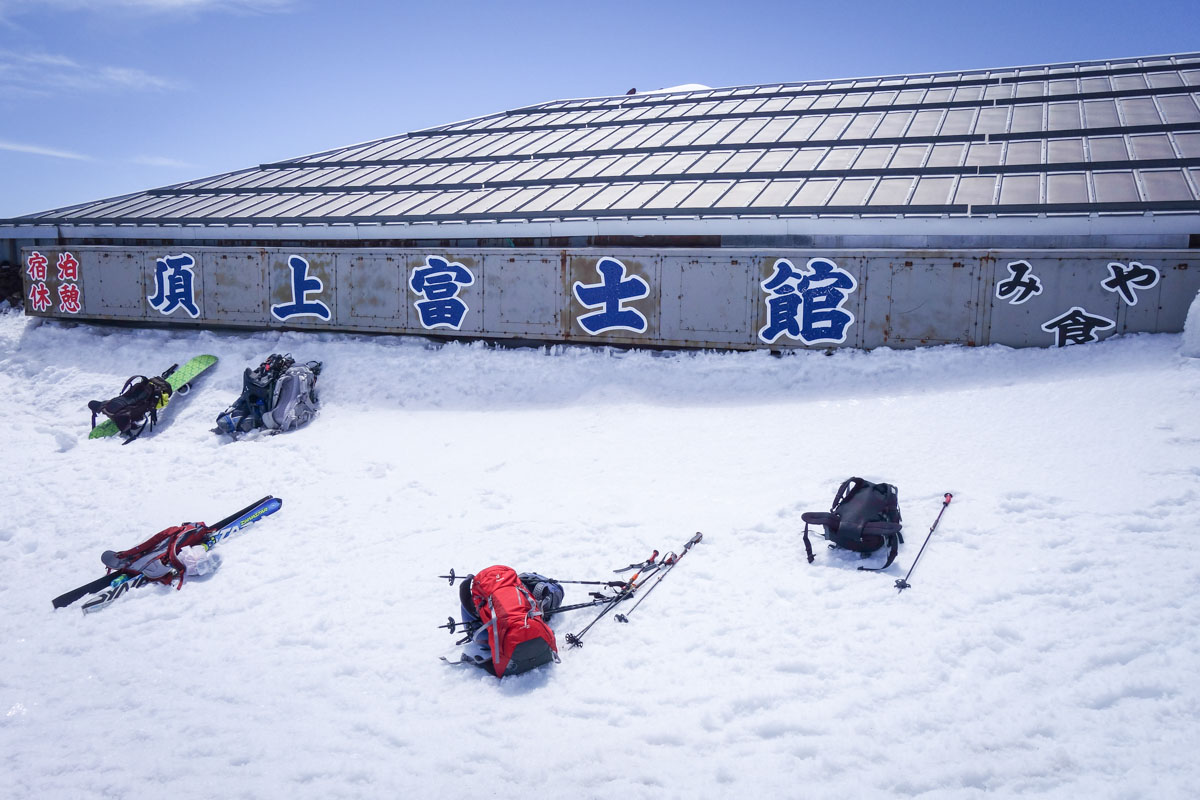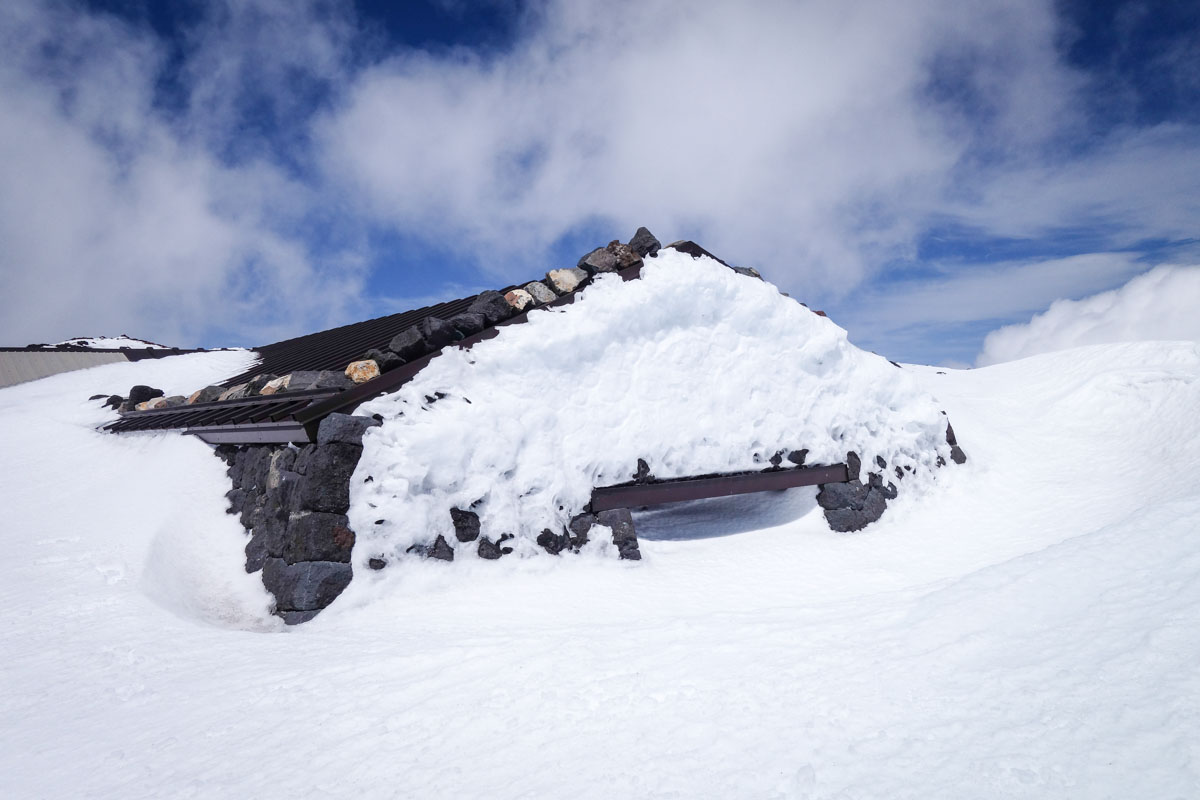 A shelter unsheltered from the snow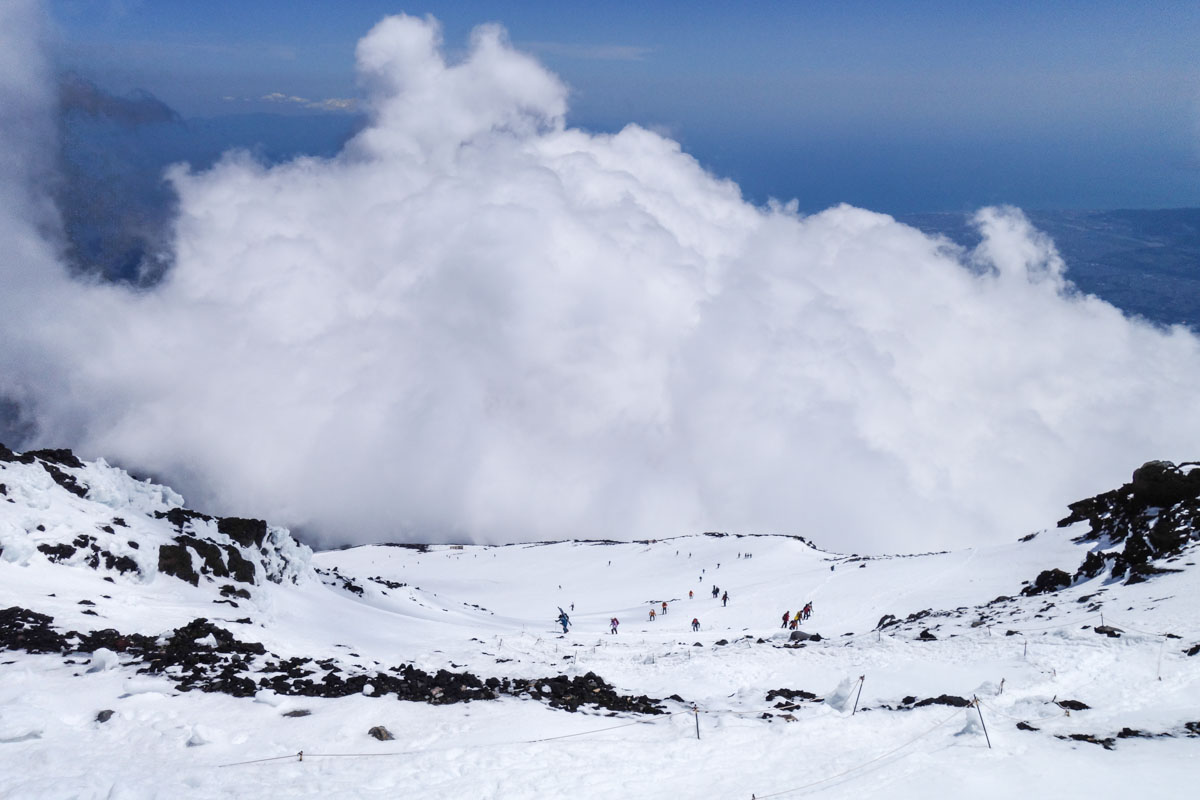 Mount Fuji – where the clouds are below you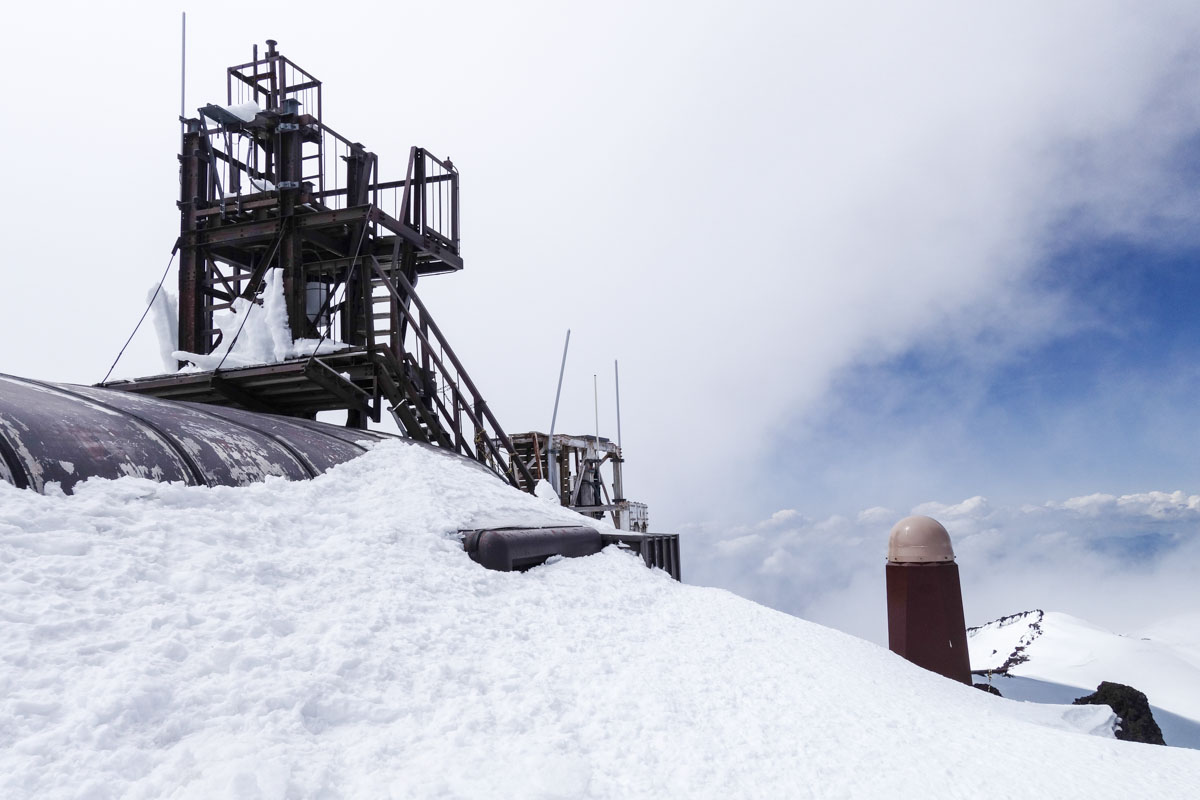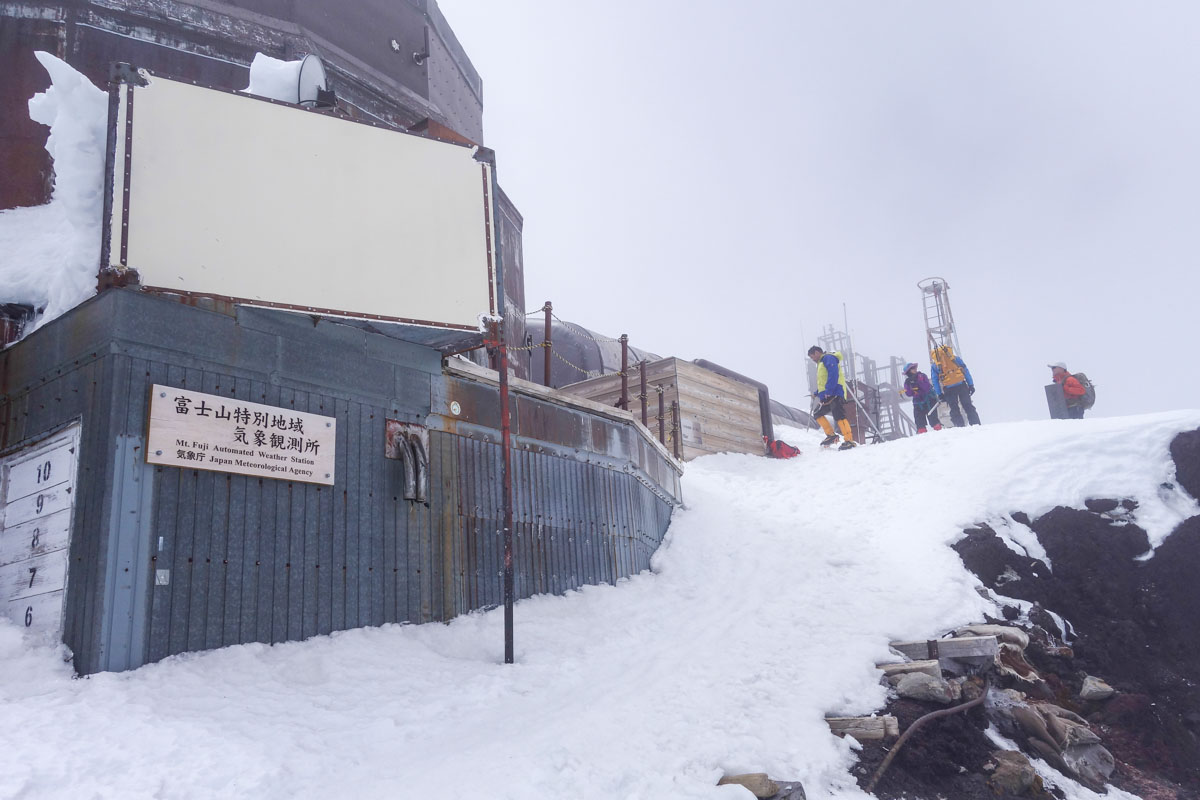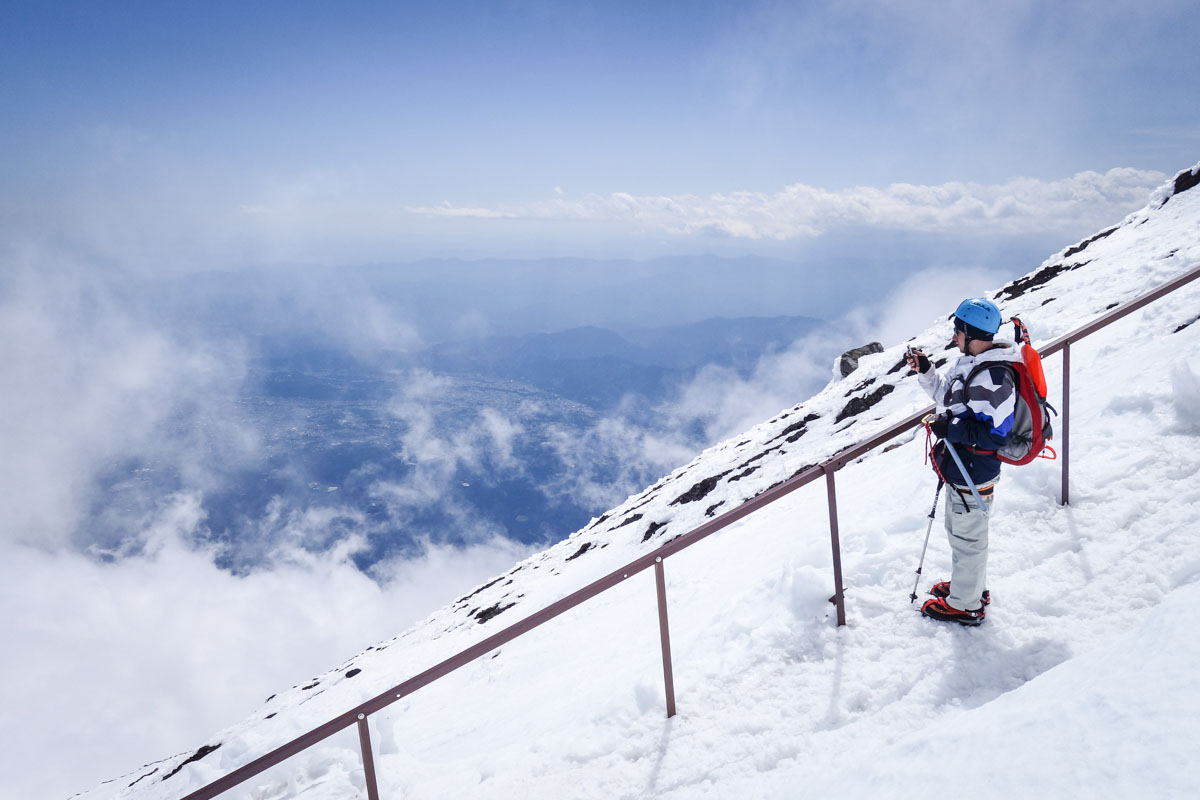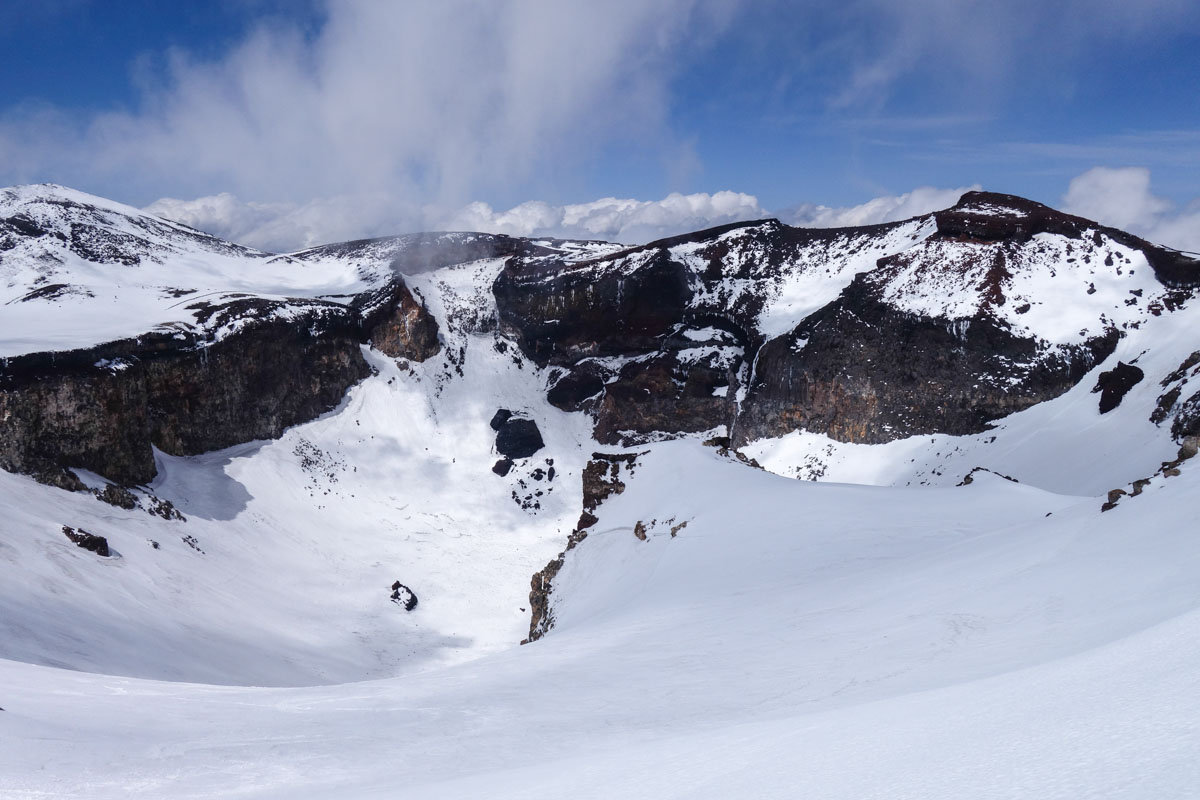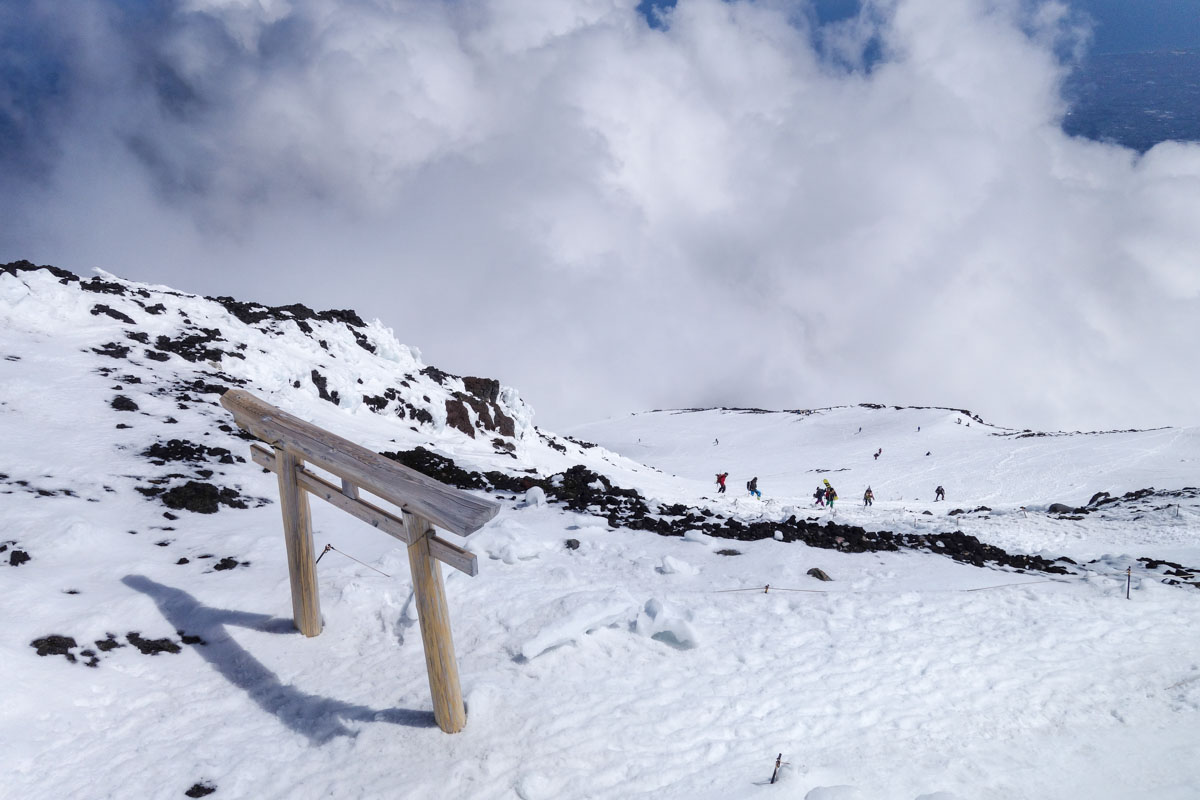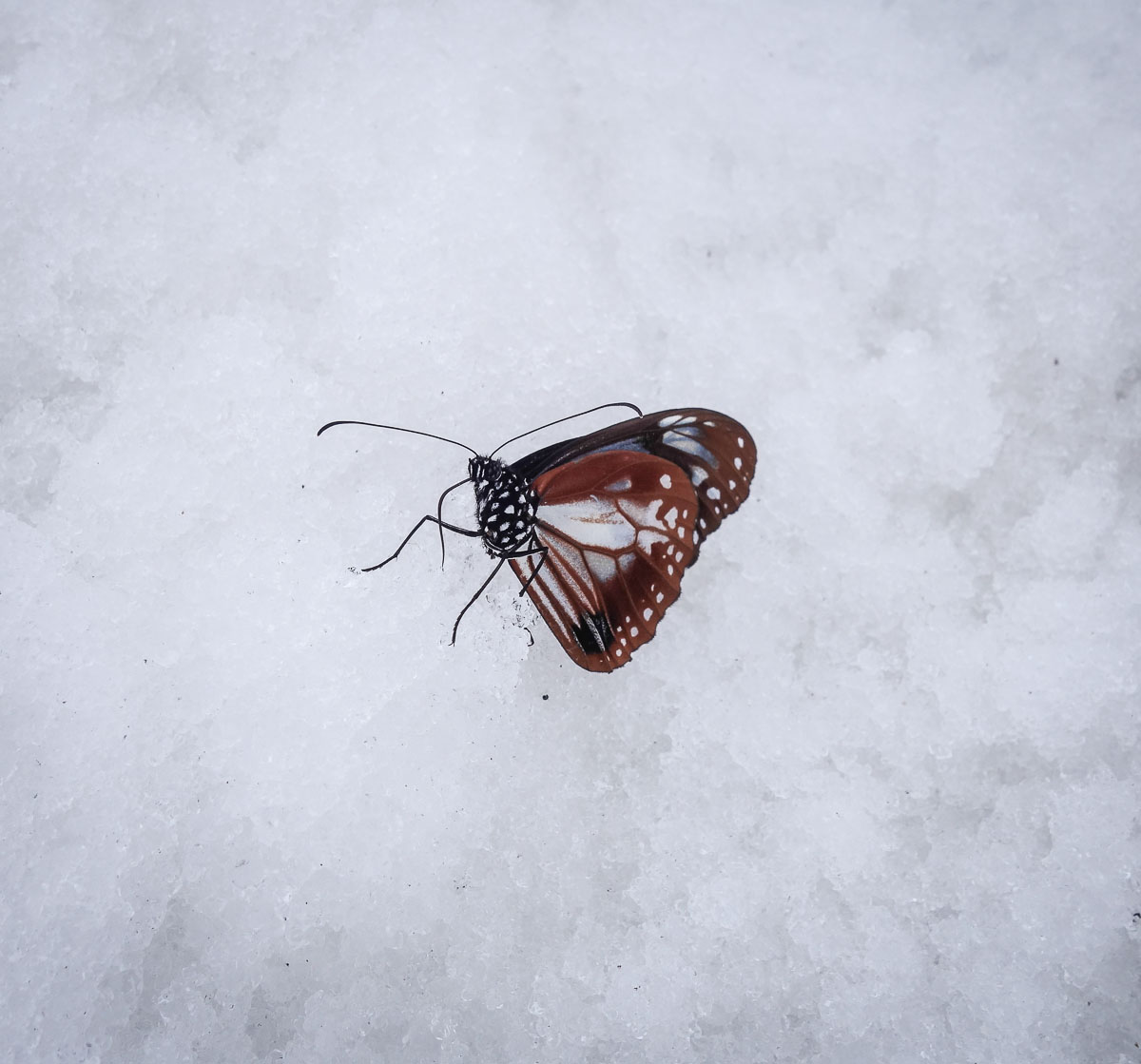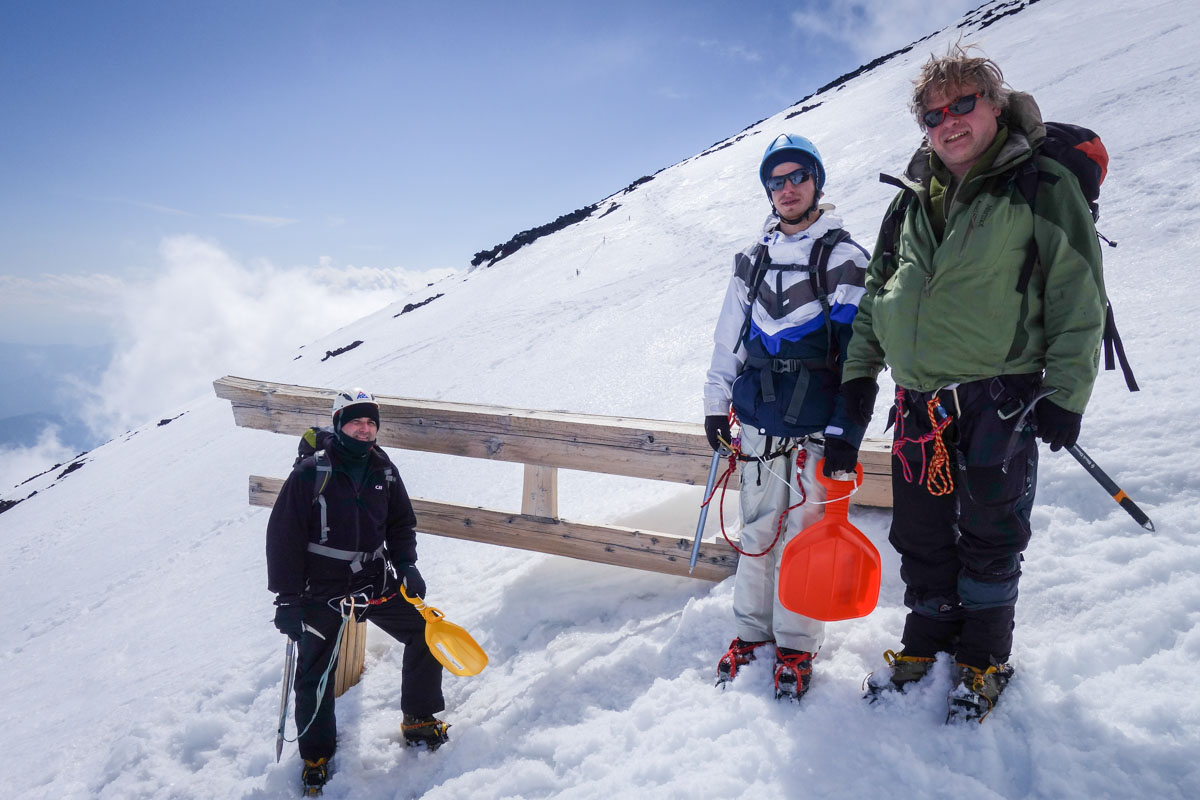 The three Fujiteers
All the photos are here.
Btw, I noticed that once I got my hands on an ice axe – the next day I'd a burnt face (nose especially) and swollen lips. Must be an allergy or something – to ice axes :). My companions suffered from the same thing.
That's all for today folks! See you next time…