Kurils-2022: rain, volcano-scaling, more rain, fog, and yet more rain – in this brief preview…
Meanwhile…
Alaid (Alla-eed) sunset:
Snow tunnels and arches on the Yurevka river: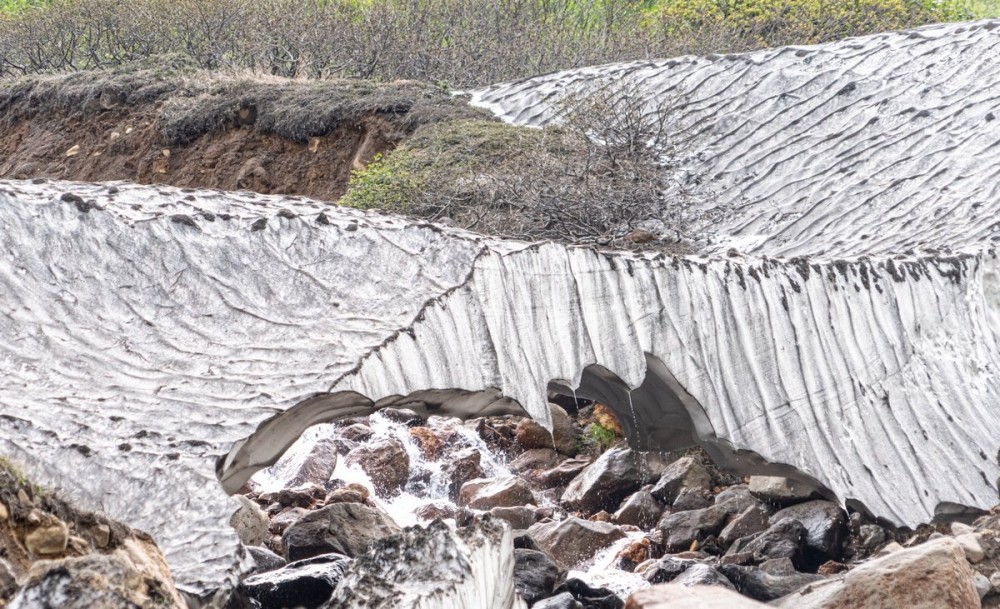 Ebeko belching: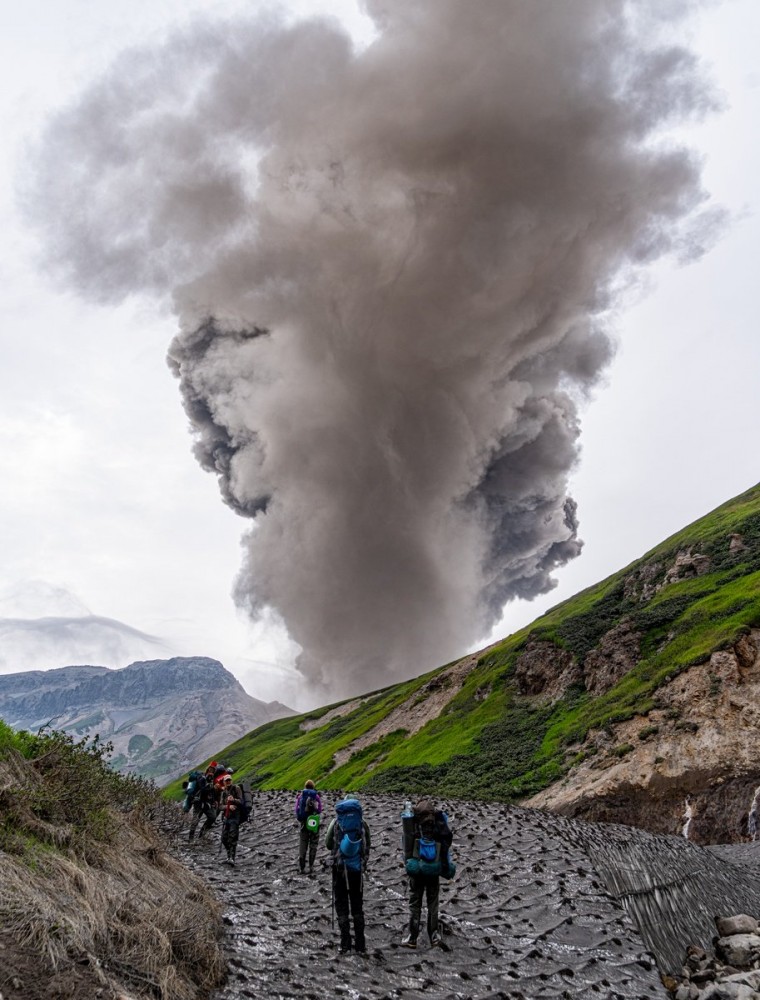 Cyclone: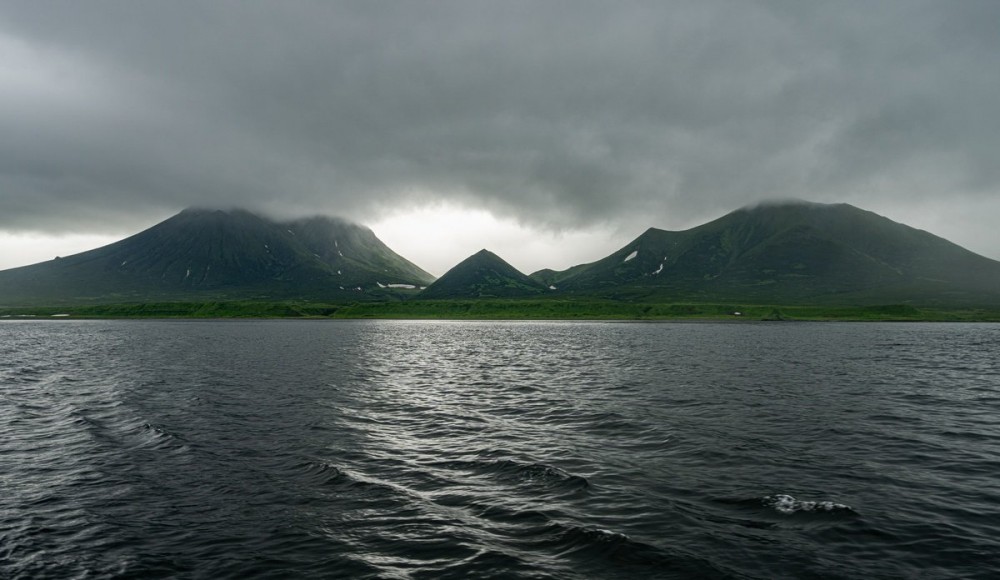 Waiting out the storm by Paramushir: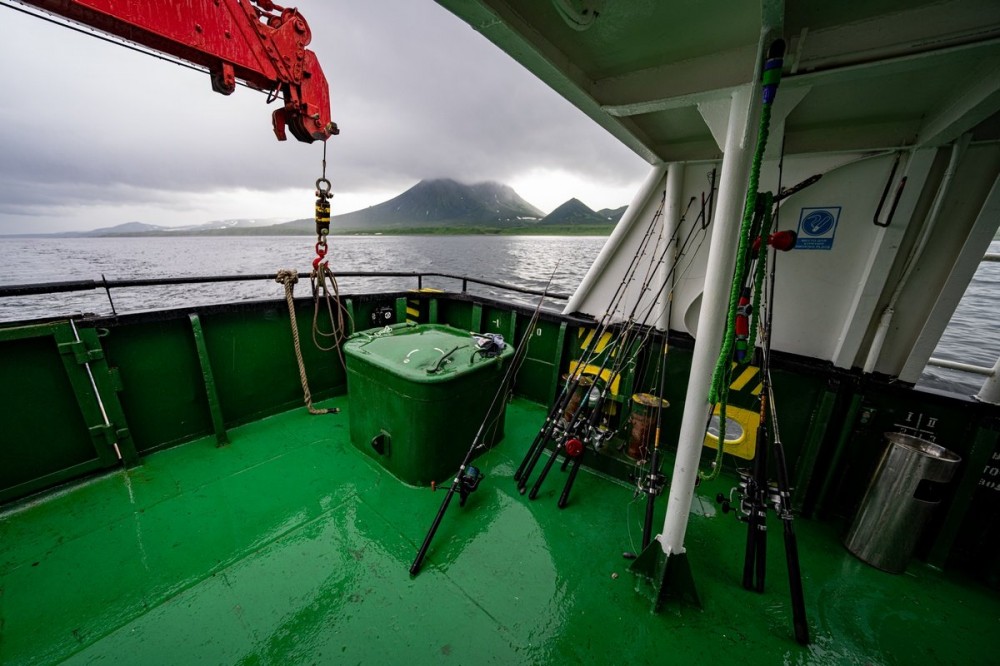 Ebeko really going for it…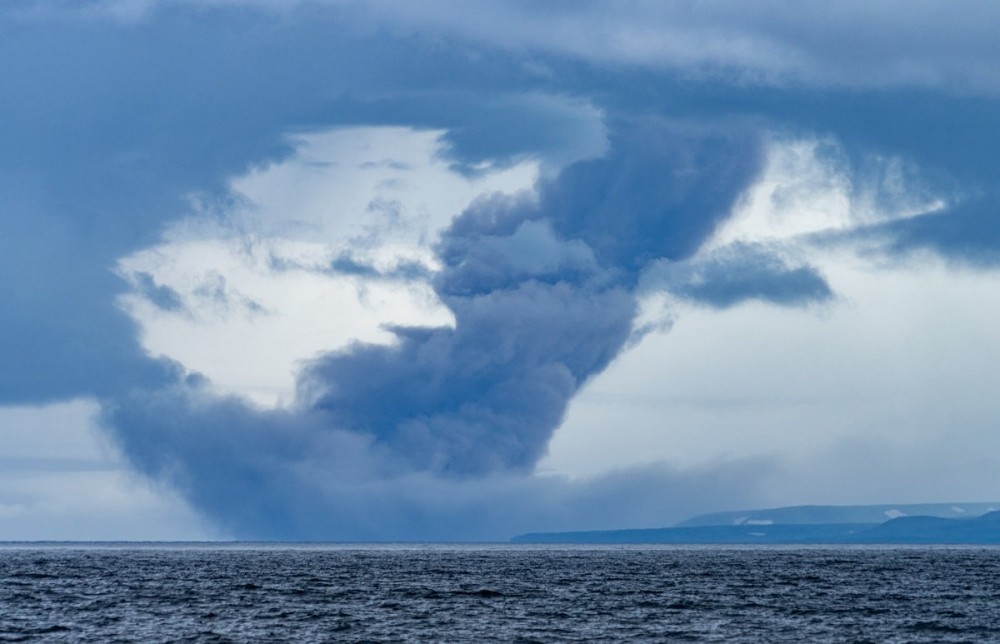 We were lucky we got away in time!…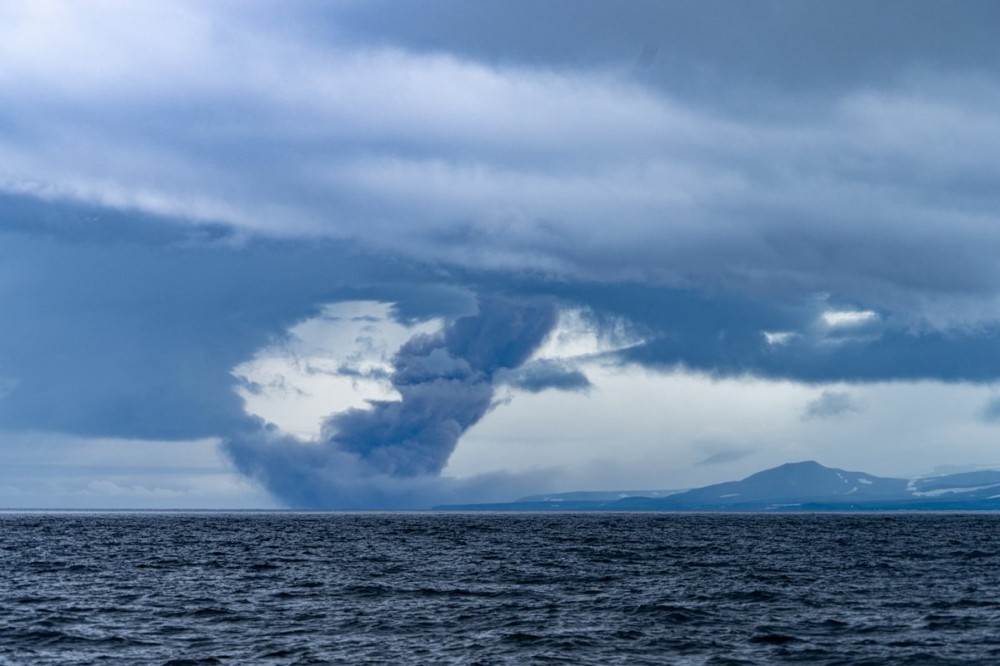 It looks like the main column is being pulled toward Severo-Kurilsk…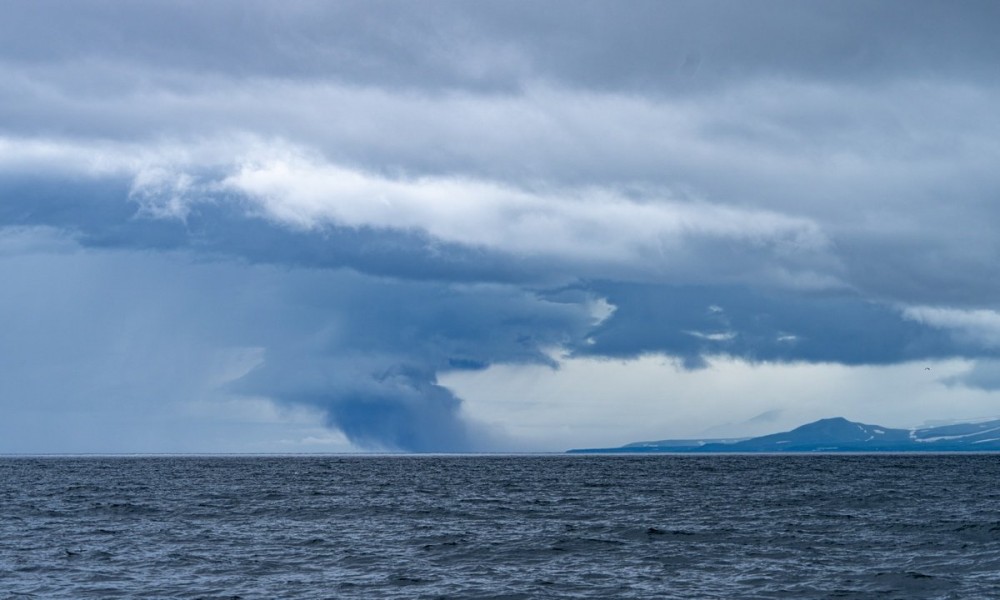 The magical beaches of Paramushir await their developers ->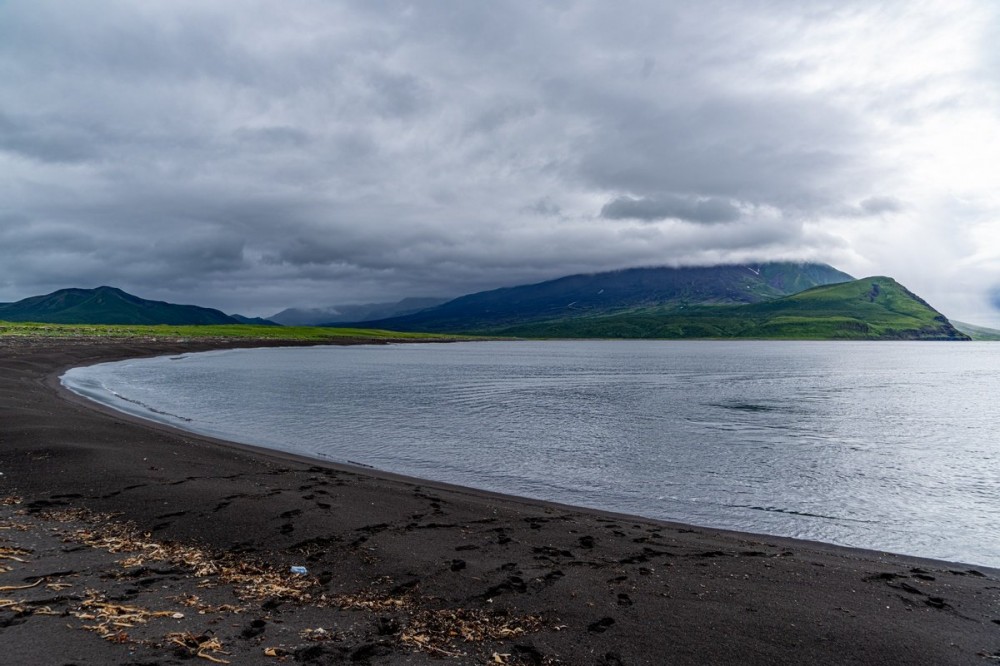 …And such extreme vacationers: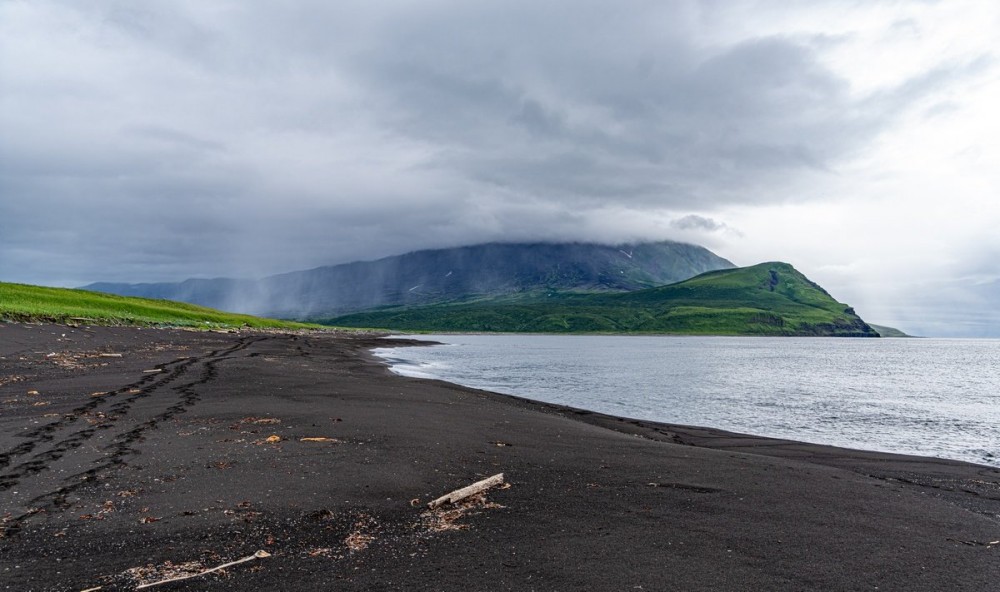 Paramushir was, it has to be said… a total fiasco. Weather – terrible, yet we (the fools we are) still decided to climb to the top. Visibility up there – zero. All we saw were milky clouds all around us. Mercifully, we made it up and back down again with no mishaps. Phew!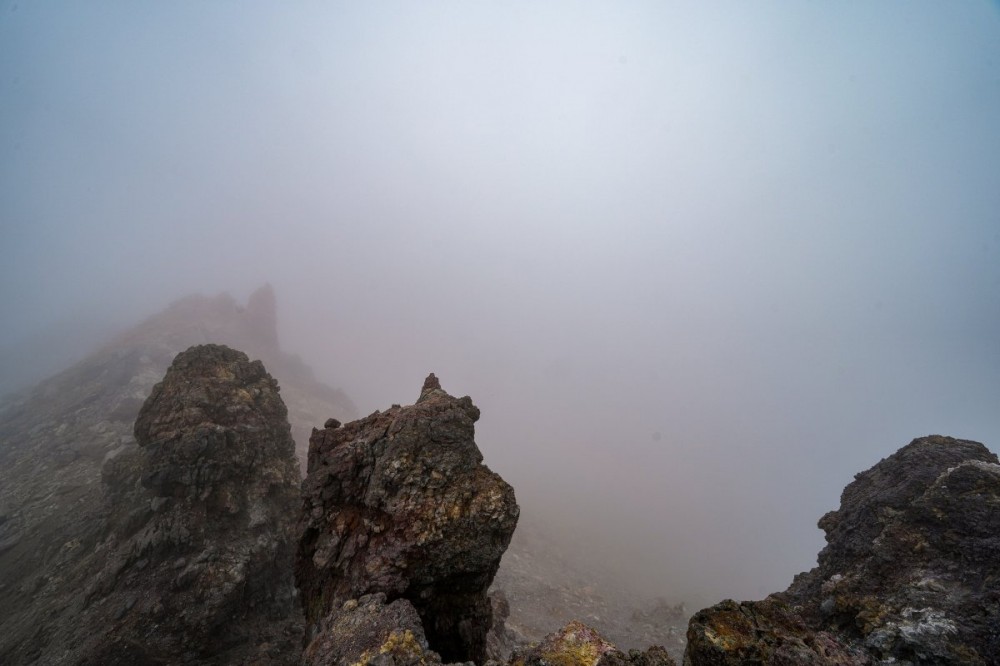 I'd been dreaming of getting up Krenitsyn volcano for years to get another look at the awesome views all around, for, just remember – it is (i) the King of All the World's Volcanoes, and (ii) the Most Beautiful Place in the whole World!…
Photo from 2019
Krenitsyn volcano (just to remind: the most beautiful spot on the planet!) is just so… difficult. We'd chosen the most ideal time of year to go in terms of weather; there's a path now winds up the volcano; yet still the weather was terrible and we might as well not have bothered!
We waited nearly a whole WEEK for the weather to improve; then, one morning – it seemed to. So we got into the dinghy and off we popped…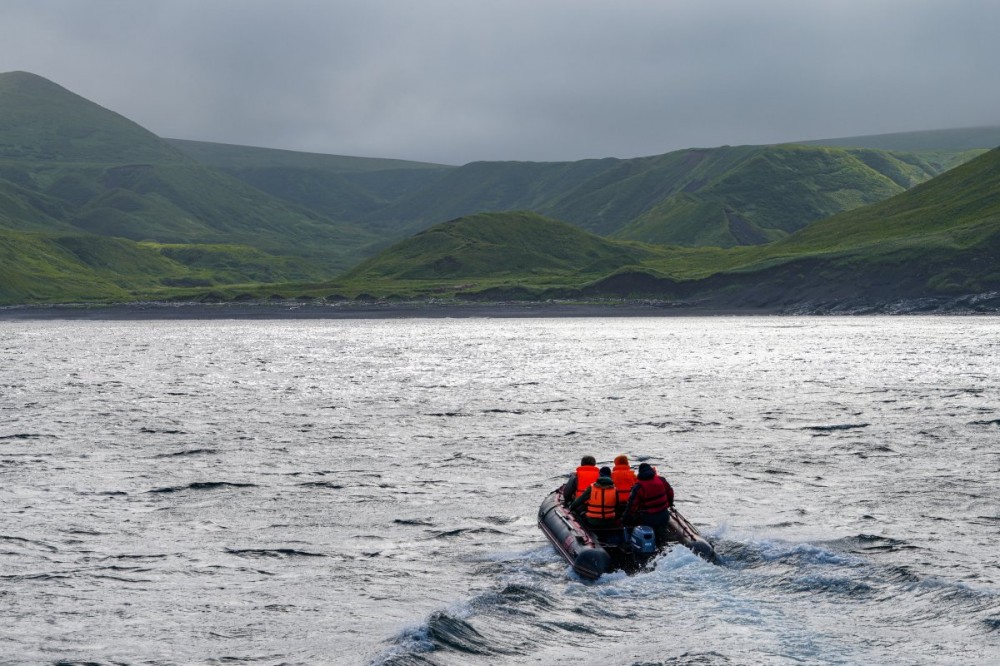 And there she was! ->
And a while later – we made a full ascent! Simply magical!…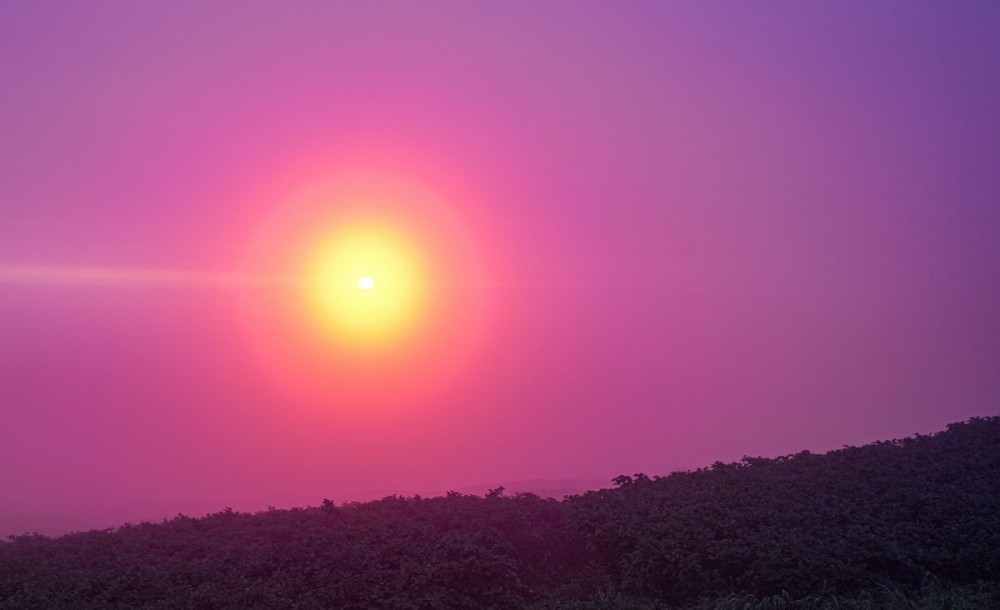 The view from the peak – upliftingly spirit-stirring! ->
Up we went to the top of the caldera (all good), then down inside it toward Koltsevoye Lake [one of the deepest lakes in Russia] (not good). Not good – because that's when the weather turned, and also there was the dense brush cover we had to clamber across. Then it was on to the lake in kayaks like these: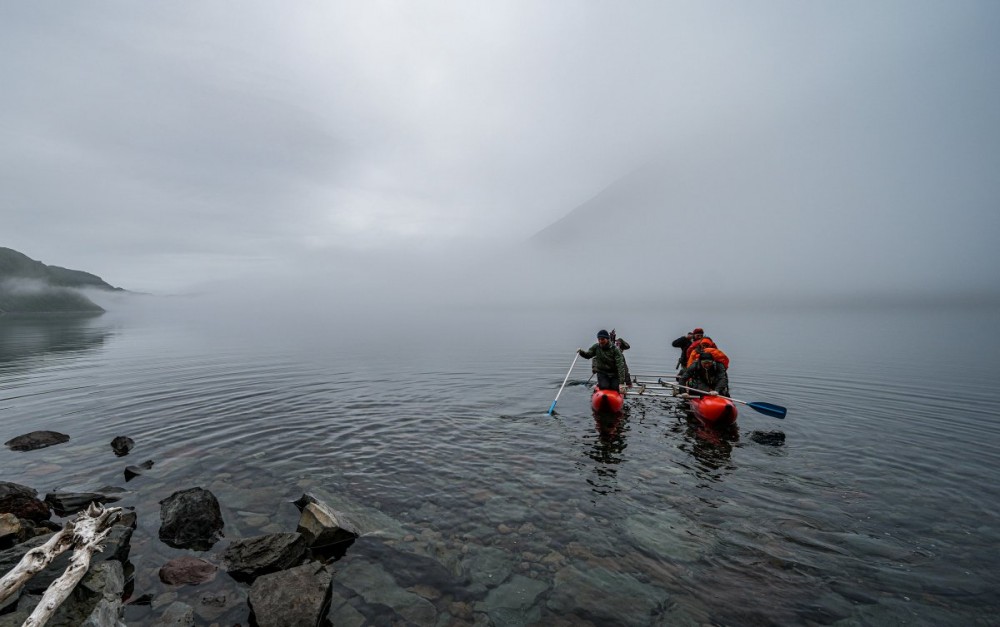 And we were headed over there. Remember – Krenitsyn is a volcano within a caldera. That means two separate ascents!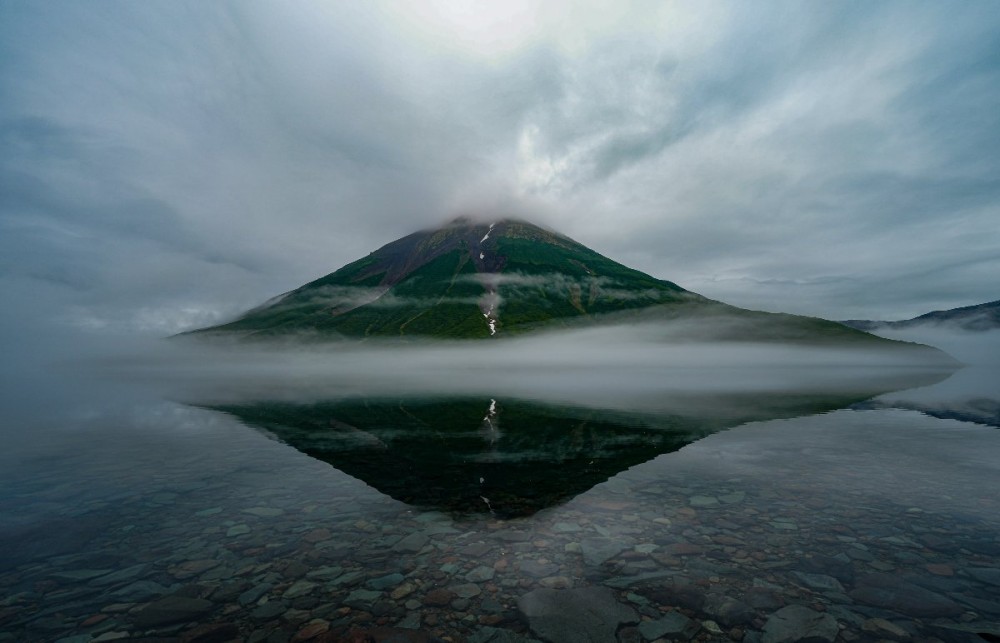 We made it to the shore of the inner cone, disembarked, and then it was more clambering – 900m up (along the vertical). Tricky, and in some places – upon loose gravel – dangerous…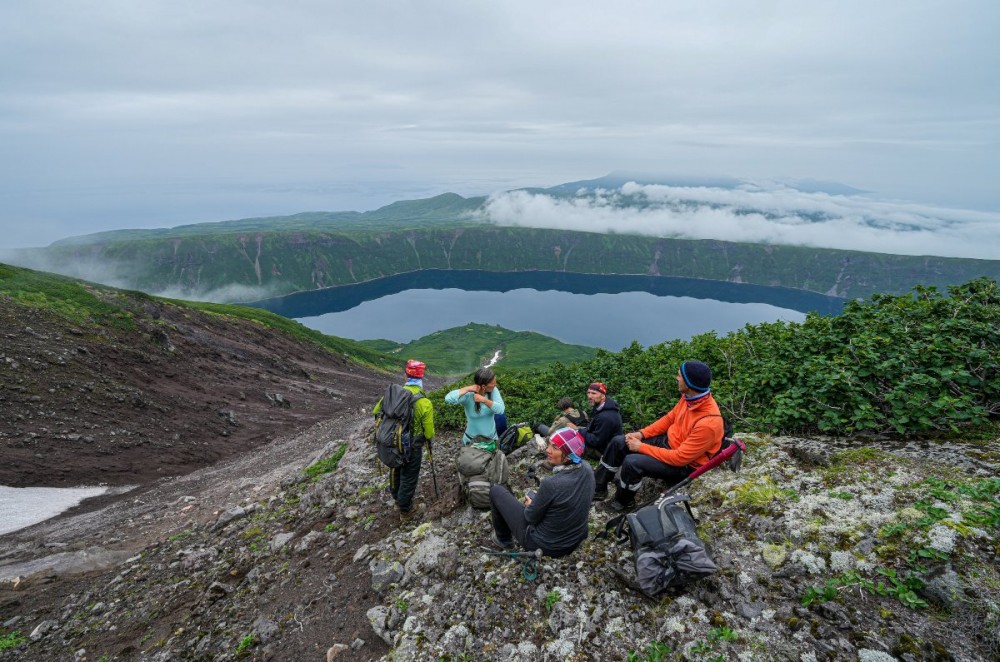 Then, after five or six hours (!) of ascent, we finally make it to… ->
And in the other direction… ->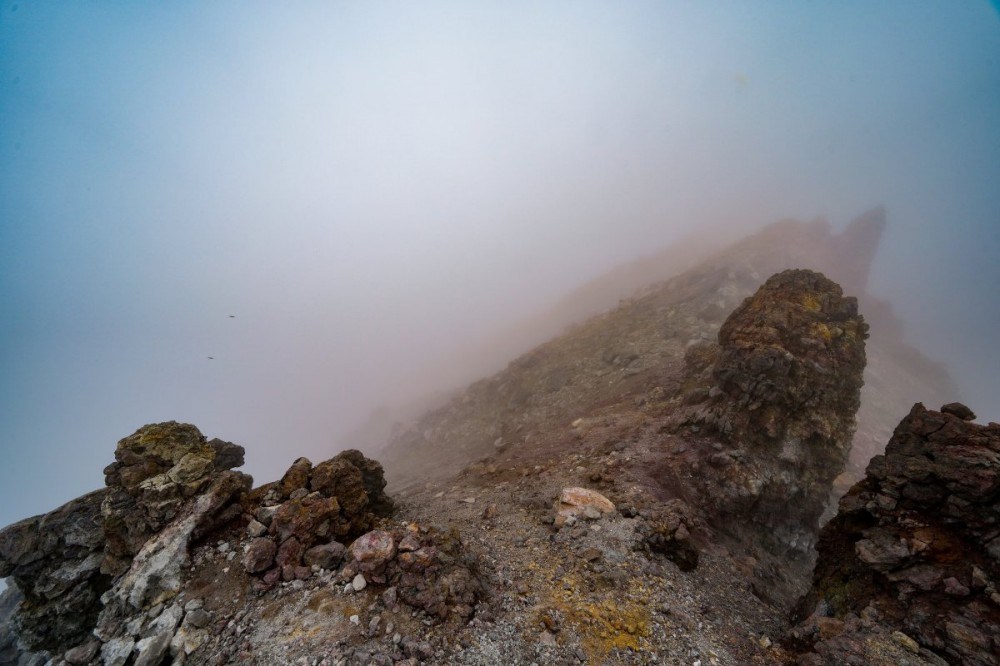 Wonderful! :-)
Next – all that all over again but in reverse. Wonderful!
More danger too on the way back. Wonderful! Really, we shouldn't have risked it. It's just too treacherous. Not recommended! [And you don't hear me say that often about a volcano:]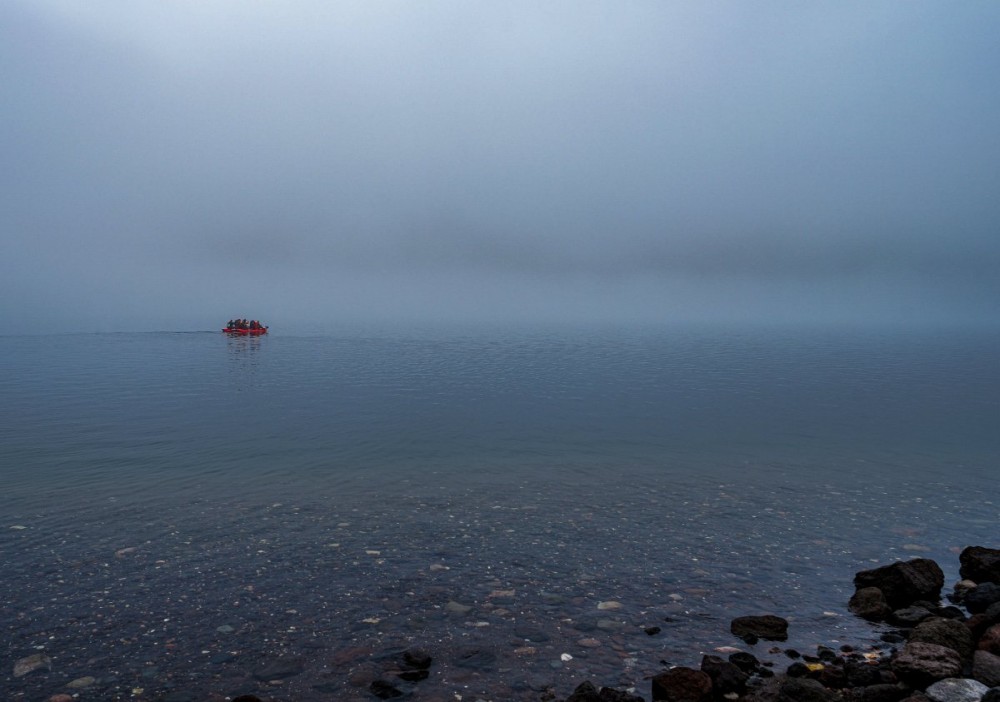 Curiously, there's nothing living in Koltsevoe Lake. No fish; no seaweed. Don't know why. Some toxic volcanic emissions into it maybe? Still, one lifeform was observed: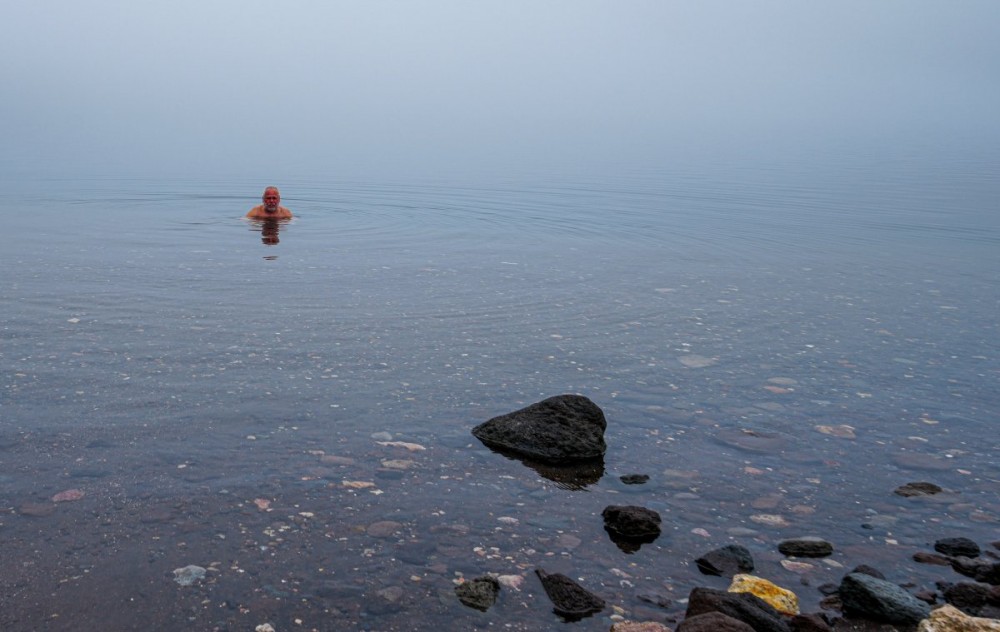 To be continued!…