Twenty-twenty-one: despite the odds – busy, successful and fun!
Happy New Year folks!
Sure, we're already half-way through January 2022, but, as I think now most of you already know, the first week of the first month of every year is a week-off for everyone in Russia (apart from the unlucky few who keep the country, its roads, its supermarkets, etc., etc. running). Brief excuse regarding explanation of my seeming tardiness out the way, let me swiftly move on to another annual year-end/beginning tradition of mine: my review of the previous year!
Briefly, 2021 was… a busy and dynamic year (and in many different ways) for us as a Kompany, and no less busy and dynamic for me personally (no change there, then). And all things covid didn't hold us back in any way – hurray! Wow – that was brief. More brevity – of a visual kind: simply three super pics taken in 2021 to lift your mood this winter's day ) ->
Pole of Cold, Siberia: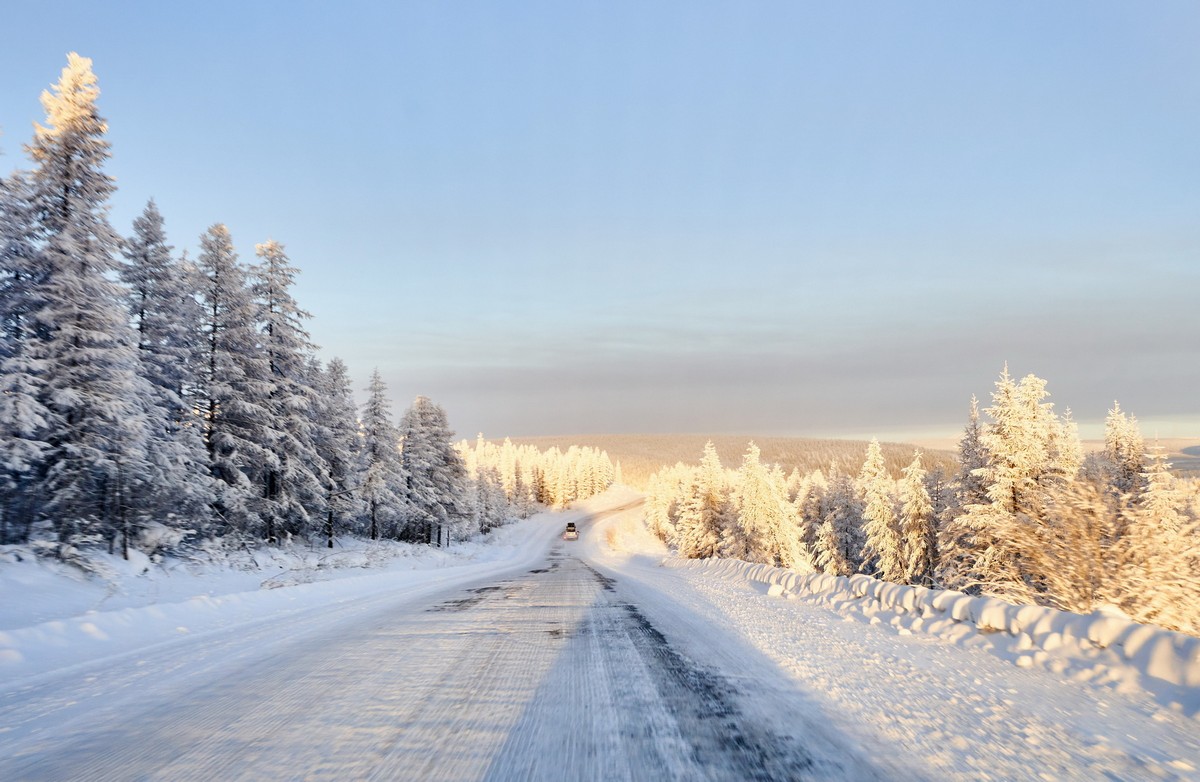 Volcanism, Kamchatka: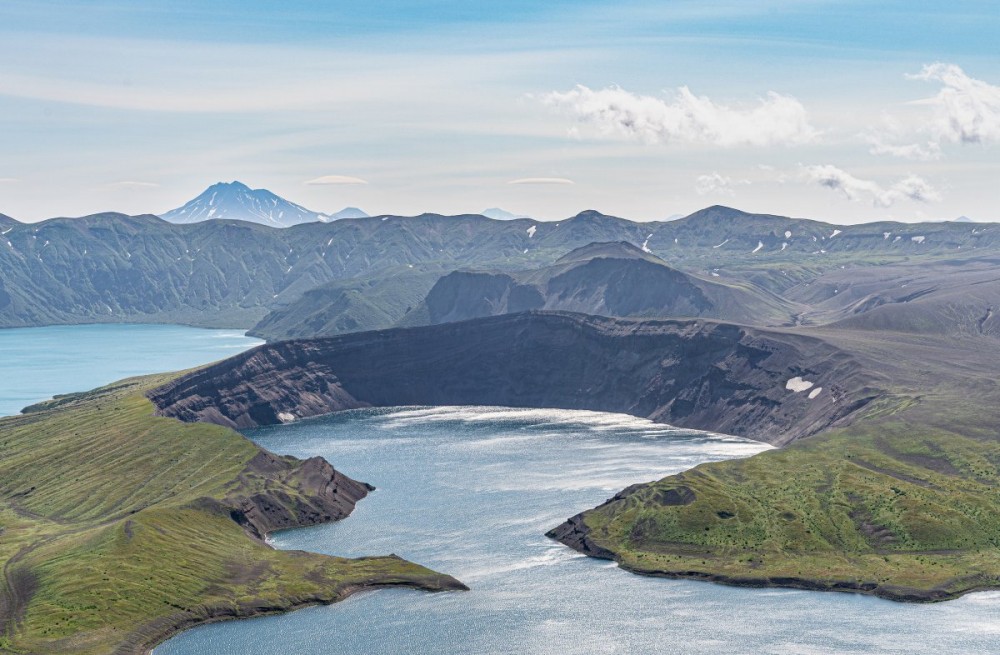 And a tropical Christmas tree, Maldives: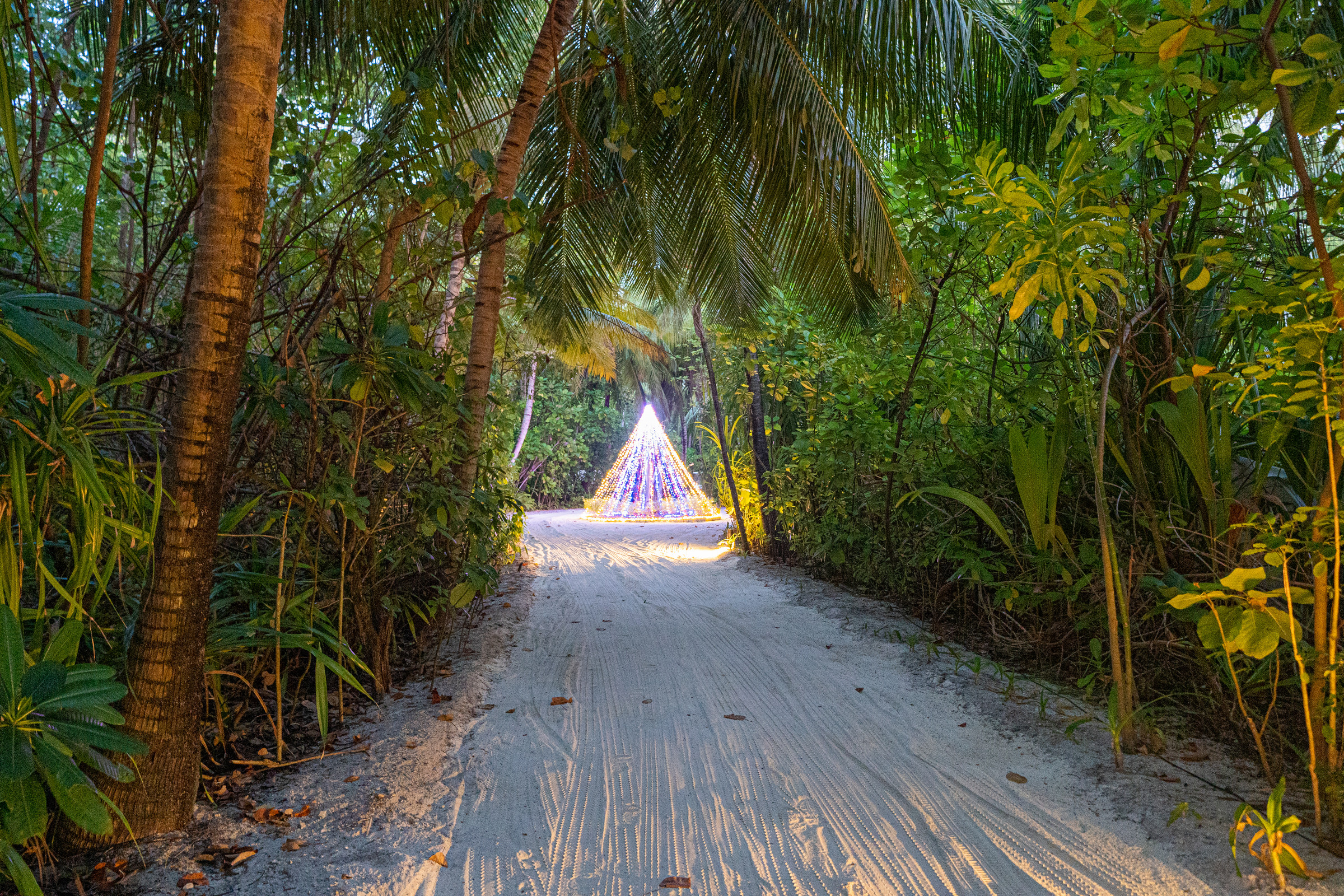 2021: a busy year – and a successful year: I've been getting some real positive reports on our financials for the year, but I'll wait for the results to be finalized and audited before giving details. Traditionally our financial results are published early April.
2022: it's all set to be another goodie for us, since last year we released several new versions of existing products, together with several totally new products – especially for the enterprise (B2B) market and industrial cybersecurity (I call this segment B2I, but the term hasn't caught on much yet). I won't burden you with details of this mass of new business products and upgrades here: I'll burden you with it in a separate post :). "But what about super-releases of home and mobile products?" you may ask. My answer: "Stay tuned for announcements in 2022 – there'll be plenty! And what's more – they're gonna be rather sensational!"
Wait… no. I really do need to mention one release here – one that stands out from the many others: We launched the world's first genuinely cyber-immune product based on our own secure operating system. Oh yes. Details about this pioneering piece of cyber-immune kit – our KISG-100 industrial gateway – are here.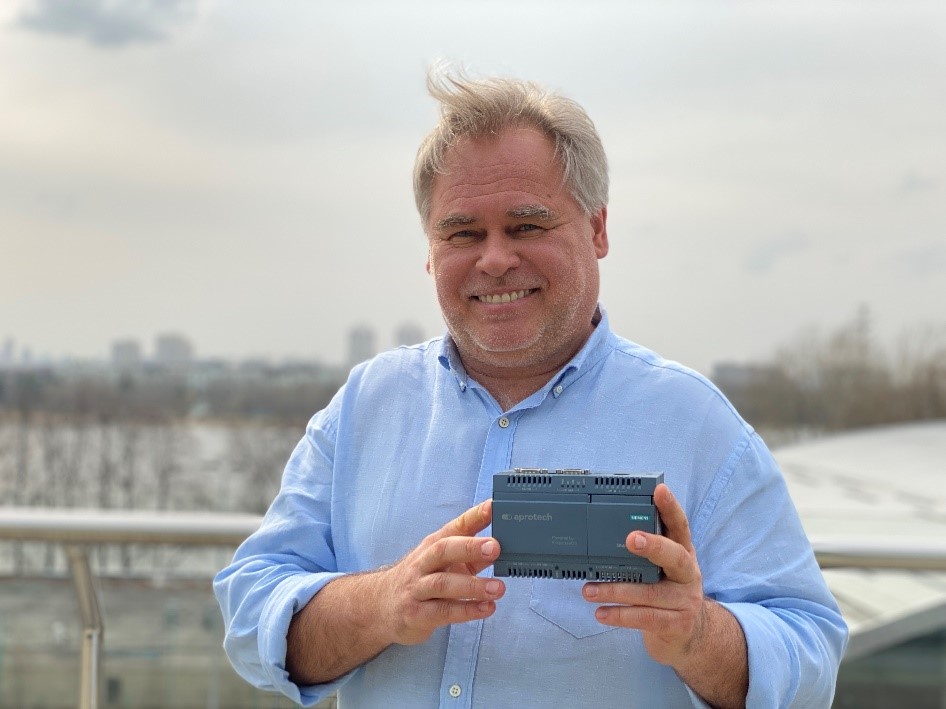 Yes, that little box there is leading the way in a new line of products and services that without a doubt help us protect our clients around the world all the better. Like!
But it wasn't just 2021 that was a year of many brand new products – there'll be more this year too. Stay tuned for announcements on these too (in addition to the above-mentioned upgrades to existing products)…
Back to 2021 and its many significant events for us…
Our products took part in a full 60 independent tests, in which we won 46 golds and six silver-bronzes! With such results, we are, quite simply, peerless ). The tests came in many different shapes and sizes and flavors and levels of meticulousness, but there are two I really want to mention right here:
SE Labs: Enterprise Advanced Security test (EDR)
This was a real advanced test for checking the quality of security products in conditions as closely resembling real 'battlefield' ones as possible. What was especially valuable in this test was how it ran imitation targeted attacks, and gauged the effectiveness of the tested products at all stages of a typical attack.
I finally got an answer to the following question: "Why is ransomware – one of the biggest cybersecurity headaches there is in this world – hardly ever worried about (much less complained about) by our customers, while being worried a lot about and complained a lot about by the customers of our competitors?" And that answer came in a simple graph based on much not-simple testing and analysis of products' anti-ransomware effectiveness. Here's the graph:
Oh my graph! Just look at that! 100% against an average of less than half of that! WHAT?! More details – here and here.
Moving away from our product prowess to our… partying perenniality!…
No matter the ongoing covid restrictions on this, that, and the other, we still managed to put on our yearly (besides 2020) summer birthday bash. Happy 24th birthday to us! And yes – that means this year will be a jubilee for us: a quarter-century! It will, you can rest assured, by a mega-bash. Just one thing: only the vaccinated will be invited! You've been warned!
All righty. Now for my traditional review of what I personally got up to last year: statistics on travel and flights, and exhibitions, conferences, speeches and other business events. Last year of course the covid restrictions didn't allow for my usual (pre-2020) tempo and intensity, but I did still manage to get out and about – rather up and far-away – quite a bit:
Flights: 49 (unlike my usual ~100);
Countries visited: 15 (mostly in Europe, plus Maldives (three times, with my family; yes, we love Maldives:);
Hotels stayed at: 43 (not including guest houses on our Kolyma Highway road trip).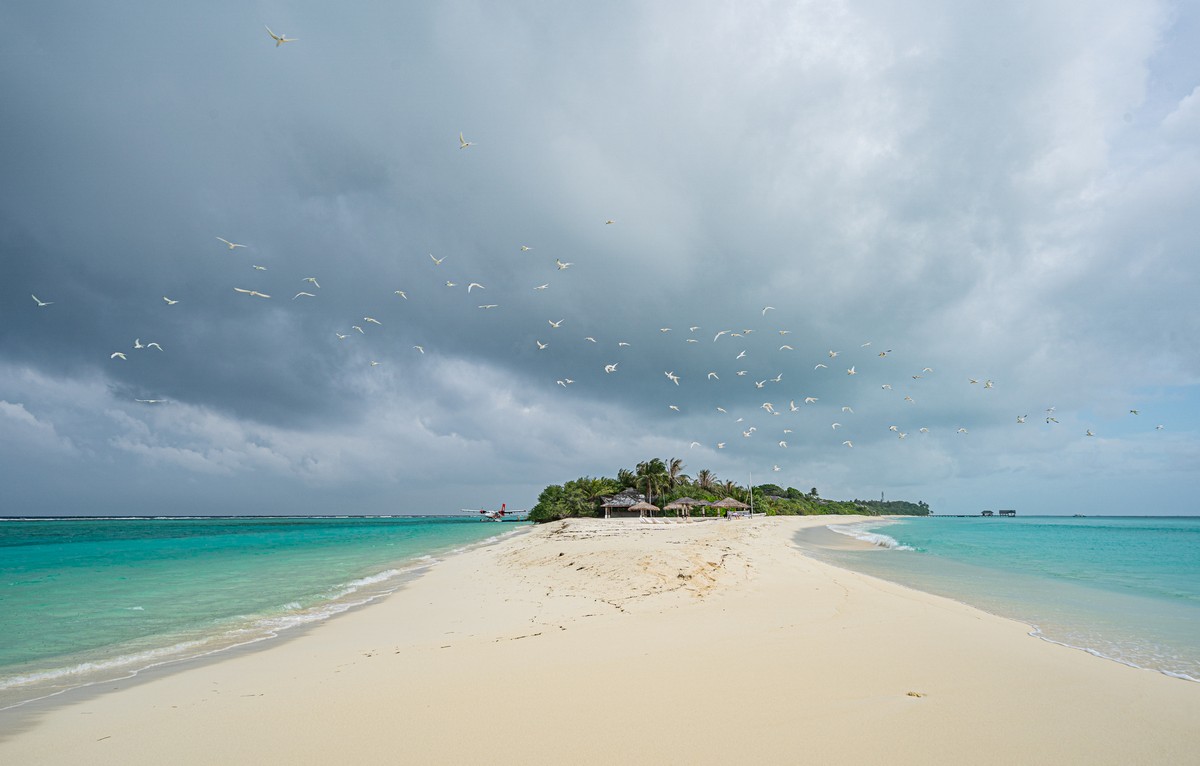 // How come the stats are so accurate? Well, I have a weakness for logging such stats for later use – e.g., in posts like this one. Do remember I am a mathematician by training – so please forgive me ). Wait – it gets more geeky: I log the room numbers in hotels I stay at – to see how many times I stay in rooms of the same numbers. Yes – really ). Last year, btw, I stayed in rooms at different hotels with the same room number five times ).
Most all international business conferences were online last year; however, I did manage to make it to a few (socially-distanced, masked, disinfected) events in person, which made a most welcome change. The main one was Mobile World Congress, postponed from 2020, at which I gave a speech:
After MWC, a spot of express Spanish tourism. Short and sweet – and remarkably quiet (as in – hardly any folks about). Nice!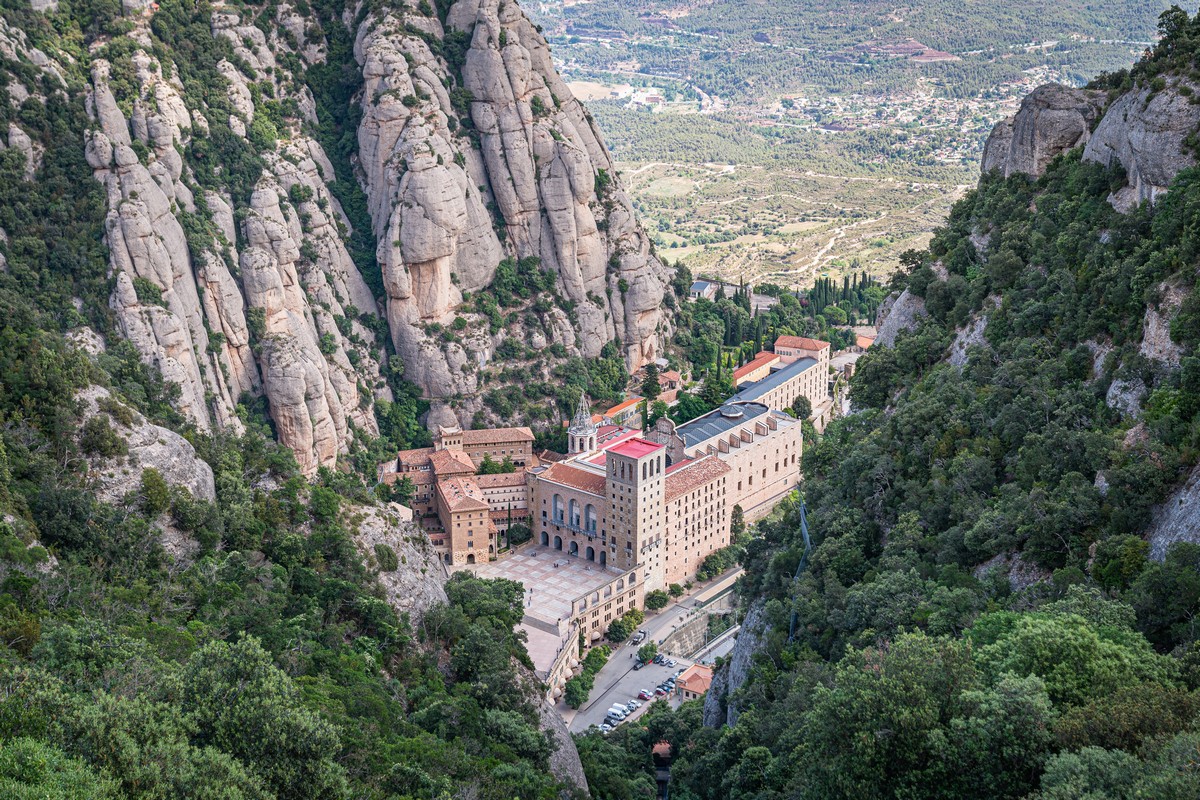 Back to the business speaking circuit – next up: a cybersecurity conference organized by Tortoise Media in London (strange name – yes; no – I don't know why it's called Tortoise [I thought cybersecurity was all about being fast, but what do I know?]:). And right after that: another conference in Copenhagen – a CISO get-together in the former stock exchange of the Danish capital (then, afterward, I celebrated my birthday just around the corner).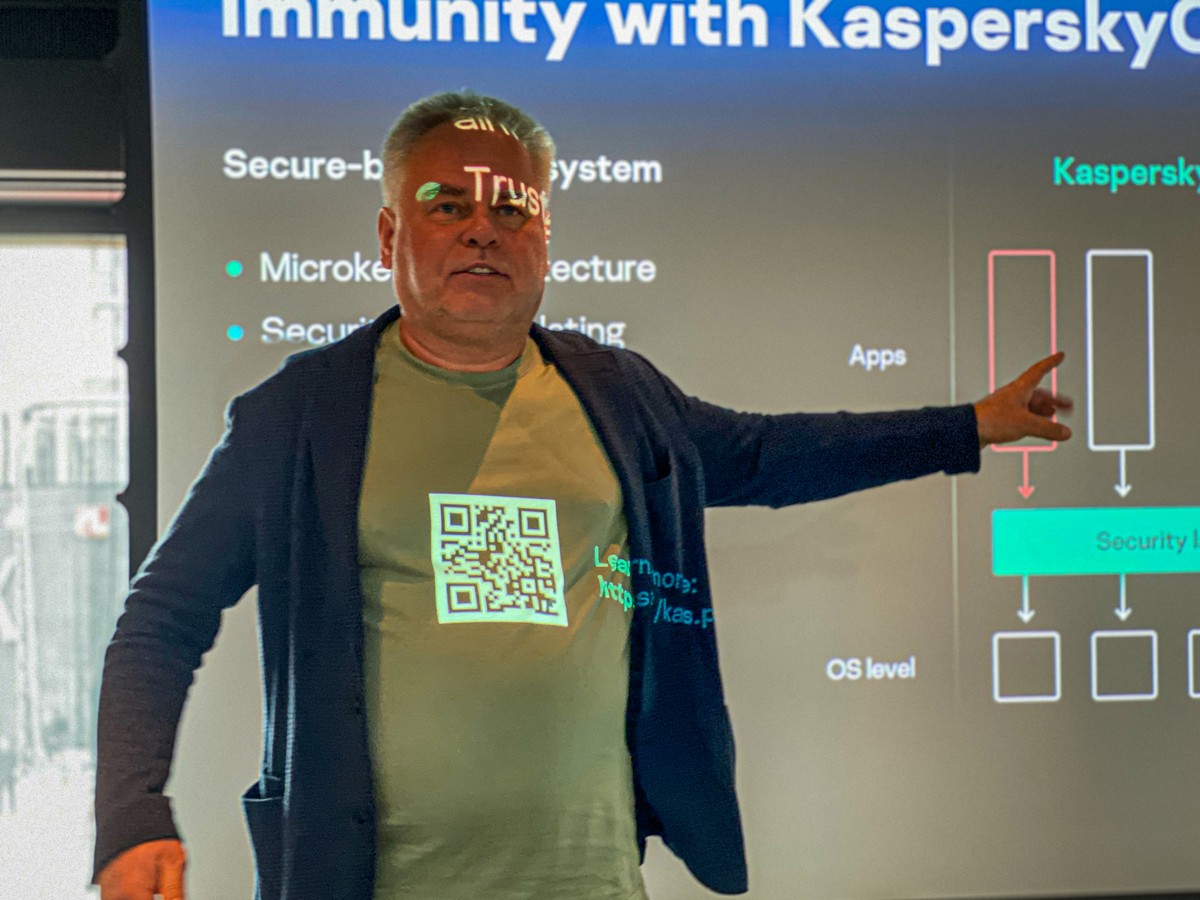 Next – I spoke at the Digital Lichtenstein conference, and after that – at the IRISS-CERT event in Dublin – in a conference center at the city's Aviva stadium.
Days later, after another force-majeure break of 18 months, it was our reinstated Global Partner Conference in Dubai:
That completes the list of foreign events. Meanwhile in Russia…
My first Russian offline hybrid event was in May in the Black Sea resort town of Sochi – our Kaspersky Security Day conference. It was all about what's happening in the world today, and the technologies and products we're fighting cyber-maliciousness with and will continue to fight into the future. Also in Sochi (we like Sochi:), but in September, we had our industrial cybersecurity conference: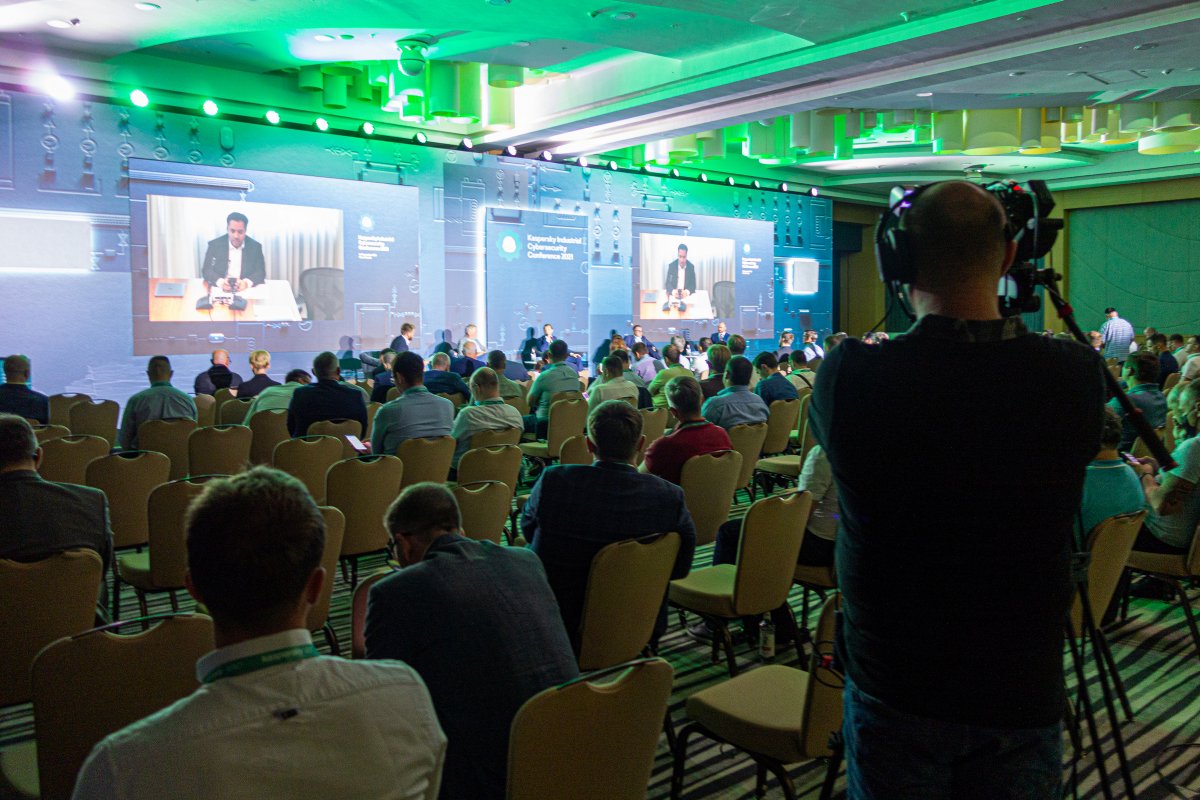 In July, after a two-year pause, the St. Petersburg International Forum was held, where we had a stand, took active part in the proceedings, and I took part in an interesting panel discussion: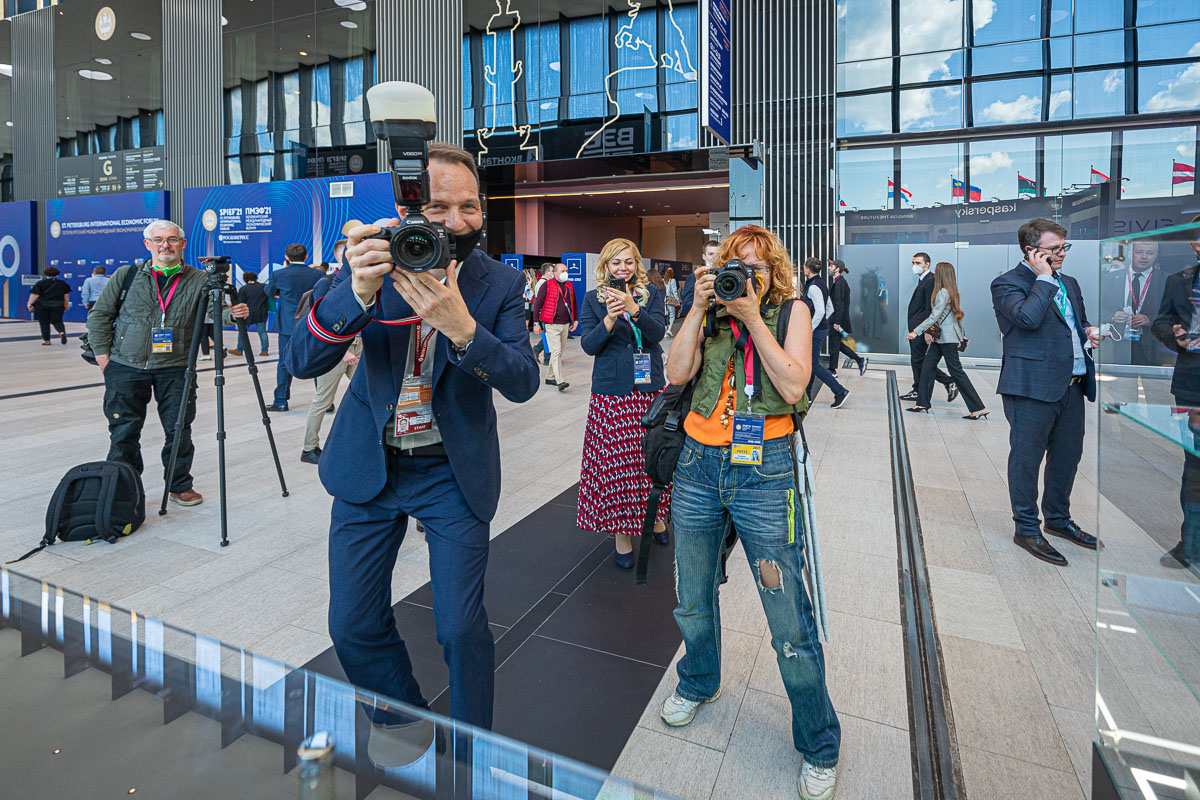 Beautiful weather it was too: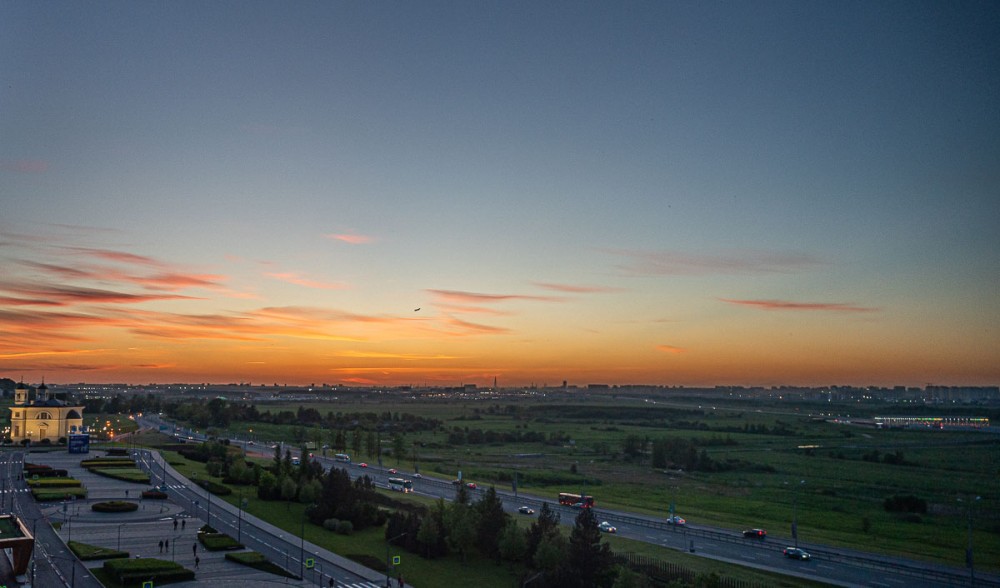 Next – Innoprom in the Urals city of Yekaterinburg (where our stand was visited by the prime minister of Russia, entourage + TV crews!) ->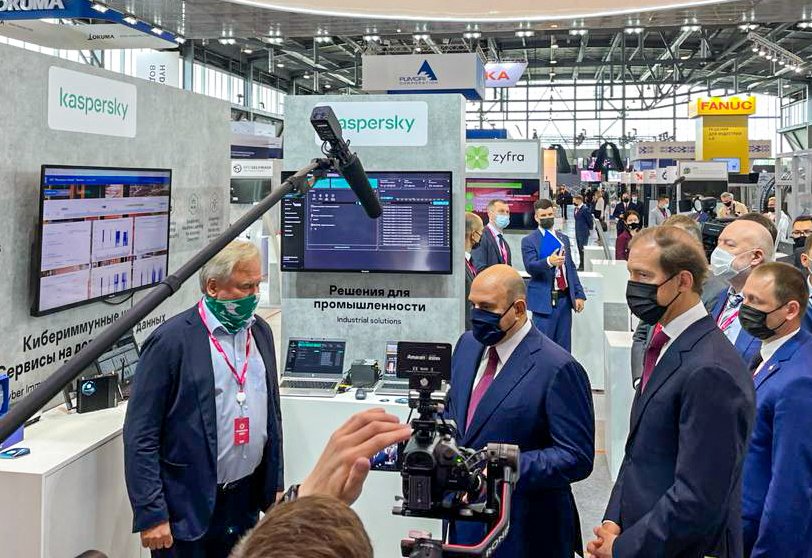 Hardly a busy Russian-event schedule for me, but at least it was better than 2020's.
The more attentive reader will notice how the above list of events relates mostly to industrial security; thus, I guess it would be logical to continue my 2022 work review with a list of the industrial sites we visited…
We checked out the new MC-21 airliner at Irkut Corporation's plant in Irkutsk: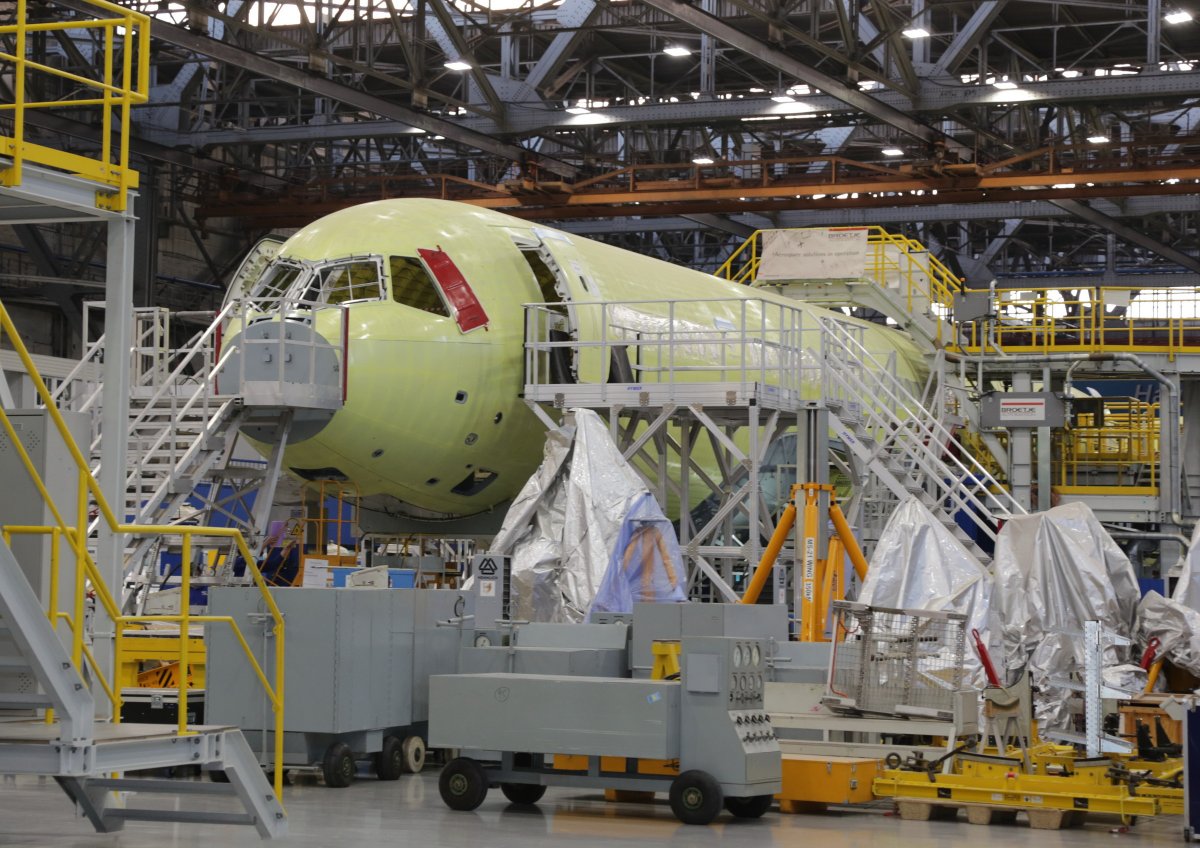 We saw how electricity is generated at the Krasnoyarsk Hydro Plant: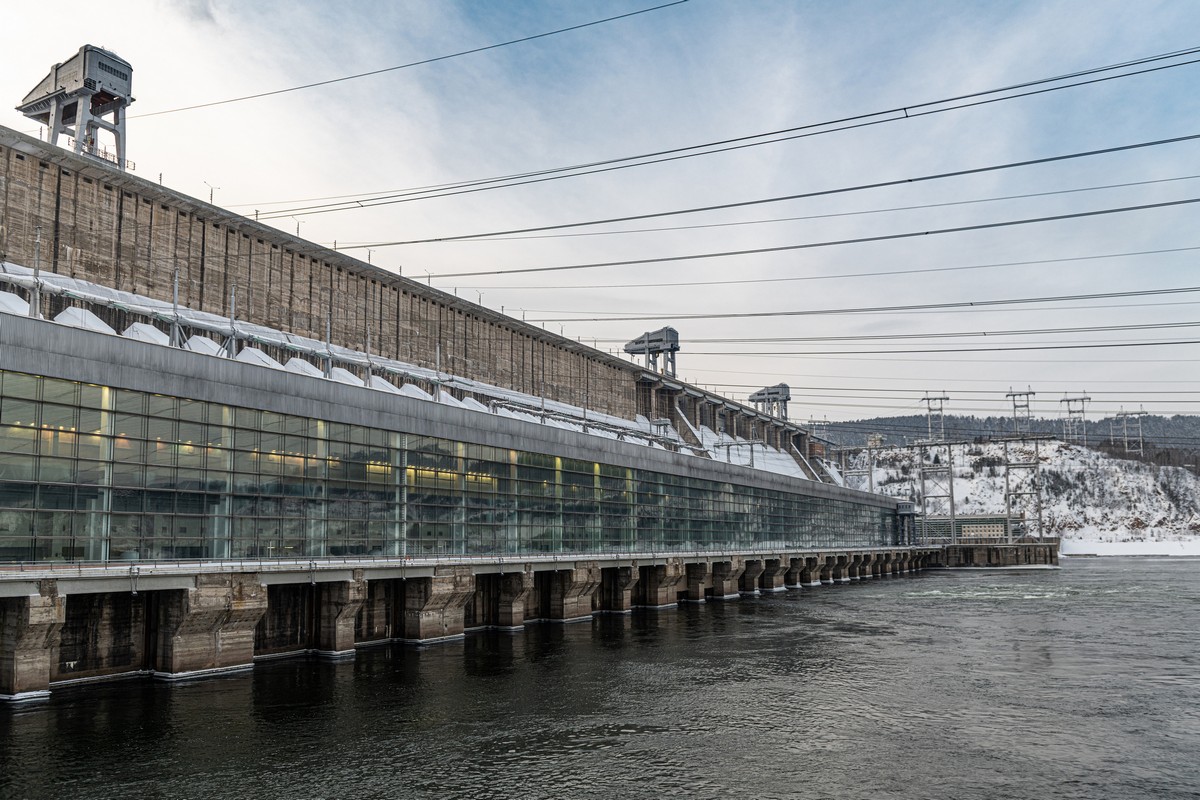 We learned all about the production of copper at the Ural Mining and Metallurgical Company plant: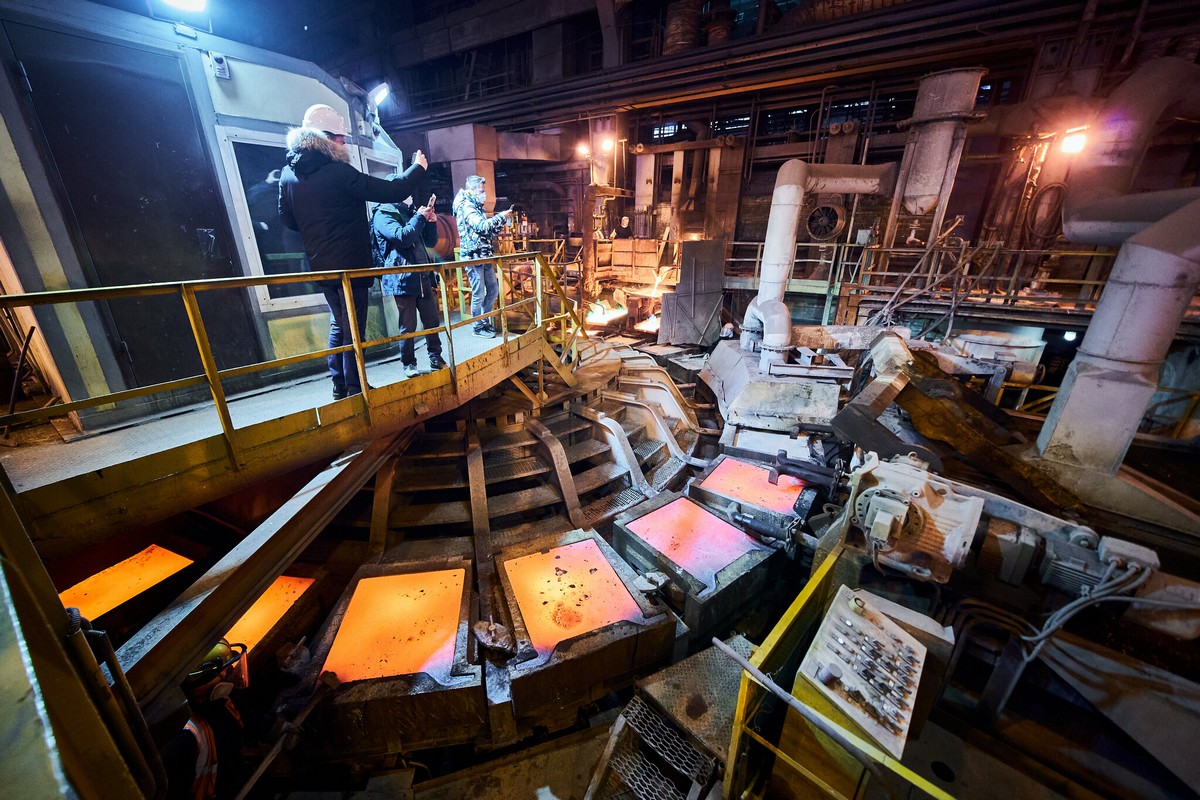 We visited the KAMAZ plant: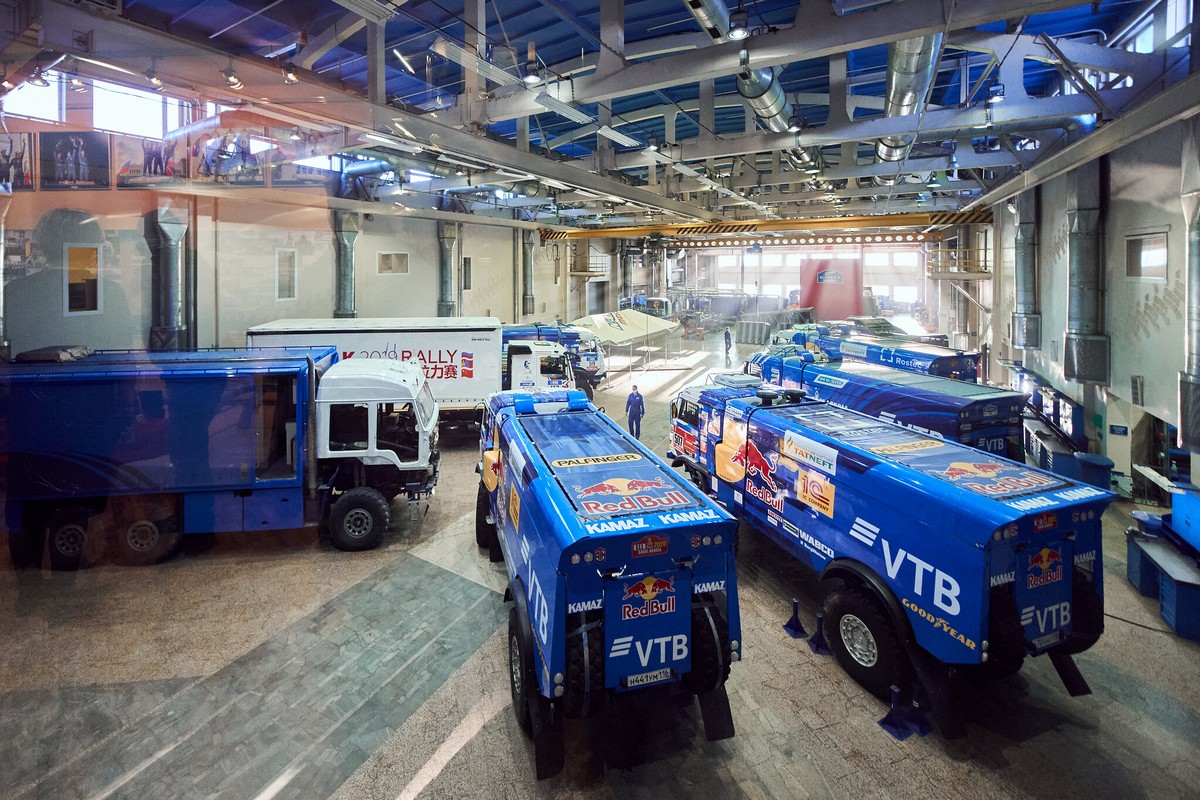 I'd heard about them before, but in 2021 I saw an autonomous drilling machine down a mine for the first time: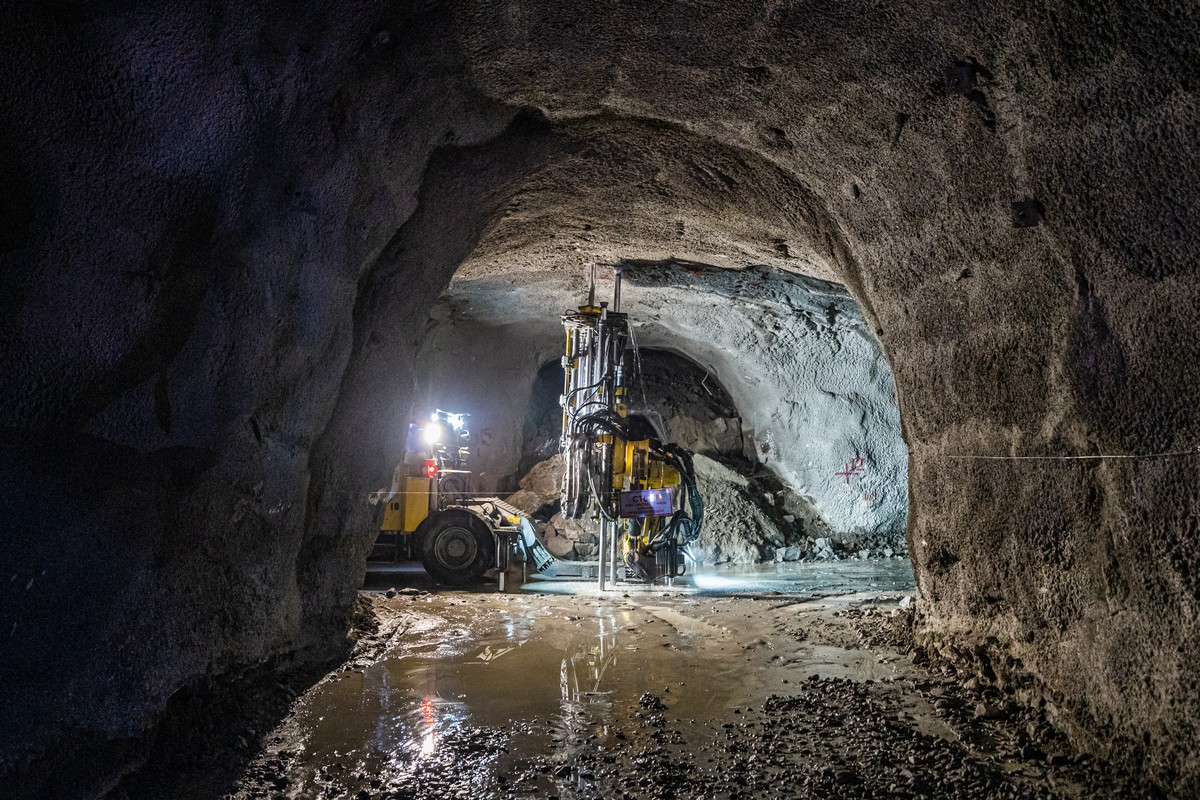 …And these are the folks who control it remotely – in a warm, dry, well-lit office: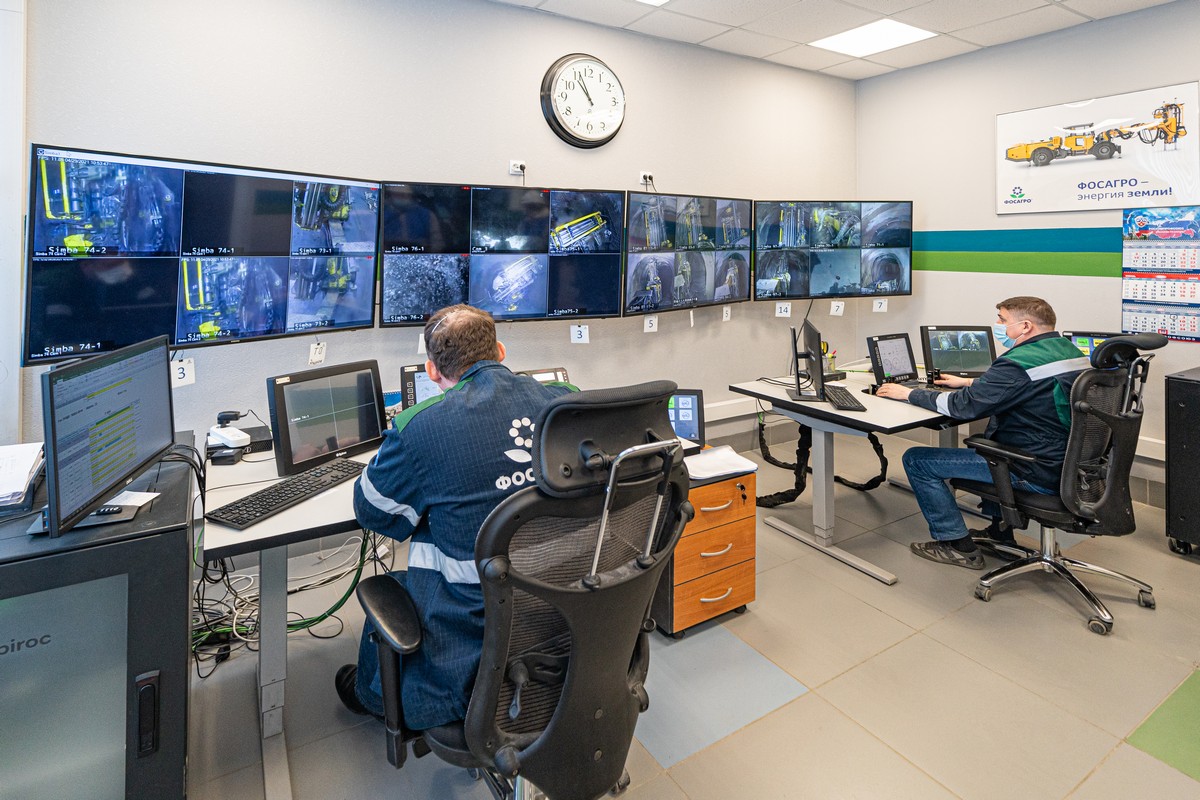 And we also had a stroll around the Leningrad Nuclear Power Plant, where I saw bright blue Cherenkov radiation for the first time, and I also stood on the roof of a nuclear reactor! ->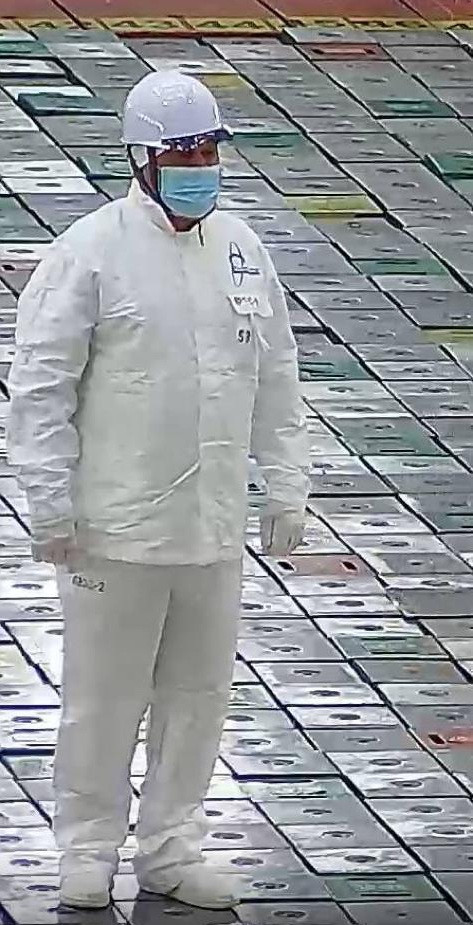 (No comments, please, re the photo's quality; it's the only one I was given:)
Besides business events last year in Russia, I managed two Russian extreme-tourism-expeditions. First, an unforgettable road trip from Magadan to Moscow:
I even wrote a book about the expedition, which will eventually be translated into English (after a few Kamchatka expedition tomes first:) ->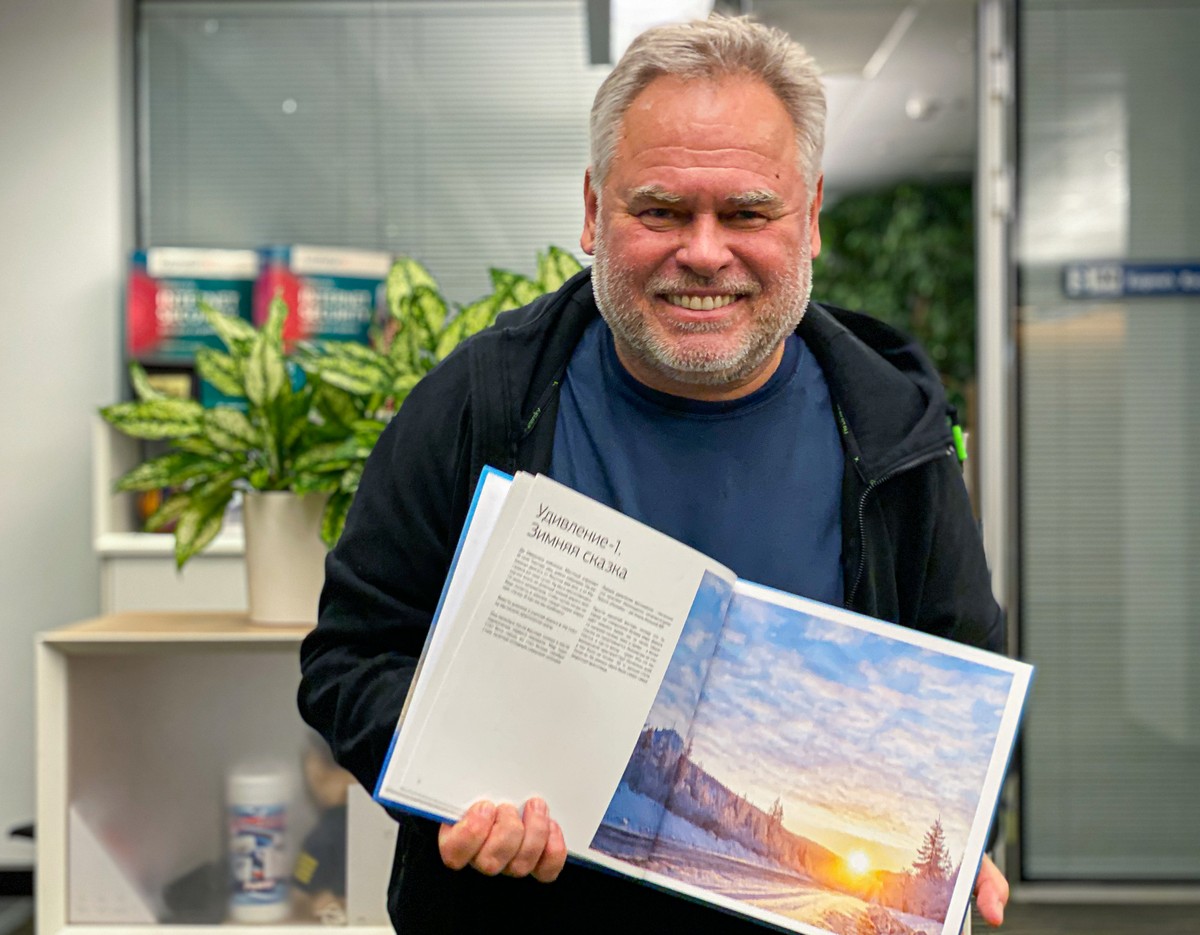 It turned out to be a fantastic trip. I liked it so much we've a repeat planned for the most-extreme stretch in deepest Siberia again for next month! Basically, we just want to get back to Oymyakon – the coldest settlement on the planet!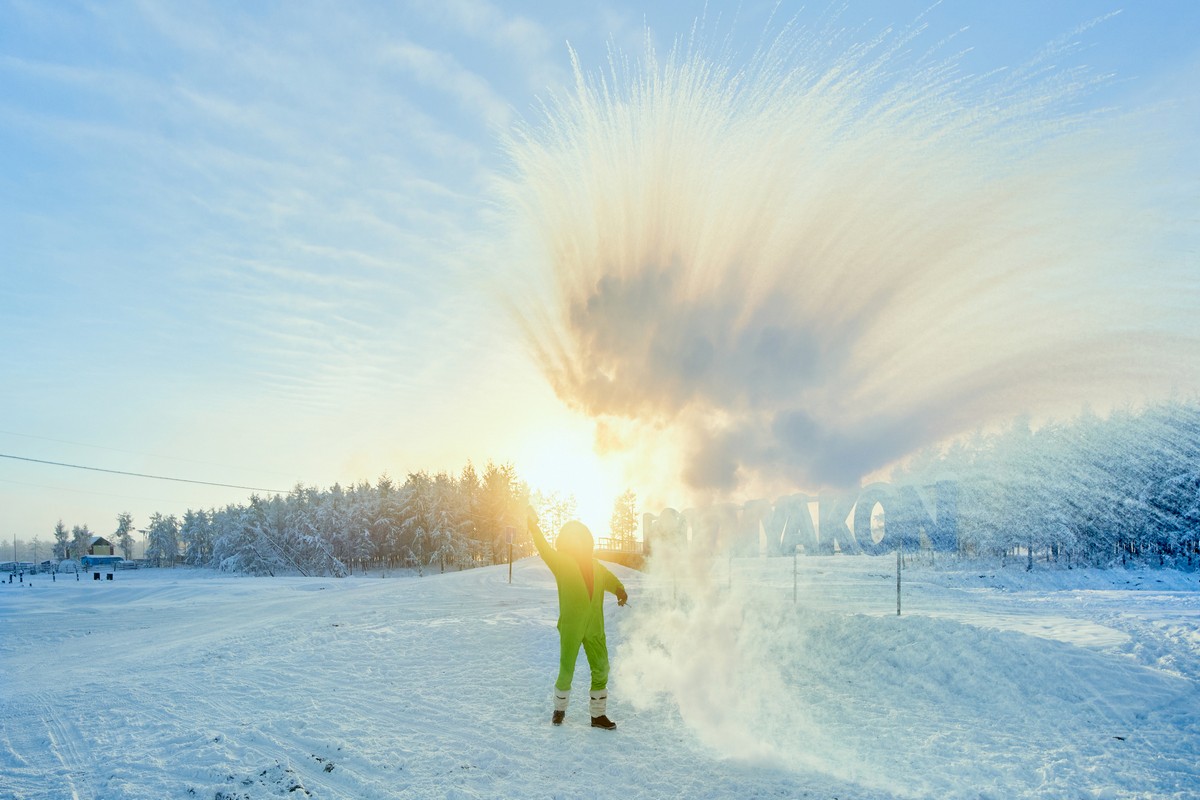 The historically significant BAM in Tynda: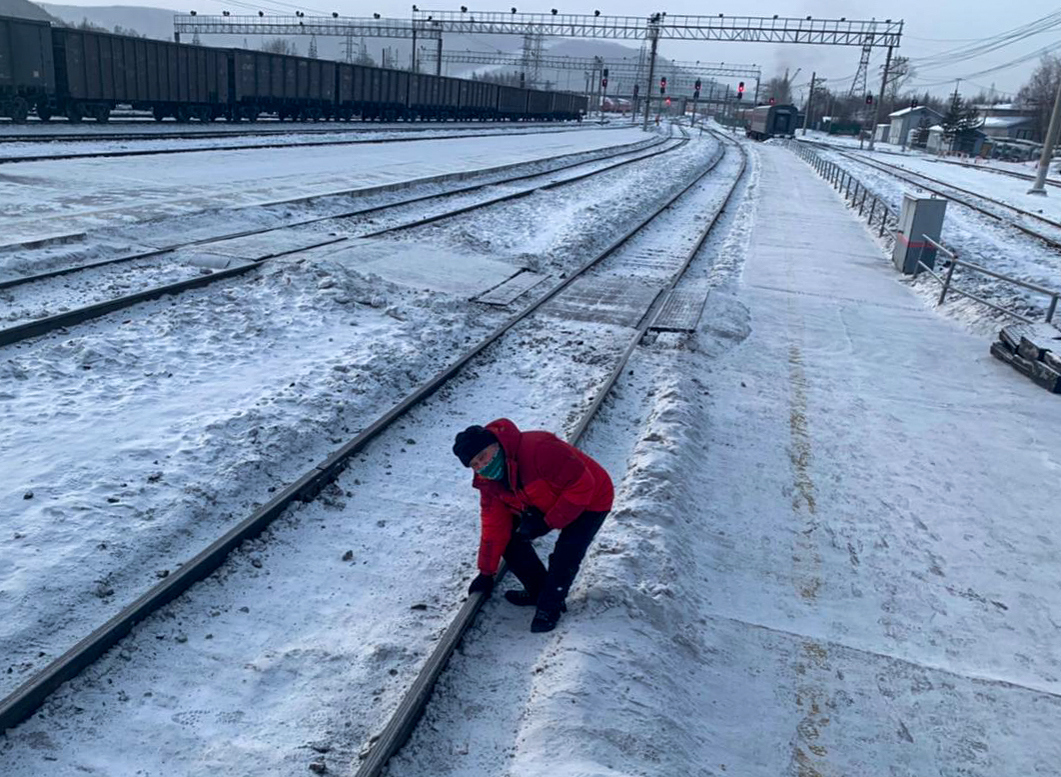 The Trans-Siberian Railway ->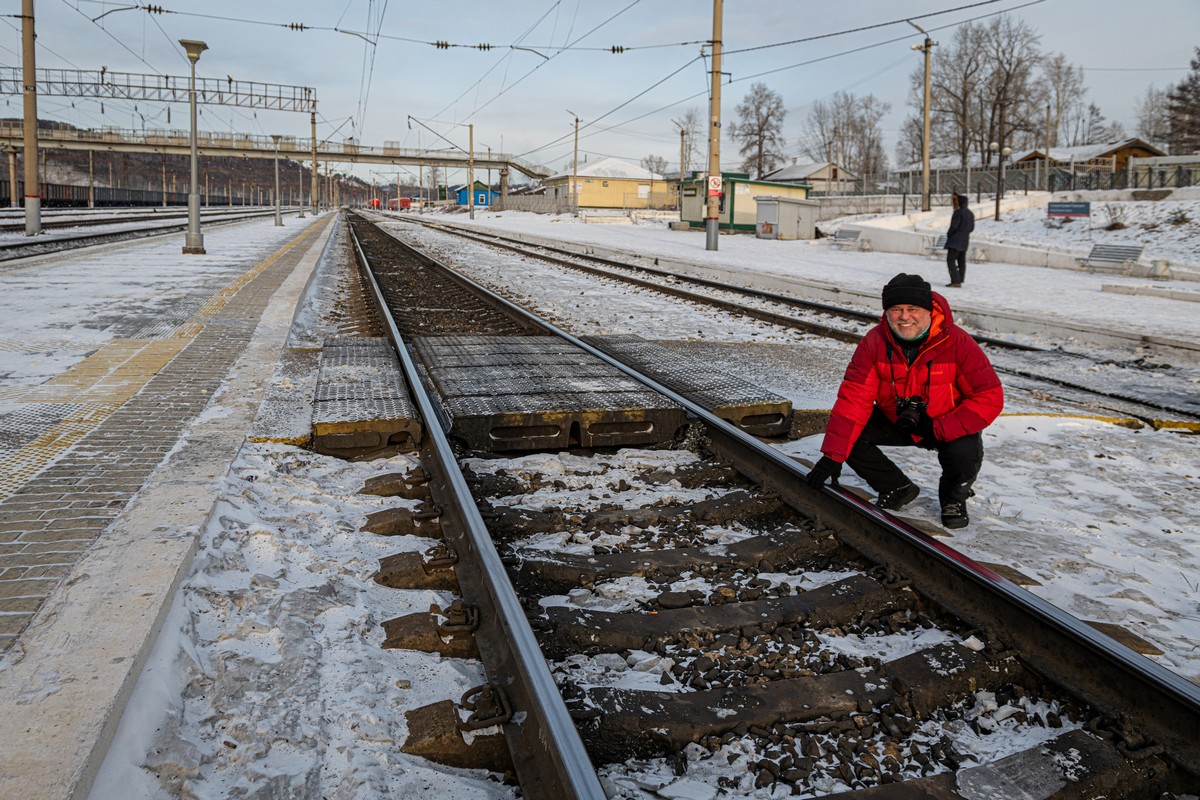 And lots more besides. Like I say – fantastic trip.
The other expedition was to and around my fave place on the planet – Kamchatka – in the summer. Alas, due to the terrible weather, we only got to experience a mere 30% of the planned fun. But that's Kamchatka for you…
New towns/cities visited in 2021? Quite a few, and all in Russia ->
Chita, Kemerevo, Krasnoyarsk: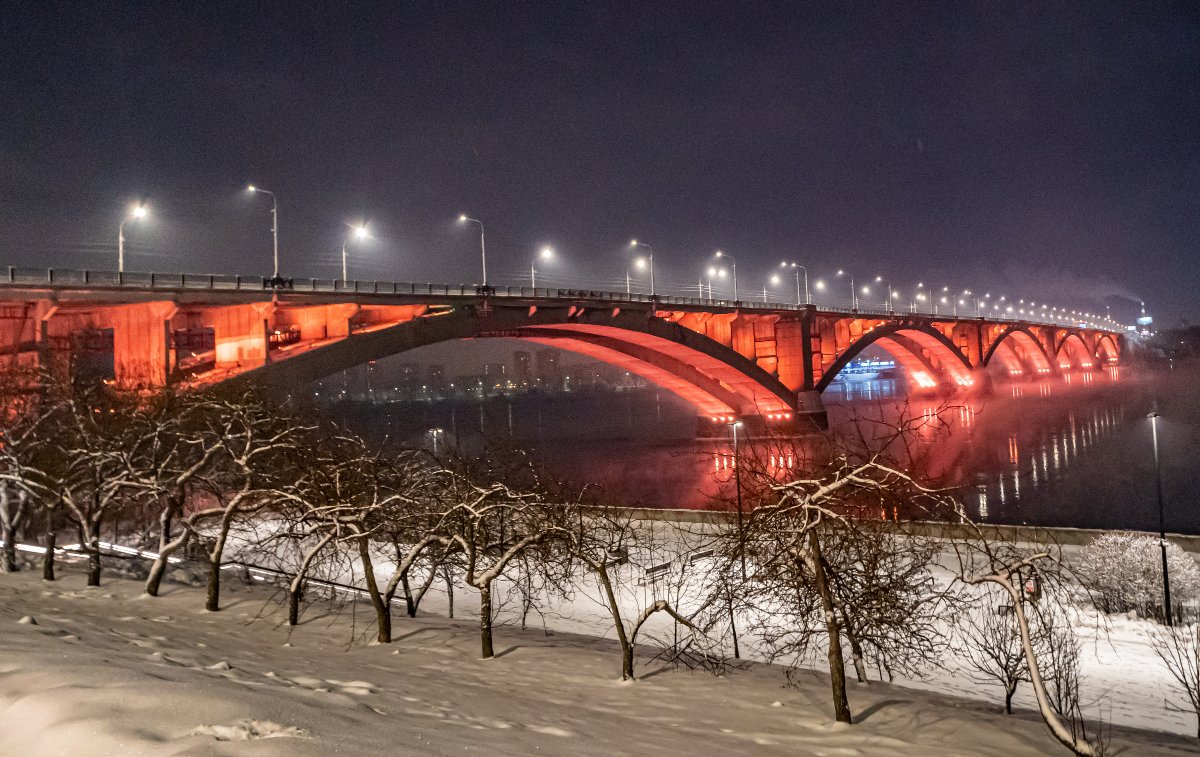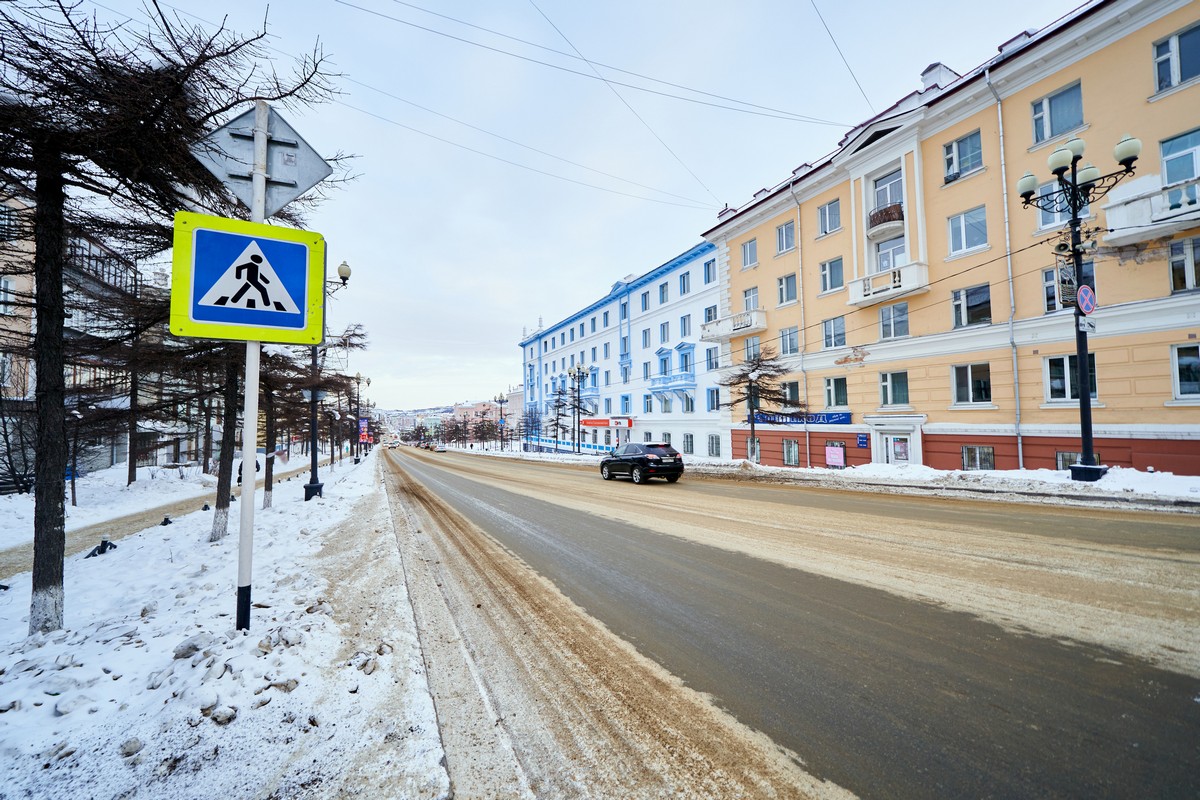 Khanty-Mansiysk (where the 12th International IT Forum was held) :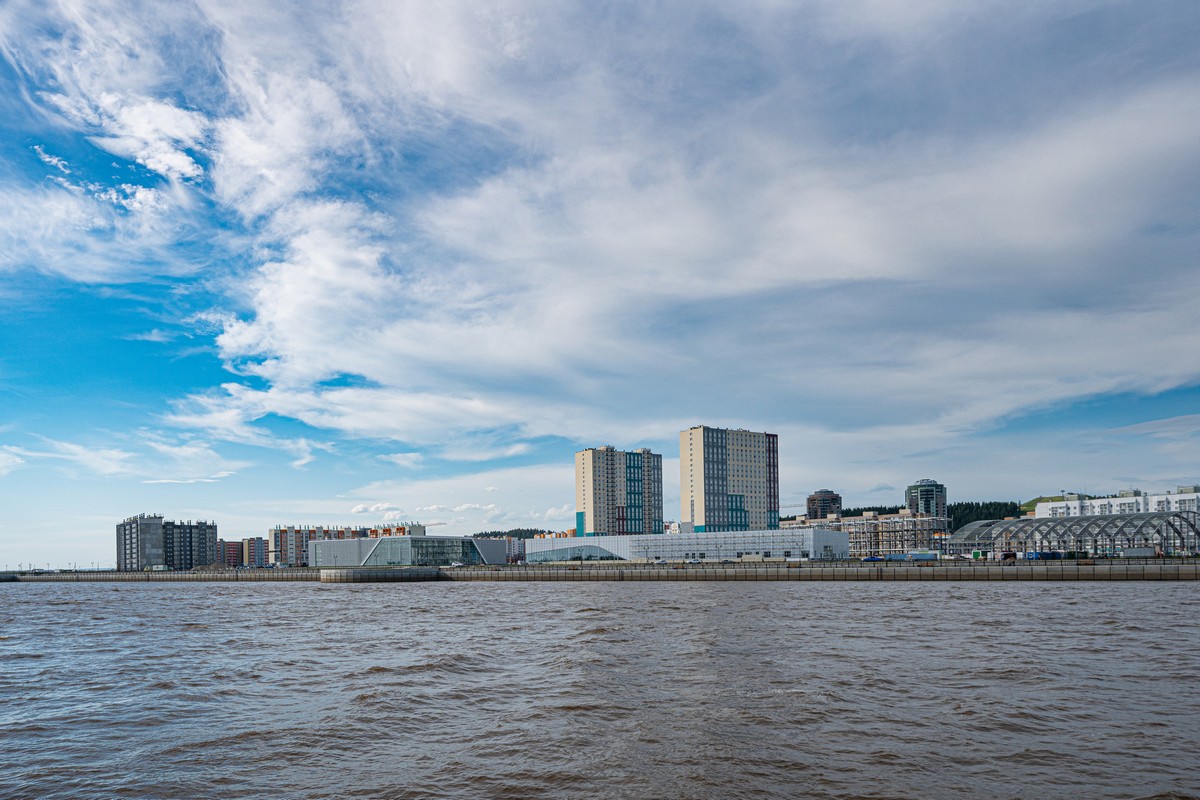 Naberezhnye Chelny, Nizhny Novgorod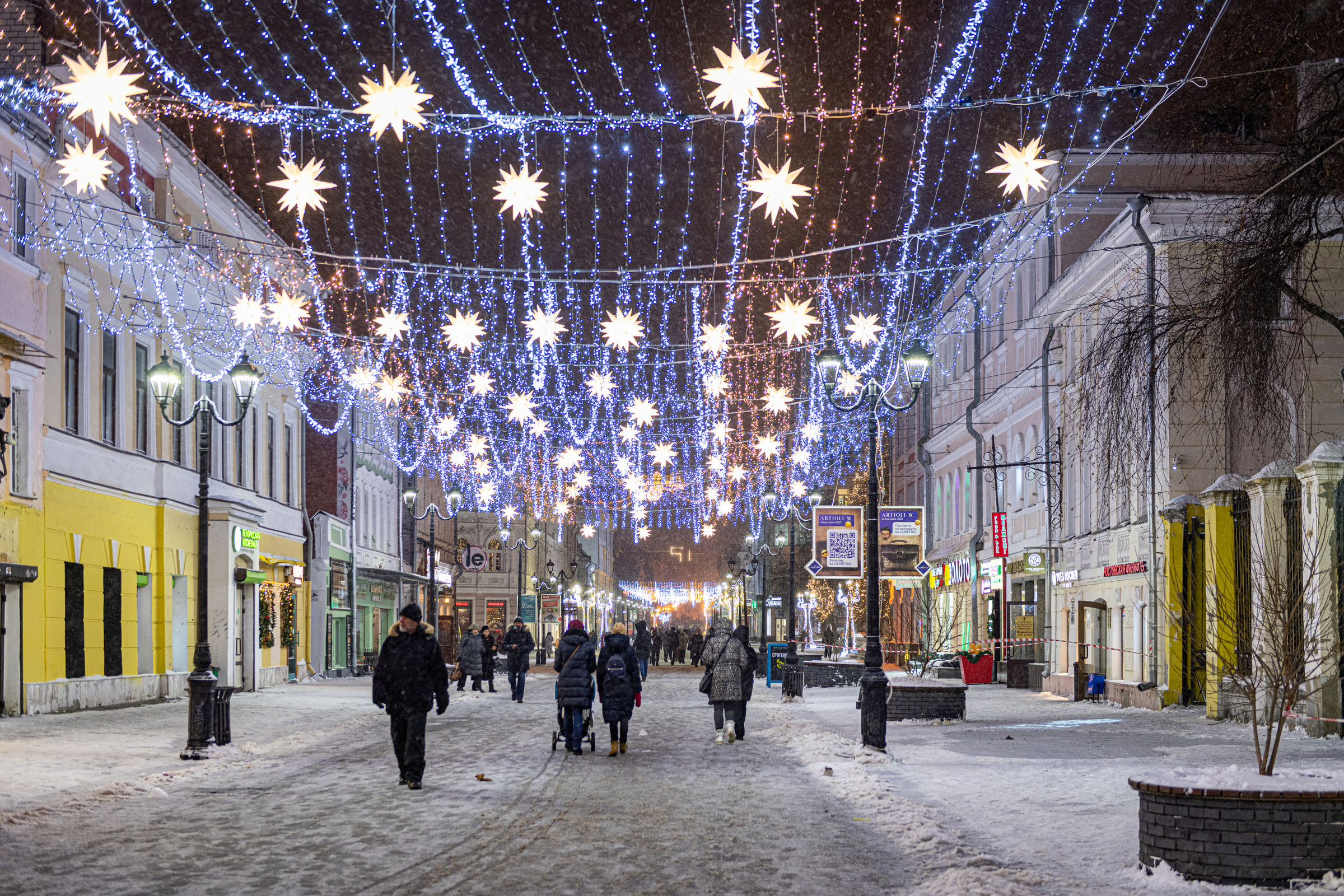 Kungur, Verkhnyaya Pyshma, Tyumen, Omsk, Tynda, Neryungri, Taishet: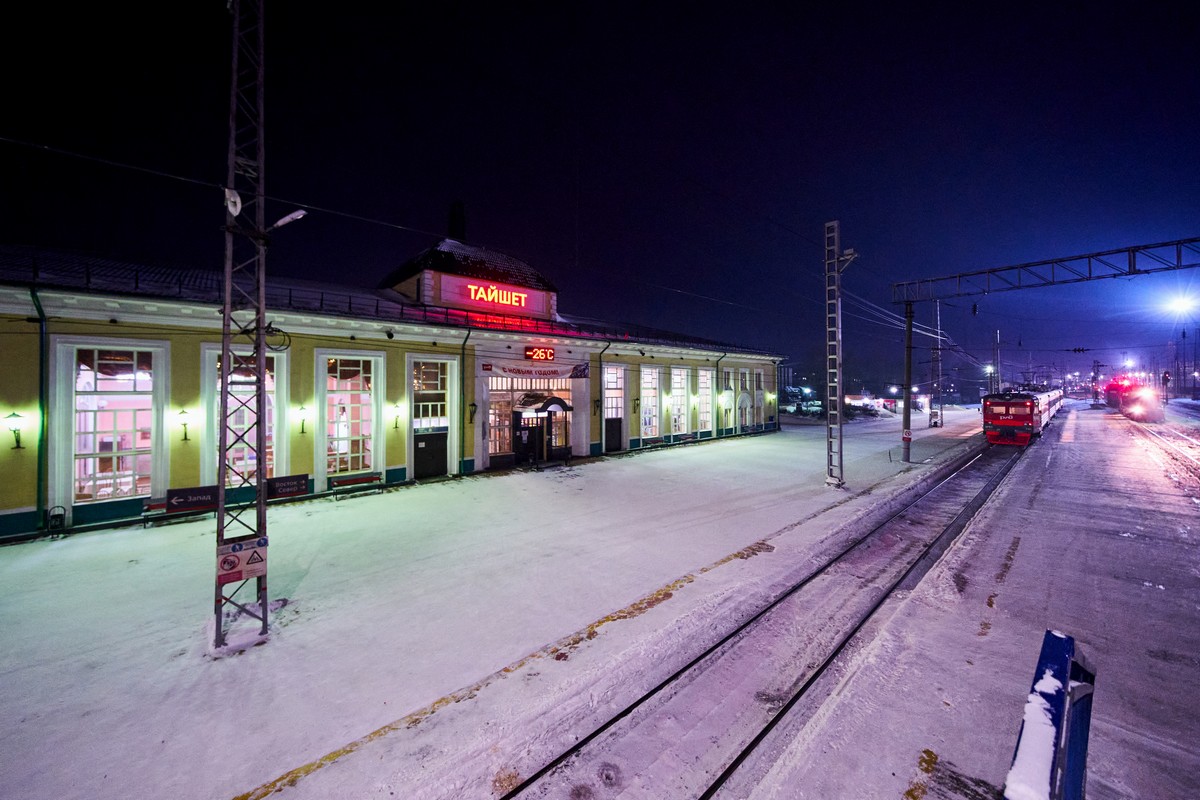 We saw how the large city of Yakutsk manages to function with temperatures below -50С. I'd been before, in summer; in winter it's much more fun! ->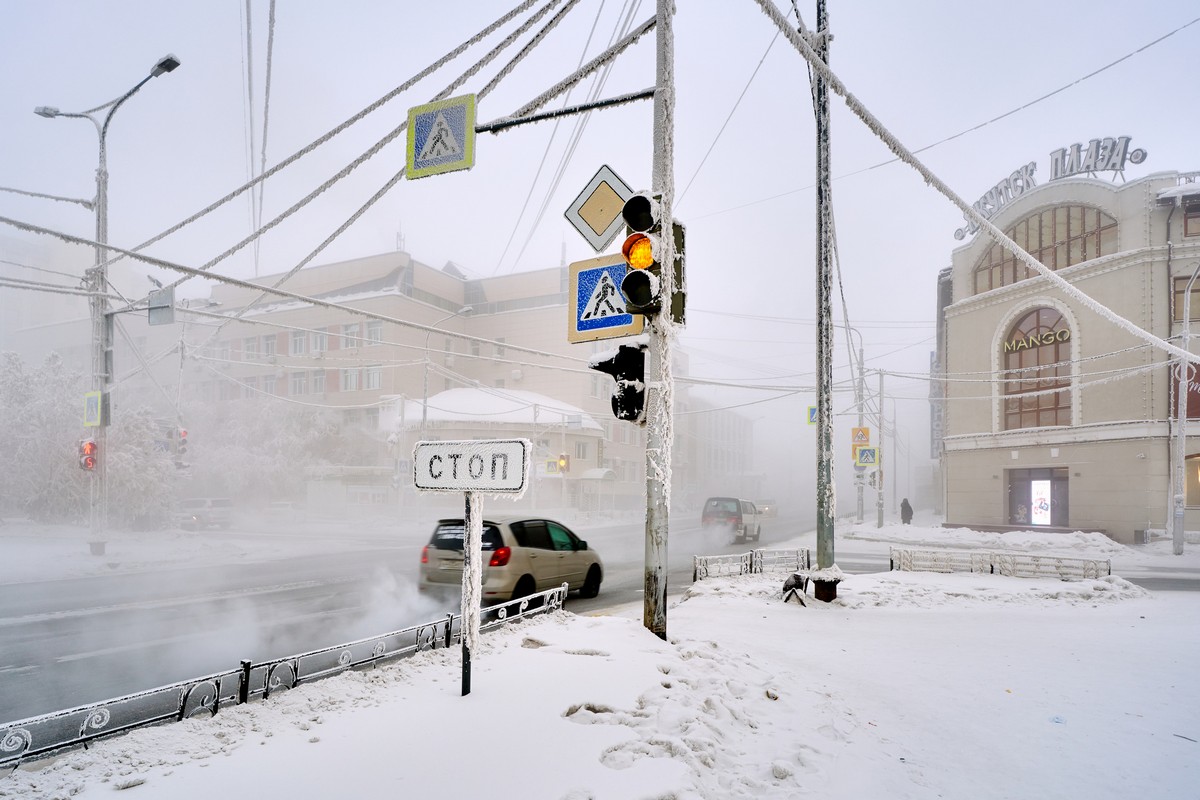 Ah, I did actually visit one new foreign town (nearly forgot) – Bodrum in Turkey: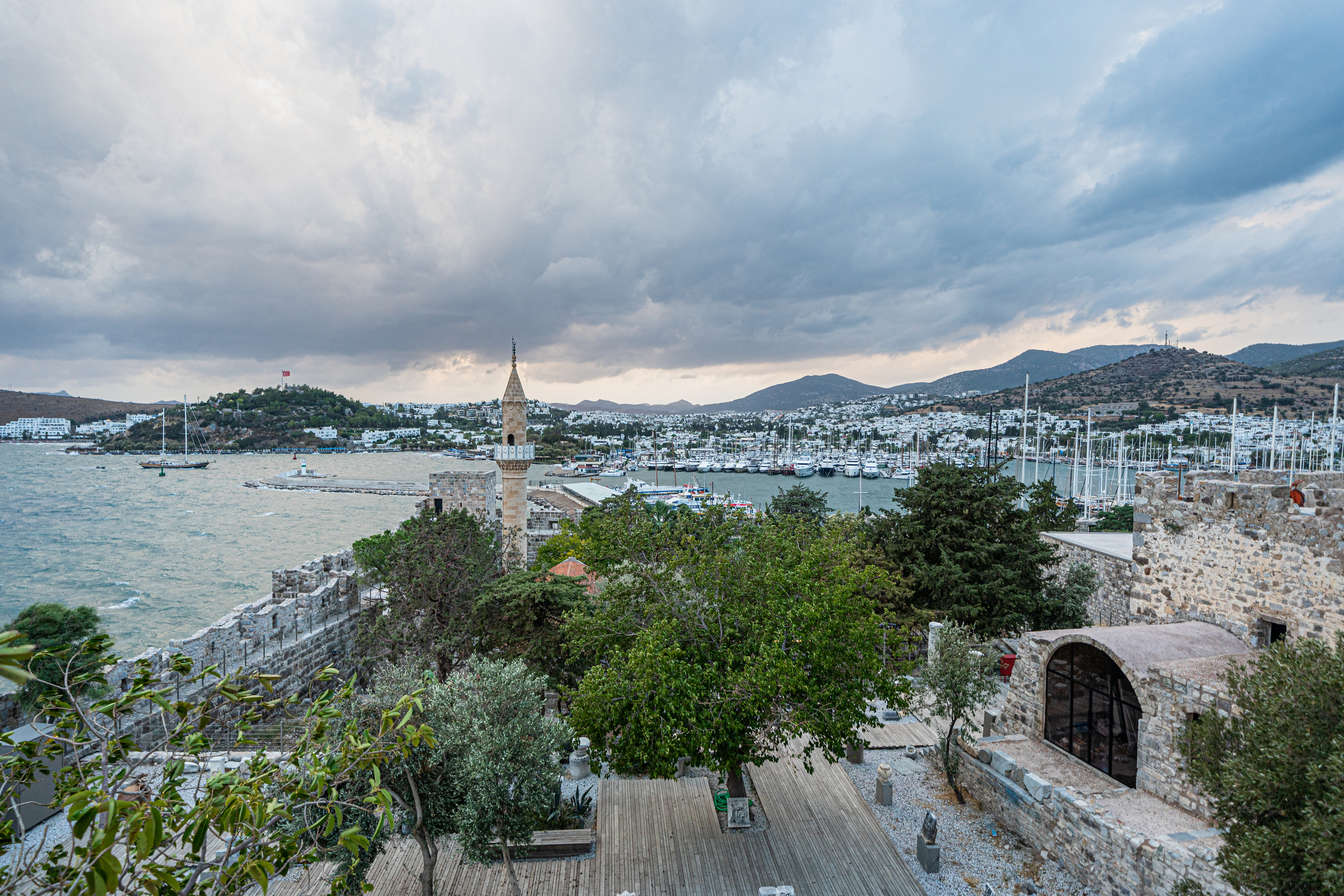 And that's about it for my 2021. If there's something I've missed – oops, but it's too late now. If I gave too much detail – sorry. Meanwhile let's get back and stuck into 2022, which I sure hope won't be a '2020 – II'! Here's to its being a '2022 that's hard to outdo!'…