When in Dublin – a spot of business, then get the Guinness in!…
Straight after London and our Thames Pathing and Mitre-staying, we headed over the Irish Sea to Dublin, where the IRISS-CERT conference was taking place. For those for whom that abbreviation is a new one, coming up is brief info. For those who came only for the Guinness – you'll need to scroll down this post a bit!…
CERT = computer emergency response team: a group of highly-qualified experts who collect information about incidents of a certain kind in the IT field, and also their classification and neutralization. // We have a CERT in the company, btw, which deals with cybersecurity problems of industrial systems.
IRISS-CERT = Ireland's national CERT. Therefore -> we're friends with them and help them out – because only together can we fight cyber-villainy effectively!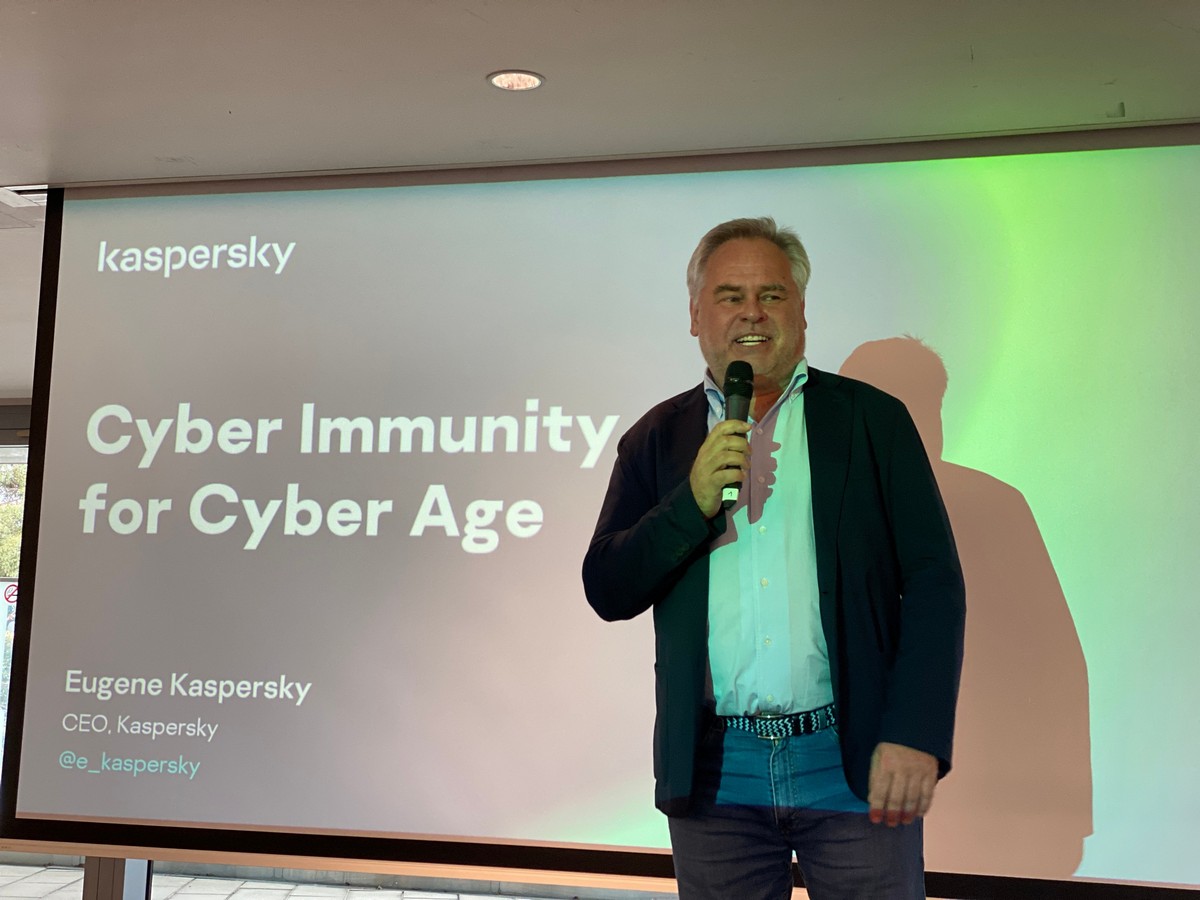 The event was a modest one, but oh-such an interesting one. I took to the stage and did my customary 'cyber-standup' act, where I tell of serious things about serious cyber-problems, yet still the audience laughs – a lot ). Well, why not? Serious – yes; but who – ever – wants a PowerPoint sleepathon?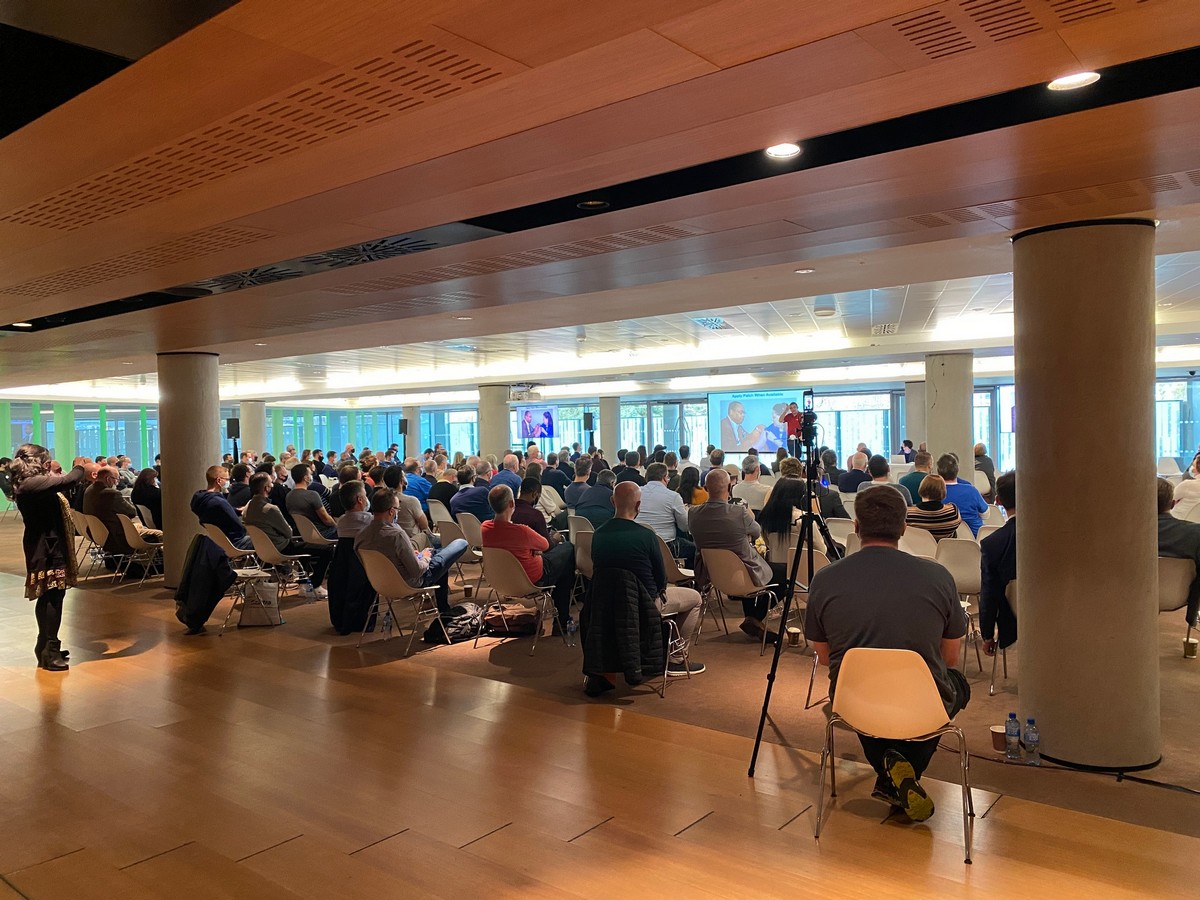 See the pic above – the conference hall? Guess where it is? At the Aviva Stadium! Well, well: that's a first for me. Here's the view out the windown: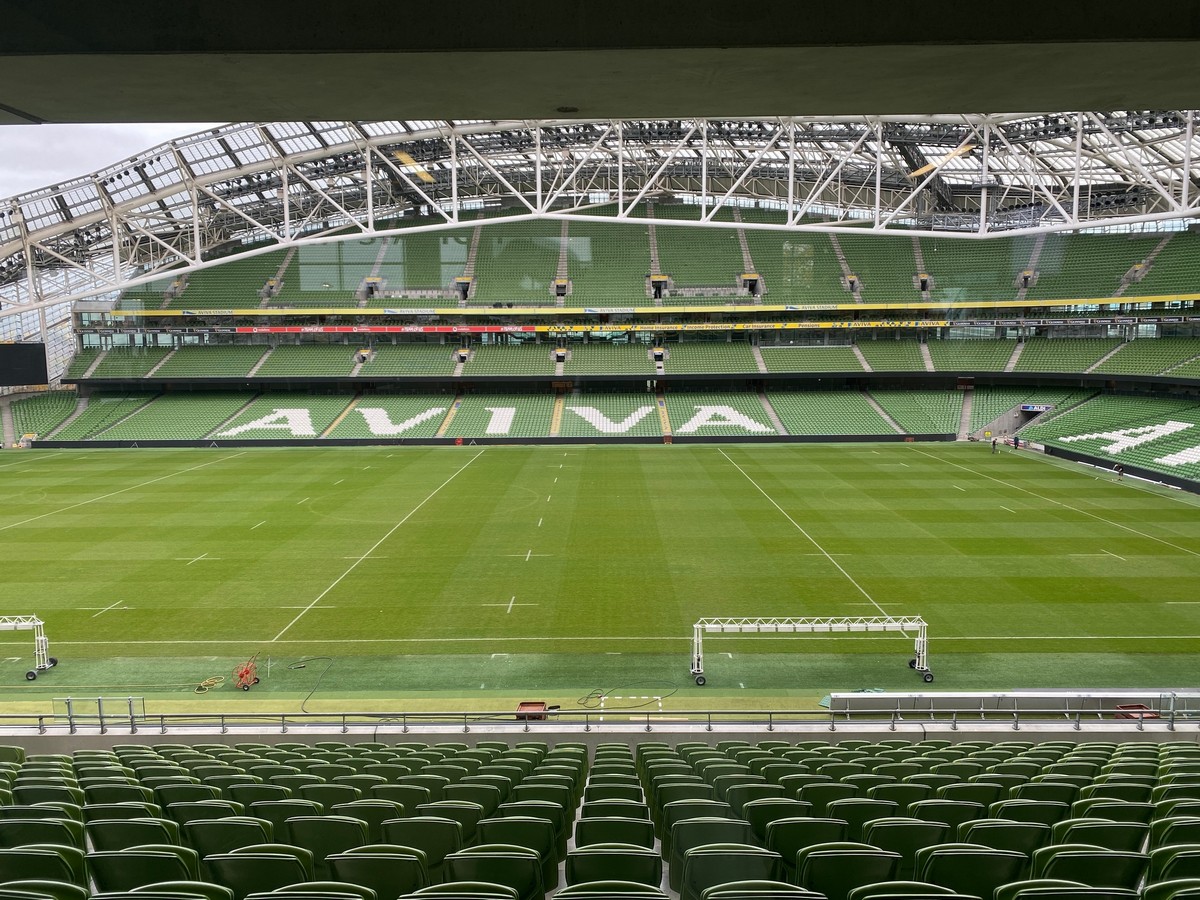 For details on how everything went – check out this hashtag on Twitter.
Meanwhile, here, I'll close the business theme with a photo with Brian Honan, director of IRISS-CERT:
It was a pleasure giving a speech at #IRISSCON and meeting with brilliant #infosec minds from @irisscert.

Dia dhuit @BrianHonan ! pic.twitter.com/hVbZFUVaL1

— Eugene Kaspersky (@e_kaspersky) November 18, 2021
Question: after many a business meeting, what does a tired cybersecurity specialist do in Dublin once the day's work's out the way (without delving into fantasy or debauchery, etc.)? Of course – drink a pint of Guinness go to the Guinness Storehouse // for 30 euros per nose! ->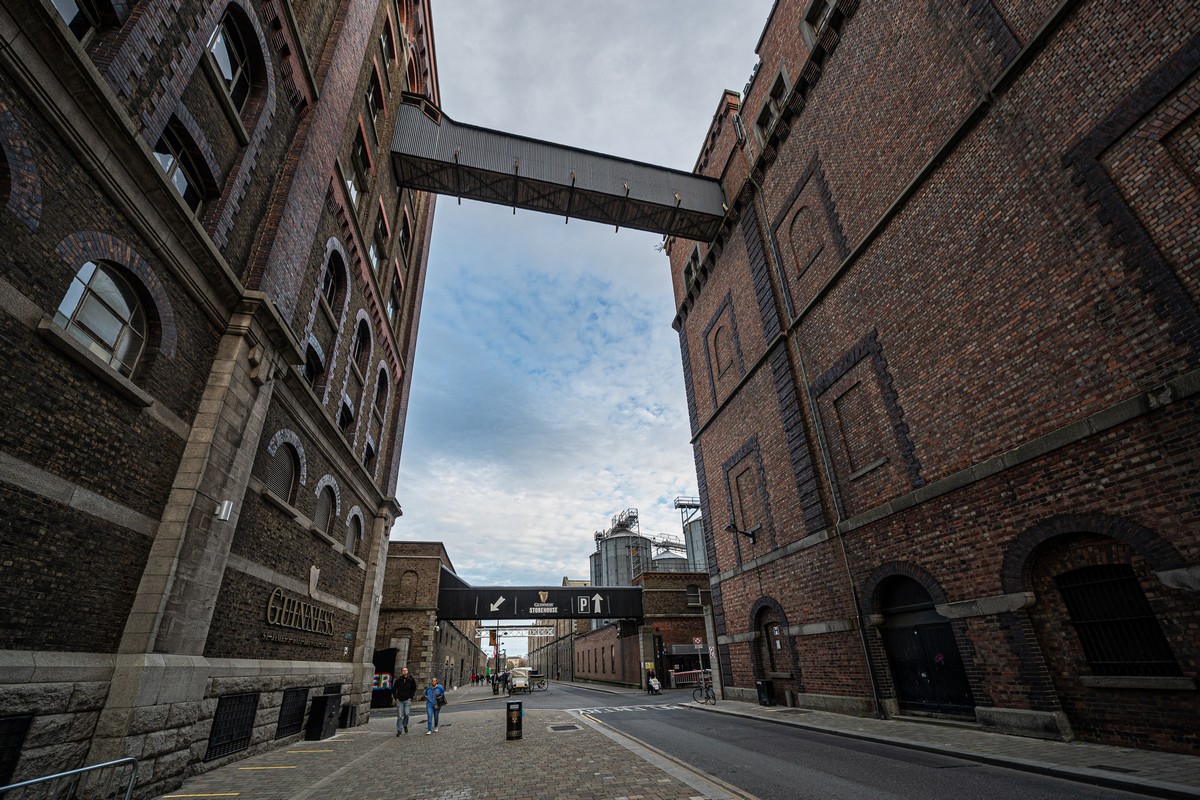 A very… atmospheric place: the full history of the legendary black drink, assorted fun activities, technologies, and so on. Highly recommended!…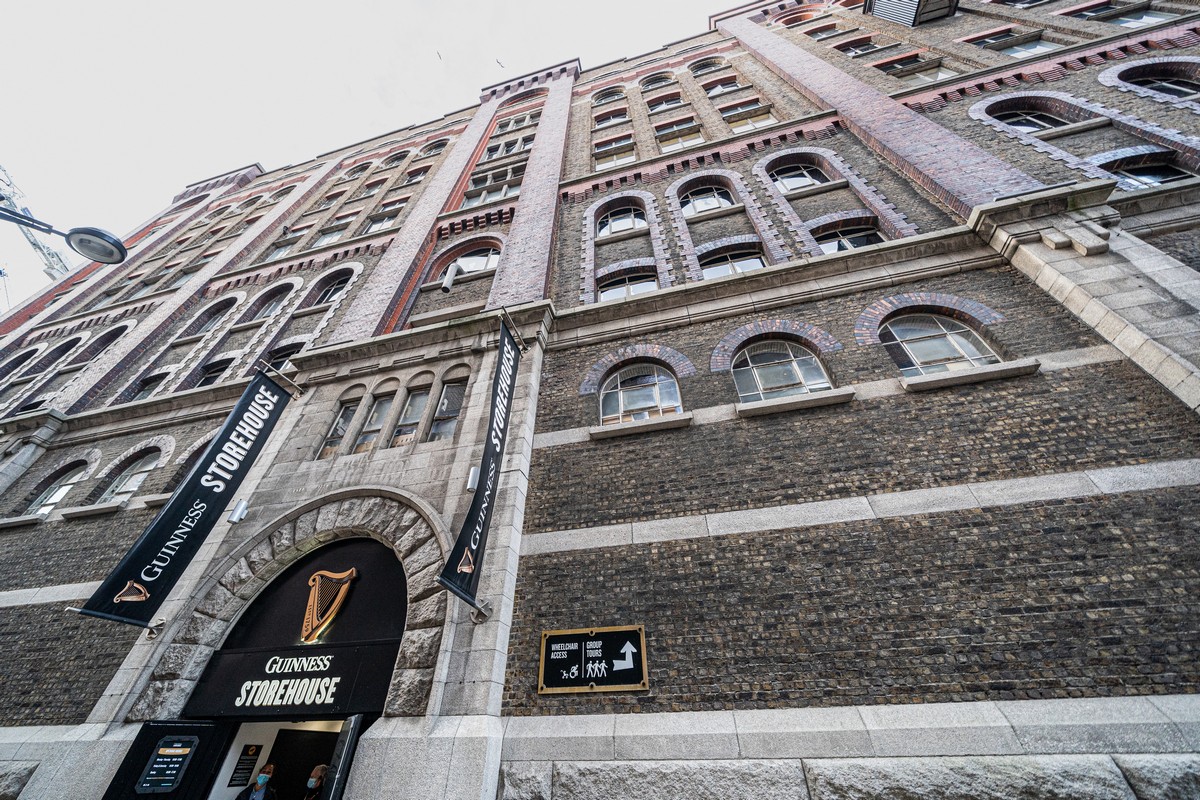 And if you want to go for the main attraction – a pint of the special stout itself, you'll have to wait: they only serve it on the fifth floor (I'm sure – on purpose:) ->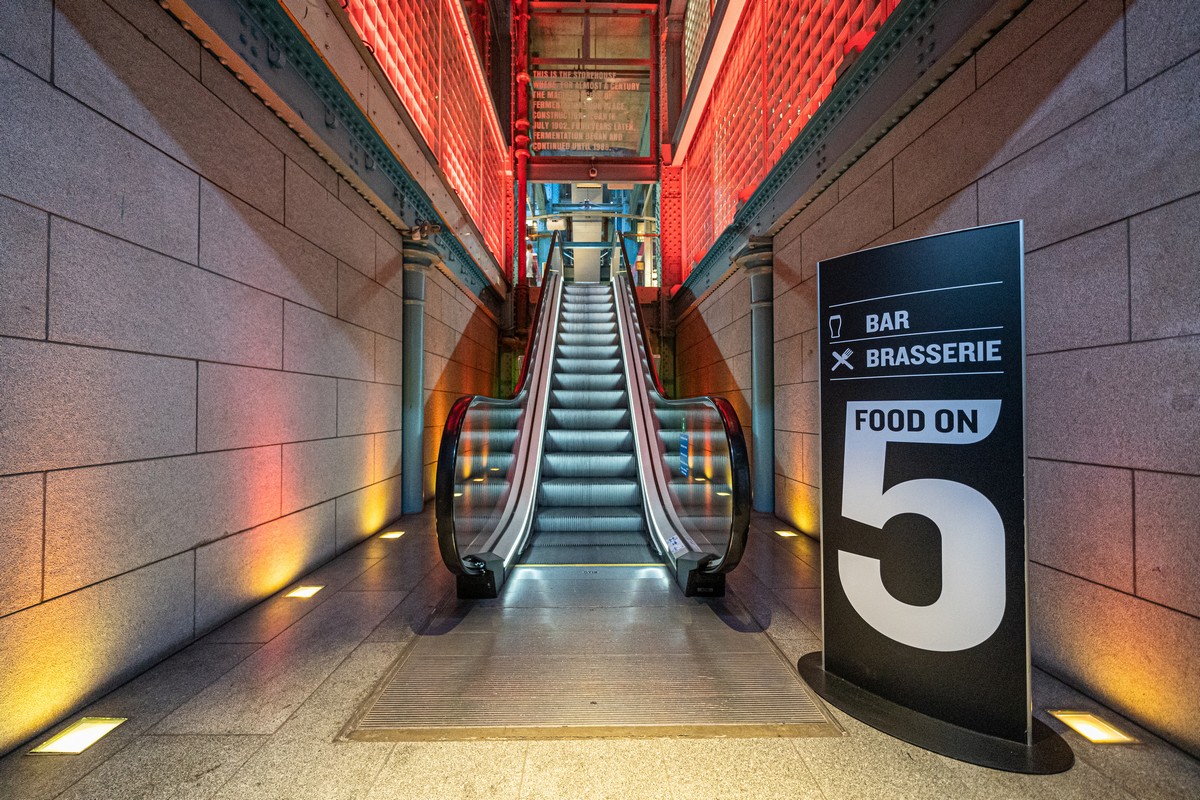 The company Guinness has an astonishing history – even when condensed into a Wikipedia summary.
// Digression! The Russian page for Guinness on Wikipedia differs in places to the same page in English – and that includes the earliest history of the drink. What follows is a translation of part of the history section of the Russian page – none of which is mentioned (at all!) on the English page (and it's one of the most interesting bits:)!
'The creator of Guinness started brewing beer it while still at school. He and his father, Richard, working for the local archbishop, Arthur Price, brewed ale in the basement of the latter's home'. Wait. So – the local senior man of the cloth, and one of his employees and his schoolboy son ran an underground brewery, where they'd kick back of an evening: the former – after church service, the latter – after finishing his homework, and one-in-the-middle – after work? Have I got that right? I believe I have. Oh my Guinness!
// Digression continuation! After that quirky – but surely true – beginning, the English page catches up with the Russian one (go figure!). I'll switch to the English version, accordingly:
'On 31 December 1759, he signed a 9,000 year lease at £45 per annum for [an] unused brewery (St. James's Gate Brewery.' 9,000 years? How much beer do you need to have drunk to sign such a long-term agreement? :)
Highly interesting company; highly amazing history. But what I wanted to know was how they came by such a magical, popular, successful recipe? I have a theory: something tells me that, since they were clearly drinking so much of their own product, they got sloppy, and an accident occurred – there was a fire, but it was put out before it took full hold and destroyed everything. So, they had all this smoked/half-ruined barley left after the fire and, well, they didn't want to waste it. So they used it as if there'd been no fire – and bingo: magical recipe > worldwide success > legendary status! Sure, it's just a hypothesis. And if they didn't mention the archbishop story on Wiki – they're hardly going share this tale now are they? Anyway – maybe the recipe was all down to a flash of inspiration and genius Irish insight. Sure. Maybe. Or was it a flash fire? )
But I've wondered off-piste a bit. Let's get back to the excursion…
First up – the original 9,000-year lease agreement! Entombed in glass in the floor at the entrance! ->
'Start Guinness here' – excellent beginning!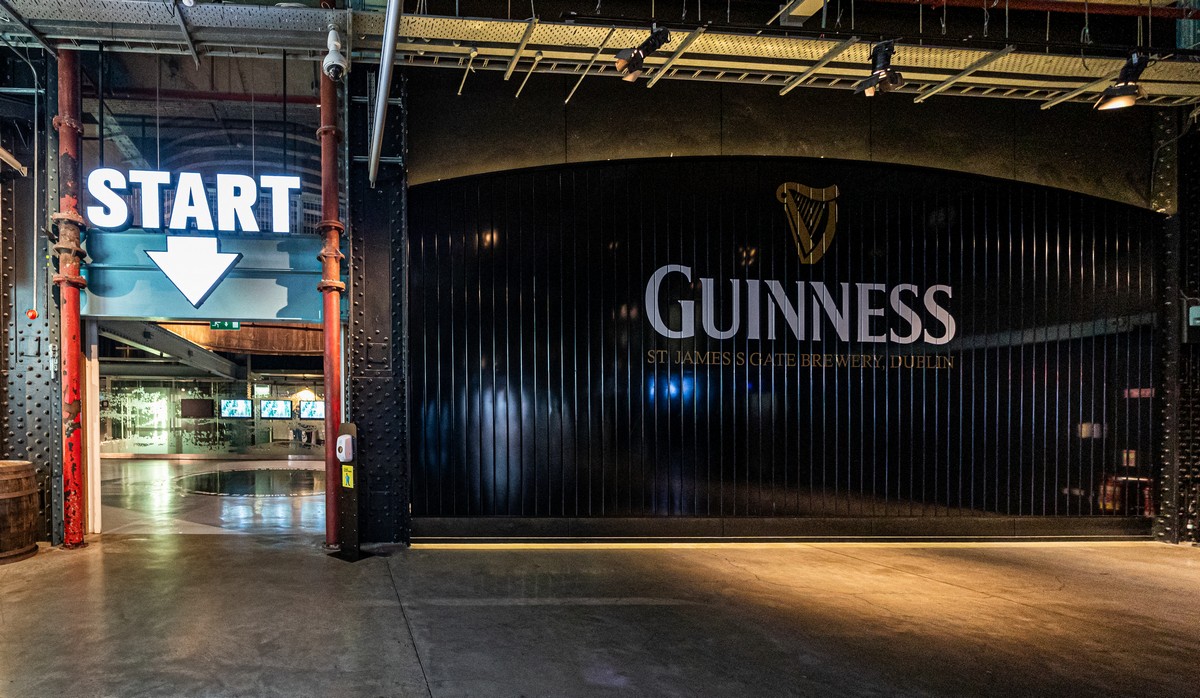 First, the history of… barley!
Emergency supplies of yeast were kept in this here safe, just in case. For no yeast = no beer: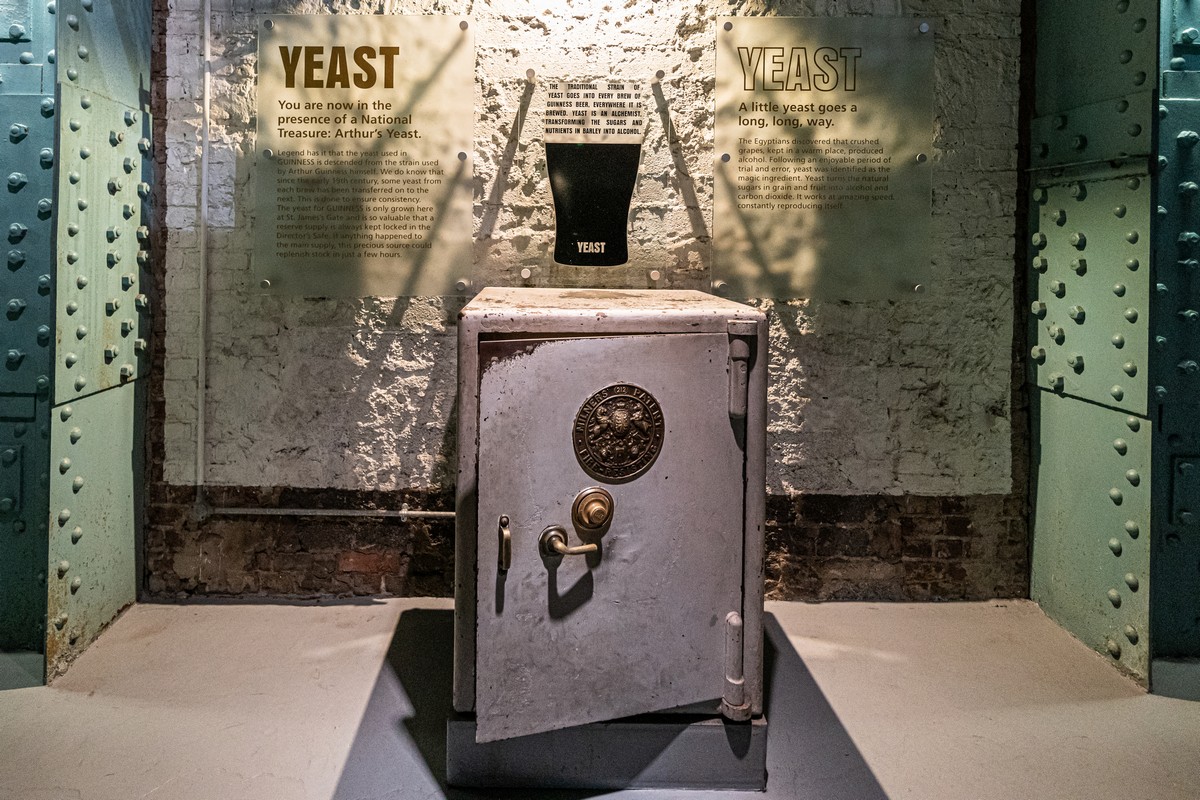 Hops:
Arthur Guinness – the 5th ingredient: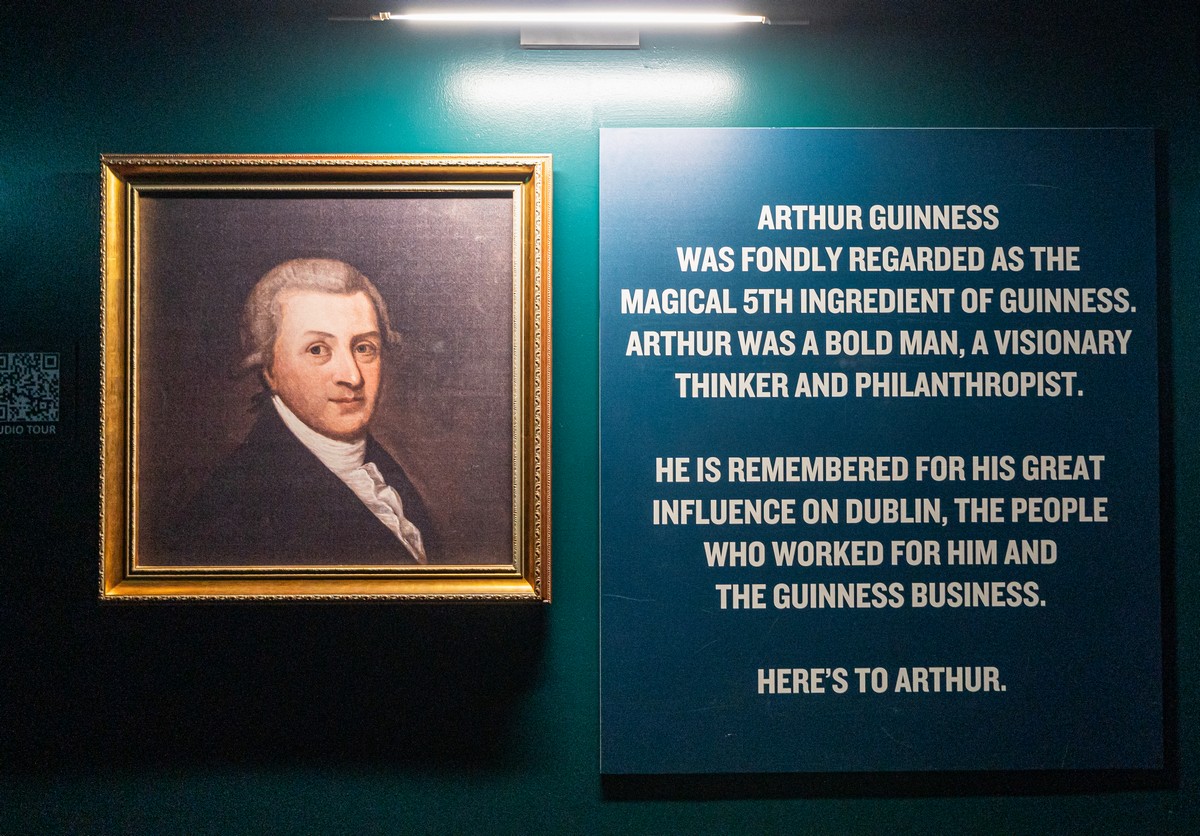 The smart-devices of the times. Cyber-immune too – no internet connection ->
Here's the 12 steps 11 steps (before the 12?:). Step 11's the best: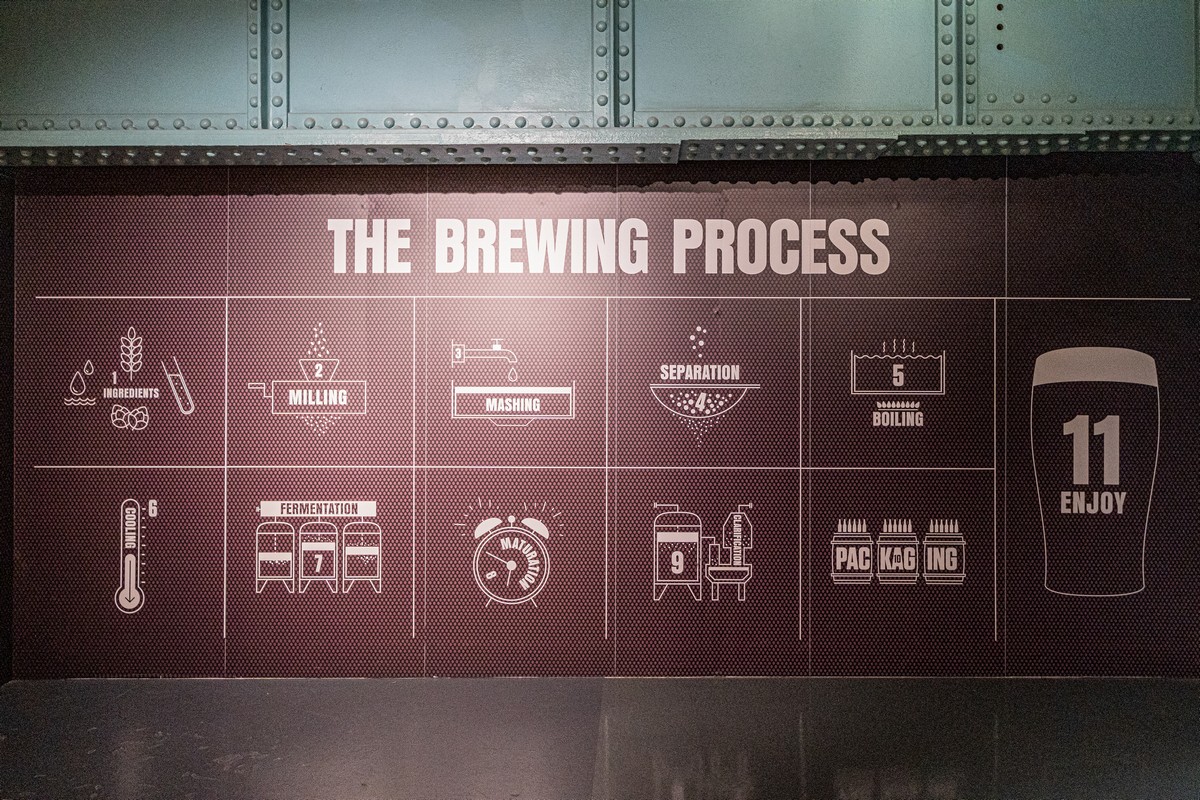 Details of the brewing process: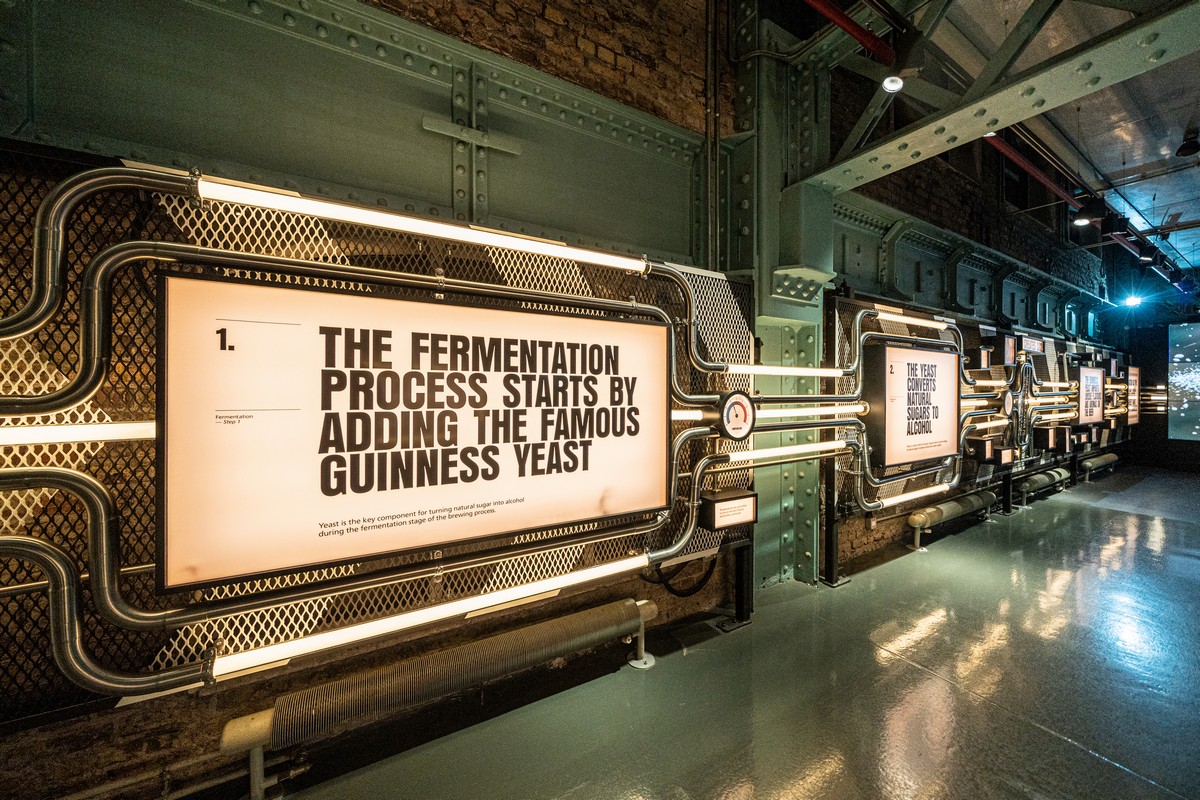 …Yes – it's true, and I should know: I counted them ).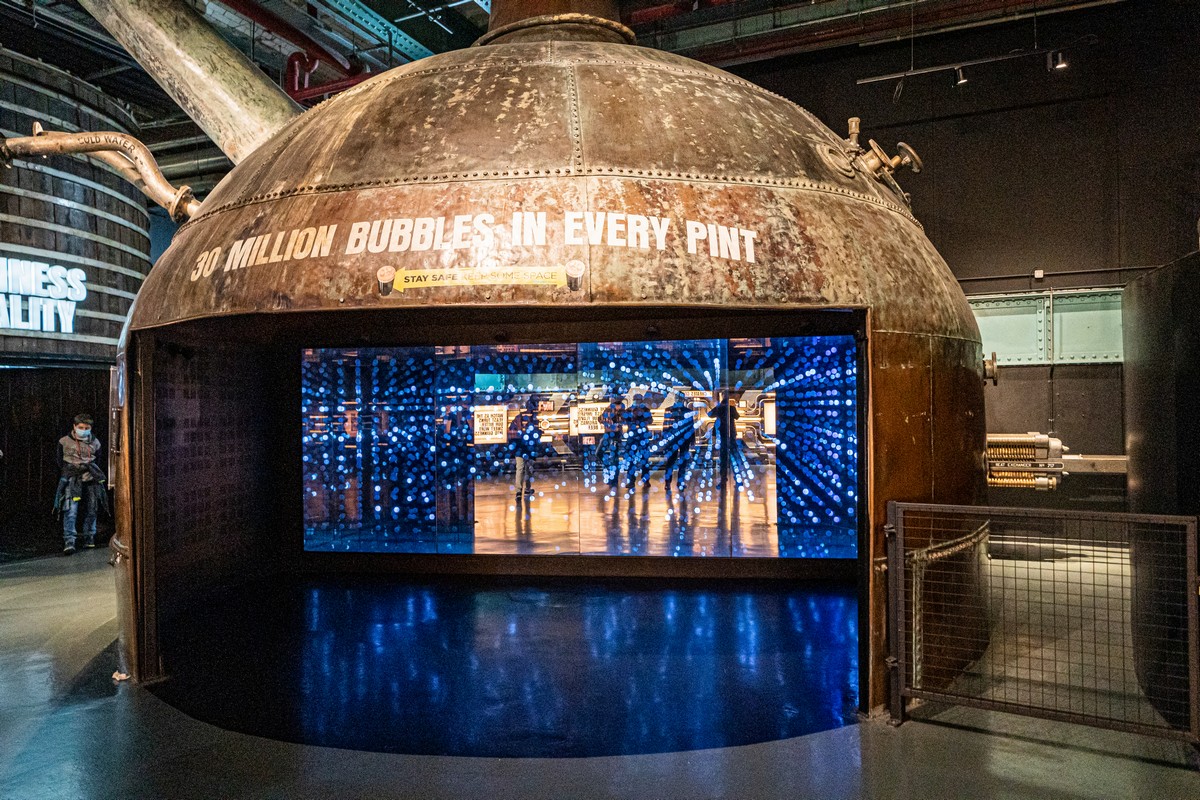 10am. As good a time as any for tasting beer! ->
Old-school grandiose industrial vibes:
We watched a video for about 15 minutes about how they used to make wooden barrels – almost leaving us too little time for the fifth floor! It turns out that at one point they needed a full thousand barrels a day, while the making of each barrel took several hours!
3-D Guinness: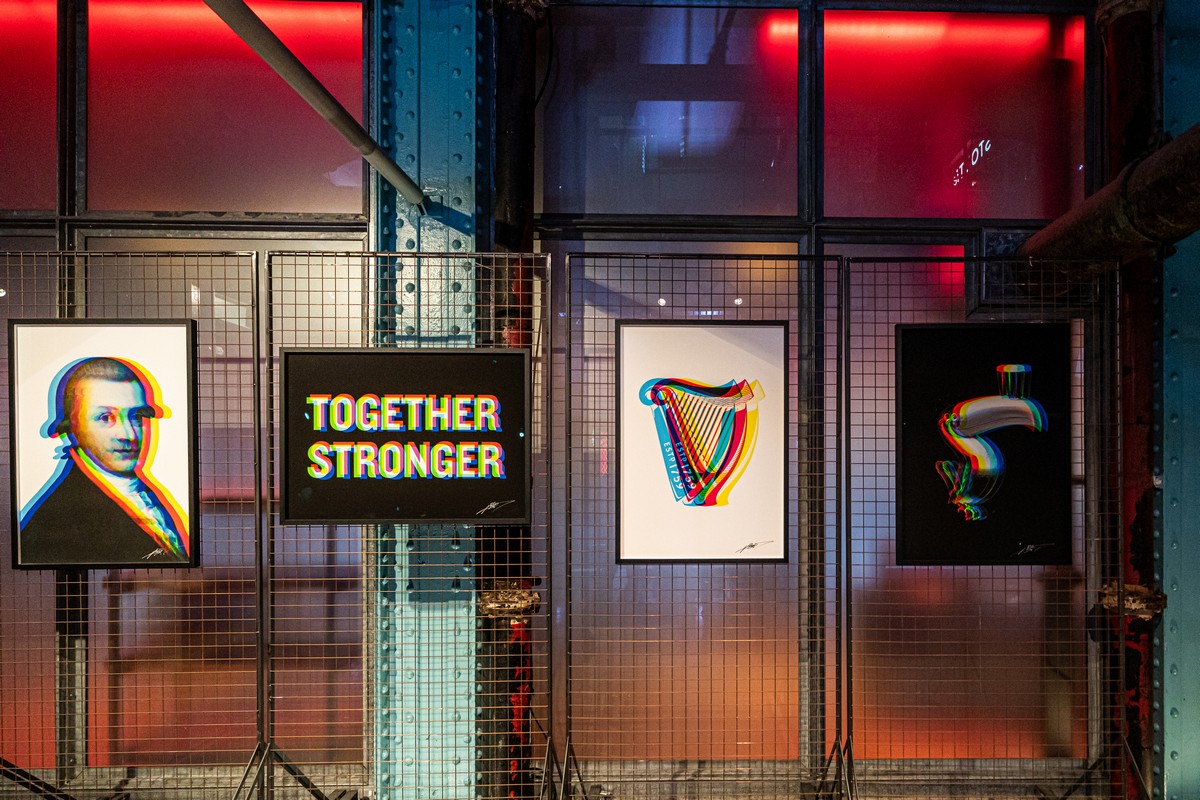 Guinness adverts are a whole other story – and a real interesting one…
Here's my travel companion, O.A., taking a hands-on hands-under approach…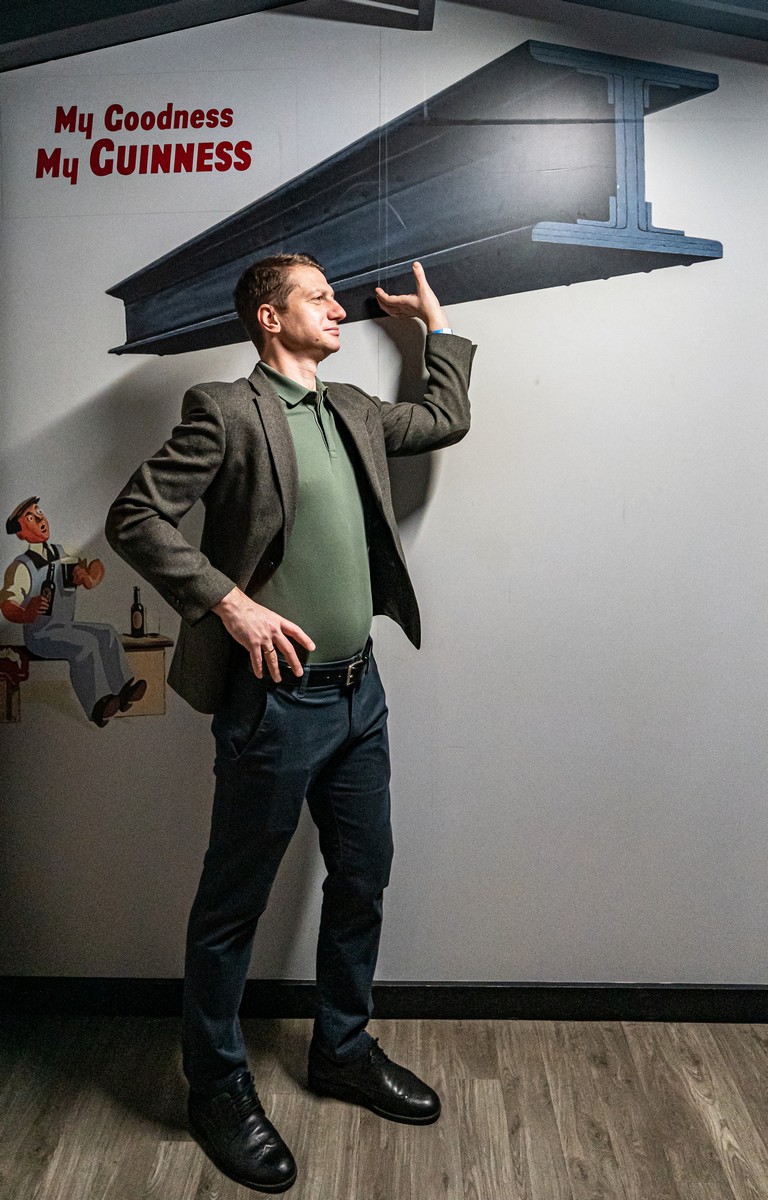 Wait – see the inscription there? Bono utters it in one of U2's songs. There's surely a connection, given that the group hail from Dublin ) ->
More industrio–art-deco–esque fusion:
The pic above reminded me of my visits to the steel plants in Cherepovets, Novolipetsk and La Louvière!
Finally, we make it to the 'best' floor:
And at last we get a taste of the famous black nectar! ->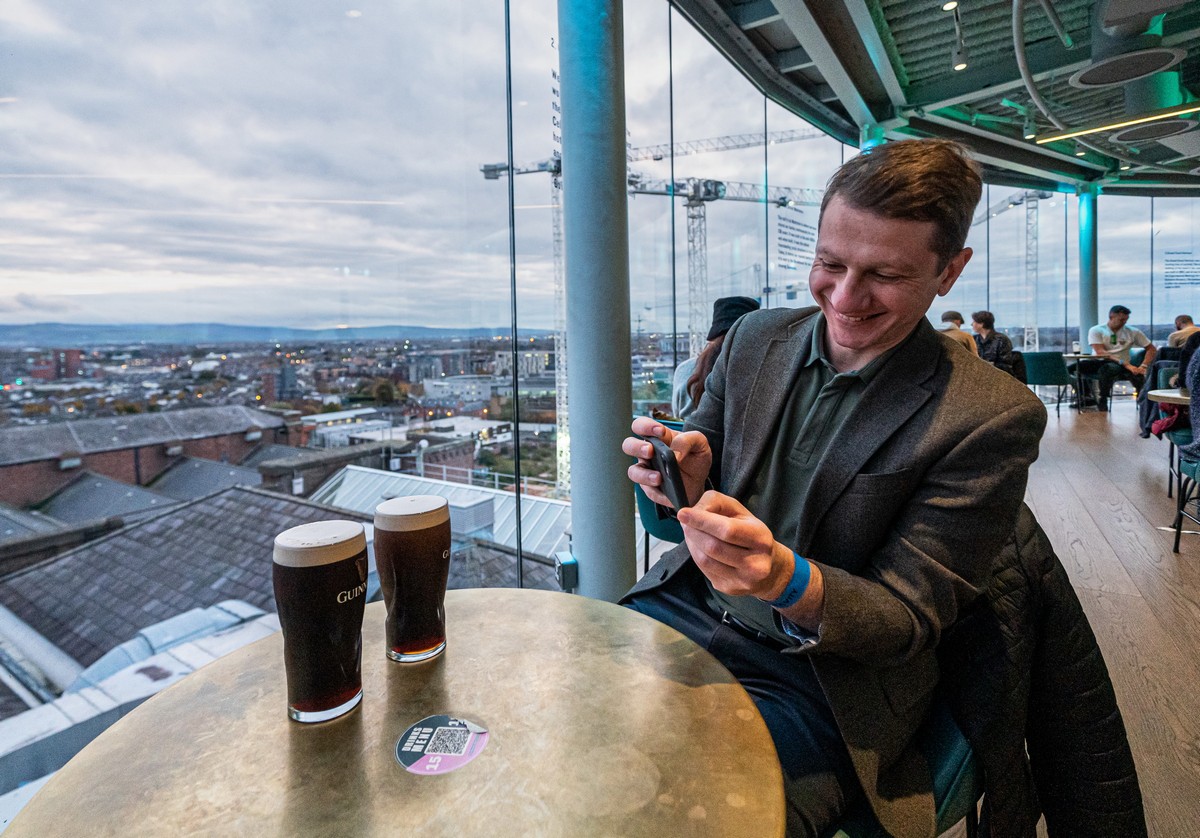 Now, as briefly mentioned in my first post from Dublin (way back in 2011), there's a bit of a legend about 'genuine' Guinness, in that, allegedly, 'proper' Guinness can only be found in Ireland, on draught, in a pub (cans, bottles? Really?:). But the very best is to be found in Dublin, and the nearer the brewery – the even-better. And here we were in the brewery itself! Yes, we were excited. It won't get better than this anywhere in the world! So we tuck into our pints. And – oh my Guinness – we understood that there certainly is something to the legend. It goes down as smoothly as freshly drawn milk! What a joy! And remember, as the ads informed us last century, it's good for you, too. Bonus! So, er… 'Oleg, fancy getting back to the bar for another round?!'
Yum!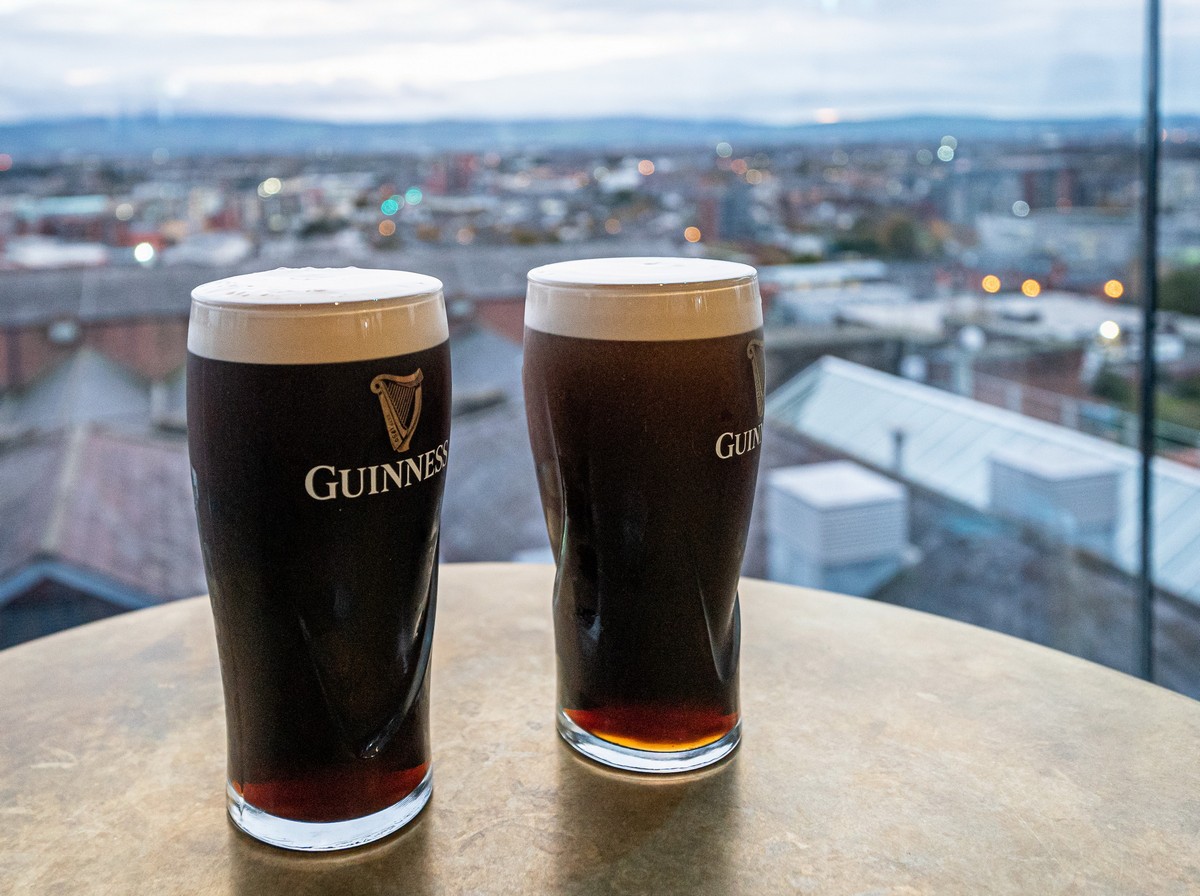 We stuck at just the two each. Shame, but, everything – even the best pints of Guinness in the world – in moderation. It was getting late too – already dark outside: almost as dark as a pint of Guinness. That's the Guinness talking after just two pints of it. I wonder if it's stronger in Dublin/at the brewery too? ).