Partner Konferences: finally back – and in Dubai, no less.
Unlike most folks, I was lucky enough to be traveling again recently (jabbed, boosted, masked and social distancing, of course:) – this time to Dubai, one of my fave places on the planet, to which I normally get to at least once a year (during non-covid times). This year's visit, however, was a little different…
First impressions upon arriving: another empty airport, just like others I've been in recently.
Second impressions: yikes – more deserted emptiness. A city seemingly half-alive – a bit like Barcelona in June of this year.
Third impression: actually, it's not all bad; for example, going from the airport's Terminal 1 to the business reception/meeting zone, I had a full long carriage on the monorail to myself! ->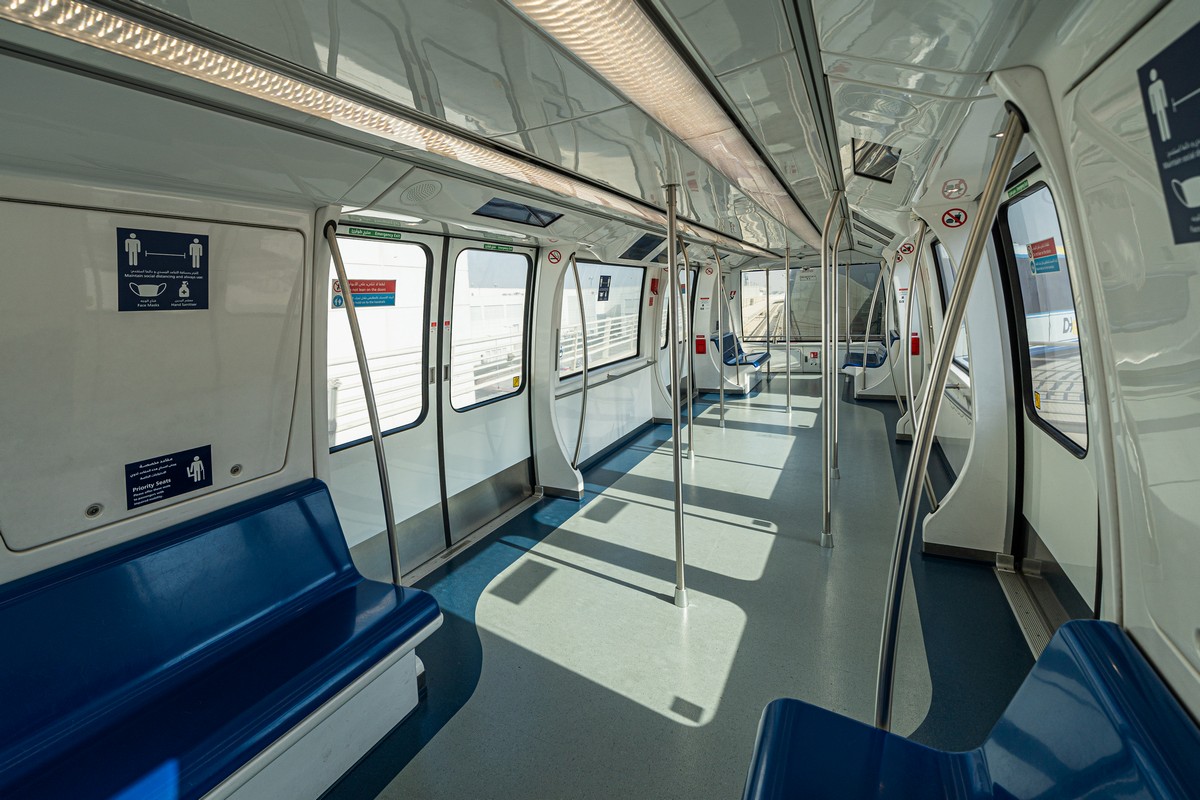 And there were only one or two folks in the next carriage too…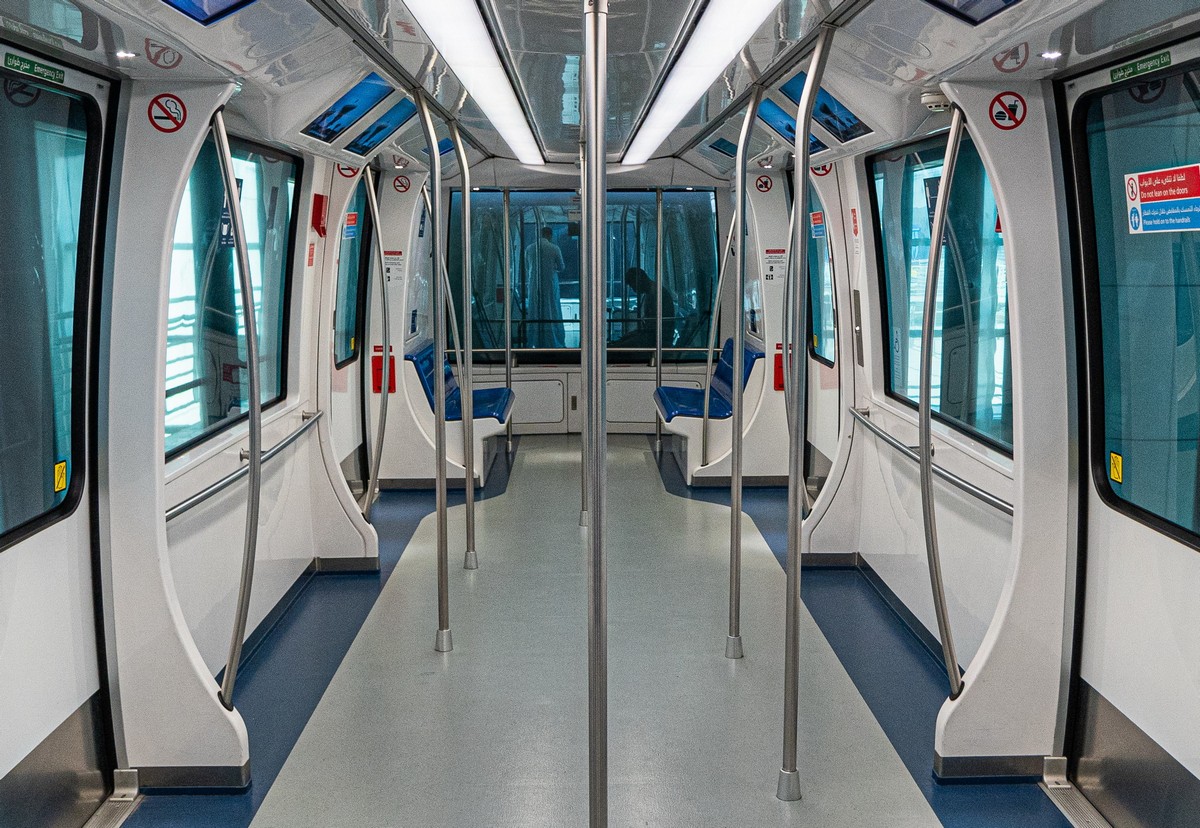 Actually, mine was the very last carriage of the train, so another reason it was empty could have been that folks didn't fancy walking all the way to it. Yet another reason – the train goes from Terminal 1, as stated, and Terminal 1 is for foreign airlines only. In the transit-only Terminal 3, things seemed a lot more lively:

Upon arrival, our fresh positive PCR test results were checked. Then we took a PCR test there (and filled in a form with contact details), but everything was rather straightforward and efficient and didn't take long at all. Then there was passport control – all automated (as has been the case for several years already here), and that was that – Welcome to Dubai (alas, I don't know the Arabic for that). We headed straight for the hotel for our global partner conference. Here's the view from my window ->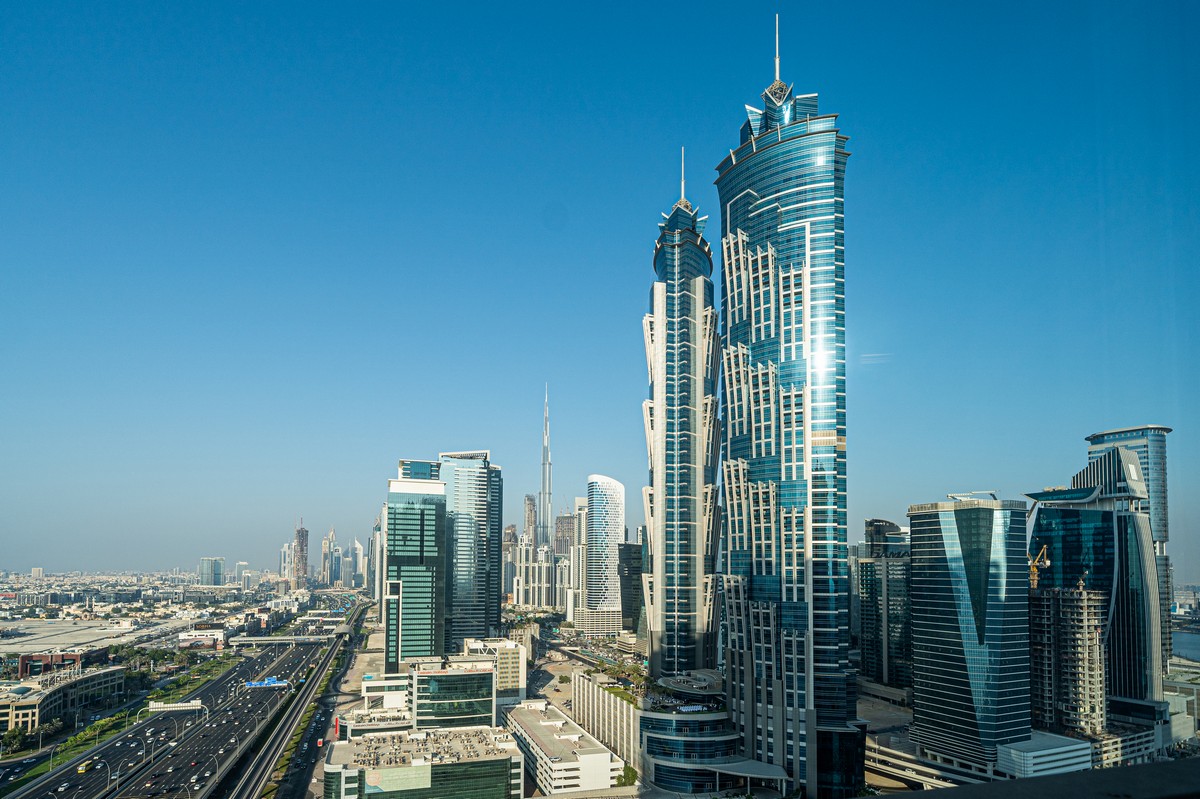 It was the first of our conferences of such a type and caliber in almost two years. The previous one was in March of 2020. Yes – March, 2020! Just as the whole corona thing was kicking in for the first time. It was in Cape Town, and we'd just managed to squeeze it in before lockdowns everywhere. Fast forward to now, and we've decided to gradually get back to our regular business-event circuit, kicking off with a global conference for our most valued and cherished partners in dazzling Dubai! Here's the hall we had it in, almost ready. Pretty fancy, eh? ->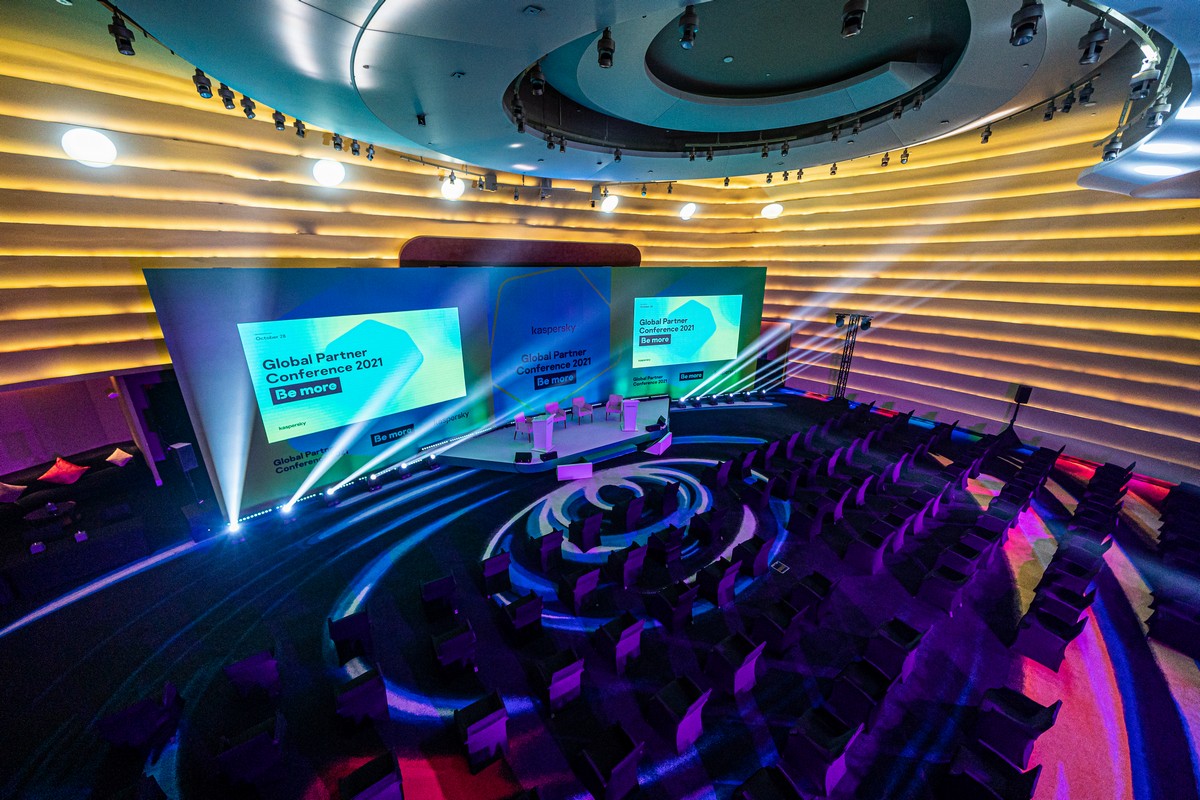 First off, like at any conference… I got my badge! Just in case you don't recognize me ).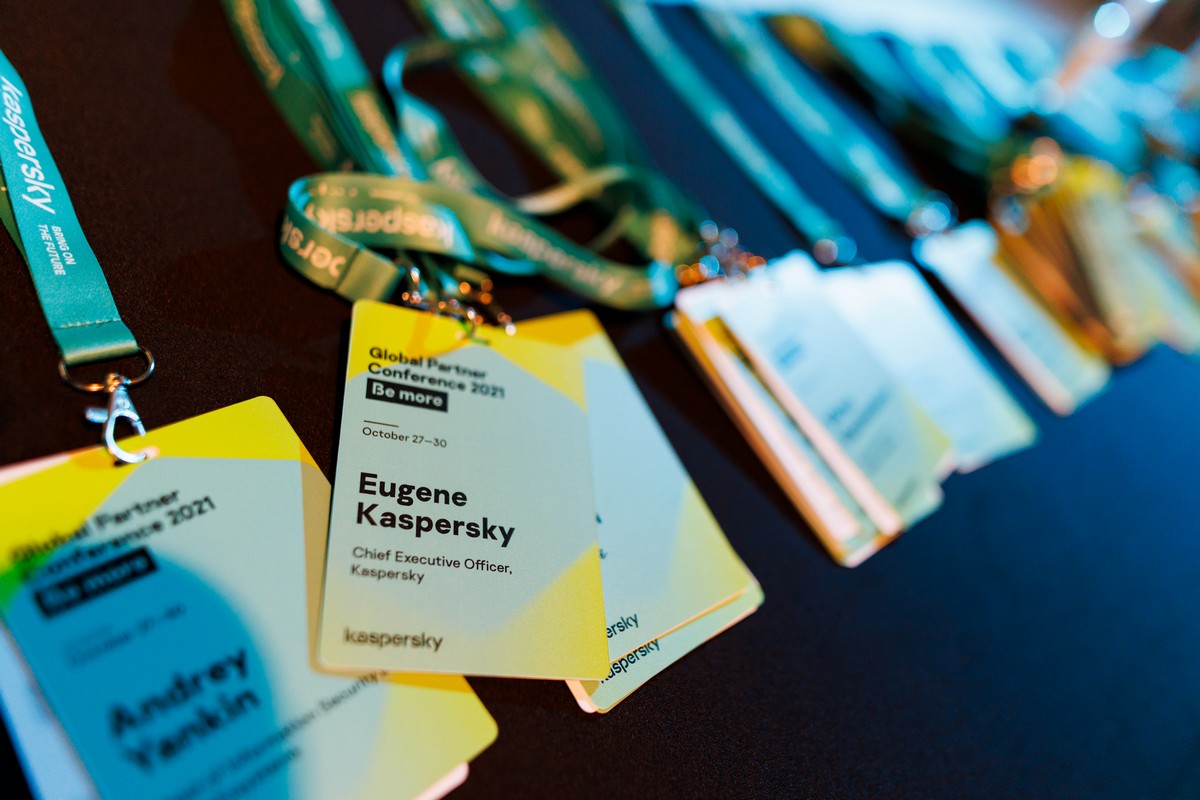 I'm glad I still get a badge at every event of ours – because… I collect conf-badges! I've been doing so for 20+ years. And I hang them on… something – I can't remember what it was as it's been covered in a dense foliage of badges for years! Hmm, will have to show it you soon once I'm back home…
But back to Dubai and the partner conference…
It was a goodie, as expected. Highlights:
Guests (partners): 90+;
Countries represented: 32 (from North and South America, Europe, Africa and the Middle East; alas, guests from Asia-Pacific couldn't come due to various covid restrictions);
Online guests: nearly 800 (those who couldn't make it in person. A set-up we're already quite used to);
Hardware: though it wasn't the live broadcasting of a rock concert or large sports event, we still needed: 520 meters of network cabling; nearly 5km of electrical cables, 3km of audio cables, and 6 separate temporary mini-studios;
Number of Spanish songs sung – in Spanish – at the dinner after: 50+!
The event was a great one. There was the usual, useful and necessary content, as was to be expected, of course. But – since we simply aren't able to keep things banal, ordinary, boring – there was a lot of fun besides, mostly stemming from the fact that a lot of us were all there in person. So there was the welcome drink, the banter, the kisses and hugs, and a few more welcome drinks…
As for my part, I told everyone about our 100% (one hundred percent:) results in independent testing of our anti-ransomware protection: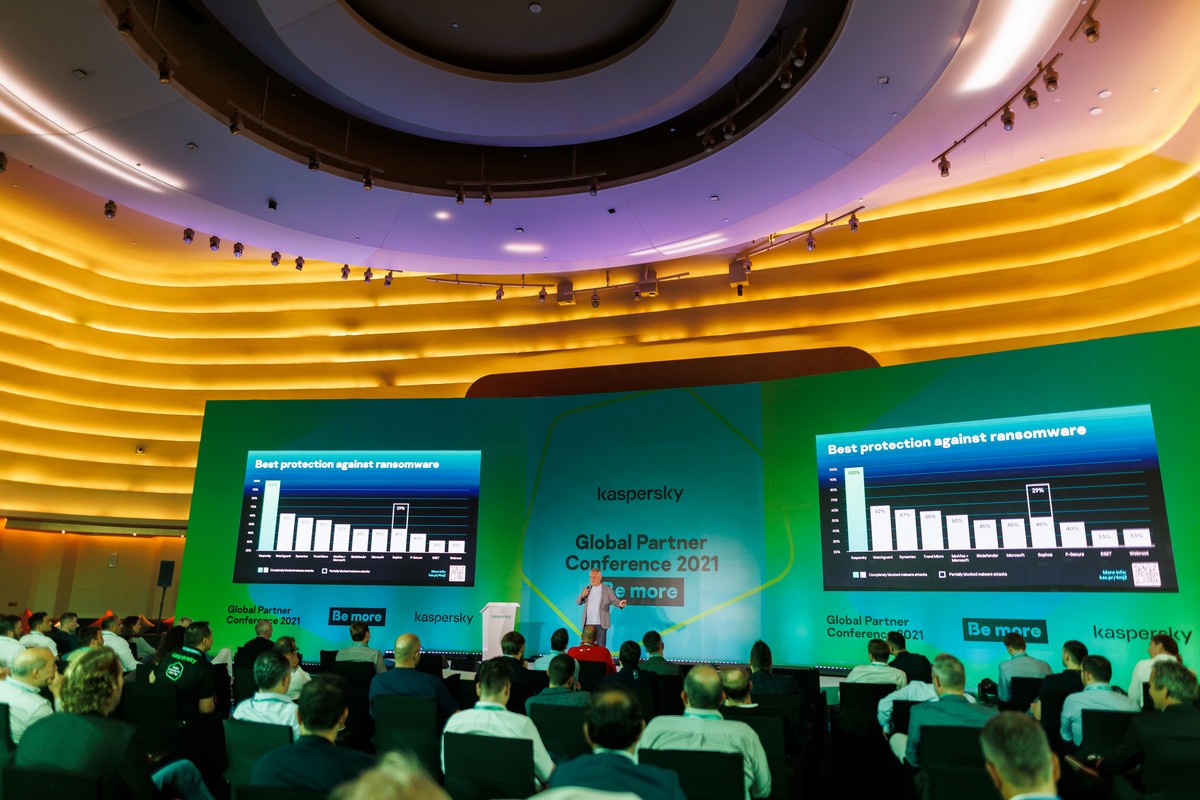 CBDO Andrey Efremov went over our business results and the planned next steps in the company's development: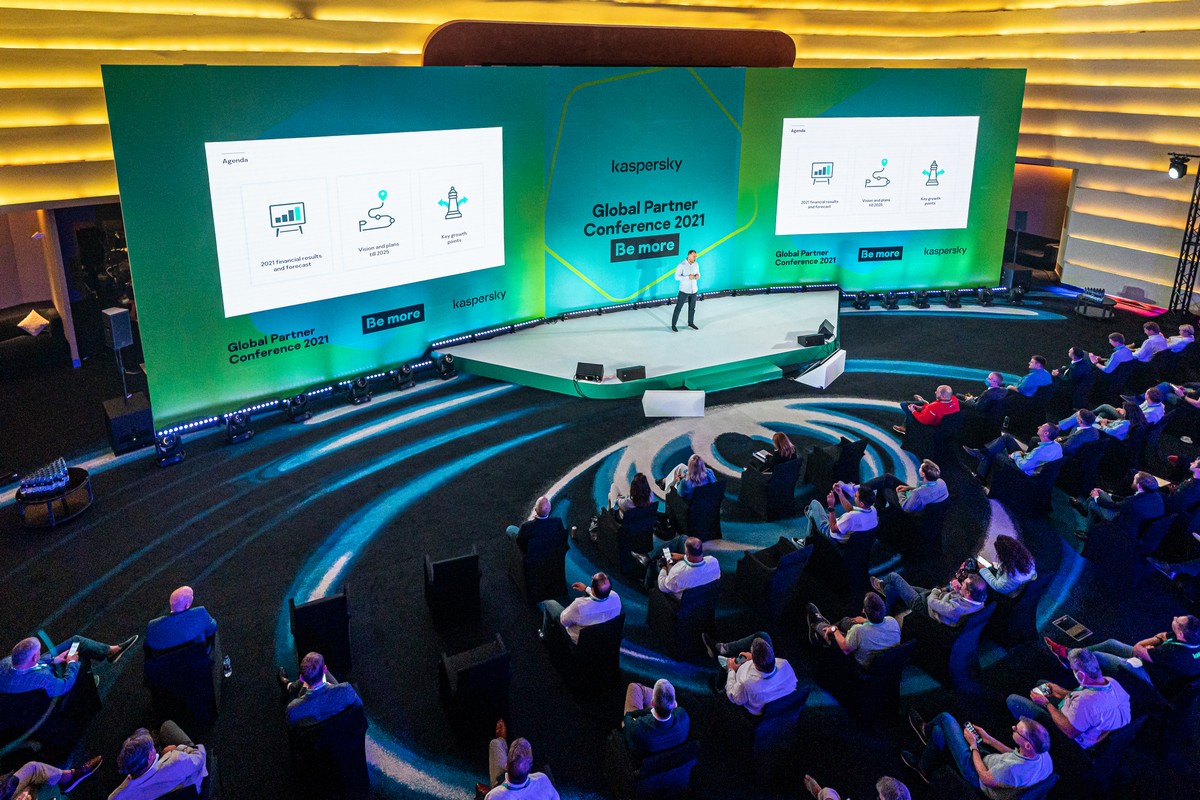 …And so on, in that vein. It was interesting. It was fun (50 Spanish songs, remember?!).
Besides the conference I had several meetings, and I dropped by our Dubai office. It's still in the skyscraper with the spire, practically opposite the Palm: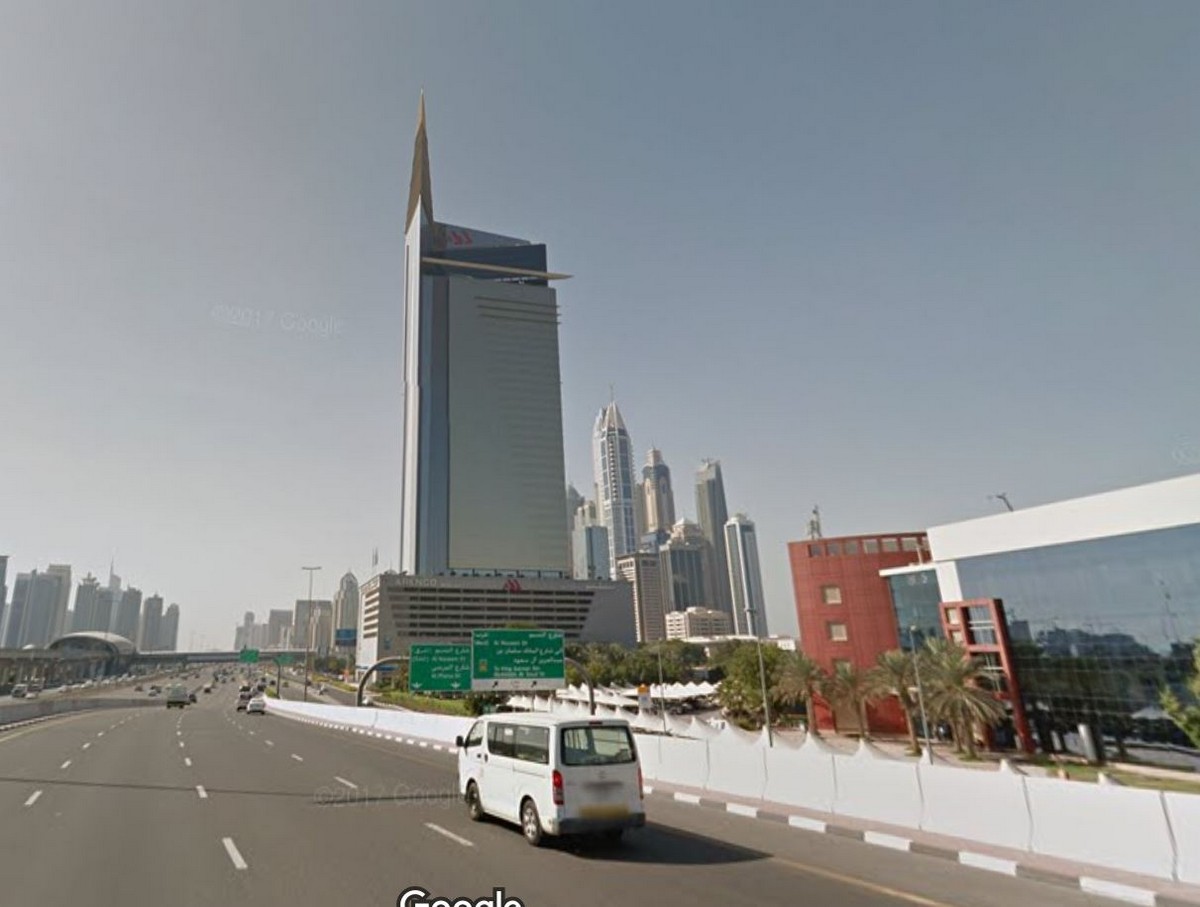 We have around 60 K-folks working in Dubai (many of whom – remotely) developing our business and working with clients across the whole of the Middle Eastern region (plus Pakistan and Afghanistan) and almost the whole of Africa (apart from the Maghreb) // And if you're wondering why the territories have been carved up so… it's a long story; maybe one day I'll tell it ).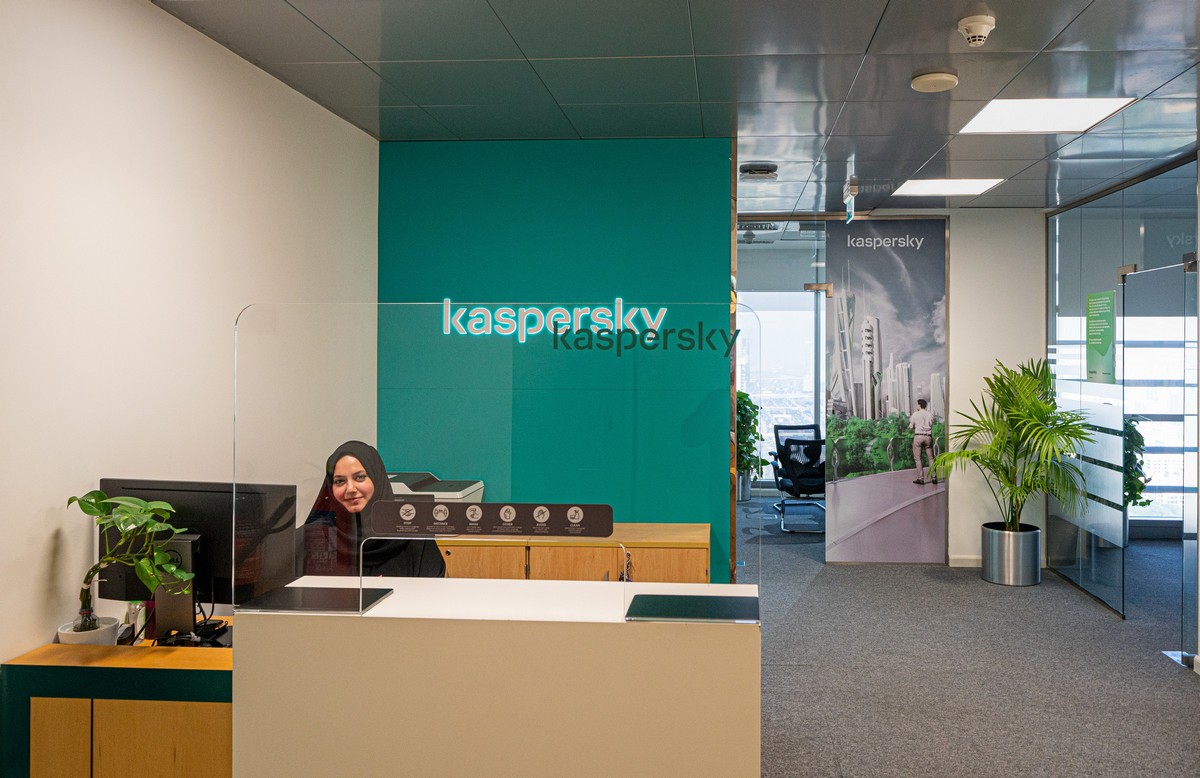 By the entrance, the 'shelves of honor' – holding various trophies, awards, and assorted other feathers-in-caps: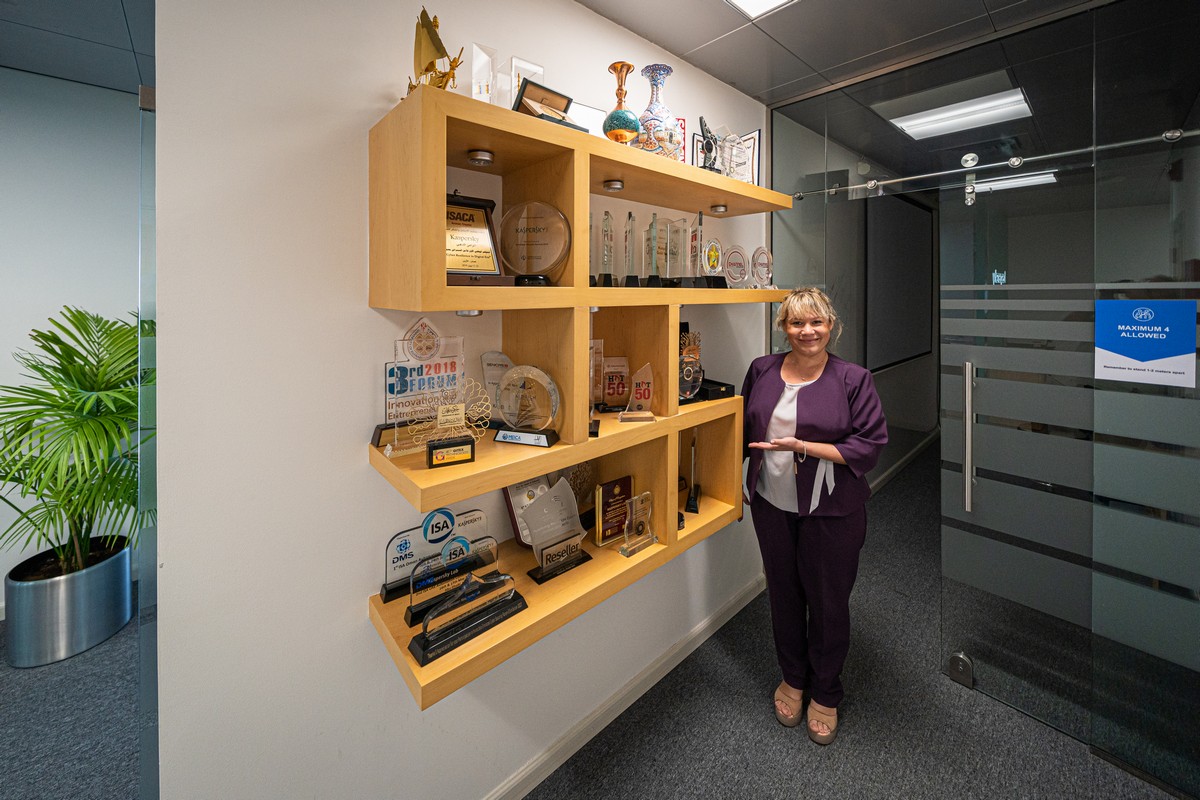 The office is pretty quiet since many folks are working from home: much like at HQ, and in fact all our offices:
The views from the window – marvelous! And check out the shadow of our building with the spire:
And that's all for today from our Dubai office. But I'll be back with more from UAE – of a more cultural-recreational flavor….
The rest of the photos from Dubai are here.