Express-tourism amid strict Spanish forbidden-ism.
Welcome back to Barcelona folks!
After the few days of business in the city, as per, it was time for some express-tourism. Well of course it was – such a beautiful, sunny part of the world as this is! 'Tourism? But there's a pandemic on!'. Indeed, this post may come across somewhat provocative, and for that I apologize. What with covid still lingering, it's hardly politically correct to wax lyrical about visits to world-class tourist destinations now is it? A bit like… A Feast in a Time of Plague, even. So, here goes with my brief justifications: (i) we didn't go to Catalonia simply for tourism – this was a brief post-scriptum dosage thereof after our reason for coming – MWC-2021; (ii) we were super-careful and followed all the rules and observed all the restrictions to the letter; and (iii) I took plenty of pics while there, which really do need to be shared ). Justifications sufficient? Eek. Hope so…
Actually, though I don't encourage everyone to pile down to Barcelona/Girona just now as that would cancel out what I'm about to say, right now is a perfect time for tourism here. The reason is simple: all the places of interest for tourists are practically empty. For example, here's Barcelona's famous La Rambla; normally you can't move for the crowds. Look at it today: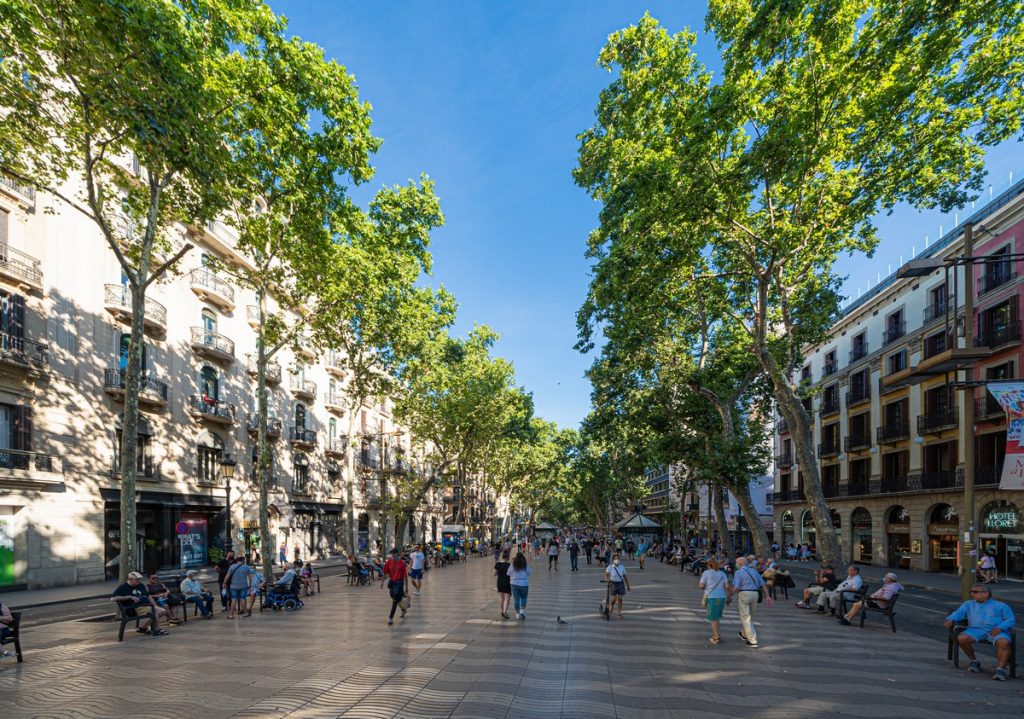 You'd think it was February or some other low-season month.
July 2021 – La Rambla's perfect for a leisurely ramble! All the restaurants and cafes have plenty of free tables too. Much, much fewer folks; curiously – the street performers have disappeared too.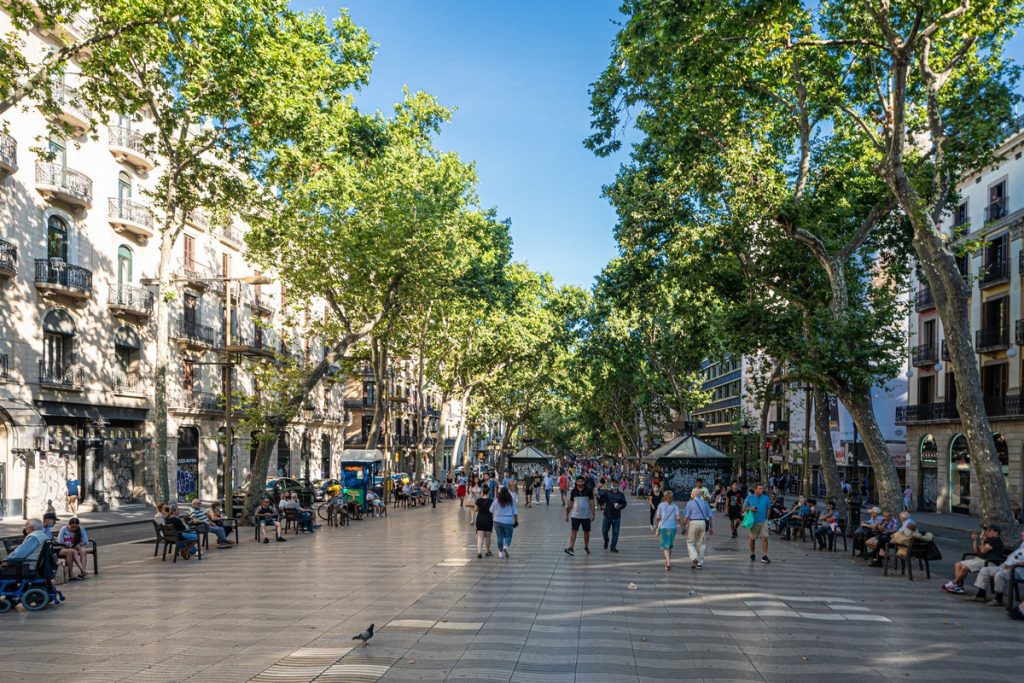 Meanwhile up in Girona, similar scenes. I wonder how many folks normally fill this square in late June?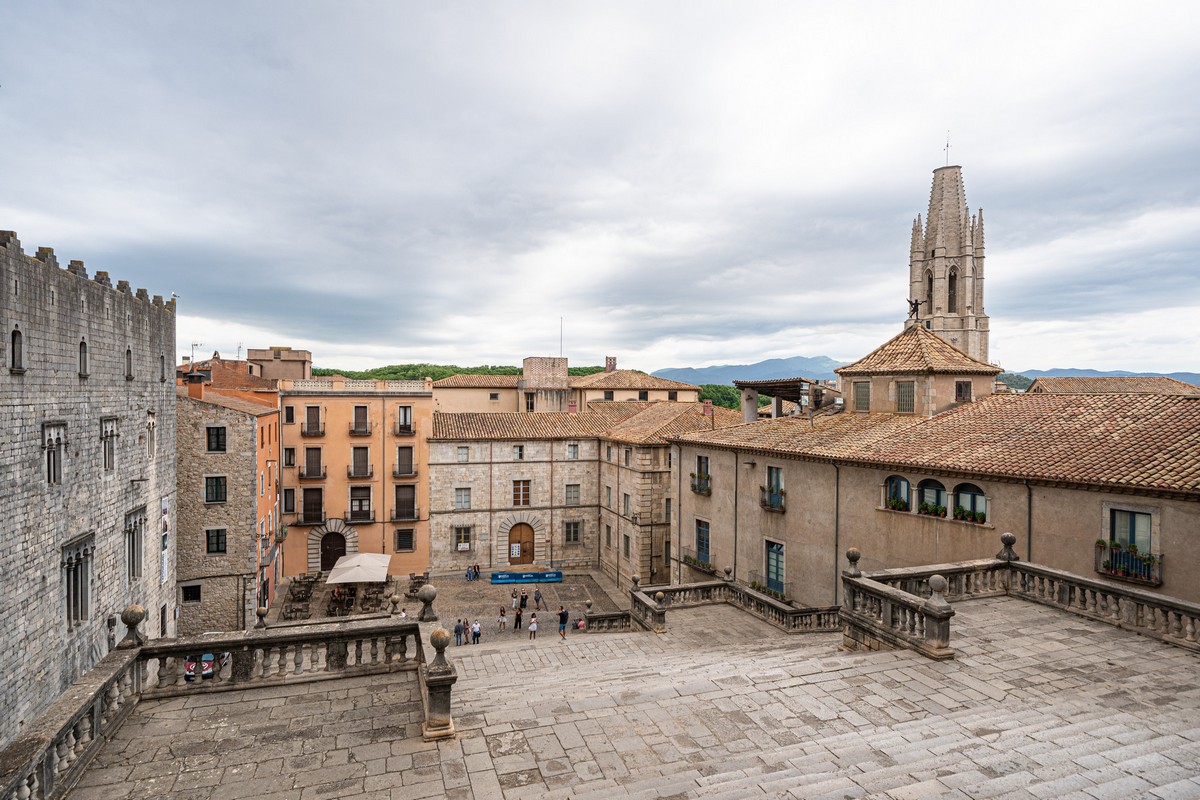 How many tourists in this pic? )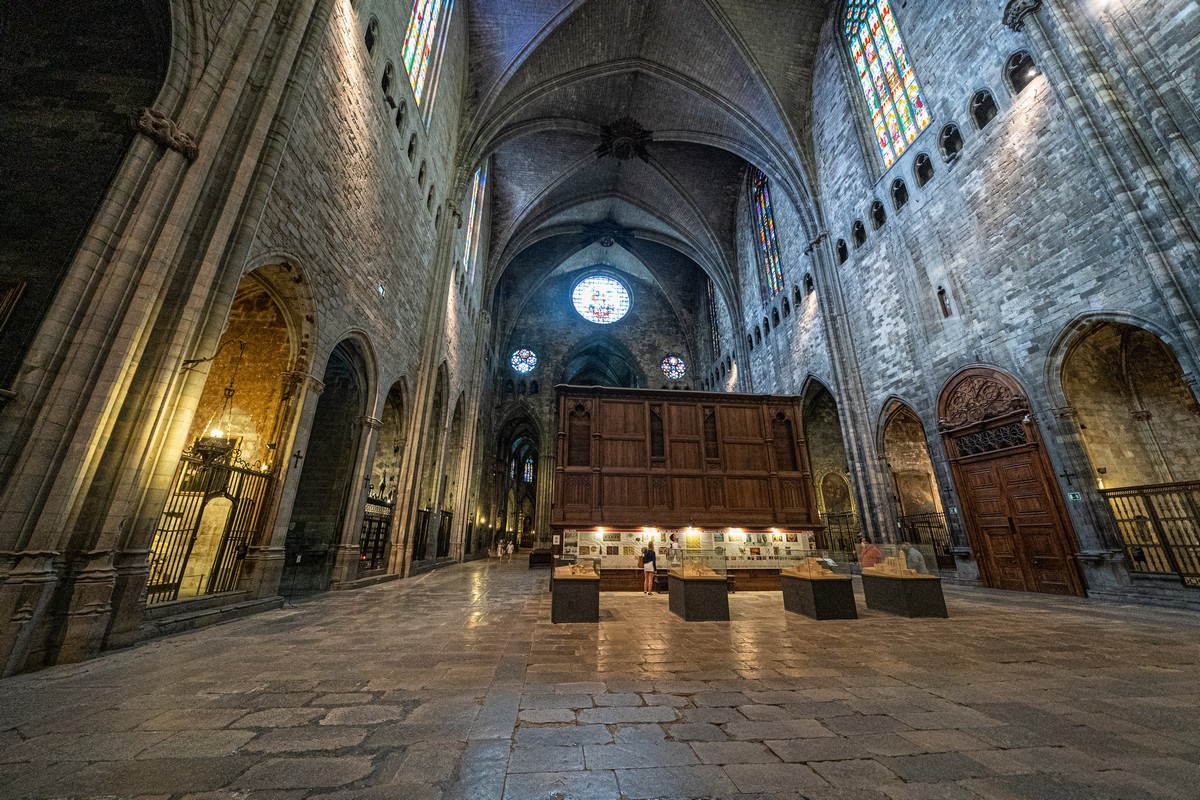 When there's no one about – it's the ideal time for a walkabout. Especially on the ancient city walls. Normally you'd be waiting ages in line to get up there ->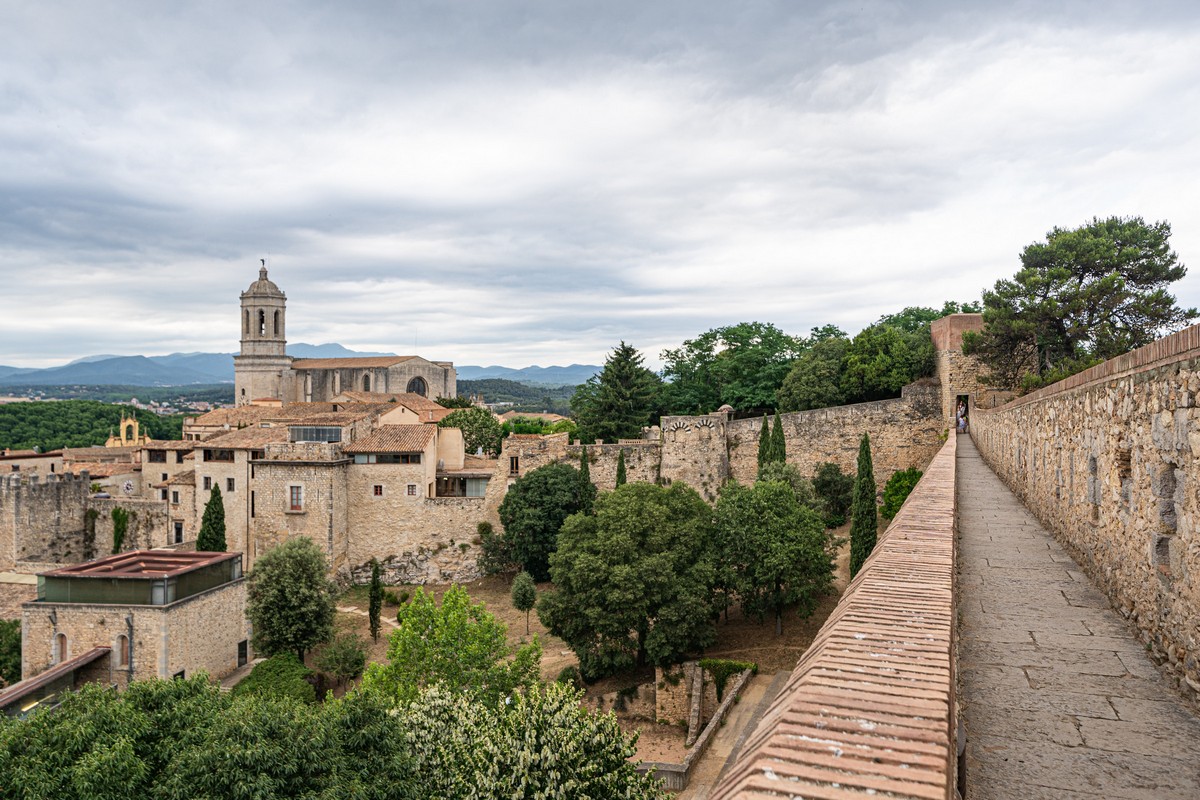 I hadn't been to Girona in exactly 25 years, so this was the perfect opportunity to update my fading memories of the city ->
This bridge was designed by Mr. Eiffel himself!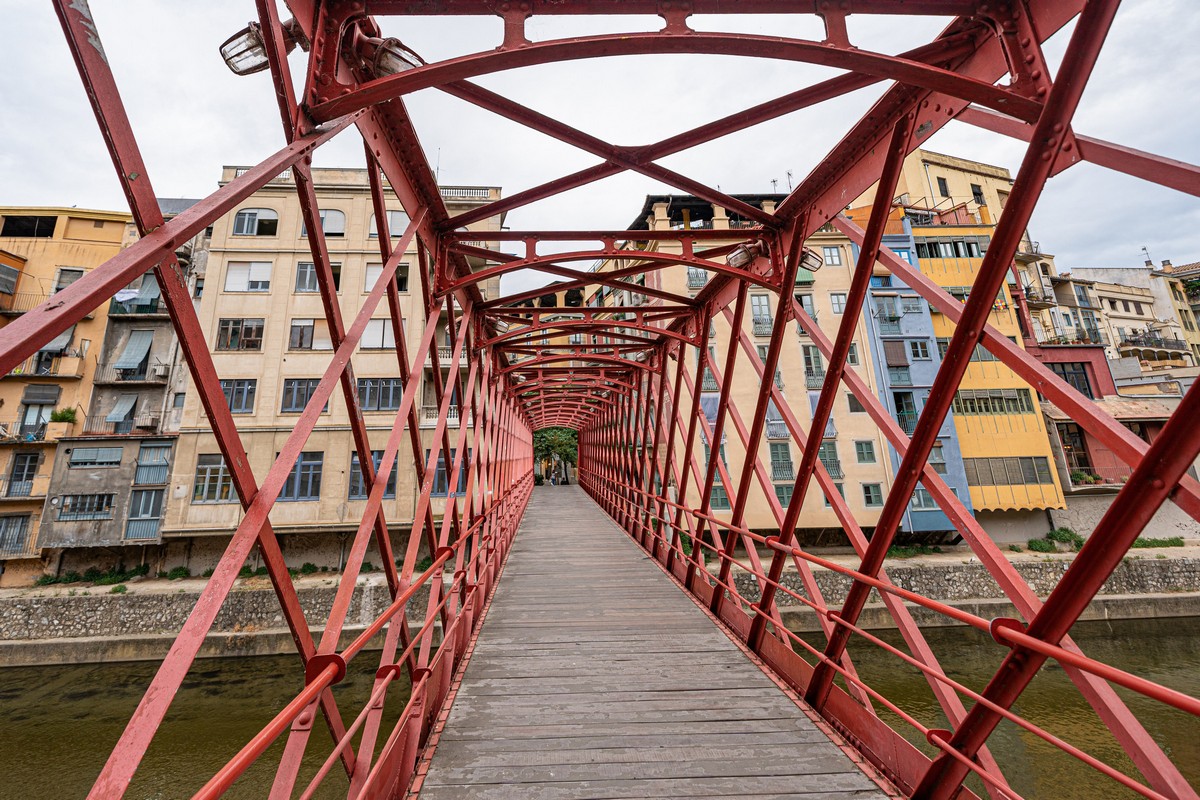 A most attractive city, and no one about!…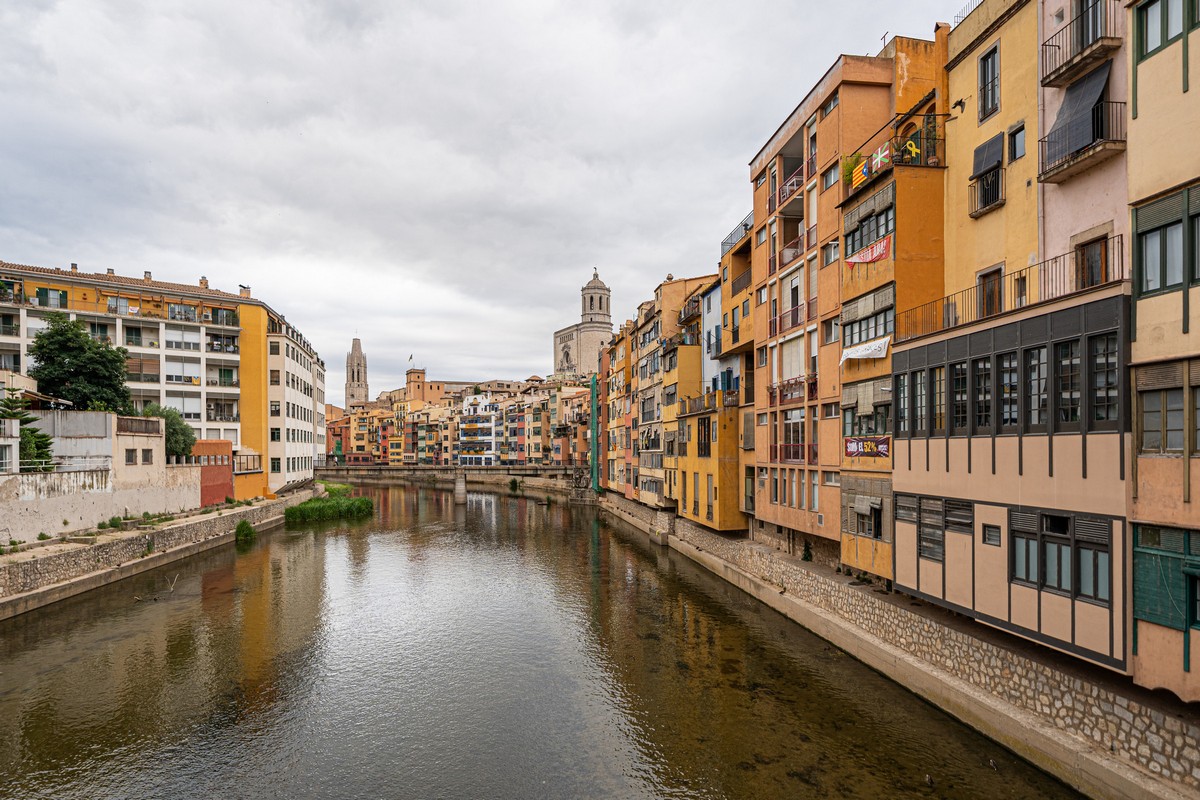 If ever I'm in this part of the world, I always try to get a drive along one of my favorite roads in the world in – the GI-682, with its crazy bends and wonderful views. This, too, was practically empty, so no chance of getting caught behind a slow-moving truck as usual (slow-moving – because the road's very hilly; caught – because it's hard to pass as it's non-stop sharp bends!).
Also must-visit when in Barcelona – Sagrada Família, which took nearly 140 years to build! ->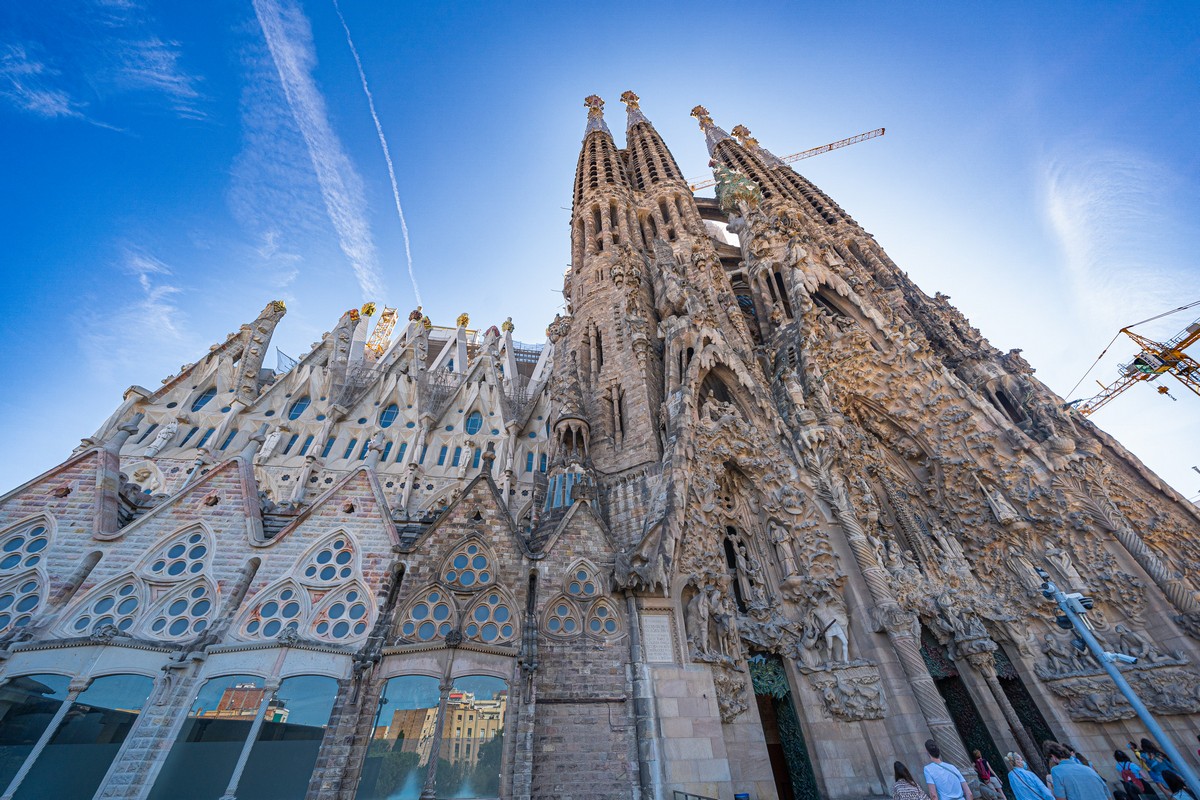 I'd been here plenty of times before and taken lots of pics already, but each time I'm here I'm back for more. Spellbinding sights – both inside and out…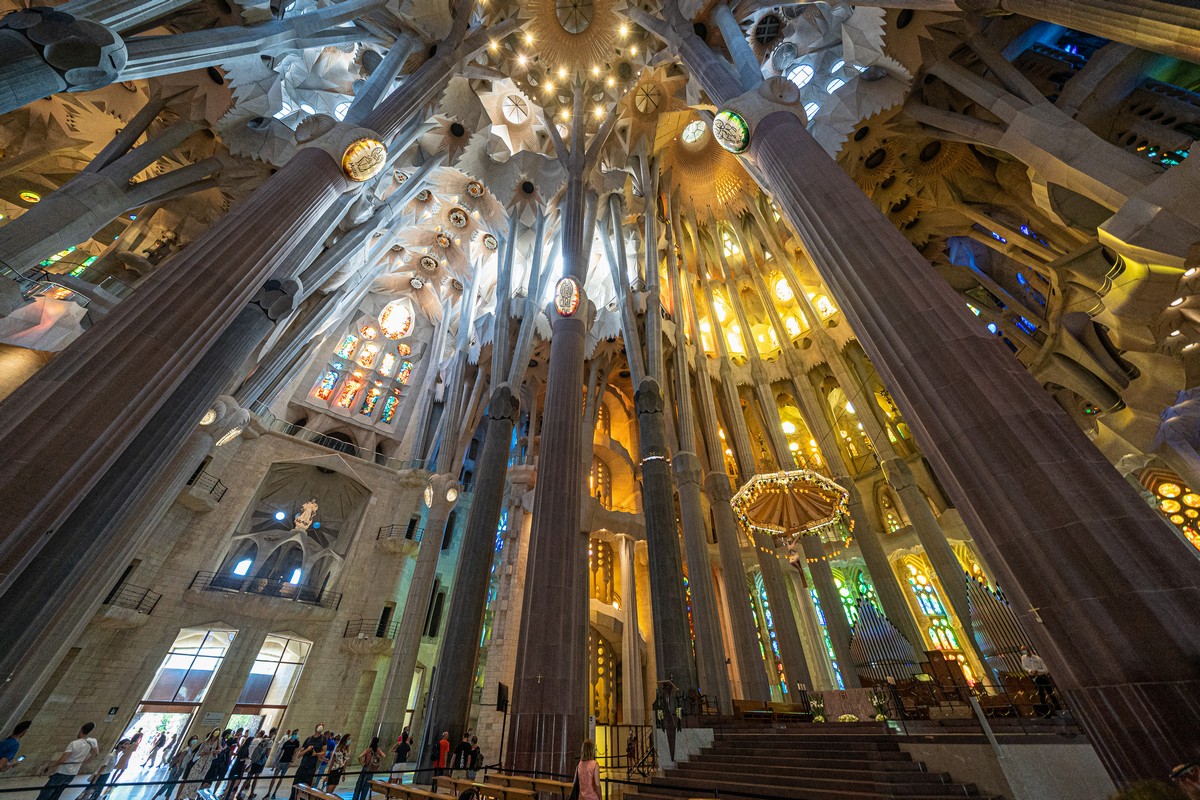 And once again – no crowds of tourists!
This year's re-inspection of inside was curtailed somewhat, since many of the rooms were closed. Have a look at the pics from my previous visit, during which we managed to get up to where the choir stands – up there above the (ominous, dark-templar-crusader-knight:) black statue ->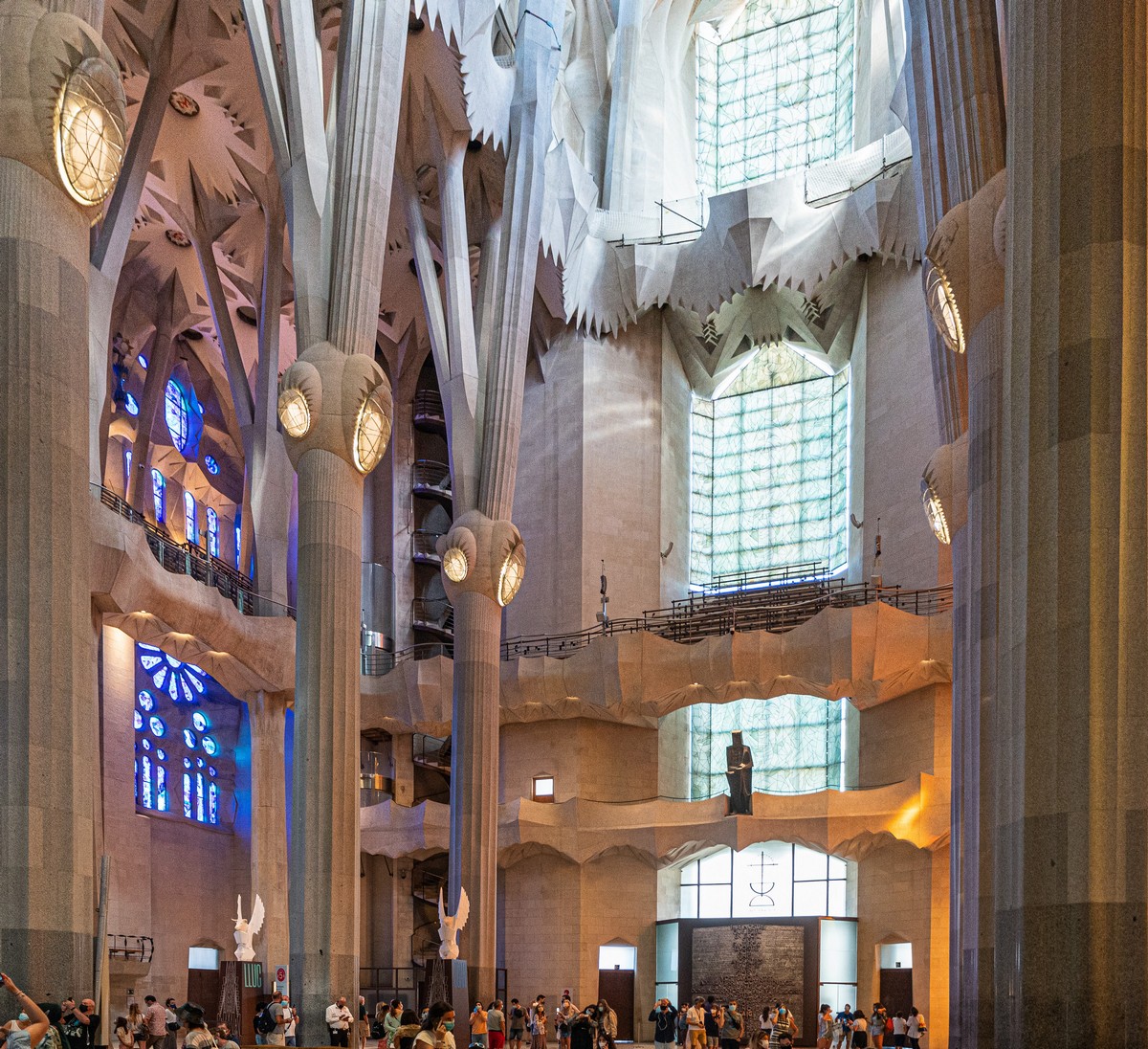 The detail above the entrance to the cathedral – gobsmacking:
Also compare the current view with that in my pics from last time. Indeed, construction is still going on. We were told how the original planned completion year – 2026 – has been put back till later. Not surprised given… 2020.
I'd been wanting to get back to it for ages. This time I managed it: Montserrat!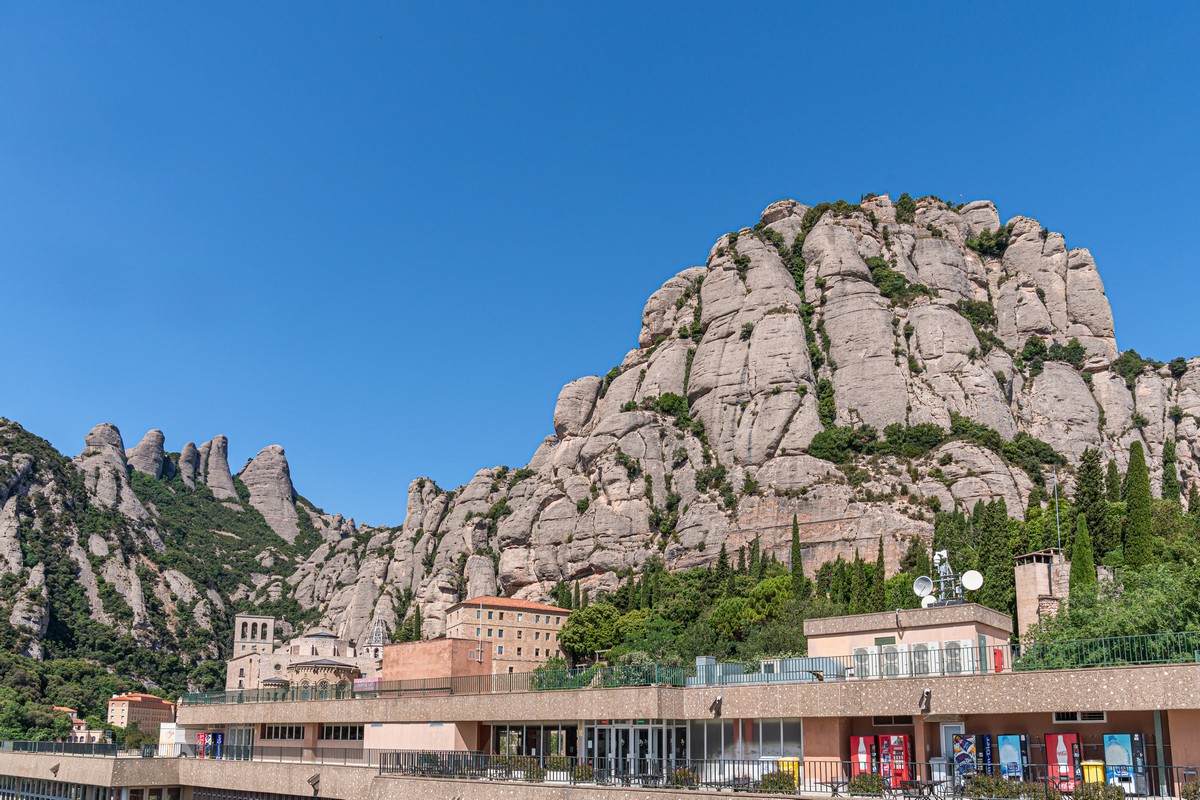 A wonderful place. The views all around – gorgeous!
For lazy tourists there's a cable car goes up the mountain. We would have walked up on the path, but it was rather hot, so we went lazy. Well, why not? There was no long line for the cable car as there is normally.
Paths fairly crisscross the mountain, but you need a full day for enjoying them, and cooler temperatures.
We wanted to get up to that cross, but somehow passed it by without noticing it. Never mind: that's a good reason to return!…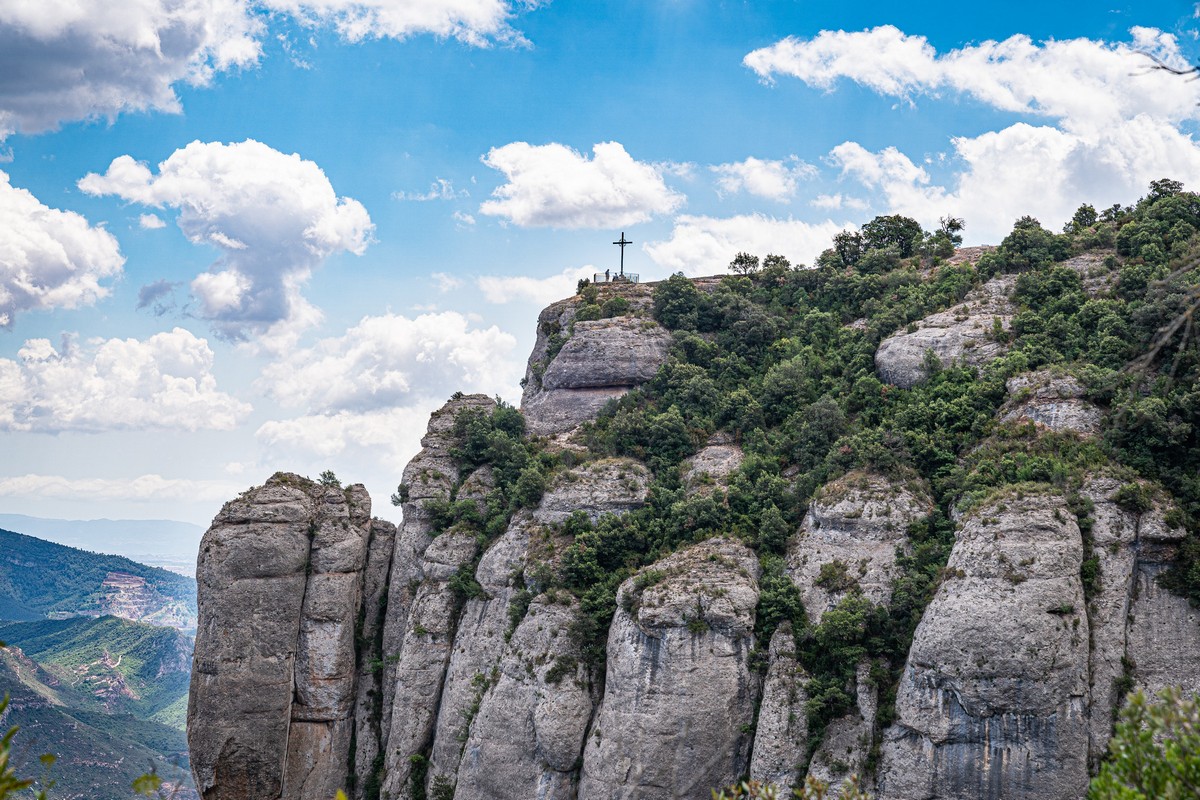 Elephant and Mummy rocks ->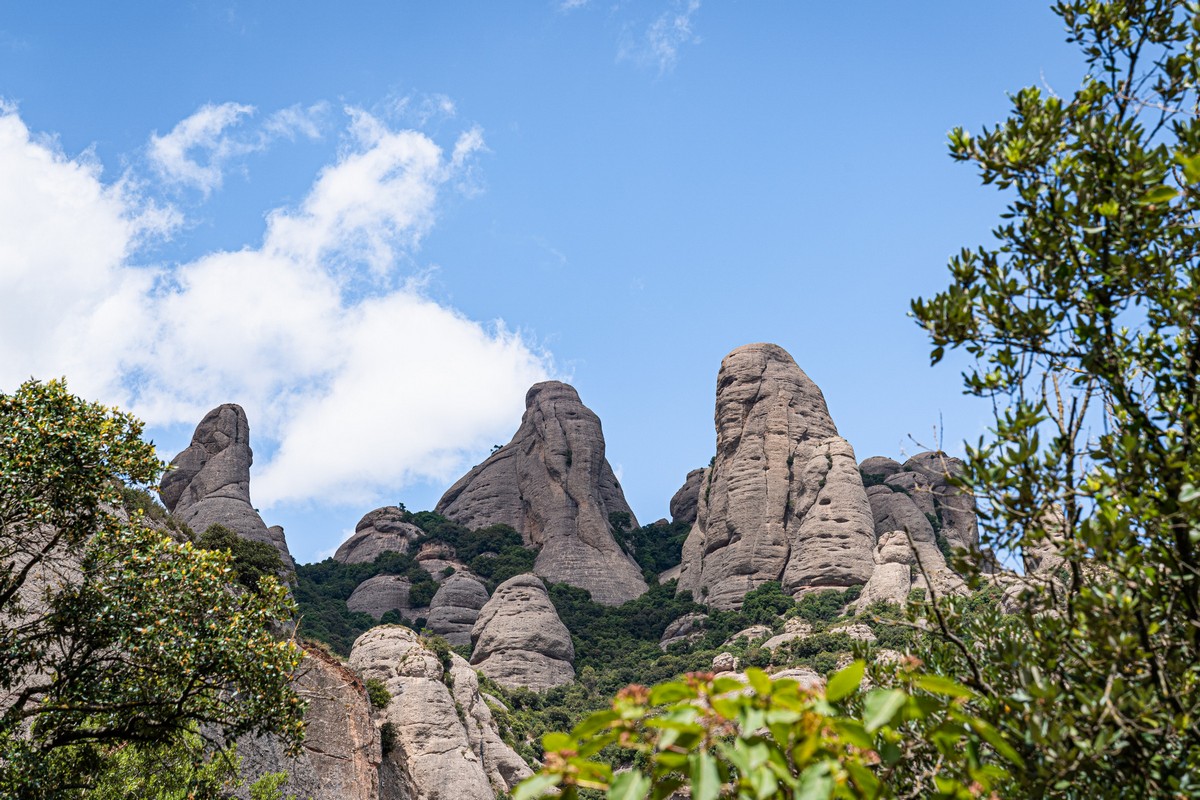 The monastery of the same name as the mountain ->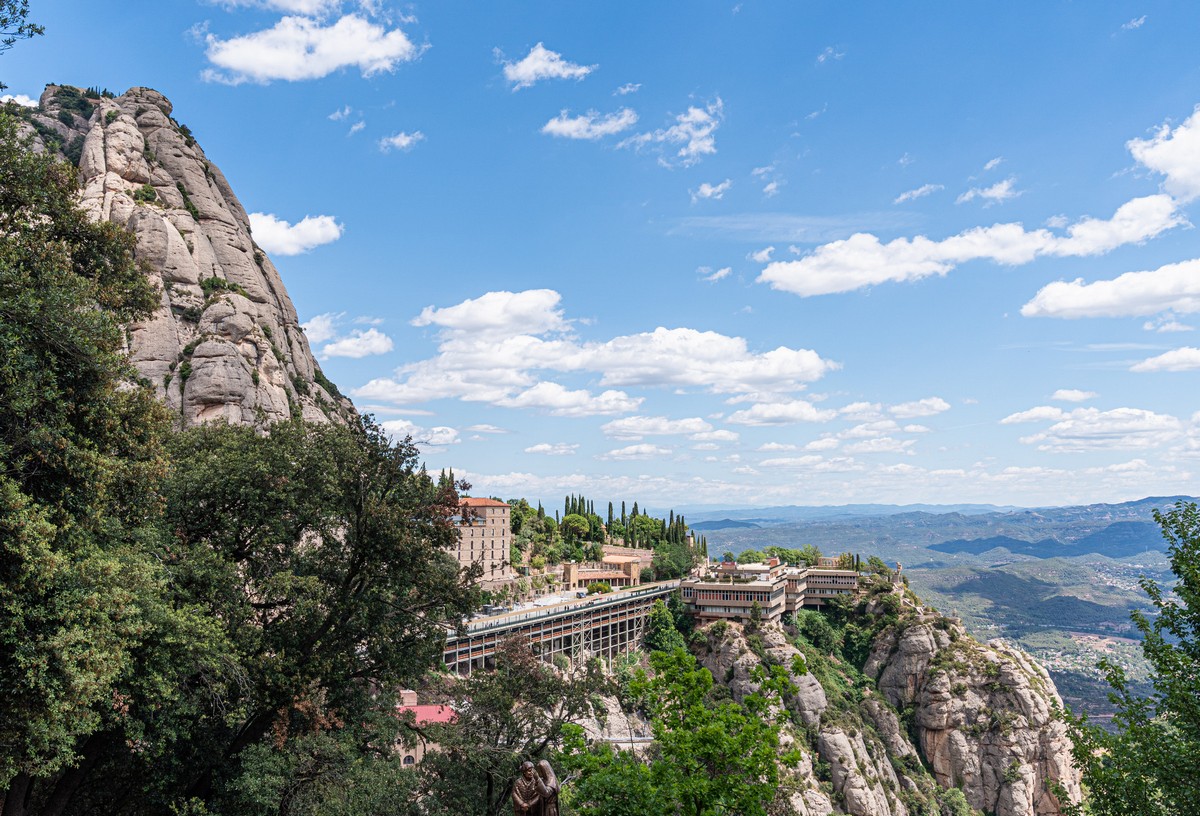 All very atmospheric!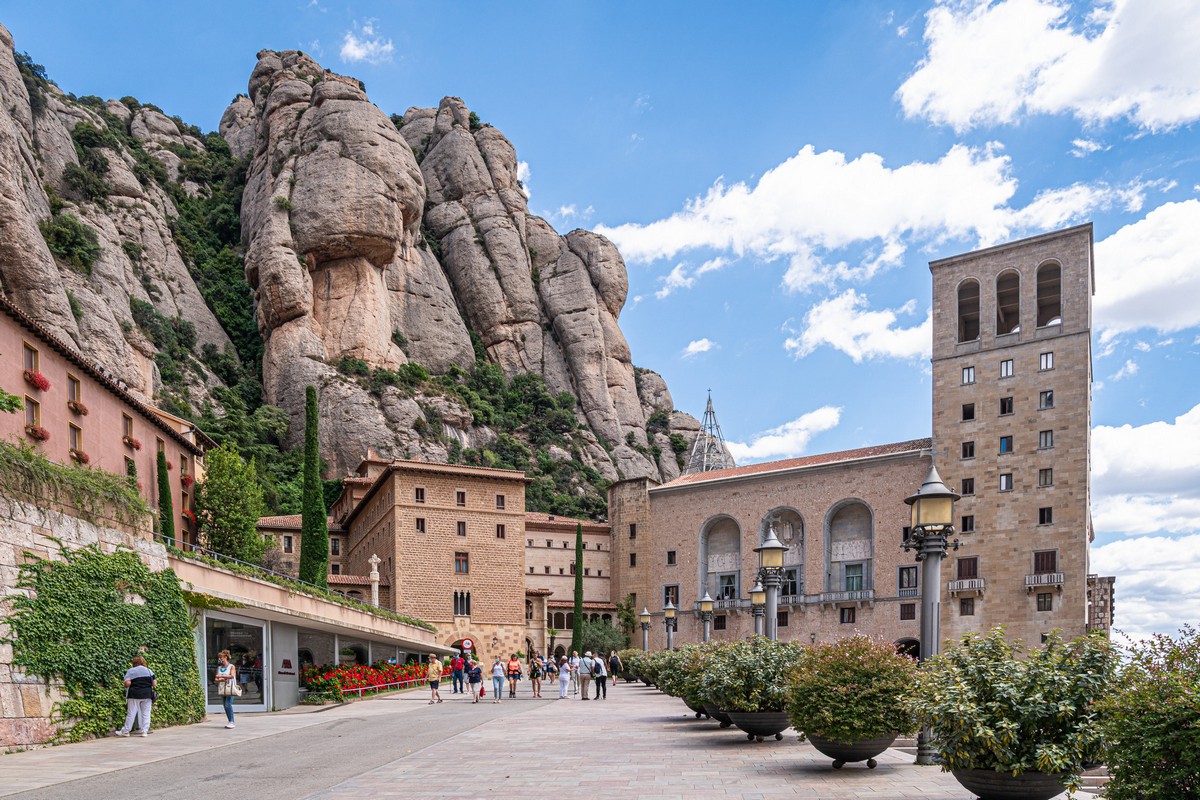 And almost no one around…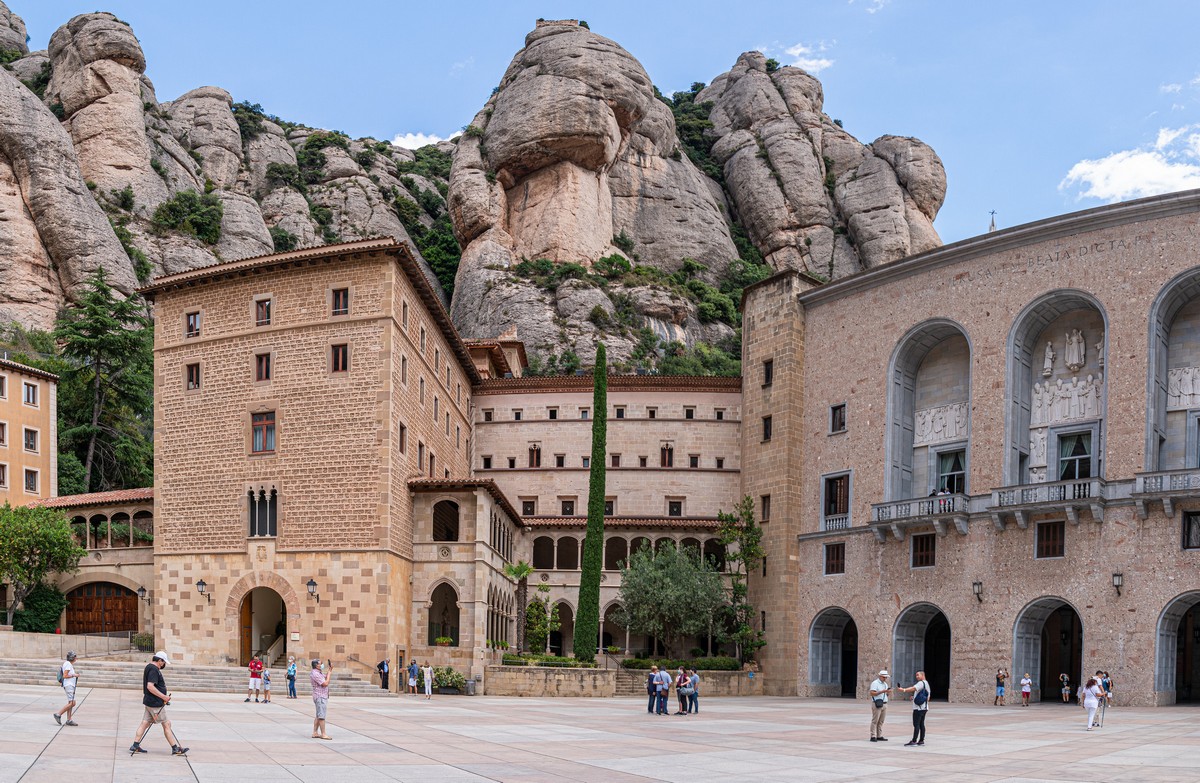 Here – completely empty! ->
And that was that. Express tourism – done. It felt unusual and a bit post-apocalyptic, but it being so quiet really was rather awesome.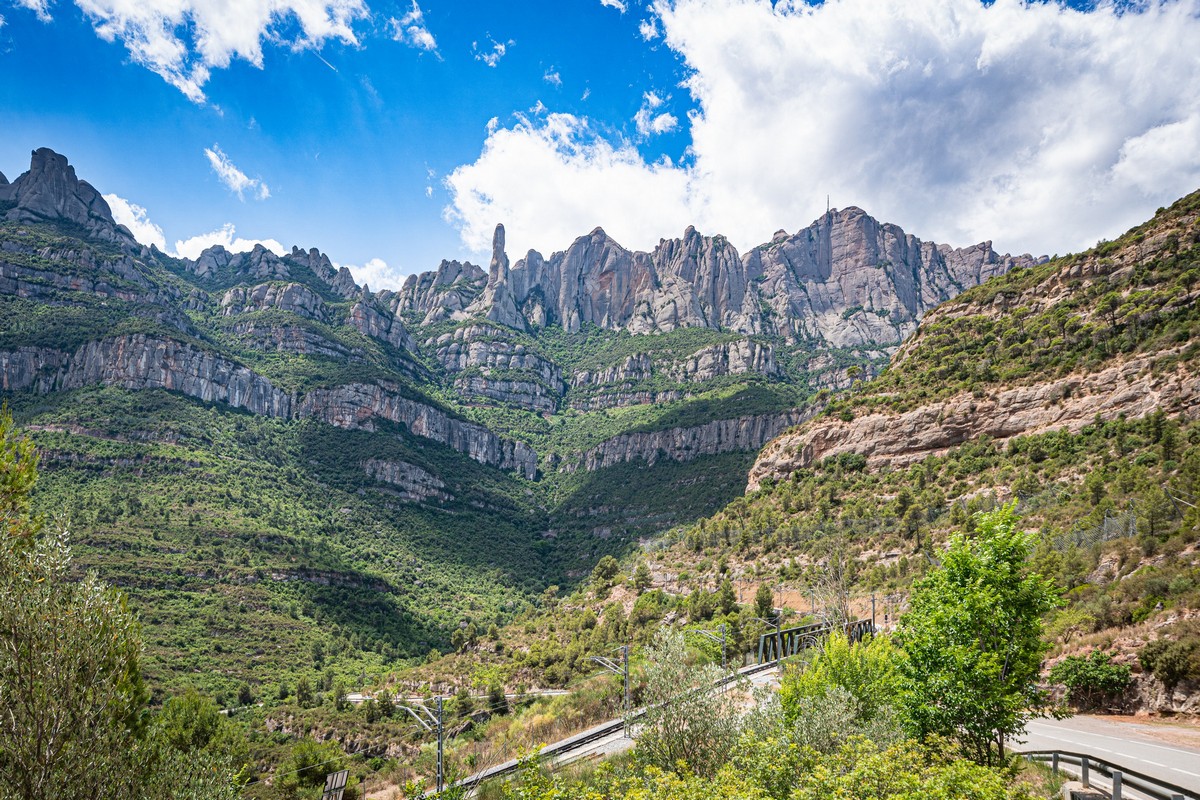 For dessert, a few words about the our hotel…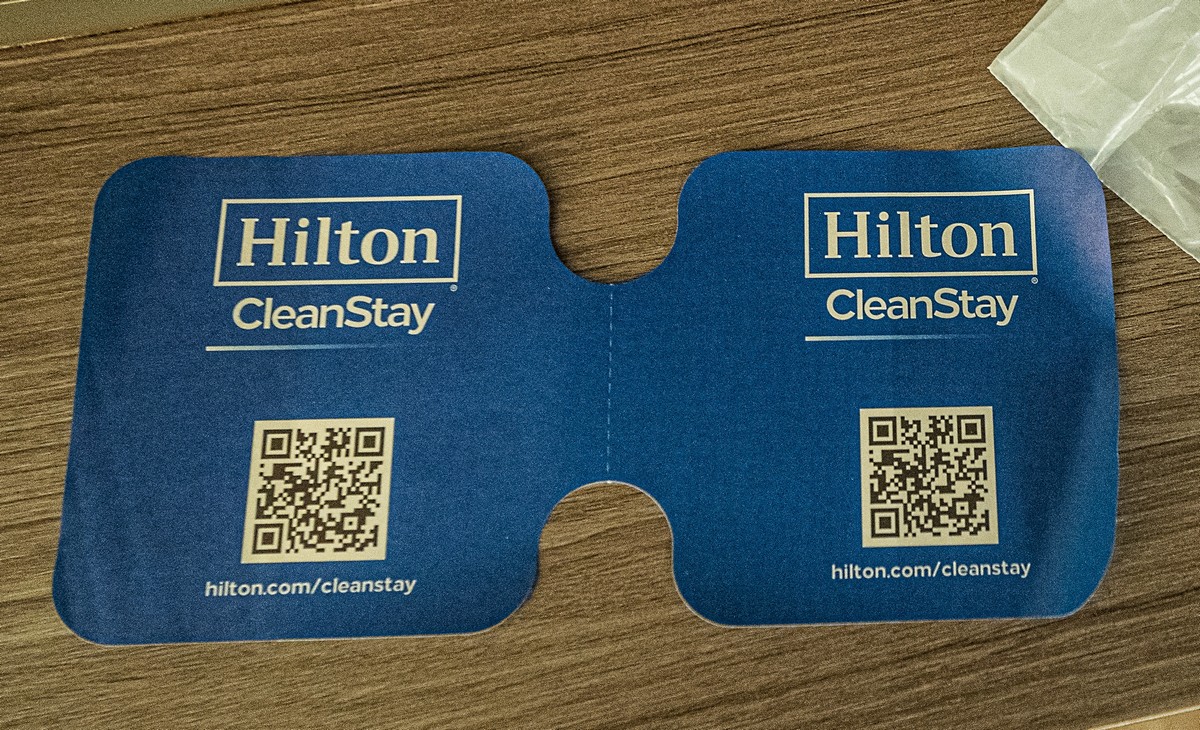 The view from the room – fine: to one side the coast, to the other the city: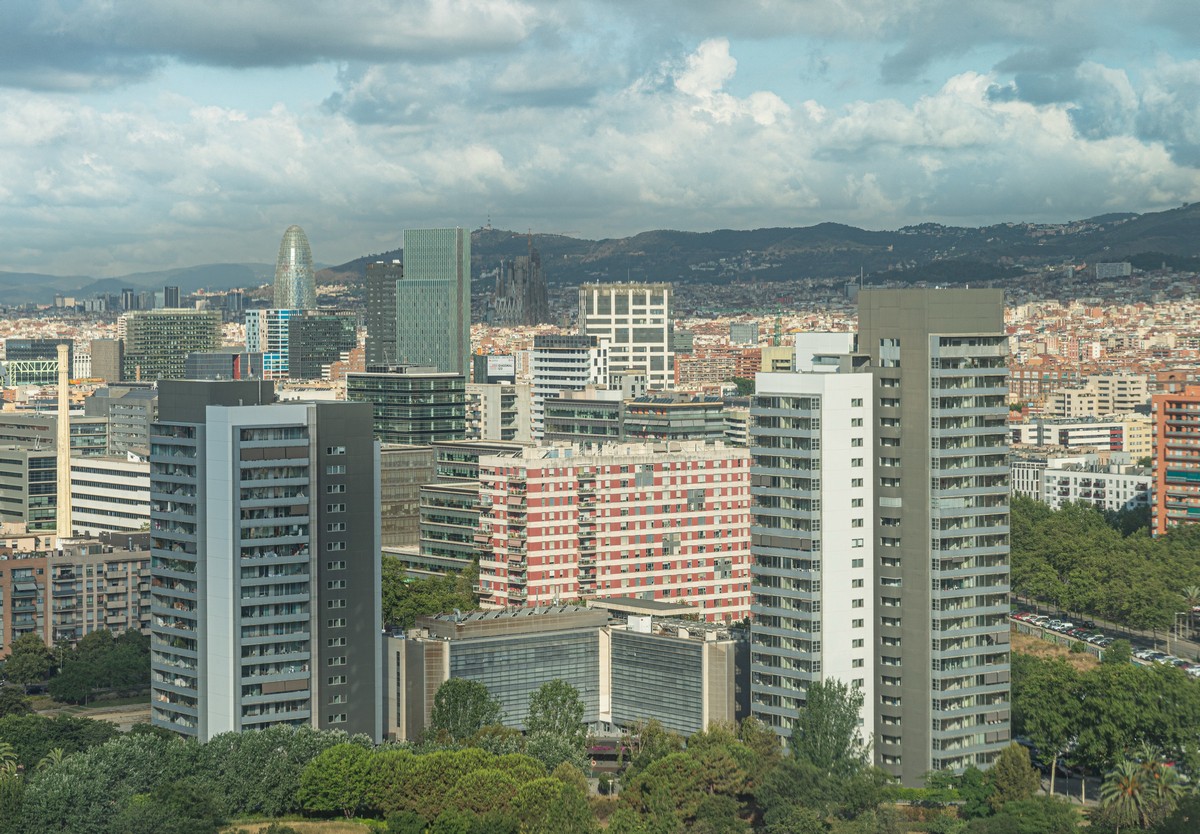 But, though it was a perfectly respectable global chain hotel, they sure did overdo it with the covid hysteria. They removed practically everything you're used to: mini-bar – empty! Bottles of water – none! Glass for toothbrush in the bathroom – absent! Glasses anywhere in the room – absent! Toilet brush – absent! Remarkably, coat hangers – present! But where's the logic leaving those objects to be pawed by every consecutive guest in the room, yet not the others? Then… Wi-Fi – worked poorly, and you had to pay extra for it! And there was me thinking this year is 21 years into the 21st century?!!
Never mind. It was worth putting up with that for a chance at a Barcelona visit, duly enjoyed to the full!…
The rest of the photos are here.