Welcome back to Barcelona folks!
After the few days of business in the city, as per, it was time for some express-tourism. Well of course it was – such a beautiful, sunny part of the world as this is! 'Tourism? But there's a pandemic on!'. Indeed, this post may come across somewhat provocative, and for that I apologize. What with covid still lingering, it's hardly politically correct to wax lyrical about visits to world-class tourist destinations now is it? A bit like… A Feast in a Time of Plague, even. So, here goes with my brief justifications: (i) we didn't go to Catalonia simply for tourism – this was a brief post-scriptum dosage thereof after our reason for coming – MWC-2021; (ii) we were super-careful and followed all the rules and observed all the restrictions to the letter; and (iii) I took plenty of pics while there, which really do need to be shared ). Justifications sufficient? Eek. Hope so…
Actually, though I don't encourage everyone to pile down to Barcelona/Girona just now as that would cancel out what I'm about to say, right now is a perfect time for tourism here. The reason is simple: all the places of interest for tourists are practically empty. For example, here's Barcelona's famous La Rambla; normally you can't move for the crowds. Look at it today: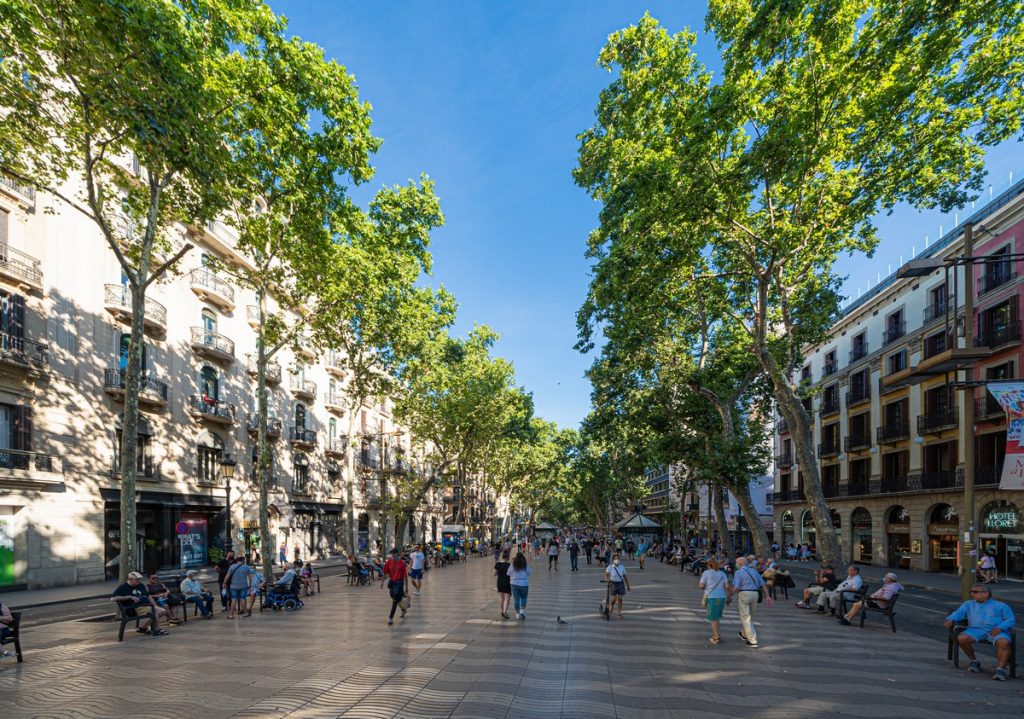 You'd think it was February or some other low-season month.