Sagrada Família: unfinished uniqueness.
Hi folks!
Herewith, a brief report from our next Spanish city – Barcelona. Whenever I'm here I try and get myself to the Sagrada Família – the most grandiose building of Barcelona, and possibly of the whole country. Breathtaking, magical… this construction hardly needs an introduction.
This time my Sagrada visit turned out to be wholly unusual. But I'll get to that in a bit…
Construction of the church began in 1882, but was repeatedly stopped due to lack of funding or wars. Today it's back to being built again, with completion expected in 2026.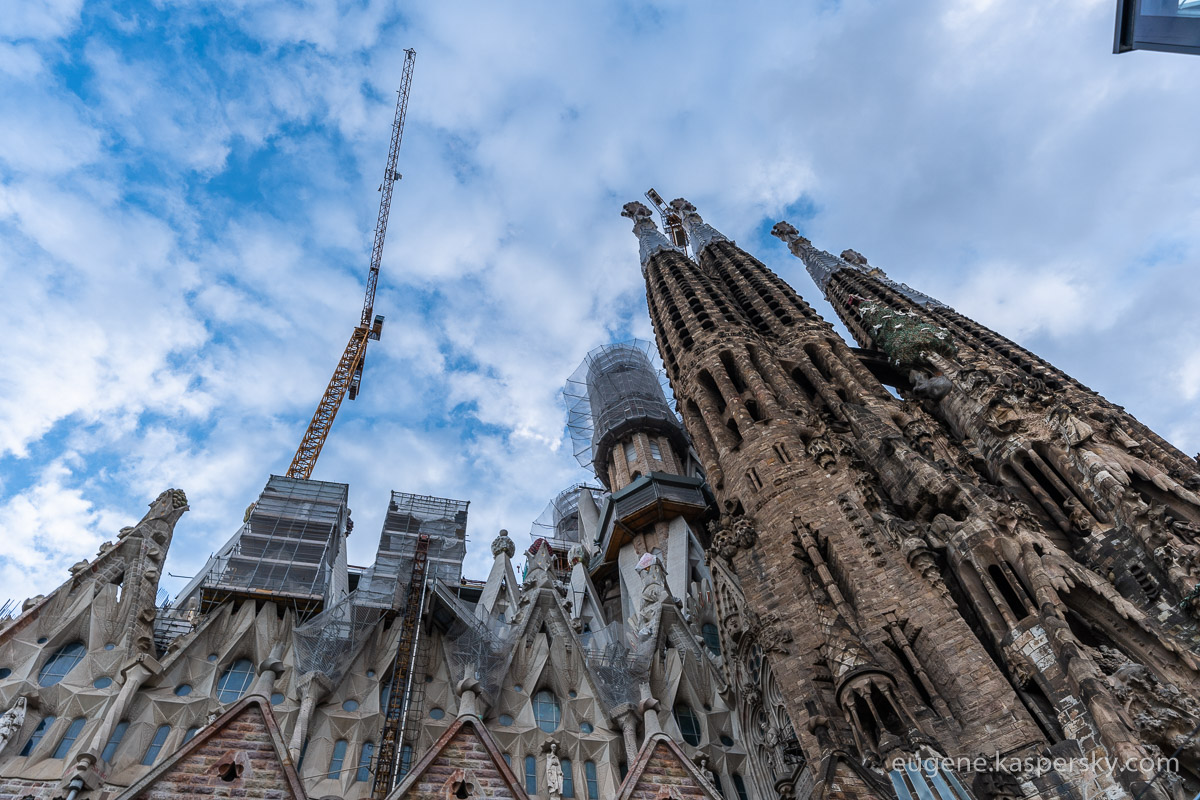 On this scale model the gray parts are what's already finished; the yellow – what's planned.
Every time I look up at the multitude of different details above the entrance I find something new. This year – it just had to be the turtles (which have been following me around all year:).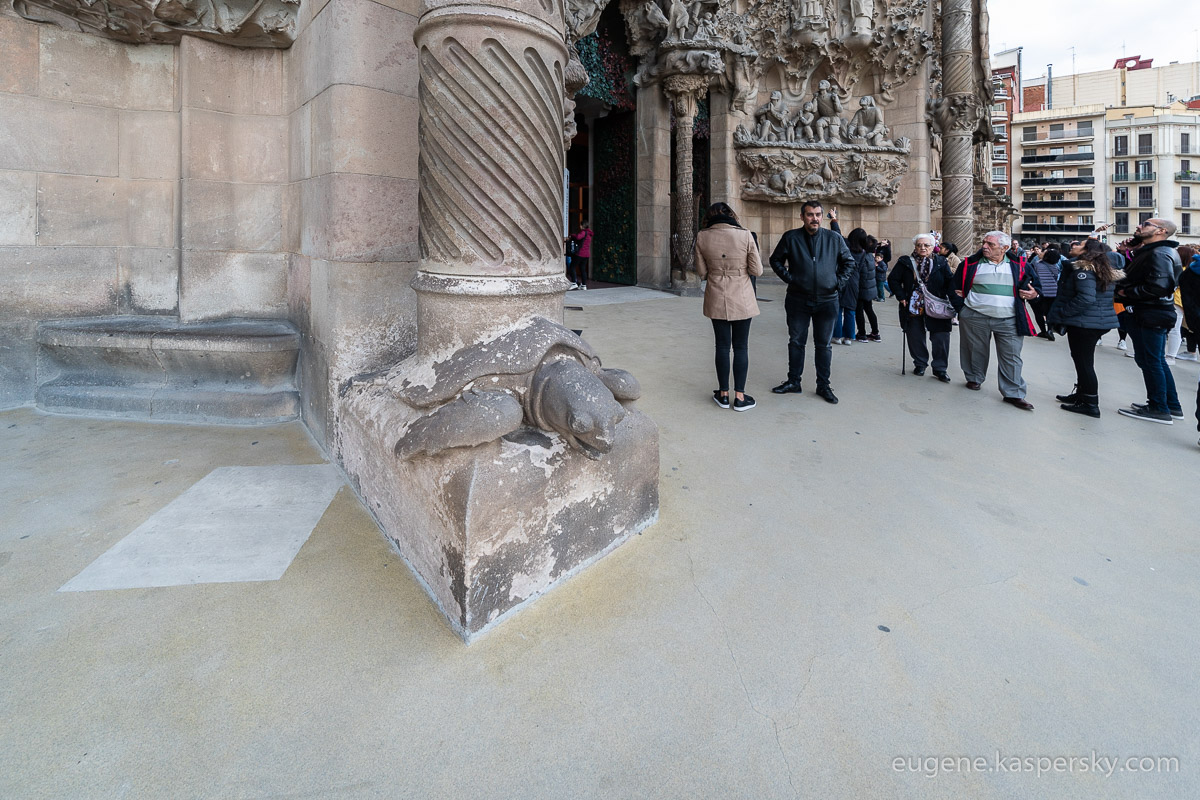 A guide is needed really to find out the stories behind all the different elements here.
We were told how one of the architects working on the façade was Japanese. Aha – could that be why some of those faces have an oriental look?!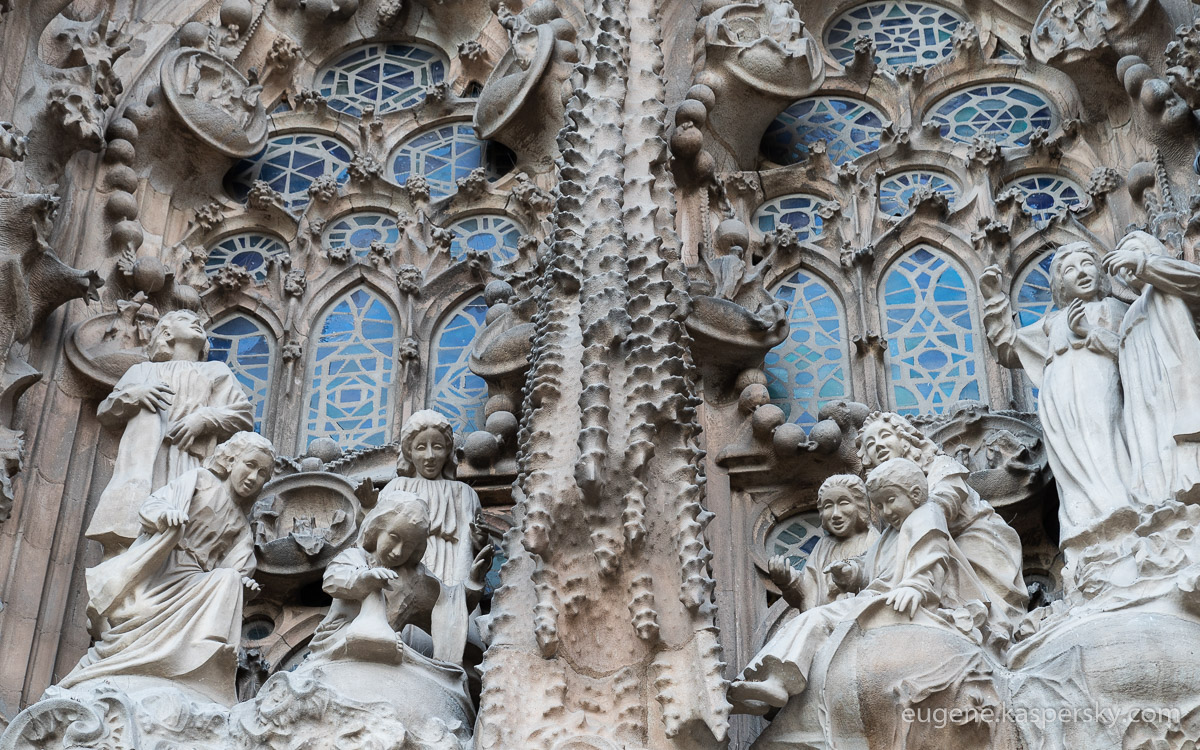 Also in that hodgepodge are hares, birds and other decorative elements. But you really need to search for them.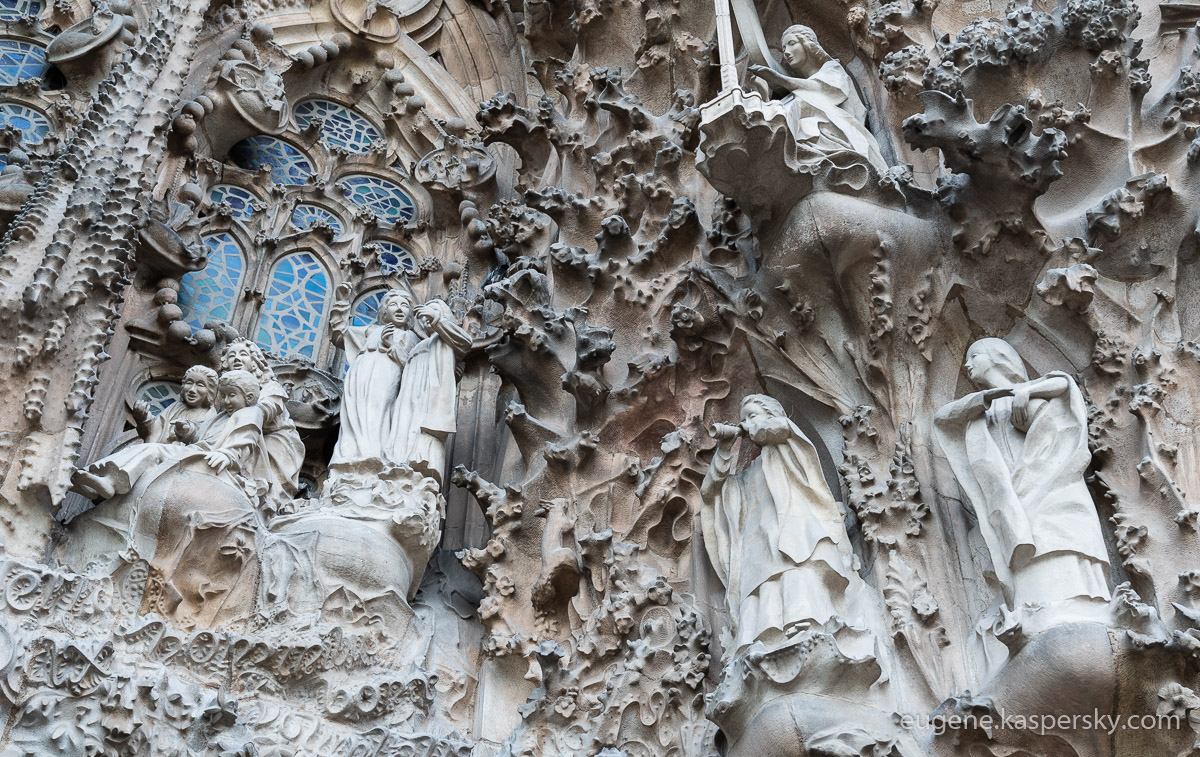 This threesome here – the leftmost figure…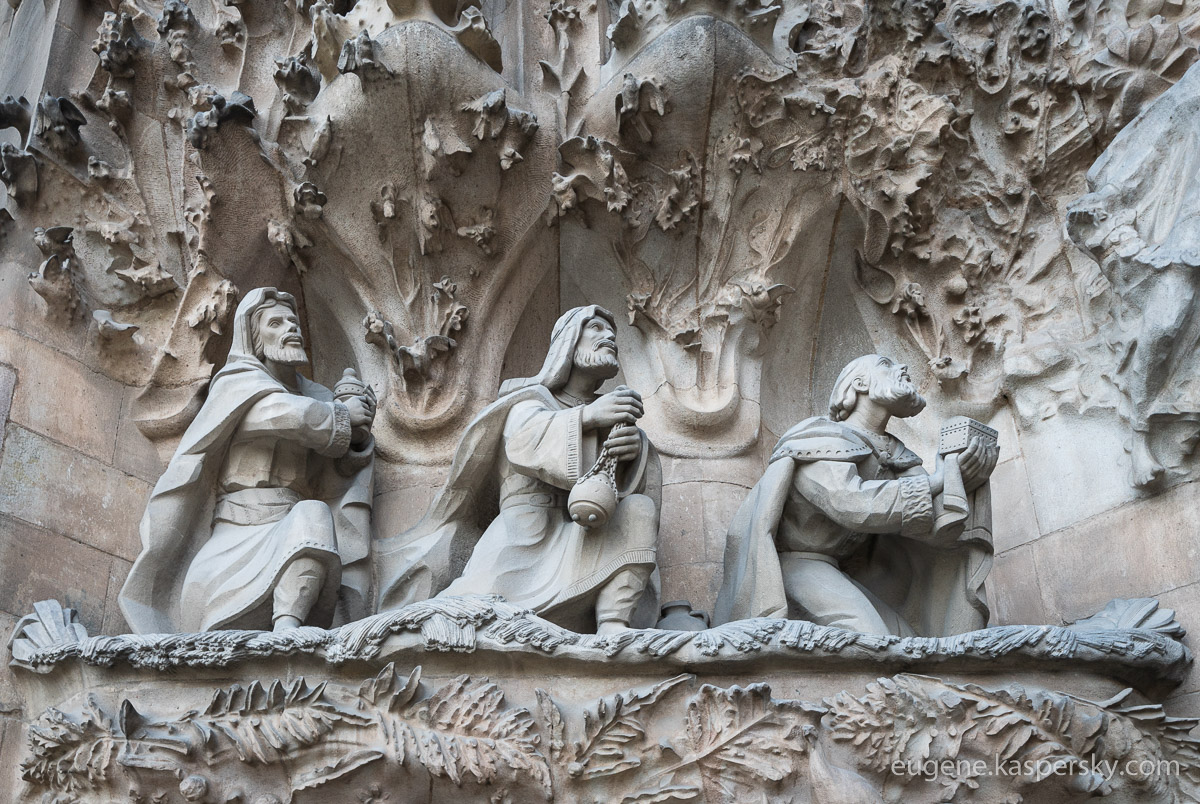 Wait…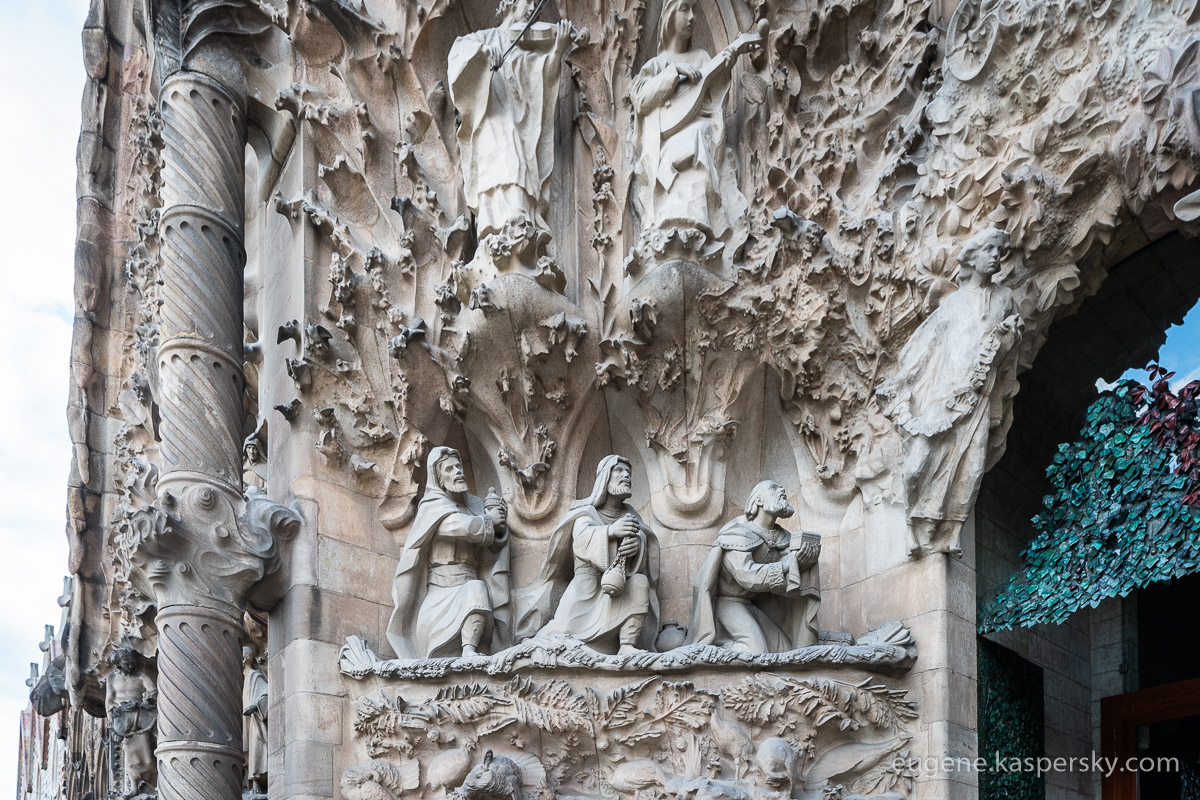 Isn't that Sir Richard Branson?!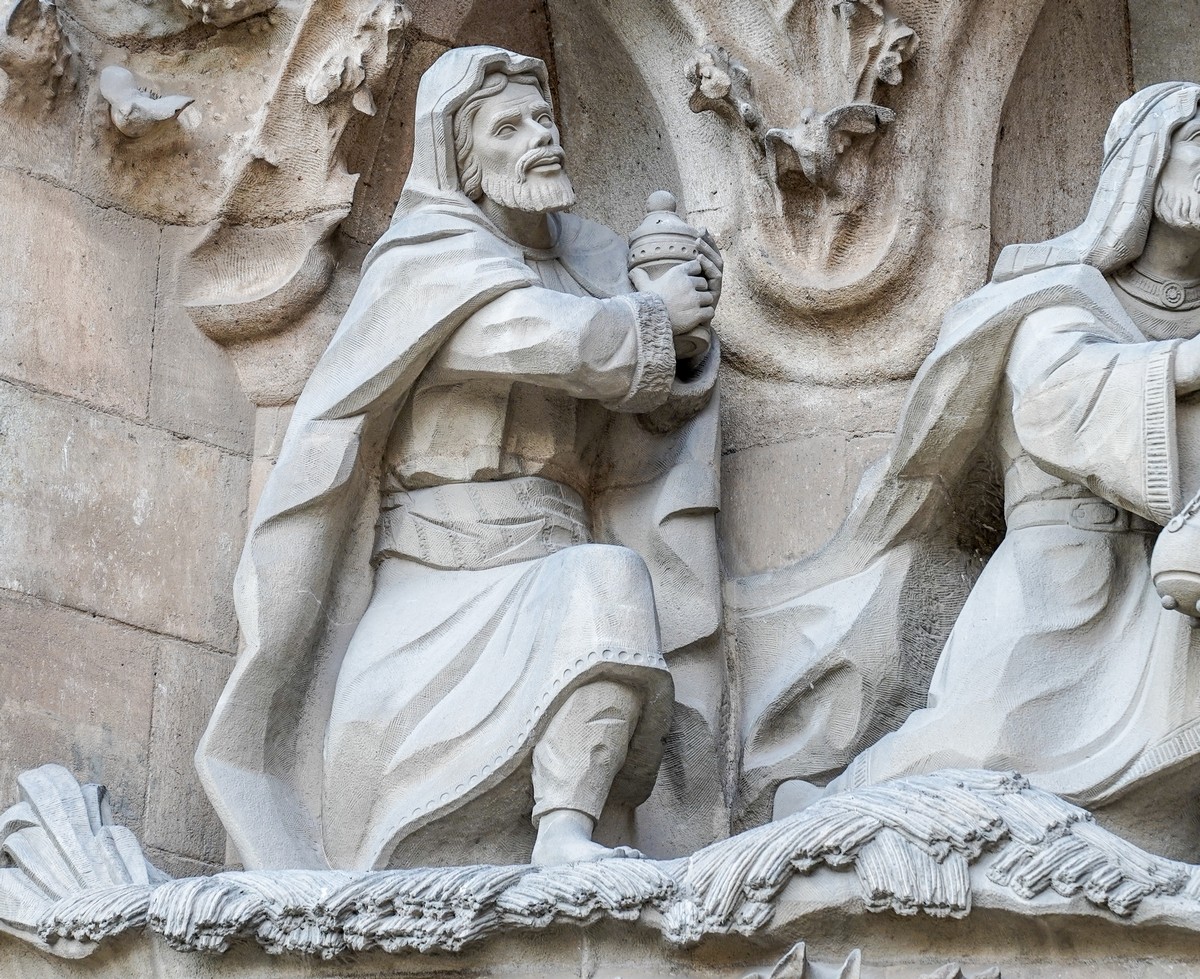 We head inside…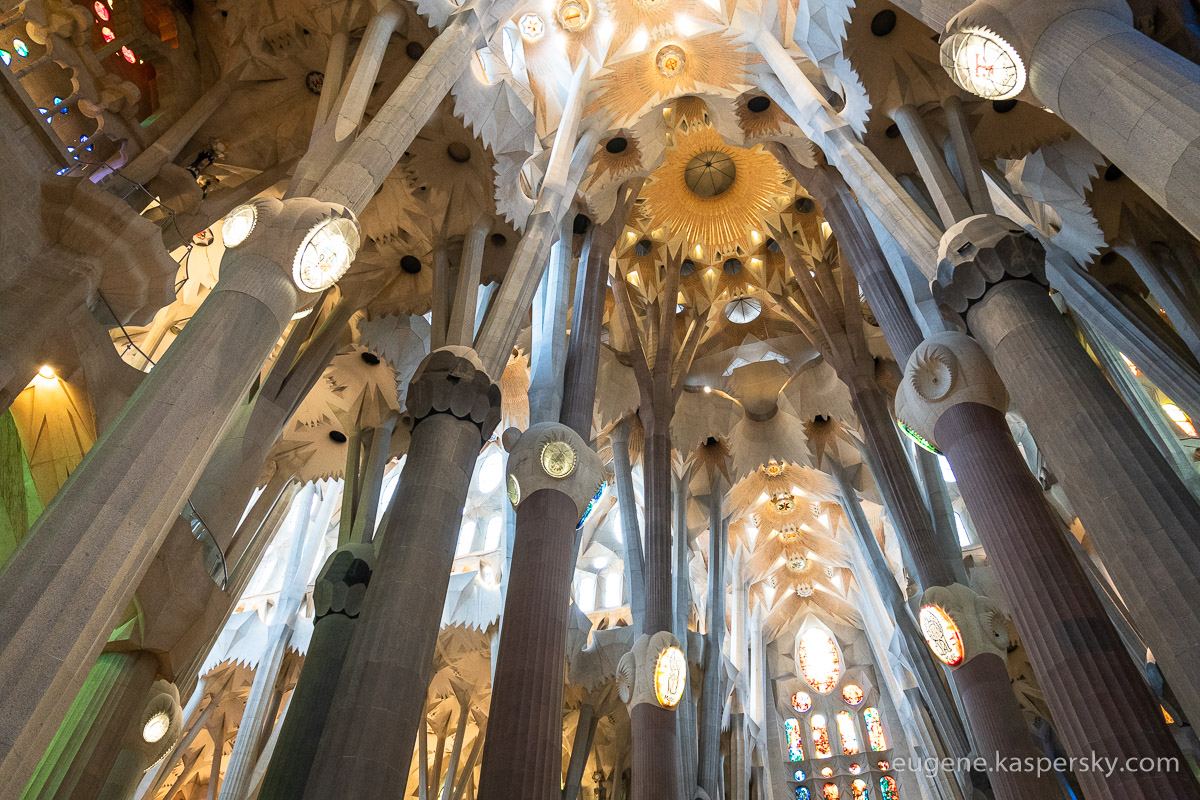 I always feel I'm not a homo sapiens who's in a large church here, but a… cricket perching among tall blades of grass pressed together into columns, which rise up and then branch out at the top in the wind!
A sacred, magical experience. Hypnotic almost…
Steps…
You can get to the top in an elevator. But with a staircase like that – we really don't need it ).
We climb up to the second floor. Amazing views:
It's almost like a massive jigsaw puzzle – just soooo many different pieces. Fairly mind-blowing. I don't understand what they all mean; for the curious among you – enquire on the net.
Stained glass windows: blue – east/dawn; red – west/dusk.
For the choir:
And now the answer to yesterday's quiz question!…
The little black squares are musical notes! A depiction of Middle-Ages songs: four lines and the square notes!
And the answer to yesterday's PS-quiz question: it's the central… er, nothingness that runs right down the middle of the above-shown spiral staircase, where there's normally (I think) a central pillar!
I you look up there, there's M.L.'s camera peeking down at the top ).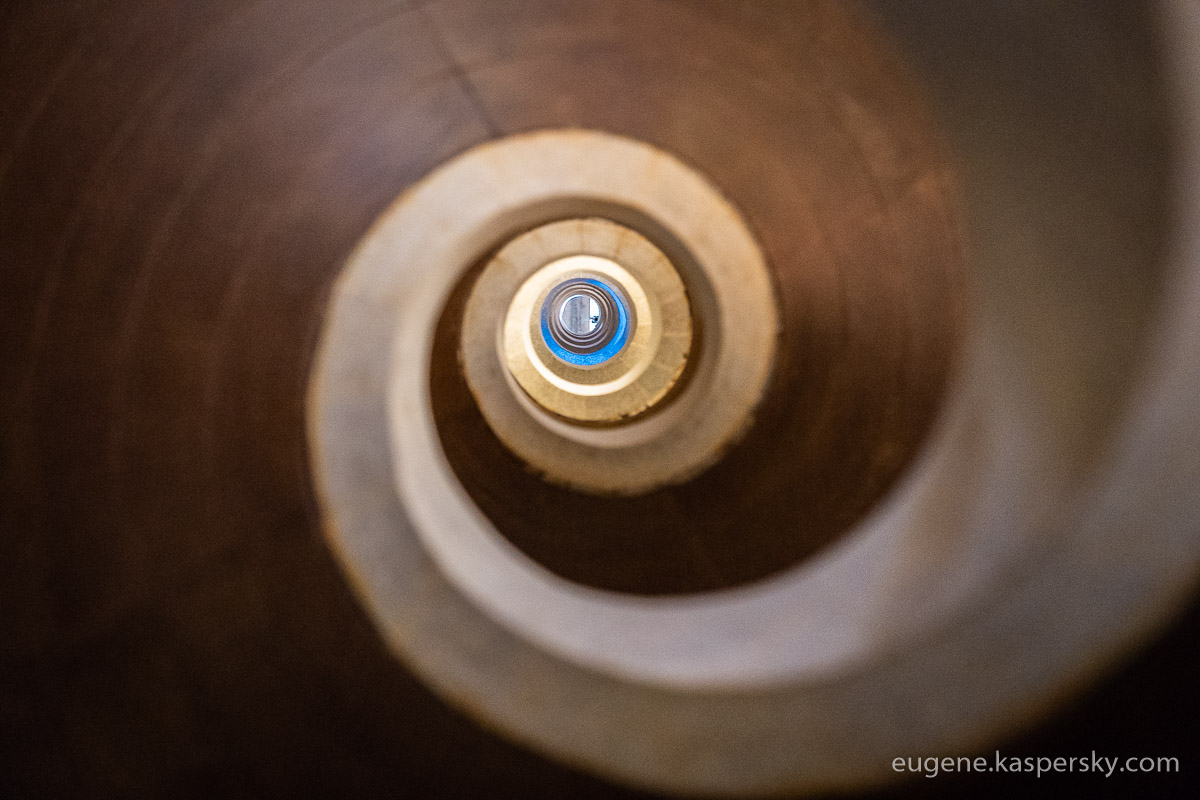 At this point we decided enough was enough of Sagrada for one day – we needed to come back down to earth (metaphorically; M.L. – physically too!). But we'll be back… I wonder… for – or before – the gala opening in eight years?…
This and the rest of the pics of Sagrada Família – all in hi-res – are here.
Bye for now; back tomorrow…