Jabby Birthday! 24 years and Kounting…
We have a long tradition of celebrating the Kompany's birthday in the middle of July every year. I say every year – indeed it was every year since 1997 – but, alas, last year we had to break from tradition, for obvious reasons. But that only made us all the more keen to bounce back to normal this year, continuing where we left off in 2019 – with a big bang!
It was touch and go, of course, whether it would go ahead at all this year given the ongoing… situation, but in the end – yeh! So on July 16, again on a bank of the river Volga at a hotel complex in the countryside outside Moscow, it was time to party: party hard, party fun (as we always do), and this year – party safe!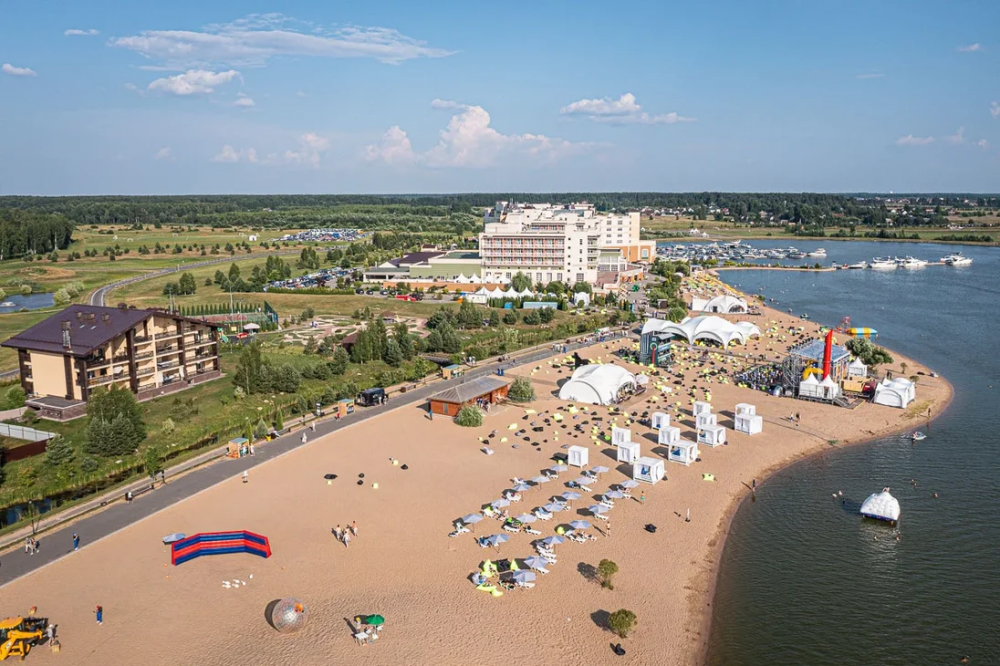 'But, like… what? There's a global pandemic still raging!', I can hear some of your say…
Hold your horses. Back up a bit, and here's a bit more on 'partying safe'…
All the K-folks in attendance not only had to be double-jabbed or certified as full of antibodies – they also had to be tested negative for covid on the morning of the bash at HQ before getting on the bus, or right outside the venue before being allowed in. Quite right too!
All righty. Now for some pics from the shindig…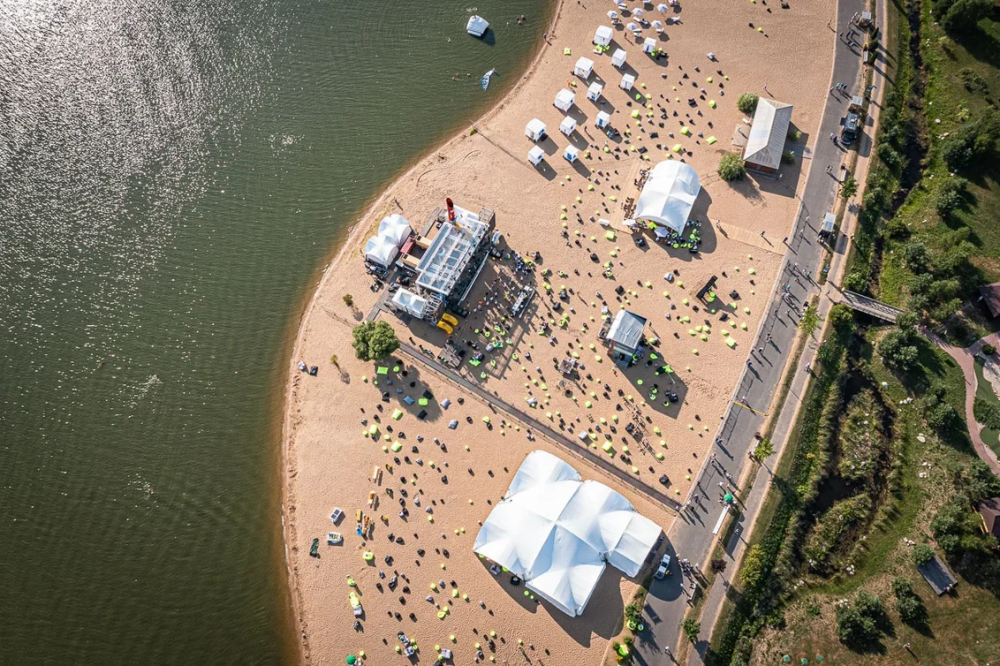 Plenty of room for social distancing ) ->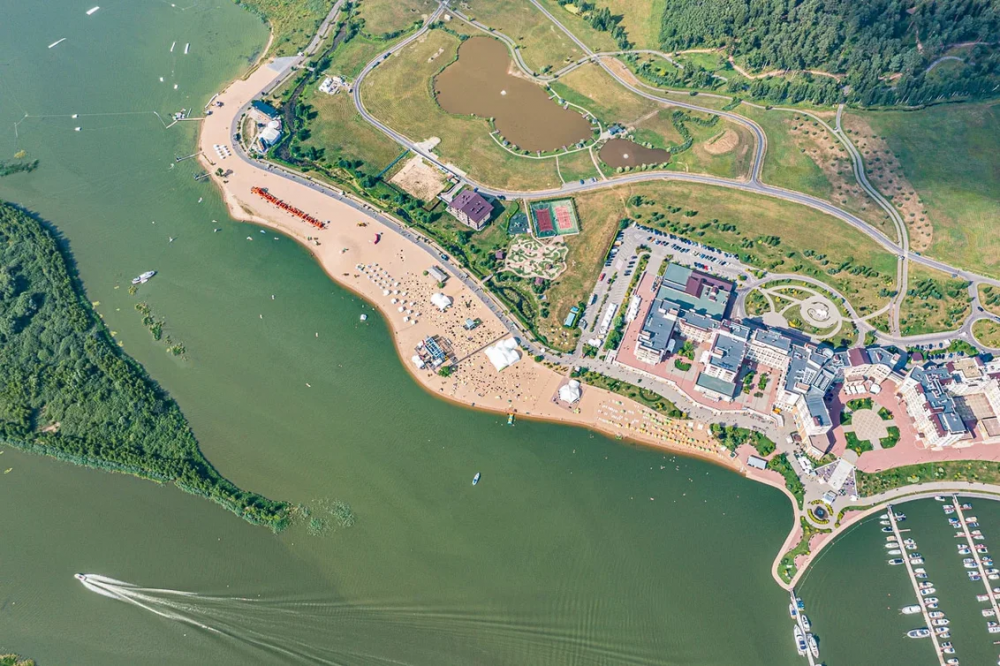 Drone video:
There's always a theme and slogan for each year's gig. This year:
In a few words: much fun, plenty… concrete, industrialization, techno-drive… And the icing on the cake – music festival! Perfect!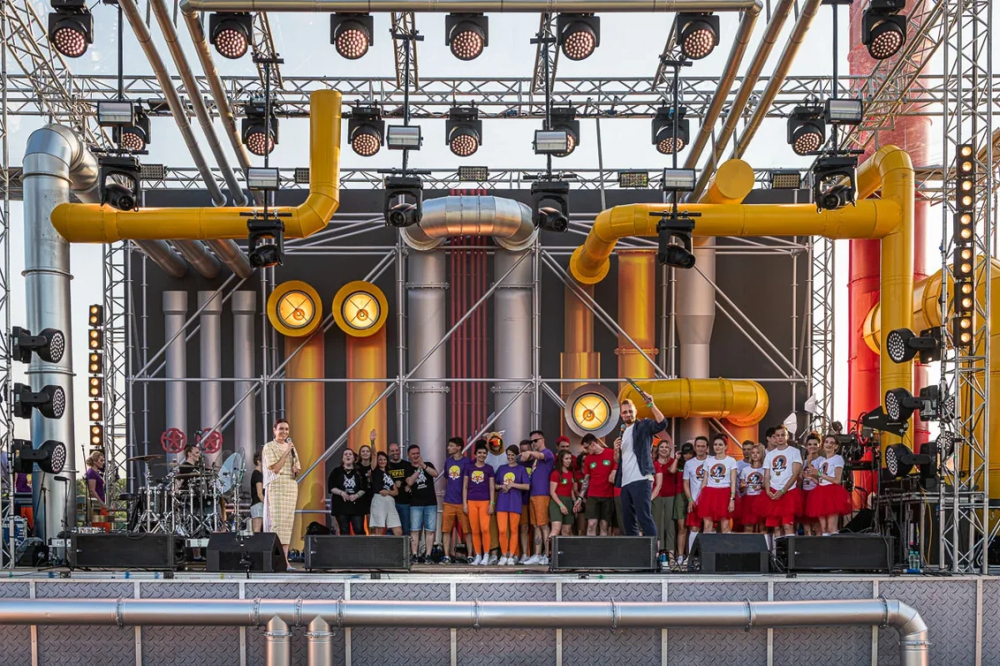 Now, a few fun stats and facts…
Creating the 'factory' required:
• 350 meters of pipe;
• 197 lights;
• 45 m² of LED screens;
• 1.2 megawatts of electricity;
• 24 truck loads of equipment.
And in terms of eats and drinkies: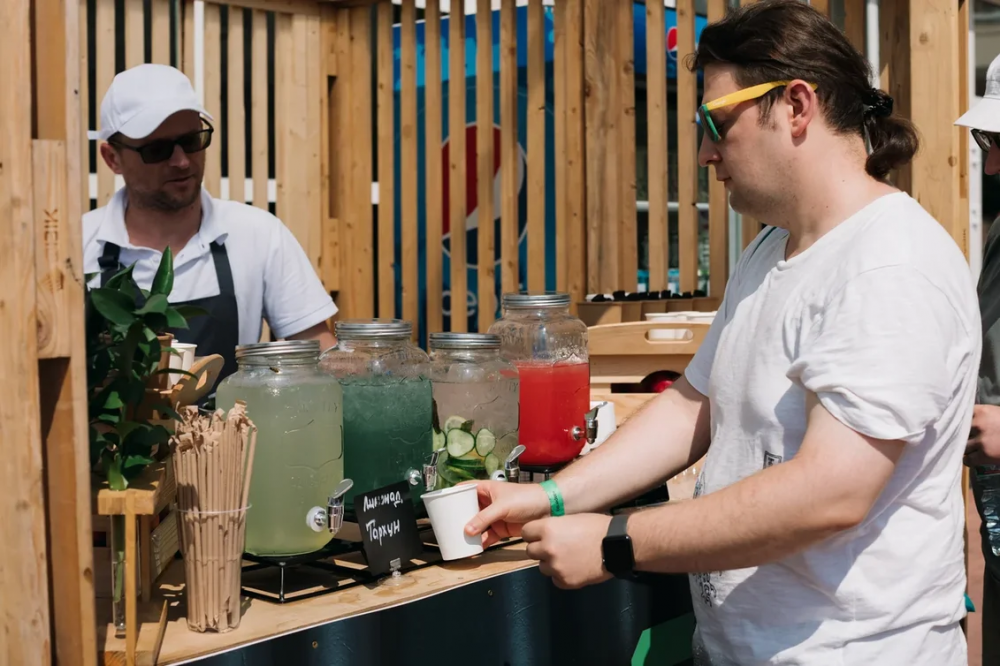 • Tacos – 210kg
• Hot-dogs – 180kg
• Burgers – 225kg
• Nachos – 90kg
• Corn-on-the-cobs – 67kg
• Lemonade – 250 liters
• Coffee – 248 liters
• Ice cream – 75kg
• Cocktails – 966 liters (x4 more than lemonade or coffee; go figure:)
For 30 hours event staff set up 10 eat-locations, followed by 17 hours of non-stop serving of meals – made up of more than 2500kg of food and 3900 liters of drinks!
But there was a lot more besides nourishment and liquid refreshment…
There was plenty to do at the 'factory' too, and for any and all tastes and levels of fitness: various sporting and animation activities, an industrial riser that took folks 16 meters up, construction of watersports equipment, virtual motor racing, air snakes, intellectual contests, and whole lot more.
And we of course couldn't have had a b-day bash without our traditional music program and variety show put on by our own K-folks and the guest rock stars!
Our hosts for the day:
The jury was strict, but fair: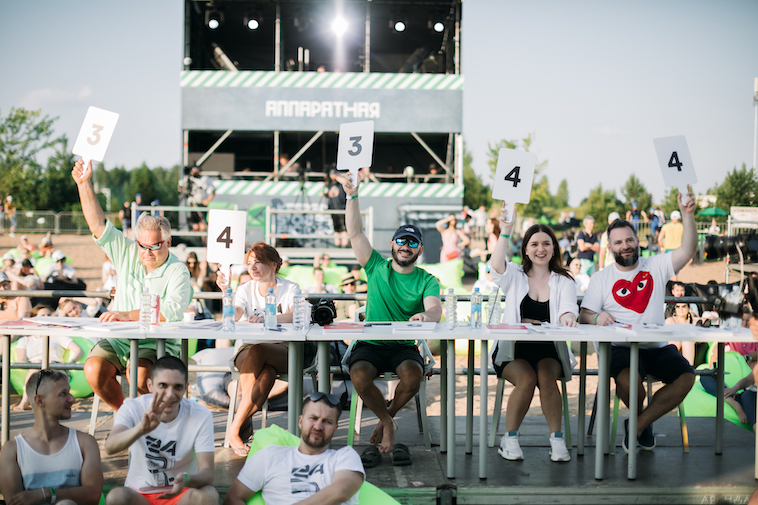 Fireworks! ->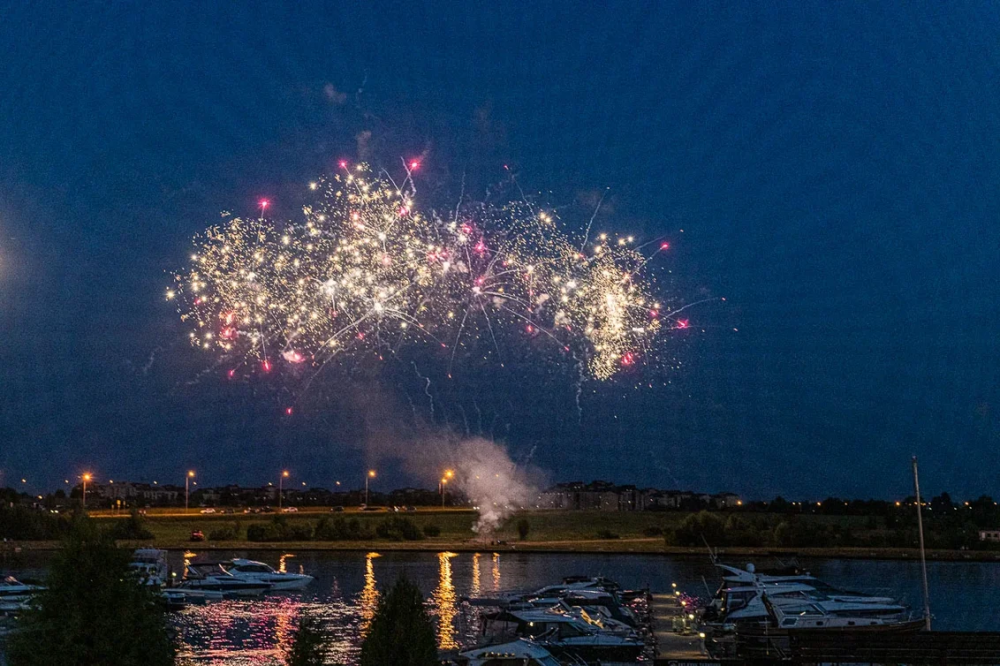 In all, it was good to be back to our good old ways – with a new (fully vaccinated) twist for 2021!
Happy Birthday to us!
The rest of the photos are here.