This year we celebrated the company's 22nd birthday a little earlier than usual (but closer to the official birthday – see here for a brief history lesson). It was earlier because the road beckoned me once again to a very interesting place. But more on that later.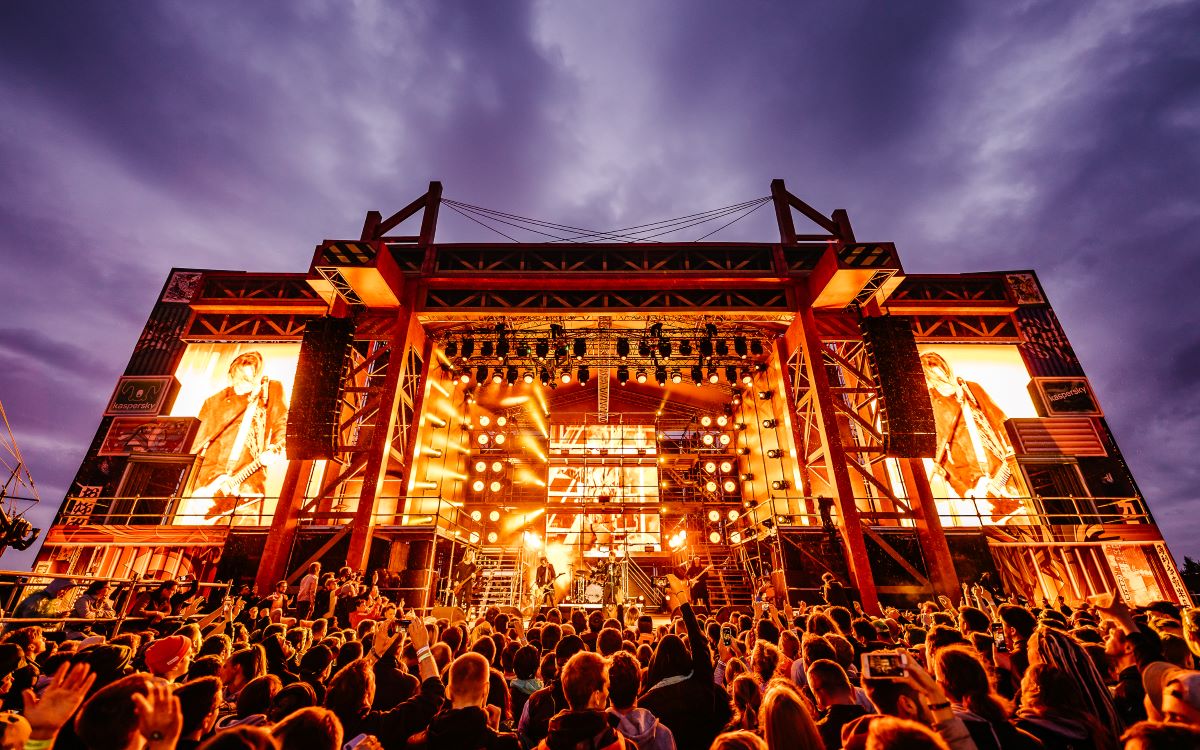 Here and just about everywhere further down, the photos are courtesy of Roman Rudakov.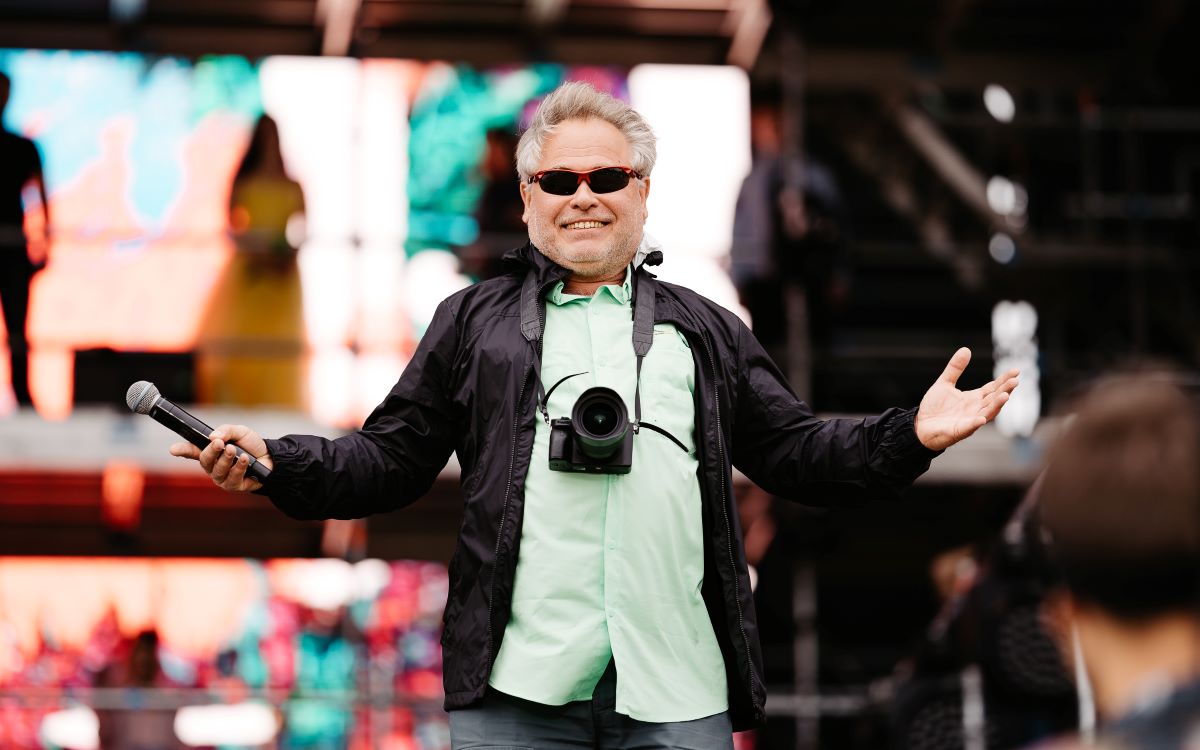 We worked well over the year (for example, we earned $726 million (+4% on 2017), were number 1 in tests for protection and speed, were twice named as the best cybersecurity solution by Gartner Peer Insights) -> so we pushed the boat out for our birthday, because, well, those who are good at their work are good at everything else they do too :)
To treat ourselves, we all congregated on the picturesque town of Zavidovo not far from Moscow Tver, where an entire city was erected – "District 22" – in suuuch a short time. In the space of 48 hours, in stormy weather (the wind actually carried off all our beautiful flags and banners) the biggest stage in the history of the company was built.
Due to tight deadlines, the rehearsals the night before by the performers and musicians – our very own employees and our guest rock stars (more on that below) – lasted right up until 5 in the morning. But they managed it!
In addition to the stage, there were 20+ other parts of the "city", where you could bump into some rather strange sorts – shady black-market types, pickpockets and even … homeless people :) Don't worry, they were only characters in our quest that the most savvy and quick-witted employees with a sense of humor figured out could get them beer-coins to cash in at a pop-up version of our souvenir shop.
22's an age when EVERYTHING is possible! Even in the most conservative countries. This is sum total of all that freedom:
✔️ Over 80 karaoke songs sung.
✔️ 800 people completed the aforementioned quest.
✔️ 70 people learned their fate from a fortune-teller.
✔️ 20,000 beer-coins were earned and spent at the flea market.
✔️ 2,250 liters of beer, 2,300 liters of mojito, 1,000 liters of wine, 360 liters of champagne and 875 liters of lemonade were drunk.
✔️ We ate 333kg of ice cream, 173kg of pilaf, 200 liters of soup, 420km of pasta (140 kg), 960km of noodles (192 kg), 1,650 burgers. That's quite a lot of numbers… basically, everybody was fed!
And even the drizzle and grey skies couldn't deter the more energetic who rolled/ran 15km along inflatables, 11 meters high and 50 meters long.
For those who were less inclined to run around and solve riddles, there was a chance to simply lie back and listen to some interesting people in our new lecture format, with Asya Kazantsev, photographer Kirill Umrikhin, traveler Mikhail Korostelev, plus a creative session with Dmitry "Goblin" Puchkov. I didn't get to hear his talk, but judging by the crowd when I passed by, the format went down well. By the way, the Goblin agreed to voice our traditional employee show, with our very own internal company jokes.
With a multi-level stage (4 more levels than usual) and a POV camera on the main character, the show looked just amazing! 100+ artists rehearsed for a month in our underground parking lot after work. Of those, 30 soloists sang live! In addition to people, the show featured 8 gyro scooters, 2 electric scooters, 1 mono-wheel scooter and 2 wooden ATMs.
Employees were also responsible for the daytime music program: 7 DJs and 2 bands. There was also a workout for the gray matter – with the world junior chess champion Mikhail Antipov (by the way, he recently won at an open chess tournament in Netanya).
Then from out of nowhere, a hydroplane! "Coincidence? I don't think so!" :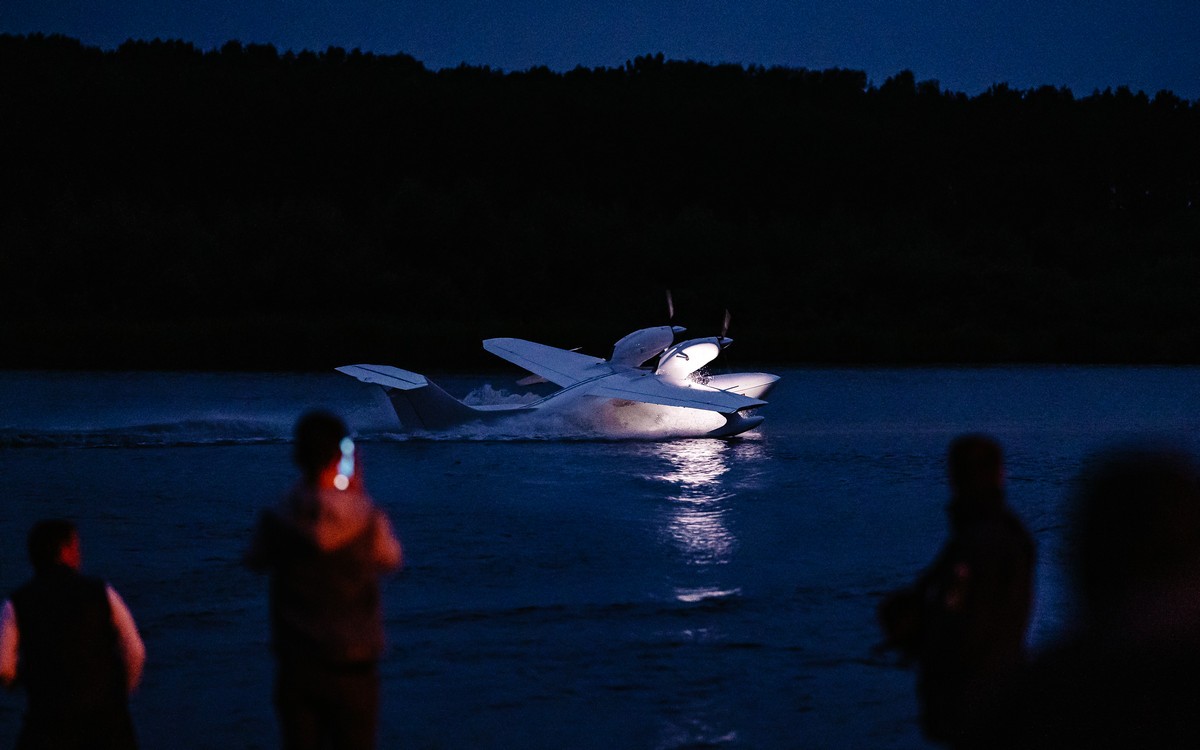 And, the cherry on the cake – two famous groups. Young and energetic band The Hatters and the modern classic Bi-2.
And, of course, the fireworks display!
The rest of the 2019 corporate birthday photos are here.