Happy Birthday to Us – 20 Years Old – to the Day!
Whoosh!
What was that?
That, boys and girls, was the history of cybersecurity passing by!
28 years ago, somewhere around the fall of 1989, my Olivetti M24 was attacked by a virus. That fateful event changed my – and many others'! – lives. If only that virus had known precisely whose comp it attacked that day, and how many malicious descendants would be wiped out over the next decades both by my hand and later by the hands of KLers, I'm pretty sure it'd have about-turned in a jiffy and gotten the hell out of there!
26 years ago, in the summer of 1991, a group of like-minded computer geeks enthusiasts launched the great grandfather of what is today one of the top antiviruses in the world.
Precisely 20 years ago today – on June 26, 1997 – 'Me Lab' was founded.
But it's fairly quiet in the office today. No party, no champagne, no nothing. On our 20th birthday? Don't worry – we'll get to that. We'll be celebrating, in usual crazy fashion, but just a little later. Today it's business as usual. All the same, tonight – NOW!, if you'd raise a glass of something tasty and utter a few kind words, please do. You will be repaid in good vibes and positive karma or some such – for sure!
Whoah – we just received congrats from Scuderia. Grazie mille! (the photos arrived with a note: 'Kimi is smiling!' Well, so are we:).
The icing on the cake birthday cake: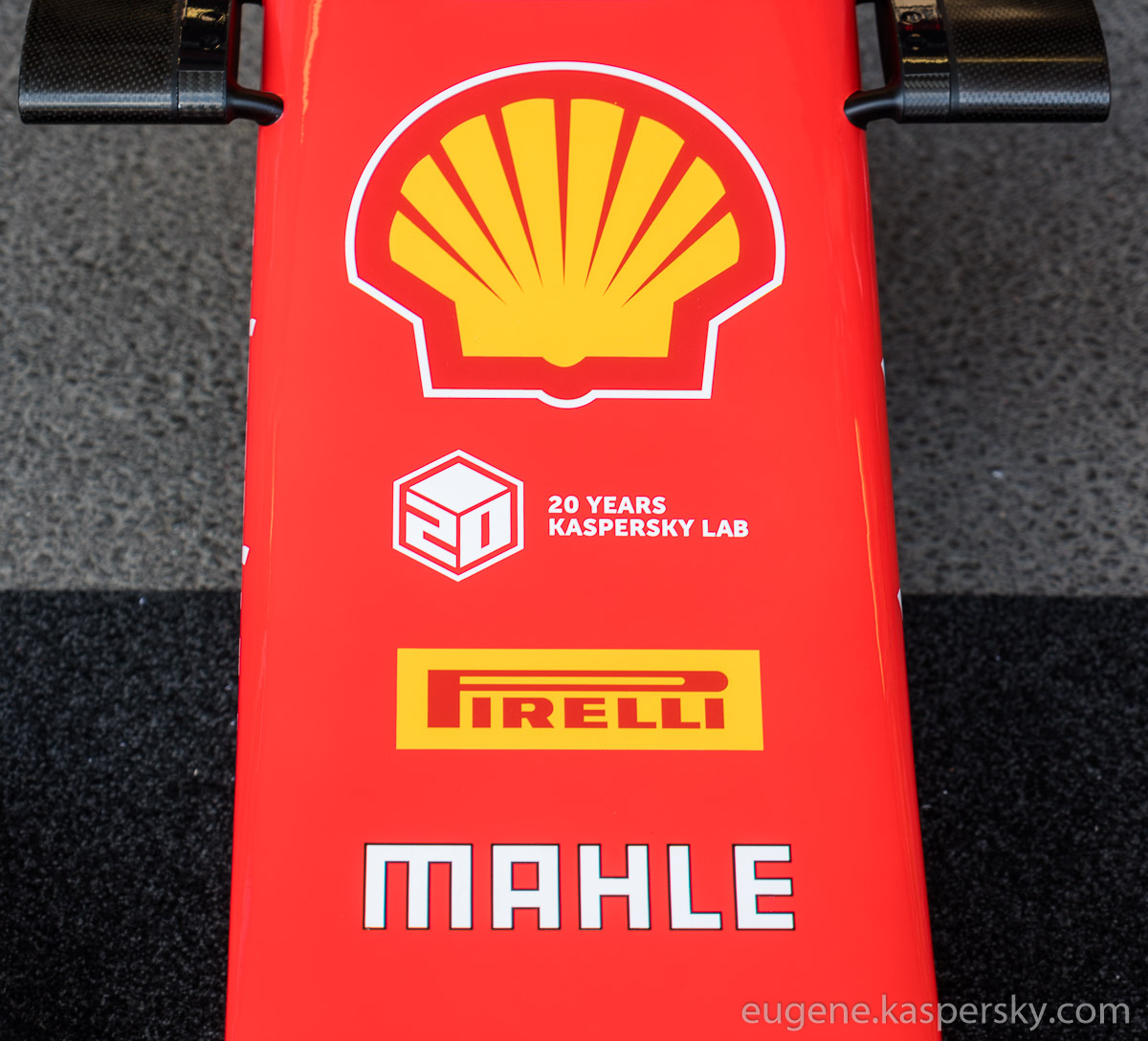 Now back to those drinkies :)…