BAM – been there, touched it, need the t-shirt.
Next up for us in our car trip across Russia – the Amur Oblast town of Tynda, informally referred to as the 'Capital of BAM', BAM being the Baikal-Amur Mainline – a second pan-Russia railroad in addition to the famed Trans-Siberian Railway (running parallel to it, approximately 700km north of it).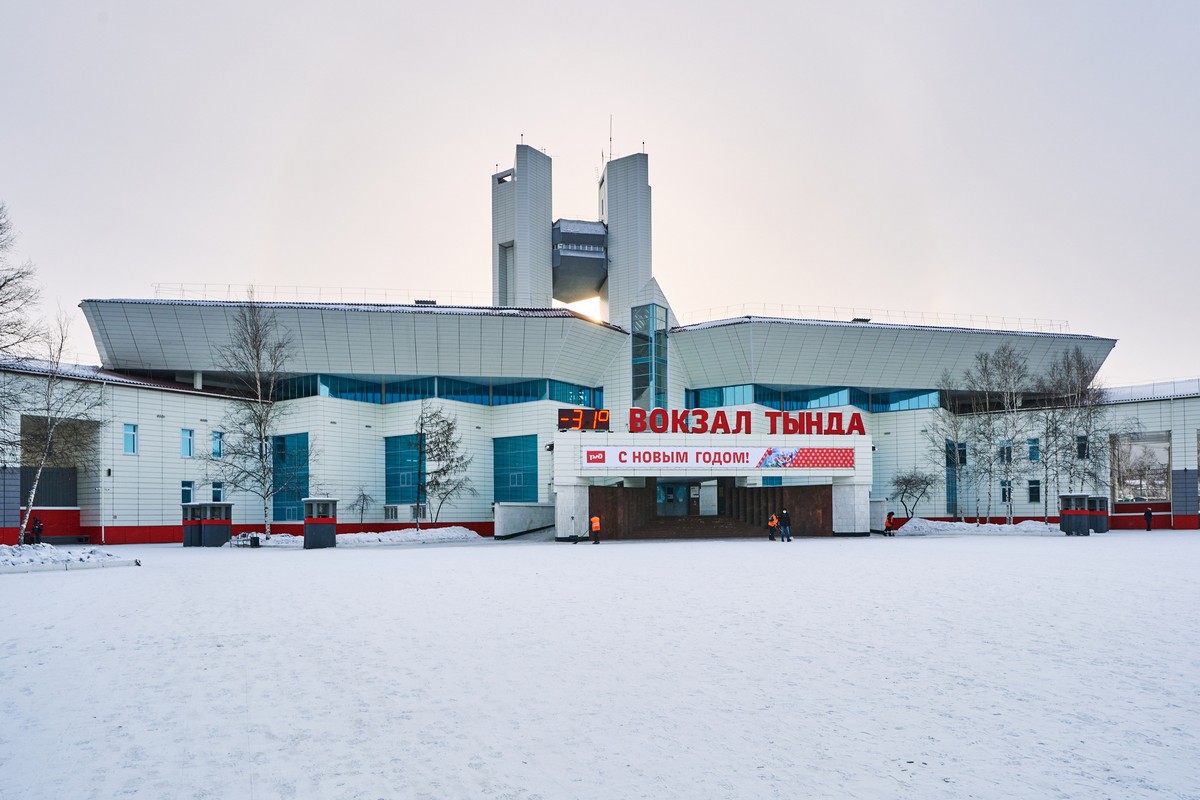 A mere -31˚C. Soon we'll be in shorts and t-shirts ).
Tynda may not be well-known outside Russia, but inside – especially for my generation, who grew up in the 1970s – it sure is. I was too young to join up for service with a Komsomol Student Construction Brigade in building it, but that didn't stop me hearing about the impressive engineering feats – Brezhnev called it the 'construction project of the century' – involved in its construction for years on the radio and TV. And I must say, I never thought I'd ever visit the place. But here I was! ->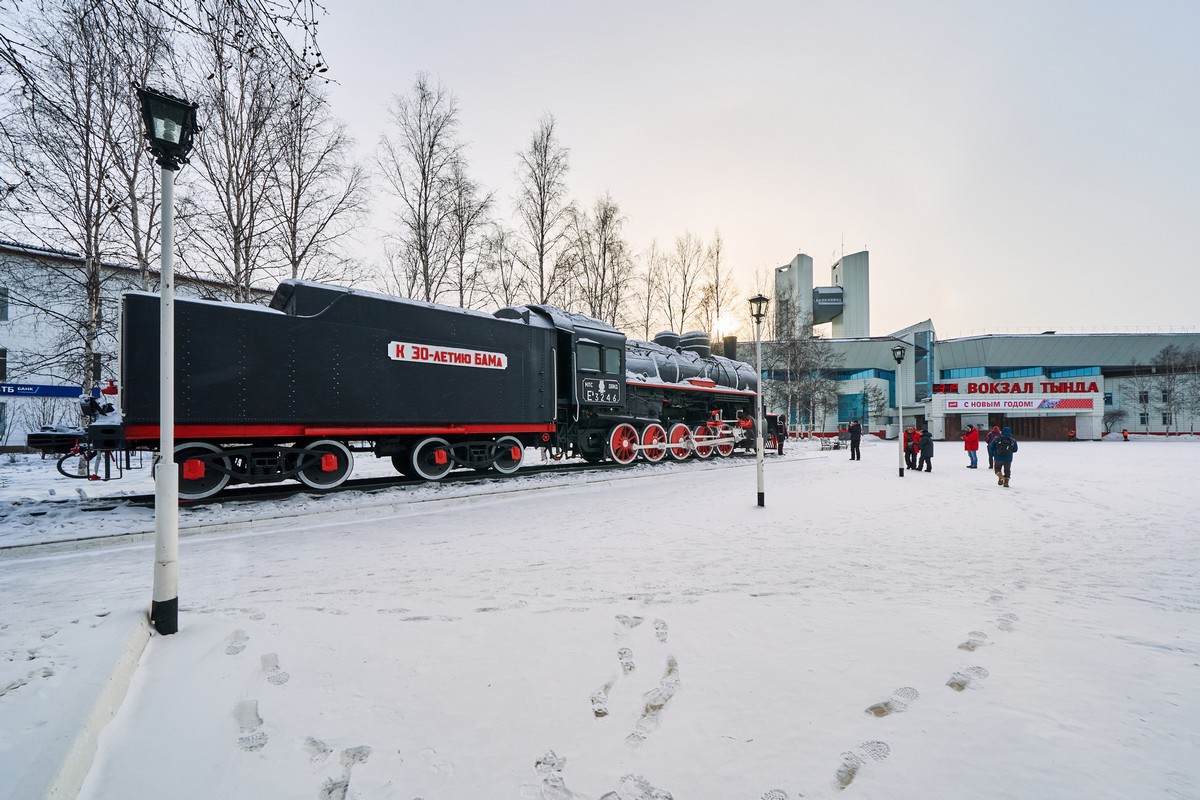 The inside of the station was rather neat, having recently been fully repaired and refurbished: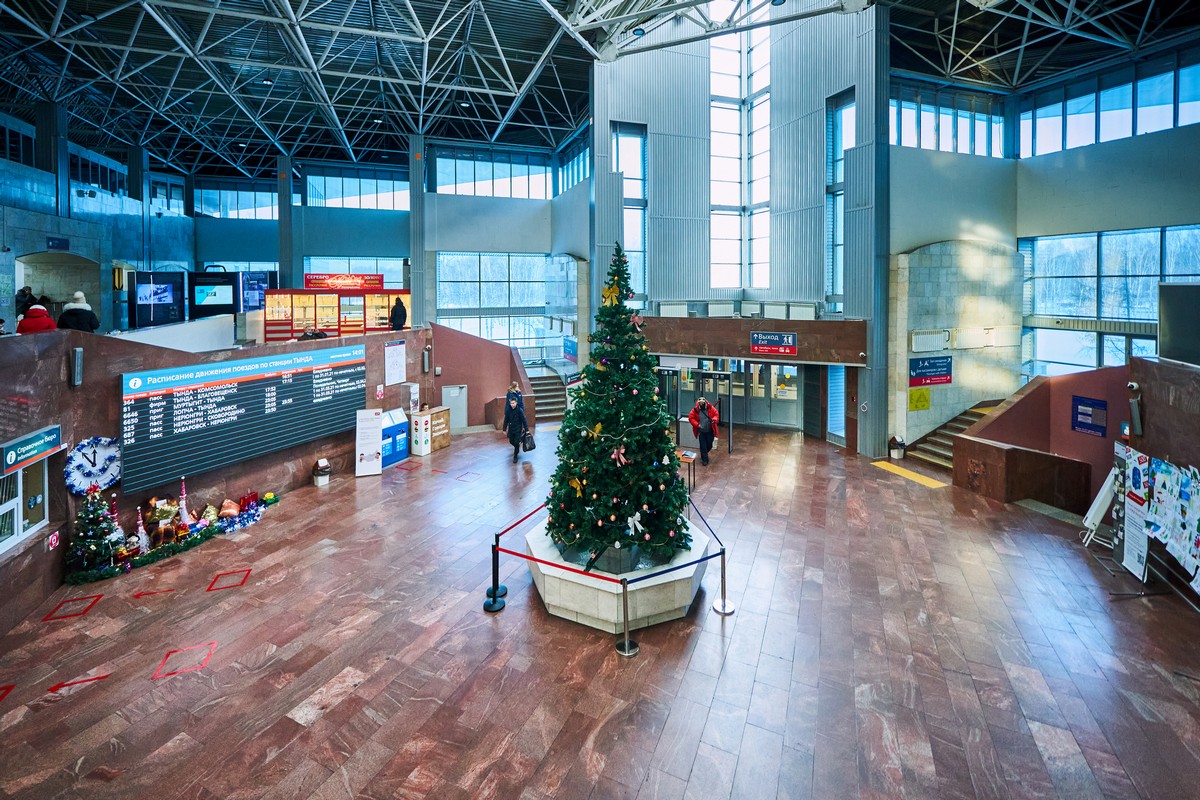 The timetable looks fairly busy – but most of the trains that travel on the BAM are cargo trains:
I had to have a feel of the track itself: just so I can say I've done so ) ->
We also took photos of the platform sign – as 'evidence': just in case someone didn't believe we'd actually touched BAM – in the capital of BAM! ->
Here's a passenger carriage arriving from somewhere. As I understood, many of the railroads here aren't electrified; therefore, a locomotive is always needed – even for just one carriage:
Of course there's a BAM museum too ->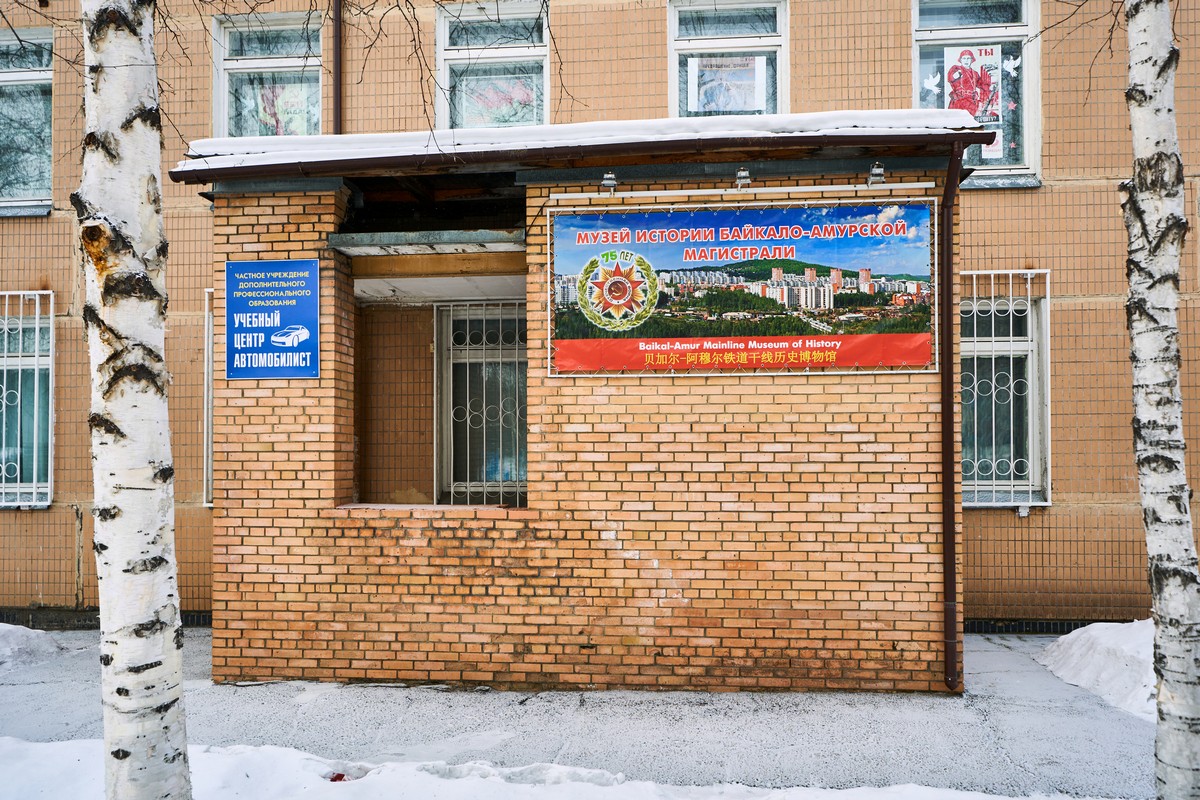 But I have to say I was a bit underwhelmed. I would have liked to have seen details of the techniques and technologies used to construct a railroad on permafrost (no easy engineering feat), and about how they built the bridges and tunnels. Alas, there was just a bit of history: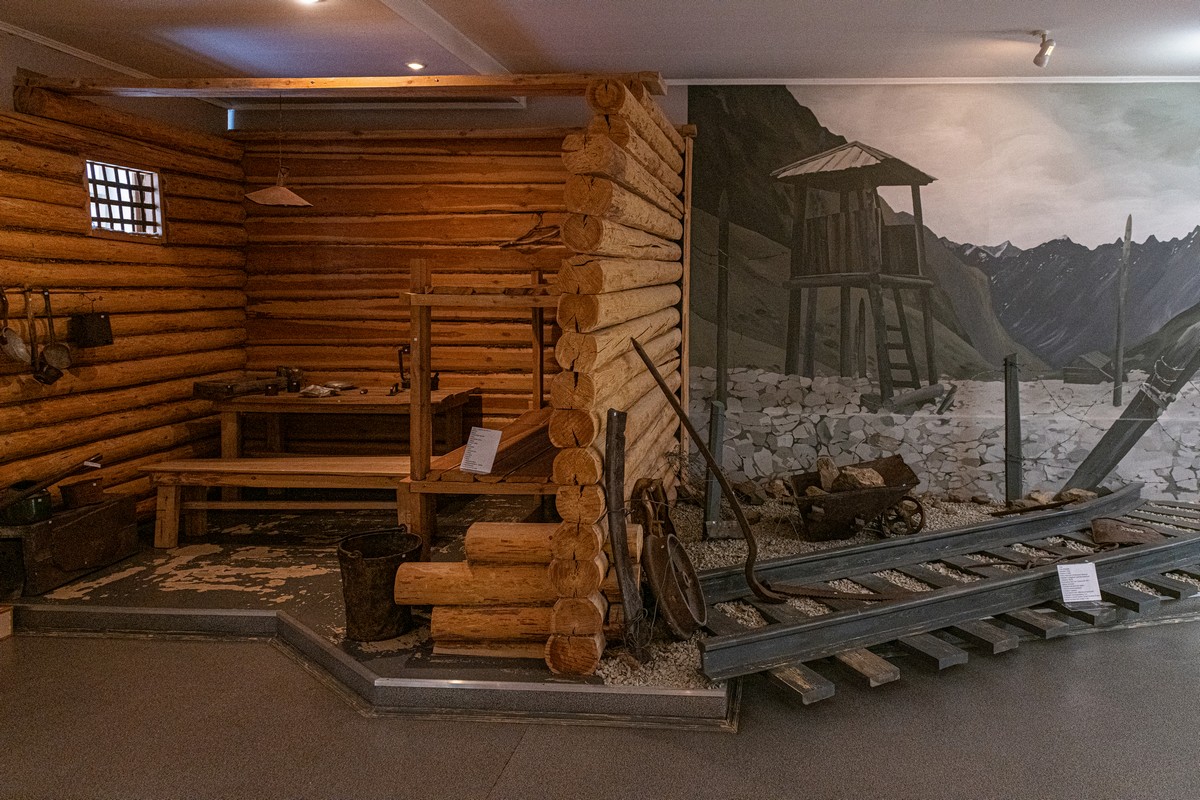 The museum also contained exhibits that may be interesting to folks who took part in the construction – like jubilee keys, commemorative golden spikes, and assorted other memorabilia and trophies, but to the briefly passing tourist – not so much.
I'd have liked there to be some exhibits and information on the BAM's Severomuysky Tunnel, which took a full 26 years to build! And the Chortov Most – the 'Devil's Bridge' – whose design is most unusual for the BAM, and indeed the whole of Russia (and probably of the world). Yes, I'd have like more on these civil engineering behemoths; then I'd have perused for longer.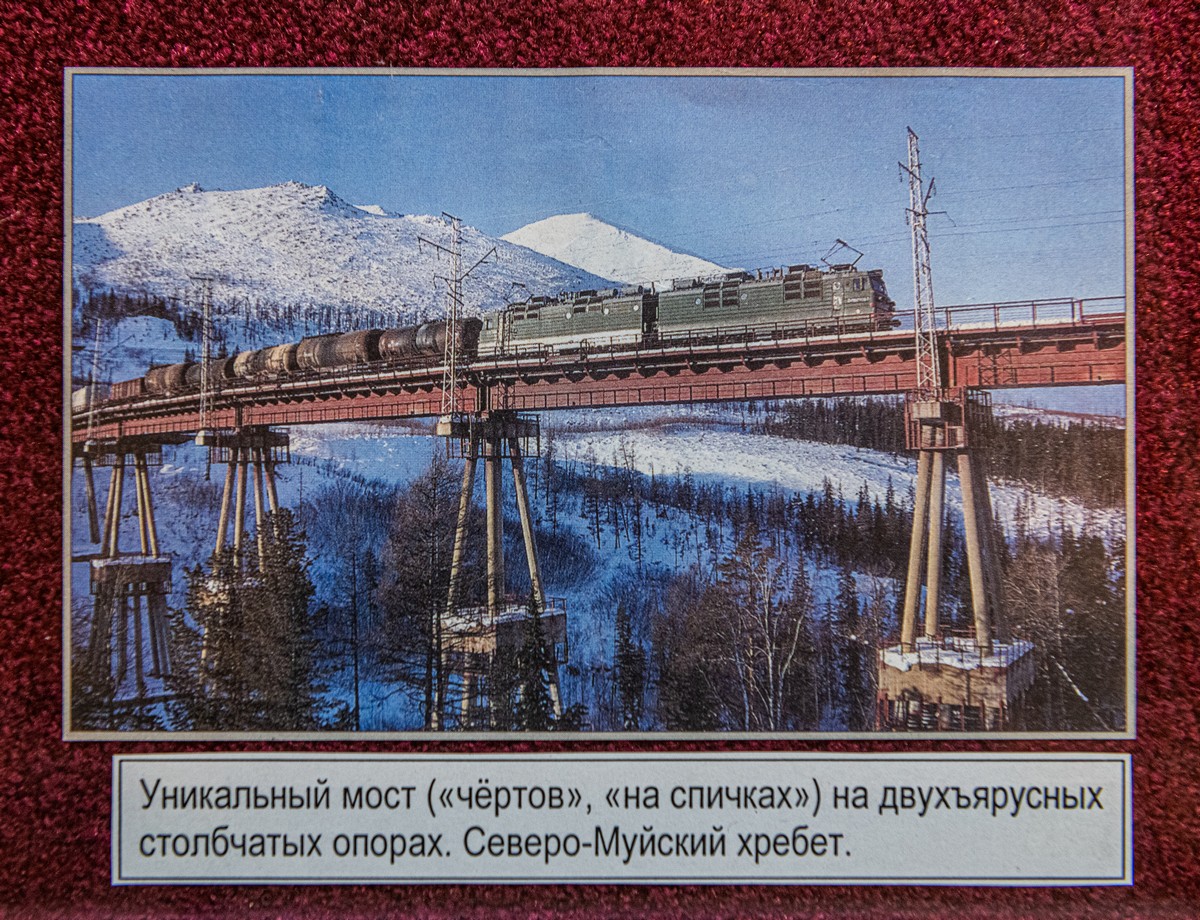 But we needed to be off anyway…
Thank you Tynda! Station – done; the BAM – touched; the Prague Café – duly, tastily, dined at. And we were off. Back on the road…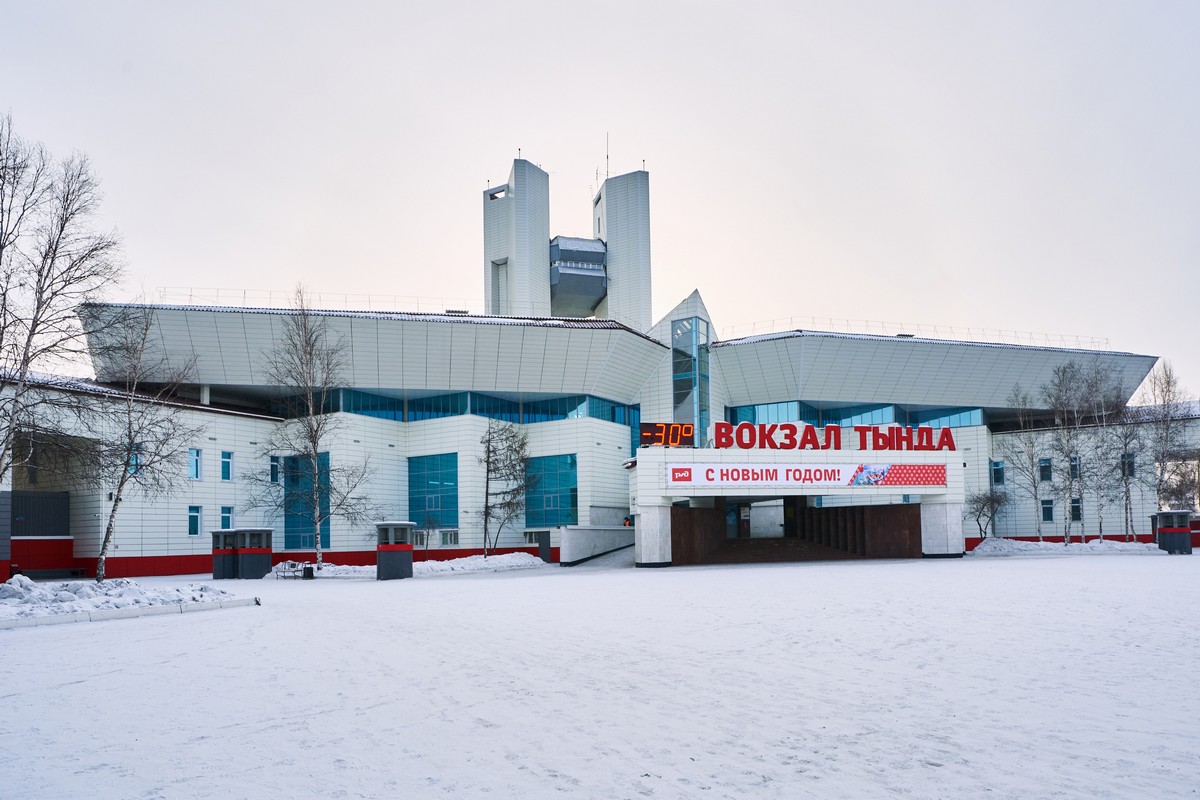 The rest of the photos from our Magadan–Moscow road trip are here.