Khanty-Mansiysk – sun & cyber, in northwestern Siberia!
Not heard of Khanty-Mansiysk? You have now!…
Don't know where it is? You do now!
And I would have thought that… Australians wouldn't have heard of Khanty-Mansiysk, wouldn't have known where it is, and certainly wouldn't have been there. However!…
It was back in 2011 (10 years ago?! Where'd that go?!), and a group of K-people and I found ourselves attending to various business matters down in sunny Melbourne in Oz. Meetings, the start of the Formula-1 season, koalas, Castlemaine XXXX, this, that.
We were in town for several days, and of an evening after each day's business we'd all meet up for eats and beers in the hotel's bar-restaurant. And every evening the same waitress waited on our table. Already by the second visit we all smiles and hellos and nice-to-see-you-agains. And on the third we got chatting and she asked us where we all hailed from.
We answered: Germany, the U.S.A., and Russia (there were a few locals among us too).
"Oh, Russia?! I want to go to Russia!" came the response.
"Oh, nice. Well, you need to do Moscow of course – in maybe two or three days – then there's St. Petersburg, where you'll need at least a week to do it justice."
"Oh, yes: must do Moscow and St. Pete", agreed the girl.
Then she added: "So far in Russia I've only been to Khanty-Mansiysk!" 8-( )
Now, Khanty-Mansiysk – to a Russian, it's a bit… backwatery. Like… Billings, Montana, in America; or… Pontefract, West Yorkshire, in the UK. Nice places, but hardly tourist destinations. So you can imagine our surprise when a Melbourne waitress said she'd been to the Russian version of Billings or Pontefract (and not, say, New York or London)!
"WHAT?!" we asked, all agape and wide-eyed in astonishment.
"Yes – Khanty-Mansiysk. I'm a competitive chess player, and there was an international tournament there once." Check… and mate!
I mean – even I hadn't been to Khanty-Mansiysk, and you know how I travel all over the place. And it was a full 10 years until I would finally make a visit – just the other week…
Khanty-Mansiysk is just over the Urals from Europe, not far from where the two mighty Siberian rivers the Ob and the Irtysh meet – here:
Climatically, not the most comfortable of places in the world: high latitude, taiga, and very far from what keeps Europe warm – the Gulf Stream.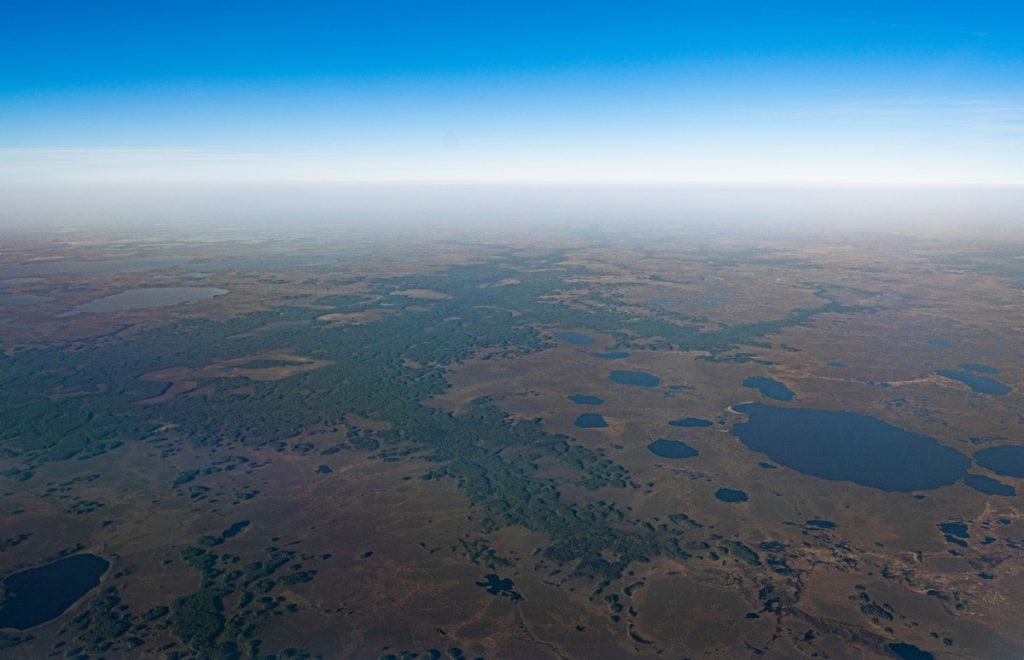 It may not be the most comfortable, but it sure is beautiful >
Siberia – it's so full of surprises…
There was the surprise winter-wonderland awesomeness of the Kolyma Highway, which we weren't expecting (as mentioned in my Magadan–Moscow Road Trip write-up (and soon to be recapped in a video appearing shortly).
And Khanty-Mansiysk also surprised us: it's a wonderful city! Wholly unexpectedly 'fresh', new, updated, repainted, repaired, renovated, rebuilt… Good quality roads – even with overpass-junctions (much needed: around 100,000 folks live in the city). The sun shines brightly, and the temperature (in July) is a bearable 30˚C. And that's how I'll remember Khanty forever: fresh and new, bright, sunny, warm and positive! The only negative: the midges. It's only their presence that reminds you you're not on the French Riviera or by the Black Sea, but in northwestern Siberia!
So, what were we doing in Khanty-Mansiysk? Simple: the 12th International IT Forum was taking place in the city, participated in by a many – including Yours Truly…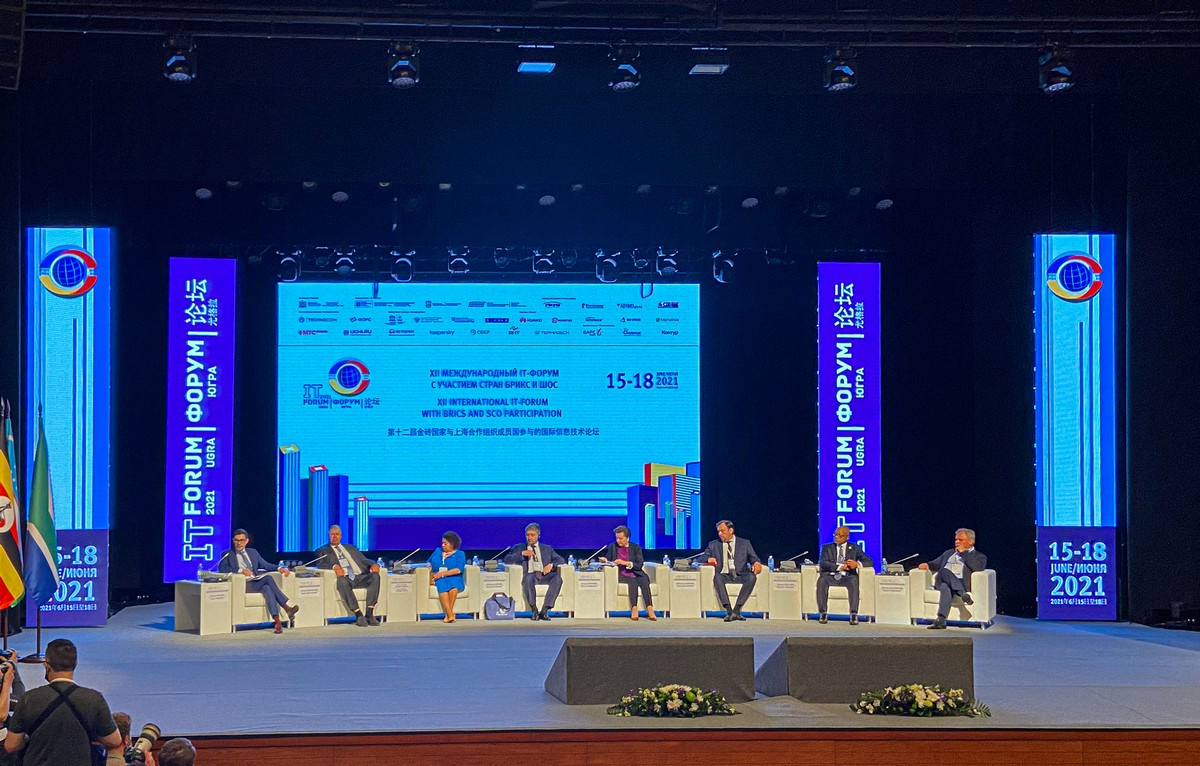 See me there sitting comfortably? It sure was a comfy armchair… )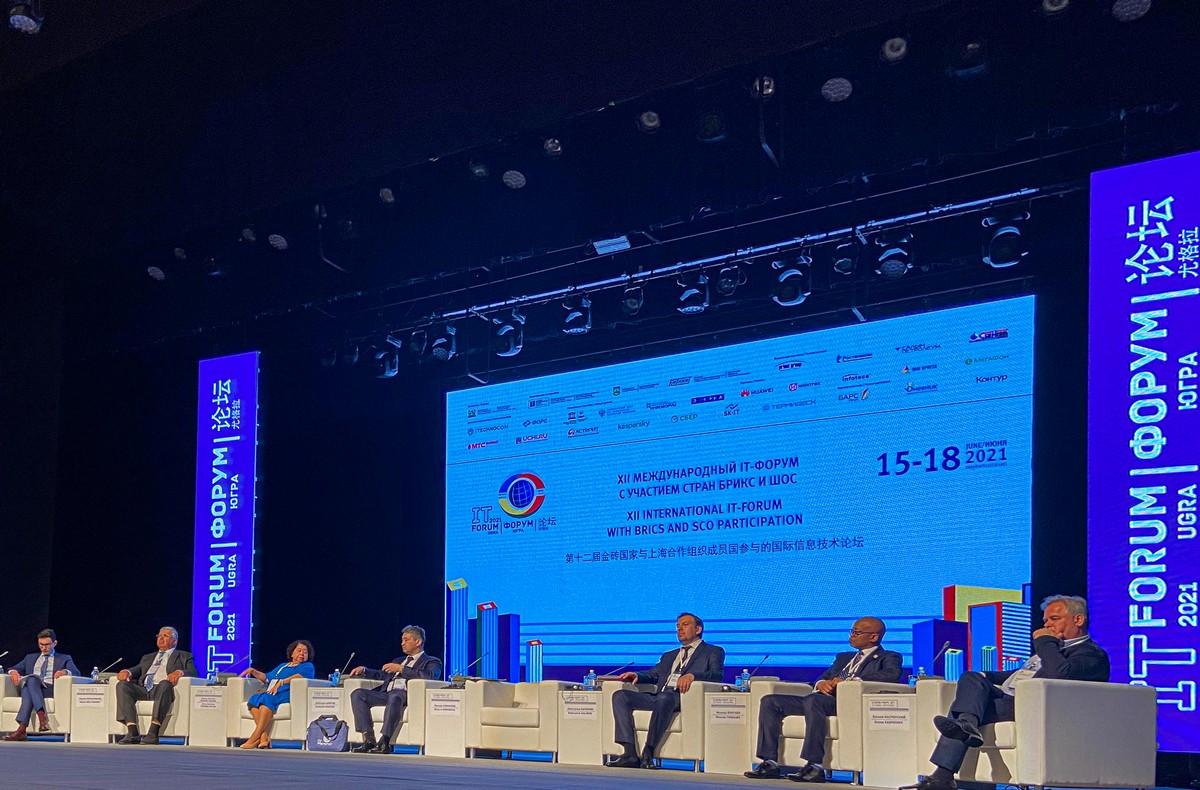 We also had a stand at the adjoining exhibition: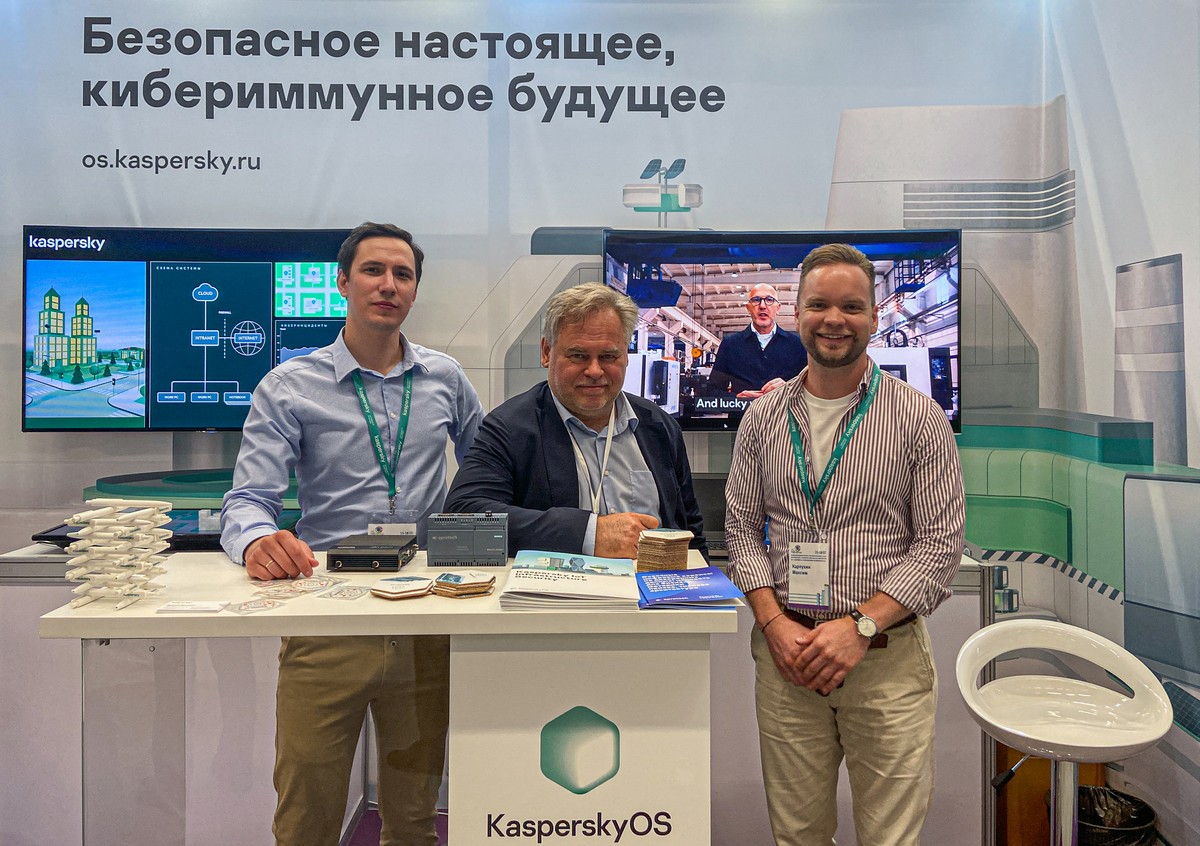 And so on…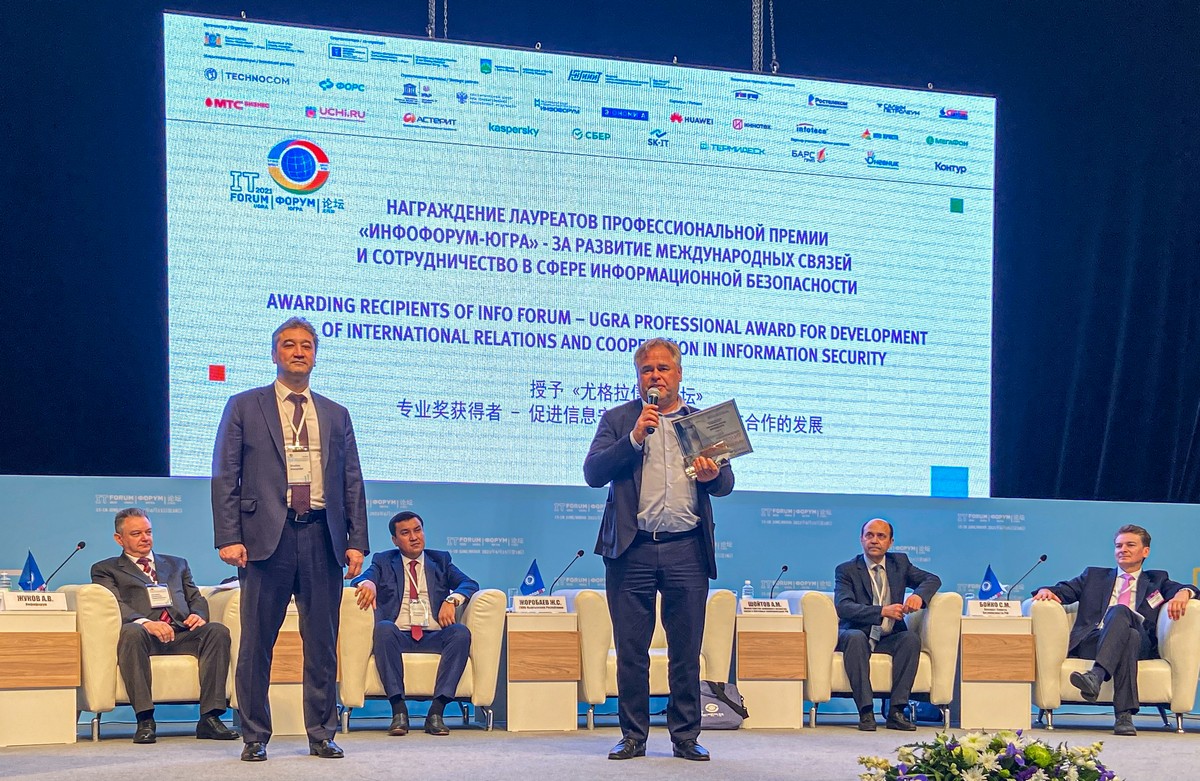 There's was also the inevitable micro-tourism – this time a short cruise to where the Ob and the Irtysh meet ->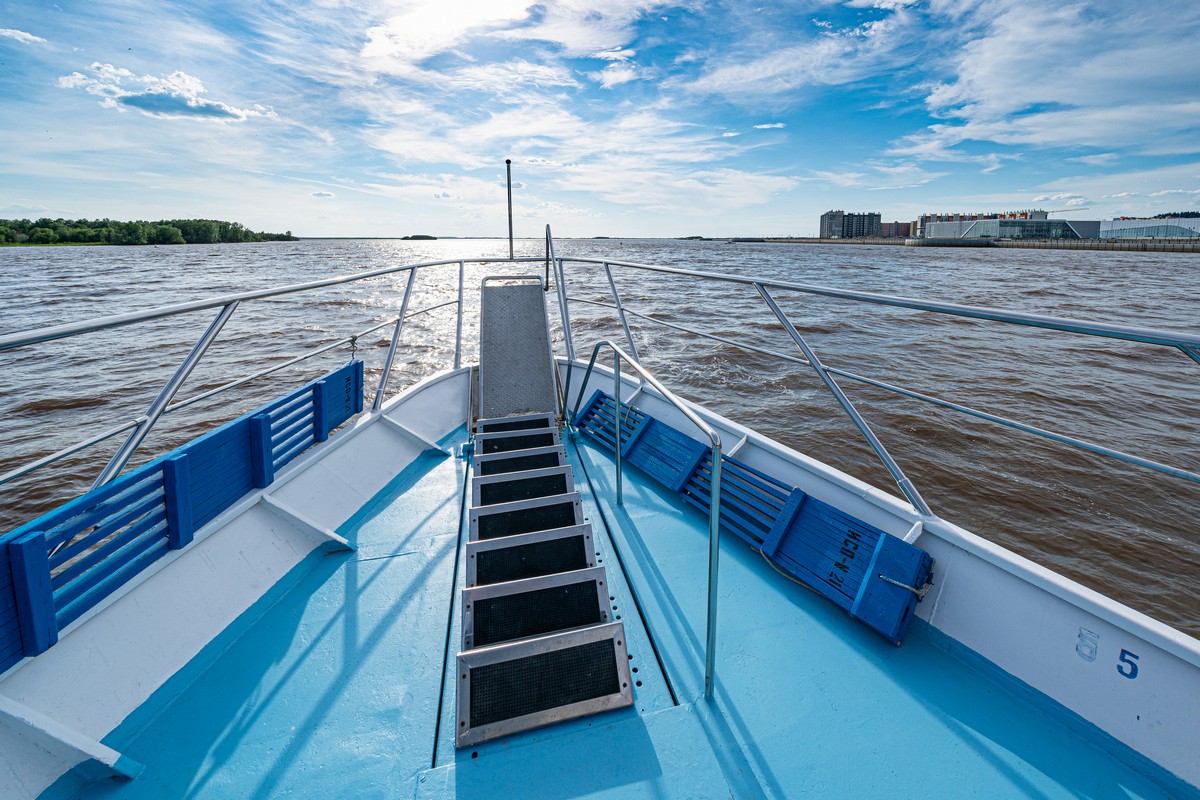 Beautiful. A lovely summer day, expansive views all around…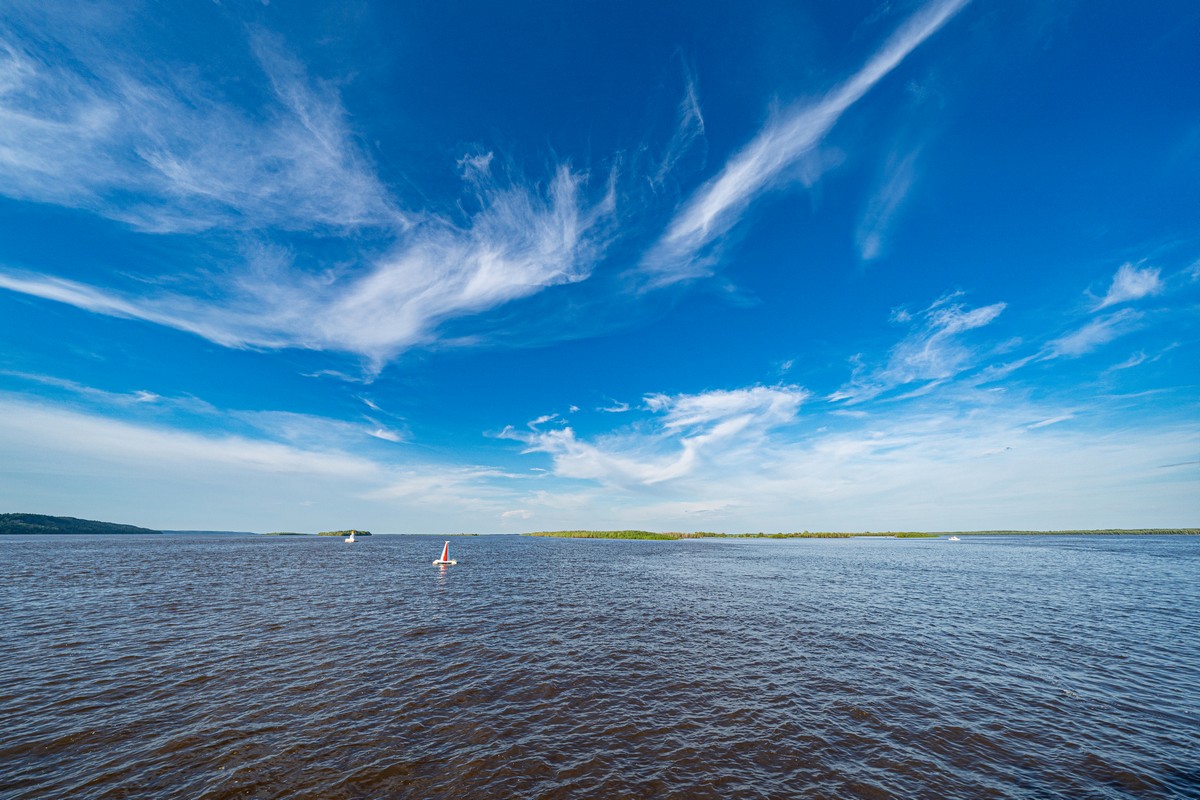 The locals were also having fun in the sun: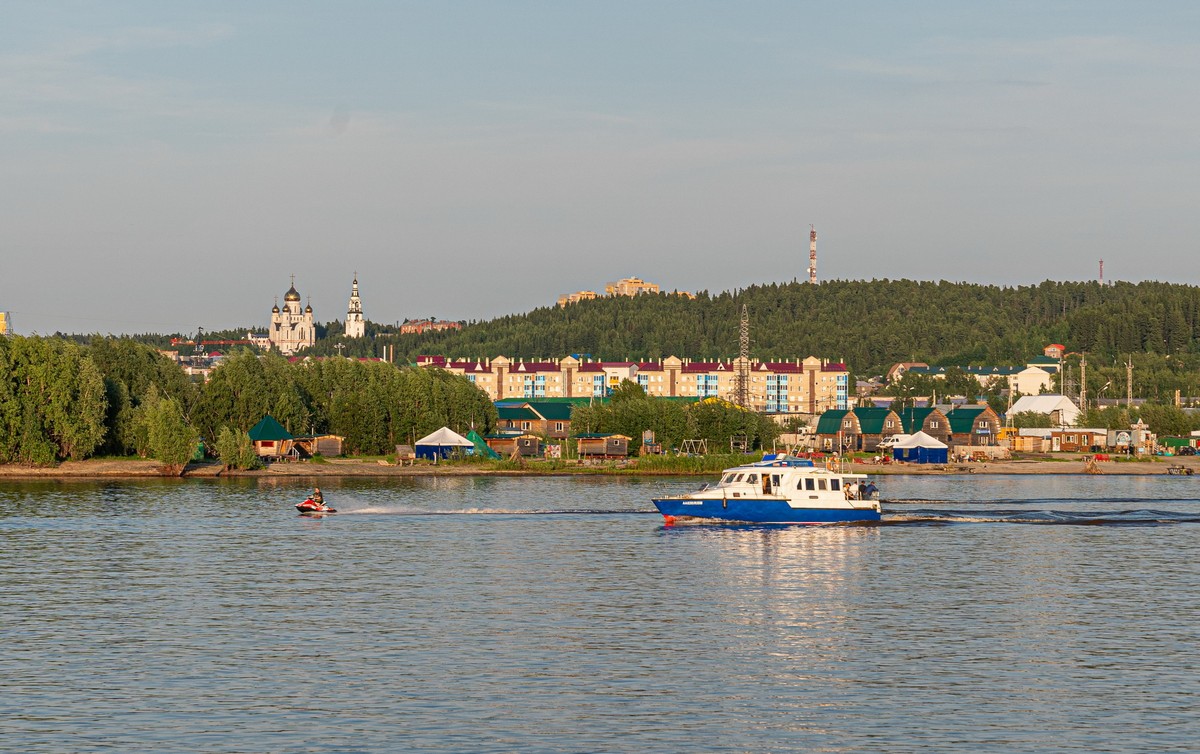 We approach the Irtysh…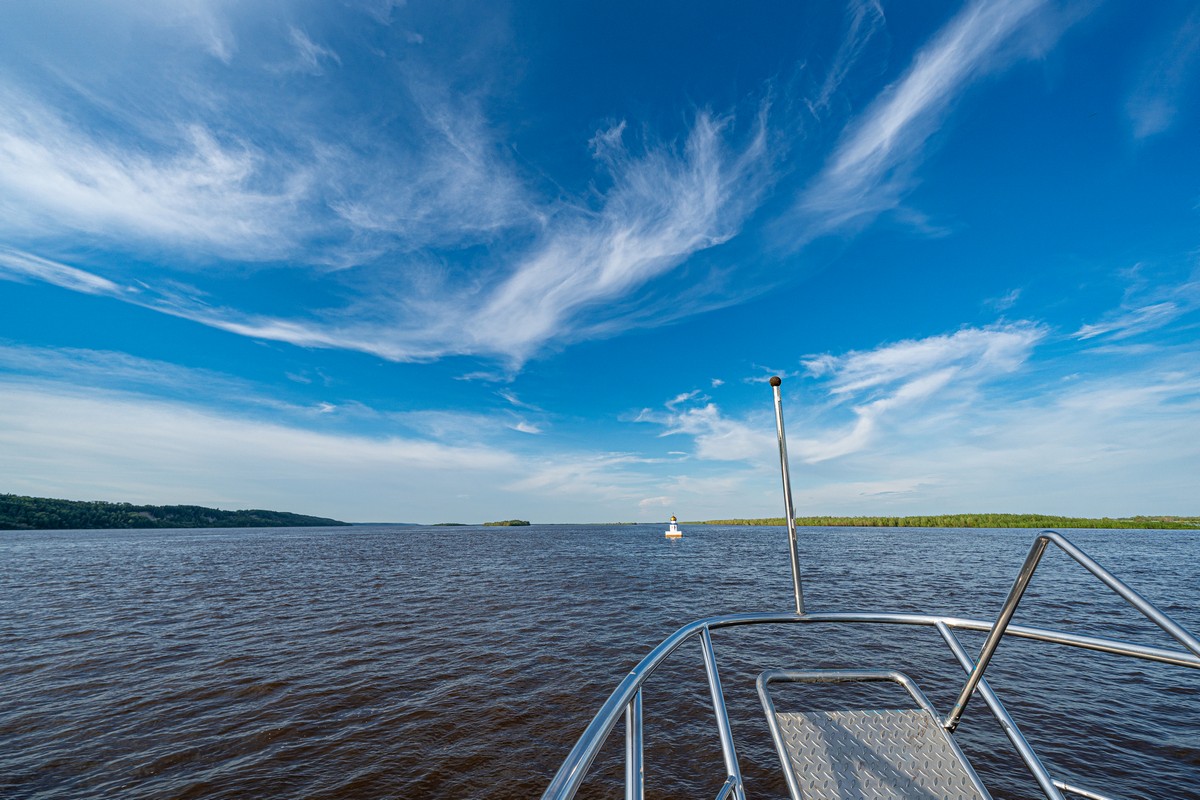 In the middle of the confluence between the two rivers there's this Russian Orthodox installation – a floating temple! Apparently it's there all year round…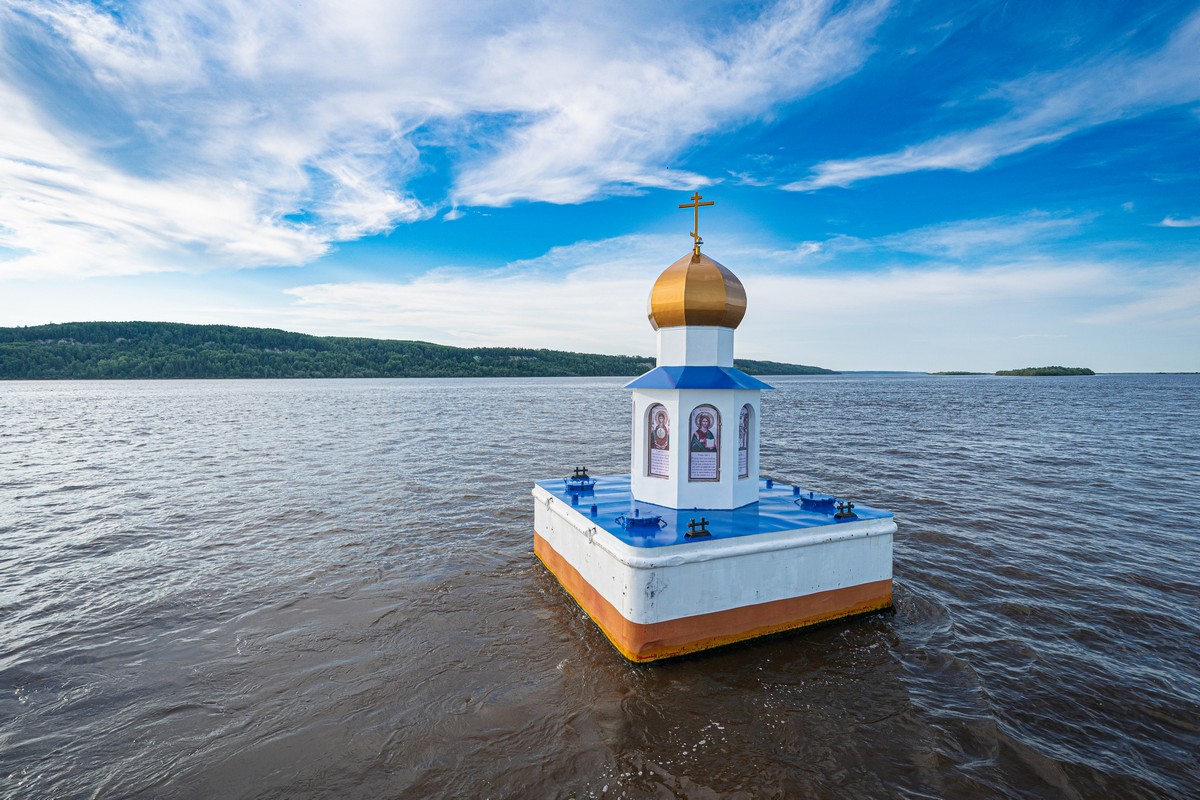 The bridge over the Irtysh is a beaut. They call it the Red Dragon locally: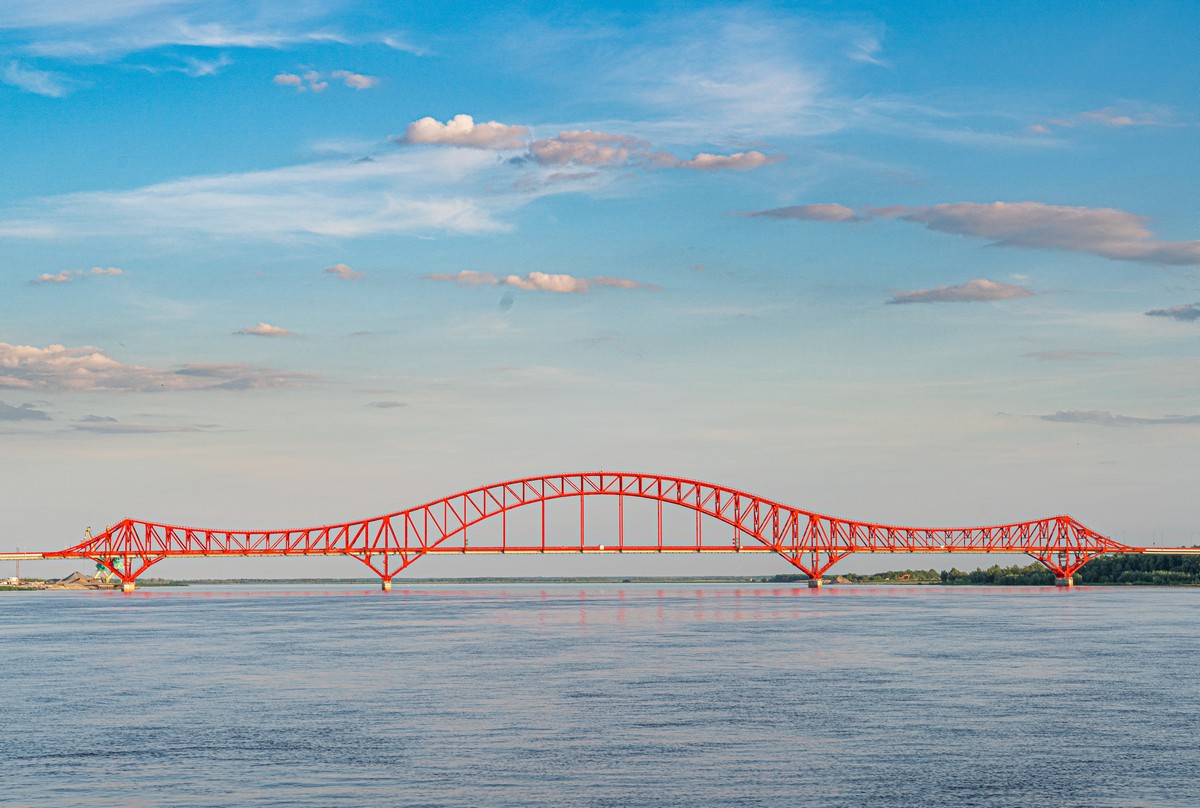 The red color seems to brighten at sundown! ->
A most pleasant evening's sailing!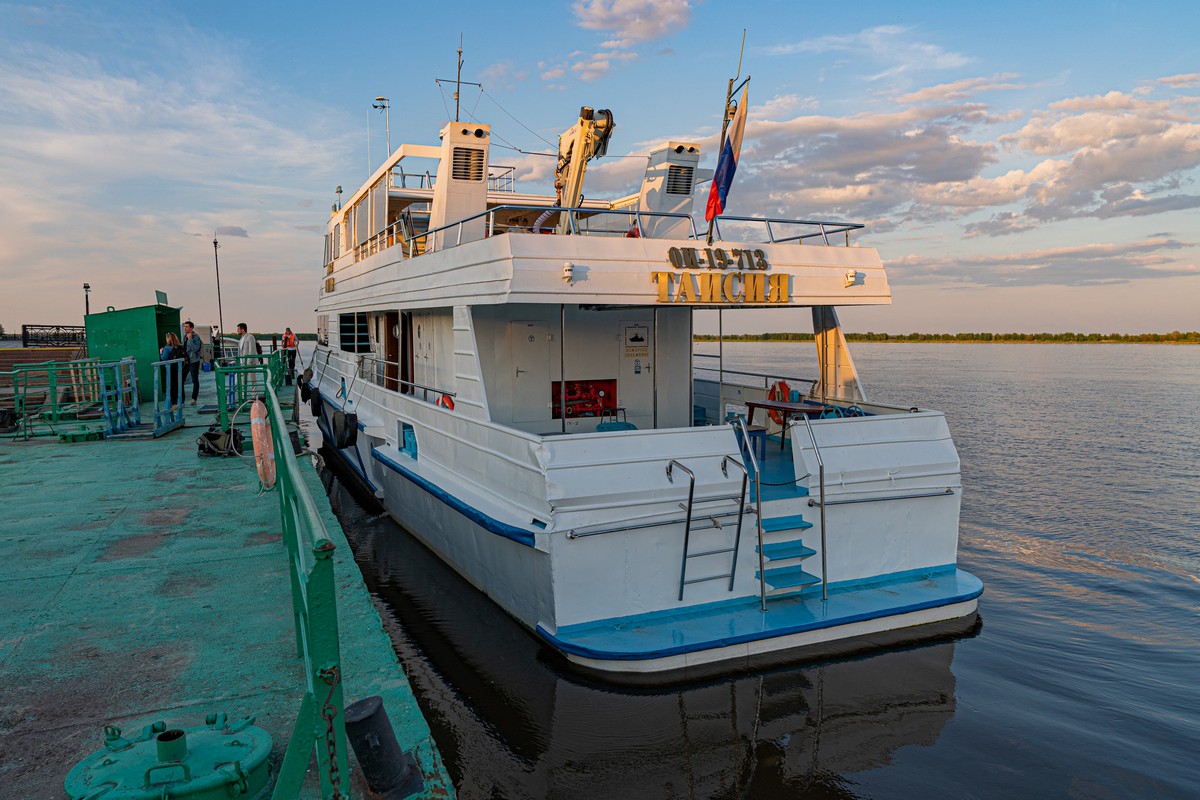 Other sights worth seeing – the 'mammoths'. Turned out they'd been scaled up in size from the 'original' once-alive specimens – at least two-fold!
Mammoths did once roam round these parts – long, long ago, when the temperatures were 20 degrees warmer…
Next up, Khanty's Yugra State University, to where I'd been invited to give a talk on today's cyber-evil landscape and what we need to do about it.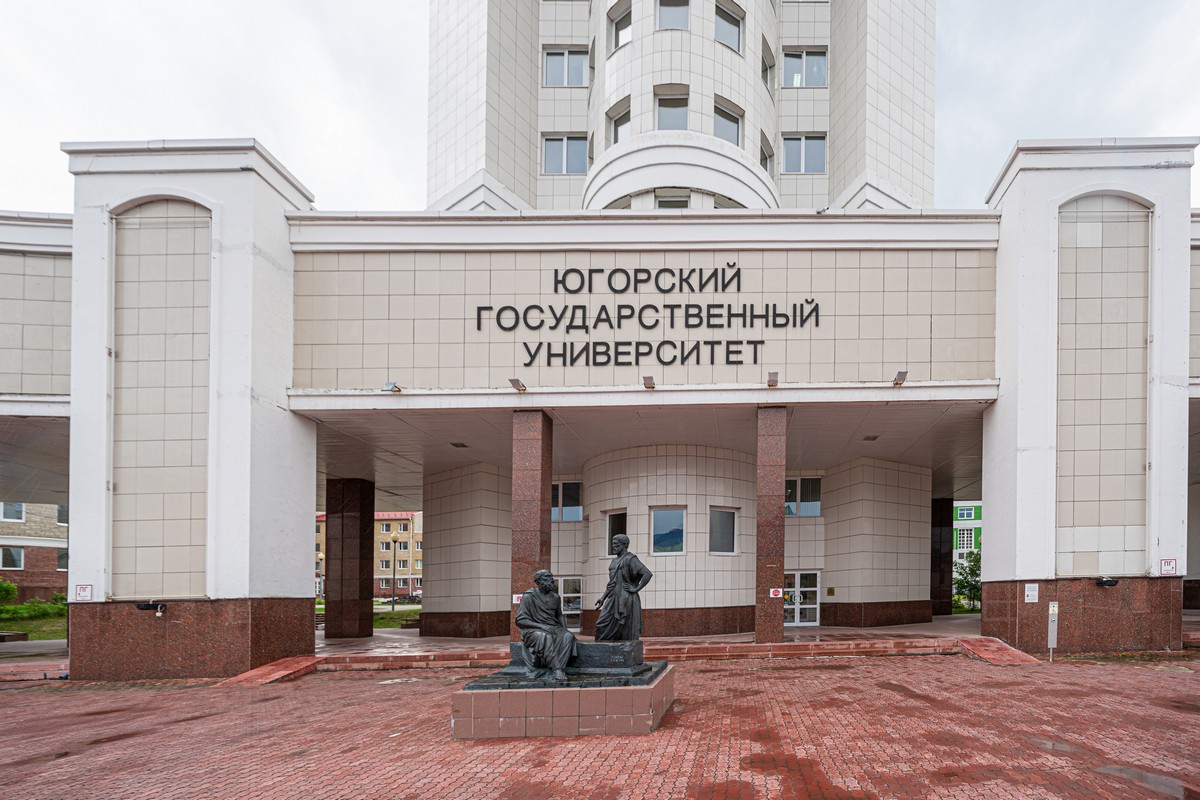 Like many other buildings in Khanty-Mansiysk, the uni buildings were fresh and in good condition. And there's a huge park nearby…
Impressive!
And that's that for Khanty-Mansiysk. Nice place, neat place, warm place. And now you know where it is!…
The rest of the photos from Khanty-Mansiysk are here.