Hotel with a downside and 3D printing Singapore-style.
Once, many years ago (10 to be precise) I visited Pattaya, the resort city in Thailand. I was staying in a large hotel whose name I forget. The room was quite ordinary, but it had a magic number:
11111
No word of a lie. When I asked for Wi-Fi on the beach, I had to give my name and my room number. It was funny saying "one-one-one-one-one" :) // Even back then, in ancient times, they already offered a Wi-Fi service on the beach. Even then. On the beach.
It's a real shame that I lost the photos from that conference (they included some from partner parties). Nor do I have any pictures or recollections of happened there later. In fact, no one actually knows what happened there.
—
So, the hotel room number was 11111.
That's great, but it was ages ago.
There are witnesses, but no evidence remains.
—
Nowadays, you get room numbers that look even more magical.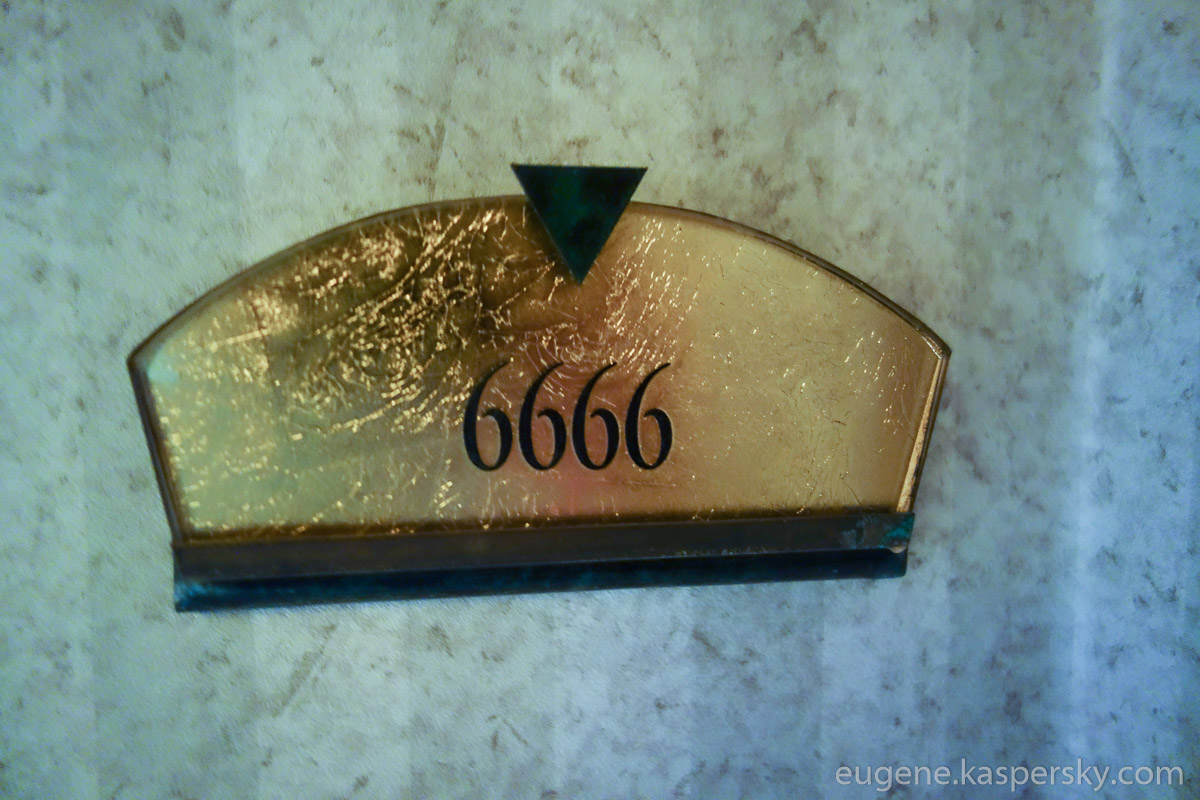 Believe it or not, but this was my room number in Singapore.
This is the hotel:
The views from the top are awesome!
Here are some daytime shots:
And by night:
Nice?
Yes.
But there are some drawbacks.
This is the 70-storey luxury Swissotel The Stamford in the city of Singapore. Nice views are part of the package. I was in room 6666, and suffering from jetlag. Yes, I know I often say I'm immune to jetlag, but to be honest it does catch up with me sometimes. Maybe I can cope with it better because I fly quite a lot and have got used to it.
So, I fell asleep right after dinner, and then I woke up in the small hours. There was nothing much to do, so I thought I'd go online and… what a bummer… there's no Wi-Fi! No network available!
In a 5-star hotel in Singapore.
No Wi-Fi available!
Really?
Well, that's a surprise, I thought, and reached over to the mini-bar for some orange juice. Another bummer! The bottle of juice was already open and half drunk!
In a 5-star hotel in Singapore.
In the mini-bar.
An open bottle of juice that someone else has been drinking from!
The icing on the cake was every third socket not working!
Every third socket was dead!
In a fancy hotel in Singapore!
"What was all that about?" I thought to myself, and went to have breakfast, only to be confronted with a queue at the entrance to the dining room (just like you'd see in the US, for example). Then my favorite Chinese food was served in miniscule portions and just wasn't tasty. In Singapore!
Well, these things happen.
There are some other things you need to know about Singapore.
Kaspersky Lab collaborates with the local Advanced Remanufacturing and Technology Centre (ARTC) and we were invited for an excursion. It's a very compelling place. They produce and fix some hi-tech stuff, including the Rolls-Royce air turbine blades that are used in Boeing and Airbus planes. A lot of things are done using automation, and 3D metal printers!
It's amazing. 3D printing of metal parts! I've heard quite a lot about this sort of technology, and now I've seen it in action. They are large cabinets (covering around 5×3 m of floor space, and 2-3m high), inside which any type of metal parts can be created with a laser. 3D printers are mostly developed in Germany, some in the US. No other countries have joined this club yet apparently.
Unfortunately, this technological wonder cannot be photographed. Here are some official photos:
That's all for now in Singapore. On to my next flight…