The best city in the world.
Singapore is a fantastic city – and that goes for its economy, architecture and transportation system. It's hard to believe, but there's almost no such thing as traffic jams here! There are loads of tunnels though. You can even drive across half the island underground.
Singapore is especially good in December. In winter here, it's just hot – not the usual for this part of the world. You still get wet here in December, but not soaking wet like in other seasons. Singapore is located on the equator, in the humid tropics. In all seasons other than winter, you end up completely soaked – every part of your body and everything you're wearing (if in a suit on your way to a formal business meeting, it's best to make multiple stops in climate-controlled areas or, even better, use the underground metro walkways). After a while your consciousness takes a hit because of all the humidity you've inhaled… and that's the end of it.
Despite all that, Singapore is the most delightful city in the world, according to my measurements and calculations. Singapore is no. 1. That's right.
The prices are also fantastic; cars are particularly expensive because of the high import duties. The laws are pretty draconian too, which gave rise to the joke "Singapore is a fine city". Also, the connoisseurs of modern democracy occasionally badmouth Singapore for not always being 'democratic'. But it works. I've seen some sociological research that found that the residents of Singapore are the happiest in the world. And there's a queue of those who'd like to get permanent residency, but the quotas are very strict.
On top of all that, Singapore is fabulously beautiful. No matter where or what time of day it is, this place is just beautiful – you can be hypnotized by it and contemplate it forever.
Meanwhile, I had to fill the role of Ded Moroz (or Father Frost) in our local office. As always, my Snegurochka (or Snow Maiden) is beautiful!
So, what's the best thing to do should you ever have a couple of hours free in Singapore? You can simply take a walk in the city parks or round Marina Bay. Here is what we saw, while going round clockwise:
This is a floating soccer field. I think it's full size. I wonder if there's anything like that anywhere else in the world.
This is a waterfall/whirlpool at a local mega-mall. The water in this bowl whirls round and falls into canals inside the mall. The building has more than enough space to accommodate such attractions.
It's called the Water Tornado Fountain, with a Google search producing some videos:
Now let's move on…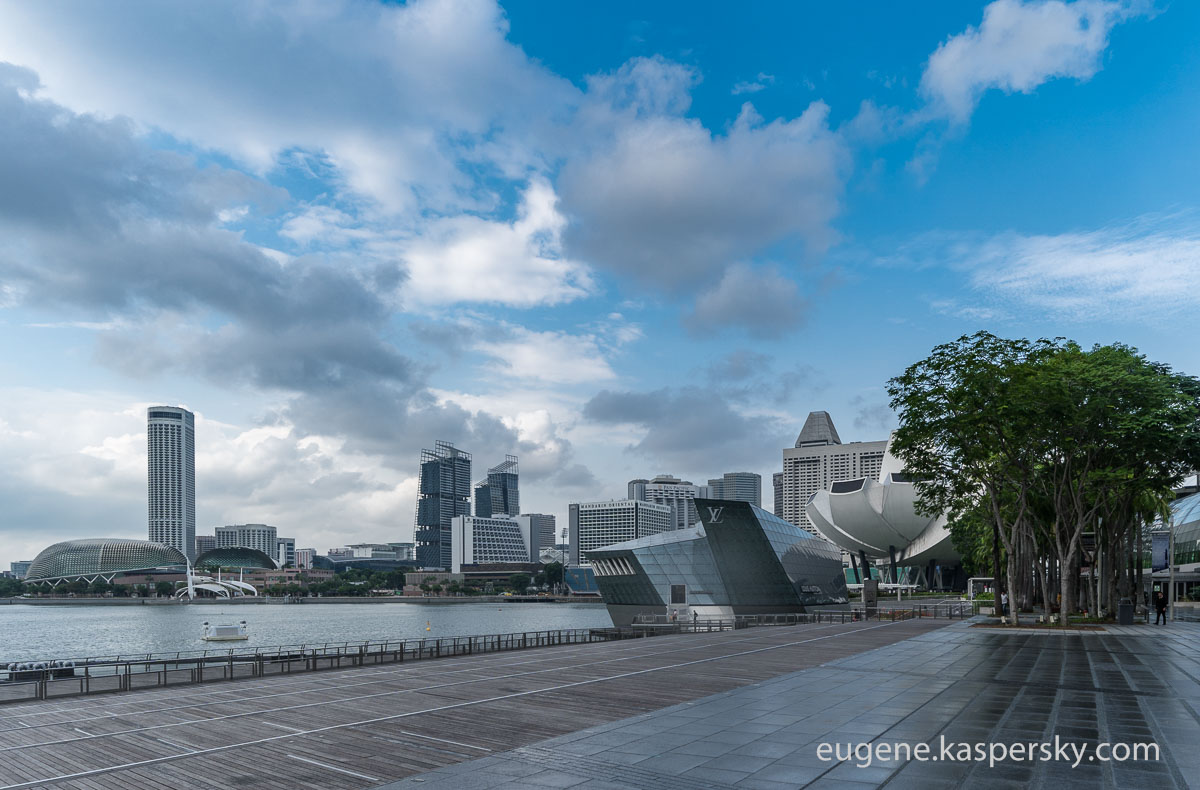 Now, we turn to the sad topic of geopolitics and the Olympics. In my humble opinion, it's mean and pretty low to take revenge on sportsmen for political squabbles. But, unfortunately, I can't change anything.
But this doesn't detract in any way from Singapore.
There are some amusements on the other side and holes in the fence. I wonder if they are for storm winds or just for curious tourists…
Moving along:
This is Merlion, the symbol of Singapore, a mythical creature that's half lion, half mermaid.
Around evening, I encountered this vibrant, highly artistic installation.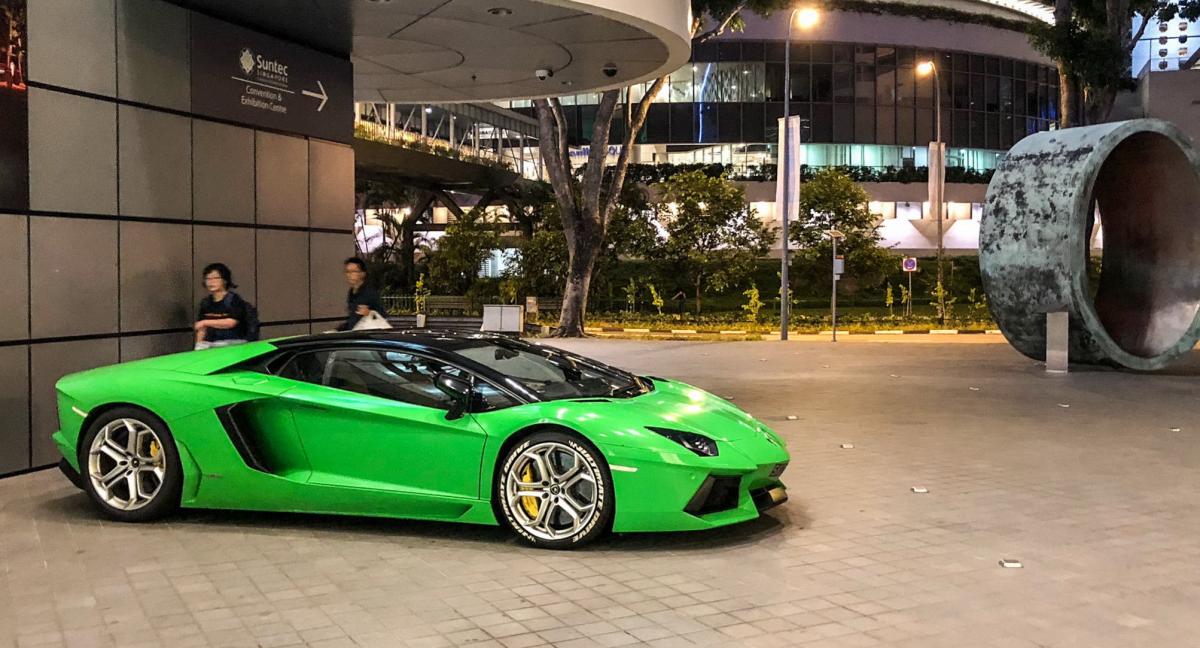 The thing in the top-right corner :)
It's not a piece of pipe that they accidentally forgot to put underground; it was specially designed this way and placed here to amuse passers-by.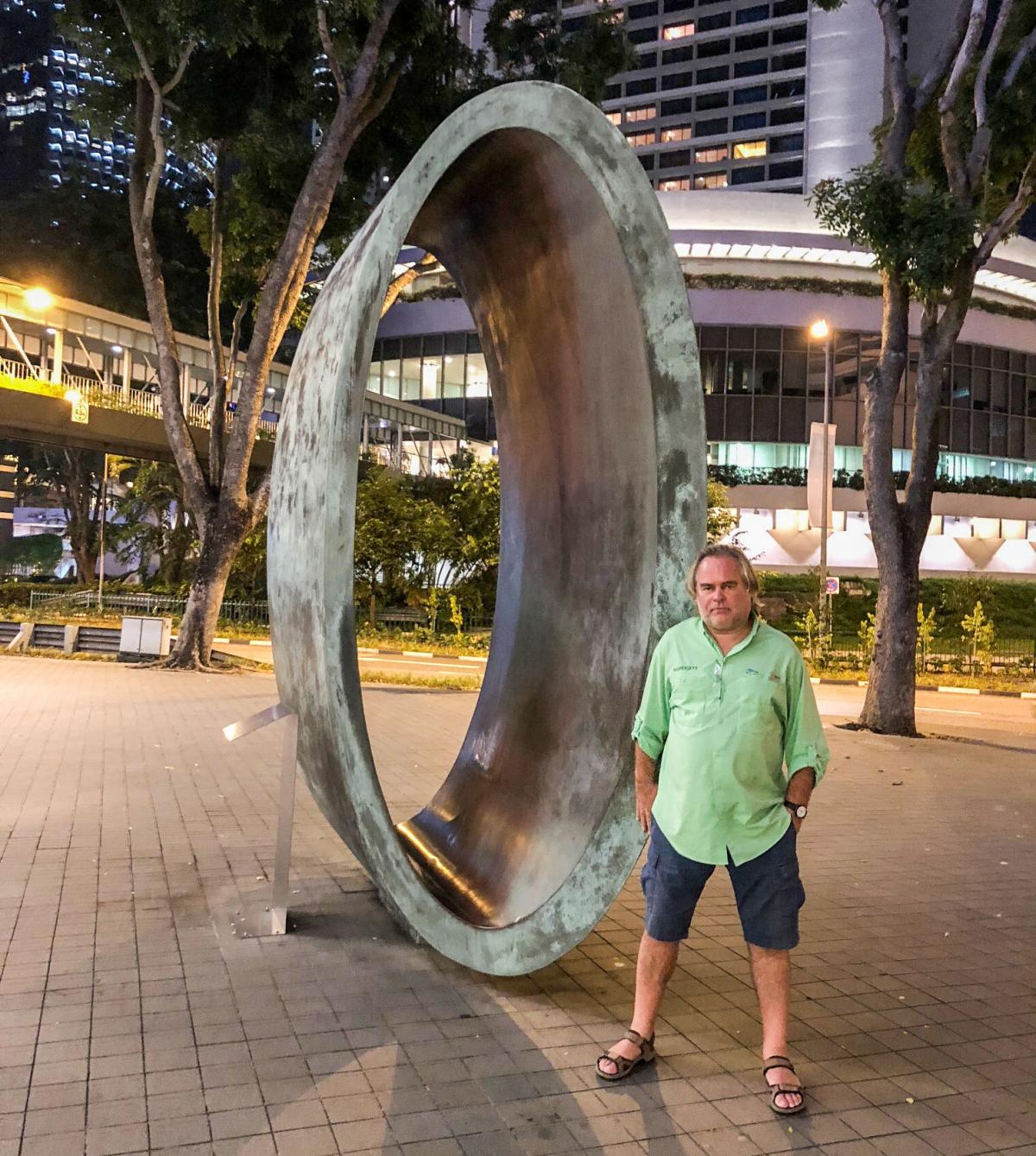 And on that note…it's time to take another flight and keep to my schedule.