Whether still locked-down at home or free – must-read books, part 3!
Looks like I'm just in time with the third and final part of my book recommendations series: stay-at-home restrictions are easing seemingly everywhere. Still, staying home looks like what many will continue to do anyway, so this part-three isn't too late really. But, even during 'normal' times, reading is totally must-do, surely? It's not like these recommendations have an expiry date! Ok, enough intro; here are my recommendations – category: science fiction!
Yes, I'm a science fiction buff, and have been since I was a kid. I remember looking forward to our regular visits to some friends of my parents who had a really impressive (for the times) collection of sci-fi on their shelves. I'd just disappear for hours, fixated by a work like those by Jules Verne (Captain Nemo), H.G. Wells (The Time Machine, The War of the Worlds, The Invisible Man), and Alexander Belyayev (Amphibian Man, Professor Dowell's Head), which I'd get through in a few hours! Later came Bradbury's Martian Chronicles, Asimov's Three Laws of Robotics and I, Robot, Arthur C. Clarke's A Fall of Moondust, Simak's parallel worlds (proto-multiverses), Ursula K. Le Guin's Earthsea stories, and much more.
I could dig endlessly on this topic, but here, for brevity's sake, I'll stick to my top-3 all-time fave sci-fi writers; rather – top-4, as two brothers wrote together (the Strugatskys). Btw – I have the complete works of the Strugatskys, and also of Kurt Vonnegut in hardback! (Yes, I prefer actual books; we stare at screens enough IMHO:). 
The master-maestros of the genre. They started out in the 1950s writing utopian-heroic-communist texts, but later changed their tune big time – their heroes changed, as did the problems they had to deal with.
There are a great many super sci-fi writers, but these two are to me the very best. Deeper, more emphatic, more audacious – the thinking person's sci-fi: more 'literature' than sci-fi!
Later in their careers they became all the more philosophical, and conducted literary experiments on identity and society.
I remember clearly my first Strugatsky novel: Beetle in the Anthill, published in 1979 in a Soviet magazine – one chapter per edition (waiting impatiently each month for the next chapter).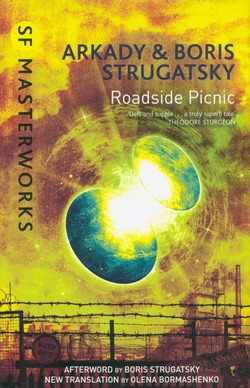 Many describe Vonnegut as a misanthrope. There may be some truth in that. His Sirens of Titan, Cat's Cradle, and Galápagos are anything but life-affirming. All the same, they're unusual, strange, compelling, original… just great! I read the latter only three years ago. But liked it so much I went to the Galapagos for vacation not long after!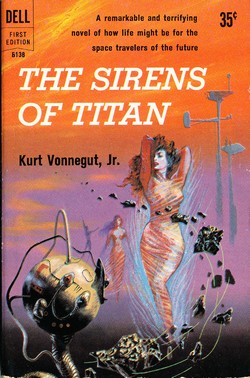 Mr. Pelevin is my favorite modern-day postmodern author. He's a Russian writer who sadly isn't a household name outside the country, but should be. He's extreme, unorthodox, cynical, brutally honest, brutal! Many don't like him as he's just 'too much'. I see their point sometimes. But to me there's no getting round the fact that this writer is oh-so very important, and, in tune with these here recommendations of mine – oh-so must-read!