New Zealand-2013. Finale. Days 15-17. Mistakes, breakfasts, and conclusions.
NZ-2013. Day 15. Mistakes.
Those of you who've been following me around NZ with this travelogue will already know how unexpected torrential rain ruined our plans several times. Despite our heroic efforts to see everything, multiple shuffling of the route, and the extra hundreds of miles on the road – some must-sees remained inaccessible and thus unseen. They'll just have to wait till next time…
Anyway, today I'll be telling you a little about what we missed, just to make this travelogue exhaustive in terms of its covering all the must-sees of NZ – given good weather.
There were five must-check-outs we missed, as follows:
1. State Highway 6 – along the west coast of the South Island. We got to see only its northern section, but if the southern part is as beautiful – a leisurely drive along it is mandatory. Especially for lovers of hairpin bends :).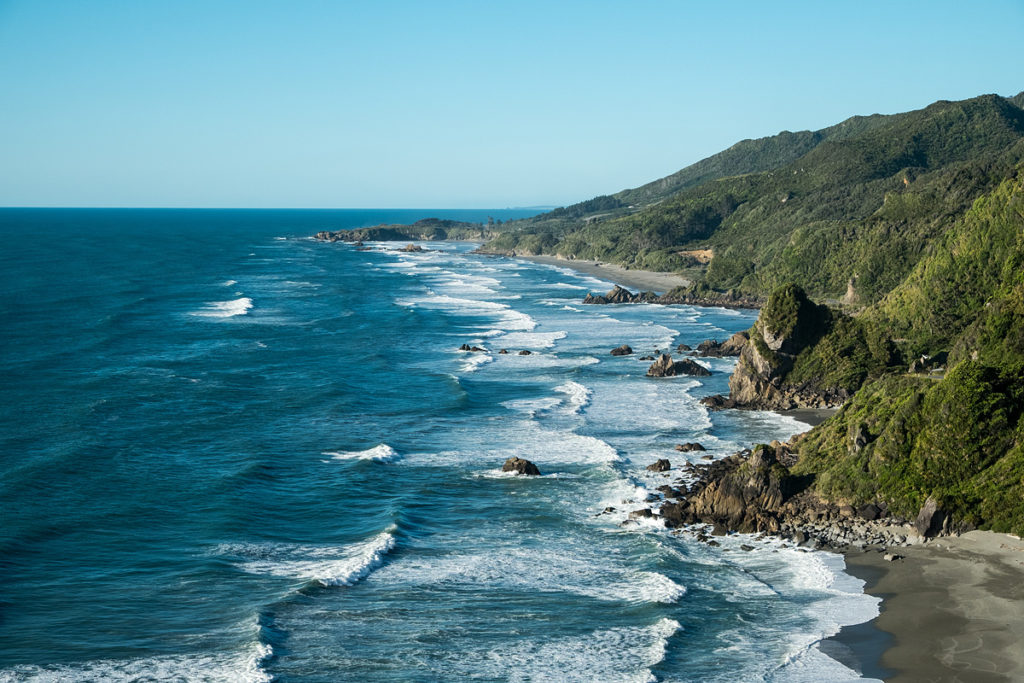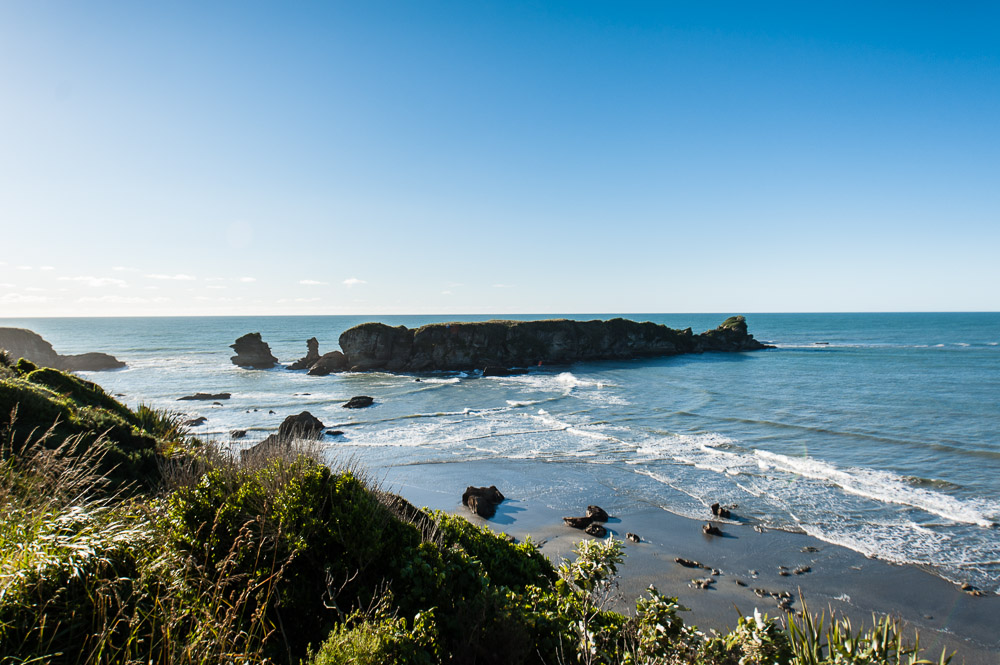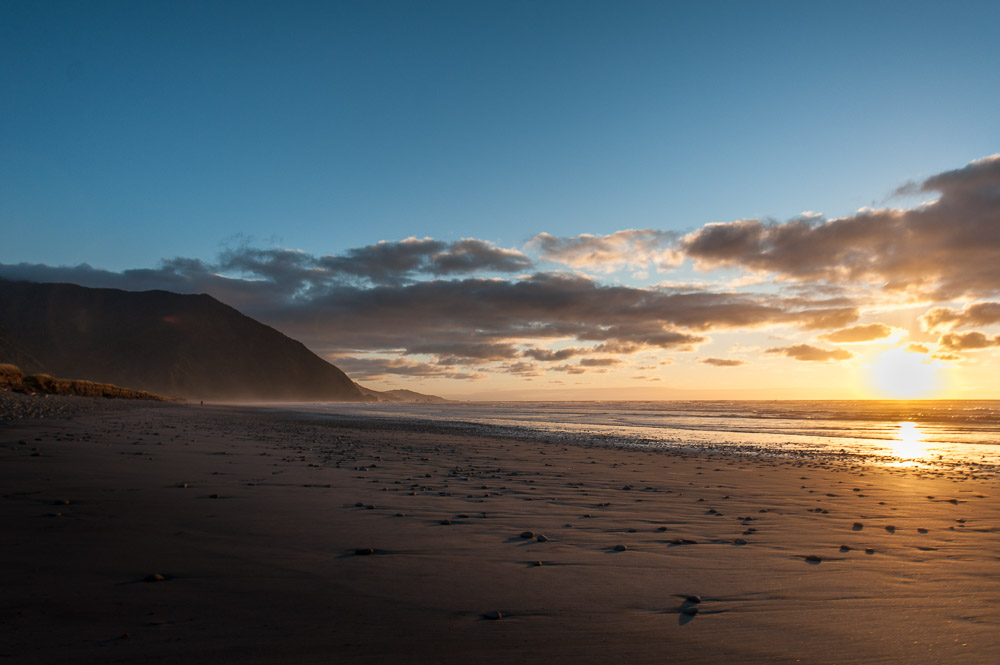 2. The Franz Josef Glacier – accessible from the above-mentioned Highway 6. They say it's an amazing sight to behold. The glacier descends almost onto the road itself. Perfect for lazy tourists!
3. Hooker Glacier. It was a formidable wind that blew us off course this time, which was also shaking suspension bridges so much as to make them totally impassable.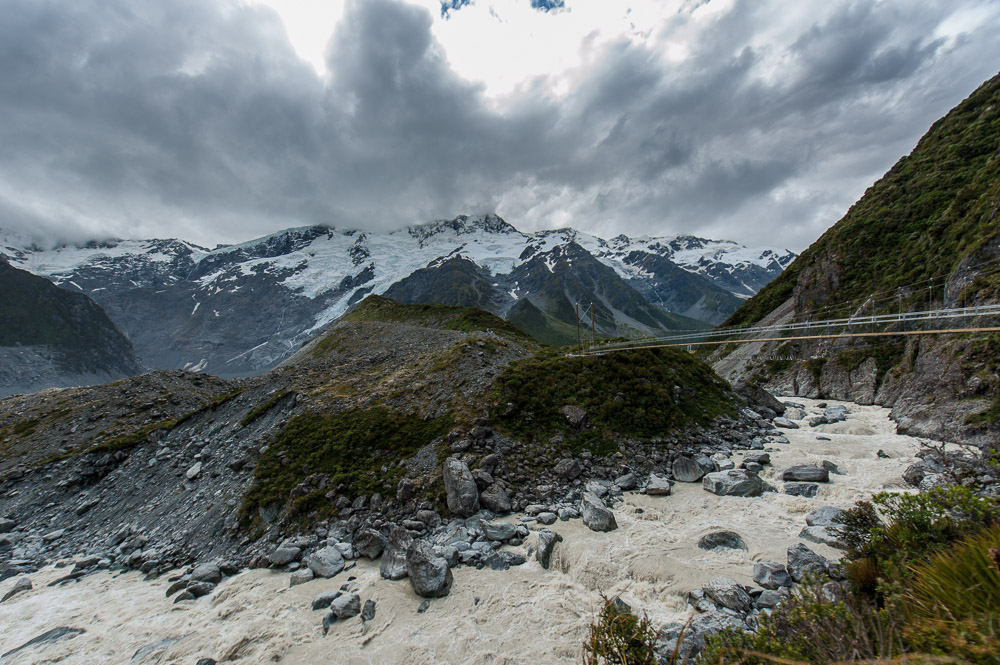 4. A boat trip across Milford Sound. The Homer Tunnel you need to go through to get to it turned out to be flooded.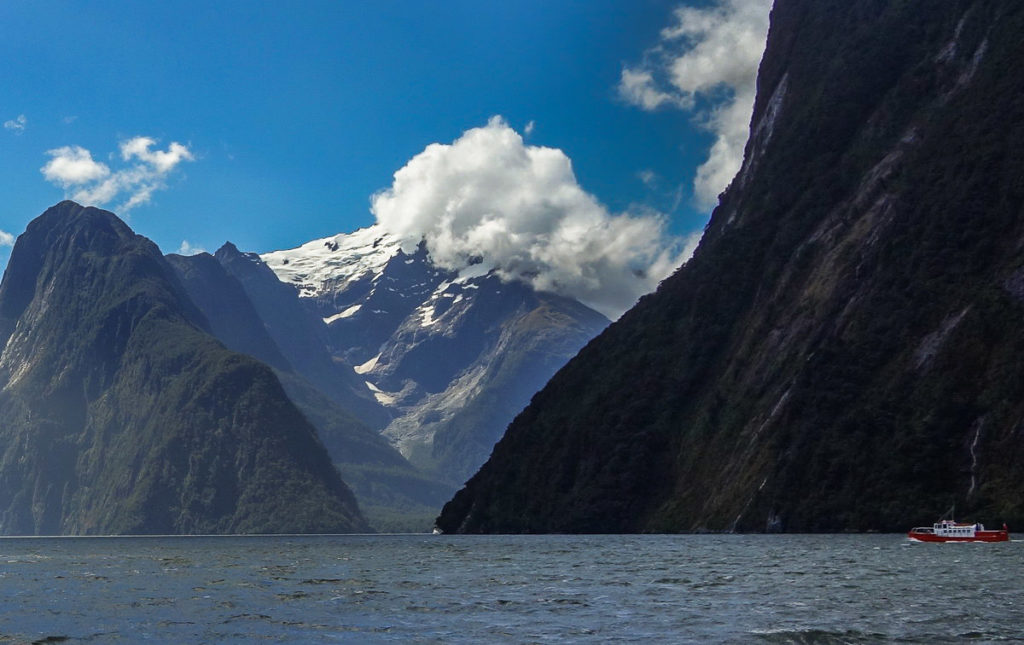 5. The whales' feeding ground off the coast near the town of Kaikoura. On our 15th day we got as far as this place, but needn't have bothered. Not far from the shore the ocean bottom abruptly deepens by about two miles (as our guides told us), and it's way down there where the whales hunt for giant squid. Alas, again because of the rain (dammit!), the whales were having a day-off: not a single whale's tail was to be observed all day :(.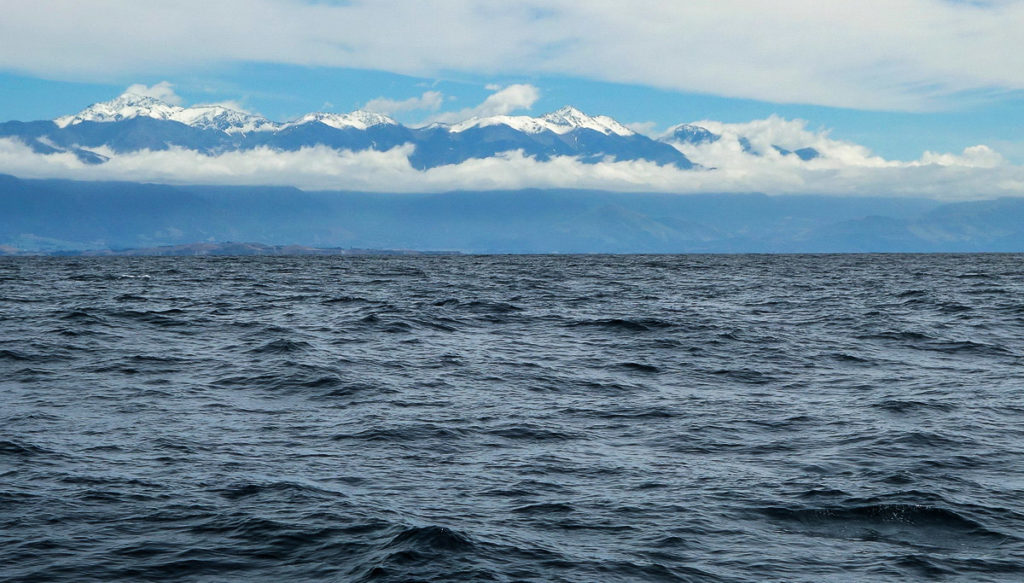 NZ-2013. Day 16. Inhabitation.
(Not to be confused with "Places of Hobbitation".)
In this installment, let me tell you a little about some of the places where we spent the night.
In all we changed hotels/motels 13 times, and a camping site on one occasion. Not such a bad result for 17 nights in total! Most of our overnight stops were at common or garden 3-4 star city hotels. On one occasion we had to make do with a doss house that had just one shower and toilet for the whole floor!
A particularly nice hotel was one called Sudima on the shore of the volcanic Lake Rotorua with all its steam vents and thermal springs – and untold numbers of seagulls!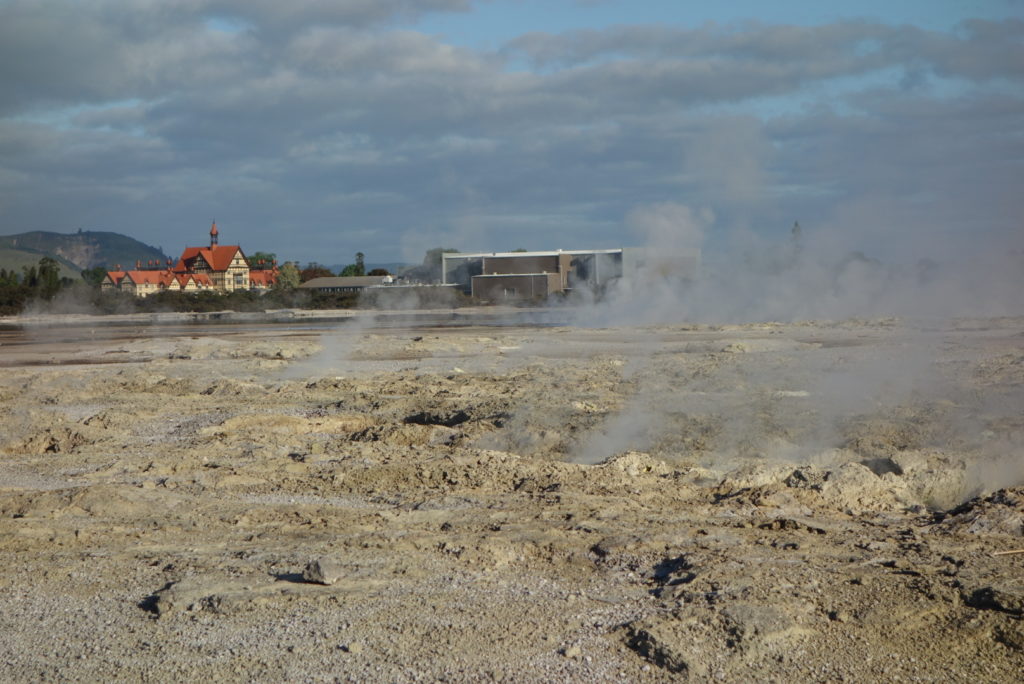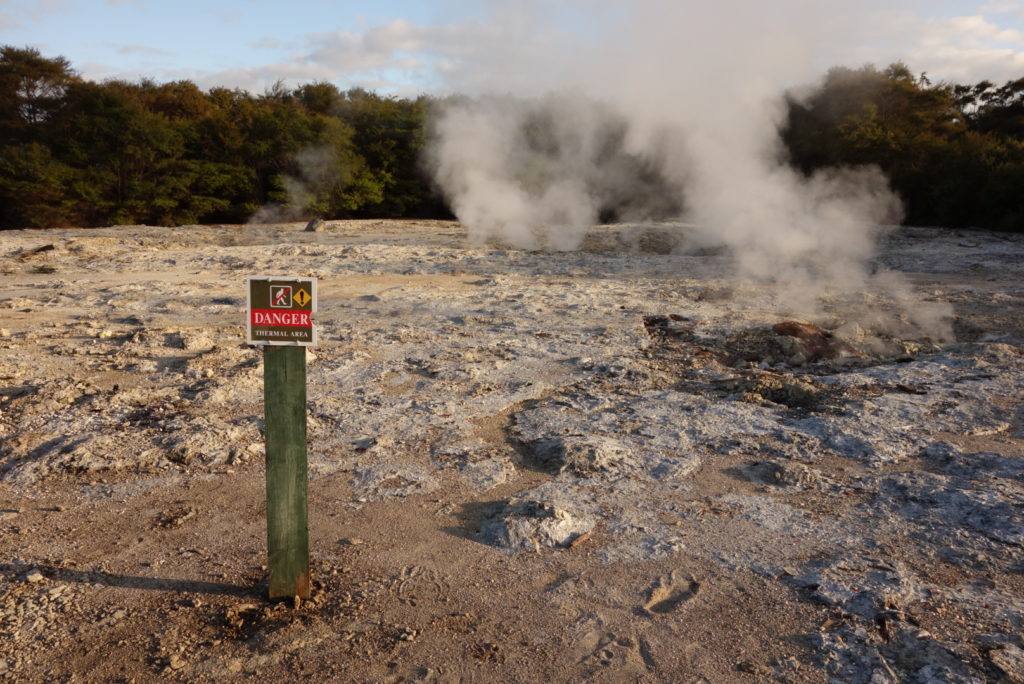 Another goodie was the hotel on the shore of another volcanic lake – Lake Taupo – just meters from the water, with ducks wandering about just outside the windows and hot streams leading down to the lake.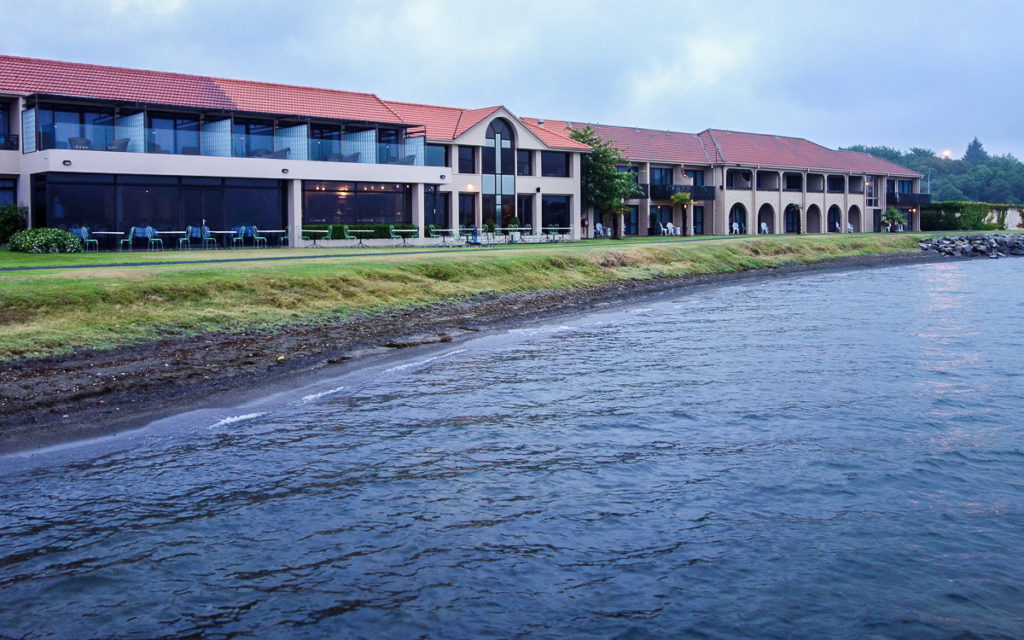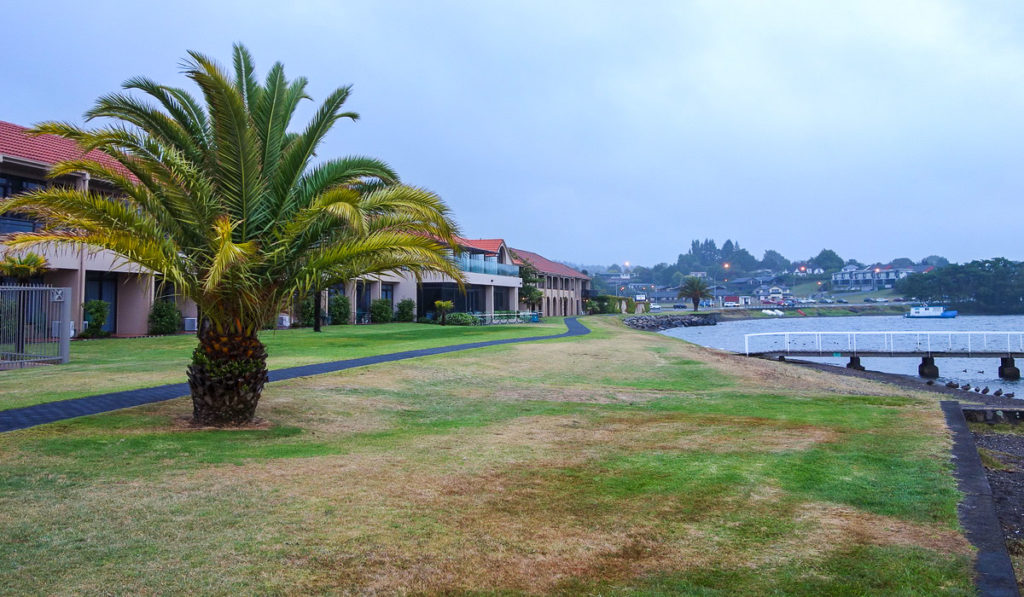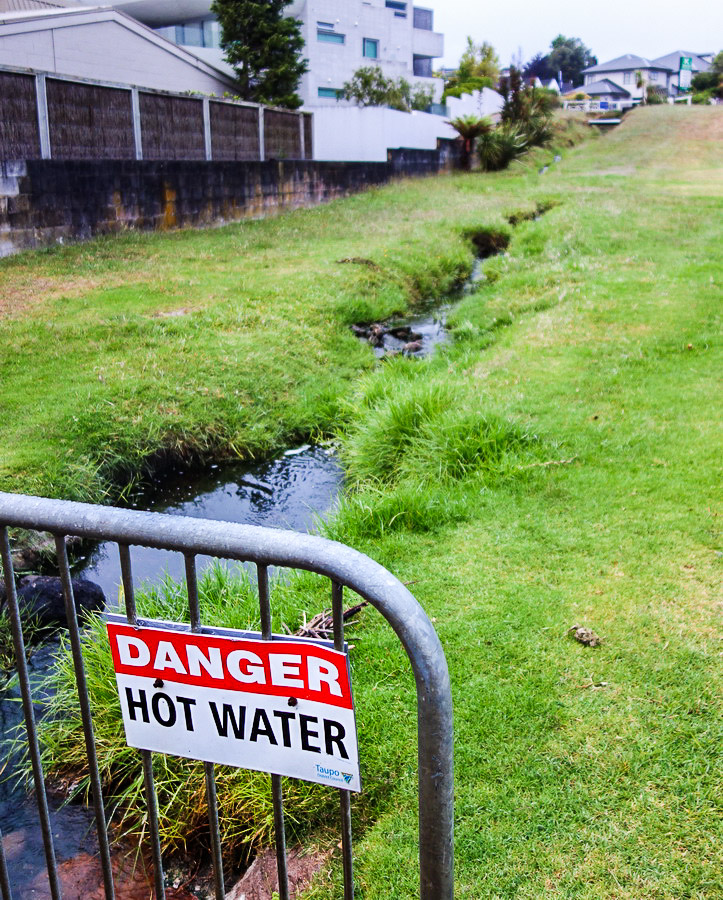 The relatively posh Hermitage at the foot of Mount Cook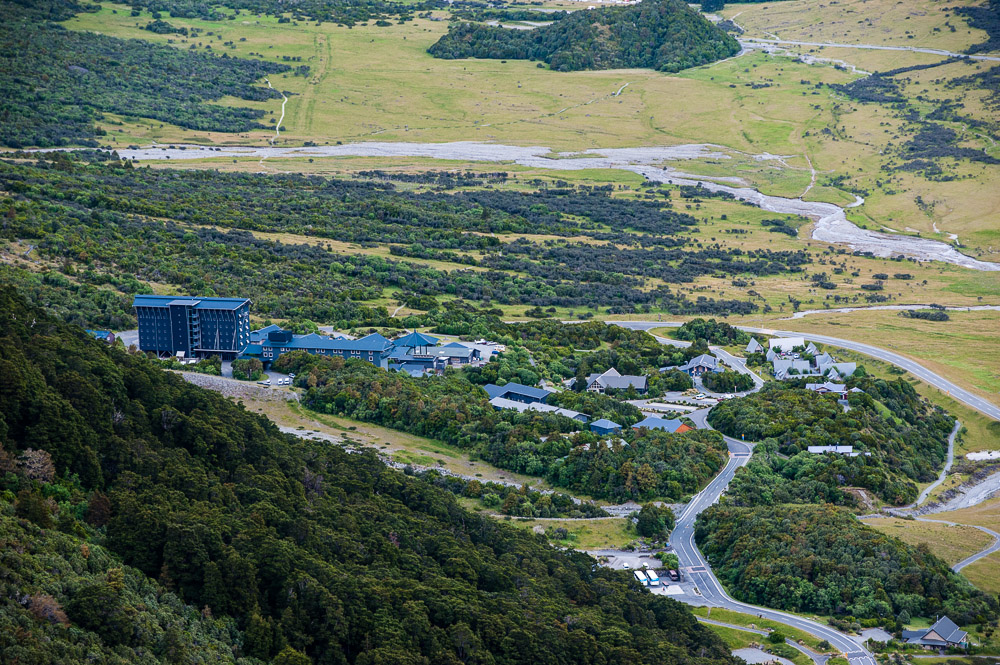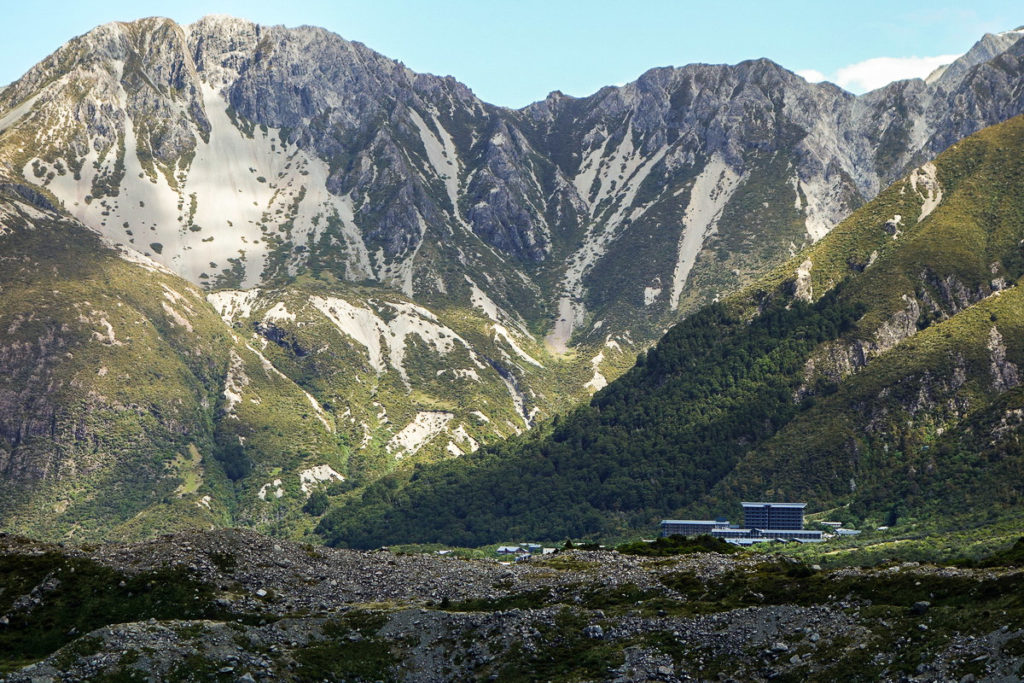 And assorted other average, not bad, and good places for getting one's head down for eight hours or so…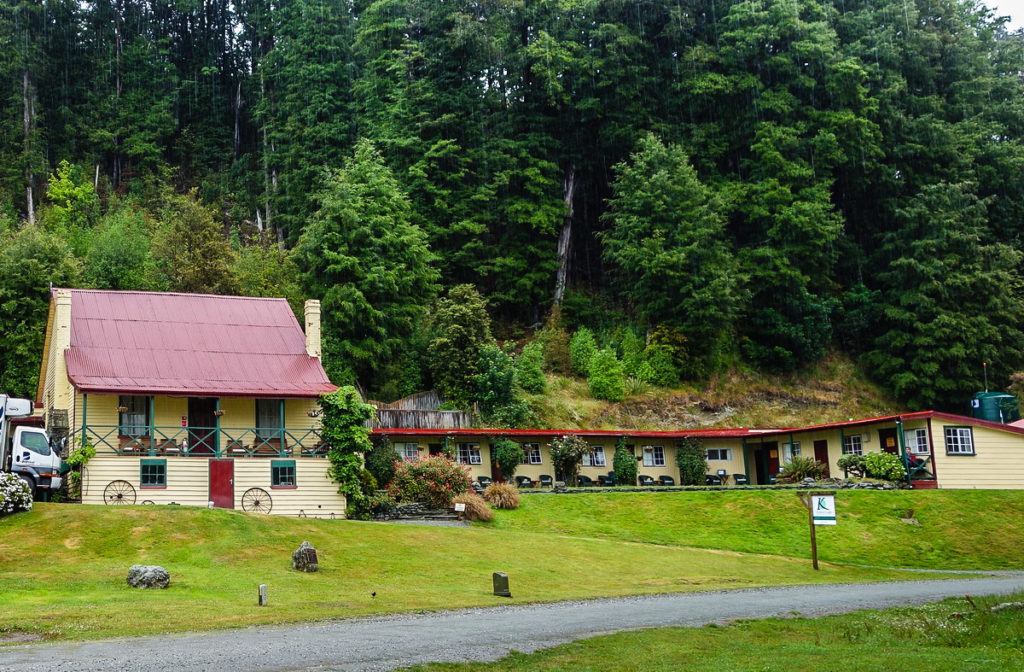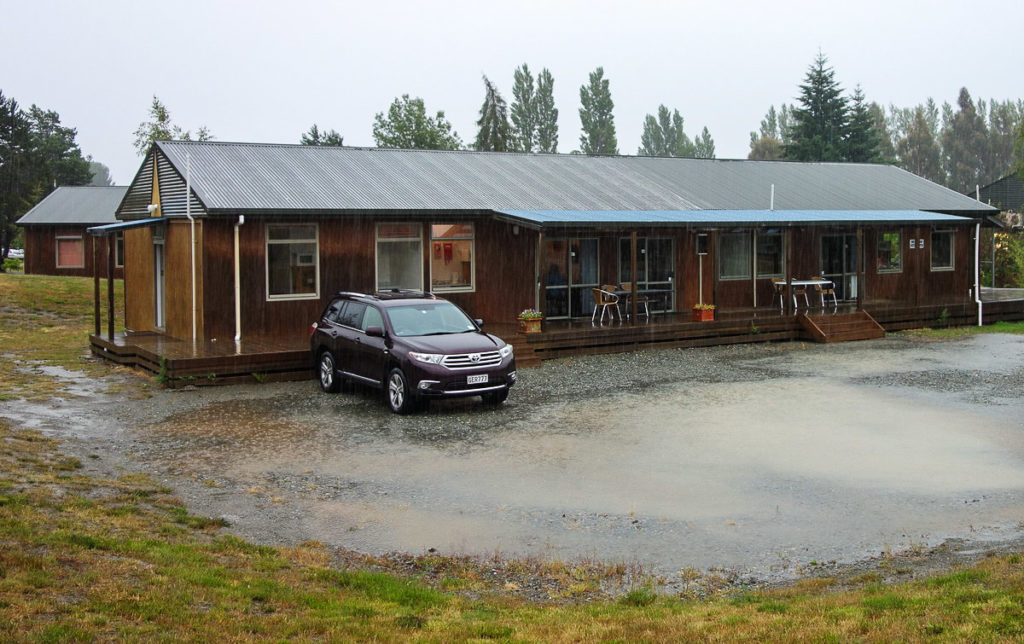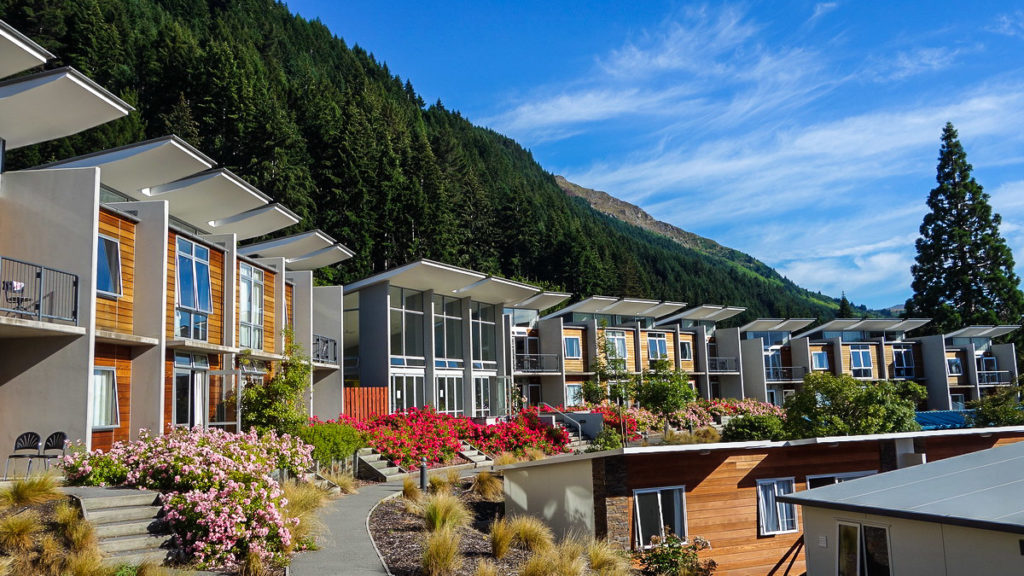 But what we'll NEVER forget about the whole NZ hoteling experience were… the breakfasts. Most mornings, a breakfast of champions would have been better.
In the majority of the hotels, alas, instead of breakfast they tried to feed us some kind of… rabbit food – totally inedible fodder of unknown origin and laid out in miserly portions… For example: a box of corn flakes plus milk, five boiled eggs, several slices of ham, a small loaf of bread, and some kind of manmade substance that tried to pass off as cheese – for 15 hungry travelers! That was here: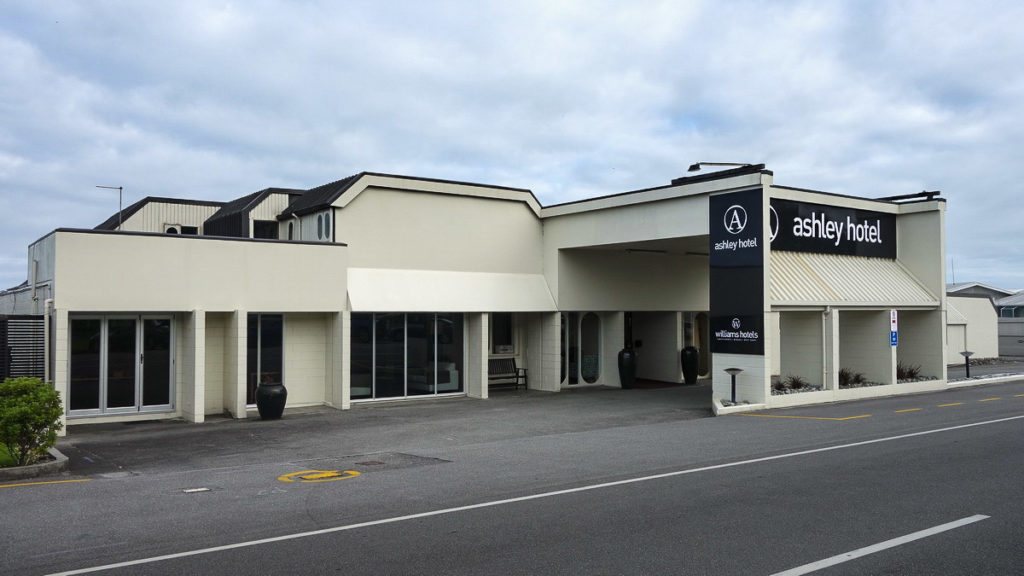 Don't be fooled by a reasonably neat – art-deco? – façade :)
Just make sure you stock up with plenty of instant noodles and other such trashy tuck that doesn't go off quick if ever heading out on an NZ road trip. After a week or so of expecting the breakfast situation to get better, we eventually turned to such unhealthy but at least filling foodstuffs to break our overnight fasts. We all came to the conclusion that NZers don't like cooking and/or can't cook. Overall, gourmets who like to eat tastily, healthily and elegantly could have a bit of a rough time on the road in NZ. They need to either spend time and gasoline on searching for edible lunches and dinners, or have to go cold turkey on prison-like rations!
So yes, the cuisine situation (fiasco!) in NZ was a mega let-down. It might seem a trivial point, but, well, on vacation in a first-world country – you kind of expect decent eats! I mean, in most developed places anywhere in the world – you'd normally put on several pounds after 17 days of touristic feasting (big fried breakfasts, big lunches, too many stodgy sandwiches, and a heavy evening meal too close to bedtime)… NZ?: Nyet! Zilch extra pounds! Boo!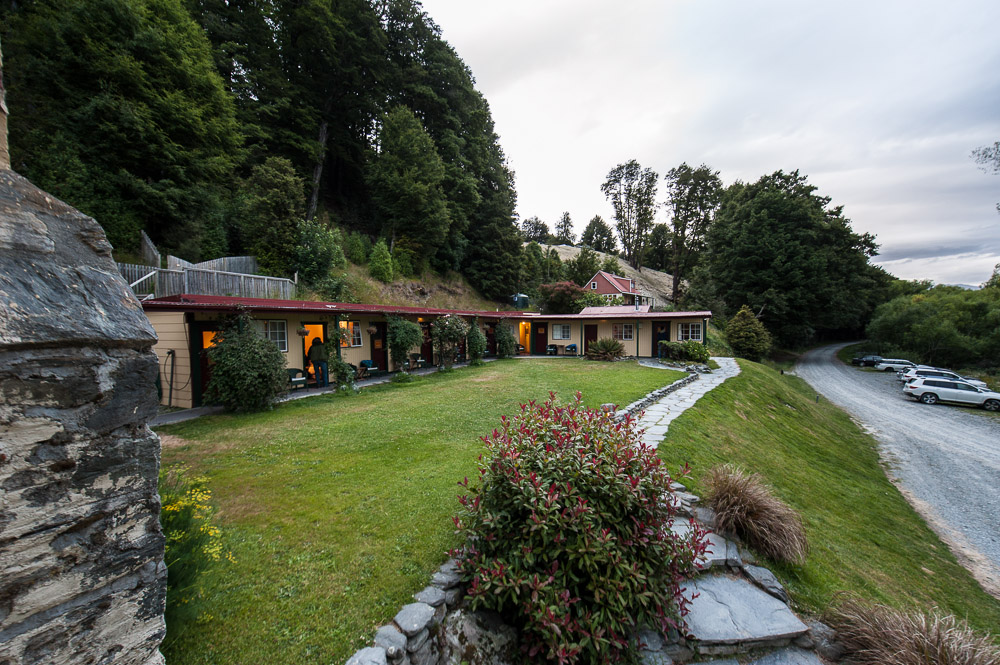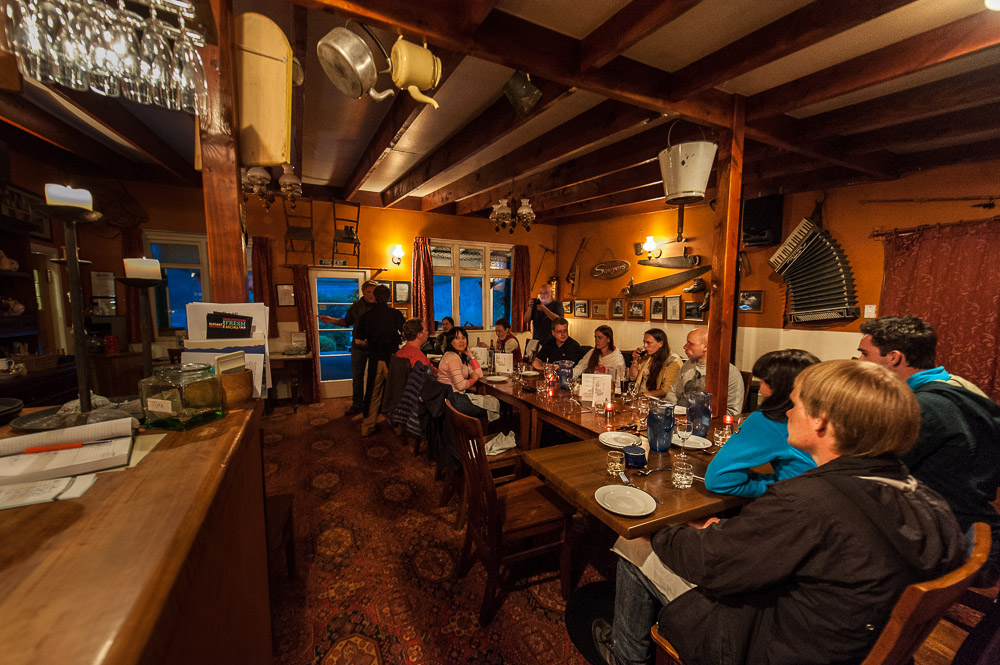 No food on the table. Says it all!
But then, some places pleasantly surprised us. For example, the restaurant in the Hermitage. The hotel's aimed at rich Japanese, so for breakfast they offer not only sushi and miso soup, but also Nattō (fermented soybeans). A peculiar dish – a real acquired taste. It's so… strange, that you can't find it everywhere even in Japan itself.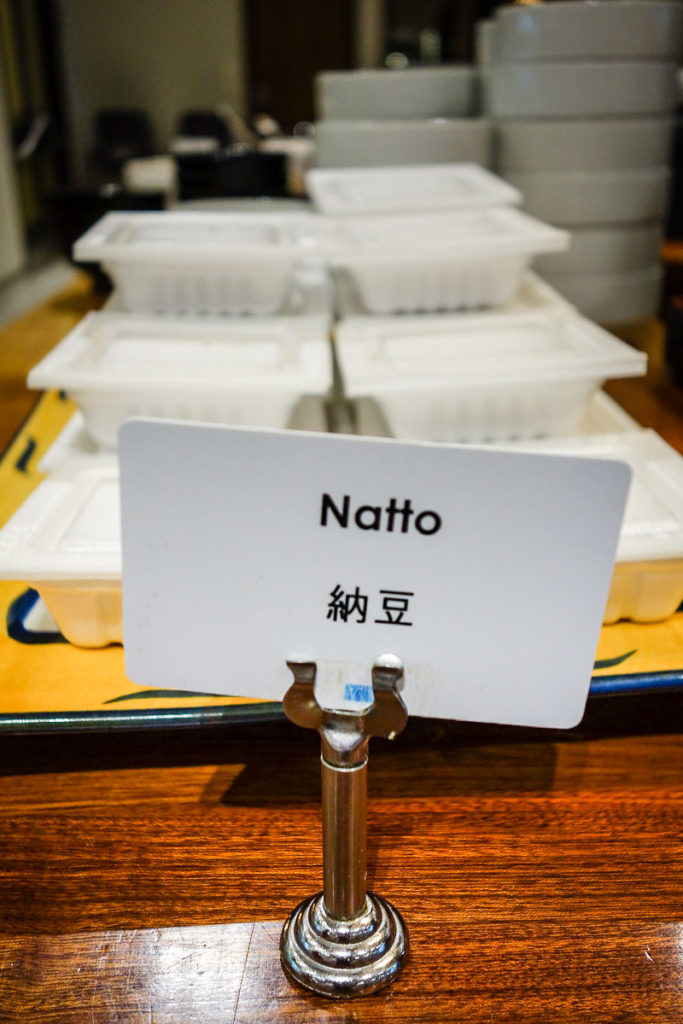 Our last night was in Christchurch.
Two years earlier, on February 22, 2011, a powerful earthquake hit the city which caused widespread damage and killed 185, including children. Some parts of the city are still closed – cordoned off by fences, and are gradually being demolished.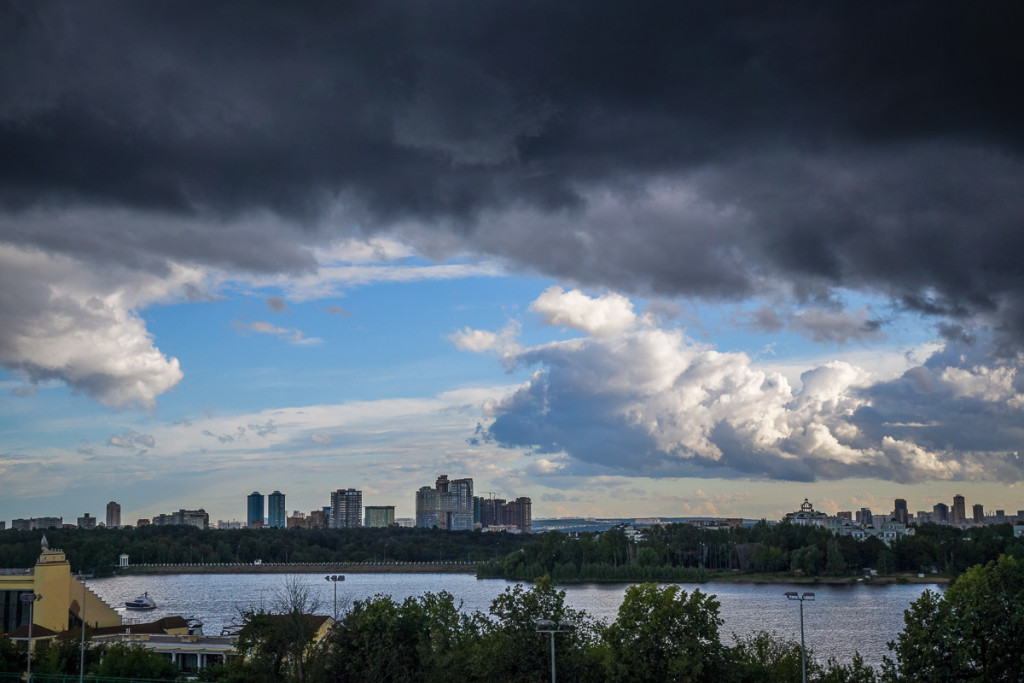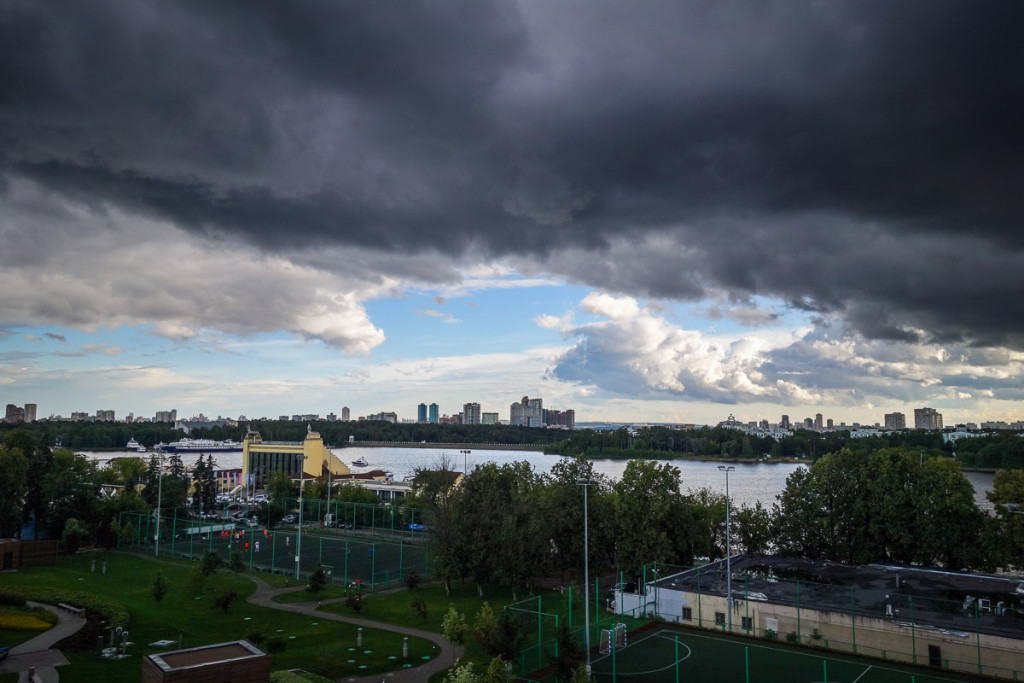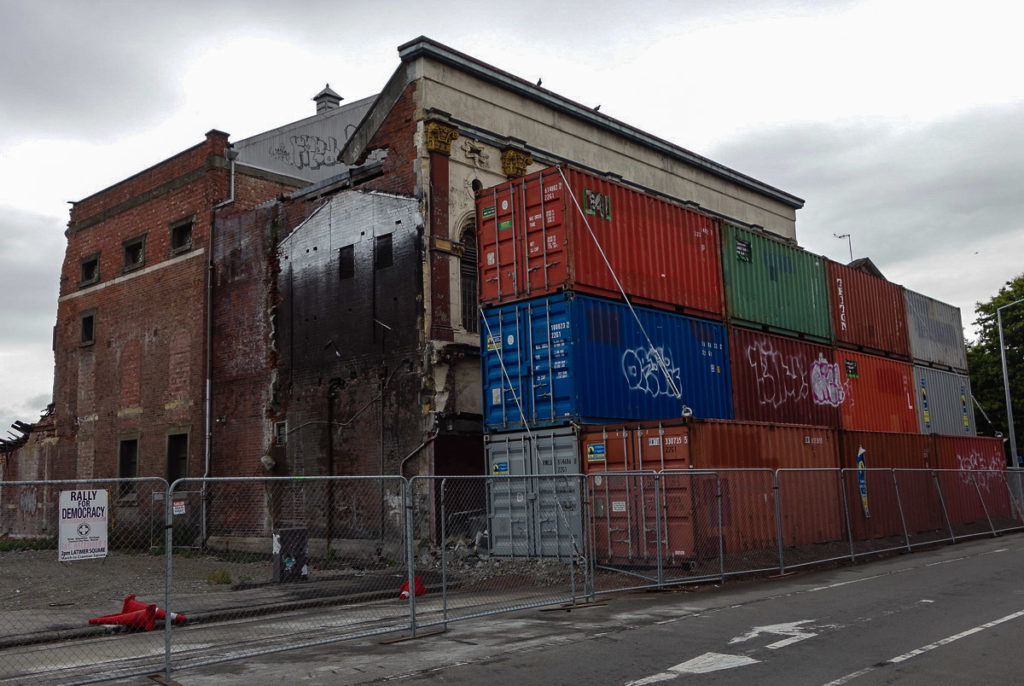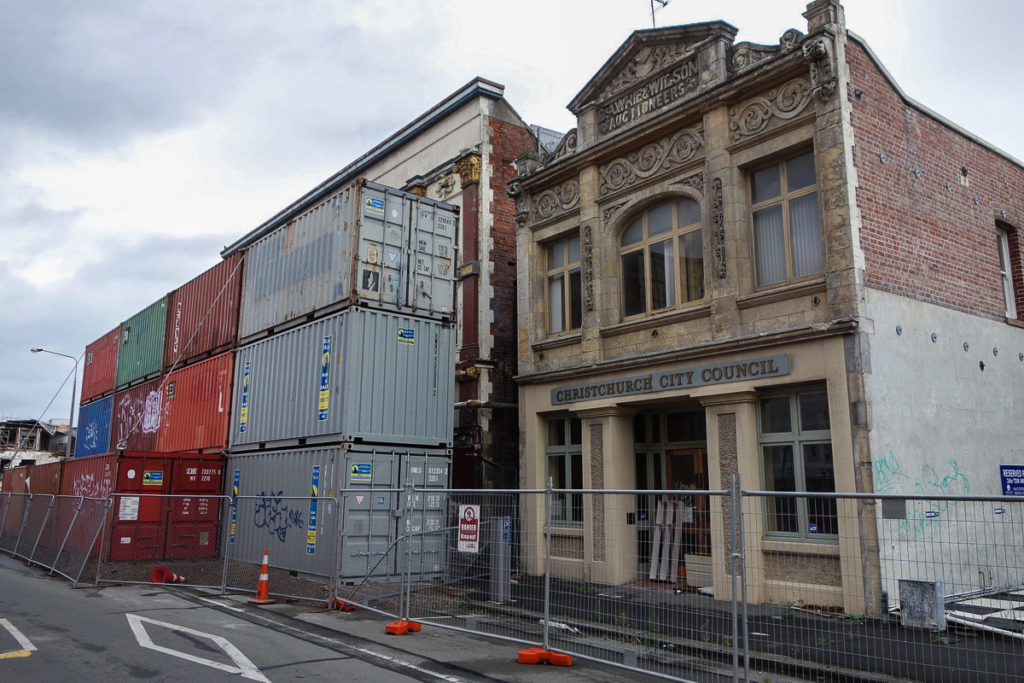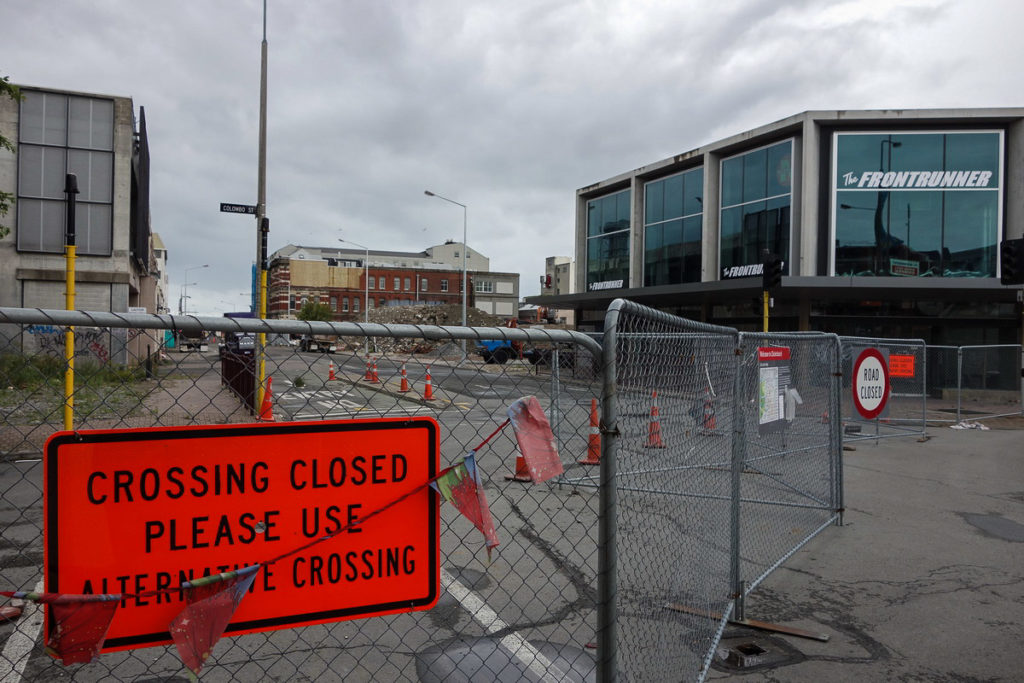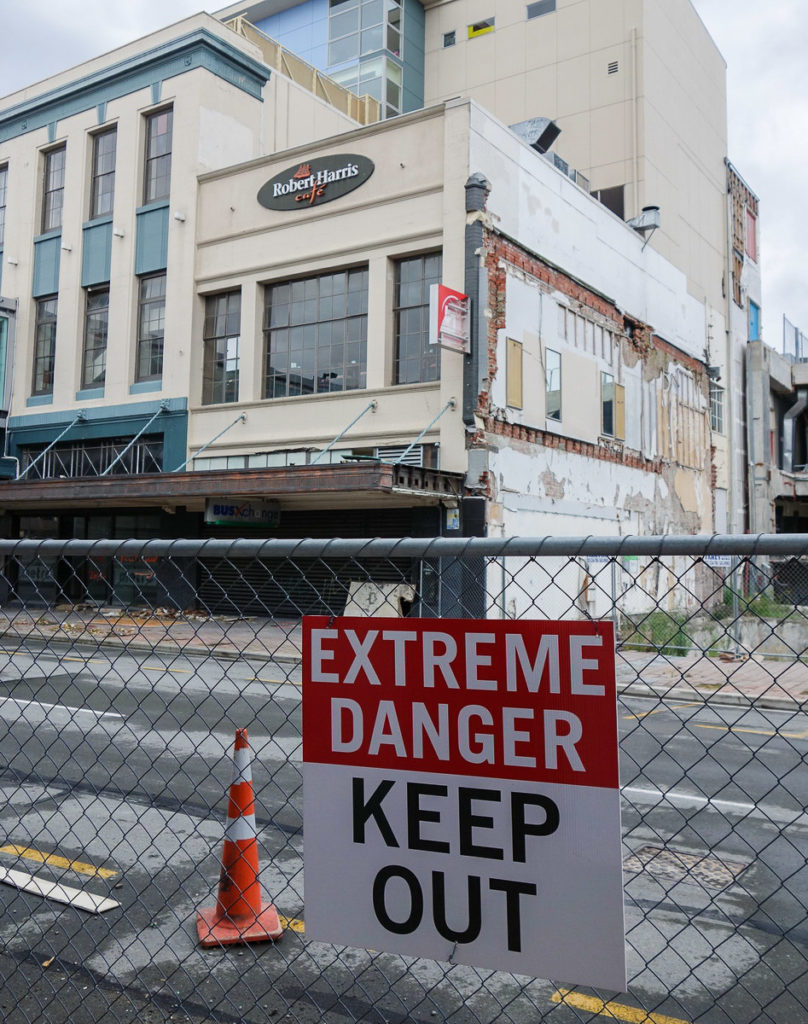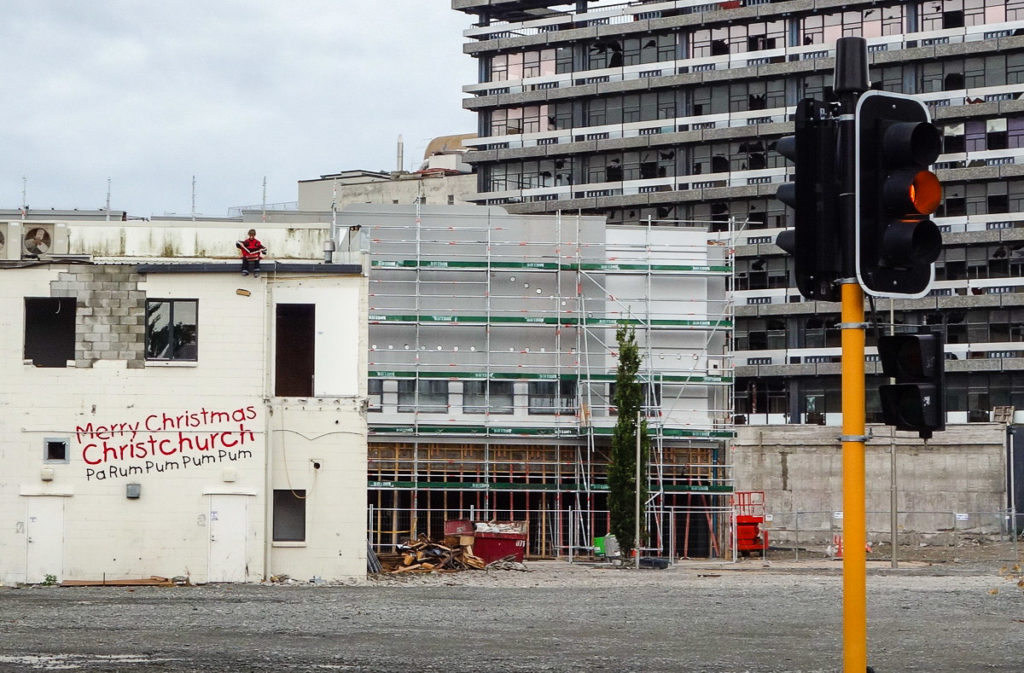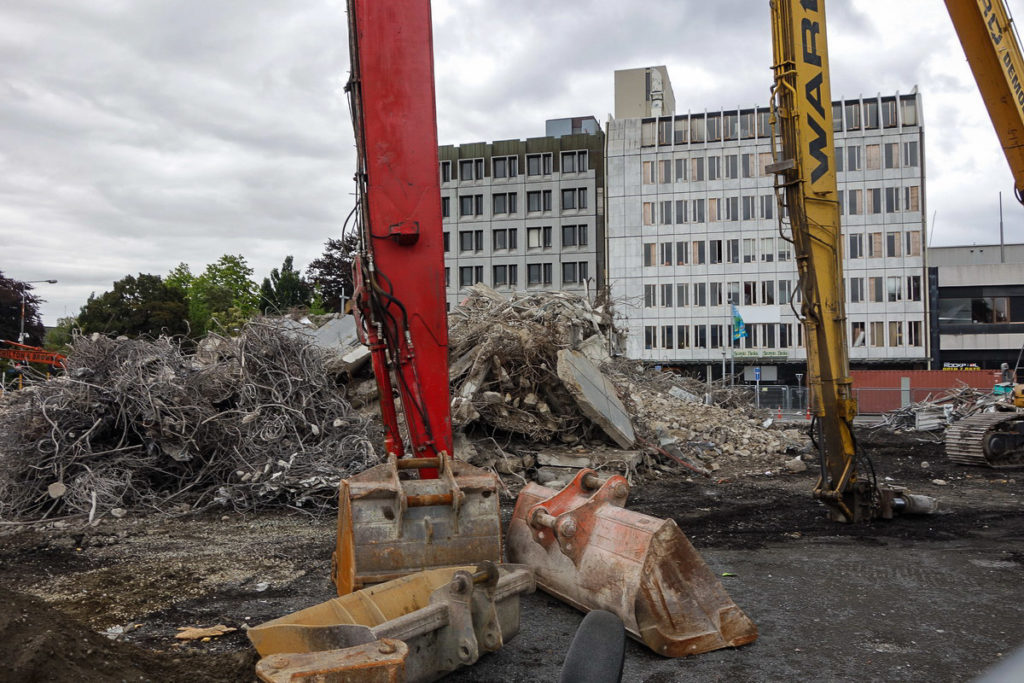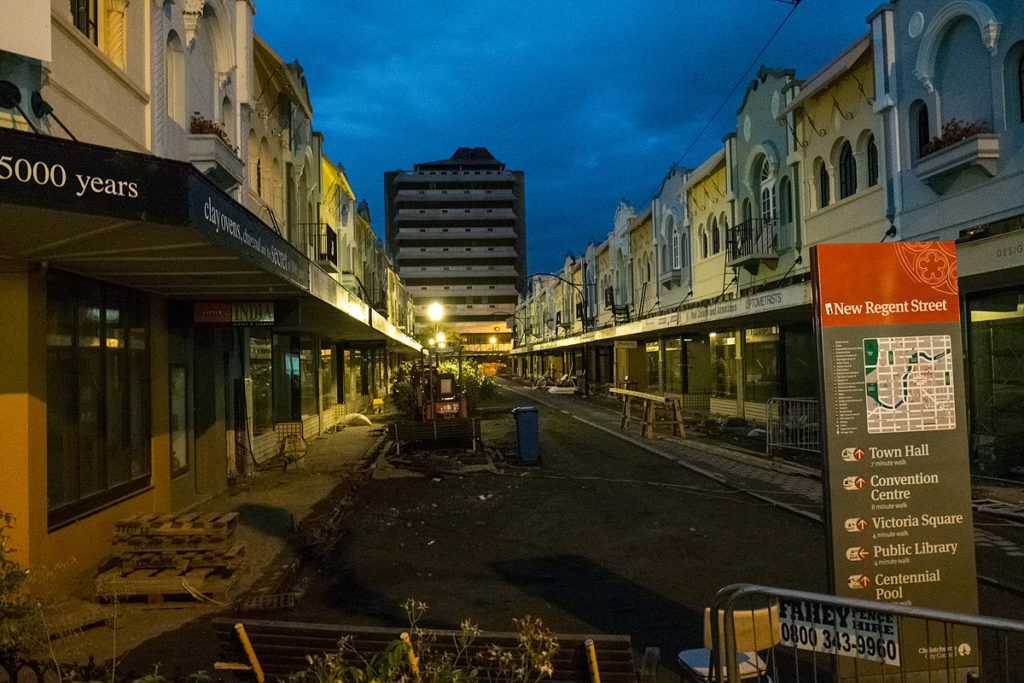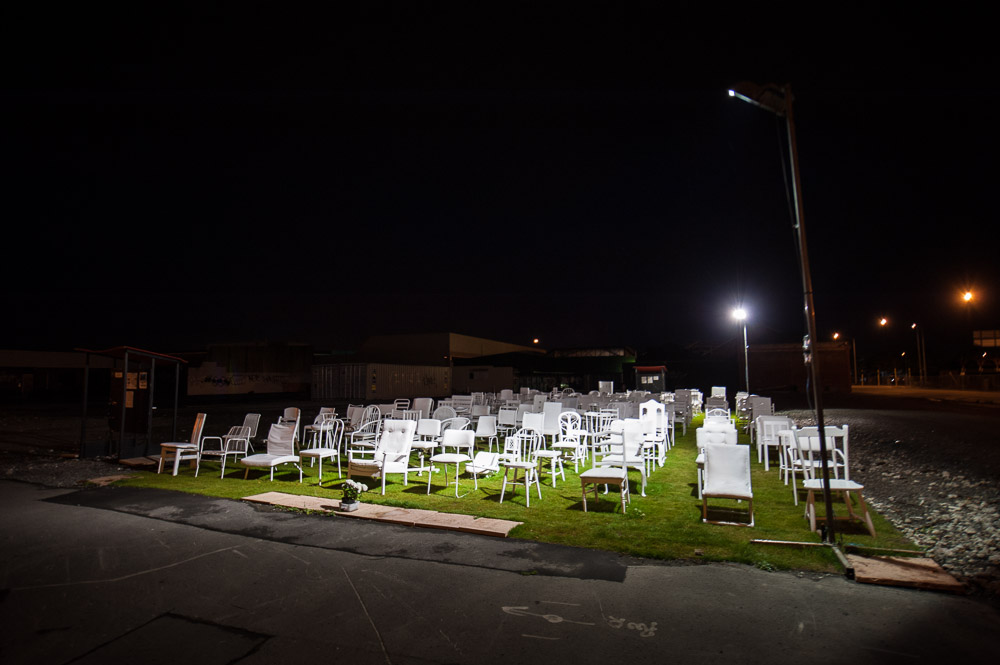 185 chairs, tables and children's furniture items – a memorial to those who tragically died in the earthquake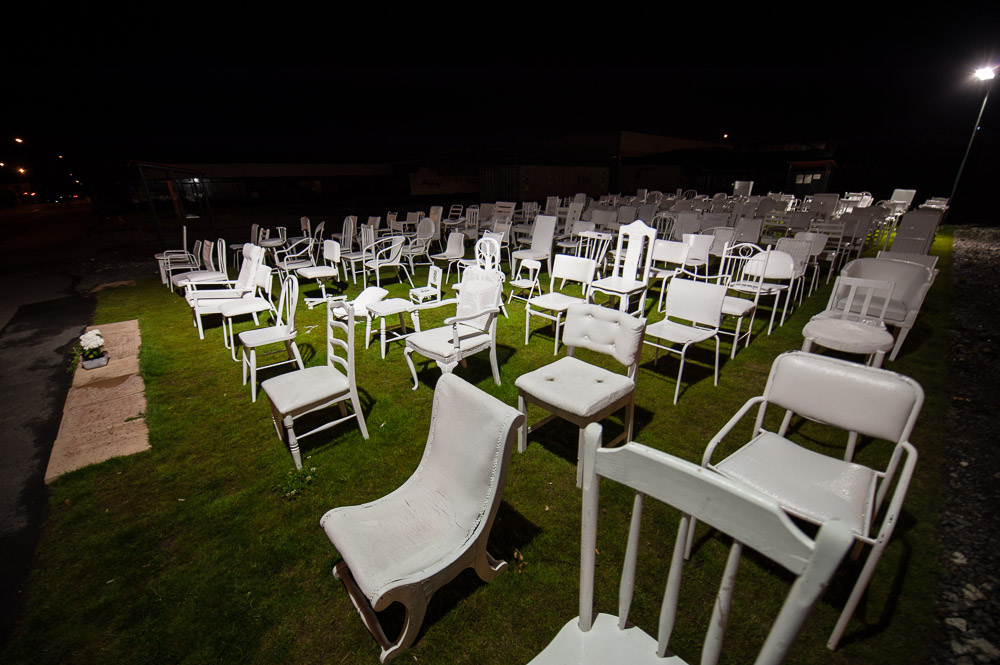 Where once there were supermarkets (demolished by the earthquake) now stand temporary stores and banks – in converted 20-foot freight containers.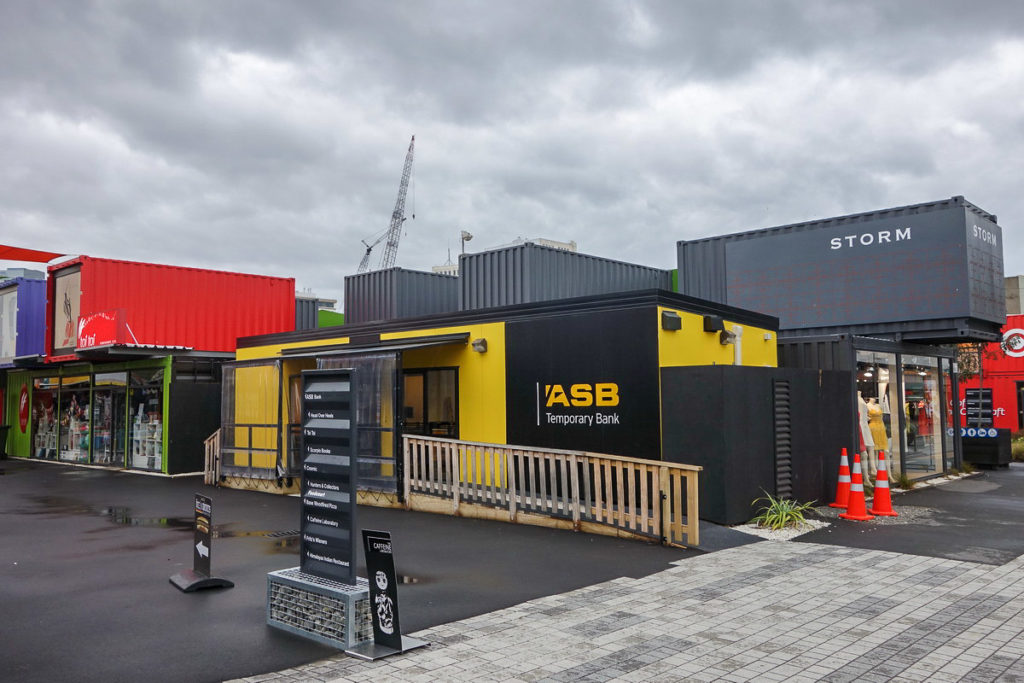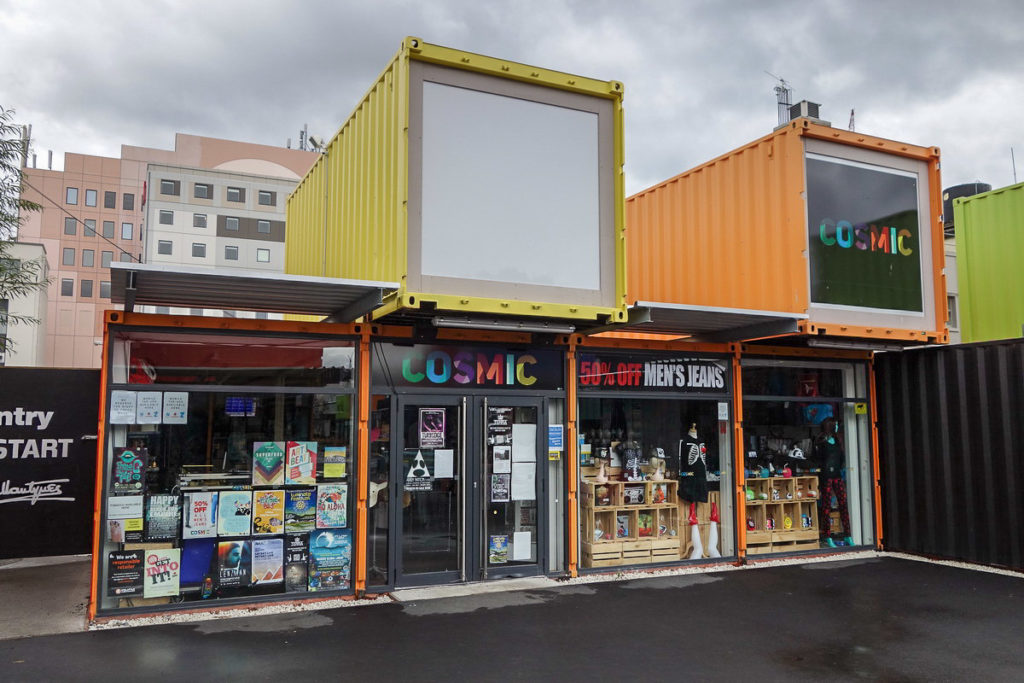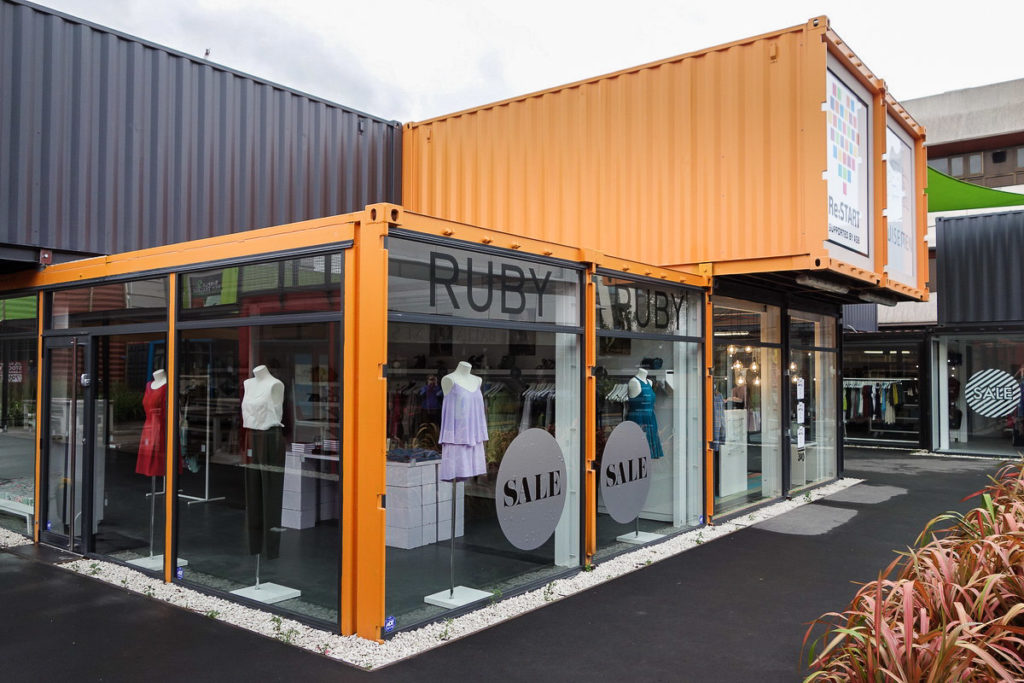 NZ-2013. Day 17. Last day & conclusions.
What? Already? Oh how time flies! Sadly our NZ expedition is over. 17 days of tourism-till-you-drop are behind us… and I'm missing it all already. Some were getting down about having to leave the country days before the flight home! Indeed, it's true – NZ is a magical place; the kind of place you want to get back to asap.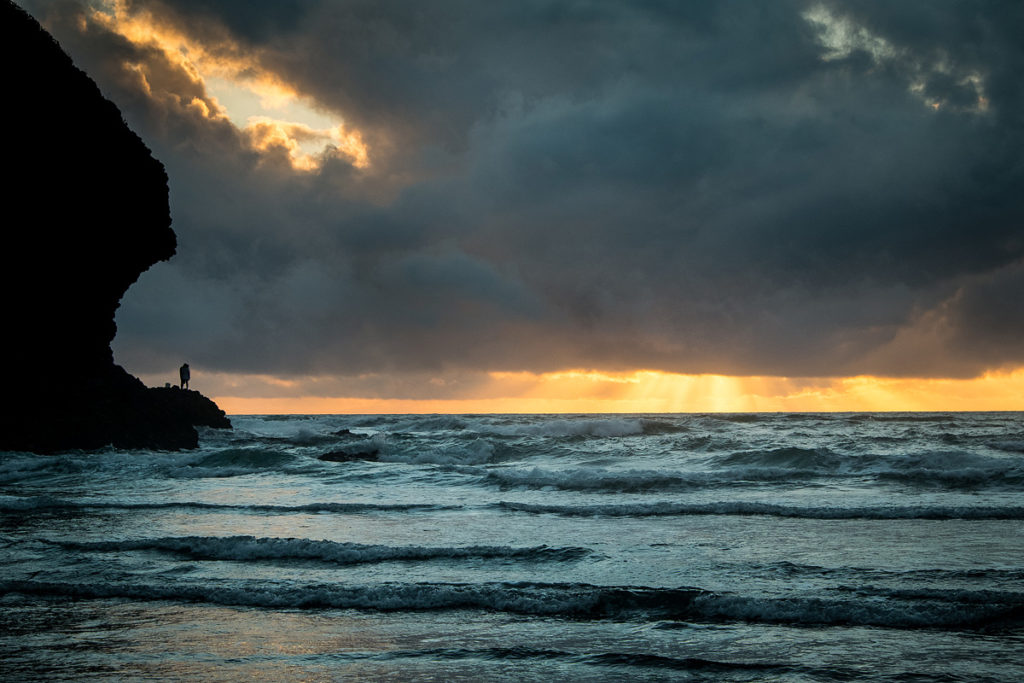 But just before I bring this travelogue to a close, I must report on how well we did in fulfilling the two main objectives of the expedition.
First objective: to see with our own eyes what we'd heard and seen so much about on the TV and Internet. Result? The objective was fulfilled practically completely – with the exception of a few force-majeure-caused omissions. Both islands were fairly exhaustively traveled, inspected and photographed.
Second objective: this was personal: to clarify, FINALLY, which is better – Kamchatka or NZ? I've heard many folks say that NZ is the most beautiful place on Earth – but in most cases they haven't experienced Kamchatka. In Europe and America most folks haven't even heard of Kamchatka. Now, it's no secret I'm the world's No. 1 Kamchatka fan, but… does it beat NZ in being the most beautiful place on the planet?
So, a brief recap of the wonders of Kamchatka…
What's the best of the best of the best of places on the Kamchatka Peninsula? That'll be the volcanic belt from north to south – from Klyuchi to Kurile Lake:
Now let's compare all that with NZ, also from north to south:
Yep, on volcanism and general geothermalness – Kamchatka trumps NZ (the North Island). However…
…If we add the magic of the South Island…:
Mount Cook;
The breathtaking beauty of the lakes;
The mountains in Fiordland;
Of course, Milford Sound;
All kinds of bonuses like Hobbits in their burrows, whales in the ocean, glowworms in caves, and stone balls in Moeraki;
And lots, lots more…
Here – NZ annihilates Kamchatka – easily!…
…with one caveat…
… All natural pearls of Kamchatka are situated relatively close to one another – on a single strip approximately 300 miles in length; whereas with NZ – you're talking thousands of miles, and two separate, quite distinct islands…
…So I'd say Kamchatka – on both beauty and uniqueness – is cooler than either NZ island taken separately. You following me? :)
But let me get to the meat and potatoes…
Final conclusion?:
The two islands of New Zealand together – they are cooler than Kamchatka. And I'm not referring to temperatures, wise guys!
And since NZ nixes Kamchatka – that means NZ now moves to the top of my list of the Top-100 Must-See Places on the Planet, while Kamchatka is relegated to second place. Who'd have thought it? :)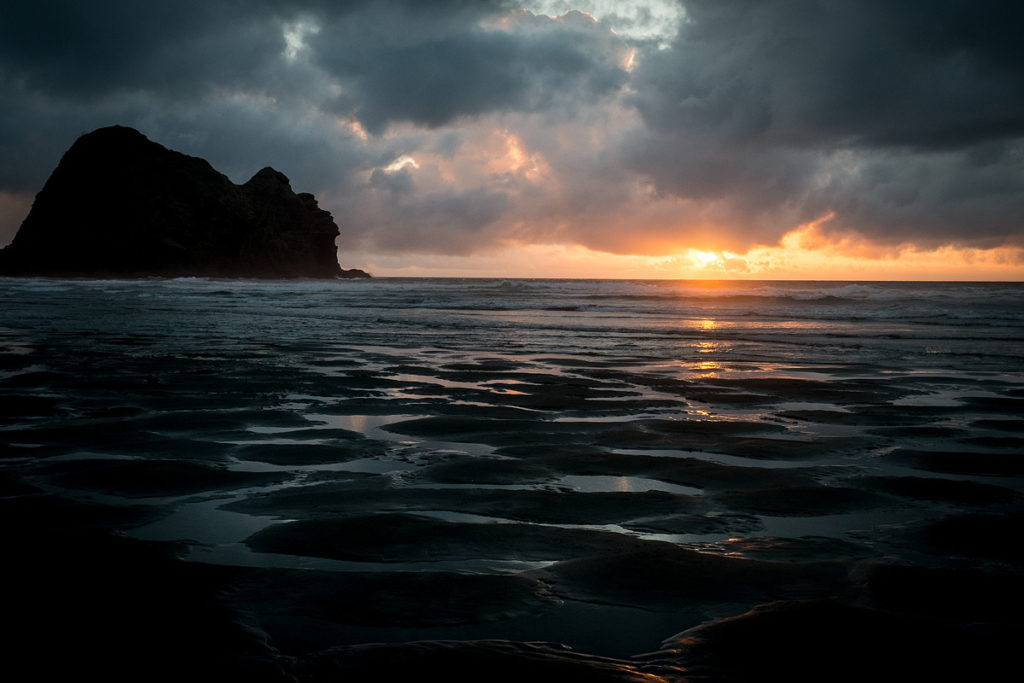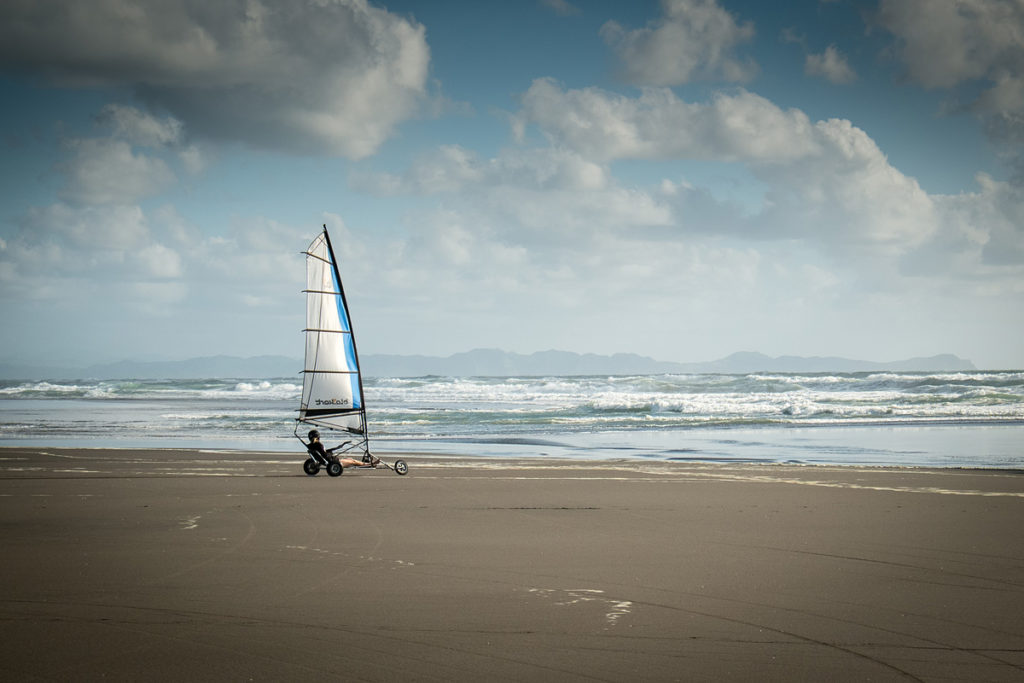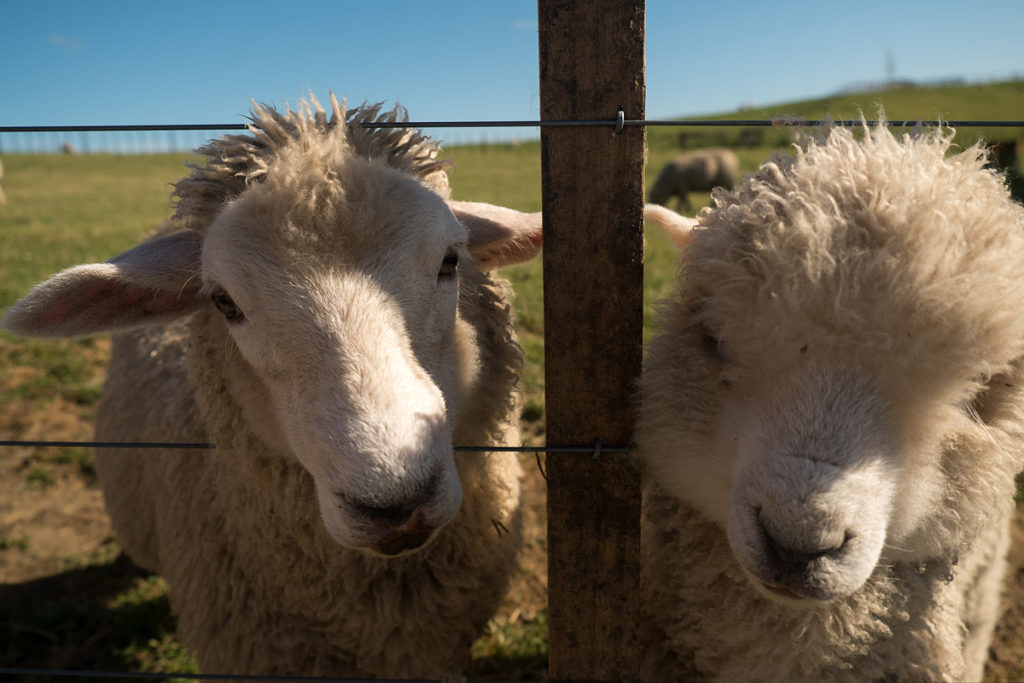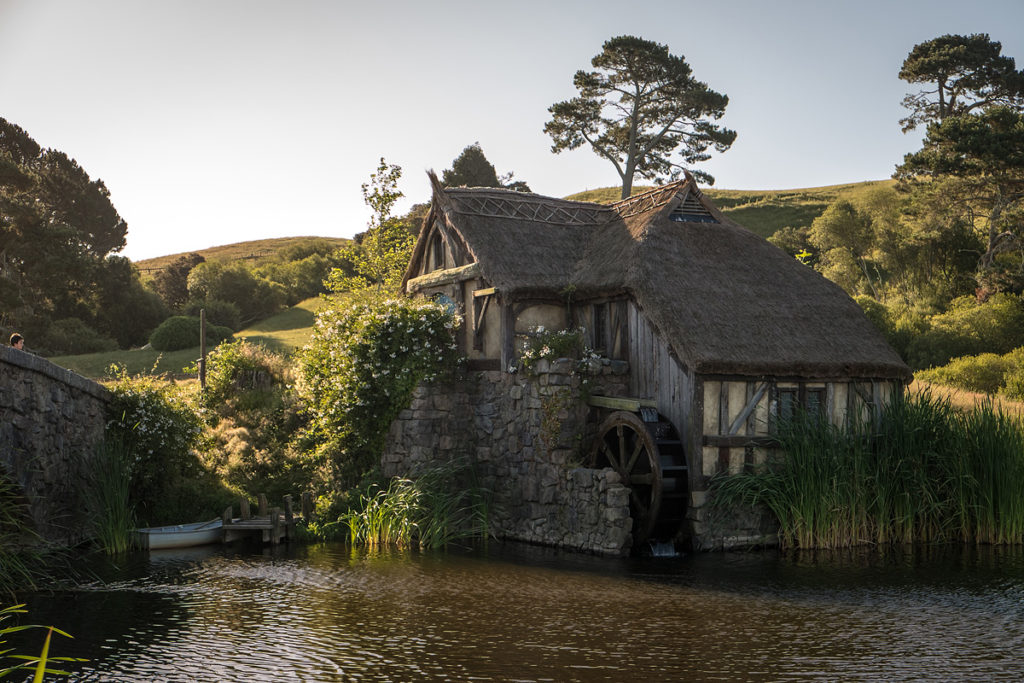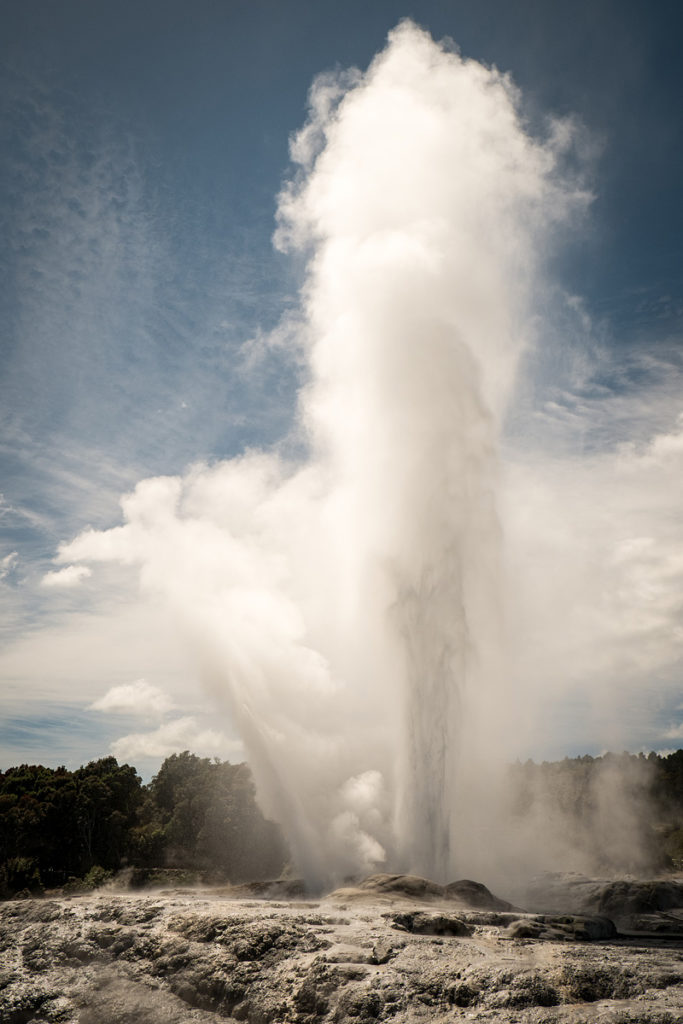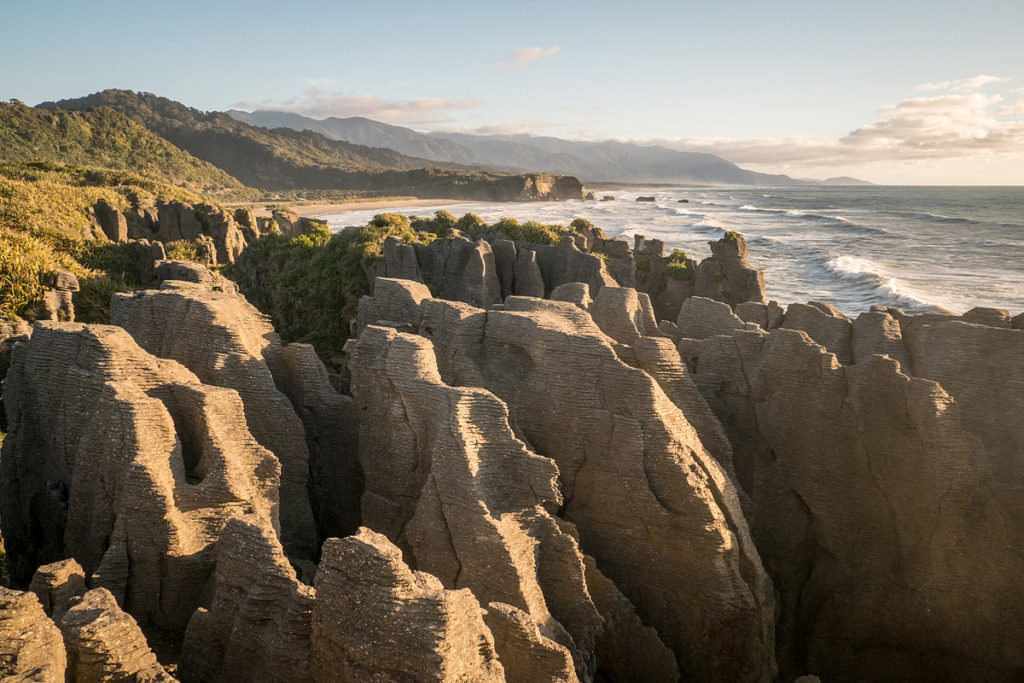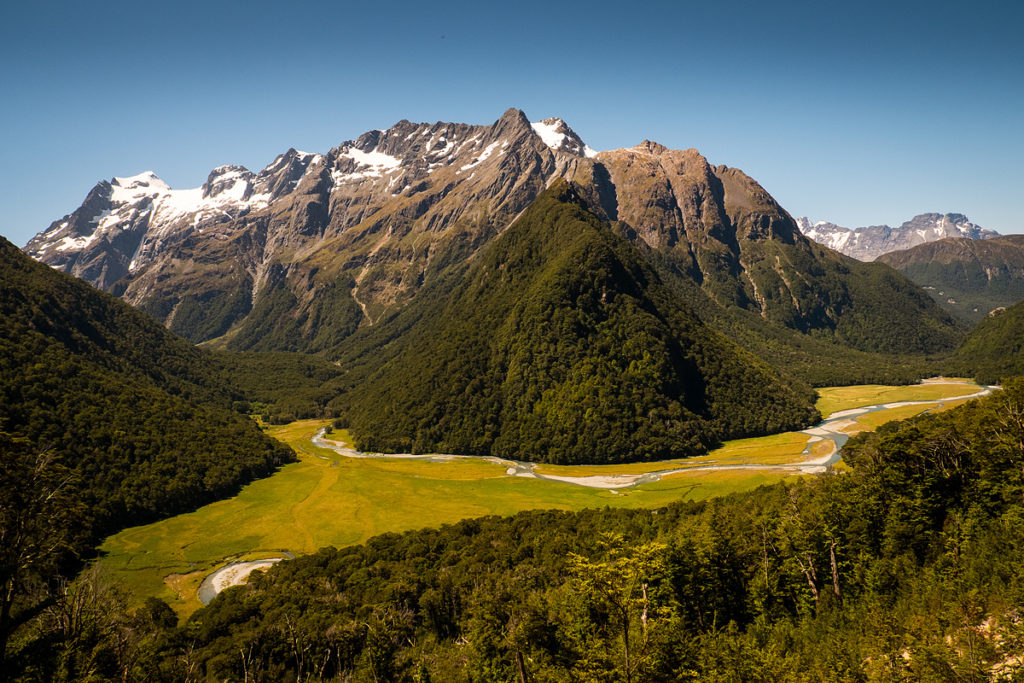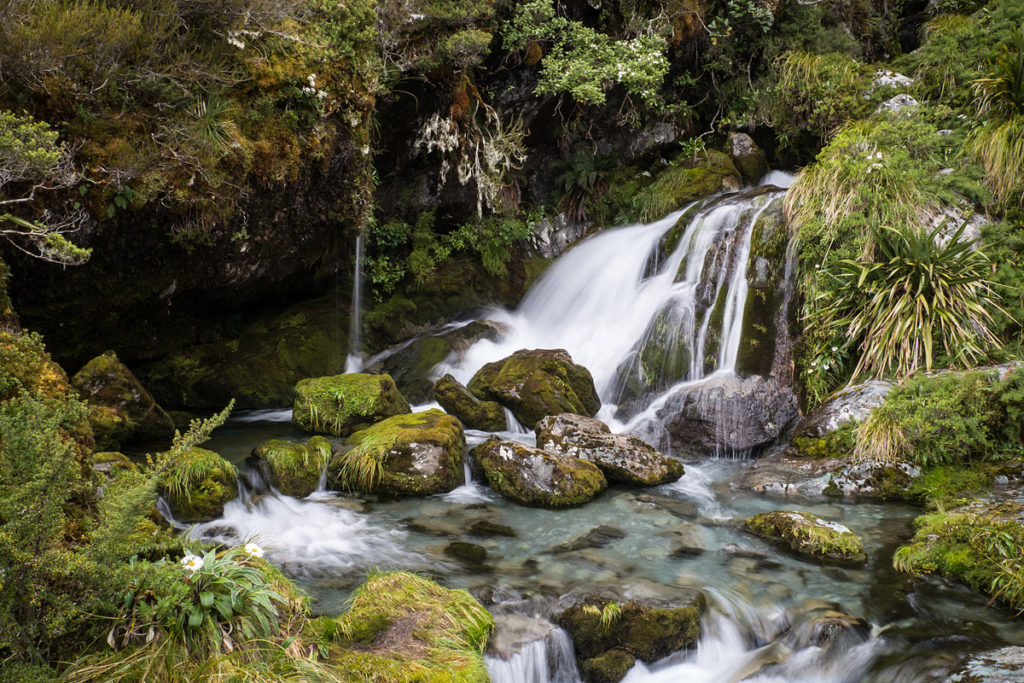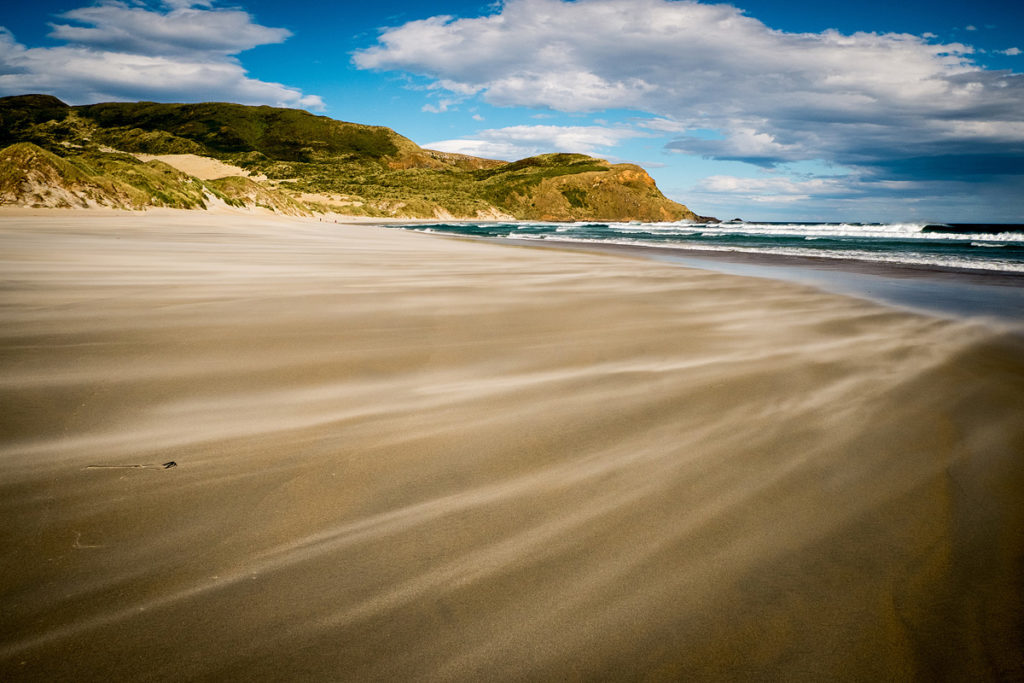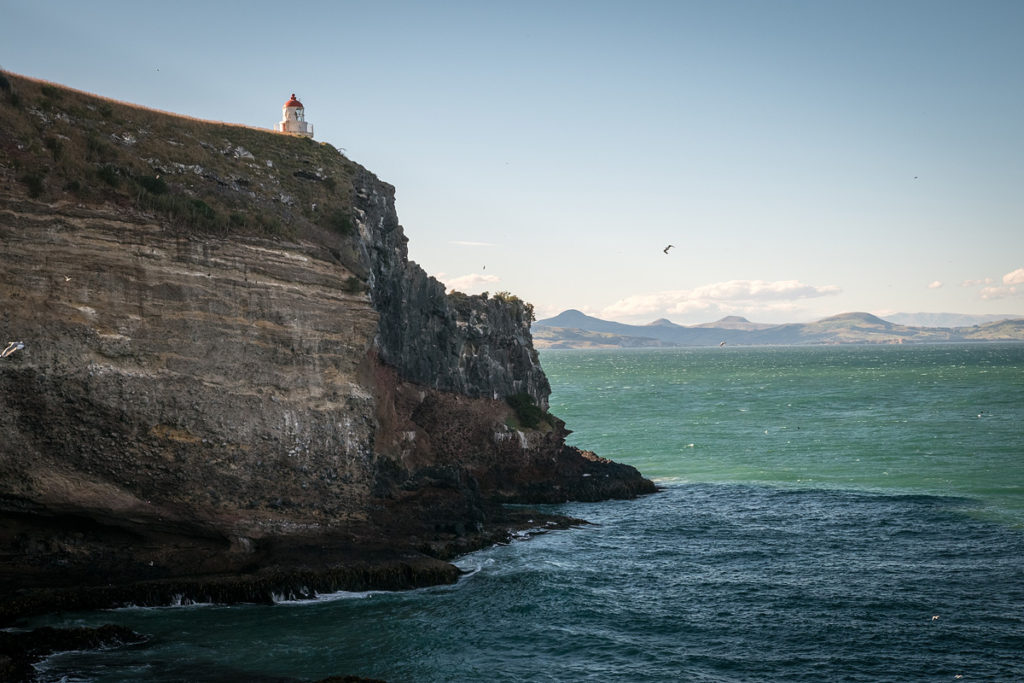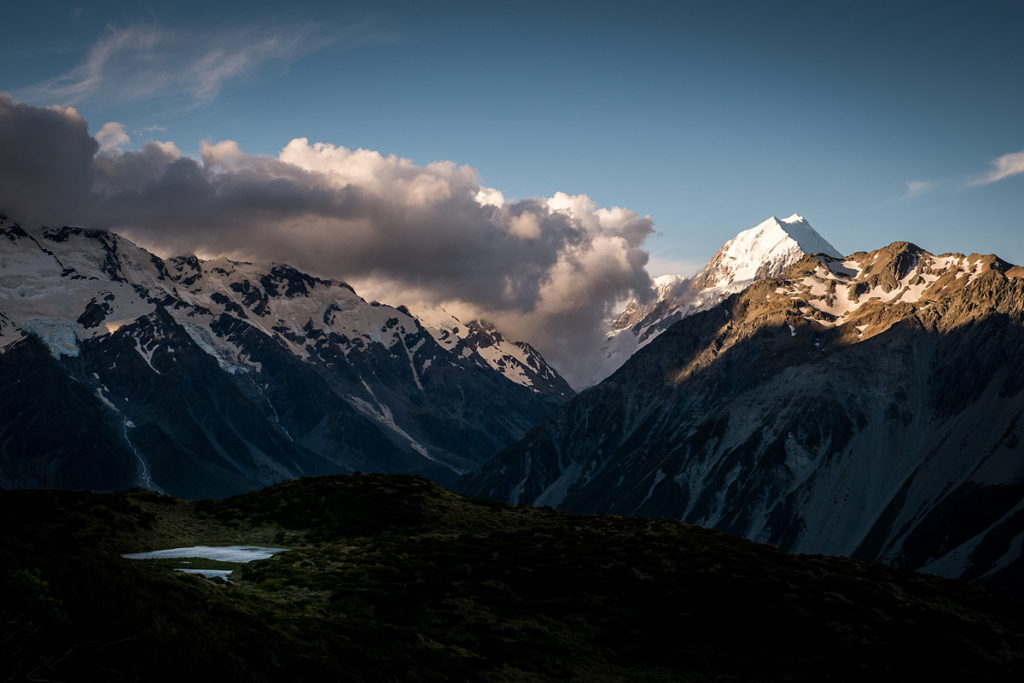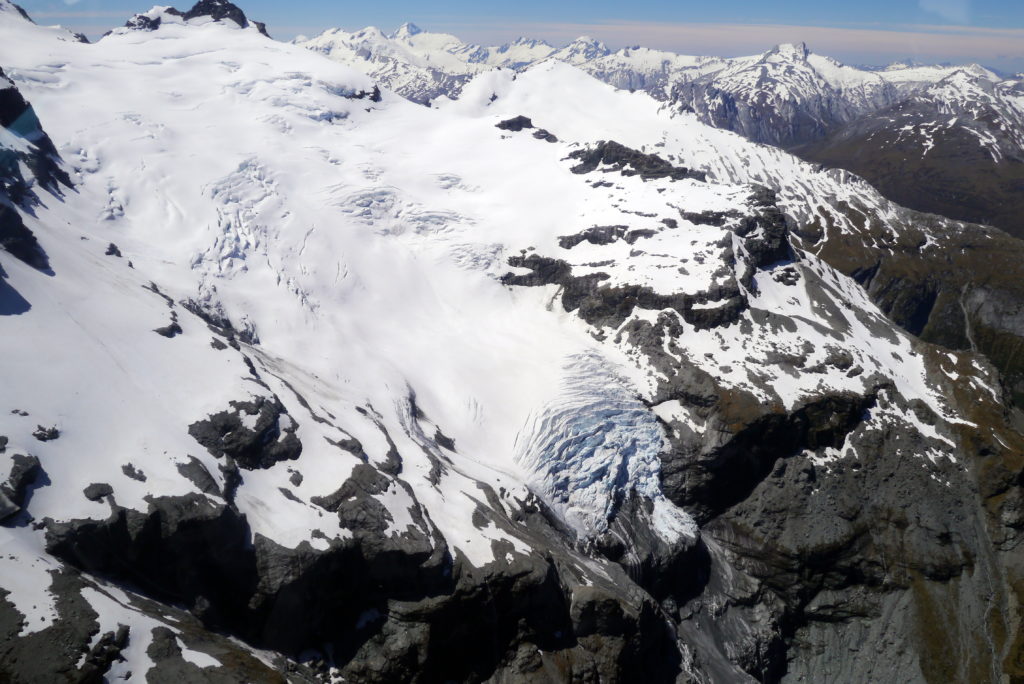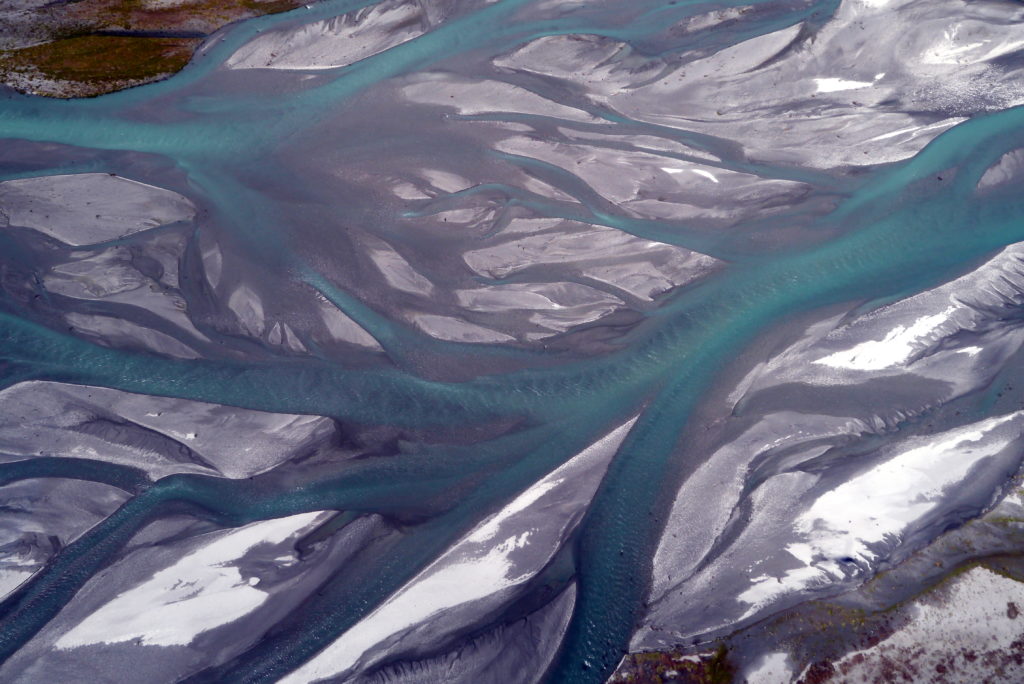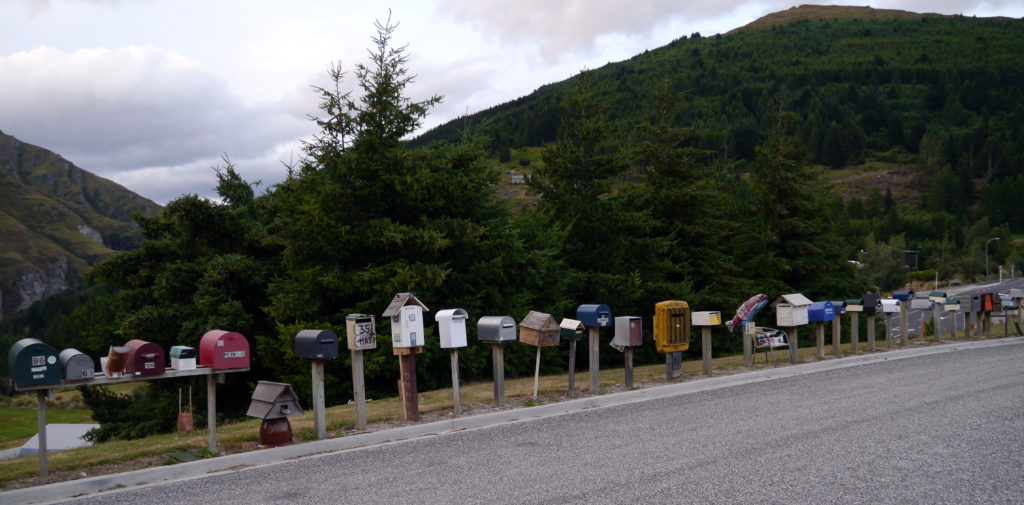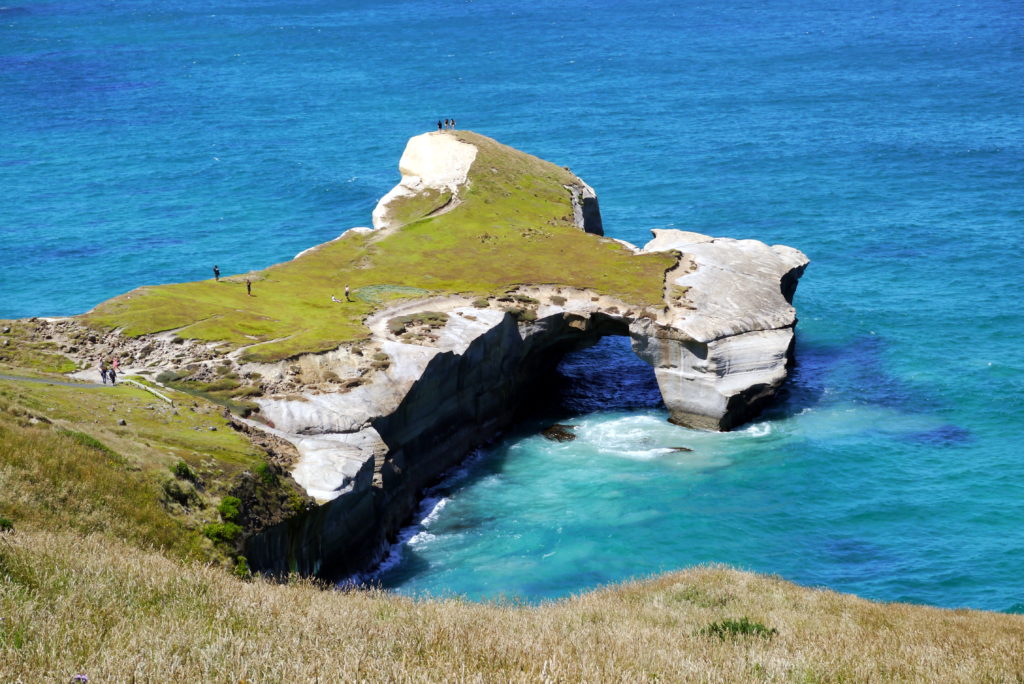 …Which brings me to the end – where I leave you, signing off on NZ-2013. Hope you liked it.
Till next time…
Yours truly,
E.K.