Kamchatka-2012: The Battle for Mutnovka.
Mutnovsky volcano and environs (locally known simply as Mutnovka) are made up – handily – of three birds (killed with one stone) and a bonus track.
First, there's Mutnovka itself – an active volcano of indescribable beauty, a canyon, ice cap, craters, streams, steam vents, sulfuric springs, and so on and so forth. Second, there's Gorely – also a volcano, but nothing like Mutnovka, so also very interesting and visit-worthy. (By the way, right before our last trip here, in 2010, Gorely suddenly started to hiss and gurgle – so we gave it a miss then, just in case.) Third, amazing lava fields, caves and tunnels. And the bonus track? I'll get to that a bit later…
The great thing about the place is that all four sights are close together: you can walk among all four quite easily in minutes, not hours.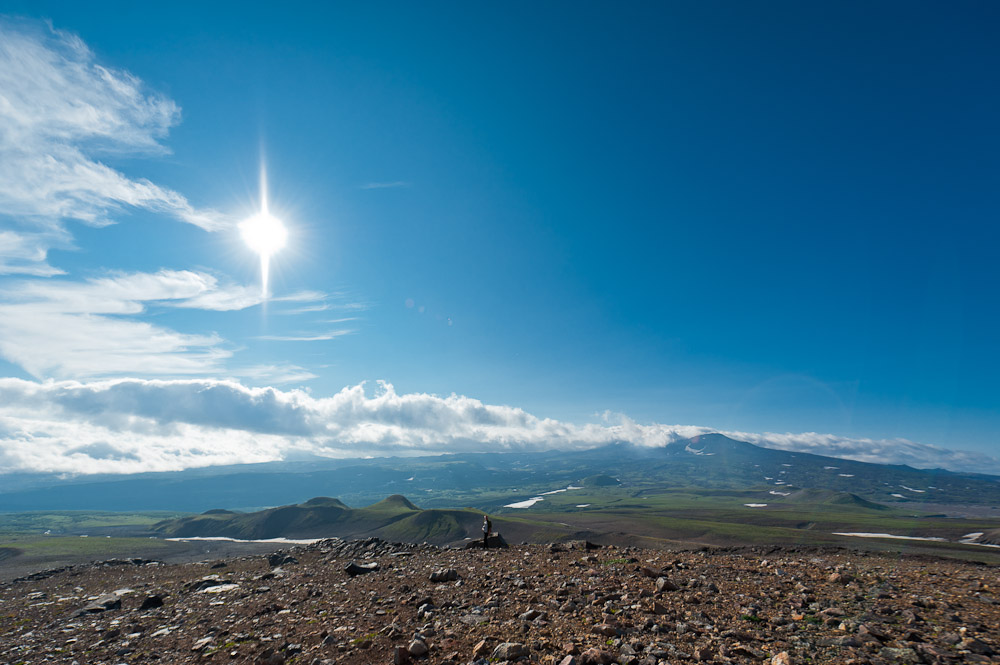 On paper we had everything written out all logically and neatly, but then the good weather took a sharp turn for the worse and ruined all our plans! But let me back up a bit and go over the days in order…
Day 9 – The flight from Khodutka to Mutnovsky volcano.
We were dropped off at the foot of Mutnovka. Cloud cover was real low so we flew real low too so we could see where we were flying. This was just as well as we could all enjoy getting up close to all the intricacies of the sights below – which we wouldn't have noticed if flying at normal altitude.
Having disembarked from the chopper, we started setting up camp on the vast tundra, which was covered with blueberries. In some areas of this vastness bears can appear (I saw some last time), which are the only things keeping some control over the size of the population of the blueberries. This time though the gloomy weather conditions spoiled any chances of discerning the distant horizons, so the bears grazing there were sadly out of view :(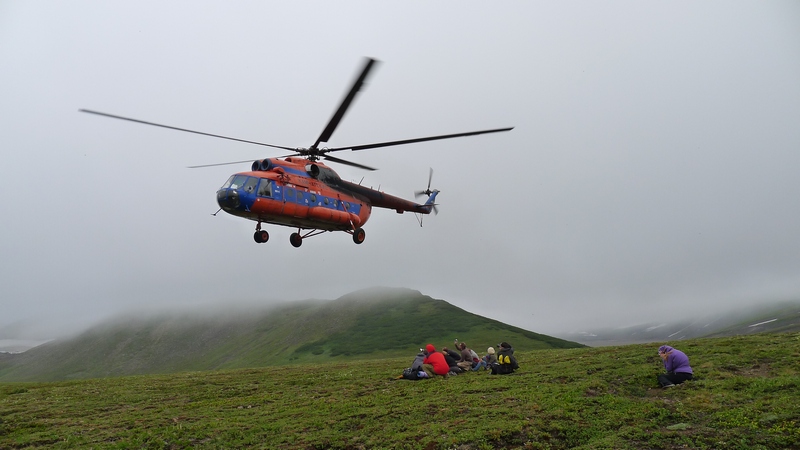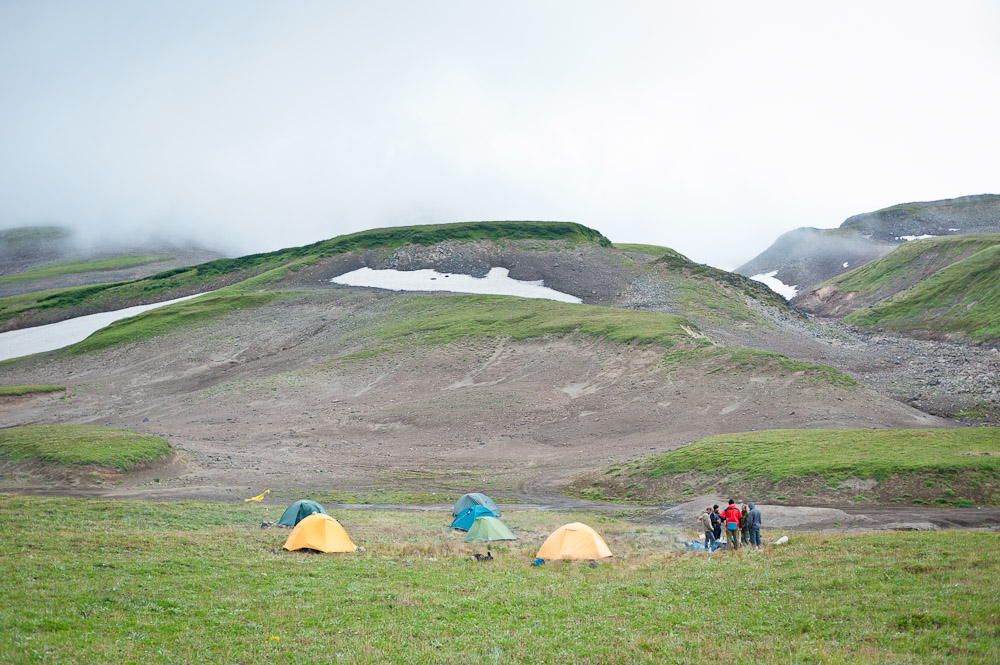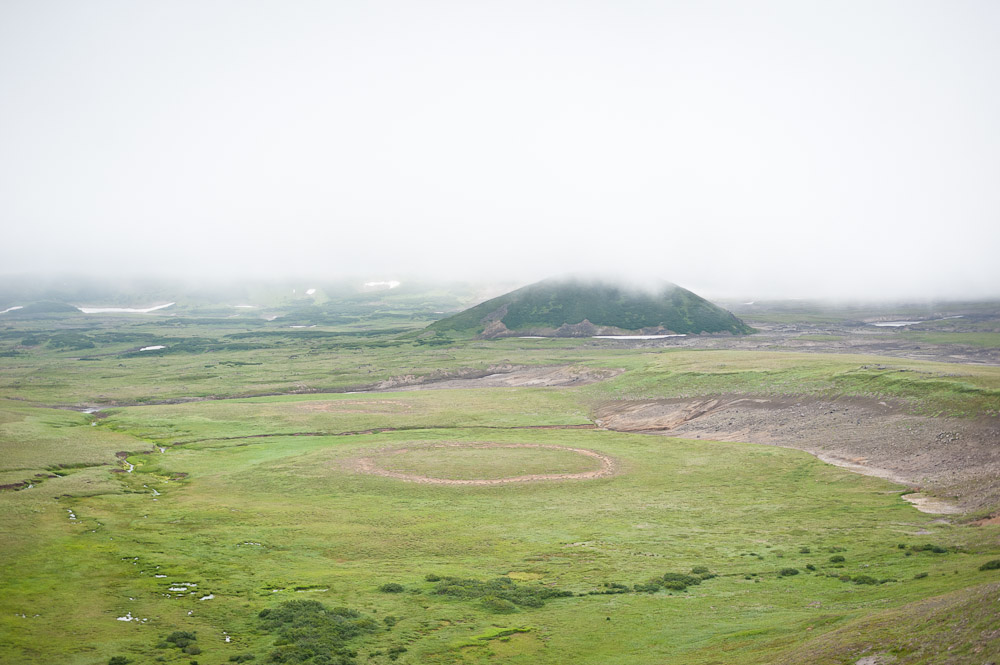 We fleeced about a zillion blueberries in two days, and stewed them to make kompot. Not that you'd notice we'd been busy harvesting – they were still everywhere you looked afterwards!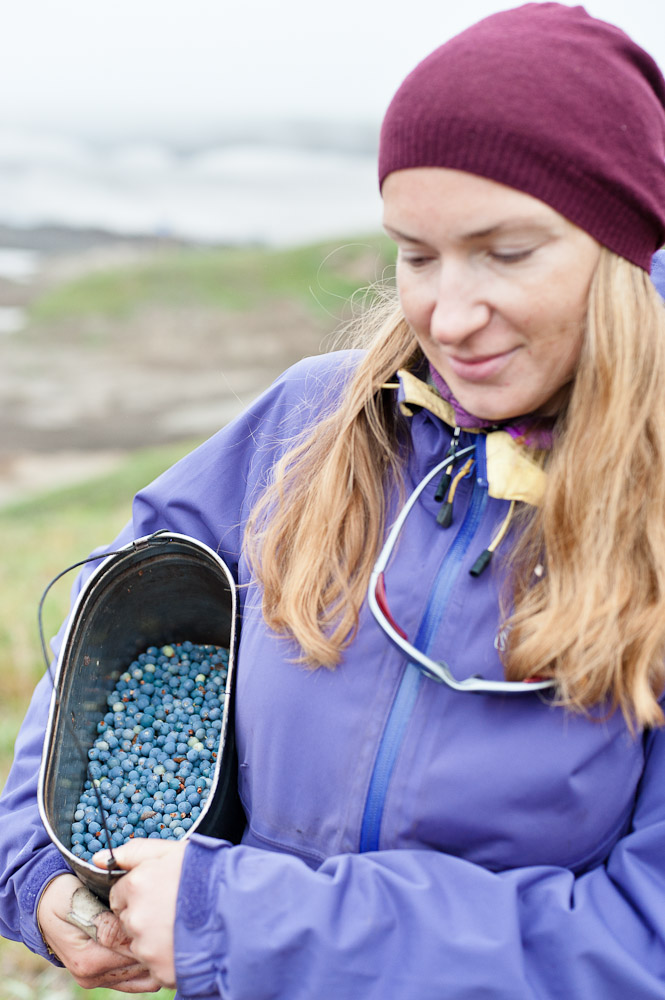 Day 10. To have a go at climbing Mutnovka or Gorely good weather is a must. Otherwise – it's best not to try. Since it refused to brighten up, we decided to drive to Gorely's caves. These are tunnels in the lava fields through which, eons ago – around the time of the appearance of the first standing primates – there flowed streams of lava. These streams hardened at the edges – eventually forming fissures, which then gave lava tubes, then everything cooled and set, and the liquid lava flowed out. The result is a volcanic subway system.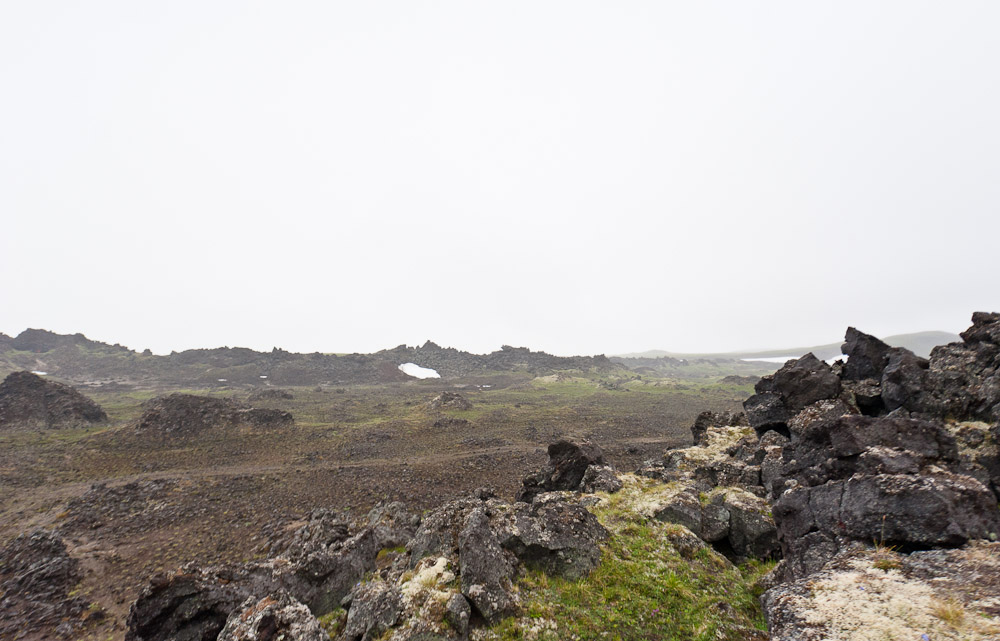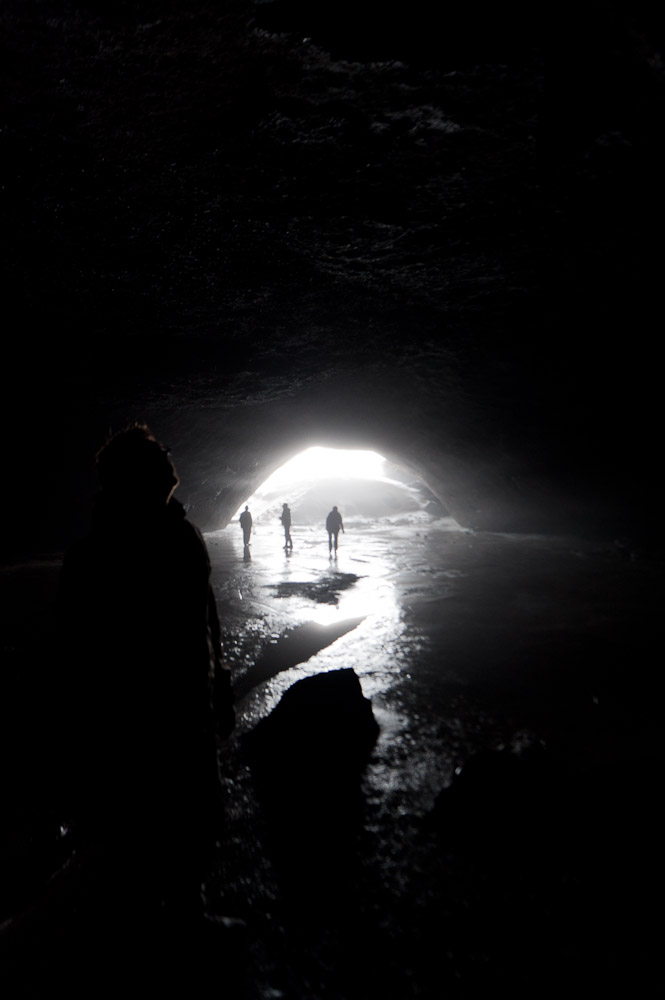 And here the lava fields are covered in snow!:
Day 11 – For most of this day we were blown about and drenched. We tried to battle the harsh atmospheric conditions, but with little success. The wind changed direction, became much stronger, and the rain got heavier too. The tents were first flooded, then wind started to uproot them and even start ripping them. Oops. We rather sharpish decided to decamp and evacuate to civilization. We were lucky in that nearby we had a Ural all-terrain bus to hand for emergencies – and this was one such emergency. We all piled in and got the hell out of that crazy-wild place like a bat out of Hell. We can deal with cyber threats, but not killer-weather threats!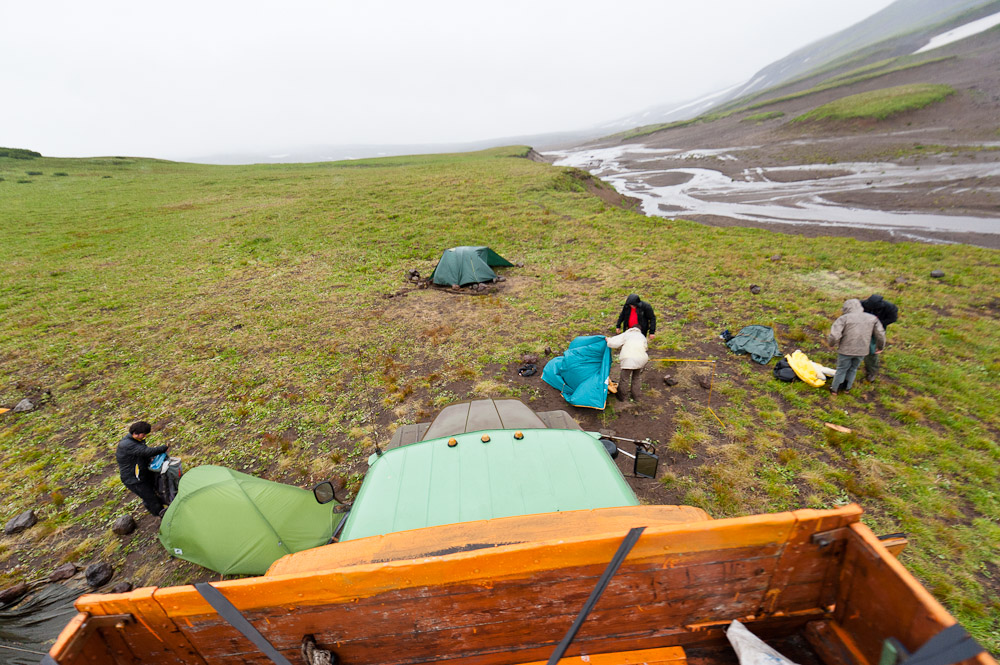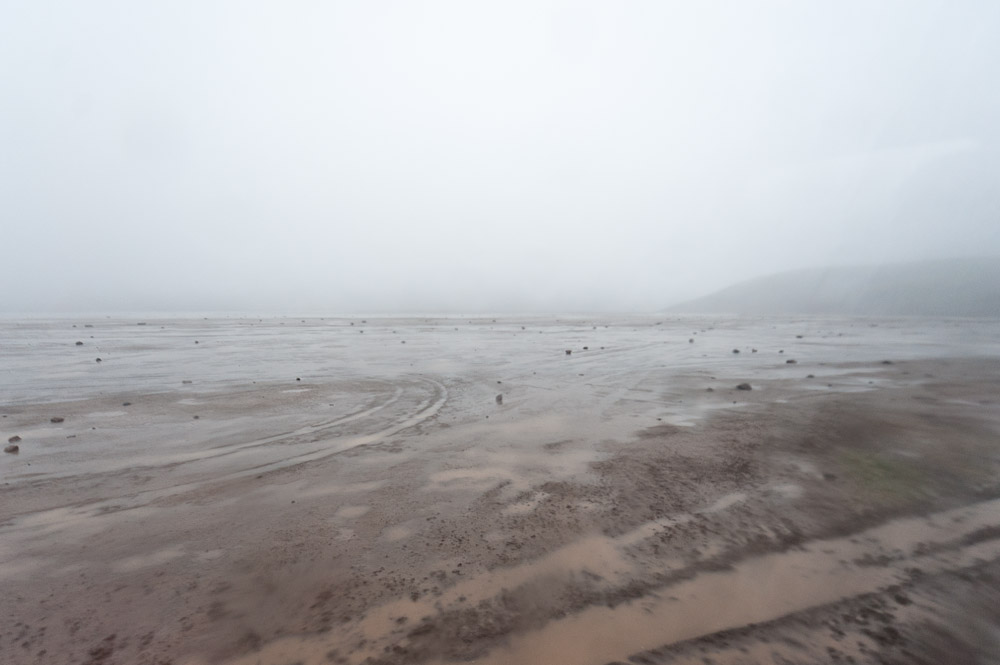 On the 12th day we didn't do anything much, just thawed and dried out. On day 13 we went on a boat out to sea, caught some plaice, and watched killer whales in action (now that I really recommend). In the meantime, the weather changed for the better! So on the 14th day we dashed back to Muntovka!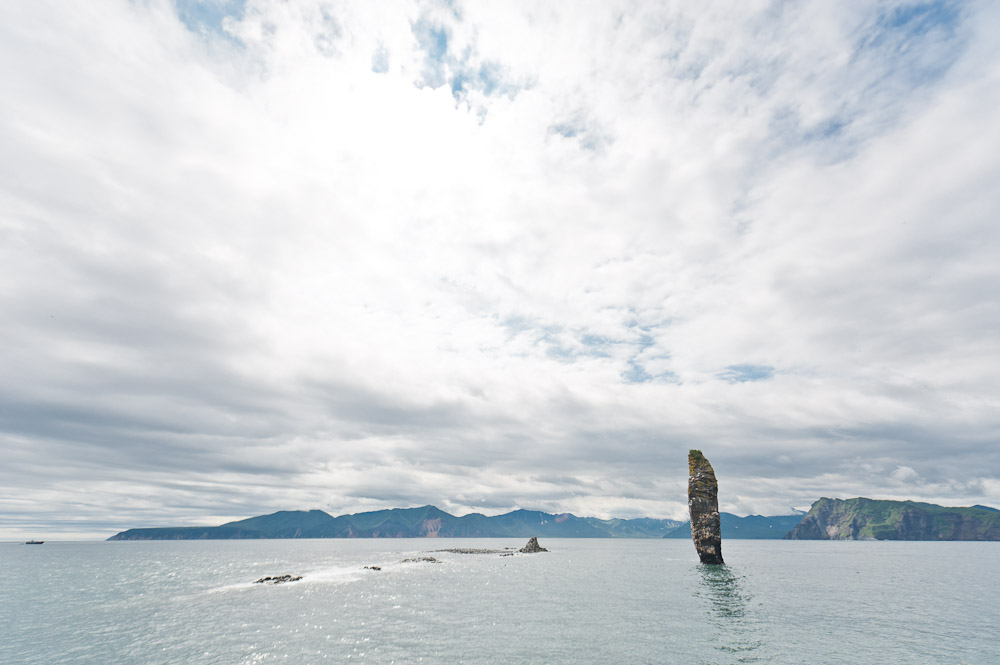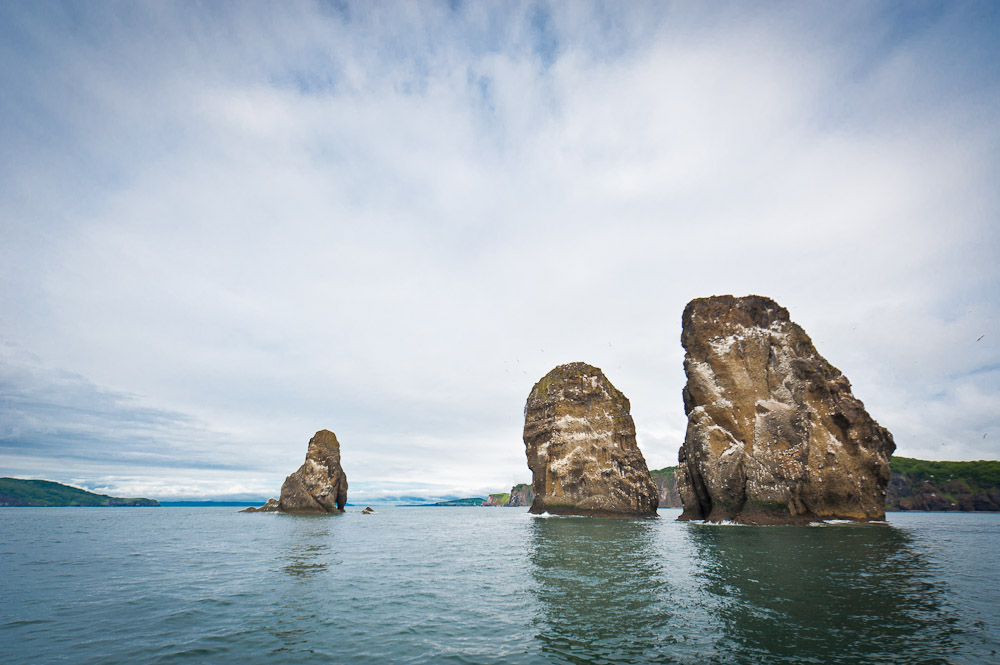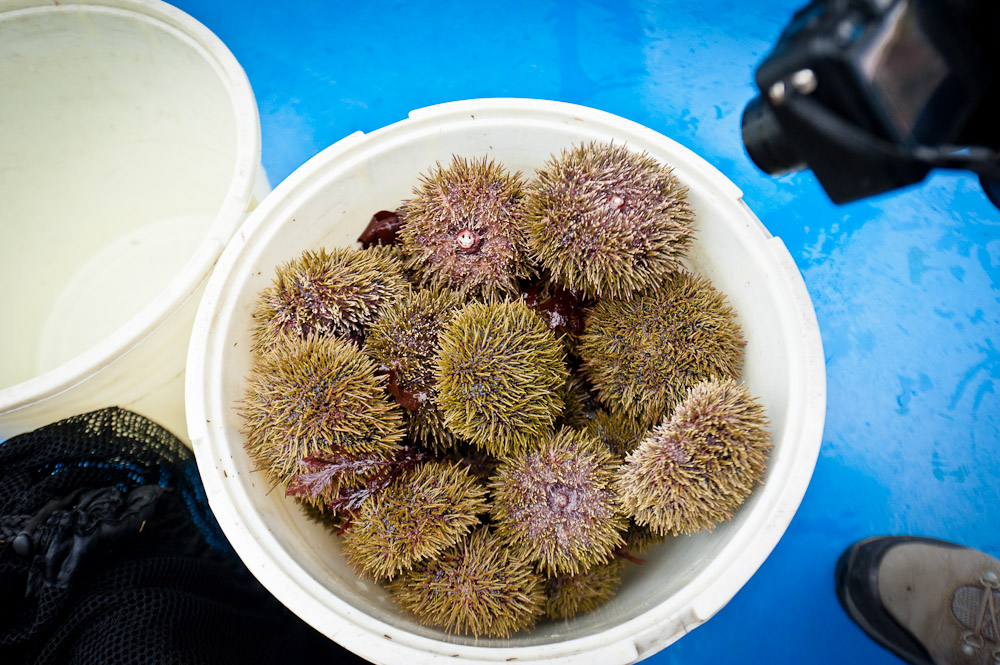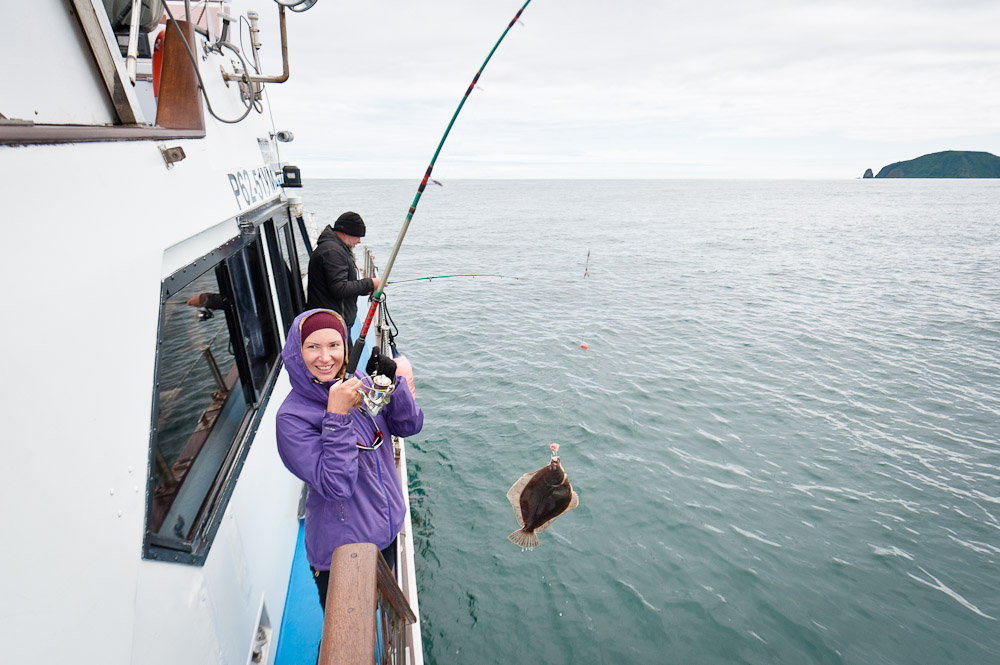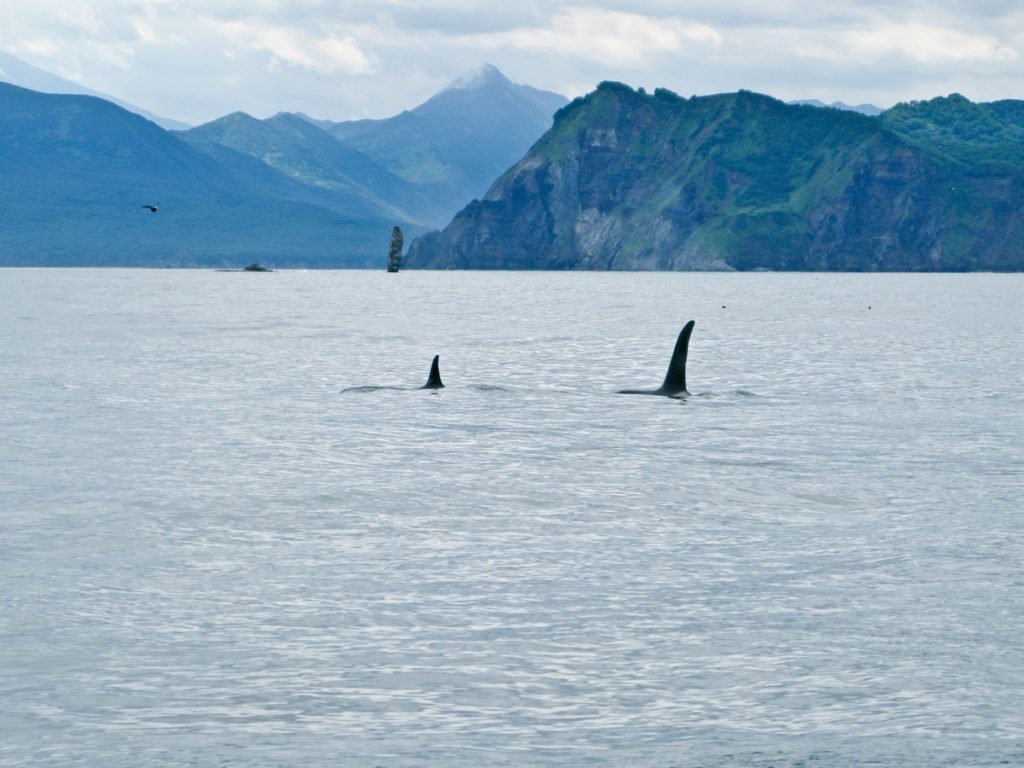 Muntovka! One of the most grandiose sights on the planet. A huge crater that burps and hisses and amazes the visual senses with all its varied colors. Get here and see it for yourselves!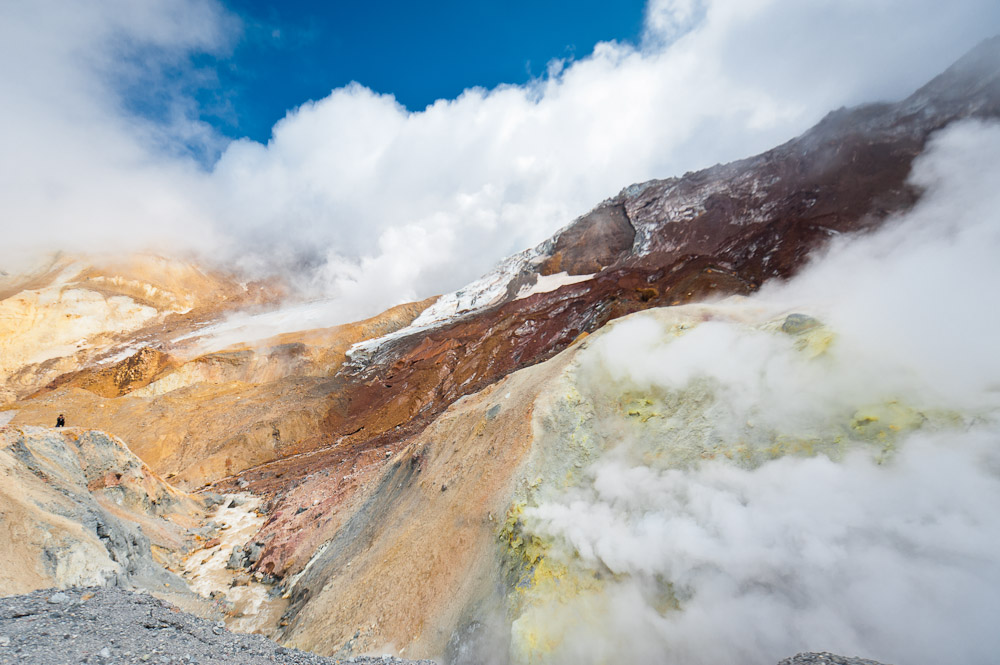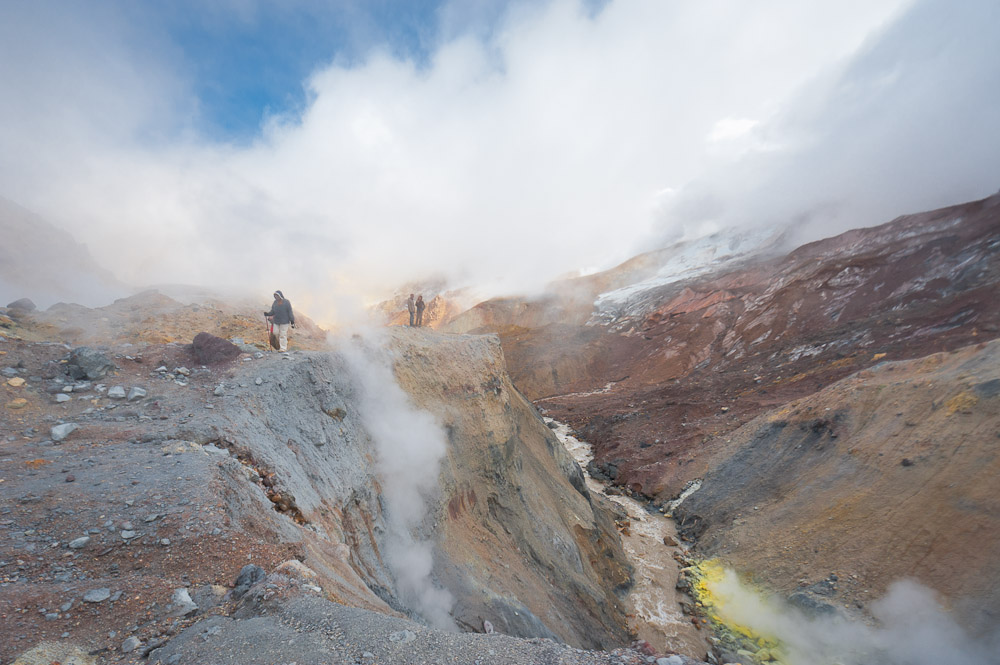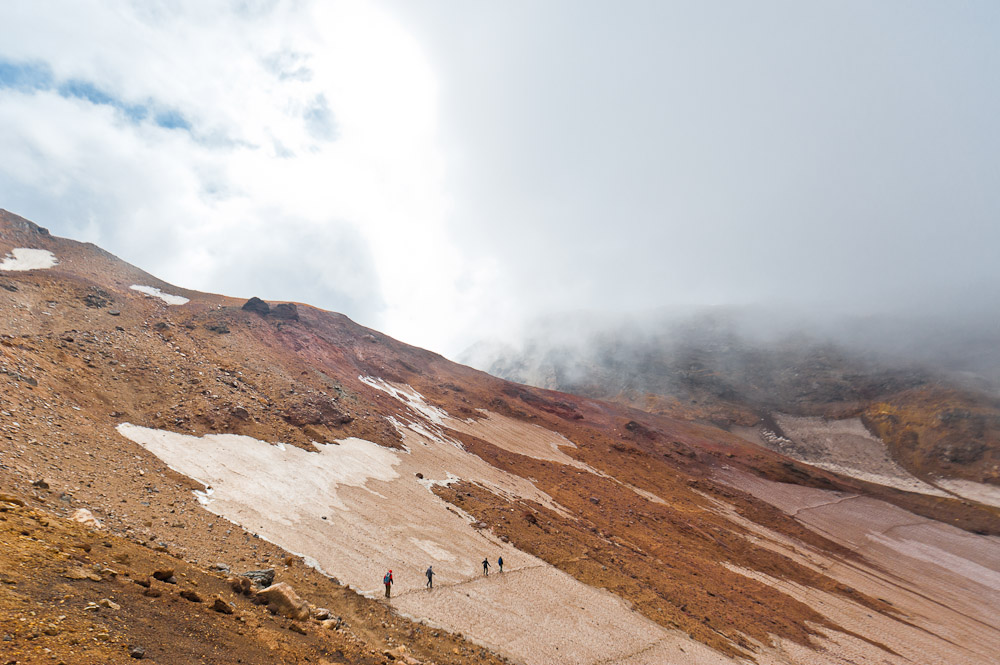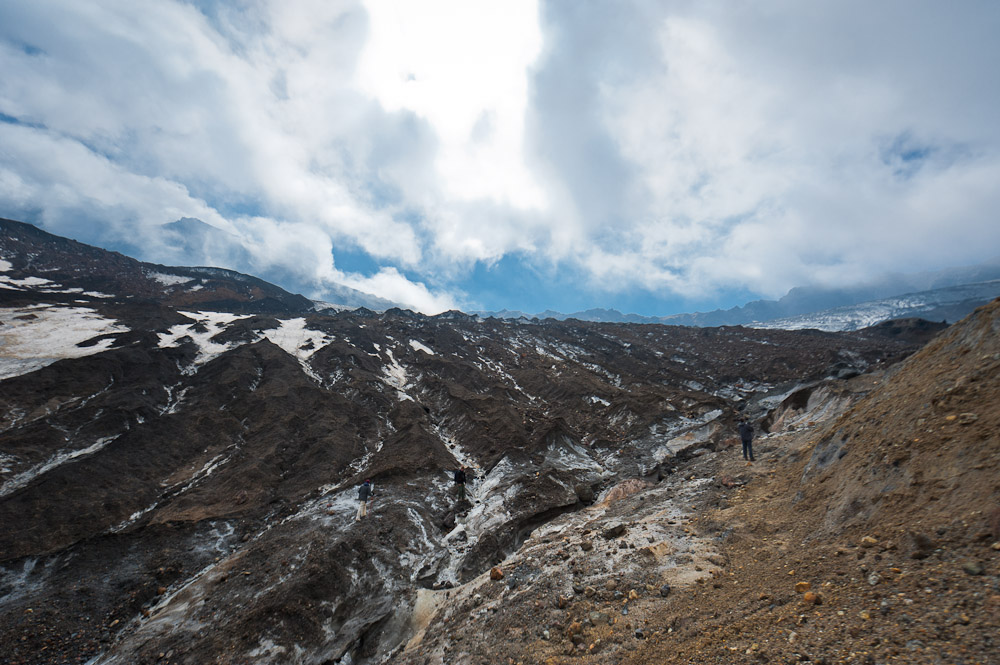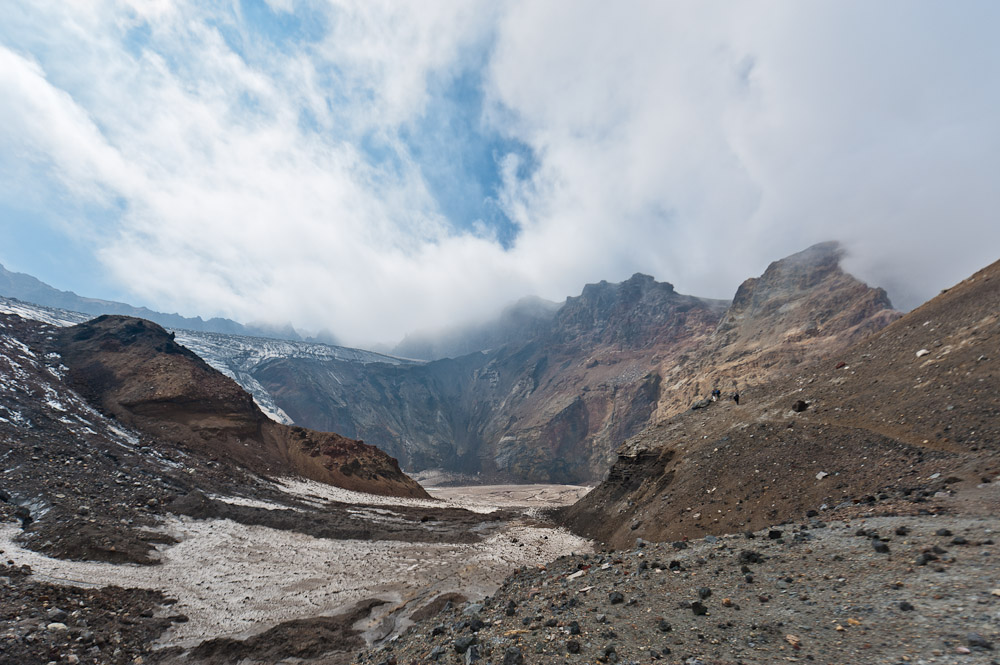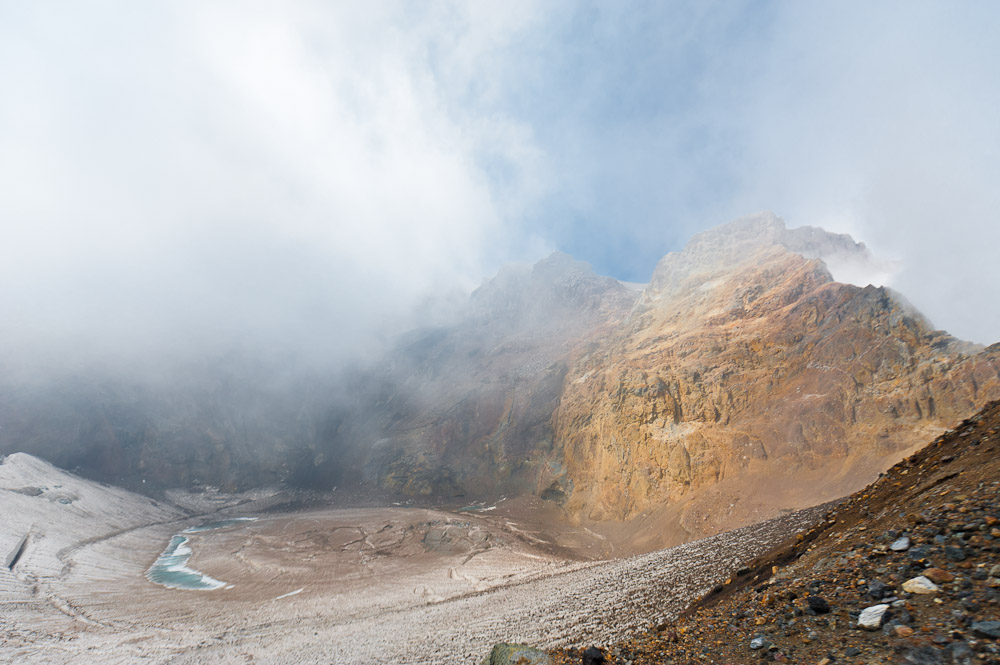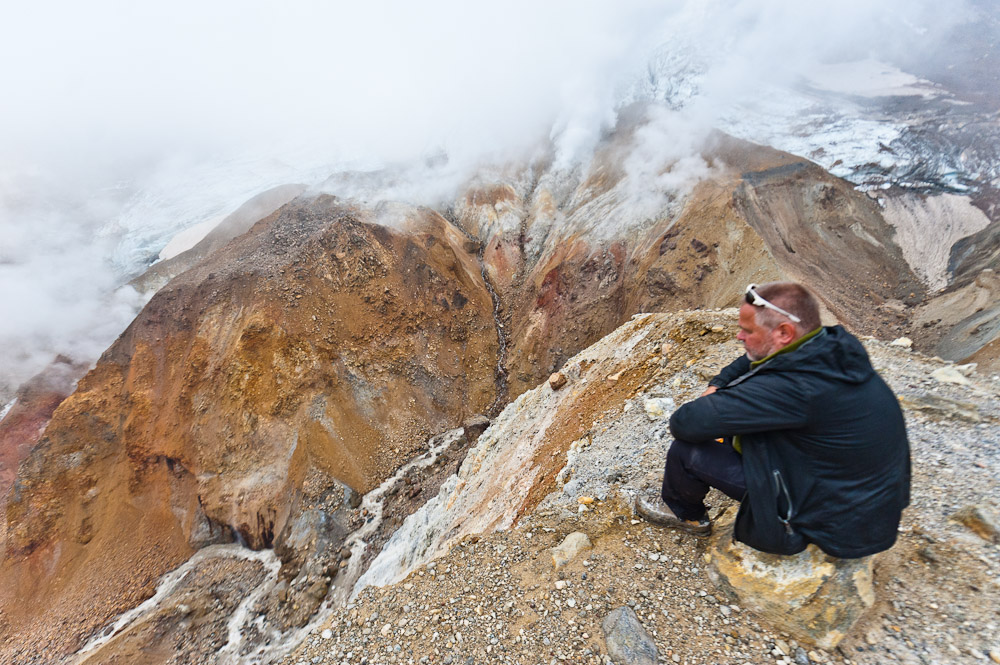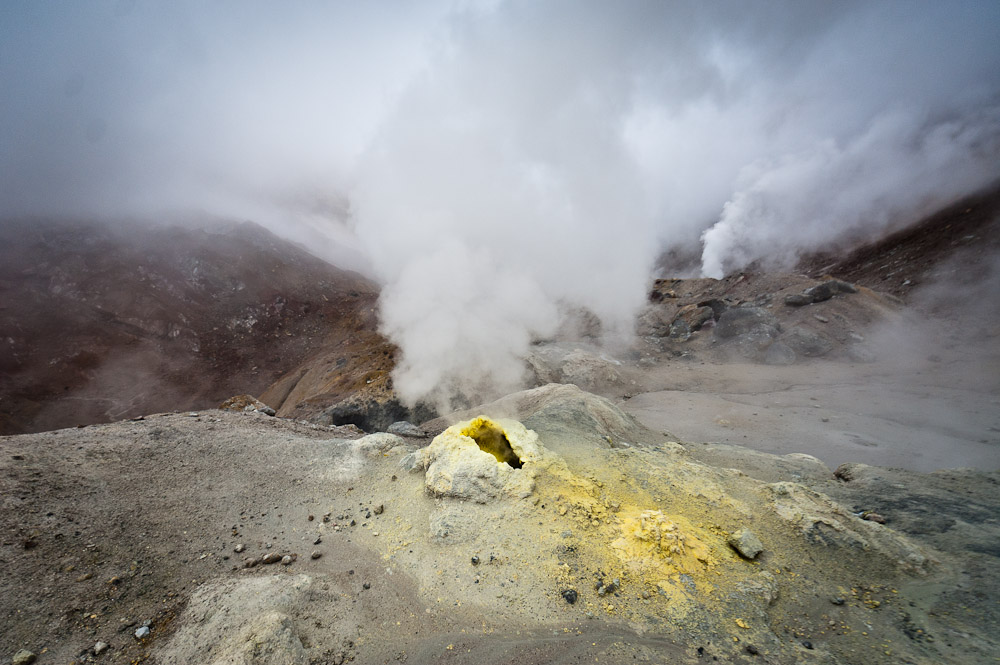 And finally – as promised – here's the bonus track! "Opassniy" (Dangerous) – an out-of-this-world stream, waterfall and ravine! We were left speechless, astounded, flabbergasted. Only interjections were to be heard after the initial stun-effect, plus the inevitable shutters a clattering, of course.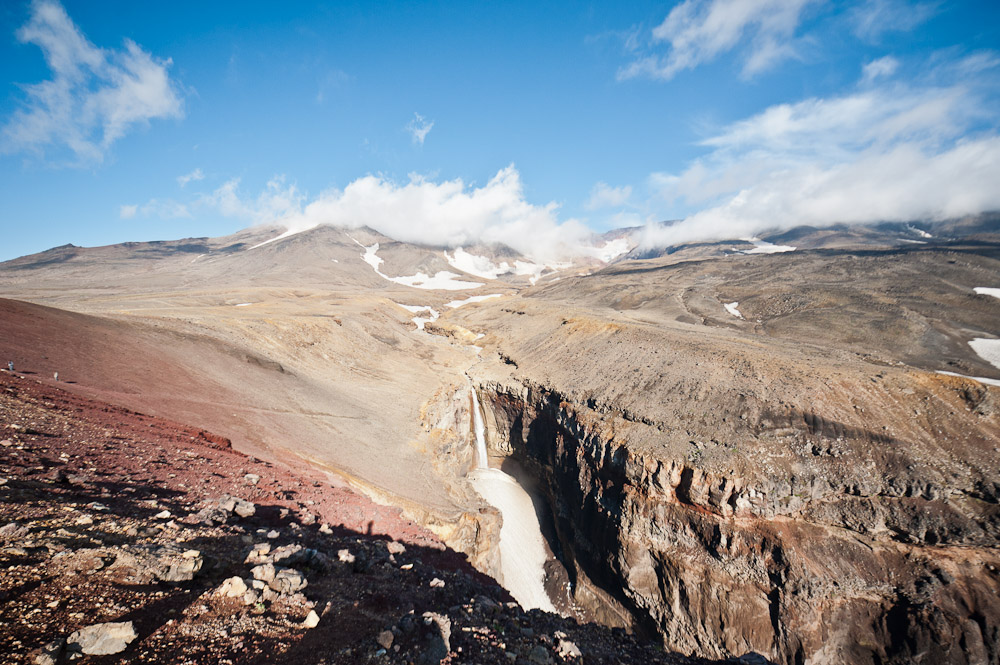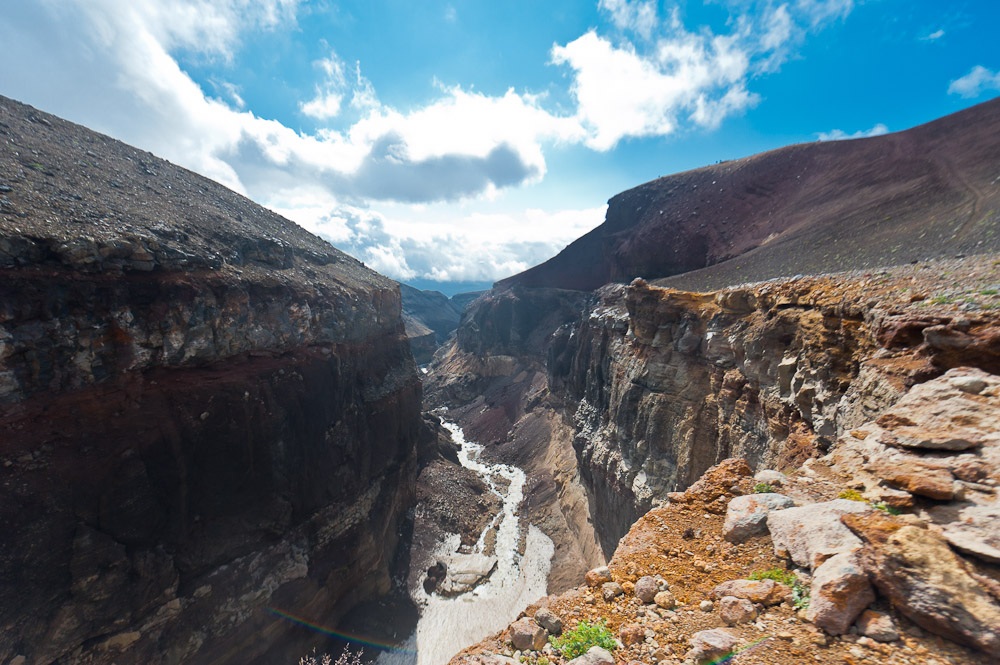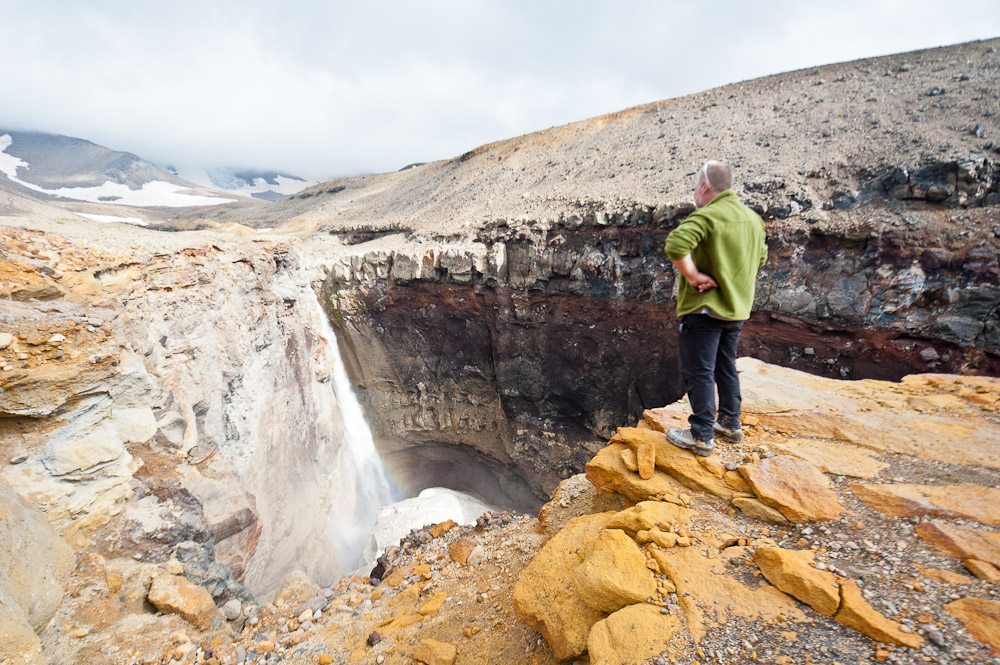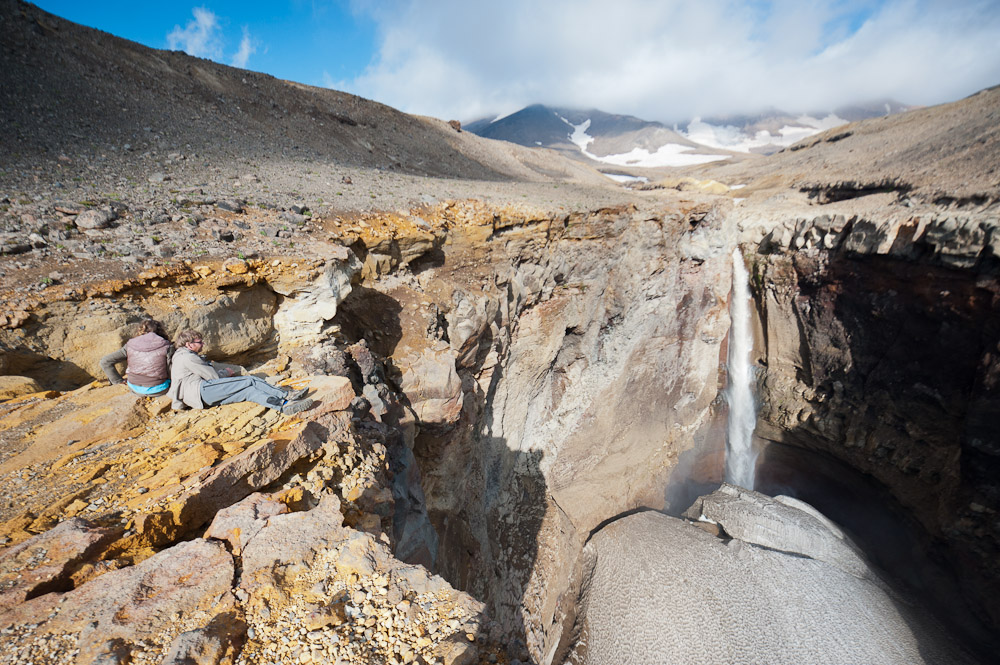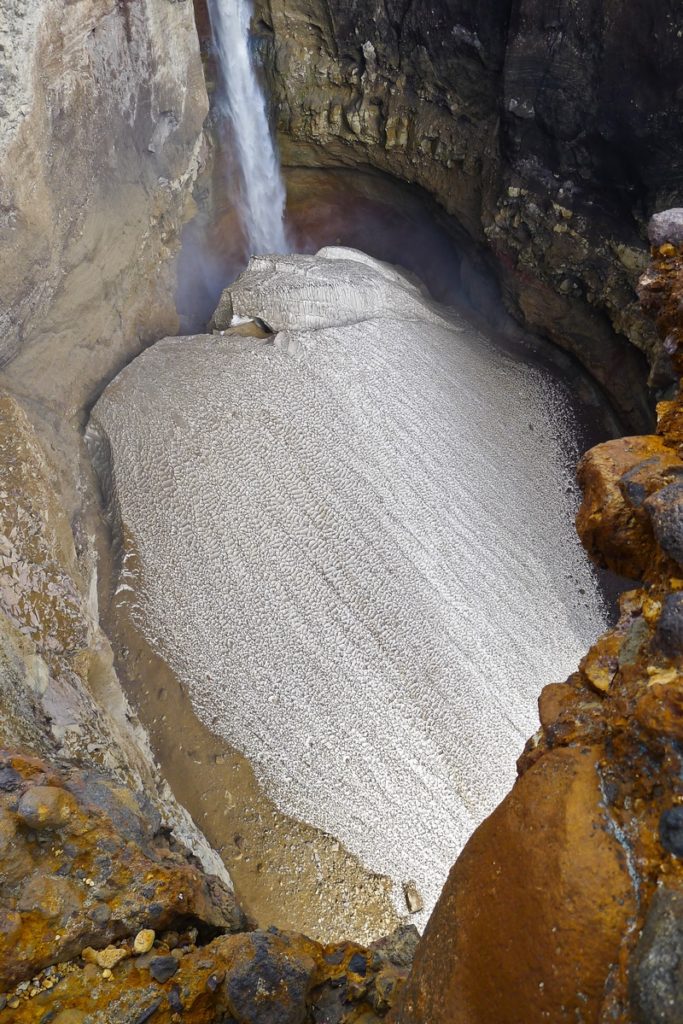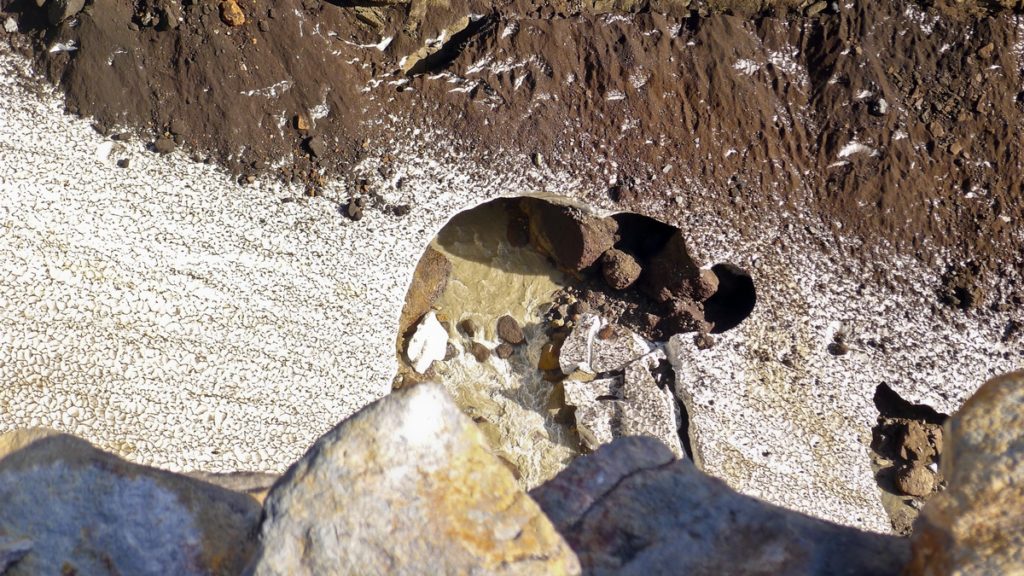 And on that positive note we had a changing of the guard – some of the group were flying back to Moscow to sooth their foot blisters and mosquito bites, while others were arriving at the same time – and all of the arrivals women :)