Here we are with more adventures on the Kuril Islands…
Our expedition went like this: new day – new island. In all there were 18 days, and 12 islands (if we include Sakhalin). Each day it was a new route, new outstanding views, new fantastic experiences.
The day would normally start with our motorboats landing on a new, unknown shore. Sometimes that was easy, other times it was Saving-Private-Ryan-opening-scenes; almost. The sea got choppy, the weather got rainy and windy, and the adrenalin got pumping – as did the cortisol. On those days just making it to shore resembled no less than a hugely heroic deed, so we ended such days with similarly hugely heroic festivities once camp had been struck.
But on the clear days – the landings plus the ensuing day spent onshore were easy and unforced. The day on Simushir was one such day.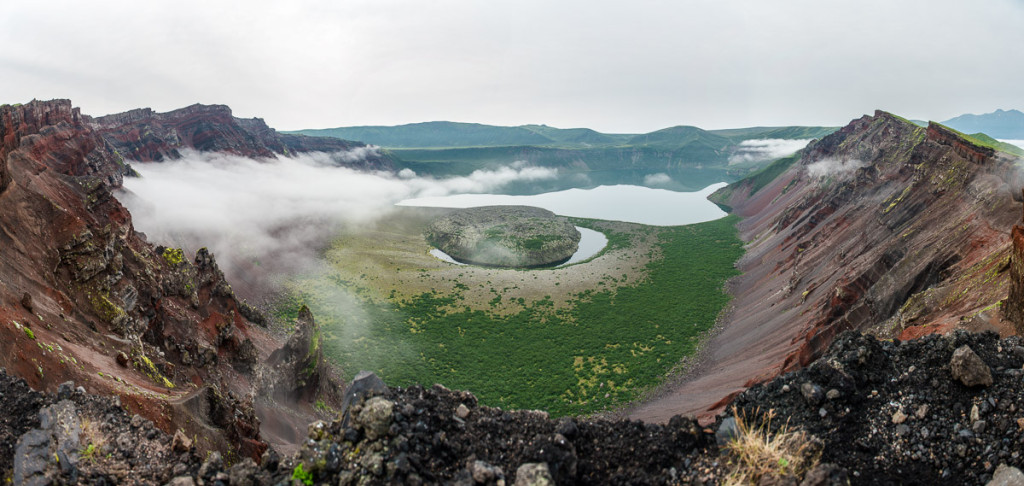 The going on this day was so easy it allowed us to up the tempo a bit: quick landing, quick marching, quick evacuation and quickly onwards on our journey. The climb to the highest point was about 400 meters, wading through the already familiar Kuril tundra – moss, grass, overgrowth and sweet… empetrum!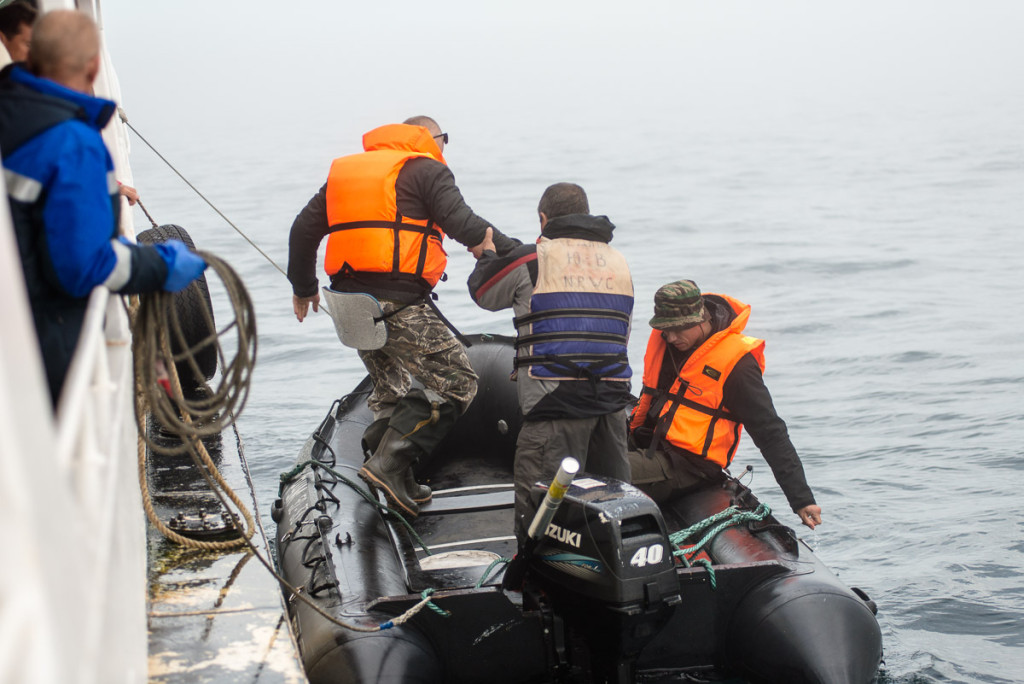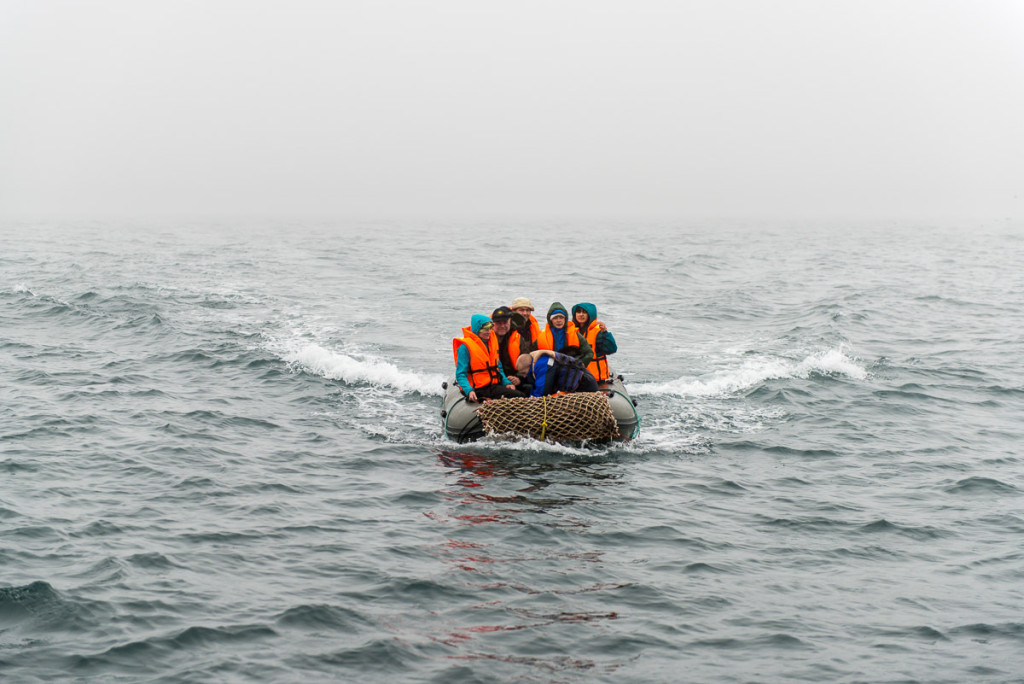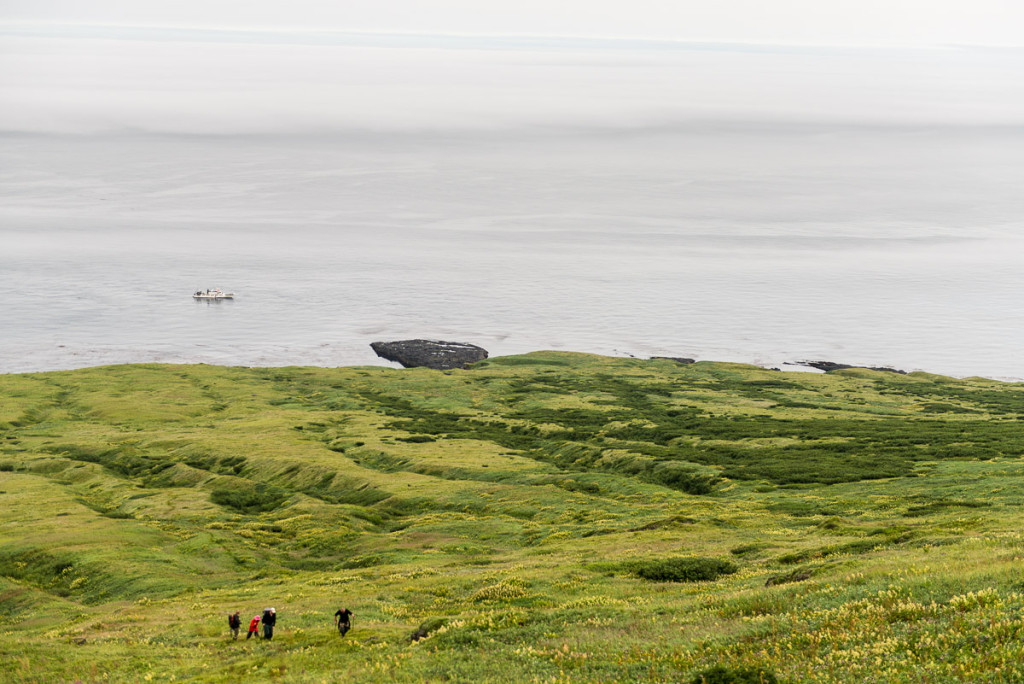 In some places the clumps of empetrum were so dense that green knolls became almost black with the abundance of berries. Alas, we had little time for such botanical beguilement – a storm was expected that evening so we had to hop over to the next island on our planned route before the sea got too rough.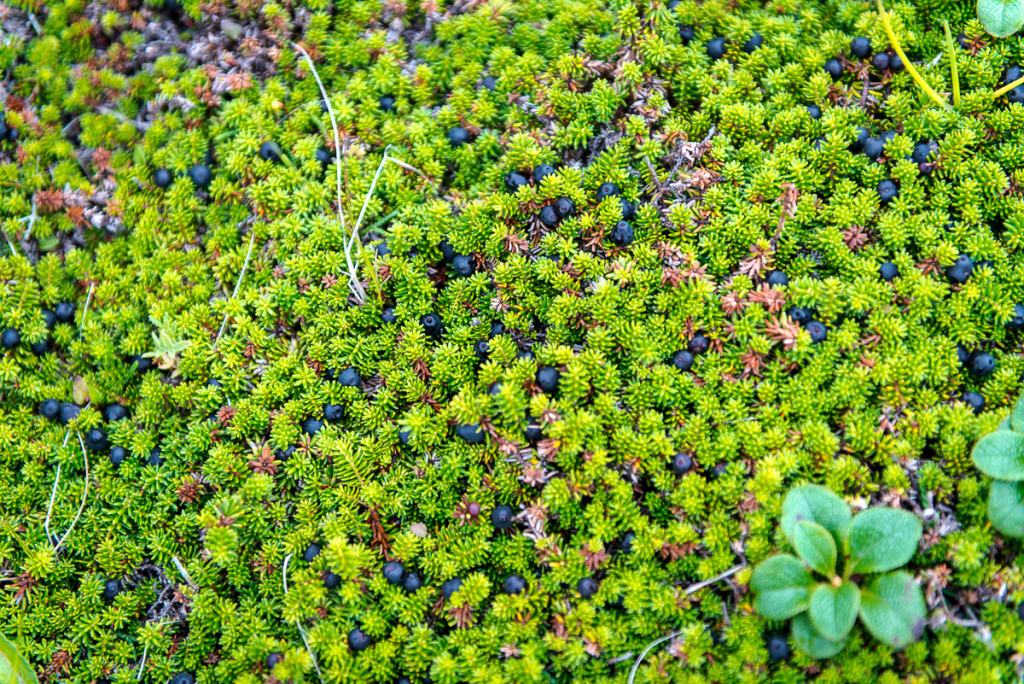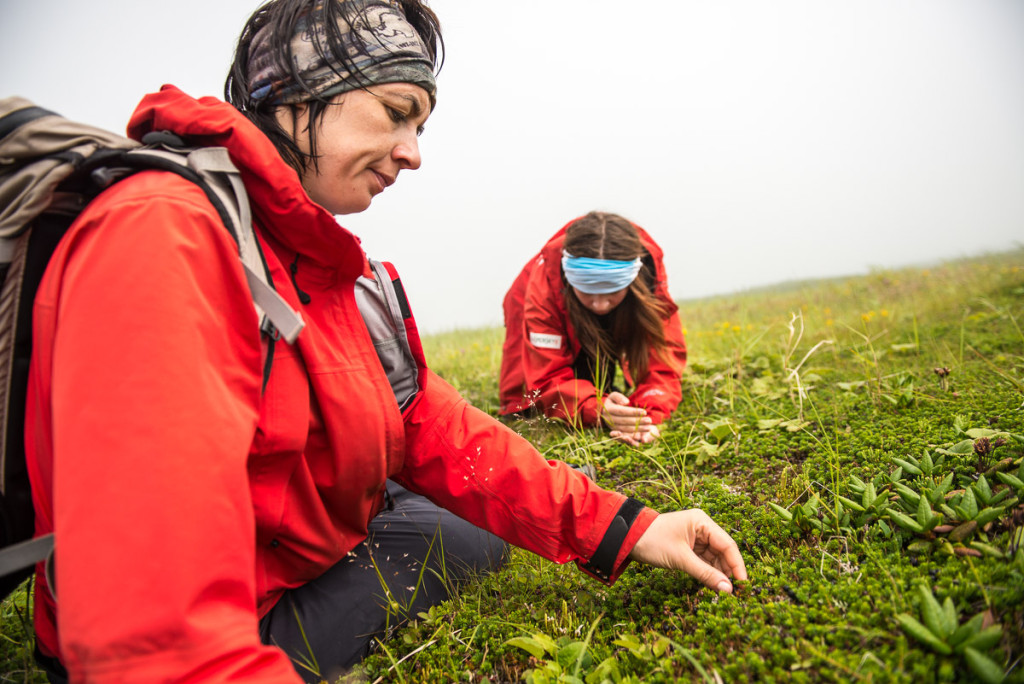 The need to look sharp meant we got up to the peak of the Zavaritski Caldera in no time at all.
Upon landing there was a thick mist all around so there wasn't much to look at. However, half-way up all of a sudden the mist lifted completely. Naturally this led to several gigabytes of photos and vids taken lickety-split.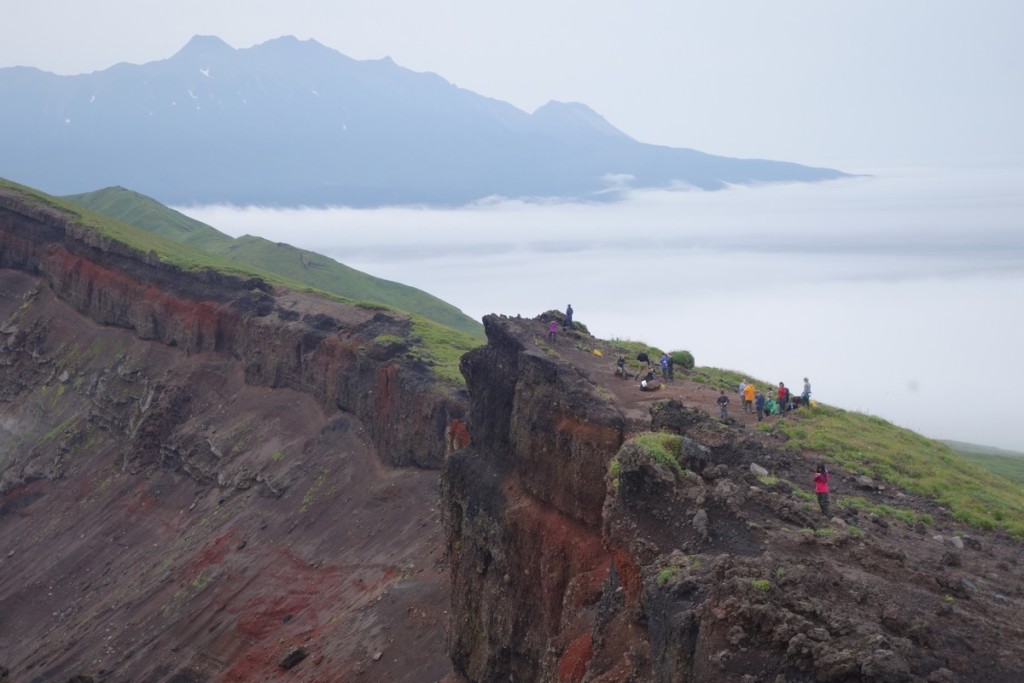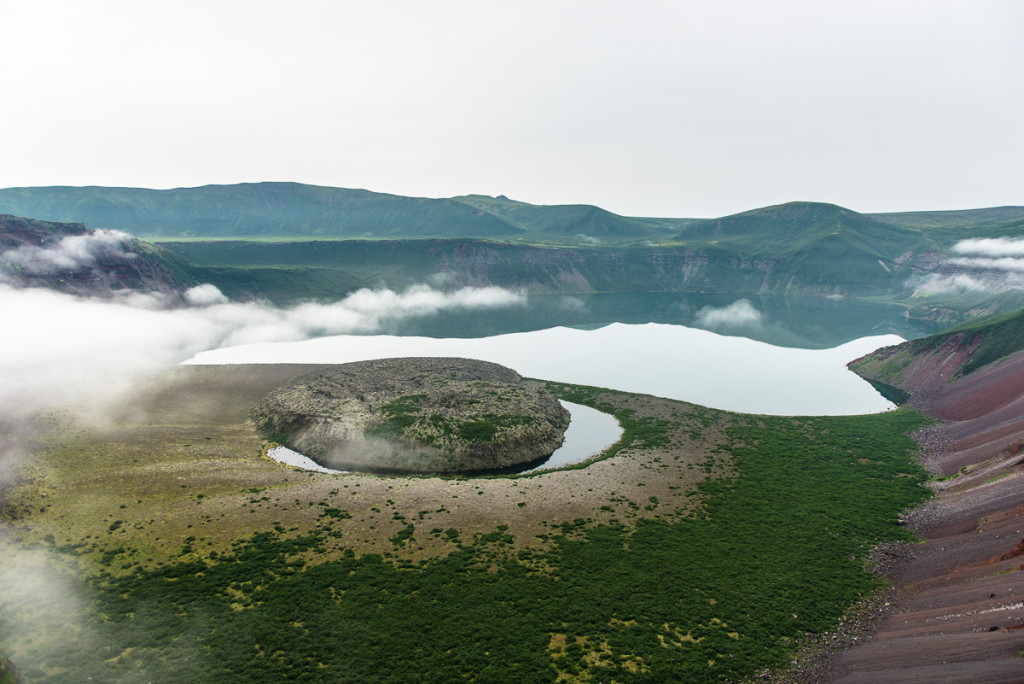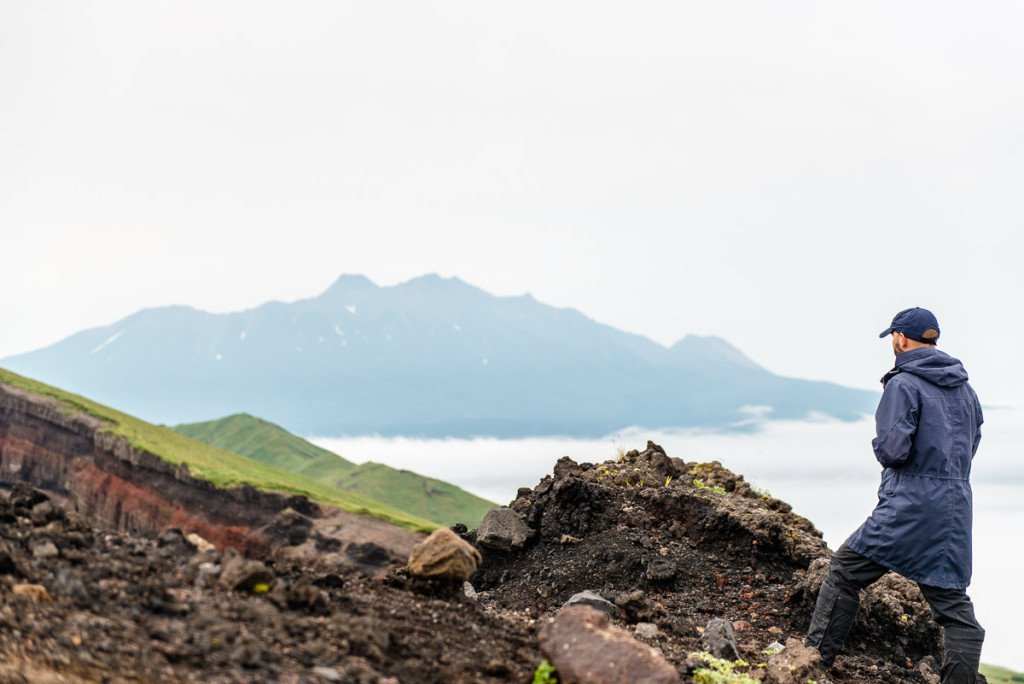 UK mod parka + US baseball cap + remote far-eastern volcanism. Eclectic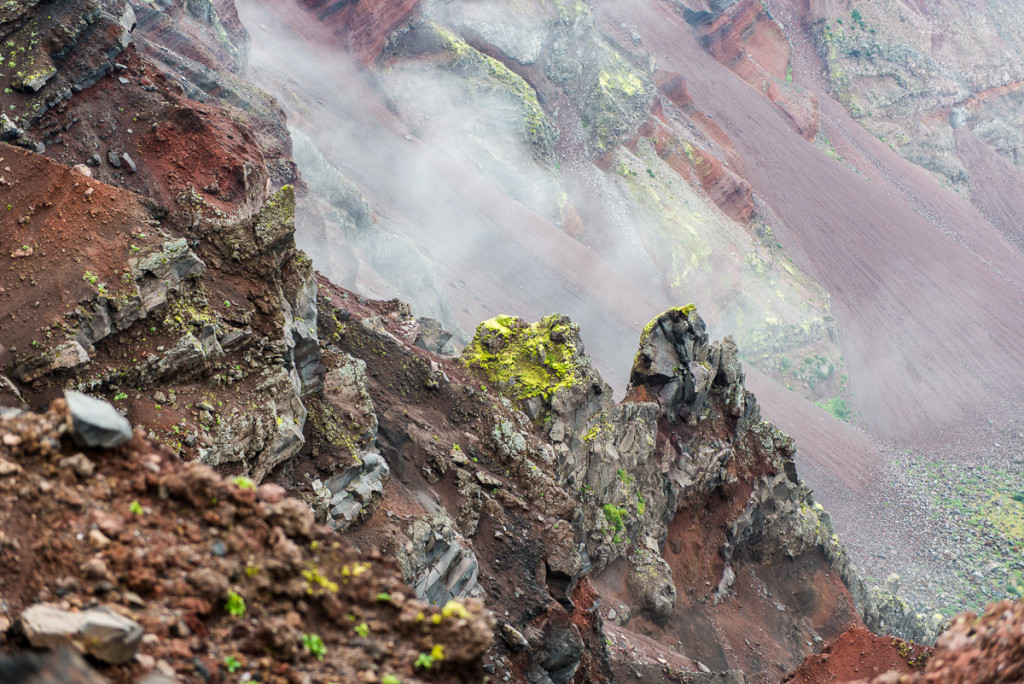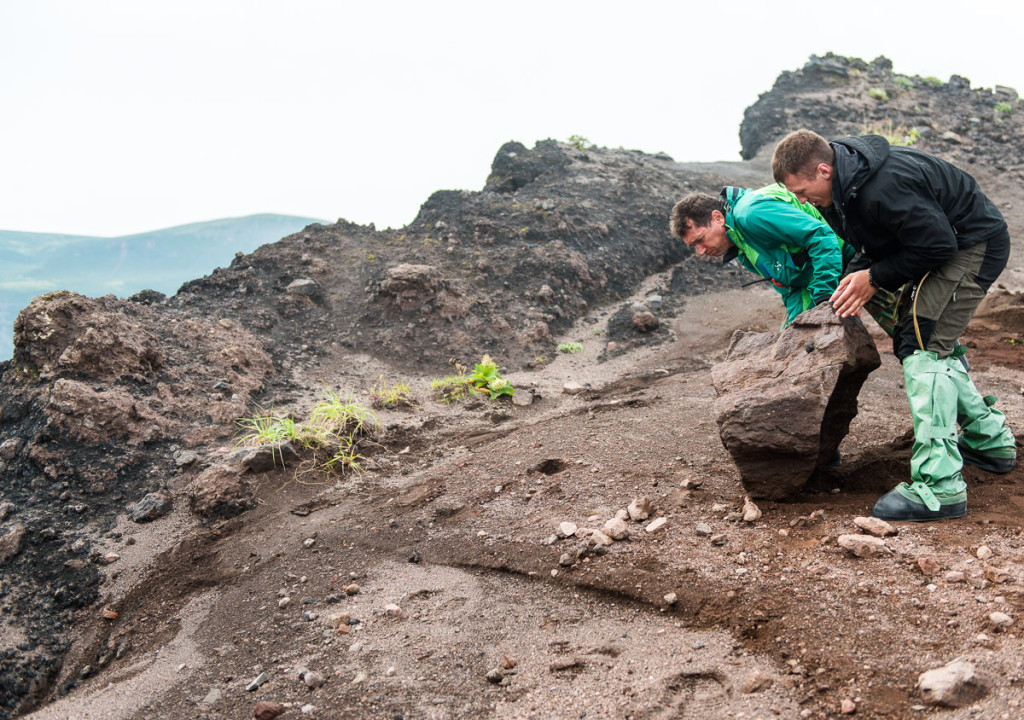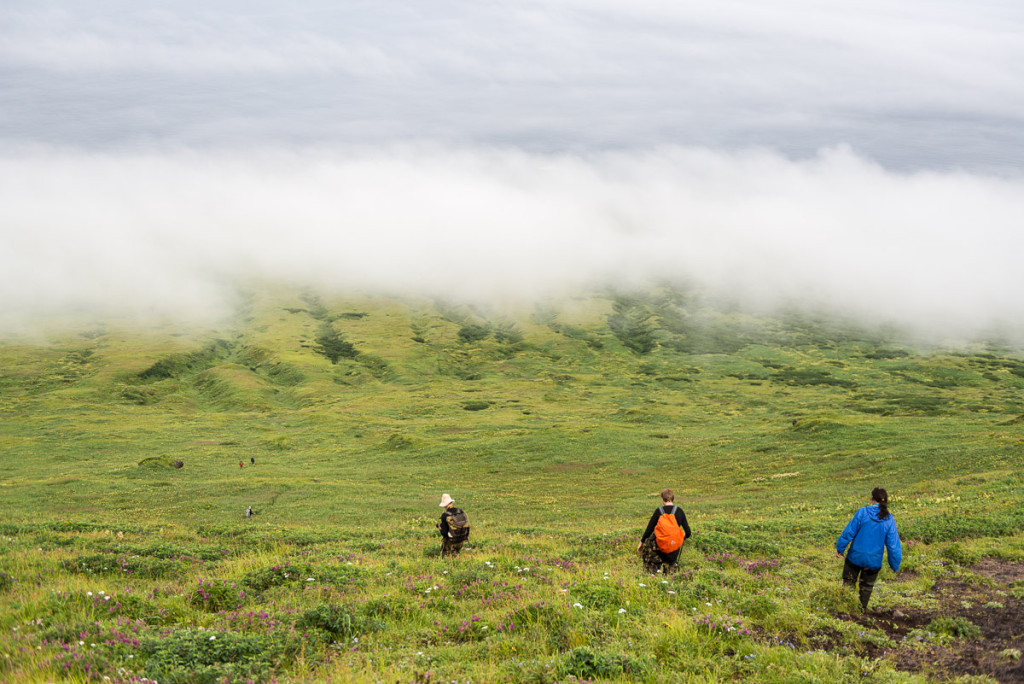 What goes up, must go back down
The views from the top are breathtaking. There are volcanic calderas in calderas in calderas in calderas, steep multicolored slopes down to the lake below in the middle… oh such charming natural beauty. The diameter of the smallest ring is approximately three kilometers. Next time, when not so hurried, we'll have to run round it, to take in the sublime scenes properly.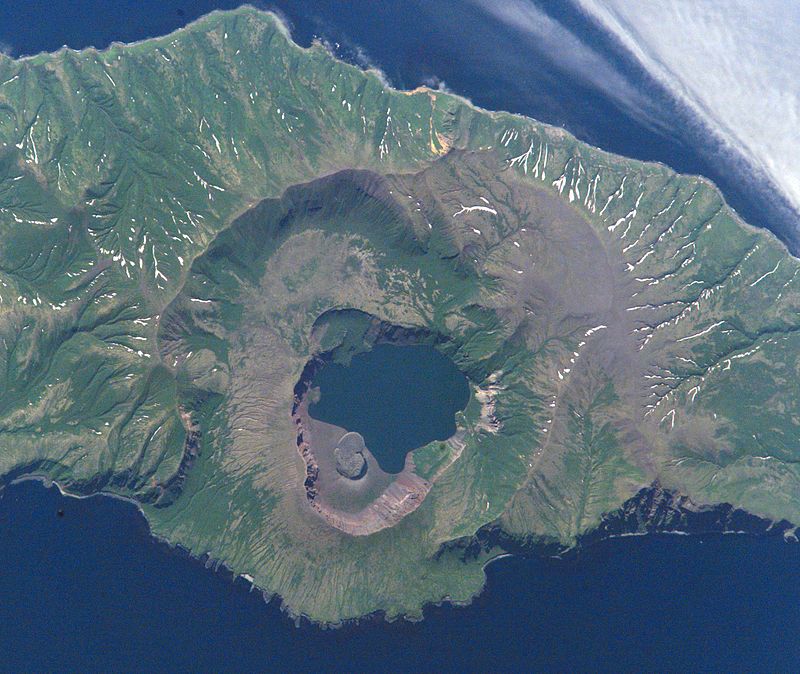 Source
As mentioned, we were expecting bad weather that night – a typhoon no less. I wonder if it was the one I experienced in Hong Kong a few weeks earlier. But we boarded the boat in good time, dashed across the Bussol Strait, and hid in one of the bays of Urup island (where next day we caught loads of fish and colored our skins yellow by bathing in sulfuric springs!), and the typhoon shot past us unnoticed.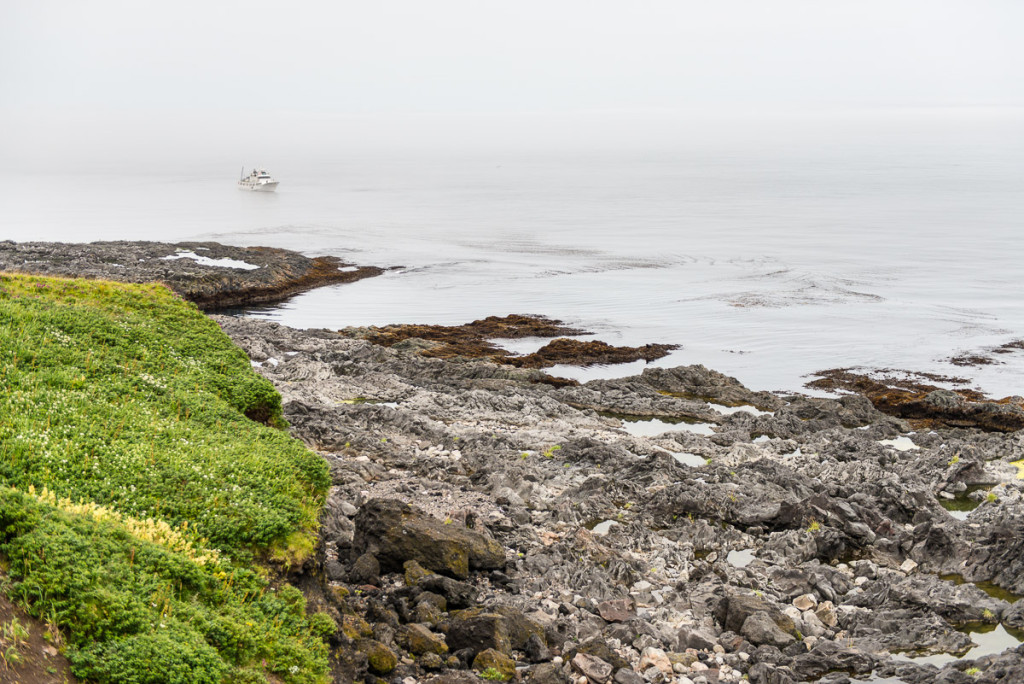 Afterwards, the news was full of stories of hurricane wind, flooding, and other stormy unpleasantness around the Sea of Okhotsk, but we didn't see any of it. I say 'afterwards' as there's no radio, TV or cell coverage along most of the Kuril ridge, and we refused to partake in satellite dish or Internet connection undertakings. Let's face it, an expedition around the Kurils needs to differ just a little from a Caribbean cruise! No restaurants, no bars, no piers or moorings in pretty tropical port towns, no beaches, no pina coladas! And no radio, TV or Internet too!
I have to admit that some of us were going cold turkey with such a shutdown of modern media and communications, but we made up for that: choppy seas, wild islands, harsh climate, radiant scenery, tubs of grub, and sing-alongs to the strum of a guitar… Yes, that's back-to-basics style :).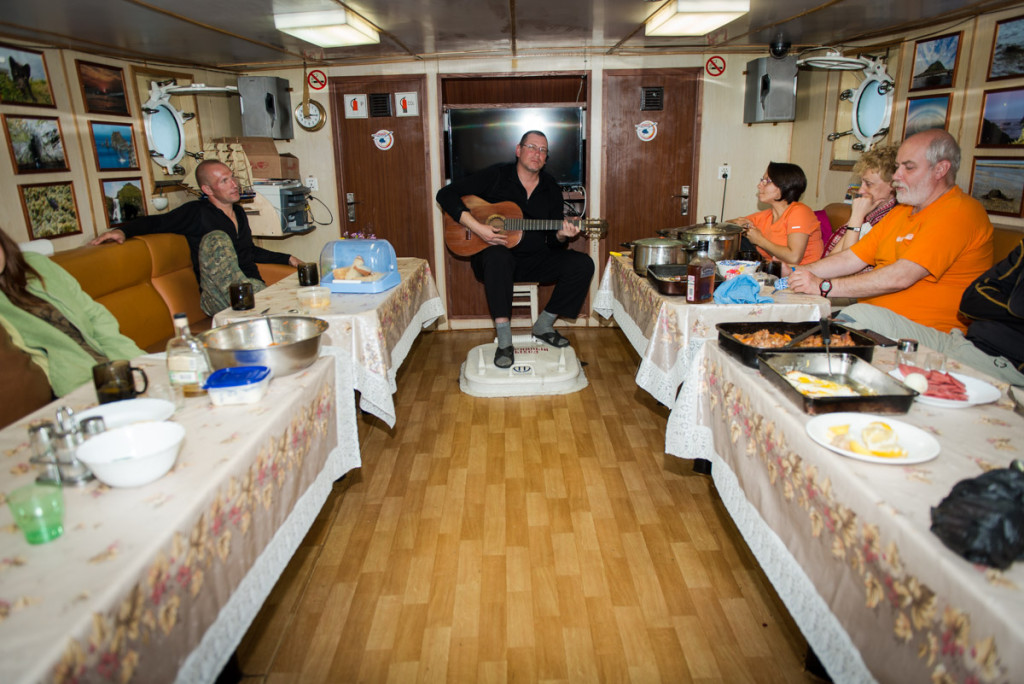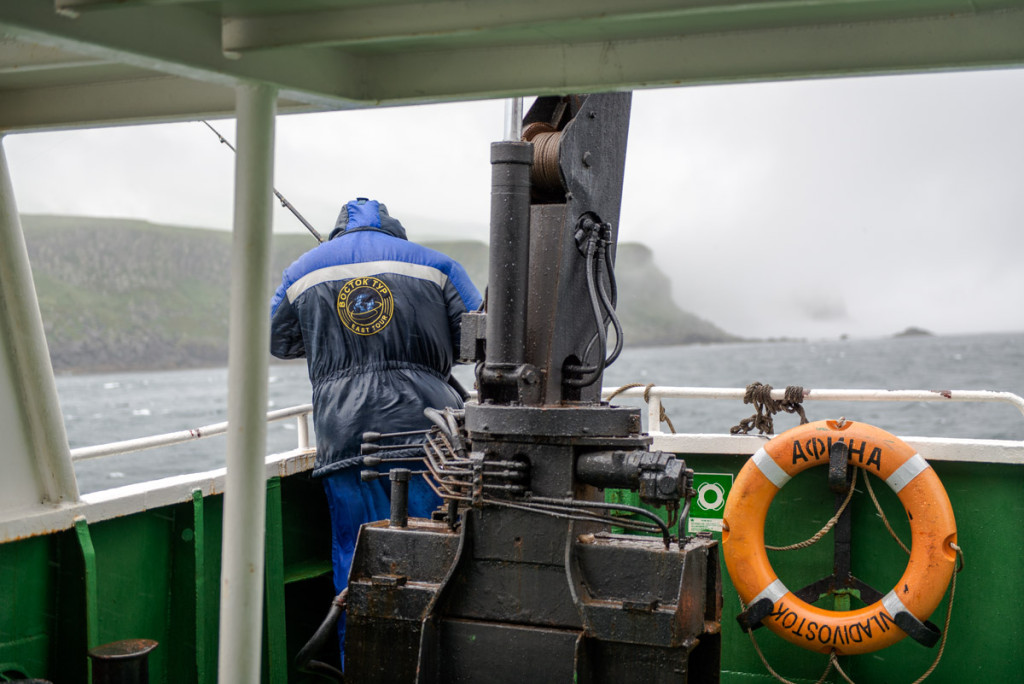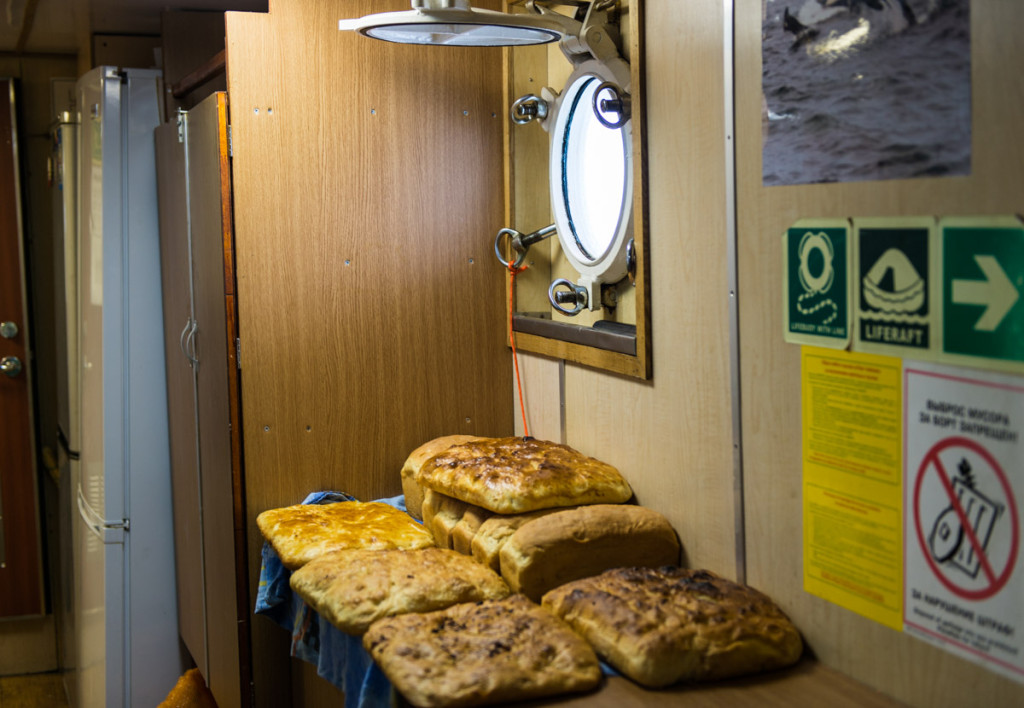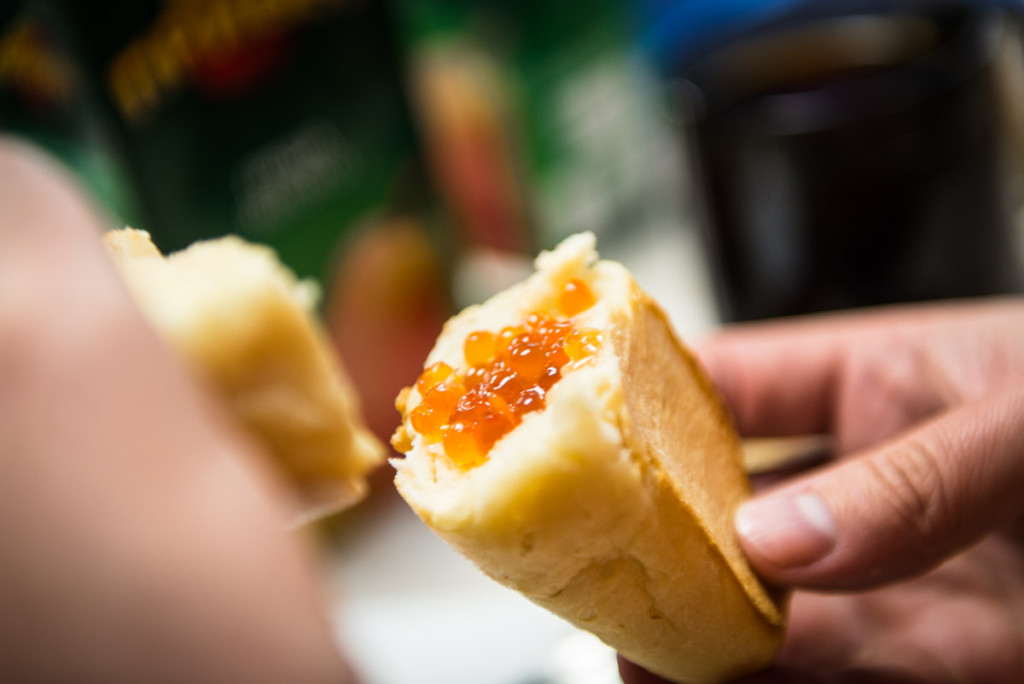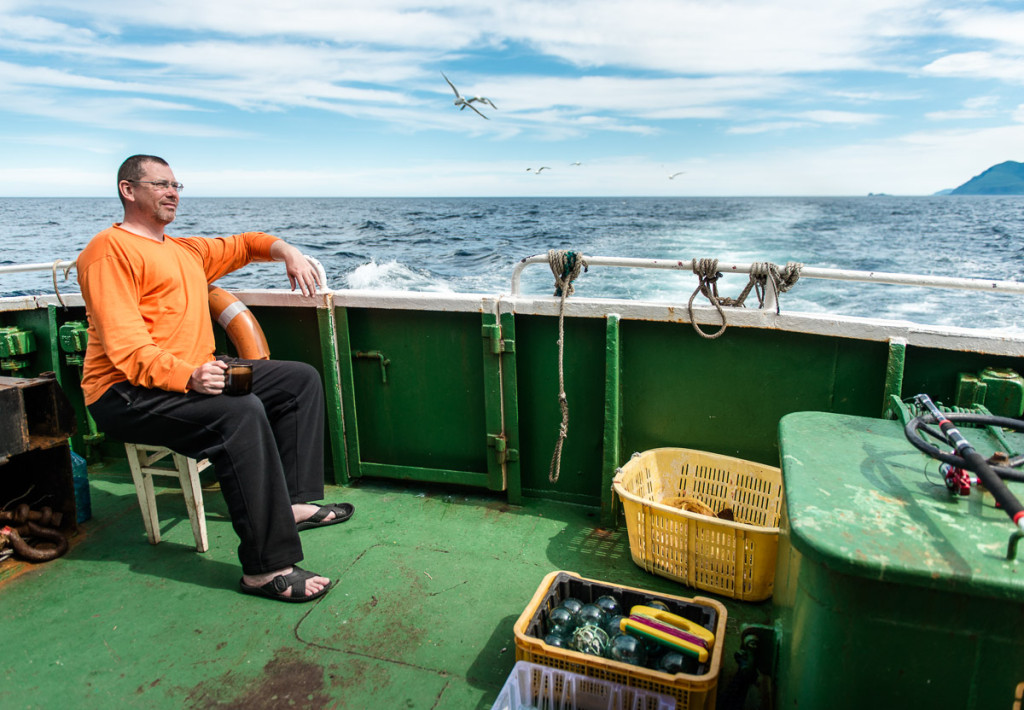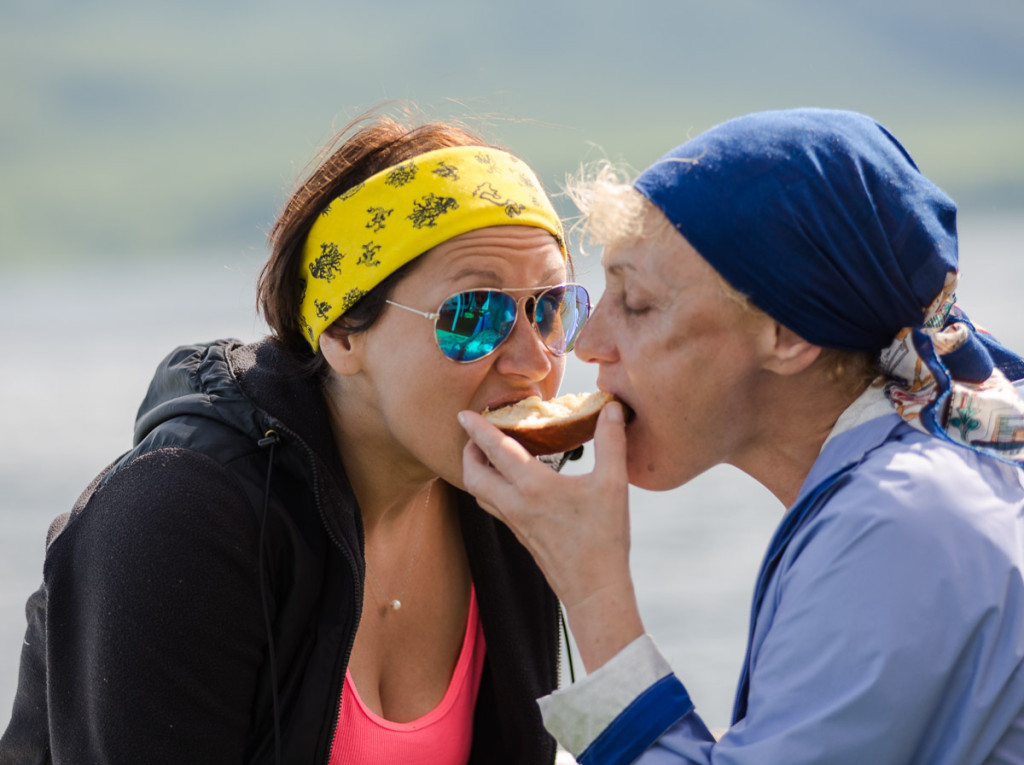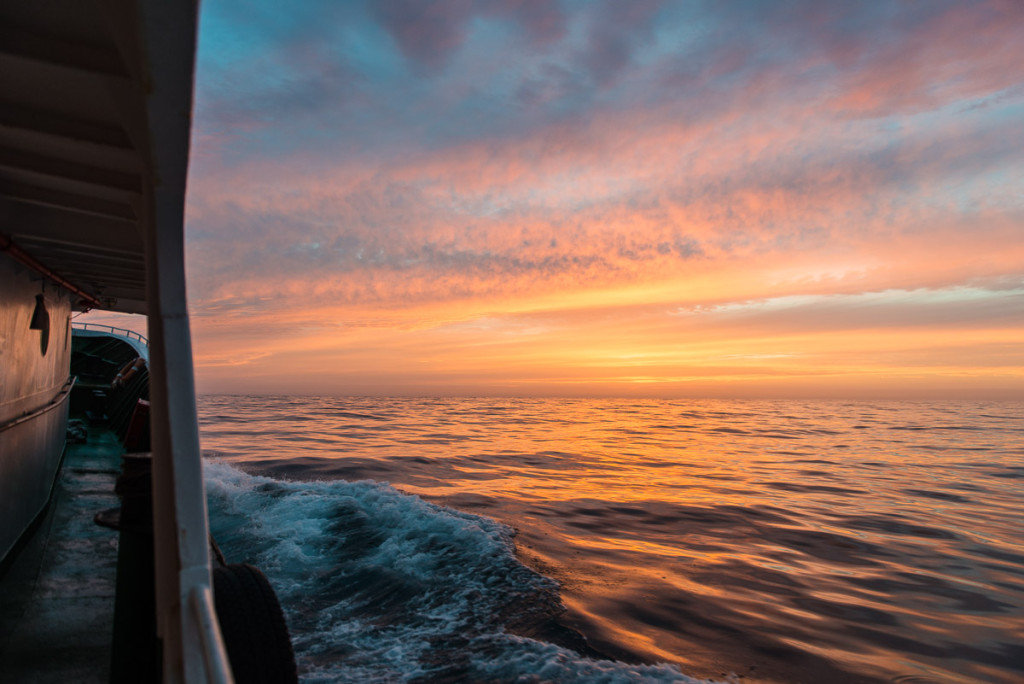 What else is there that we didn't get round to seeing?…
1. Brouton Bay, in the northern part of the island.
They say that a military-naval base was planned to be constructed here. For that they had to deepen the bay (it was practically blocked by the caldera of an old volcano). And to widen the way through a million tonnes of TNT were used to blast through the rock! At least that was the story as told by the locals.
Btw, they never did get round to opening the base; however, the entrance to the bay – probably from back then – is now surrounded by two capes – with the aptly corresponding CCCP names – Soviet Cape and Sentry Cape!
2. On the island besides the Zavaritiski Volcano there are two other very charming places – Prevo Peak (1360m) and Milna Volcano (1539m).
Alas, we had only one day on Simushir, since the democratic majority voted for heading over to Zavaritski. Never mind – that'll leave us something to check out next time we're here on the island :).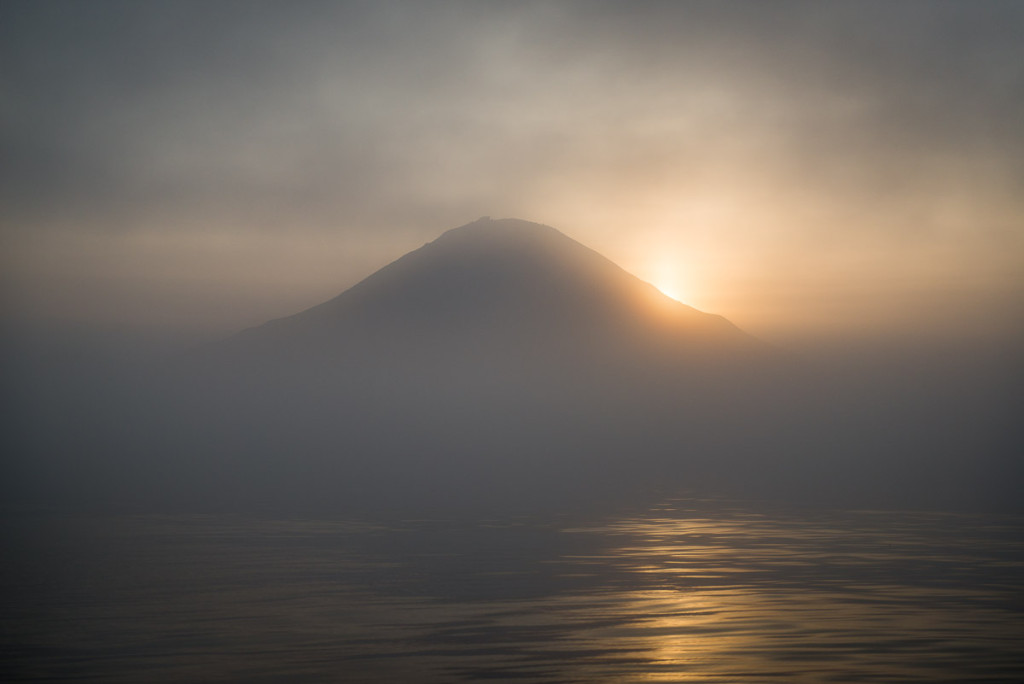 All the photos are here.
Back soon folks. Next up – Iturup!…