Top-100: NZ, the rest of Oceania, and both Poles.
For most of the population of the world New Zealand (NZ) is simply to far way to be thought of as a reasonably realistic travel destination. There a zillion miles from practically anywhere! But that just makes them all the more interesting and exclusive.
Up until recently, out of all of the Oceanian countries/islands, I'd only checked out NZ (and not just checked it out: we had an almost three-week intensive tour of the two islands), and Hawaii, which both then made it onto my Top-100 List of Must-See Countries of the World. Those two are of course still on the list (how could it be any other way?) – and here you'll be getting a mini-refresher on both – but I also got to see this year a good few other Oceanian islands. Handily, they can all be grouped under one heading (~country), but anyway – more on those in a bit…
So, now, the Oceania section of my Top-100 looks like this:
95. New Zealand.
An impossibly gorgeous pair of islands – and I don't just mean their natural uniquenesses, but the whole of its countryside. NZ goes one-up on Western Europe, for besides being similarly neatly planned, trimmed and painted, it also seems to be Photoshopped, so bright and contrasting are all the natural colors everywhere. Even the sheep seem to have been given a trim and blow-dry before leaving the house for the day :).
NZ is two considerably sized, considerably contrasting, islands, each of which really needs treating separately in a list such as this. Still, since it's long been the custom to refer to either island's beauty as 'that's New Zealand', I'll follow suit and group the two together. LOTS of detail – here.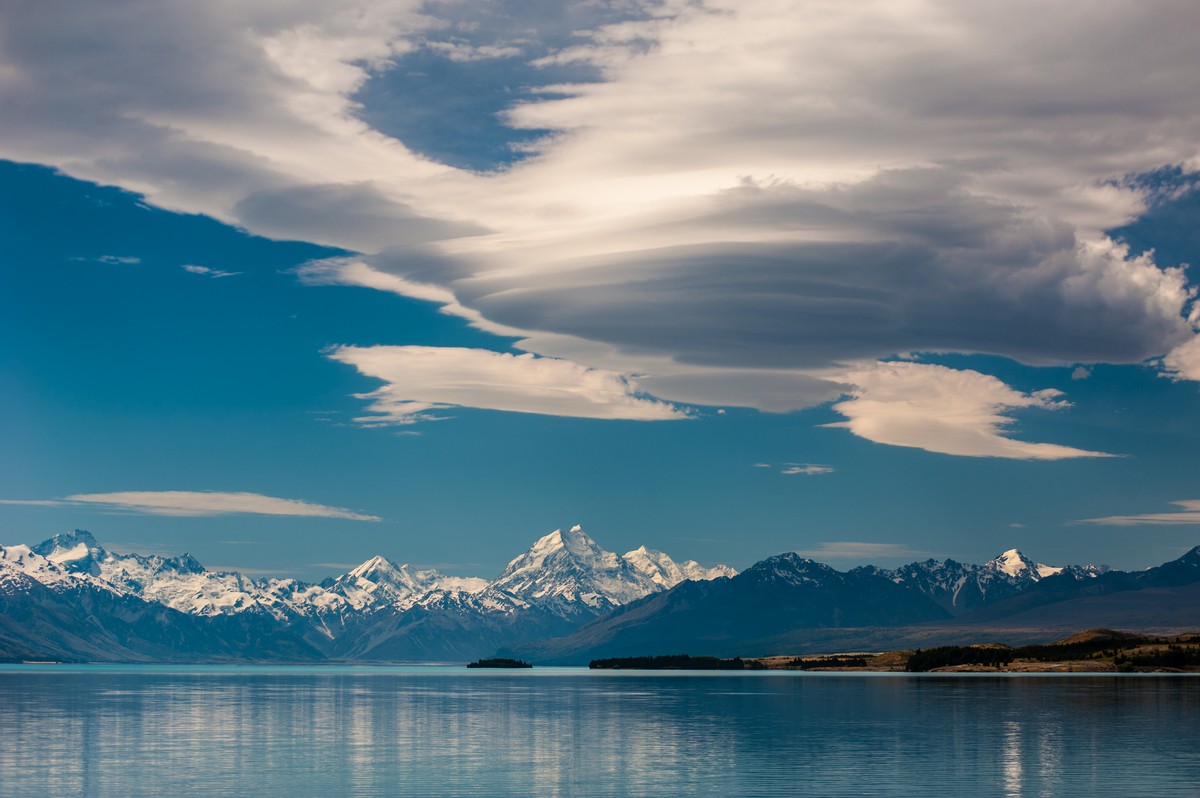 Source
And perhaps the most fascinating places of all on these remote isles on the other side of the globe (to most of us) are the following (IMHO):
Hobbiton.
Yep – turns out it's here, in NZ, and veritably visitable. And they even do guided bus tours dedicated to visiting Hobbiton and all the other film locations of the blockbuster movie series. For Tolkien buffs – this place is almost mecca.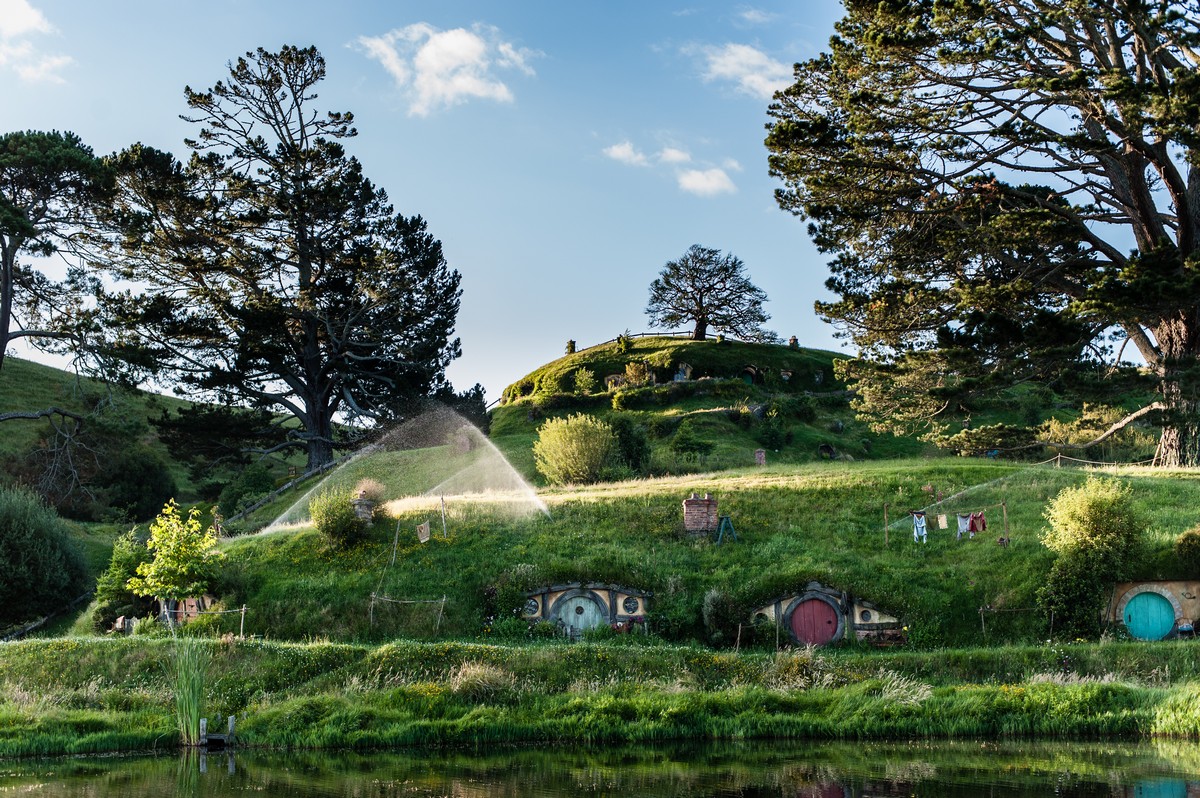 Source
North Island geothermalities and volcanisms: Te Puia, Waimangu, Wai-O-Tapu, Tongariro, Tarawera, Lady Knox Geyser.
Te Puia Geyser
Breathtakingly beautiful, intimidatingly powerful. Puts on a show every 90 minutes or so. Full story – here.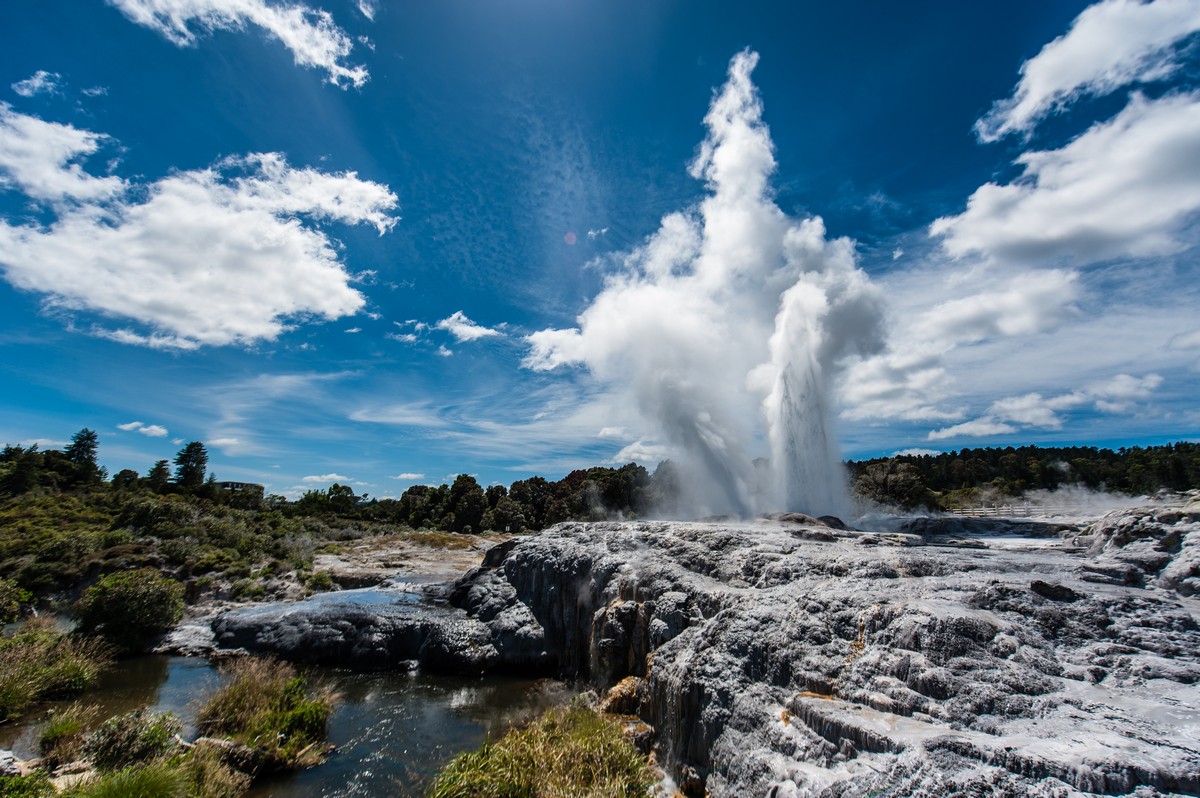 Source
Waimangu volcanism.
A string of volcanic craters and lakes filled with boiling chemicals of changing composition, color and temperature. Not for swimming in! Details – here.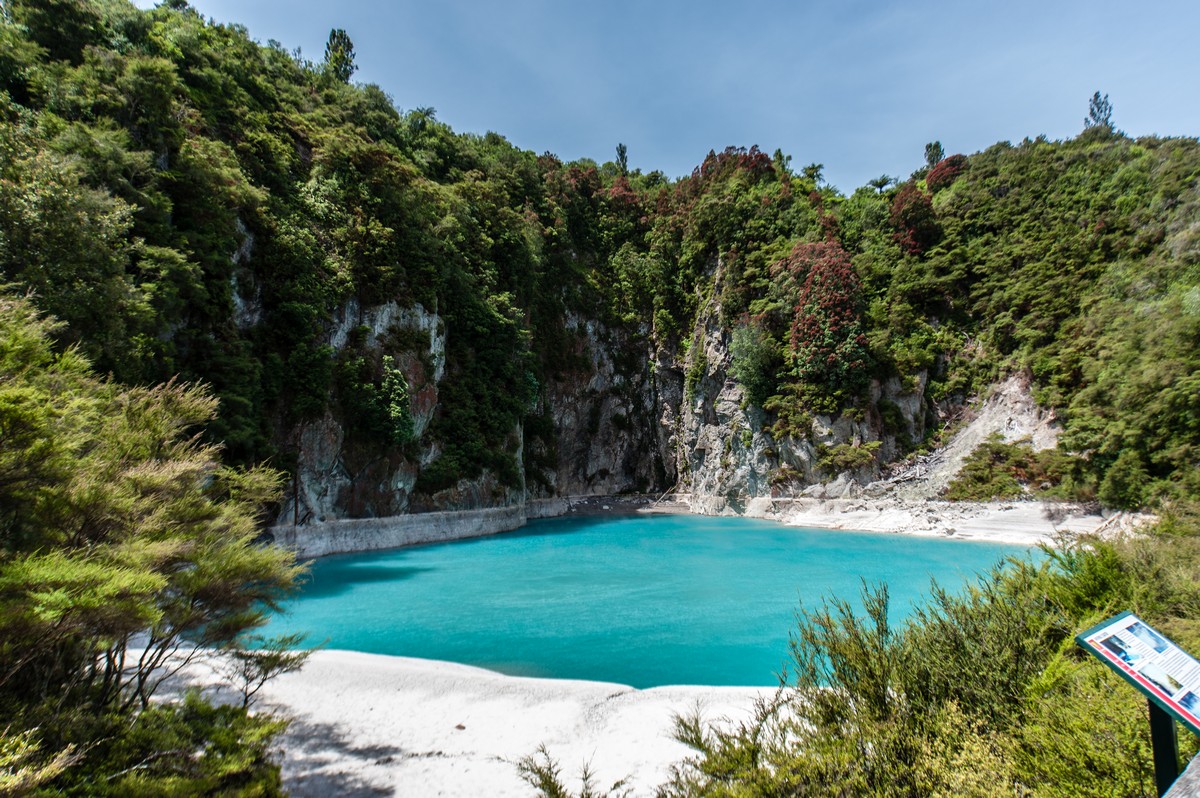 Source
Tarawera volcano.
A most unusual volcano: its top is split by a huge volcanic rift in which some 10 distinct craters can be identified – the result of an enormous eruption in 1886. I got up to the top! Details – here.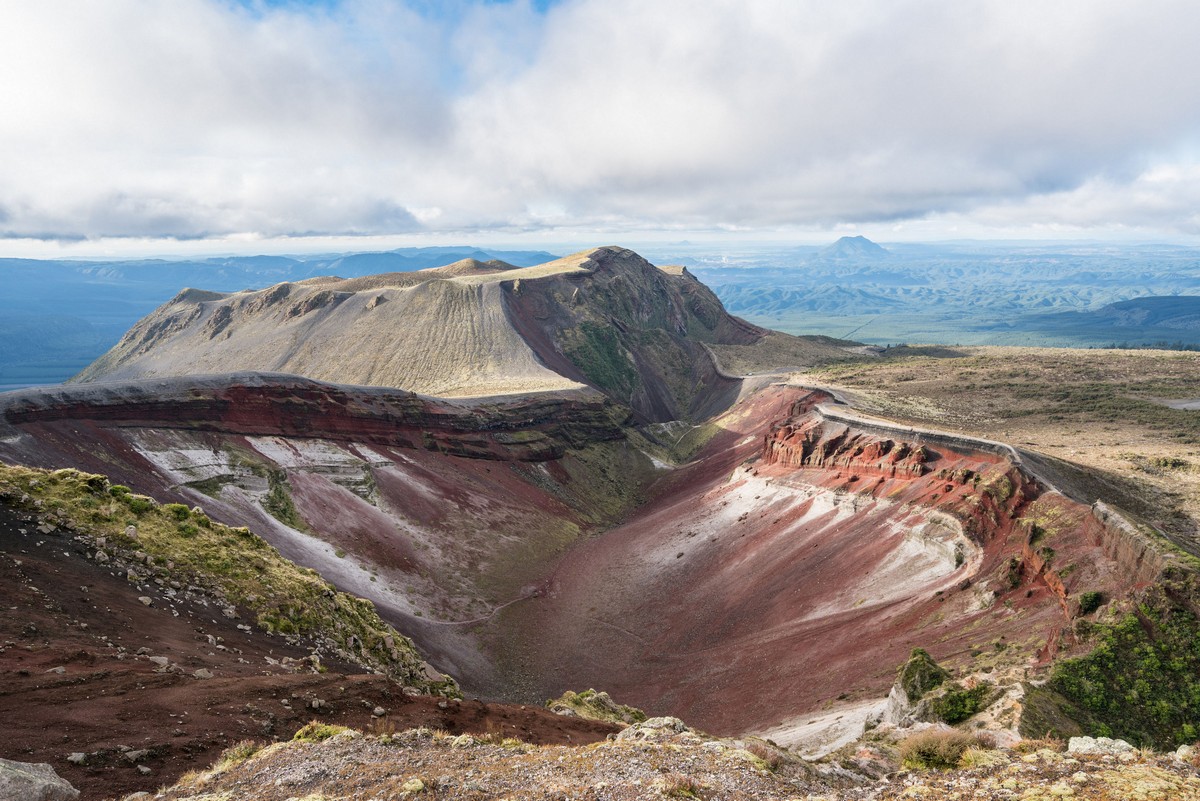 Source
Wai-O-Tapu geothermalism.
Probably the most colorfully impressive volcanism of NZ. Everything hissing, smoking, burping and gurgling. Lovely!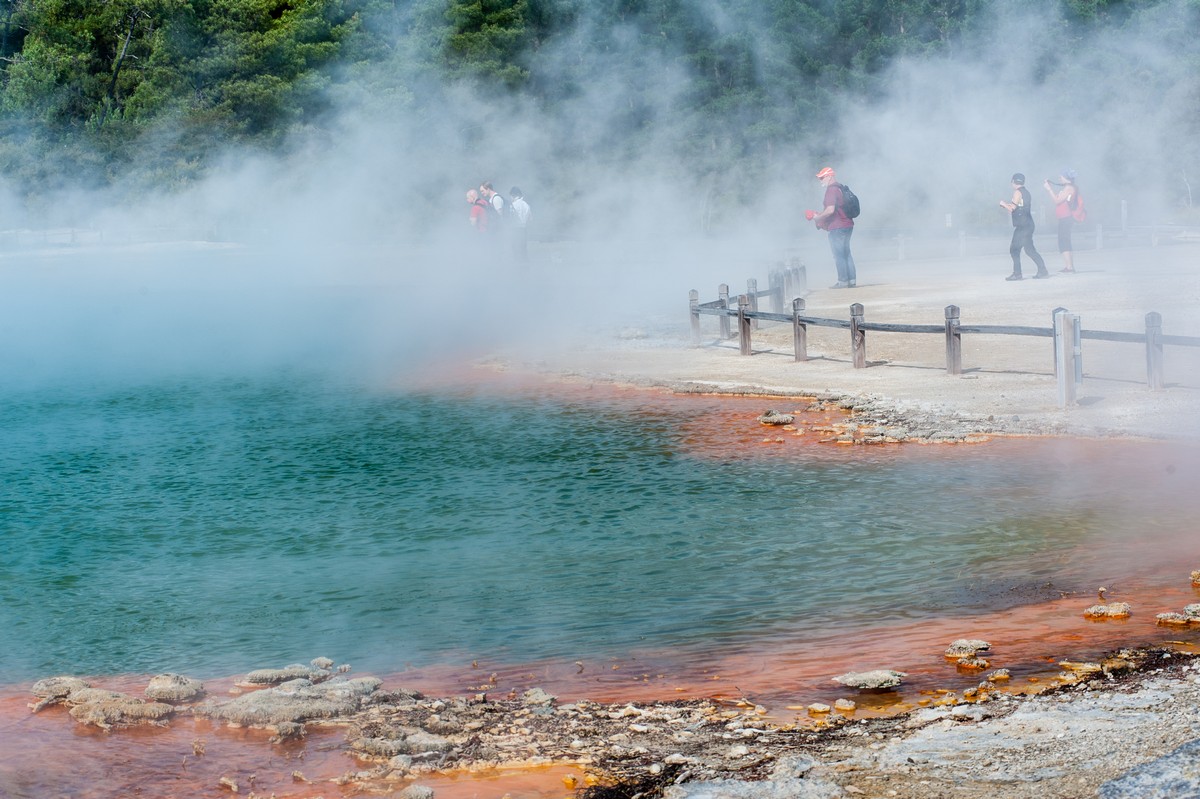 Source
'Mordorian' Tongario.
Brutal volcanic landscapes; so much so they were chosen to depict Mordor in the Lord of the Rings. I got myself up to the top and even recognized the place from the movie.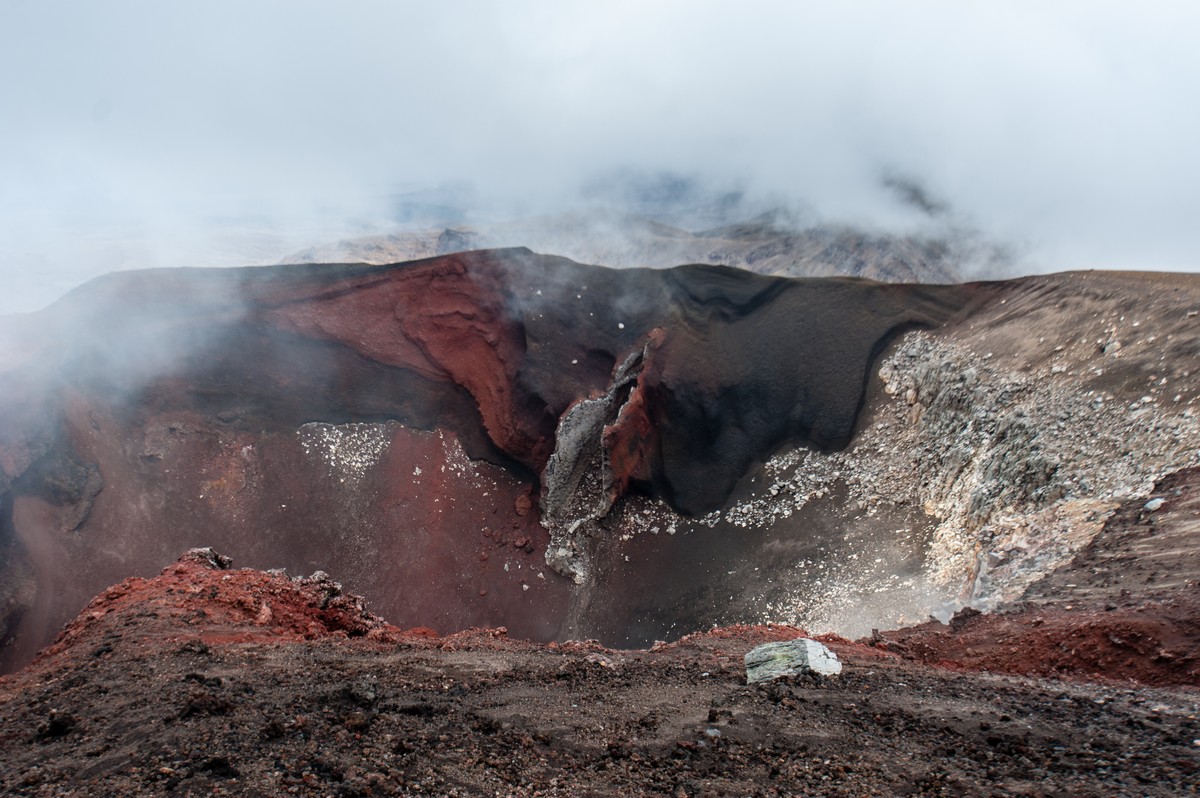 Source
Moeraki Boulders.
How these big stone balls got here or from where no one knows. Similar odd orbs can be found in Costa Rica and Franz Josef Land (brrrrr). Why? How?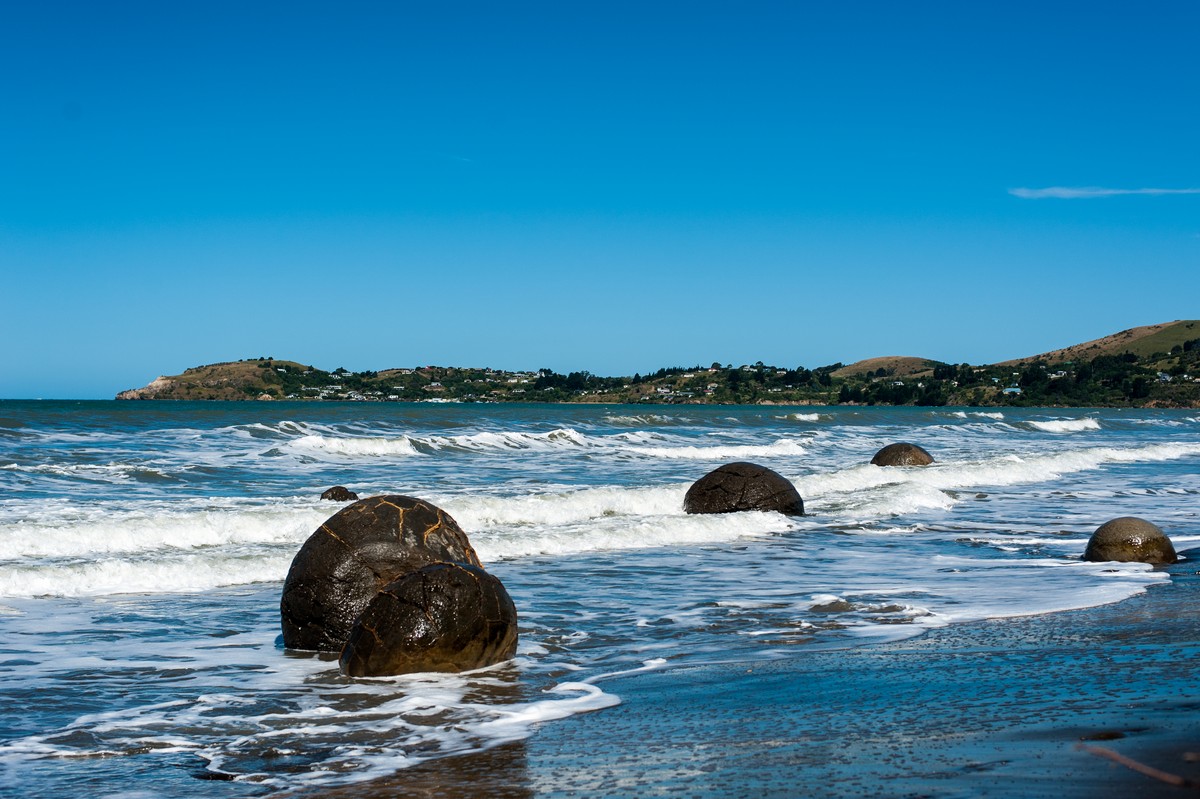 Source
Mount Cook, Aoraki National Park.
Mountains, cliffs, glaciers, lakes – all of breathtaking beauty.
Source
Milford Sound.
Mesmerizing fiords, cliffs and waterfalls.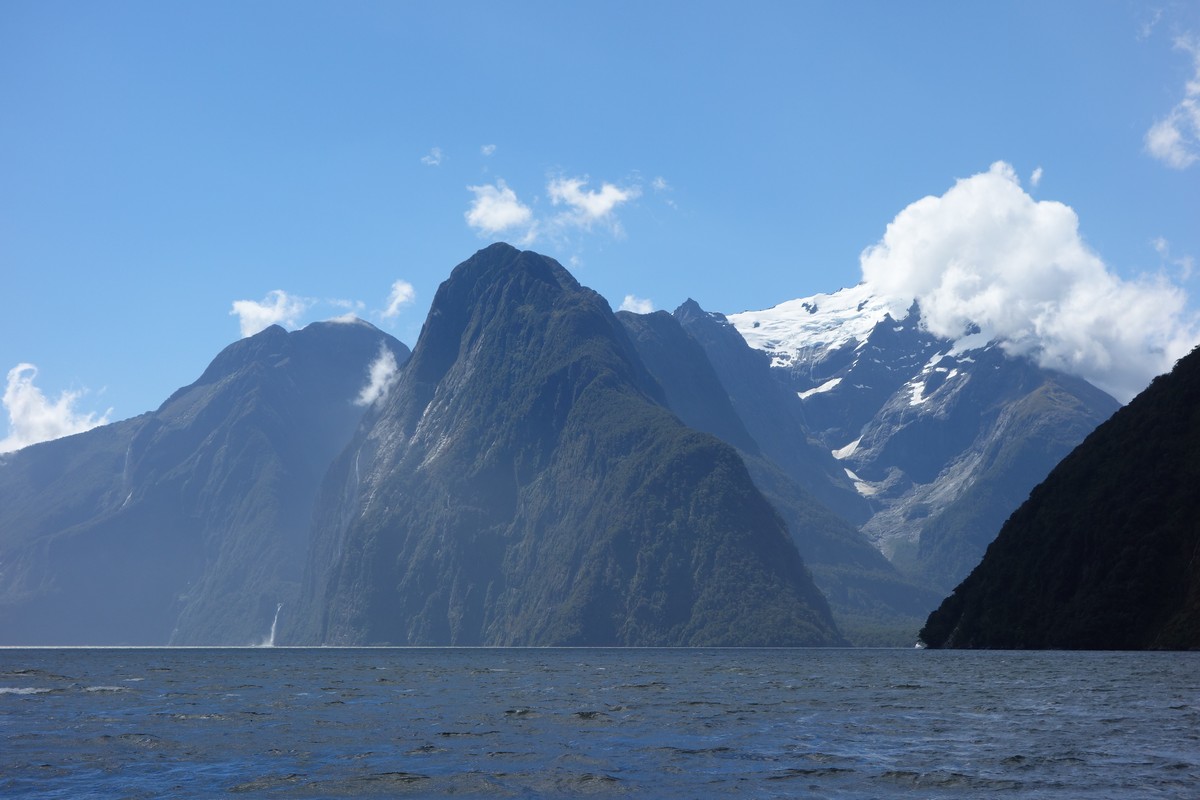 Source
96. Hawaii.
A string of volcanic islands of unusual origin. Volcanoes and volcanisms with real live lava constantly flowing, the pretty Pacific and all its marine life, and tons of tropical greenery. A wonderful place. Been on Maui and the Big Island.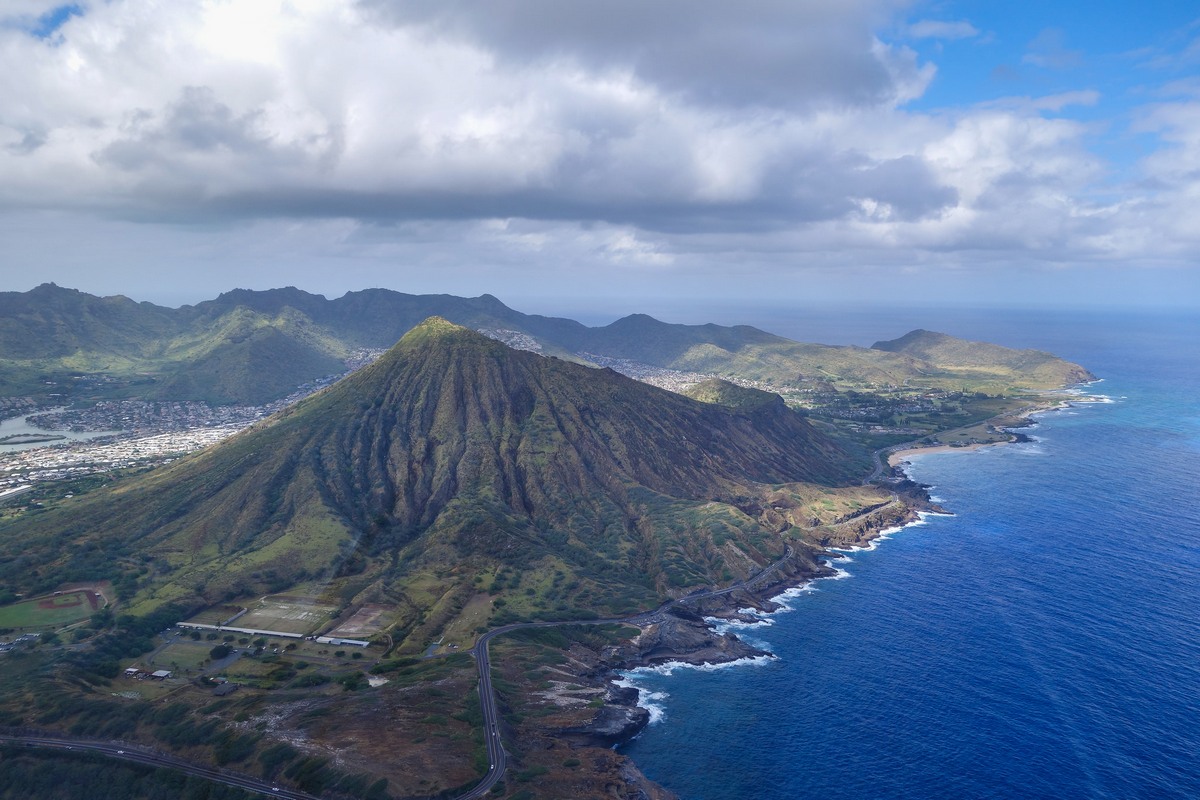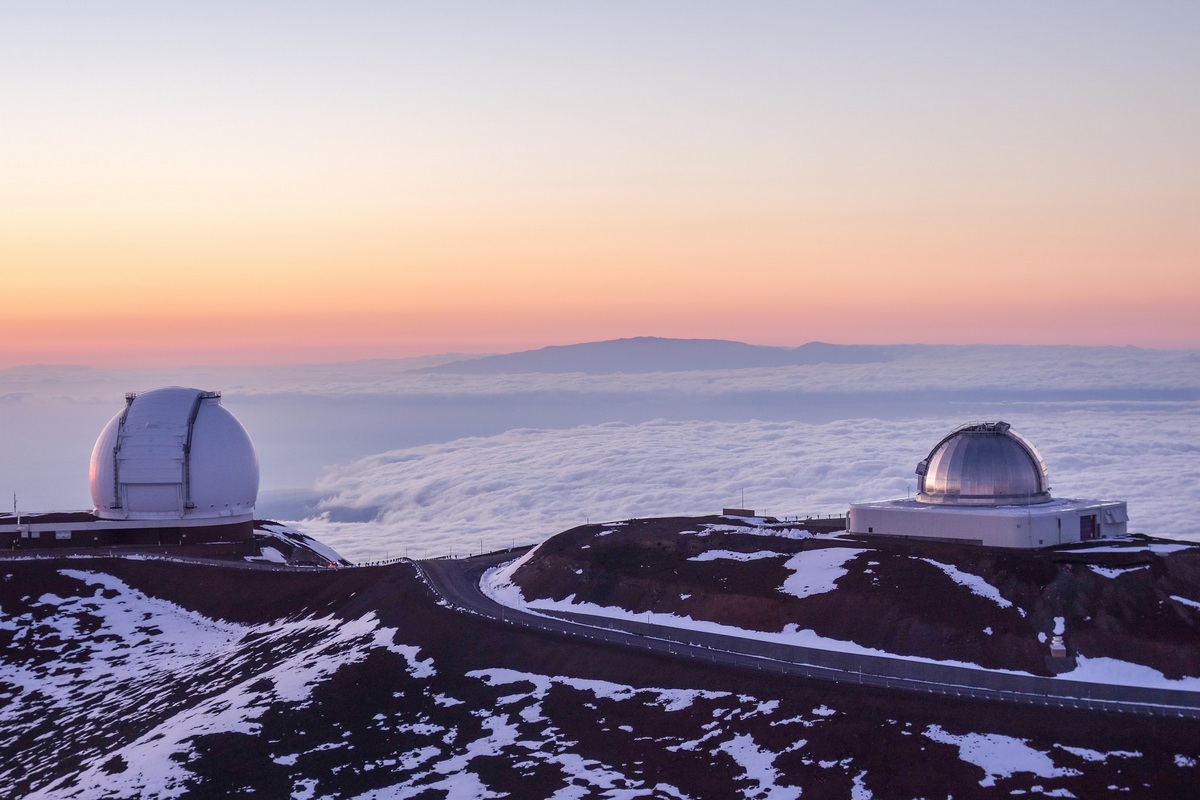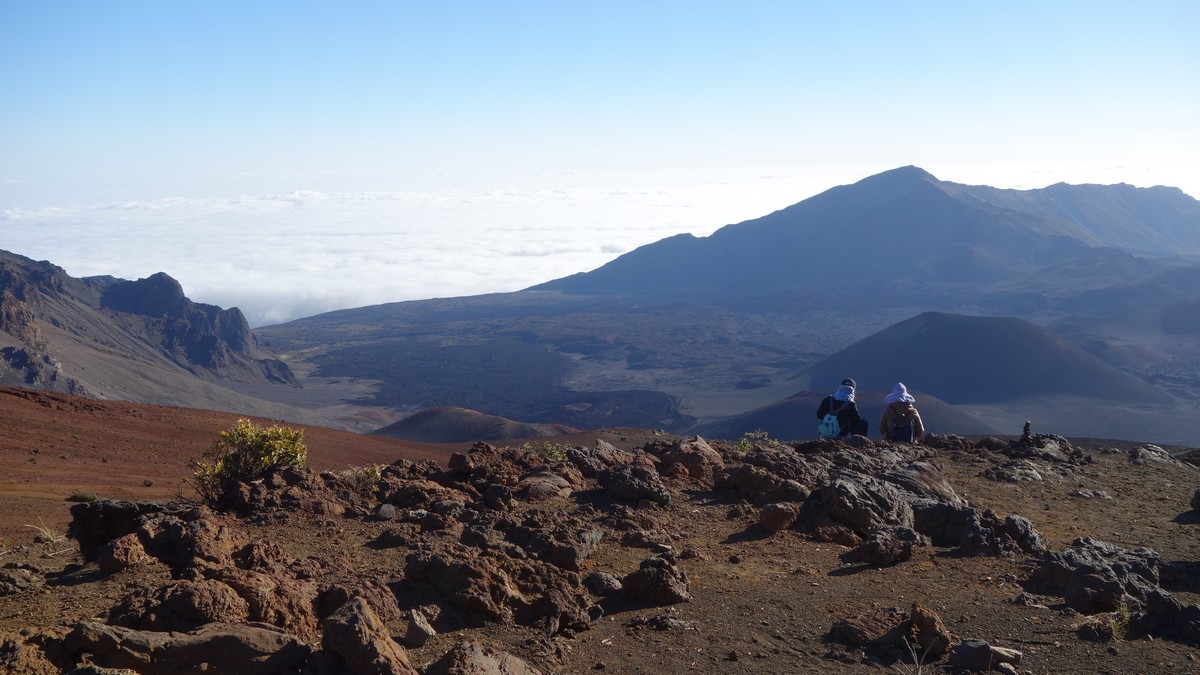 Source
97. Bora Bora, French Polynesia.
In Oceania there are thousands of atolls, but it's probably Bora Bora that is the most idyllic. Literally in the middle of the Pacific, so literally in the middle of nowhere too. Fifty Shades of Blue!
Got your shades on? Then check these pics out.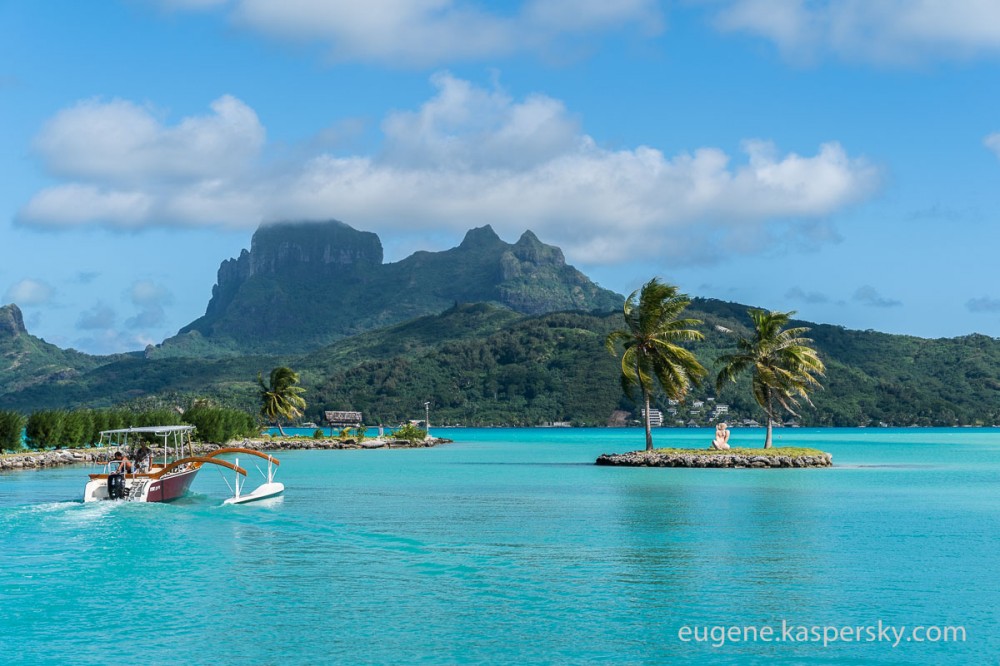 Source
And thus I've almost reached the end of my list of the Top-100 Most Unusual, Most Beautiful, and Most Magnificent Places on the Planet. But before I get to the last three (non-Oceania) entries (below), briefly, an Oceanian bonus track…
Bonus track.
Fiji.
More far-away islands of far-away superior Oceanic beauty. Totally must-see.
And now the time has come to move on to the earth's two poles – north and south.
Why do folks want to get to one (or both) of the earth's poles? First, perhaps there's no special reason – it's just cool! To be at the very top or very bottom of our planet! Second, probably curiosity: what's it like up/down there? How does the snow crackle underfoot? What's it like breathing in polar air? And third, I think it's that there's some kind of special magnetic magic to harsh, barren, endless landscapes. At least, that's one thing that attracted me to both poles…
All righty. First up, the pole up top…
98. North Pole.
The North Pole doesn't have a fixed location on the icecap that covers the Arctic Ocean since said ice cap moves around several kilometers per day. The only way of pinning it down exactly is by using a GPS locator. Which is just what we did!…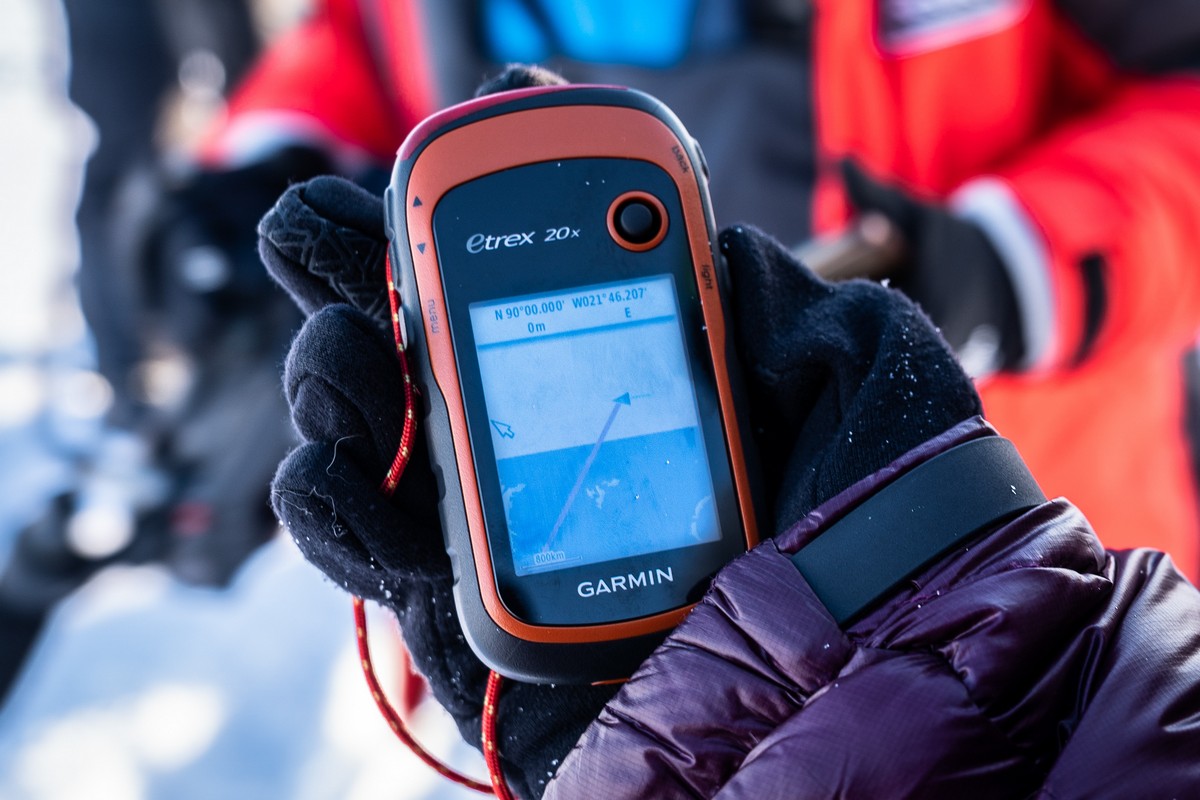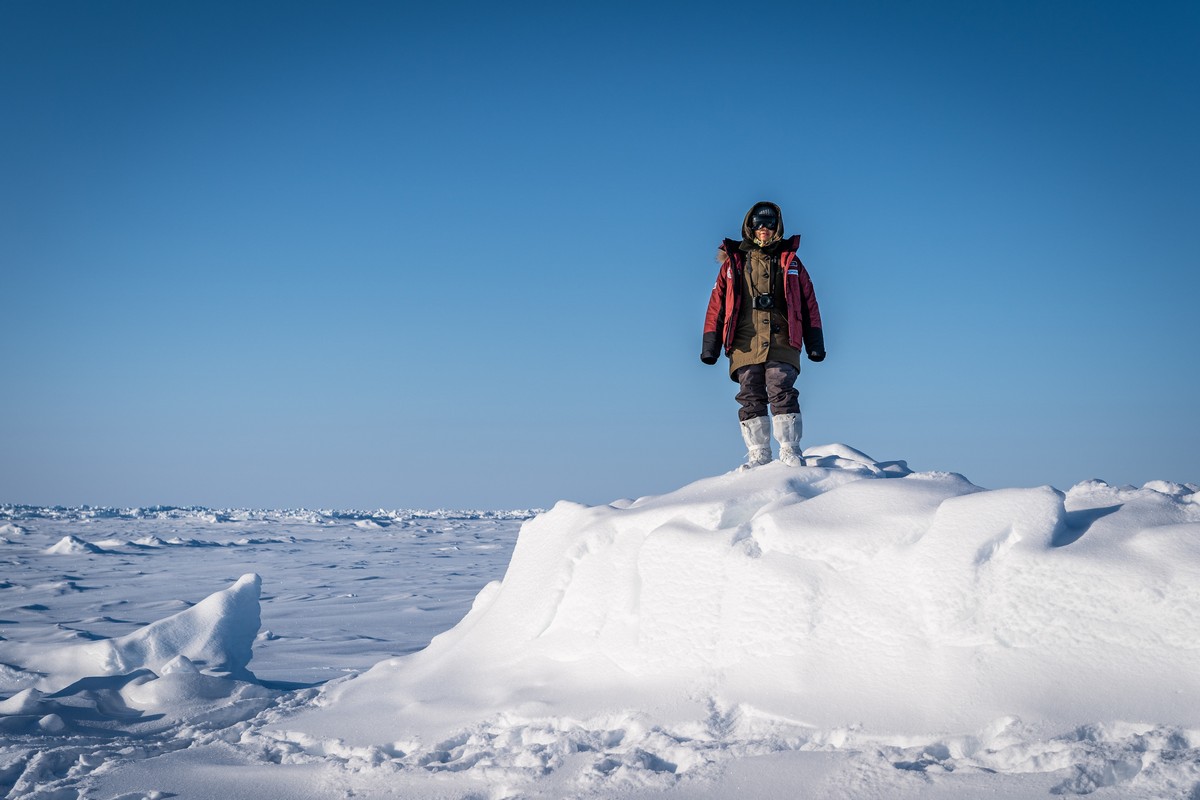 (That's not me:)
99. Antarctic coast.
Icebergs, penguins, whales, seals, polar expeditioners, and bleak, rugged, harsh landscapes (mostly) untouched by man. It all adds up to a unique, unforgettable experience you only want to repeat after you've been there just the once. I was there (my first time; yes – I want to go back!) as part of a progressive art expedition!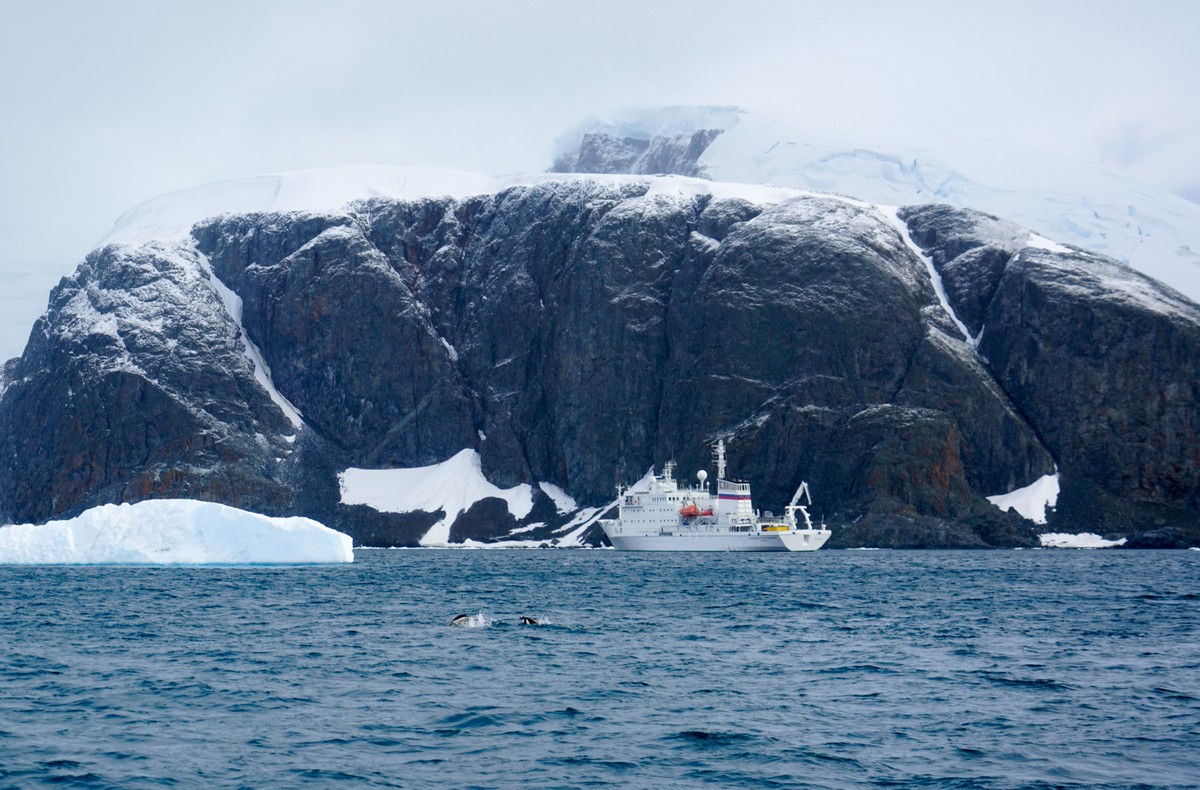 100. South Pole.
The South Pole – this is a true 'mind-blow' place. A most unusual spot (down here – of fixed location) pole on the planet. Right in the middle of a boundless snow desert. Undeniably unforgettable, and one of my most unusual trips ever.
Just don't go expecting penguins here though! They don't ever come anywhere near the South Pole as it's just too darn cold and barren. You only see penguins near the shores of Antarctica. The only living things you see at the South Pole are polar expeditioners (all year round) and tourists (in winter).
For my full report on the South Pole, explore here.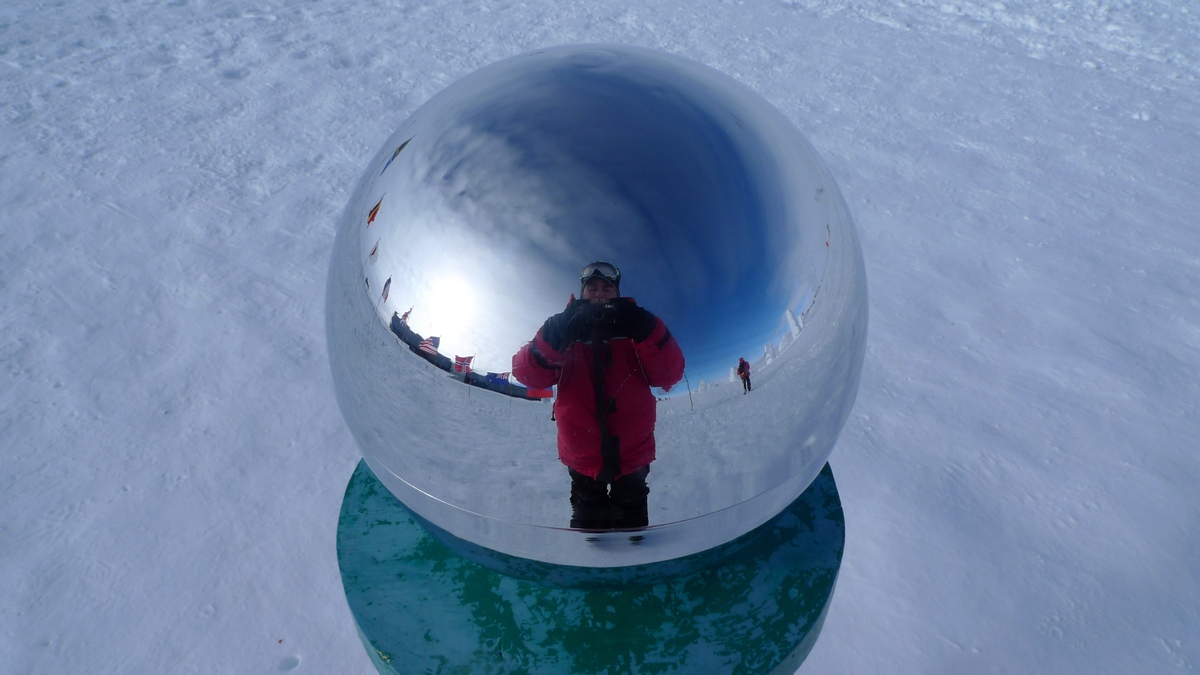 And that brings us to the end of my Top-100 (ver. 2018). But don't worry – you haven't missed anything. The rest of the (updated) list will be published in due course in the coming weeks. So, like, why are we going backward? As I stated earlier – there's good reason; soon all will become clear!…
Back soon folks!…