Hi folks!
As promised, herewith, my answers to Thursday's polar quiz questions:
Ok, first – my answers to those four non-visual questions:
Question 1: How do you get to the North Pole?
Answer A: The simplest and cheapest method:
Buy a plane ticket from Dubai to Seattle or San Francisco. These routes fly real close to the Geographic North Pole. I believe the route Anchorage-Frankfurt (on Condor) also still does too (I flew it back in 2013, but I was sleeping around the time of the near-polar-flyover). While back in the mid-nineties there was a direct Aeroflot flight between Moscow and San Francisco, and they even gave out 'flown over the North Pole' certificates!
Answer B: Another, more expensive, way of getting to the North Pole – this time actually right to it, up close and personal freezing – is on one of the regular expeditions organized by the Russian company VICAAR.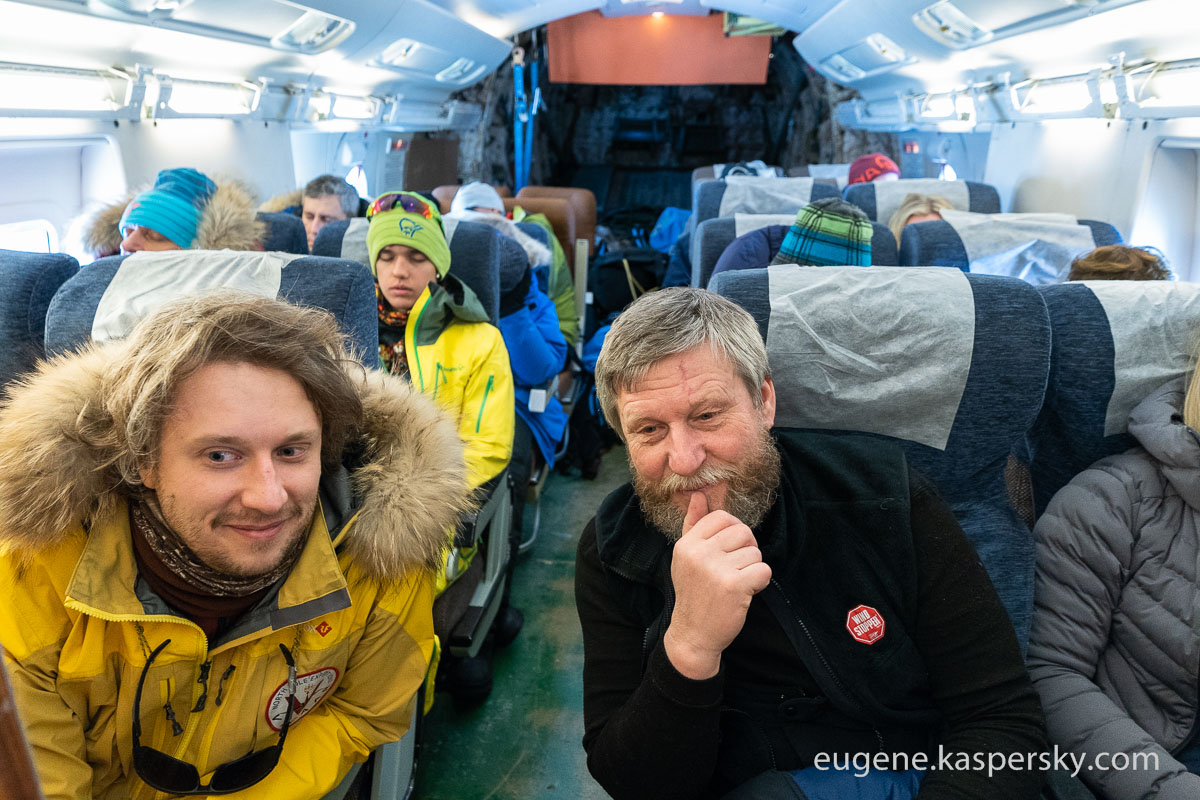 Those two gents in the above pic are Victor Boyarskiy and Leonid Plenkin, who escort you up to the North Pole if you decide to go with VICAAR. Btw, that photo was taken in an Antonov An-74, en route from Svalbard to Barneo; from Barneo to the North Pole you take a helicopter.