Worldwide Swimming – Pt 1.
Recent extreme water-sports up in (surprisingly) sunny Greenland got me thinking. Maybe I could try and reach into the recesses of my memory to come up with accounts of my most unusual, interesting and enjoyable swims I've had around the world – a 'Top World-Swims', if you like. For swimming – or mere bathing, or just plain getting into bodies of water besides those in a hotel room bathtub – I've done rather a lot of, in all sorts of far-flung weird-and-wonderful locations…
Taking dips: it's an interesting topic – especially now during the summer season of R&R, beaching & resorting, and the attendant water-based activities is upon us. For maybe some of you are near pools, lakes, seas or oceans right now and may be in danger of missing the very best spots – as attested to by Yours Truly. So, without more of a do, let's get these aquatics started.
All righty. The plan here is as follows: I'll be telling you only about swimming/bathing in natural water bodies. Mega swimming pools, aqua parks, spas and so on won't be included. Here it's all about the most unusual organic bathing experiences. I'll work across the globe from left to right, top to bottom: Americas, Europe, Africa, Asia, Australasia. I'll be missing out Antarctica as I didn't manage to get any bathing in down there, if you can believe it :).
Oh, and btw: If anyone can see any glaring gaps to my global natural-aqua-must-swims, please don't be shy; let us all know about them in the comments. I for one would be most grateful…
Ok. Let's go. North America…
I've been to Alaska, but much like on Antarctica, I had things other than bathing on my mind. Therefore, I'll jump straight over to Greenland, which is still technically North America…
1. Bobbing up and down among chunks of Greenlandic ice.
To swim bathe float in a Michelin-Man costume in among big chunks of floating ice and icebergs, to touch them, or even clamber up onto them, is an unforgettable experience. There's nothing to fear: those brightly colored costumes are dry and comfortable. Only your hands get to feel the water – but even then only a bit: just a little water gets inside the mitts.
But if there's a banya on the shore, well, you can do without the Michelin garb… only – you can't swim too long in just your trunks, if you're sane/not a masochist. All the same – nothing quite as invigorating as a dip in Greenlandic ocean after banya :).
2. In a glacial river.
Still in Greenland, but this time on a glacier. There probably aren't many glaciers left in the world of such a scale (maybe none other than this one) that melt for the summer season to form streams, rivers and lakes on top of the same glacier. Pristine (just-melted from ice) water forming turquoise streams and lakes, with a chilly white desert all around as far as the eye can see. The only downside is the coldness of the ice underfoot when taking your dip. Flip-flops a must…
So what else do we have in North America on the natural swimming/bathing theme? Not a great deal. There are of course Florida and the Bahamas, but you wouldn't want to try swimming in the Everglades, and the Bahamas, well, I just didn't get round to getting to the beach. Miami? Well, for all it's cracked up to be, I didn't find it so great. In high season the beach is crowded and you have to maneuver madly to get to the ocean. It's crowded in the ocean too. And the swimming options aren't too hot either. I've been three times now, but not once did I use my camera to snap the beach/ocean as I didn't think it was worth it.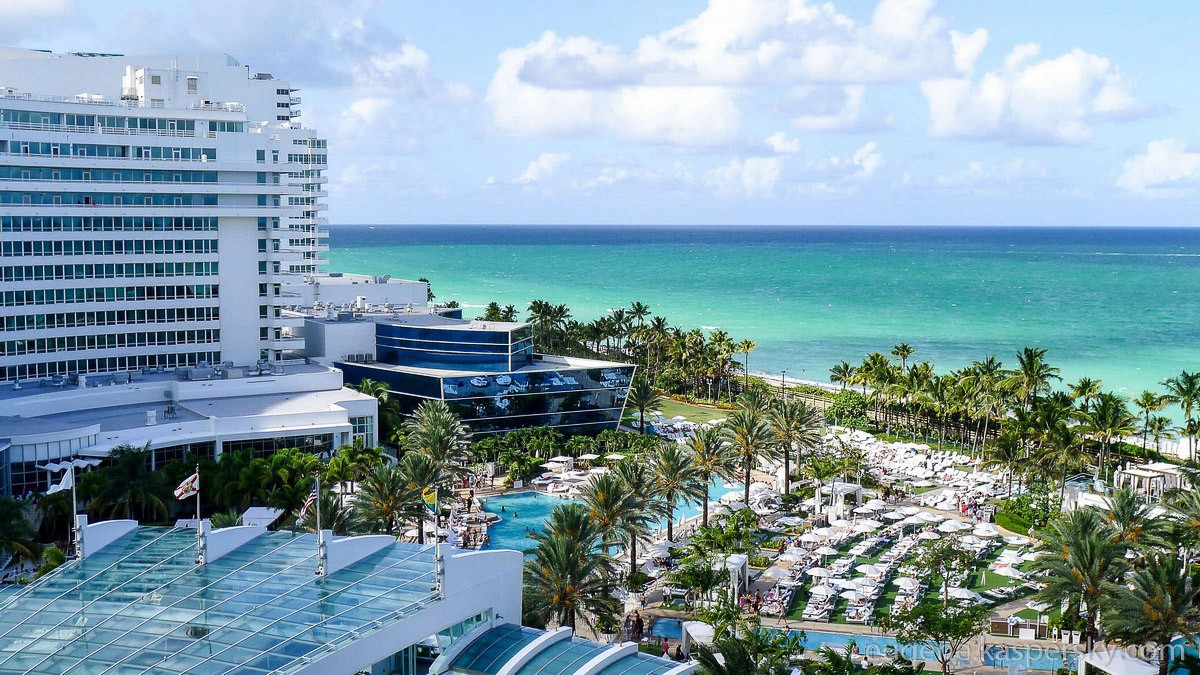 I wasn't too impressed with Bahamian beaches and ocean either. And there are excessive mandatory safety precautions everywhere too: 'Keep to the path', 'Don't swim out more than 20 meters from the shore', 'Beware of falling icicles', and the rest :).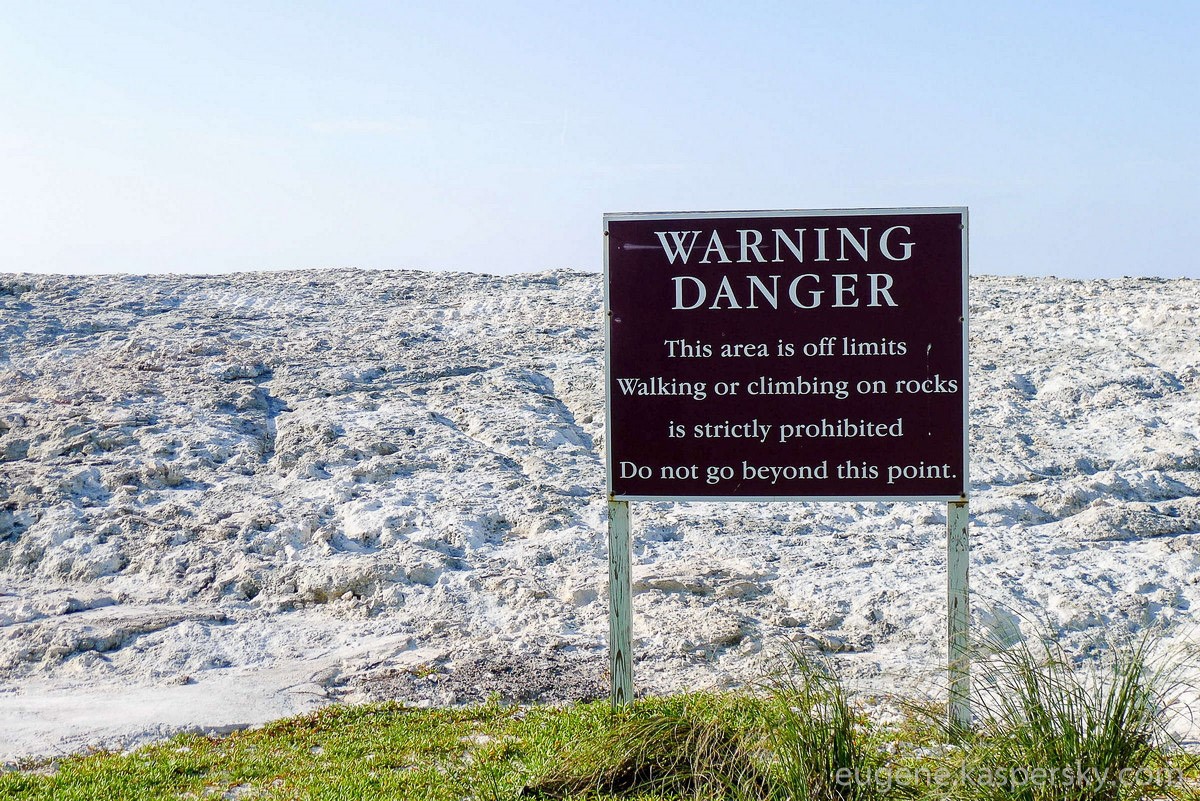 So that's it for North America. Next up, South America, where the bathing possibilities are much more interesting…
3. Yucatán Peninsula and Cancun, Mexico: Cenotes and underground rivers.
Yucatán freshwater adventures are phenomenal. Much more interesting than the local seawater situation (Kukulkan, Riviera Maya, Cozumel). A visit to Ik Kil is an experience you'll never forget: subterraneanally sublime. I won't begin to describe things there, better look at the photos. The cleanest water at the perfect temperature for bathing, with little fishes swimming about merrily too. Liana hanging down from up above, waterfalls streaming down, and the hot sun up in the sky. Perfect!
But the underground river Rio Secreto (pics only; Russian text) not far from Cancun is even better. Labyrinth streams, caves and grottoes; stalactites, stalagmites… oh my geology! You start out wading through water up to your knees, then up to your waist, and then it gets so high you have to swim – through tunnels and across underground lakes. Subterranean Homesick Blues Raptures!
4. Swimming with dolphins, Varadero, Cuba.
I know that there are plenty of resorts where you can swim with dolphins. But I've only ever tried it once – in Varadero – home to endless white sandy beaches and the world's nicest marine mammal. They come up close, give you a kiss, smile, sing, and wink. They also perform stunts if whistled at by their 'boss'. If only you could have them as pets :).
Even without the dolphins Varadero is a very cool place. If just once in a lifetime, get here and experience its beach. I've never seen such white sand. So white it hardly warms up in the scorching midday sun. Incredible!
I'm not sure what Varadero looks like today, as I was there way back in 2005. Still, it's not as if the beach will be any less white…
5. Iguazu Falls, Brazil.
Iguazu Falls aren't quite suitable for bathing…
… but suitable for boating under – or maybe not:
The tourism services here pack tourists onto fragile boats and have them navigate right under the waterfalls – at least, the far sides of the waterfalls. The noise under there! The force of the falling water there – and that's just at the sides. Some daredevils even dive into the water. Rather them than me. I mean, I like laissez-faire tourism rules and regulations, but this is just silly! Check out the boat in the pic I've ringed red:
It was a shame we didn't take the shampoo with us. After all, it's the biggest shower in the world!
Bonus tracks.
Here are a few other swim/bathe places in South America worthy of mention in passing…
Perhaps one of the most famous beaches in the world is the one at Copacabana, Rio de Janeiro. However, it's perhaps more infamous than famous, for it's one of the most dangerous beaches in the world! All the beaches in and near Rio have crime rates through the roof parasol.
So be careful there!
At the other end of the spectrum in terms of fame and infamy is another Brazilian beach called Salvador. Golden sand and undulating dunes along Brazil's Atlantic shore, it's an extraordinarily beautiful beach that really needs checking out – especially if you've been in these parts before and fancy something a little different…
I was there just the once, but the weather was real bad; therefore, want to get back to experience it properly…
I recommend checking this place out only if you like the 'going native' approach to your tourism. Not many foreign tourists get as far as this beach, so you'll need at least some Portuguese to get by. But for the meditative introverts among you, this might just be the place for you as there won't be hordes of other tourists around winding you up with their annoying presence :).
Any guide to South America's top bathing spots wouldn't be worth its sea salt if it didn't include a mention of Valparaíso in Chile. Here's how I got to find myself there once.
While sitting a stone's throw from the South Pole one January – as you do – and planning our route home to Moscow, my fellow Antarctic travelers and I decided a few days on a sunny beach to recuperate and acclimatize after Antarctica's harshness were in order. It was then when I remembered how our Chilean KLers would always rave about a beach resort of theirs. And since it was the middle of summer there, with the beach 33° south (like Tel Aviv is 33° north), we decided on that raved-about one.
So off we flew…
… and were amazed: a wonderful beach, a clear blue sky, and a temperature at least in the 30s, but the thousands of folks present on the beach are all… on that beach; i.e., not in the ocean. Odd! Why? Maybe they're used to the sea and it's nothing special (like it is, e.g., to a Russian, who invariably lives a long way from any sea:). Maybe they're used to temperatures in the 30s?…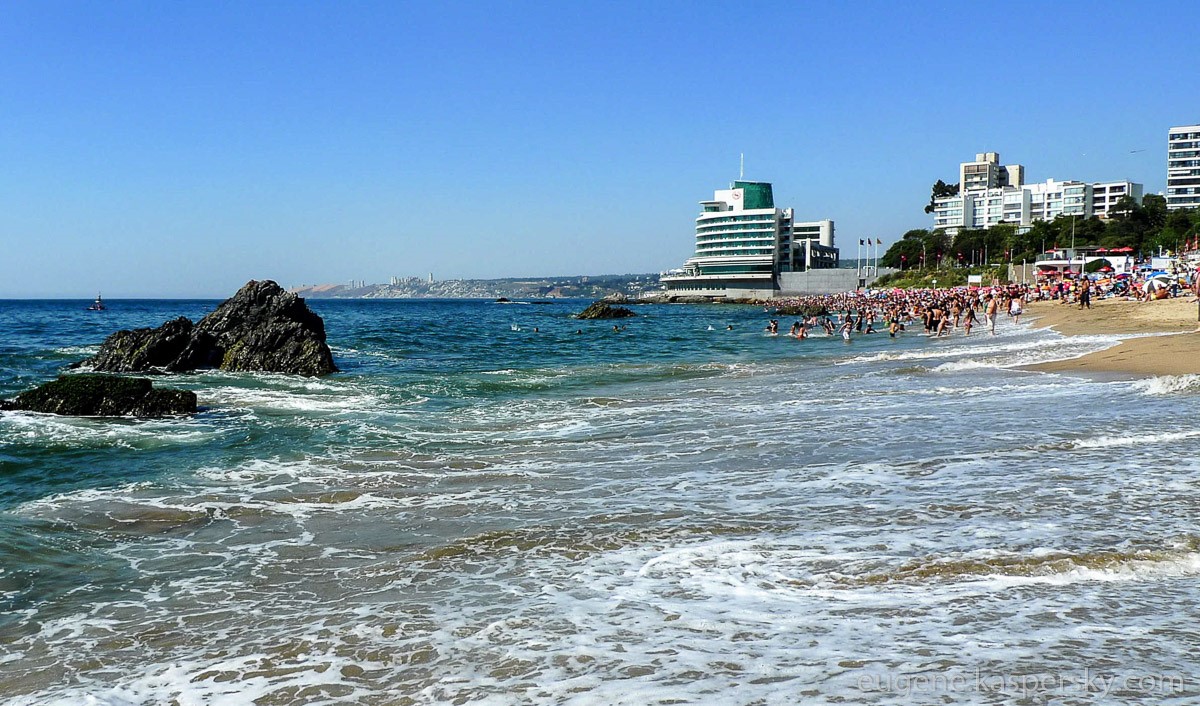 Naturally, we decided to buck the trend. And at once I understood why no one was in the sea…
…It was freezing cold!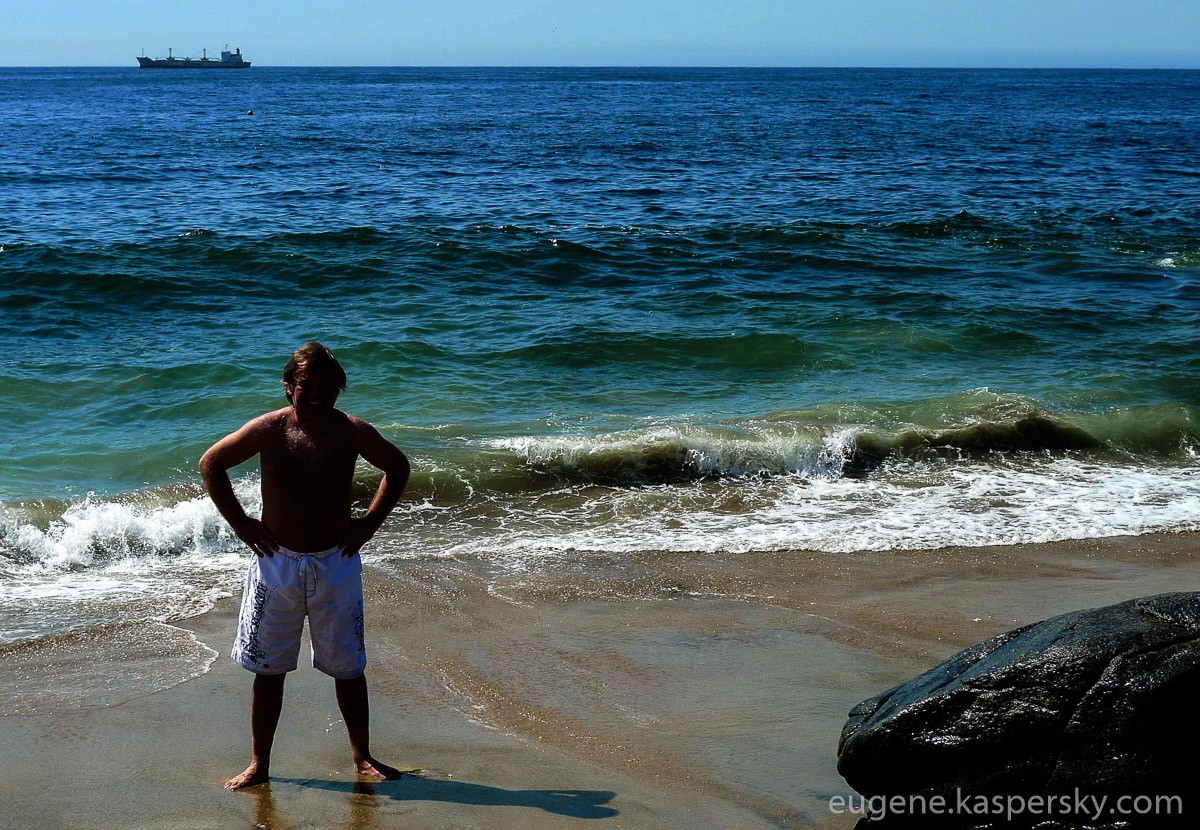 Brrrr. So we decided to ditch the beach and go check out the town and its graffiti…
And visiting European container ships…
…with this little fella on the bulbous bow!
Quite how he got there I'll never know :).
And that brings the American natural bathing-and-swimming theme to a close. Other continents coming right up!…